Movies like Fifty Shades of Grey are not made very often for mainstream audiences. When they are made, let's be honest, they are not great. Even Fifty Shades of Grey can't really be called a good piece of cinema. We are talking about BDSM movies that have something more to say than just experimental sex. So, if you happen to be a fan of kinky movies, today's list is for you. Even if you don't love Fifty Shades of Grey but are looking for BDSM movies, this list is for you too. Here is the list of movies similar to 50 Shades of Grey that are our recommendations. You can watch some of these movies like Fifty Shades of Grey on Netflix, Hulu, or Amazon Prime.
15. The Dreamers (2003)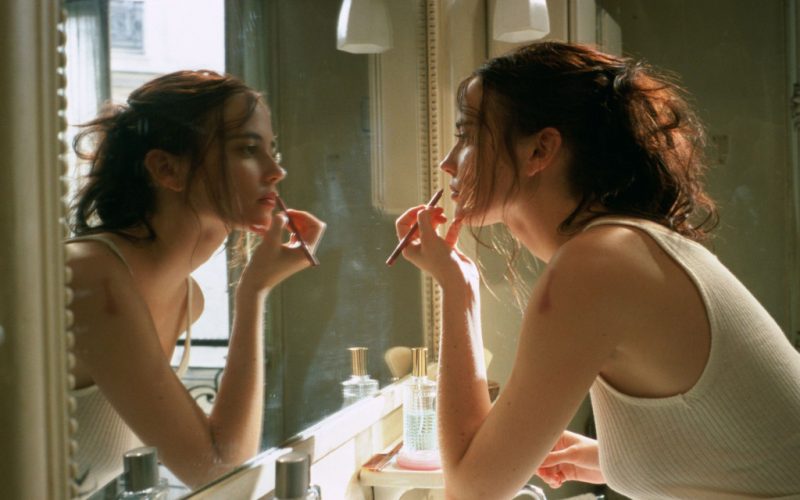 Bernardo Bertolucci's movies were noted for featuring a number of sex raw, passionate sex scenes. 'Last Tango in Paris', despite the innumerable controversies surrounding it, continues to be rated as one of the greatest films ever made. 'The Dreamers', however, doesn't hold up to his best works but is still an incredibly well-made piece, and the sex scenes in the film are among the best ever filmed. Eva Green is staggeringly hot and delivers one of the most sensual performances ever put onscreen, complimenting the film's gorgeously intimate, intoxicatingly sensual atmosphere.
14. Basic Instinct (1992)
In Paul Verhoeven's classic erotic thriller, Sharon Stone plays a psychopath who charms, manipulates, and seduces men and then brutally kills them. Stone's vibrant, sensual charisma dictates the tone of the entire film, and she truly dominates the sex scenes, turning them into wildly erotic, hauntingly surreal sensual experiences. Her insane chemistry with Michael Douglas in the lovemaking scene elevates the film and pushes it beyond its genre constraints, and nearly succeeds at it.
13. Shame (2011)
Directed by Steve McQueen ('12 Years a Slave), the film is about a successful executive who is a sex addict and lives a lonely life until his sister walks into his life and messes with his routine. It is a film that is uniquely bold and brash, but ultimately it is about facing your inner weaknesses and demons. Though the film is talked about as one of the most beautifully shot films of McQueen and for Fassbender's excellent performance, 'Shame' did not receive the success it should have, and actually, in my opinion, is McQueen's best film to date. And that's why, unsurprisingly, it is also placed at No.2 on the list of best movies of this decade. What it is also famous for is its honest depiction of sex and sexual hunger.
12. Unfaithful (2002)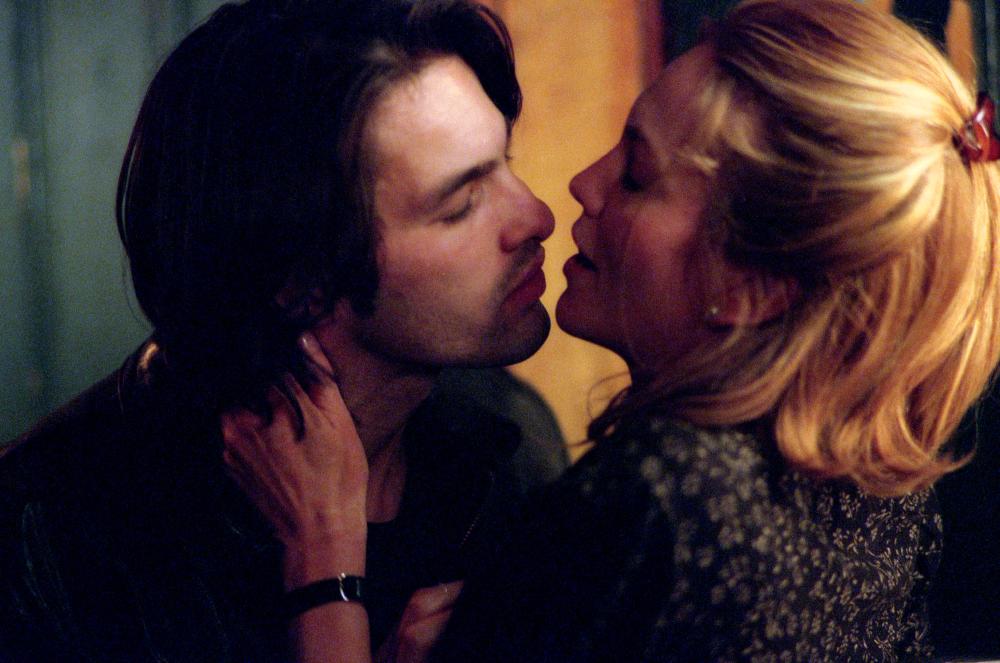 Not a particularly great film, but 'Unfaithful' features some of the greatest sex scenes ever filmed. Director Adrian Lane's style is distinctive, but the writing is hugely flawed, and it hampers the film to a massive extent. The sex scenes are crafted with such atmospheric intensity and emotional vibe that they manage to have a resounding sensual impact on you long after the film is over. Part of the credit here goes to actors Antonio Banderas and Diane Lane. Lane, in particular, is astonishing, and it's her raw sensual charisma that defines the hauntingly seductive atmosphere of the film.
11. Original Sin (2001)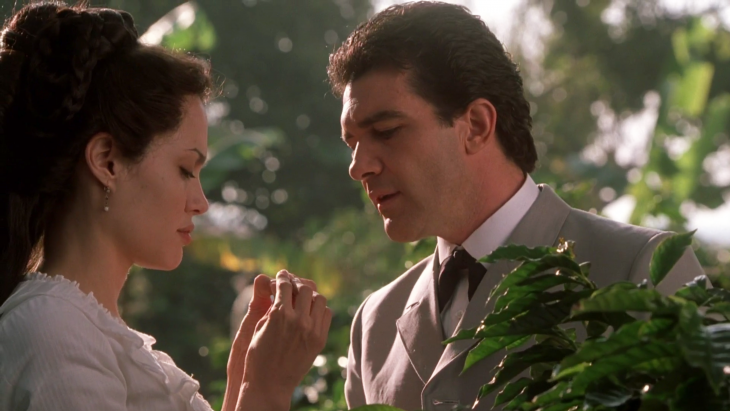 When you've got Jo around, the film is bound to be sexy. Angelina Jolie is quite simply one of the sexiest women in the world and in this Michael Cristofer directed erotic thriller, she completely bares it all on-screen and features in a number of sex scenes. Jolie, with her gorgeously seductive eyes and sensual charm, elevates the film to new heights. The sex scenes in the film feel genuinely passionate and intimate and so surprisingly realistic, unlike the cringeworthy mechanical scenes in 'Fifty Shades of Grey.'
10. A Dangerous Method (2011)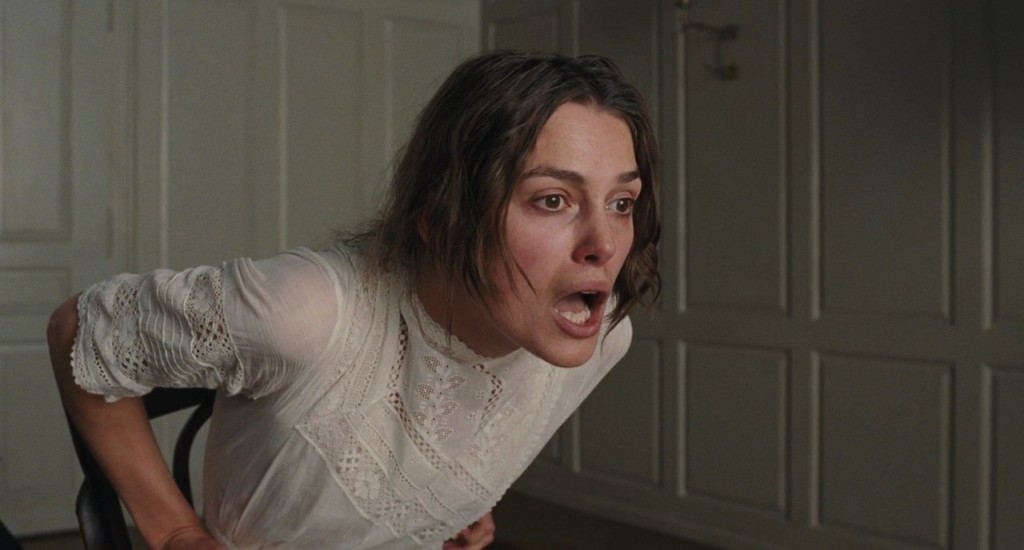 The almost true story of Carl Jung and Sabina Spielrein. Spielrein was suffering from psychological problems that were rooted in her childhood and violent father. She gets treated by Jung, who uses techniques that involves dream interpretation. Jung finally begins an affair with Spelrein, including rudimentary bondage and spanking. With an impressive star cast of Michael Fassbender, Keira Knightly, and Viggo Mortensen, 'A Dangerous Method' is worth your time.
Read More: Movies Like Tangled
9. Crash (1996)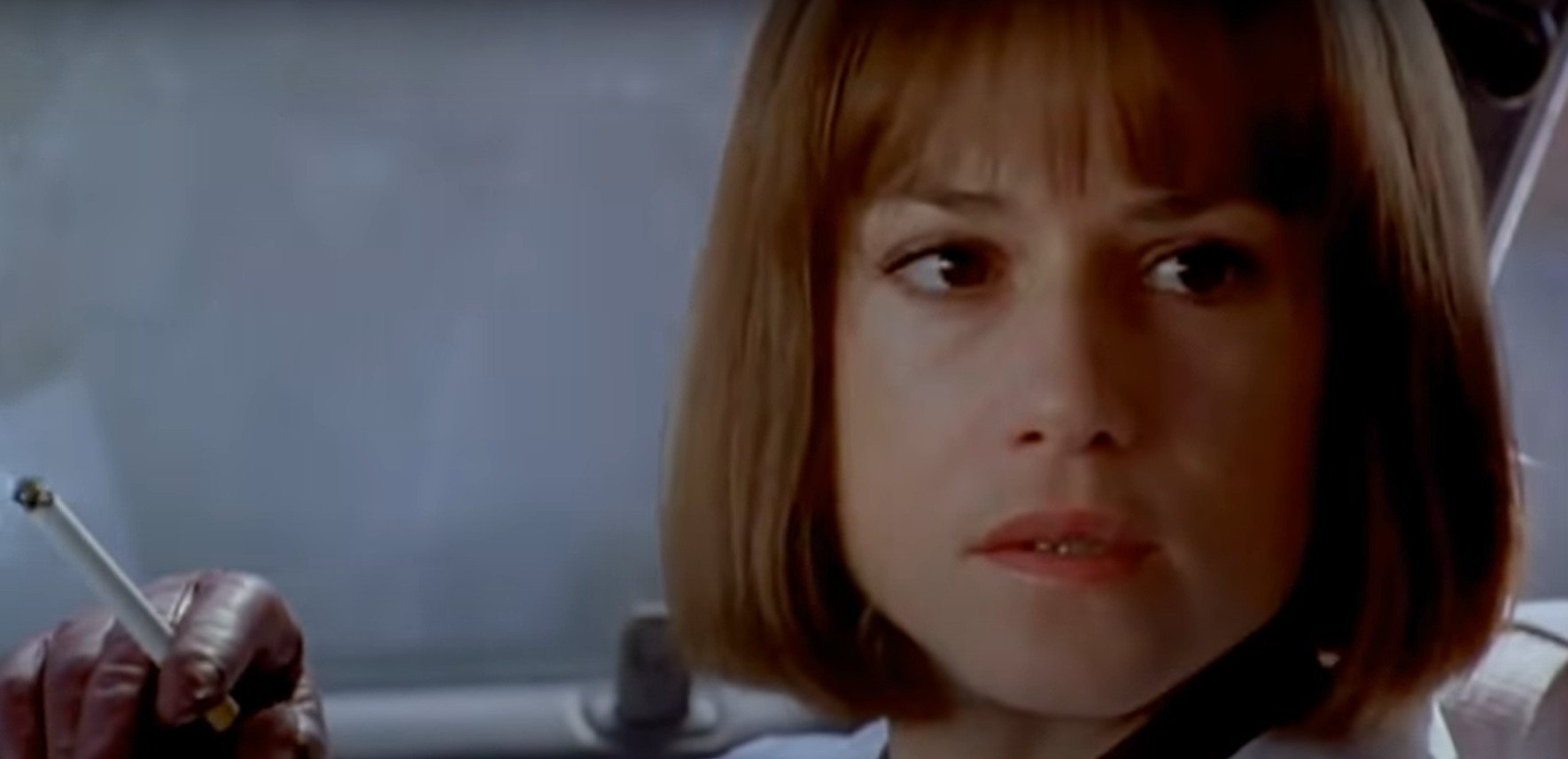 David Cronenberg has always been a very disturbing filmmaker. His films explore the human fears of bodily transformation and infection, and they are stylistically quite provocative. 'Crash' is one of his most controversial films but also among his finest works. It follows a group of people who are sexually aroused by car accidents. Both James and Catherine, played by James Spader and Deborah Kara Unger, are in an open marriage, but they don't seem to enjoy having sex with each other but are turned on by describing intimate details of their affairs outside marriage. James is first turned on at the sight of a car crash when his own car collides with another car, and it ends up killing its male passenger. In the car, she meets the wife of the dead man and is sexually turned on at the sight of her being wrecked by the accident.
Read More: Movies Like Nerve
8. The Bitter Tears of Petra von Kant (1972)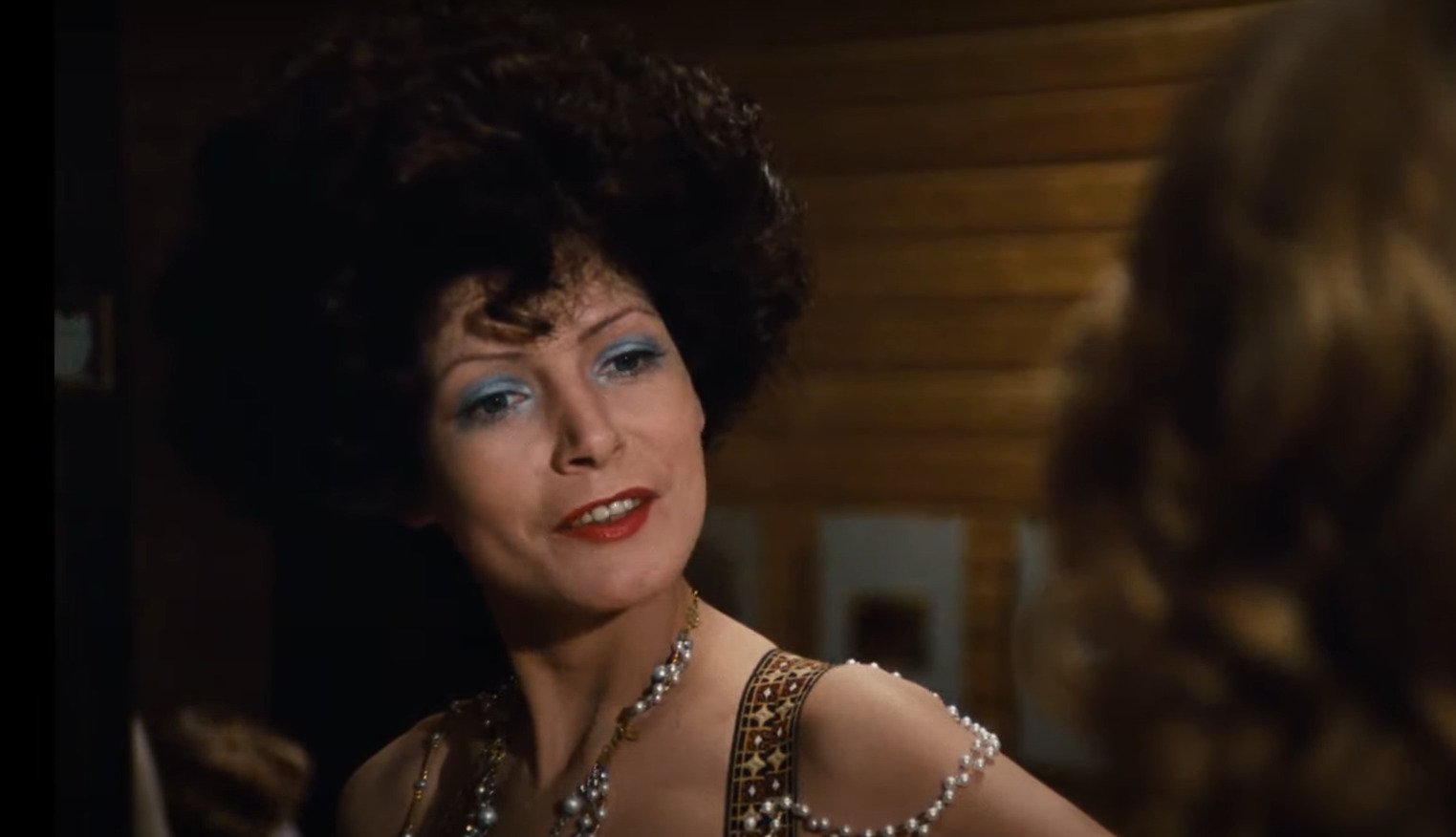 Rainer Werner Fassbinder's haunting melodrama tells the story of two women and a fashion designer who are entangled in a sexual triangle. Petra von Kant often vents out her seething rage and bizarre sadistic tendencies on the submissive Marlene. Things begin to turn increasingly complex when Petra falls for another woman, Karin. There's a raw sexual tension between the relationship of the three women, and it captures the complexities of human sexuality with elegance and finesse. Fassbinder's masterful direction is beautifully complimented by some astounding performances from Margit Carstensen and Irm Hermann.
Read More: Movies Like Scarface
7. Belle de Jour (1967)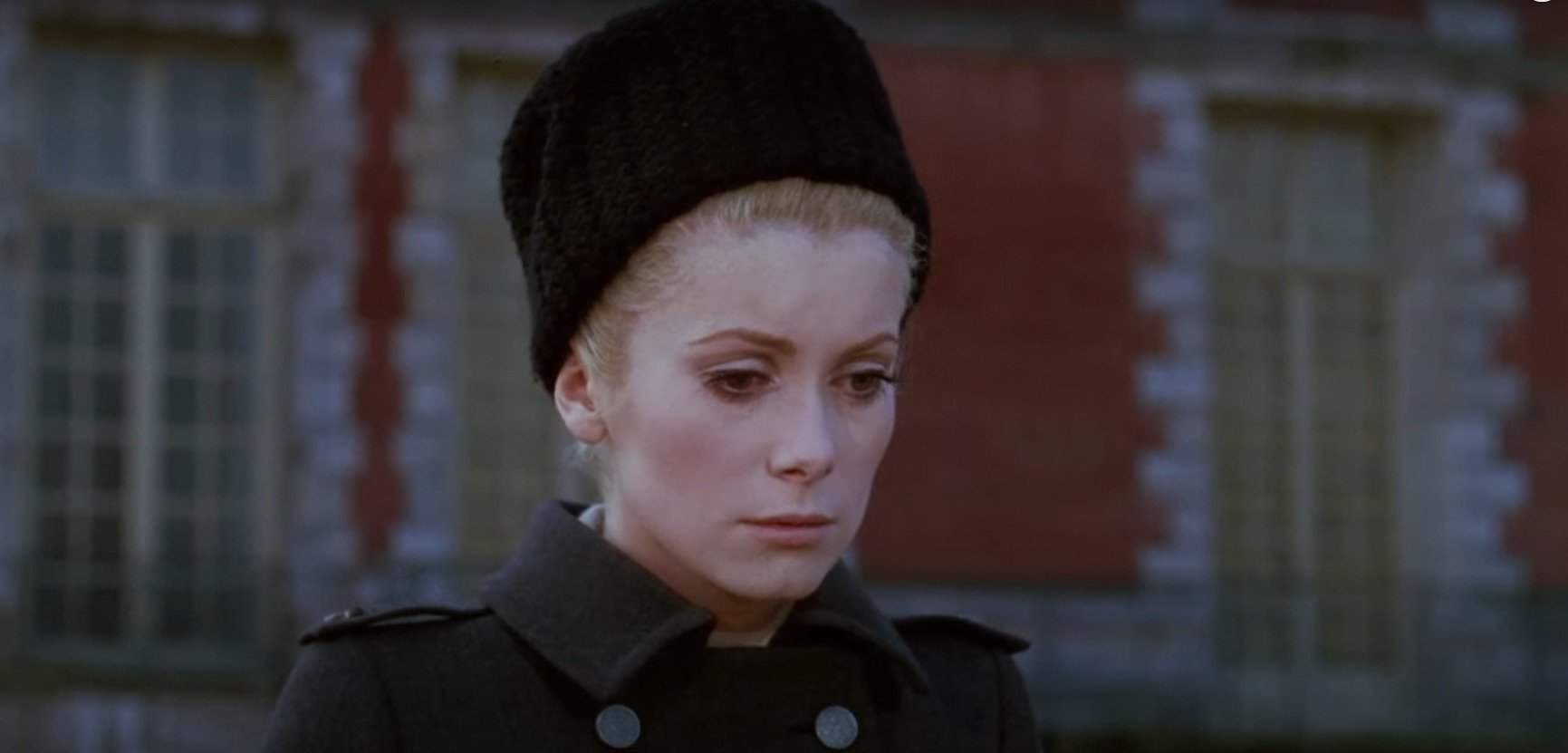 Luis Bunuel was simply one of the most enigmatic auteurs in cinema. His masterful blend of surrealism, comedy, romance, and drama created some of the most profound works of cinematic art ever produced. 'Belle de Jour,' one of his most acclaimed works, tells the story of a young woman who loses interest in having any kind of sexual intimacy with her husband and so begins to work as a high-class prostitute while her husband is away. Catherine Deneuve is stunning in the lead role and delivers one of the finest screen performances of all time. Her character is so deeply torn inside with bizarre sadomasochistic fantasies, which causes problems in her relationship with her husband.
Read More: Movies Like Memories of Murder
6. 9 1/2 Weeks (1986)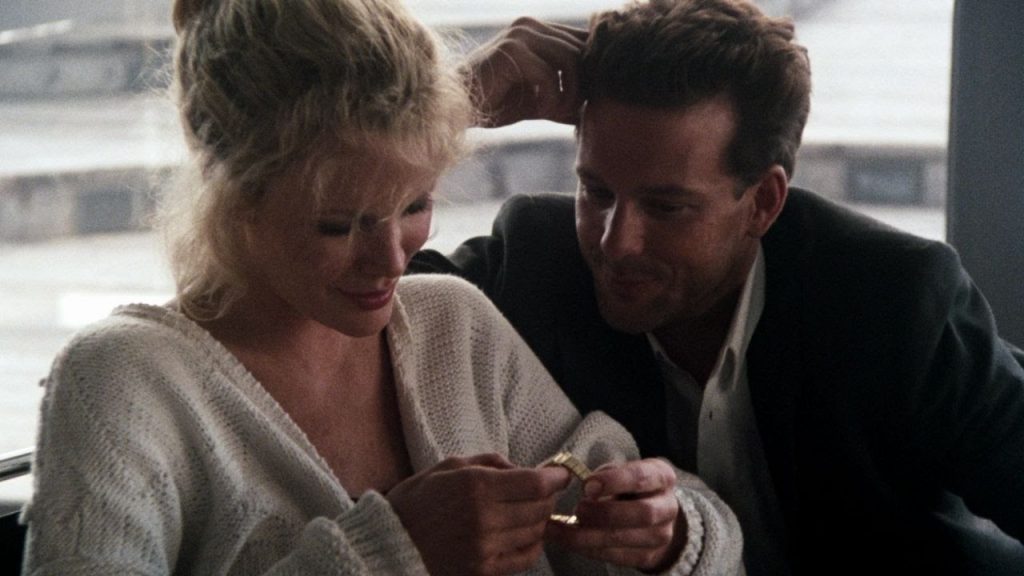 Adrian Lyne has made some wonderful erotic films. '9 1/2 Weeks' is probably his boldest work and one of the finest erotic dramas ever made. The film is about a torrid sexual affair between a New York City art Gallery employee and a Wall Street trader. Their relationship is very complex, and their emotional conflicts begin to burst out whenever they involve in sexual activities. It's beautifully written, and we feel for the characters a lot because they are so well etched out and brilliantly performed, and we see them as real people. It's an extremely painful, dark, tragic experience that manages to have a severe emotional impact on you, unlike other flicks from its genre.
Read More: Movies With Nudity
5. In the Realm of Senses (1976)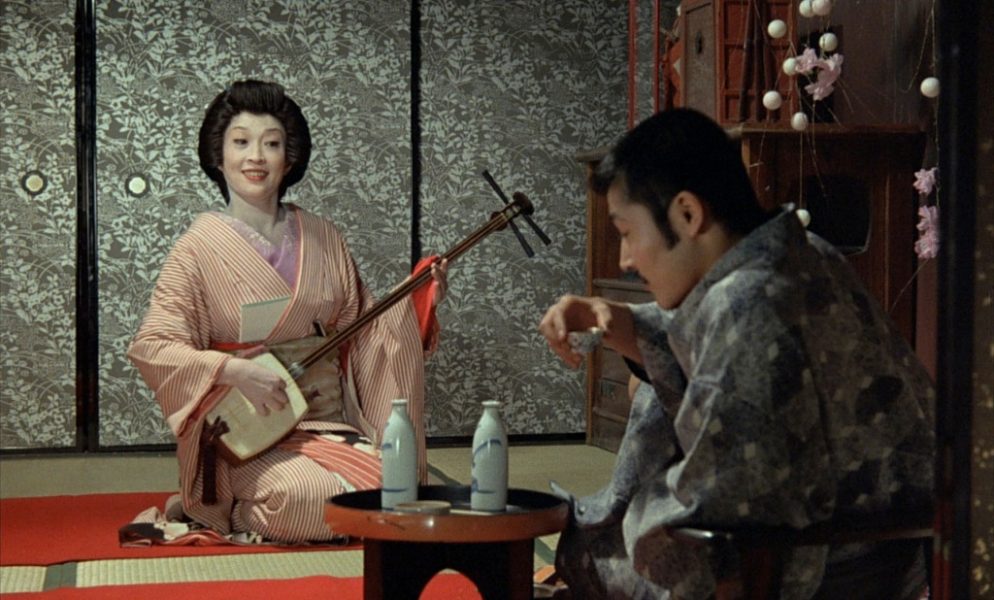 Arguably one of the most controversial pieces of cinematic art ever produced, Nagisa Oshima's brutal masterpiece tells the story of a former prostitute who develops an intense sexual relationship with the hotel owner where she now works as a maid. The two indulge in various bizarre sexual activities, including erotic asphyxiation, as their relationship culminates in the most brutally tragic way you could possibly ever imagine. The film is visually explicit and features many disturbing scenes that are still quite effective and comes off as an incredibly challenging experience for viewers.
Read More: Movies Like Malena
4. Bitter Moon (1992)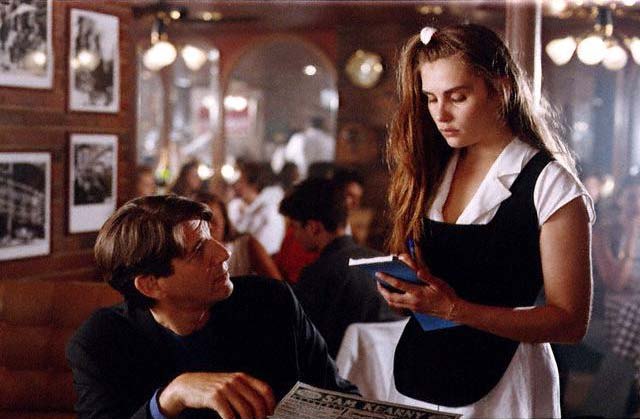 This erotic romantic thriller directed by Roman Polanski follows a couple who come across a French woman on their trip to Istanbul. The husband, Nigel, meets the woman's husband, who seems to be a frustrated, cynical man. He tells Nigel about his relationship with his wife in the past, which includes their bizarre exploration of sadomasochistic and voyeuristic fantasies. The film wasn't a big success and isn't considered to be on the level of Polanski's finest works but is, nevertheless, a fiercely bold work from the master director.
Read More: Movies Like Maid in Manhattan
3. Quills (2000)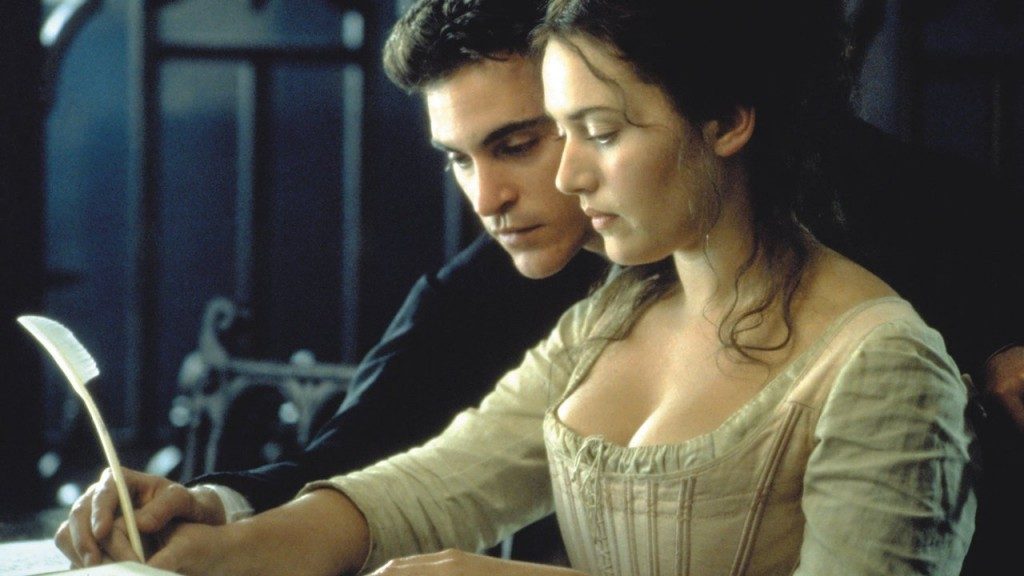 'Quills' explores the life of French writer and revolutionary politician Marquis de Sade. Starring Geoffrey Rush in the lead role along with Kate Winslet, Joaquin Phoenix, and Michael Caine in supporting roles, the film features numerous scenes involving sexual violence and bizarre masochistic fantasies. However, the makers themselves have made clear that the film does not intend to be a realistic depiction of Marquis de Sade's life, and instead it uses aspects of Sade's controversial life in order to explore themes of sexual violence, religion, pornography, art, and censorship. Philip Kaufman does an incredible job of crafting a bizarre world of brutal fantasies and gets the best out of his stellar cast.
Read More: Movies Like Requiem For A Dream
2. Eyes Wide Shut (1999)
There is no denying that 'Eyes Wide Shut' has a fair amount of eroticism in it. While the film surely has themes that are complex in nature, it has a thrilling element of surprise, where as the audience, we don't know what to expect next. It's dream-like narrative fueled by stunning visual detail, bravura performance from Nicole Kidman, and a masterful use of Ligeti's music, lend the film the ability to compel the audience to get lost in it, and believe me, is it hard to recover. Cinema never remained the same.
Read More: Movies Like Boyhood
1. Secretary (2002)
Easily one of the funniest and most sensual movies romantic comedies ever. 'Secretary' tells the story of a young woman, emotionally troubled and back to life after being hospitalized for physically hurting herself, who takes a job as a secretary for a lawyer. Their relationship turns bizarre as the two indulge in sadomasochistic activities. Maggie Gyllenhaal is incredibly hot and funny and carries the movie with her performance, bringing a rare sense of charm and affection to the role. The film isn't unsettling, unlike the other ones on the list but instead treats the subject in an unusually funny manner.
Read More: Best Movie Sex Scenes