There are many streaming services out there, and the number of such websites seems to be growing every day. However, if ever asked which is the most popular streaming platform of all time, most of us will not hesitate, not even for a second, before saying, Netflix. The streaming giant has really spread its wings out far and wide in the world of films and television. Along with its vast array of original content, Netflix also exhibits some of the most popular films in the world on their platform. Thus, abundant movies belonging to numerous different genres can readily be found on Netflix to quench your thirst for entertainment.
If you are up for some movies where sexual practices deviate from the normal, here we have gathered certain films which are bound to meet your expectations. The practice of rough sex, or what is popularly known as BDSM (bondage-domination-sadomasochism), is prevalent throughout the world but never spoken of much in public. In such cases, people derive pleasure from pain. With all that said, here's the list of really good BDSM movies on Netflix that are available to stream right now:
6. Gerald's Game (2017)
One of the best horror films in recent years, 'Gerald's Game' shines not because of the horror itself, but because of its deep psychological implications. The film centers around a woman called Jessie who goes to a country house with her husband Gerald to spend a few days together away from their busy lives. Gerald has always wanted to fulfill his rape fantasy, and thus ties up Jessie for some rough sex. However, Jessie is against this, but plays along for a while. When she ultimately cannot bear with it anymore, the couple start arguing and Gerald dies of a heart attack, leaving Jessie handcuffed to the bedpost. Jessie is threatened by strange visions of her present and past while trying to break free from the handcuffs. The film pans out in a solid way to ultimately reveal the reason behind Jessie's reluctance to play along with her husband. The film does a fantastic job of capturing the horrors from a person's past. It has a strikingly unique poignant tone that you can never find in any horror film.
5. 9 1/2 Weeks (1986)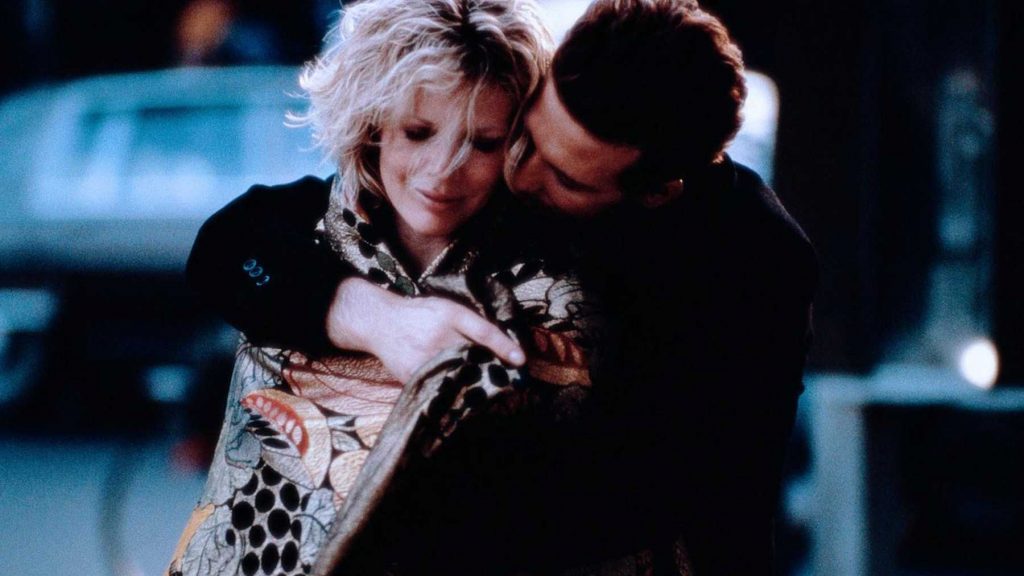 Despite not being a major hit when it first released, over the years, '
9 1/2 Weeks
' has developed quite a strong cult following. The film centers around the lives of Wall Street trader John (
Mickey Rourke
) and art gallery assistant Elizabeth (Kim Basinger). The title of the film describes how long the two of them see each other, during which John keeps insisting Elizabeth to try her hands into more and more sexual practices involving elements of BDSM. Elizabeth does enjoy it in the beginning, but her appetite for such things is hardly as intense as John's, and soon, the two of them stop seeing things eye-to-eye. The film has countless lovemaking scenes, with some of them being quite explicit. '9 1/2 Weeks' did not even receive positive critical acclaim owing to the fact that many scenes in the film had to be cut to obtain an American release. However, it must be said that Rourke and Bassinger are wonderful in their roles, and it is their performances that keep us hooked on to the film till the end.
4. Nymphomaniac Vol. 1 (2013)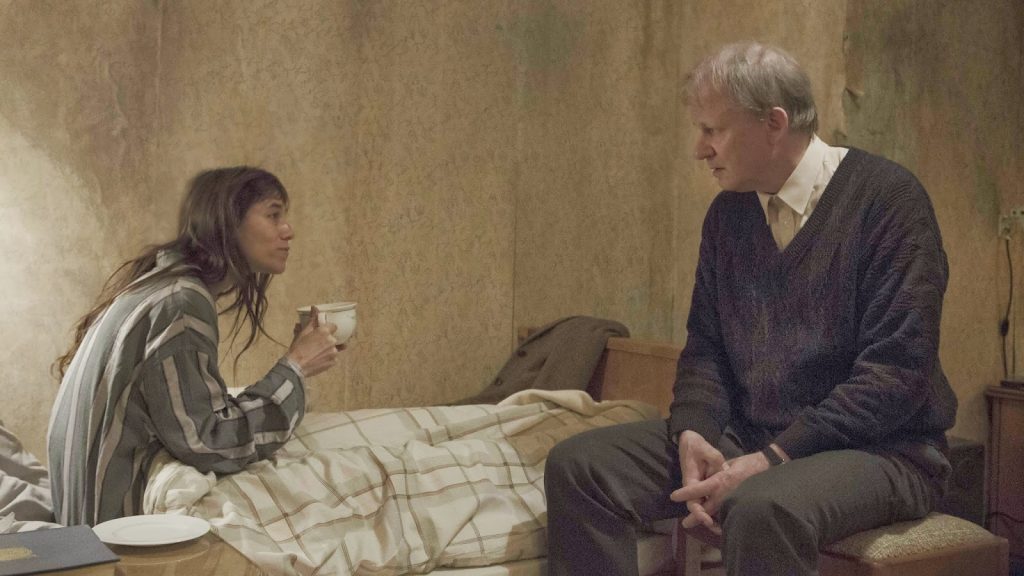 Lars von Trier has always looked to push the boundaries of cinema, and this is one of his most daring works. There are things here as explicit as anything you will find in pornography, but it never seems that these scenes are here just to sensationalize the film. The movie is more of a journey into the psyche of the leading character Joe. She is a complete nymphomaniac, and sex to her is more of a compulsion than a mere source of pleasure. We get to know of her many sexual encounters from the conversations that Joe has with a middle-aged man called Seligman. Von Trier exquisitely crafts his film, giving it an enchanting aura, although there are many explicit, and sometimes rough, sex scenes. Watch out for Uma Thurman's performance as Mrs. H in this film. She is there for a limited time, but that becomes enough in showing what a strong dramatic performer she is.
3. Nymphomaniac Vol. 2 (2013)
'Nymphomaniac Vol. 2' is a direct continuation from where the first installment leaves off. The film continues to depict Joe's varied sexual encounters with different men and how she is becoming more and more desperate for sexual pleasure. After leading a pro-active sex life, Joe begins to feel less and less aroused, causing the world around her to crumble as she knows nothing but sex. In the course of her conversation with Seligman, she begins to realize that the man is more interested in looking at her life as an allegory for something more profound rather than giving a thought to the pain that she has been suffering from. He is one man with whom her relationship is not sexual, and it is only to Seligman that Joe can truly open up about herself. As the story progresses, we begin to understand that the film is the medium through which von Trier is putting forward his own problems with society in general. The performances are what really stand out in 'Vol. 2' more than anything else.
Read More: Sexiest Movies on Netflix
2. Compulsion (2016)
Directed by Craig Goodwill, 'Compulsion' is an erotic thriller starring Analeigh Tipton, Jakob Cedergren and Marta Gastini. Tipton plays the character of Sadie, a successful writer who feels disenchanted with the relationship that she is currently in. Seeking excitement elsewhere, Sadie calls up her former boyfriend Alex, and along with him and a woman named Francesca, she leaves for a more promising world. However, Sadie is shocked when she finds out these people are heavy drug users who also indulge in some rough orgies involving murder and mutilation to arouse themselves. Just when Sadie tries to escape, her former boyfriend shows up at one of their sex parties. The story has some major flaws and at times does not leave the actors much to work with. Sometimes, the sex scenes feel rather exploitative as well.
Read More: Best Psychopath Movies on Netflix
1. Immoral Tales (1973)
One of the most sexually graphic movies on Netflix, this 1973 anthology French film comprises of four shorts, with each one of them depicting illicit sexual relationships in one form or another. The first story in the film depicts the tale of a teenaged boy who takes his cousin to the beach where the latter has to perform oral sex on him. Religious faith and sexuality intermingle in the second story which focuses on the most intimate desires of a girl who has been locked inside a room. Violence comes into play in the third short which tells the story of a countess who murders teenage girls and bathes in their blood to hold on to eternal youth. The fourth story centers around the life of Lucrezia Borgia, the daughter of Pope Alexander VI, who had sexual relationships with her relatives.
Read More: Best Indie Movies on Netflix