Cinema is a powerful way to raise awareness for important problems of our society or significant events that happen on a daily basis. Every year, 1 million adults reported making a suicide attempt, according to the U.S. Centers for Disease Control and Prevention. The emotional extremes that push someone to a dark corner have often been the subject of several films. And, raising awareness for teenage suicide, depression and mental illnesses is vital. Therefore, here is the list of eye-opening good movies about suicide on Netflix. You can also watch some of these really good suicide movies on Amazon Prime or Hulu.
10.The Perks of Being a Wallflower (2012)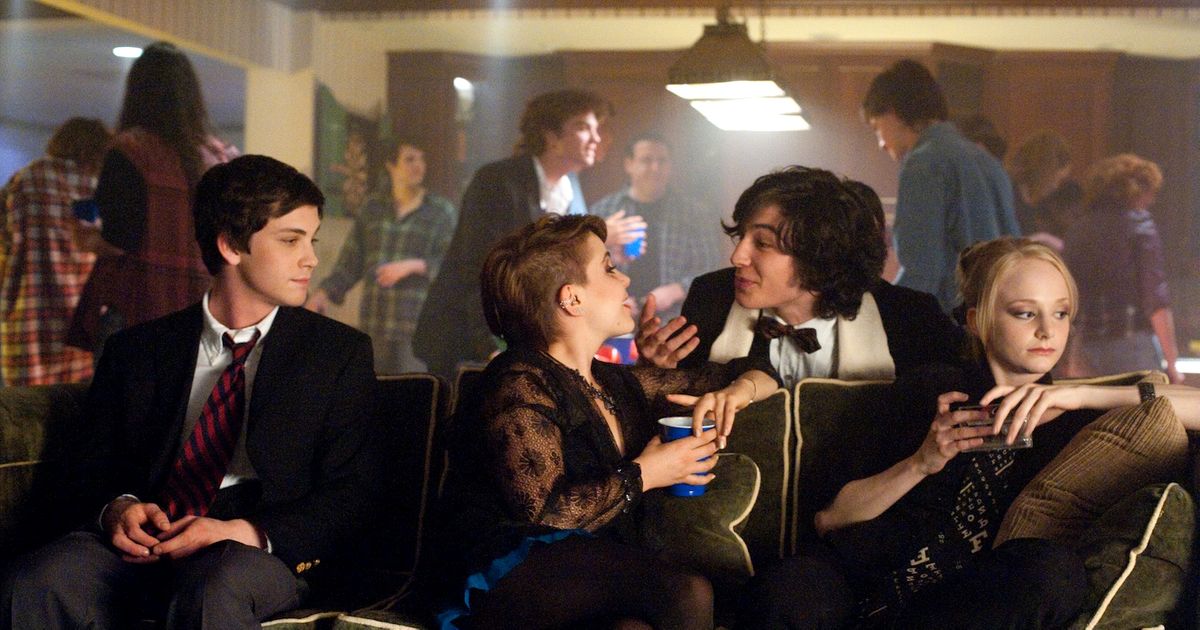 Very rarely do we see the writer of a book, directing and writing the screenplay for its film adaptation. 'The Perks of Being a Wallflower' is one such example; it is directed by Stephen Chbosky. The story is about a group of teenagers undergoing emotional and psychological changes. They grow older and forge new friendships which take them to the next phase of their life. The film is critically acclaimed and has struck a chord with youngsters all over the world. Dealing very delicately with the sensitive subject of mental health, this film has found its niche in the popular culture, especially among the young audience. The film has an ensemble cast with Emma Watson, Logan Lerman, and Ezra Miller playing the lead roles of Sam, Charlie, and Patrick respectively.
9. Audrie & Daisy (2016)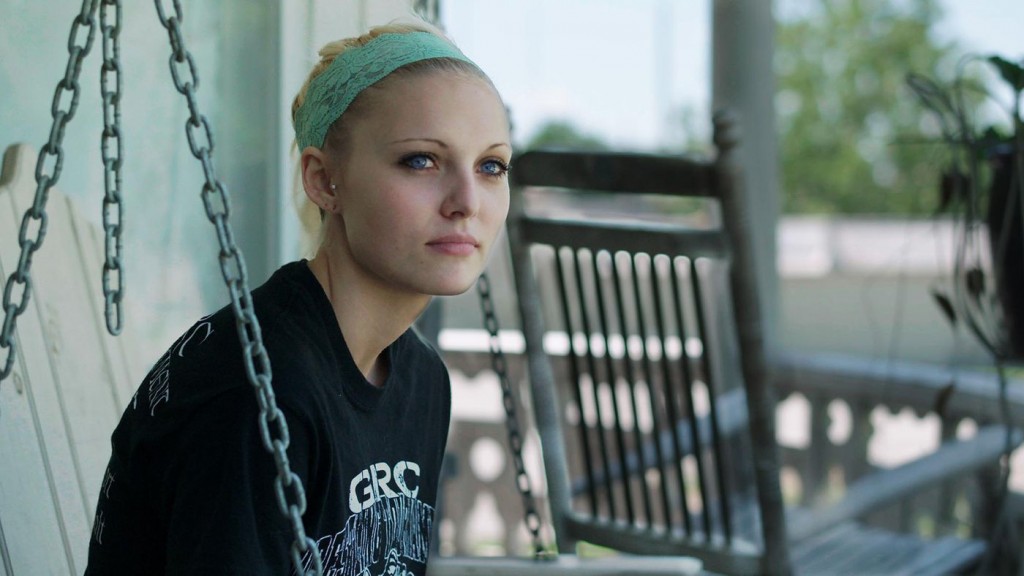 "Audrie & Daisy" is a documentary that looks into the effects of online bullying. It shows teenage girls in the U.S.A being bullied for being rape victims and the consequences of that in their daily lives. One of the real stories documented in this film is one of 15-year old Audrie Pott, who was sexually assaulted while drunk at a party. After pictures of her during the crime were posted online, she committed suicide. "Audrie & Daisy" is an honest and unbiased documentary that should be mandatory viewing for parents and teenagers.
Read More: Best War Movies on Netflix
8. The Discovery (2017)
A scientist (Robert Redford) uncovers scientific proof that there is indeed an afterlife. However, his son (Jason Segel) is not too sure about his father's "discovery". After a series of events, he tries to help a mysterious woman (Rooney Mara) who has her own reasons for wanting to find out more about the afterlife. Writer-director Charlie McDowell created an original sci-fi film that not only explores the meaning of life (and of a possible afterlife) but also suicide. It has an interesting take on consciousness and death that is worth watching.
Read More: Best Holocaust Movies on Netflix
7. My Suicide (2009)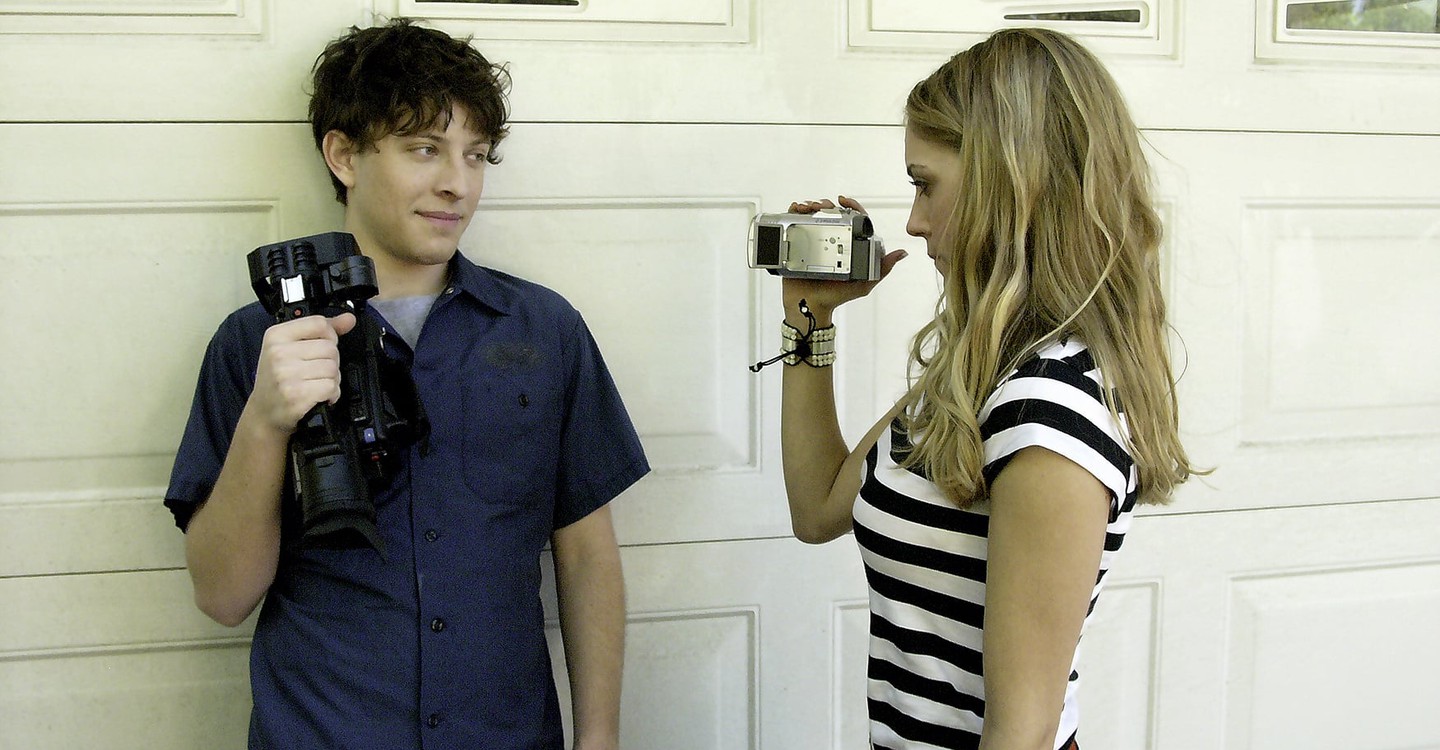 'My Suicide' is also known as 'Archie's Final Project;' it is an award-winning comedy-drama that got the social media campaign to promote teen suicide awareness rolling. Archie (Gabriel Sunday) is a high school student who is usually unsociable but becomes a sensation when he announces that he is going to kill himself on camera for his cinematography project. By doing this, he not only catches the attention of the most popular and attractive girl in school but also the twisted school psychiatrist. 'My Suicide' is produced and directed by David Lee Miller; with Gabriel, Sunday not only acting in the film but also being part of writing, editing, additional camera work, and co-production of the film. This film follows a very unusual method of storytelling and definitely worth a watch.
Read More: Movies That Will You Cry on Netflix
6. 13 Reasons Why: Beyond the Reasons (2017)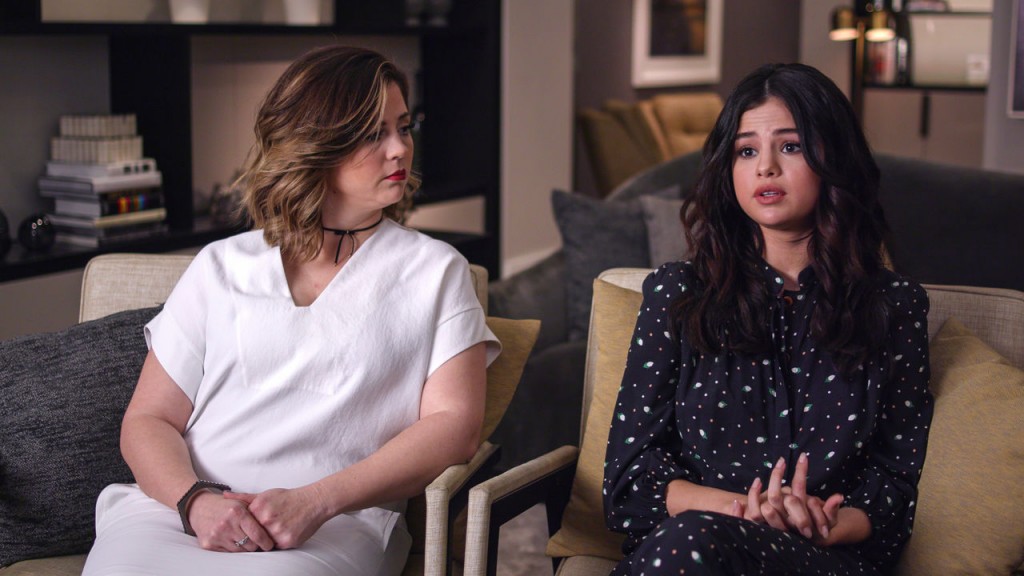 If you enjoyed watching the Netflix Original series "13 Reasons Why" you should check out this documentary that gives some insight on the production of the series and raises awareness for suicide, bullying, mental illness, and sexual assault. This documentary features interviews with members of the cast, directors, writers, and producers. Moreover, it involves the collaboration of several psychologists. It is a captivating and moving addition to the dramatic series.
Read More: Sexiest Movies on Netflix
5. Bird Box (2018)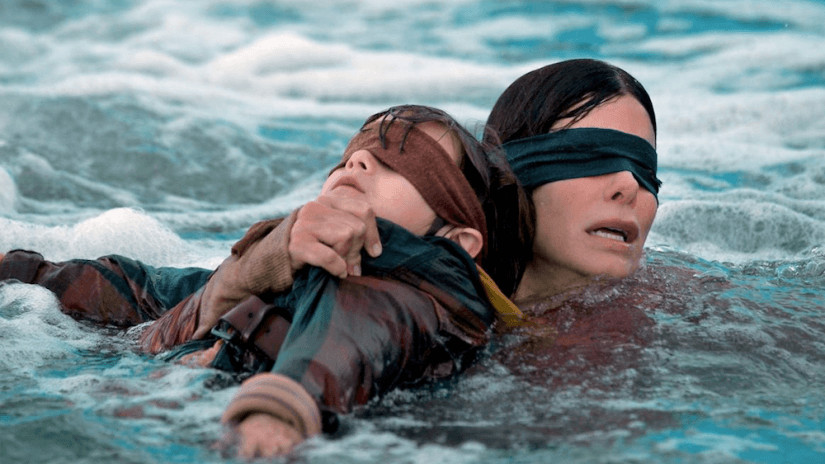 A Netflix original film, 'Bird Box' stars Sandra Bullock as a woman who is trying to protect herself and her family from a dangerous peril that can lead to their death at any moment. The film is set in a time when some strange creatures have descended down on the earth and have managed to cause the death of most of the human population. However, these creatures do not themselves indulge in the killing. Anyone who looks at them goes crazy and commits suicide. Bullock's character, Malorie Hayes, has to guide herself and two children to safety before any fatality occurs to them. And they have to go through this deadly territory with their eyes closed. The film has an interesting premise but otherwise works in the same way as many other zombie movies we have seen over the years. Bullock, as usual, delivers a powerful performance as the central character of the film.
4. Suicide (2014)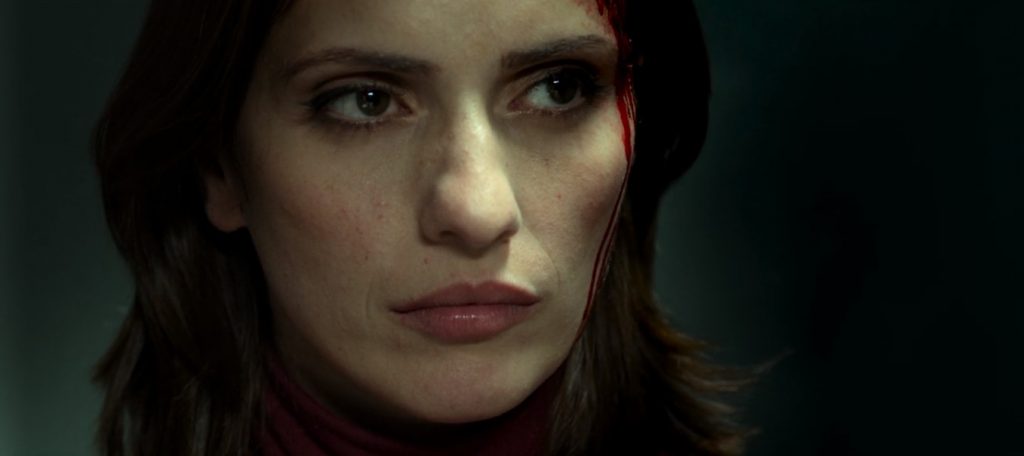 This Israeli film centers around the character of a lawyer called Dafna who has been caught by the police on suspicion of the murder of her husband. Though the death looks like a suicide, the police cannot be exactly sure. Meanwhile, we come to know that Dafna is often dishonest with her dealings and thus she might also be lying about the death of her husband. Dafna's problems don't end with her arrest. She also has to commit a perfect crime for a loan shark so that the lives of his family members are spared. The film is quite impressively made, with there being time lapses between scenes to explain to us the motives behind the protagonist's decisions. With impressive performances by the cast, 'Suicide' packs a powerful punch as an entertaining action thriller.
3. 3 Idiots (2009)

Engineering is one of the most popular streams of studying in India post-high school. And naturally, the competition to get into the best engineering colleges is incredibly high. One Indian film which captures the essence of this entire scenario is the 2009 comedy-drama '3 Idiots'. This film centers around the lives of three students in one of the most famous engineering colleges in the country. While two of them barely scrape by in their exams, the third one, Rancho, always tops the class in every subject. Those students who are constantly bogged down by the pressures of these colleges sometimes even take steps as drastic as suicide. The Indian education system is sharply criticized in this film while always keeping a brilliant sense of humor present in all the scenes. Aamir Khan steals the show with his brilliant performance as the leading character.
2. All the Bright Places (2020)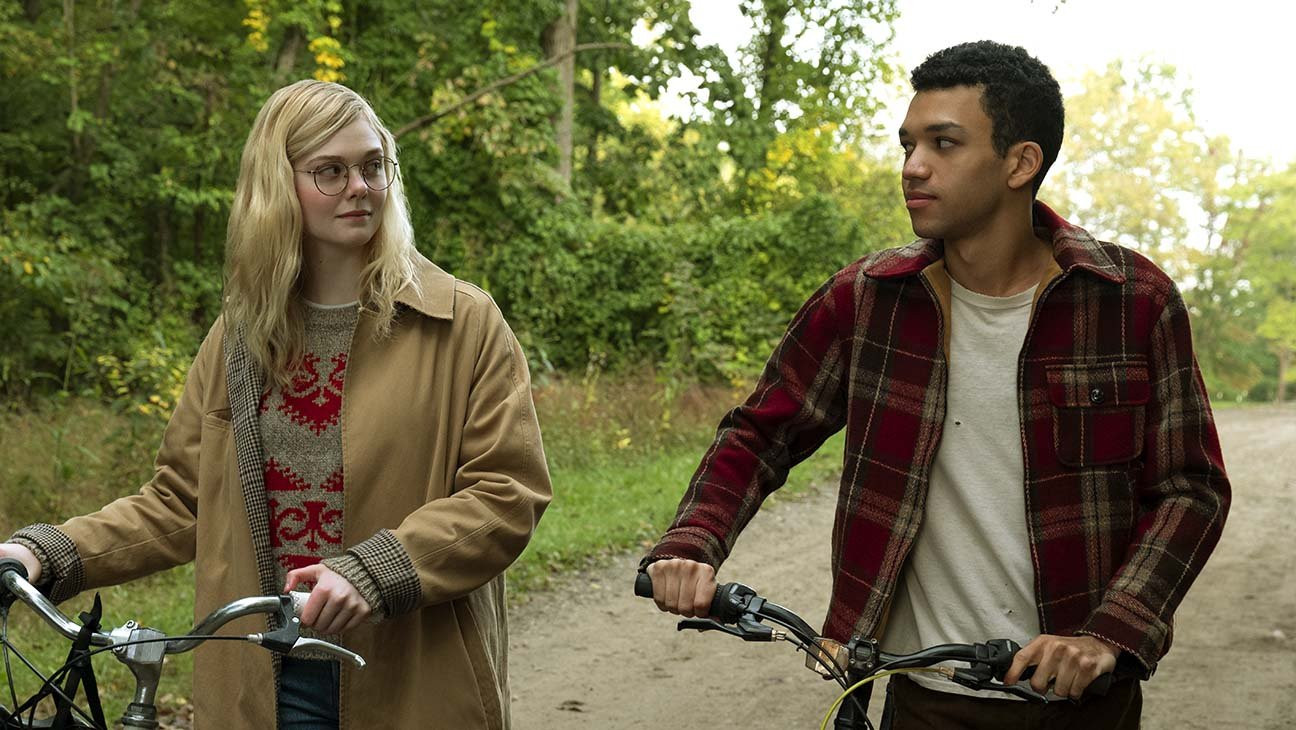 Although considered a romance, the story of a young high school couple is moving and takes the emotions of teenagers seriously. Theodore Finch (Justice Smith) and Violet Markey (Elle Fanning) meet each other at a very vulnerable moment. Their friendship grows into a deep attachment portraying the impact of love and attention and what it can do for a person going through dark times. What the film leaves us with is the realization that not everyone is what they seem, and one never knows unless they actually make an effort to be present in the other person's life. It also shows how the concept of coping with grief and trauma changes with time and life experiences.
1. Evelyn (2018)
We end this list with another documentary. 'Evelyn' is directed by British filmmaker Orlando von Einsiedel and centers around his own family. Thirteen years before this film was made, Orlando's brother Evelyn had committed suicide. The film centers around how Orlando's family has learned to cope with the tragedy. The entire family takes long walks to the places Evelyn used to walk around when he was alive, and that is how they remember him. The film points out to us how a case of suicide does not only affect a single individual but also about his family in the severest form of ways. Orlando must be praised for his courage in putting up this sensitive aspect of his family for the entire world to learn a lesson from.
Read More: Best Teen Movies on Netflix