While fiction films serve as the living soul of literature, non-fiction films i.e. documentaries constitute a certain part of the soul itself. There is no scarcity of films based on true stories in today's cinematic world. It is not without reason that we are witnessing the golden age for documentaries. We keep talking about the fact that this is a golden period for television – which definitely it is – but let's not forget that last ten years have been possibly the best period for documentaries.
There used to be a time when documentaries were scoffed at. Not many took them seriously – especially the filmmakers. Even the normal moviegoer always associated documentaries with a social cause and hence found them boring. But last few years have definitely proven that that is not the case anymore. For instance, 'Searching For Sugar Man' was more entertaining that any feature film I saw that year. In this digital age, where getting access to any information is just a click away, new documentaries have found a new relevance. The below list consist of the top documentaries ever. Make it a point to watch all of them if you haven't.
35. We Steal Secrets (2013)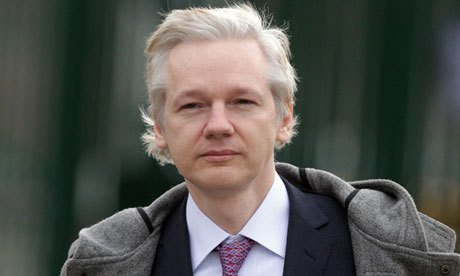 As the name suggests, it's a documentary that details the creation of Julian Assange's controversial website, which facilitated the largest security breach in U.S. history. Revelatory, engaging, and fascinatingly told – We Steal Secrets: The Story of WikiLeaks is all what a documentary should be. To sum up the journey of a global phenomenon and at the same time exploring the various facets of the life and personality of its founder Julian Assange in just over two hours in such a hugely informative way is an outstanding achievement.
34. The World Before Her (2013)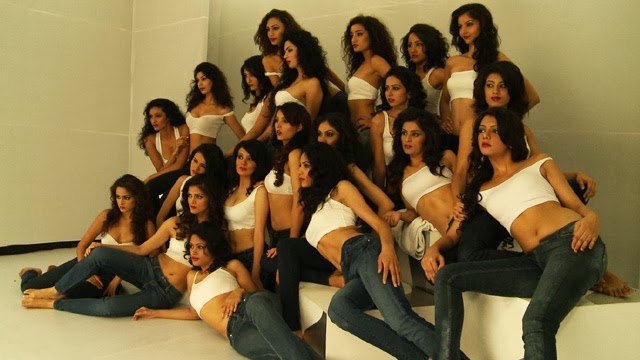 The dichotomy of two contrasting lives and ambitions of women in India – one resting on archaic Hindu principles and the other basking in westernized glory – couldn't have been explored better. Conflicting ideals of modernists & Hindu extremists make for an equally fascinating and thought provoking watch. One of the best women-centric documentaries that I have seen.
33. The Invisible War (2012)
There is no question on the fact that the Armed Forces are central in maintaining the balance in today's tumultuous world. They are the ones who help save people from atrocities and bring peace in the otherwise suffering sections of the world. But, what happens when a section of people suffers amongst the ranks of the Forces and rather than being attended to justice is silenced and even reprimanded. 'The Invisible War' is a picture of the victims of sexual assaults in the US military. It comments on the frequency of these things, how often they don't come to light, what factors keep them in the shadows and how the victims have to suffer even further, inflicted with physical and mental trauma and robbed of justice at the hands of the system that they chose to serve under.
32. 4 Little Girls (1997)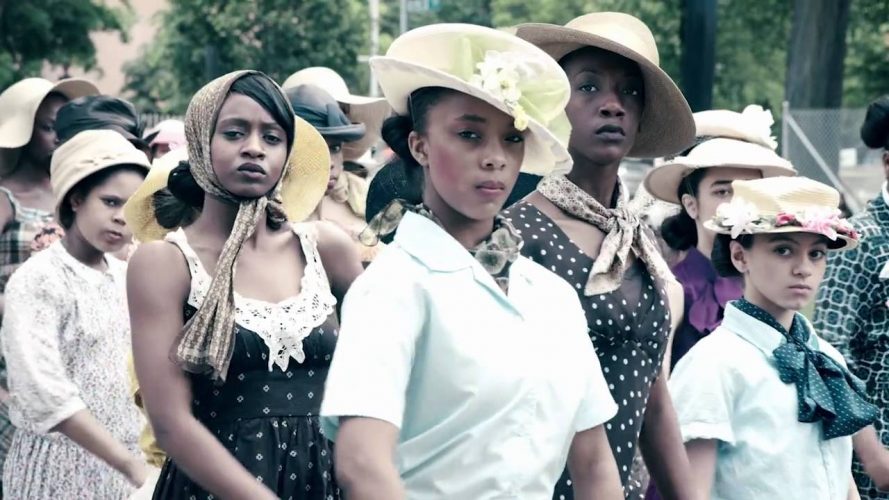 When the Civil Rights Movement was gaining momentum in the country, the opposing forces were trying to beat the willpower of the activists by committing horrendous acts against them. One such incident happened in 1963 and it shook the whole country so much that the next summer the Civil rights Act of 1964 was passed. So, what was this event and how bad was it? It was a Sunday morning on 15th of September, 1963. A bomb, placed by the members of Ku Klux Klan, went off in the church and four young girls were killed in it. This documentary, directed by Spike Lee, focuses on what was happening before this event and what happened after it. It covers the important events and demonstrations of the movement, features interviews of the friends and family of the four girls along with that of the activists. It shows both the emotional and the historical impact of the incident, and comments on how many things have or haven't changed even after all this fight.
31. Cutie and the Boxer (2013)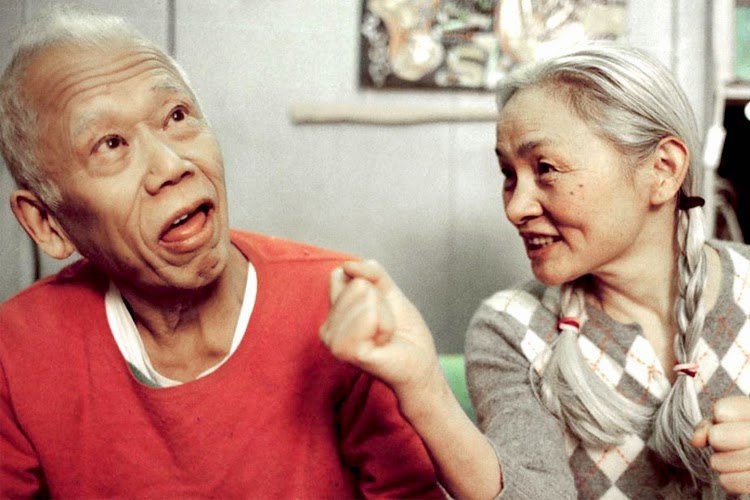 For years, Ushio Shinohara has been one of the leading, and most under-appreciated, alternative artists in New York City with a wildly esoteric style. This candid documentary explores the chaotic 40-year marriage of this famed boxing painter and his wife, Noriko. Anxious to shed her role as her overbearing husband's assistant, Noriko finds her own identity with pursuit of semi-autobiographical line art project that reveals much about her ambitions and supreme talent. Tender, beautiful & moving, Cutie And The Boxer is an amazing story of an immensely creative artist couple. It's about art. It's also about male ego, and a woman's endurance. But above all, it's about an everlasting love. Easily the best documentary I saw last year.
30. Dirty Wars (2013)
'Dirty Wars' follows investigative reporter Jeremy Scahill into the hidden world of America's covert wars. What begins as a report on a deadly U.S. night raid in a remote corner of Afghanistan quickly turns into a global investigation of the secretive and powerful Joint Special Operations Command (JSOC). As Scahill digs deeper into the activities of JSOC, he is pulled into a world of covert operations unknown to the public and carried out across the globe by men who do not exist on paper. 'Dirty Wars' holds no bar in criticizing US government's covert operations using JSOC – an organization I was completely unaware that even existed. It's informative, to say the least, as much as it is eye-opening and even, touching at times. You will also be mighty impressed by the sheer bravado with which Jeremy Schaill goes about doing his investigation.
29. Weiner (2016)
This documentary is centered around Anthony Weiner who was once a respected and major congressman. He had many political allies and was a close friend to the Clintons. But he had to resign in the year 2011 after a sexting scandal came into the light where he was accused of sending sexually expletive images to women. After continuously denying the allegations Anthony finally admitted to having done so to at least six other women in the past three years. He apologized for his denial and resigned. Two years later during his comeback campaign again a similar scandal arose. Unfortunately, this was the time when his comeback was being filmed which resulted in this documentary. Man, he was seriously out of luck. Rather than having a comeback documentary it became a documentary which shows the disgrace of a politician. Also, 'Weiner for Mayor' is kinda suggestive, isn't it?
28. I Am Not Your Negro (2016)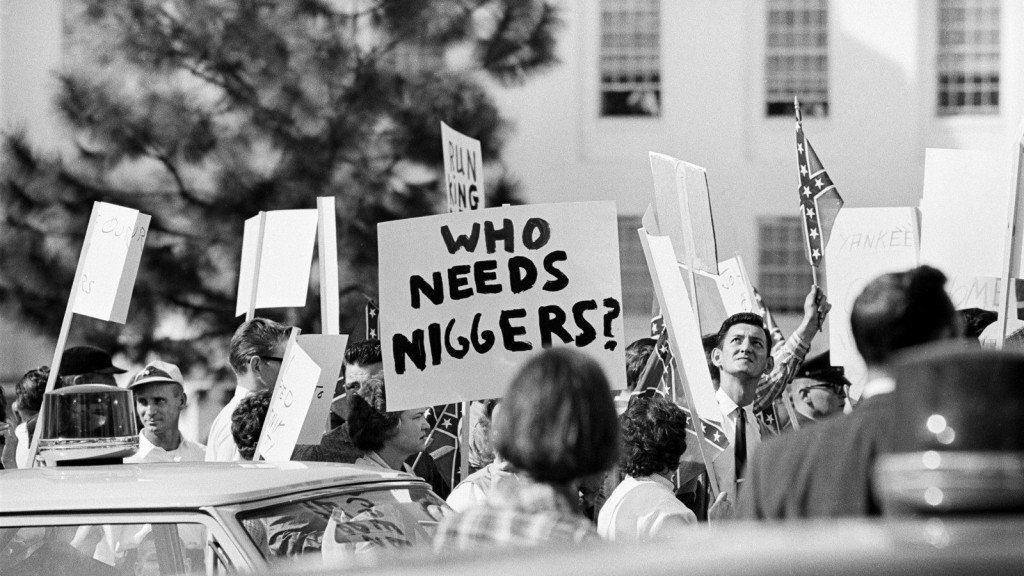 In his time, James Baldwin had seen a great many things. He was quite close with people involved in the Civil Rights Movement, three of whom were Medgar Evers, Malcolm X, and Martin Luther King Jr. One of his projects, before he died in 1987, was a book called 'Remember This House'. This book was supposed to be based on his experiences with the activists and all the things that he saw during such tumultuous times. Unfortunately, he wasn't able to complete this book. 'I Am Not Your Negro' is inspired by his unfinished manuscript. It is narrated by Samuel L. Jackson and features Baldwin's personal notes and letters, something that would have gone into the book, had it been completed. The film draws a line between the events that happened then and the things that are happening now to compare how much the things have changed and how much more reform is needed to make things better.
27. How to Survive a Plague (2012)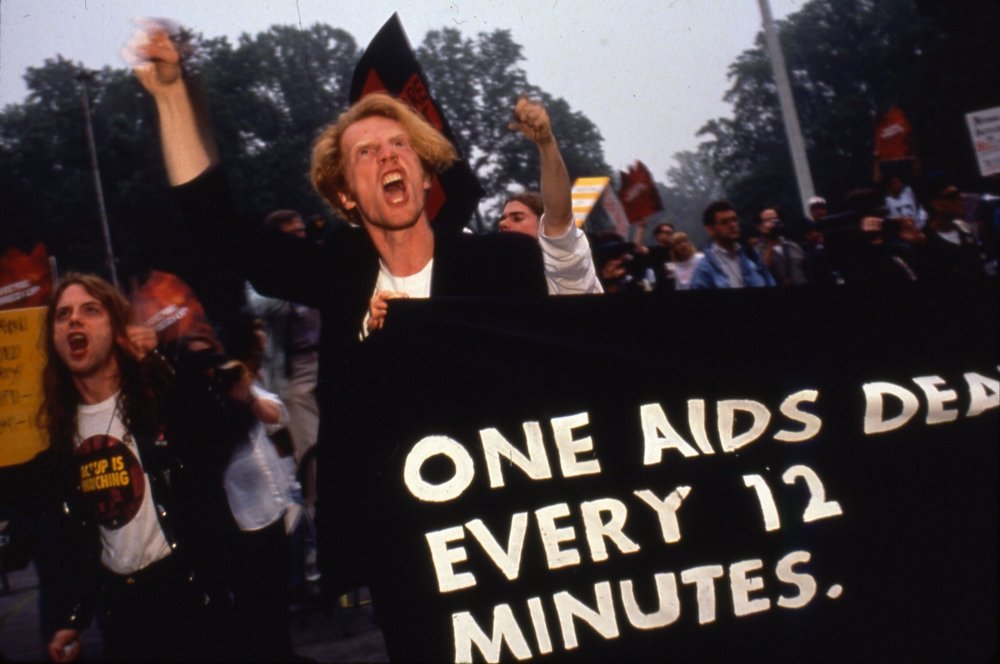 This documentary is a nice little reminder of how biased and ignorant our society used to be and how religion and politics can be used to hurt a certain group of people. AIDS still is an incurable disease but at least people are much aware of it and preventions are taken so that people must not get this disease. The case was not so during the early years when this disease was considered a death sentence and it was thought that only the people in the LGBT communities are affected by it and they deserved to be. Activist groups like ACT UP and TAG worked hard to increase political awareness and get a fruitful response for this deadly disease. They faced a lot of problem including religious trouble and political indifference. But their hard work and determination has made AIDS a manageable situation, also forwarding the rights of the LGBT community.
26. 13th (2016)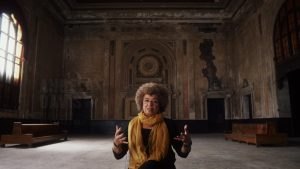 "13th" takes an in-depth look at the prison system in the USA and how it reveals the nation's history of racial inequality. The documentary touches on slavery, the civil rights movement, the Civil Rights Act of 1964, Richard M. Nixon, Reagan's declaration of the war on drugs and much more. This documentary is an excellent summary of American History. Although it interviews a lot of experts and gives you a massive amount of facts and statistics, it never feels like a lecture. Besides being highly informative, it is entertaining and an inspiring narrative. Despite your political view or nationality, this documentary should be watched by everyone.
Read More: Best Constructed Language Movies of All Time
25. Who Took Johnny (2014)
The true story of Johnny Gosh's disappearance in the early 80's is an intriguing and disturbing mystery that'll definitely grab the attention of anyone interested in missing children's cases or simply in an important part of history. It has been 30 years since this 12 year-old-boy never returned home while delivering the morning newspapers, a story which has had many turns and twists, conspiracy theories and unsolved responses. His mother appears as the central figure in this compelling documentary which shows us the important activity she undertook in order to fight against kidnapping, children abuse and the quality of law enforcement. A heartbreaking story with a door still open.
Read More: Best Tragedy Movies of All Time
24. The Imposter (2012)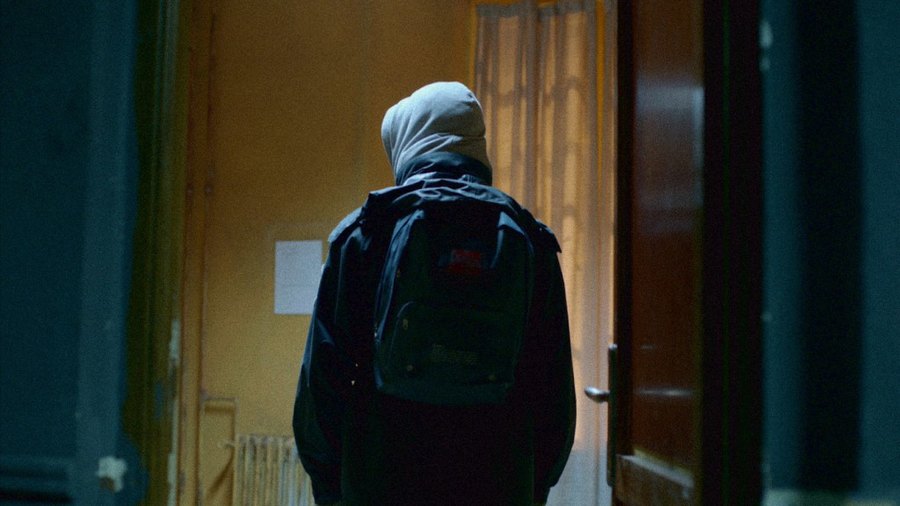 In 1994, a 13-year-old boy disappears without a trace from San Antonio, Texas. Three and a half years later he is found alive, thousands of miles away in a village in southern Spain with a story of kidnap and torture. His family is overjoyed to bring him home. But all is not quite as it seems. The boy bears many of the same distinguishing marks he always had, but why does he now have a strange accent? Why does he look so different? And why doesn't the family seem to notice these glaring inconsistencies?
Easily one of the most gripping documentaries I have ever watched, The Imposter plays more like a atmospheric whodunit thriller than a conventional subject driven narrative. With clever juxtaposition of recreations and interviews, director Bart Layton ensures there is never a dull moment in the film, if anything, you will be at edge of your seats anxiously waiting for events to unfold.
Read More: Best Political Movies of All Time
23. Virunga (2014)
In the forested depths of eastern Congo lies Virunga National Park, a small and embattled team of park rangers – including an ex-child soldier turned ranger, a carer of orphan gorillas and a Belgian conservationist – protect this UNESCO world heritage site from armed militia, poachers and the dark forces struggling to control Congo's rich natural resources. When the newly formed M23 rebel group declares war in May 2012, a new conflict threatens the lives and stability of everyone and everything they've worked so hard to protect. Shot over the course of more than 5 years, 'Virunga' is an exceptional piece of investigative journalism combined with some raw and brave visuals. Not to mention the fact that it is surprisingly emotional.
22. 5 Broken Cameras (2012)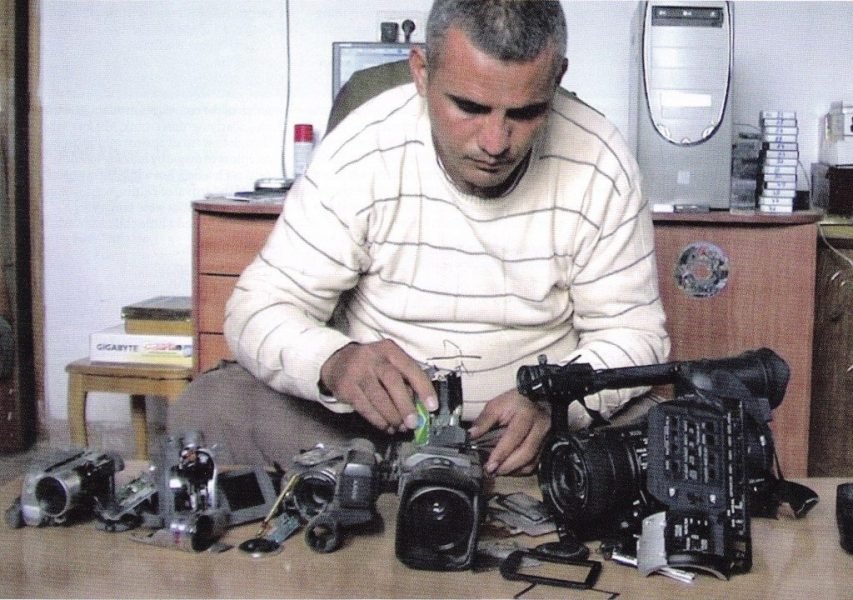 An extraordinary work of both cinematic and political activism, 5 Broken Cameras is a deeply personal, first-hand account of non-violent resistance in Bil'in, a West Bank village threatened by encroaching Israeli settlements. Shot almost entirely by Palestinian farmer Emad Burnat, who bought his first camera in 2005 to record the birth of his youngest son. Structured around the violent destruction of each one of Burnat's cameras, the filmmakers' collaboration follows one family's evolution over five years of village turmoil.
A raw and audacious piece of film-making, 5 Broken Cameras is as powerful as any documentary can be. Inspite of shoddy production values, the film will grab you just due to its sheer honesty and true depiction of lives we are not even vaguely familiar with. While it is informative, as any documentary should be,it's also surprisingly moving and evocative.
Read More: Best Motivational Movies of All Time
21. Minding the Gap (2018)

What I fear is that a number of audience members may pass on this fantastic documentary by way of it appearing as one on the skateboarding community, because I did too. Almost. Sure, it might seem such in the beginning as well. But twenty minutes into the film, and it will begin unraveling its emotional core. 'Minding the Gap' is a must watch for every twenty-something who is making their way through life (and their parents), one day and one avenue to pursue at a time. The emotionally charged drama looks at the lives of three youngsters from different racial backgrounds and hence ways of life, with a common troubled history by virtue of belonging to a downtrodden town infamous for its domestic abuse, unemployment and brutish, misguided father figures. Among this, an unexpected, tender friendship develops between them, united by a common love for the spirit of skateboarding that provides a means of escape for them and liberates them. Absolutely not to be missed at any cost.
Read More: Best Movies About Mental Illness
20. Citizenfour (2014)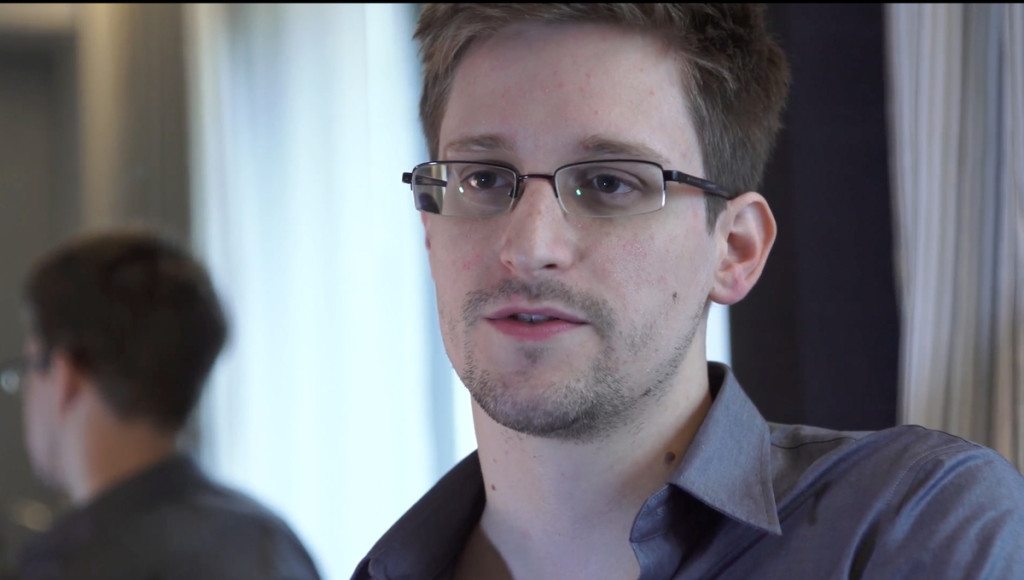 There has probably never been a leak of government secrets as impactful as the one by Edward Snowden in 2013 in which he leaked documents that showed the NSA spying on its own citizens without a warrant. 'Citizenfour' is a documentary which shows the meetings between the director Laura Poitras and Snowden discussing the illegal wiretappings. The film includes interviews from Snowden himself which adds an air of credibility. The film helps citizens realize the bravery that one man showed to bring out the ugly truth at great personal expense. The documentary also works to expose the invisible forces at work that remind the viewer of the Orwellian dystopia detailed in the literary classic, '1984'. The eerie realism of the film makes it a difficult watch but it is a film that every citizen of the world must watch in the 21st century.
Read More: Best Movie Cinematography of All Time
19. The Cove (2009)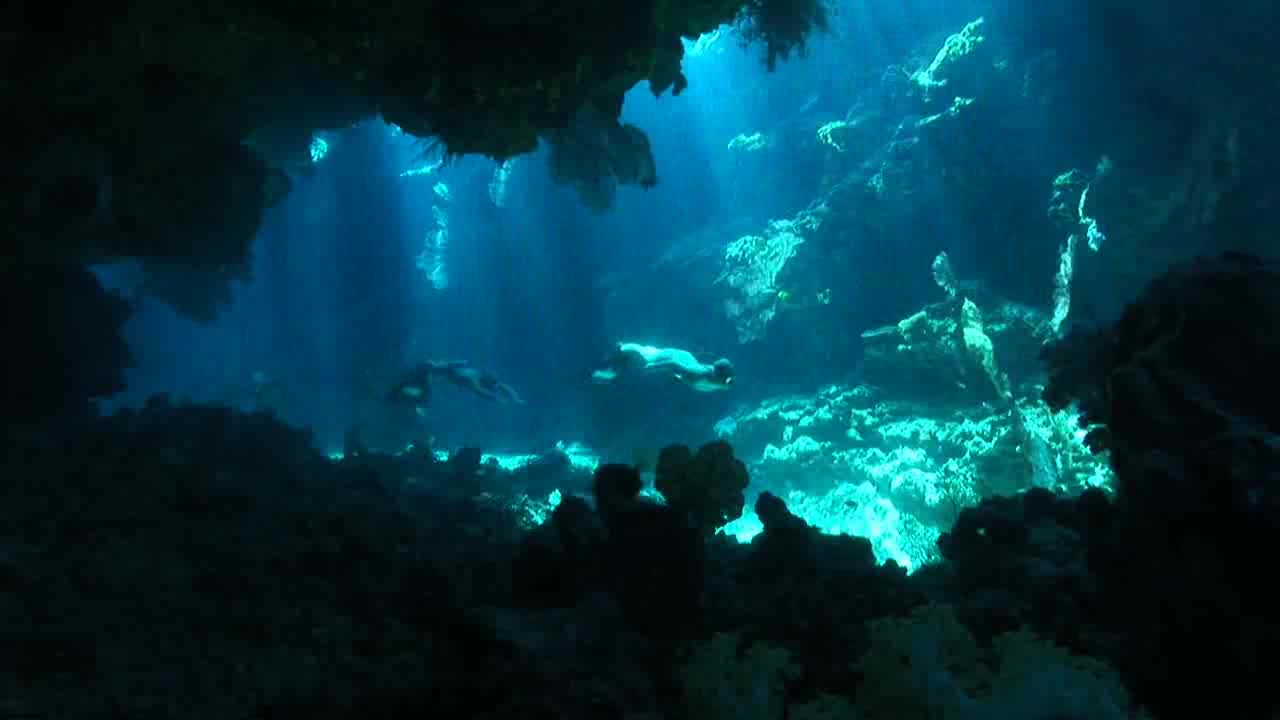 Using state-of-the-art equipment, a group of activists, led by renowned dolphin trainer Ric O'Barry, infiltrate a cove near Taijii, Japan to expose both a shocking instance of animal abuse and a serious threat to human health. O'Barry and filmmaker 'Louie Psihoyos (I)' go about trying to expose one of what they see as the most cruel acts against wild dolphins in the world in Taiji, Japan, where dolphins are routinely corralled, either to be sold alive to aquariums and marine parks, or slaughtered for meat. Thrilling and heart-rendering in equal measure 'The Cove' is an exceptionally brave tale of the atrocities committed against dolphins — so much so that the filmmakers put their own well-being in danger.
18. Stories We Tell (2013)
In this inspired, genre-twisting film, writer/director Sarah Polley discovers that the truth depends on who's telling it. Polley is both filmmaker and detective as she investigates the secrets kept by a family of storytellers. She playfully interviews and interrogates a cast of characters of varying reliability, eliciting refreshingly candid, yet mostly contradictory, answers to the same questions. 'Stories We Tell' is nothing like any documentary you might have seen before. It's very personal, as Sarah Polley reveals peel by peel who her real father is. At times, the documentary feels intrusive but the handling of it so light-hearted, smooth and interesting that you would want to be a part of Polley's quest to find her biological father.
Read More: Best Movie Opening Scenes of All Time
17. Wasteland (2010)

On the outskirts of Rio de Janeiro is Jardim Gramacho, the world's largest landfill, where men and women sift through garbage for a living. Artist Vik Muniz produces portraits of the workers and learns about their lives. An uplifting and inspiring documentary highlighting the transformative power of art and the beauty of the human spirit. Top-selling contemporary artist Vik Muniz takes us on an emotional journey from the world's largest landfill to the heights of international art stardom. Vik collaborates with the brilliant catadores, pickers of recyclable materials, true Shakespearean characters who live and work in the garbage quoting Machiavelli and showing us how to recycle ourselves.
Read More: Best Science Movies of All Time
16. When We Were Kings (1996)

The most pervasive story device in fiction is the one of an underdog taking on a Goliath. And this theme permeates through to the realm of documentaries. Now, Muhammed Ali, one of the most celebrated boxers of all time is not anybody's image of an underdog but this brilliant documentary justifies him as an inferior. In 1974, Muhammed Ali was 32 years old and thought by many to be past his prime. Against him stood a much younger heavyweight champion, George Foreman in the famous "Rumble in the Jungle" match. It was an event of a lifetime thought up by Don King alongside a musical festival featuring performances from some of the most popular African-American musicians. It is a great meeting point of American culture in the brutal world of dictatorship in Zaire.
Read More: Best Plot Twist Movies of All Time
15. Bowling For Columbine (2002)
The standpoint of 2016's US Presidential candidates on the issue of gun control has been one of the factors that divided the country deeply. The one instance that keeps getting mentioned whenever the issue comes up is of the horrific shooting that took place in Columbine High School. 'Bowling for Columbine' is Michael Moore's exploration on what causes led to the incident. The Academy Award winning documentary describes the nature and climate that could have fueled the massacre. It shows the direct causes of violent acts as those stemming from decades of socio-economic issues. Through this great piece of work, Moore succeeds in explaining that America's gun problem is a result of a number of universal problems that mix and mutate in America. It is a truly seminal piece of non-fiction that everybody in the world must see.
Read More: Best Detective Movies of All Time
14. Grizzly Man (2005)

A legendary director, Werner Herzog was moved by the story of grizzly bear activists Timothy Treadwell and Amie Huguenard and decided to tell it to the world. Timothy Treadwell, enamoured by the furry beasts, moved to the Alaskan peninsula every year for thirteen consecutive years to understand and protect them. He founded the bear-protection organization, Grizzly People to inspire more people to embrace nature and help conserve natural habitats of wild animals. In a hauntingly ironic turn of events, Timothy and his girlfriend were attacked and killed by a rogue brown bear in 2003. The environmentalist's life and work will forever be remembered through this brilliant work often regarded as one of the best documentaries of all time.
Read More: Best Afterlife Movies of All Time
13. Waltz With Bashir (2008)

Documentaries have been known to use guerrilla filmmaking techniques to amplify the realism of the story. It helps build impact for the viewers as they may be alienated from the actual subject. But 'Waltz with Bashir' manages to serve a huge impact through a medium which usually distances the audience but here it does the opposite. It is an animated documentary depicting the life and times during the invasion of Lebanon through the amnesiac lens of the director, Ari Folman. Ari himself served in the Lebanon War as a soldier. He interviews fellow veterans about the invasion and shows a visually stunning depiction of war. This may well be the best war documentary ever made but the fact that it stands its ground against the sleuth of documentaries about the two World Wars illustrates the brilliance of this masterpiece.
Read More: Best Revenge Movies of All Time
12. Exit Through the Gift Shop (2010)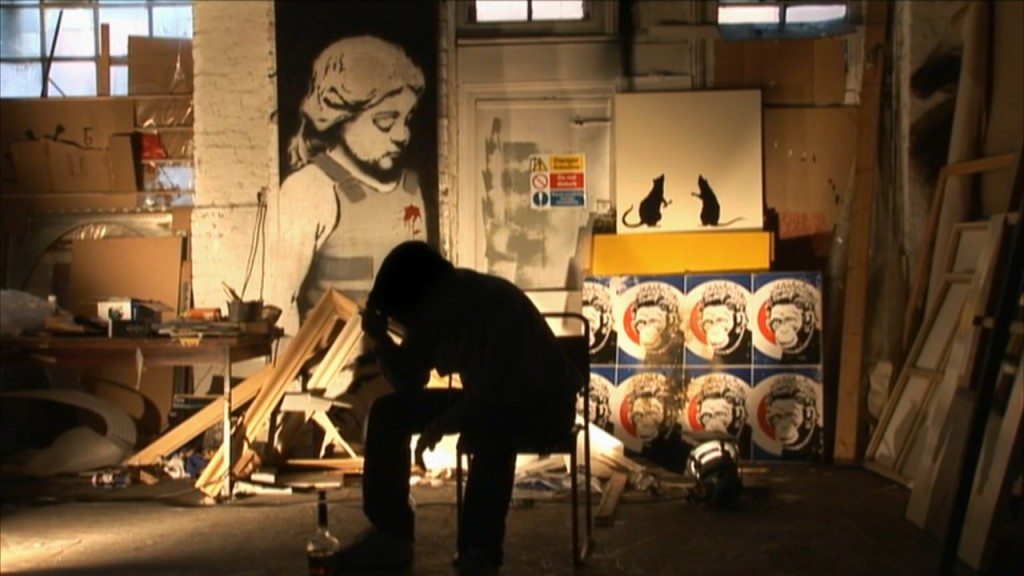 The story of how an eccentric French shop-keeper and amateur film-maker attempted to locate and befriend Banksy, only to have the artist turn the camera back on its owner. The film contains footage of Banksy, Shephard Fairey, Invader and many of the world's most infamous graffiti artists at work. 'Exit Through the Gift Shop', the first film directed by reclusive street-art legend Banksy, is a little puzzle-box of a documentary. It's perfectly designed and pitched to be enjoyable on multiple levels: on one as an entertaining, illuminating mini-history of "street art" and on another as a light-hearted but fascinating take on the idiosyncrasies of street-artists. Beautifully shot — what else can you expect out of Banksy — and boasting of some incredible scenes of the process of street-art, the documentary also has layers of mystery due to the lingering presence of Banksy.
Read More: Best Entrepreneur Movies of All Time
11. Hoop Dreams (1994)

Sports have been a constant source of real-life superheroes as they exemplify our dreams of achieving impossible physical feats. 'Hoop Dreams' is a masterpiece of sports documentaries. But while most others focus on a particular match or showdown, director Steve James documents the struggles of two young children as they strive to become professional basketball players. The filmmakers shot more than 250 hours of footage which could only be compressed into the 3 hour documentary that came as the result. Such is the brilliance of the film that when it failed to be nominated for the Oscars, man critics demanded that the nomination process be changed so that great films like this one wouldn't fall through the cracks. The two high schoolers; William and Arthur at the centre of the documentary dream to perfect their skills, earn sports scholarships and finally make it in the NBA among the best players in the world. These diamonds in the rough persevere through performance slumps and injuries alongside the regular teenage issues but through everything their dream never fades.
Read More: Most Historically Inaccurate Movies of All Time
10. Inside Job (2010)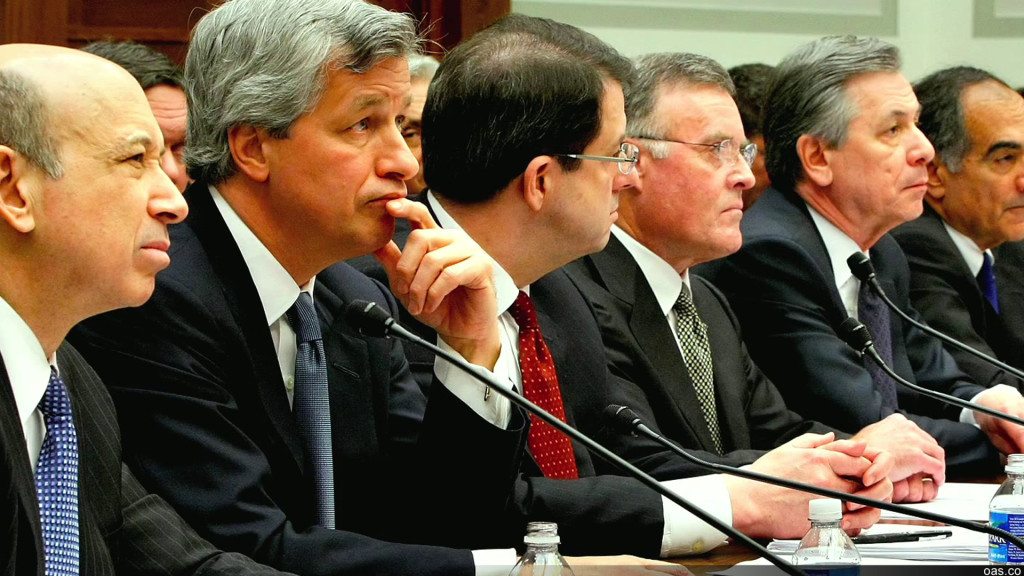 'Inside Job' provides a comprehensive analysis of the global financial crisis of 2008, which at a cost over $20 trillion, caused millions of people to lose their jobs and homes in the worst recession since the Great Depression, and nearly resulted in a global financial collapse. Through exhaustive research and extensive interviews with key financial insiders, politicians, journalists, and academics, the film traces the rise of a rogue industry which has corrupted politics, regulation, and academia. Simply put, it is one of the most educative and enlightening documentaries you will ever see. The film asks important questions about the morality, or the lack of it, in the financial industry revealing things that may not be apparent to an outsider. It shocks and surprises at every step of the turn.
Read More: Best Movies About Magic And Magicians
9. Man on Wire (2008)

On August 7, 1974, Philippe Petit, a French wire walker, juggler, and street performer days shy of his 25th birthday, spent 45 minutes walking, dancing, kneeling, and lying on a wire he and friends strung between the rooftops of the Twin Towers. The documentary is a thrilling watch from start to finish, be it the night before the walk: getting cable into the towers, hiding from guards, and mounting the wire or the actual walk between the towers, you will find yourself gripped. The recent Joseph Gordon-Levitt starrer film 'The Walk' also happens to be based on the same story — just that it is not as good as 'Man on Wire'.
Read More: Best Fantasy Movies of All Time
8. The Act of Killing (2012)

A documentary which challenges former Indonesian death-squad leaders to reenact their mass-killings in whichever cinematic genres they wish, including classic Hollywood crime scenarios and lavish musical numbers. 'The Act of Killing' reveals why violence we hope would be unimaginable is not only imagined, but also routinely performed. It is an effort to understand the moral vacuum that makes it possible for perpetrators of genocide to be celebrated on public television with cheers and smiles. One of the most shocking documentaries that you will ever see.
Read More: Best Rewatchable Movies of All Time
7. The Thin Blue Line (1988)

A drifter (Randall Adams) ran out of gas and was picked up by a 16-year-old runaway (David Harris). Later that night, they drank some beer, smoked some marijuana, and went to the movies. Then, their stories diverged. Adams claimed that he left for his motel, where he was staying with his brother, and went to sleep. Harris, however, said that they were stopped by police late that night, and Adams suddenly shot the officer approaching their car. Errol Morris's unique documentary dramatically re-enacts the crime scene and investigation of a police officer's murder in Dallas, Texas. The film shows the audience the evidence gathered by the police, who were under extreme pressure to clear the case. It strongly makes a point that the circumstantial evidence was very flimsy. Adams' case was reviewed and he was released from prison approximately a year after the film's release. Gritty and hard-hitting, 'The Thin Blue Line' makes a strong case for being one of the greatest documentaries ever made.
Read More: Best Sci-Fi Movie Directors of All Time
6. Harlan County, USA (1976)

Coal is said to be the fuel that runs the world. And while policy makers focus on the importance of coal, they have not helped the men and women who mined the coal. This documentary depicts the plight of the coal miners in Harlan County, which finally resulted in a strike in 1973. The demands of the miners were for fairer wages for their dangerous work but their bigger demand was of better ways to prevent and solve health issues like black lungs. The tensions rise on both sides as the mining company adds more restrictive clauses in the miners' revised contract and the strike turns more violent as guns are produced on both sides. The documentary is a very gritty portrayal of the disregard for their workers by the big coal corporations. 'Harlan County, USA' helped bring their issue out of obscurity and out in the public-eye.
Read More: Best Movie Remakes of All Time
5. Paradise Lost: The Child Murders at Robin Hood Hills (1996)

'Paradise Lost' chronicles the arrest and the trials of three teenagers who came to be known as the "West Memphis Three". The three boys were accused of murdering and mutilating three young boys as a part a Satanic ritual. Berlinger and Sinofsky made this documentary in 1996 showing interviews with all the people involved except the subjects of the trial. While the victim's parents and the police department were convinced that the three were guilty there have been many ups and downs in the investigation all of which makes this a very interesting case to follow. The first in a trilogy of documentaries following the trials, the film shows the dark side of occult beliefs that coexist with evangelical faith. Through the film, an underlying question appears, "What is more wrong; convicting three teenagers based on shaky evidence or letting free three criminals who allegedly committed such a heinous crime?"
Read More: Best Futuristic Movies of All Time
4. Searching For Sugar Man (2012)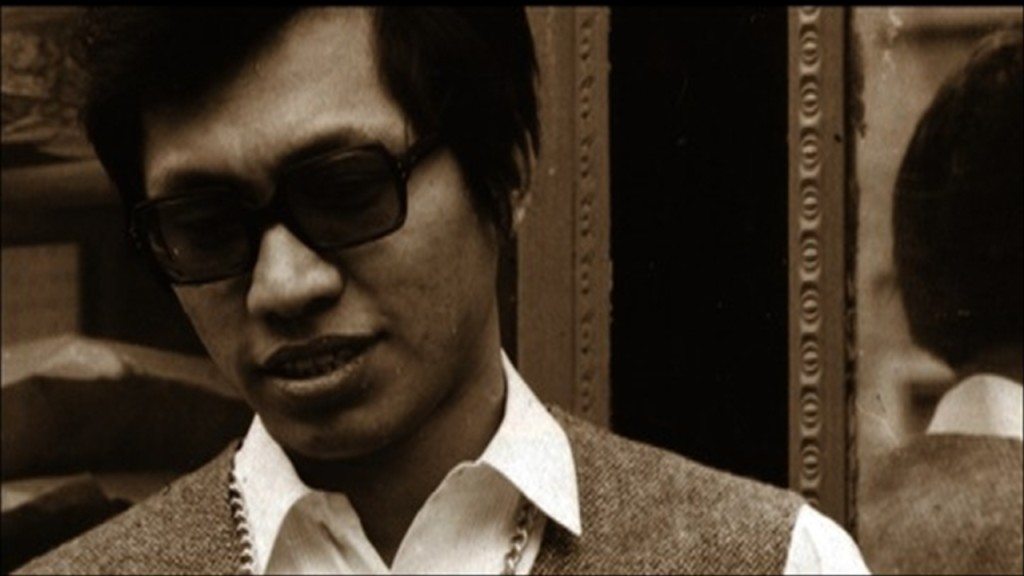 Searching for Sugar Man' tells the incredible true story of Rodriguez, the greatest '70s rock icon who never was. Discovered in a Detroit bar in the late '60s by two celebrated producers struck by his soulful melodies and prophetic lyrics, they recorded an album which they believed would secure his reputation as the greatest recording artist of his generation. In fact, the album bombed and the singer disappeared into obscurity amid rumors of a gruesome on-stage suicide. But a bootleg recording found its way into apartheid South Africa and, over the next two decades, he became a phenomenon. The film follows the story of two South African fans who set out to find out what really happened to their hero.
An unbelievable and fascinating story of a forgotten genius, 'Searching for Sugar Man' is a film that wins you with its infectious charm and unforgettable music, very much like the man on whom the movie is based. It's also uplifting, overwhelming to watch a legend get his due, and don't be surprised if you find a tear or two trickling down your eyes.
Read More: Best Historically Accurate Movies of All Time
3. The Sorrow and the Pity (1969)

From 1940 to 1942, Nazi Germany attacked and occupied France which was headed by the Vichy government. But an aspect of the occupation was denied in the mainstream history of the world. This documentary by Marcel Ophuls shines a light on the collaboration between the Vichy government and the Nazis till the Allied forces drove them away. The documentary is split in two parts. The first one delves deep into the collapse of France after it surrendered to Germany. The film features an interview with Pierre Mendes France (Yes that is his name) as he retells the story of his escape and partnership with Charles de Gaulle to free France. The second part takes a look at the Vichy government officials who embraced Fascism. 'The Sorrow and the Pity' is a great portrayal of a part of the most retold war in history that never got shown to the world.
Read More: Best Love Triangle Movies of All Time
2. A Man With a Movie Camera (1929)

In 1929 filmmaking was a very static art form. But Dziga Vertov, a Soviet documentary filmmaker proved that it could become very dynamic and stylistic if proper techniques were used. As his proof of concept, he showed the fairly routine life in cities like Kiev, Odessa and Moscow. He used many techniques that have come to be staples of cinema. This was a very experimental piece with no identifiable people in the center. It was rather about universal characters that formed in the crowded city streets. This subliminal film gave us techniques like double exposure, slow motion, fast motion, tracking shots, extreme close ups, jump cuts and split screens, all of which became respected methods of storytelling decades after they were invented or developed in this great film. Though it was criticized at the time for focusing on style of story, in 2012 film critics named it the 8th greatest film ever made.
Read More: 100 Best Movies of All Time
1. Shoah (1985)

9 hours 26 minutes long, 'Shoah' is the pinnacle of non-fiction filmmaking. An astounding piece of work by French filmmaker Claude Lanzmann, 'Shoah' presents the Nazi misrule in Poland better than any of its peers. Featuring a large number of interviews by witnesses, survivors and perpetrators; the movie went on to recreate the horrors of the Holocaust. Secret cameras were also used for shooting parts of the film. It is a film that you will never forget once you have watched it. Such is the impact of this monumentally moving film.
Read More: Coolest Movie Villains of All Time