The human brain is by far the most researched and the most complex subject that scientists deal with today. The way we perceive the different things that we are exposed to is determined by this very fragile and sophisticated super-computer sheltered inside our skull. It really is a fascinating thing to explore. In this article, we talk about films that portray mental disorders in the most authentic way. And for obvious reasons, portraying mental health on screen is a challenge for everyone: both directors and actors. That's why you find such movies being made only once in a while. But despite the challenge, few filmmakers have been able to break through and were able to make great films on the subject. Here is the list of top mental health and mental illness films ever made. If you are interested, you can watch some of these best movies about mental illness on Netflix, Amazon Prime or even Hulu.
10. A Beautiful Mind (2001)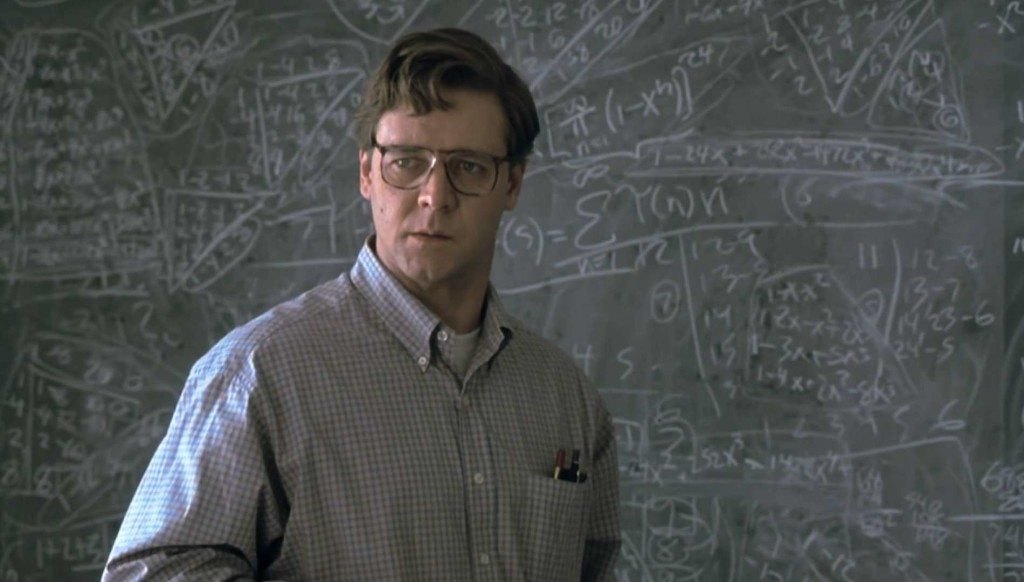 'A Beautiful Mind' is based on the life of the of John Forbes Nash, Jr. An asocial Princeton University student, he is more than just a mathematician, making revolutionary breakthroughs in the field of mathematics. On learning that he suffers from a serious mental disorder, John treads on a path of self discovery. He later attains international acclaim and was awarded with a Nobel Prize in the year 1994.
Read More: Best Motivational Movies of All Time
9. The Machinist (2004)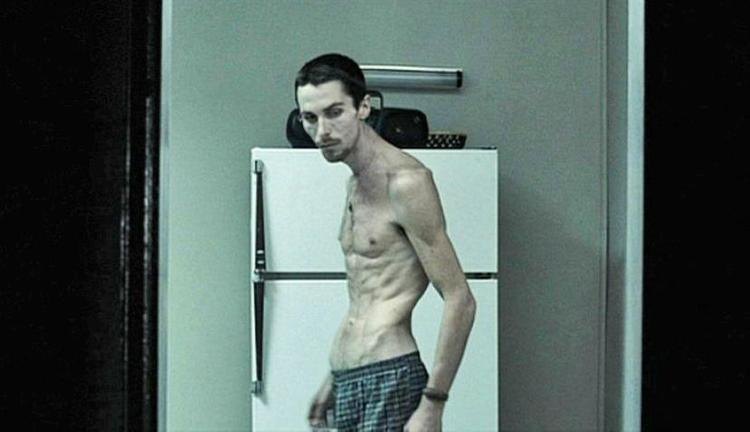 'The Machinist' is an asset to the psychological thriller genre. The film delves into the darkest depths of the human psyche and discovers certain truths that we'd never wish to know. Reminiscent of the prolific works of Polanski, Hitchcock, Lynch and Kafka, the film keeps you at the edge of your seat throughout. Trevor, a machinist, (played by Christian Bale) suffers from insomnia and hasn't slept in a year. You read that right — in a year. But how does one wake up from a nightmare if one isn't asleep? Christian Bale is the essence of this classic; his impressive body transformation being the highlight of the film and adding to its authenticity.
Read More: Best Science Movies of All Time
8. We Need to Talk About Kevin (2011)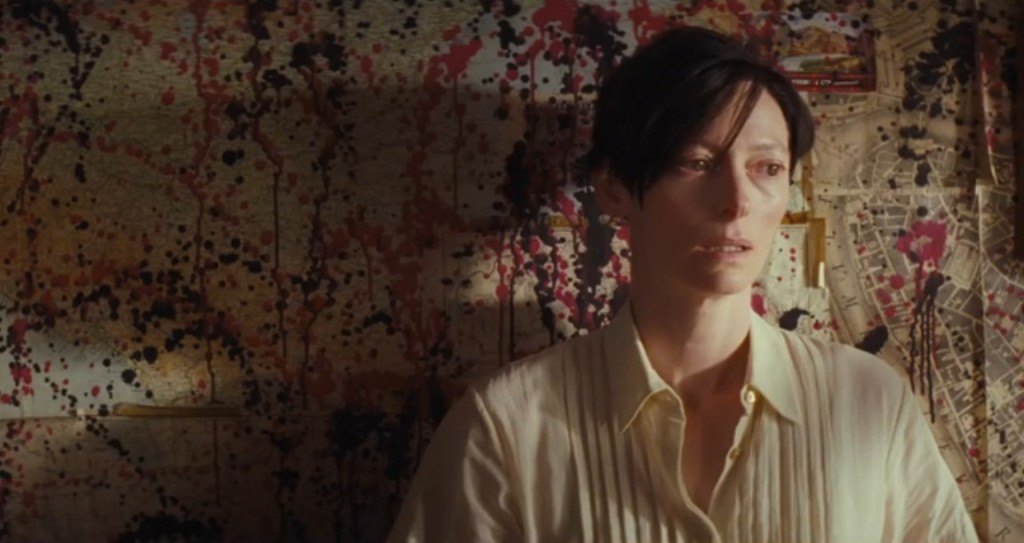 'We Need to Talk About Kevin' is based on the novel of the same name by Lionel Shriver. A teenager, Kevin, is struggling with mental problems since his childhood. His mother, Eva, a travel writer, has left no stone unturned to express her affection towards him. Eva has always had bonding problems with Kevin since his childhood days as he used to cry as a baby incessantly and used to rebuff Eva's clumsy attempts at trying to gain affection. As the mother gets used to her strange child, Kevin's final act is yet to unravel; and when it does, it will haunt you for the rest of your life.
'We Need to Talk About Kevin', directed by Lynne Ramsay, is easily one of the best films of the decade. It was also the first Ramsay film that I had seen. She has a distinctive style and her complete command over the medium is evident in every scene. The way she plays with color throughout the film may come off as a little self-indulgent, but it does make for a very thrilling cinematic experience. Visual aesthetics have always played a major role in storytelling in Ramsay's films and in 'We Need to Talk About Kevin', she takes it to a whole different level.
The performances are truly brilliant. Tilda Swinton does a wonderful job of portraying a concerned mother, but for me it's Ezra Miller's frightening performance that defines the tone of the film. Even with little dialogues, his eyes tell the whole story and we get a strong feeling that there's something horribly wrong with him, right from the start.
Read More: Best Plot Twist Movies of All Time
7. Silver Linings Playbook (2012)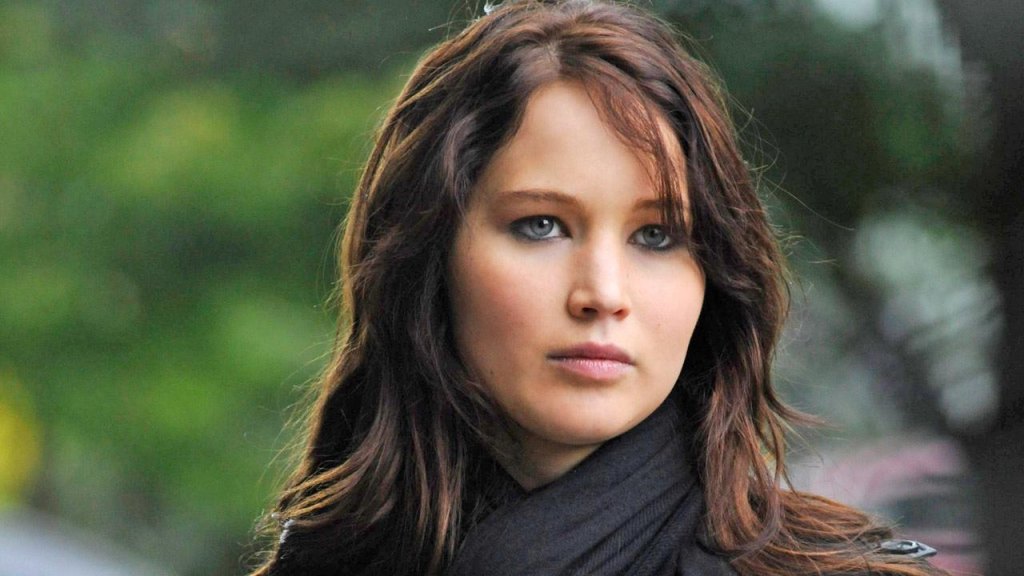 Jennifer Lawrence and Bradley Cooper-starrer 'Silver Linings Playbook' is an Oscar-winning film based on Bipolar Disorder, a condition that a huge chunk of the world today is grappling with. After attacking his wife's lover, Pat Solatano Jr. is sent to a mental health institution for an eight month stint by his father Pat Solatano Sr., (played by Robert De Niro). Not complying to the medication dosage, Pat feels like he can manage on the outside solely by looking for the 'silver linings' in his life. He later meets a woman at a friend's house, named Tiffany, and they develop a strange but special bond over time. Pat and Tiffany soon embark on a love/hate friendship, each helping the other achieve his/her goal in life.
'Silver Linings Playbook' is one of my favorite romantic comedies of all time. It's extremely well written and directed and acted beautifully. Lawrence is astonishing in the lead role, as a young, confused woman with emotional struggles, who tries to get her life back together after the death of her husband. She is wonderfully supported by Bradley Cooper who delivers an adorably sincere, touching performance as Pat. What struck me the most about the film was that it abstains from depicting cheesy moments; something that romantic comedies are notorious for. The emotions that the characters go through in the film are genuine and relatable on a personal level for most people. These are flawed people you come across everyday — in your family, neighborhood or workplace. Overall, 'Silver Linings Playbook' is a film that achieves what it wants to.
Read More: Best Detective Movies of All Time
6. American Psycho (2000)
"You're inhuman!" — Reese Witherspoon's dialogue in 'American Psycho' gives us a glimpse of how blatant and cruel mental illnesses can get. Patrick Bateman is a rich and suave investment banker; someone with an uprising dignity in his profession. He loves wearing his flamboyance and being nice to women, wooing them with his charm. But by night, Patrick's mind surrenders to his ruthless, cannibalistic other self and sets out on a spree: a killing spree. With Christian Bale in the lead and stars like Jared Leto and Willem Dafoe playing vital roles, this film is an experience that you will never ever forget.
Read More: Best Afterlife Movies of All Time
5. Black Swan (2010)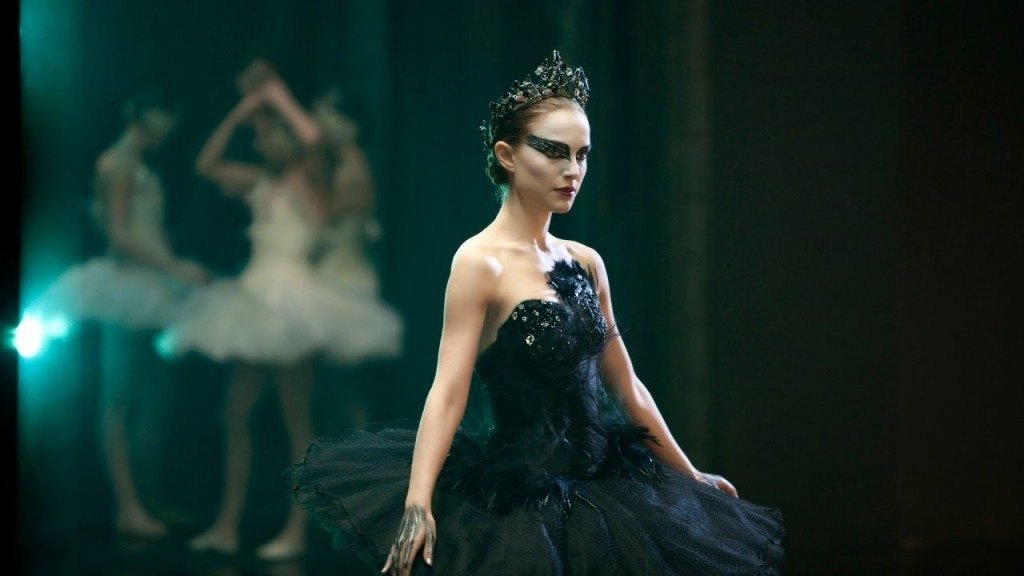 'Black Swan' speaks of jealousy, competition and rivalry. Nina Sayers (Natalie Portman) and Lily (Mila Kunis) are two ballerinas vying for the attention of the director Thomas Leroy (Vincent Cassel), who is looking for someone to succeed Beth Macintyre (Winona Ryder) as the new principal dancer in the ballet, 'Swan Lake'. As Nina gets selected for the part, she battles the demons of her mind, paralysing her innocence and hence awakening a slumbering tyrant fostering within her; a tyrant that eviscerates all the joy from her life leaving her with no option but to succumb to the obliteration.
Read More: Best Revenge Movies of All Time
4. Shutter Island (2010)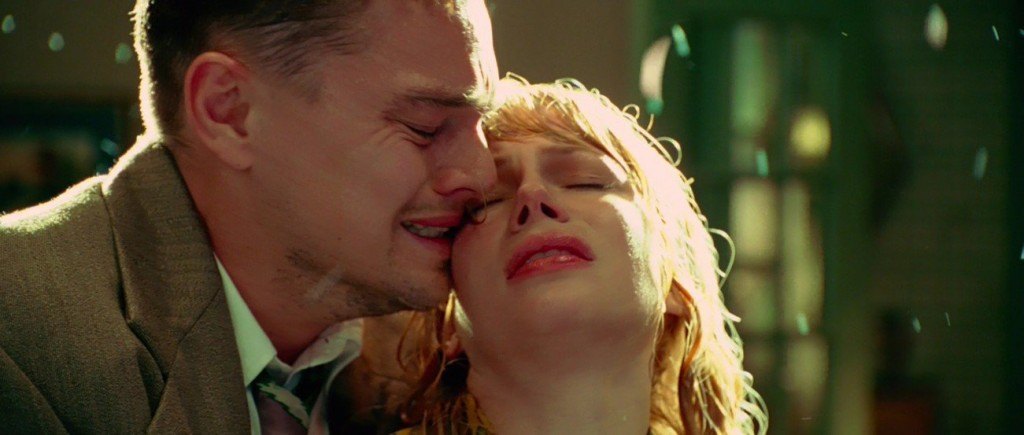 Martin Scorsese's 'Shutter Island' is one of those films that keeps you thinking throughout and shocks you at the end. Teddy Daniels (Leonardo DiCaprio) and Chuck Aule (Mark Ruffalo) are sent to the 'Ashecliffe Hospital' on Shutter Island, a hospital that houses the criminally insane. As they investigate the disappearing of a patient, Teddy witnesses sinister happenings on the island and unravels its secrets, forcing him to doubt everything from his memory to his sanity.
'Shutter Island' is not even close to Scorsese's greatest works. But that's not a bad thing to say. I mean, we're talking about the man who has made films like 'Taxi Driver', 'Raging Bull' and 'The Age of Innocence'. 'Shutter Island' obviously doesn't rank among those works, but it still is a finely crafted thriller. Scorsese masterfully creates an atmosphere of fear and tension and lures us into a gorgeous nightmare. The acting is understated and is done in a very smart way to serve the purpose of the story. Some might say that the ending was extremely convoluted but I think it's brilliant. The final scene where Leo walks towards the lighthouse is quite devastating and will continue to haunt you for a very long time.
Read More: Best Entrepreneur Movies of All Time
3. Synecdoche, New York (2008)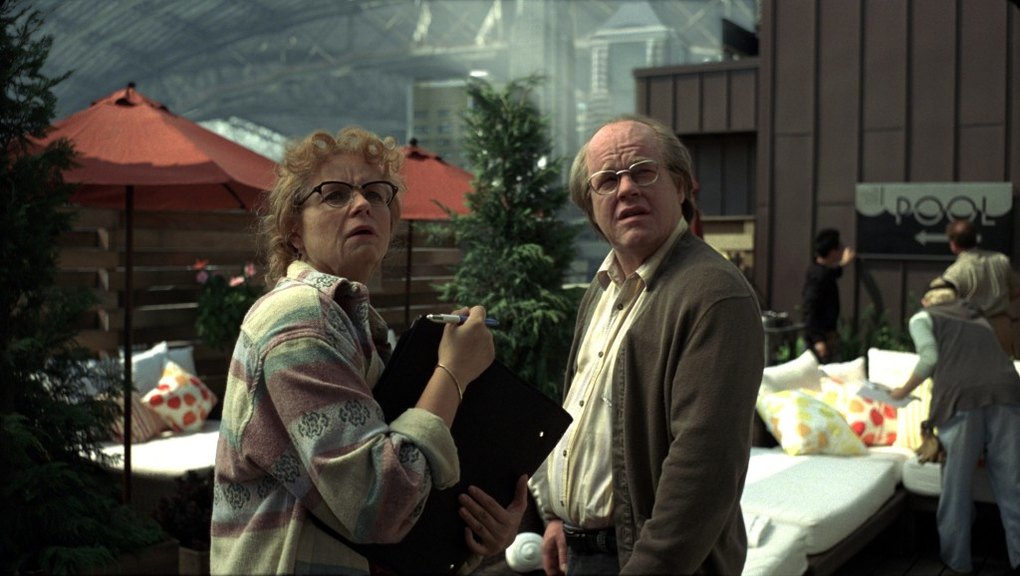 A playwright and director, Caden Cotard, wins a MacArthur Grant enabling him to put together the production of his dreams. He also has a wife, Adele, and a daughter named Olive. When Caden starts experiencing alarming physical ailments, he starts getting skeptical about his own mortality. The great Philip Seymour Hoffman is stunning in the lead role, and he delivers the performance of a lifetime. It's sad that the world lost a truly amazing actor at such a young age.
'Synecdoche, New York' is, without a doubt, Charlie Kaufman's most ambitious work till date. I first saw the film when I was 18 and I couldn't comprehend the emotional depth of the events that were depicted in the film. But over the years, I kept coming back to it, and I found it to be the most intimate work any artist could ever make. One of my friends who hated the film said that the film is more about Charlie Kaufman's own personal obsessions that its characters. Now that is kind of true, but for me that is exactly the reason why I find this film so fascinating. An artist's work, I believe, should give us an insight into his mind, life and his past. Paul Thomas Anderson did that with 'Magnolia'; the great Andrei Tarkovsky did that with 'Mirror'; and Charlie Kaufman has 'Synecdoche New York' that gives us a peek into his crazy mind. A truly stunning work of art.
Read More: Most Historically Inaccurate Movies of All Time
2. Melancholia (2011)
Lars von Trier's 'Melancholia' is intimidating and authentic. We can very well relate to the fear depicted in the movie, given the reason behind it. Justine (Kirsten Dunst) wears a fake smile on the happiest day of her life – her wedding day. But deep down, she senses impending death as Melancholia, a giant blue planet, is hurtling towards the Earth and heading for a collision. It is a film that best represents what a severely depressed person has to go through. 'Melancholia' is often regarded as Lars von Trier's finest film and one of the best films of the decade.
Read More: Best Movies About Magic And Magicians
1. Memento (2000)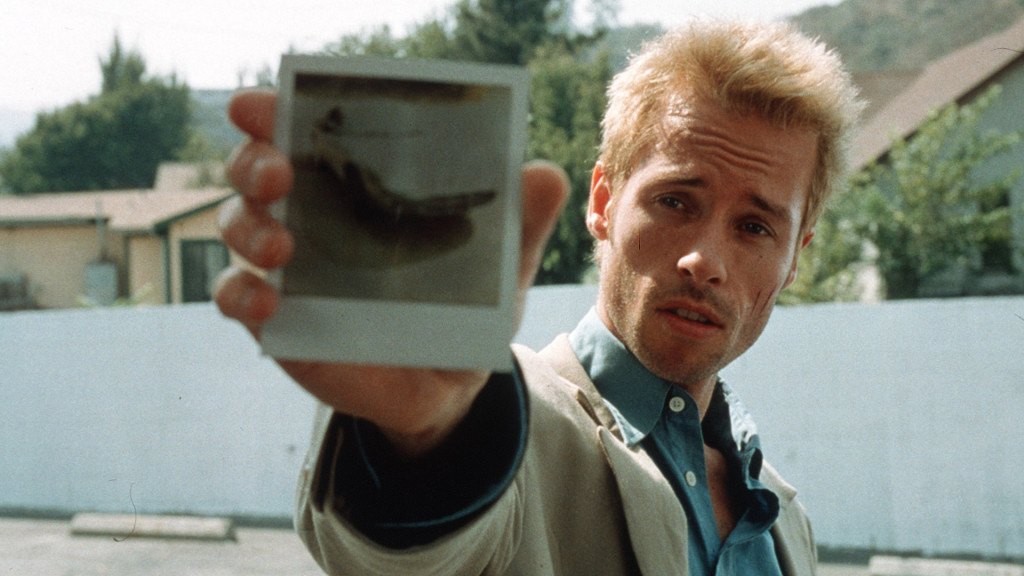 'Memento' still remains Christopher Nolan's greatest work. This is a film that needs multiple viewing owing to its unique and non-linear screenplay. Leonard Shelby is an insurance investigator who witnesses the unfortunate incident of a man raping and killing his wife. Leonard learns that he suffers from 'Short-term memory loss', a condition unlike amnesia that holds him back from revisiting recently formed temporary memories. Devastated, he searches for the killer and the sole purpose in his life now is vengeance.
What impressed me the most about 'Memento' was its storytelling style. Though it may seem complicated, the structure is actually quite simple. The black-and-white sequence goes chronologically backwards and the color sequence goes chronologically forward, and both the sequences meet at the end. Even the ending isn't exactly ambiguous. Nolan kind of makes it clear towards the end that Leonard was making up the whole Sammy Jankis story-line. It's still a brilliant ending that leaves you in shock. We all sometimes wished we'd never know the truth and we'd go to any lengths to assure ourselves that things are fine and under control. It's that hope that keeps Leonard going and to make sure he never gets to face the truth, he creates a world around him that is full of lies and twisted perceptions. Nolan may have made more ambitious films after this one, but 'Memento' was the film in which we got to see his fully realized vision as a filmmaker. It's smooth, innovative and deftly crafted.
Read More: Best Murder Mysteries of All Time