No other celebrity couple in Hollywood is haunted by tabloids like Mila Kunis and Ashton Kutcher. They have been followed by the public eye and cameras ever since the couple started dating from their 'That 70s Show' days together. Kunis and Kutcher's characters were romantically linked on the hit show, and together they became a visual treat for the media.
Kunis' family moved from Ukraine when she was just 7 years old, to evade religious execution. With only 250 dollars as the family savings, they started their American dream. It was the TV Series, 'That '70s Show', which changed her life. Kunis became a household name with her breakout role as Jackie Burkhart at the age of 14. With comedies like 'Ted' and 'Friends With Benefits,' and dramas like 'Black Swan', she blew away the clichés and conventions of Hollywood towards ideal femininity.
Now the mother of 2, she is all set to make a sparkling comeback to the big screen. At this point, the question that might be circling your mind is what is the next Mila Kunis movie or tv show? Well, the good news is that we have a clear answer to that question. Here's the list of upcoming films and shows of Mila Kunis scheduled to release in the near future. We can only hope that the new Mila Kunis performances would be as good as some of her recent ones.
5. Four Good Days (2020)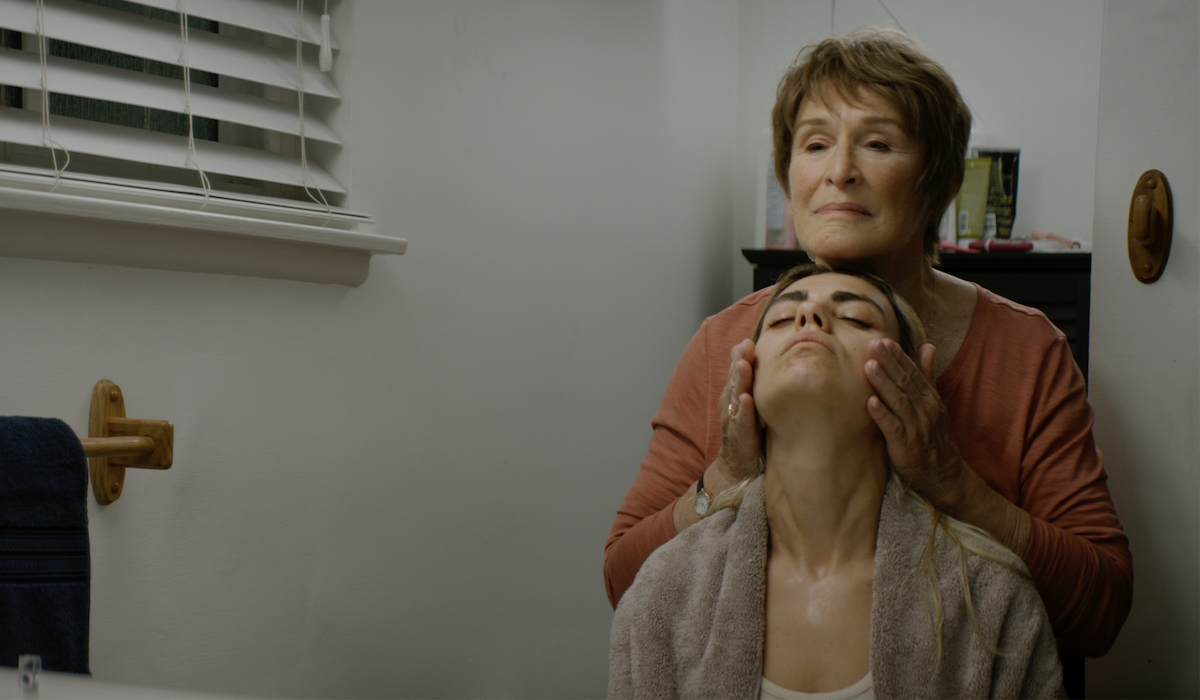 Addiction is dangerous, and although there have been films glorifying drug-addled days, like 'Fear and Loathing in Las Vegas', the bottom line is that drugs can really mess people up. While going through withdrawal at a rehab, drug addicts face some of the toughest moments of their lives. It is a testament of sheer human will and courage when addicts give up their older lives and turn over fresh leaves. 'Four Good Days' focuses on such a story, and the title seems to suggest the period of being clean, and dealing with a life without drugs.
We see an estranged mother and daughter, who try to work out their issues, while the daughter goes through four crucial days of recovering from substance abuse. The movie is helmed by Rodrigo García, who has also written the story along with Eli Saslow.
The premise of the drama seems to be intense, which is why it will be great seeing someone as talented as Mila Kunis playing a part. Glenn Close is also attached to the project, so there is no dearth of skills, and the actresses will surely come together to heighten the drama and its impact. 'Four Good Days' is slated to release on January 25, 2020.
4. Breaking News in Yuba County (2020)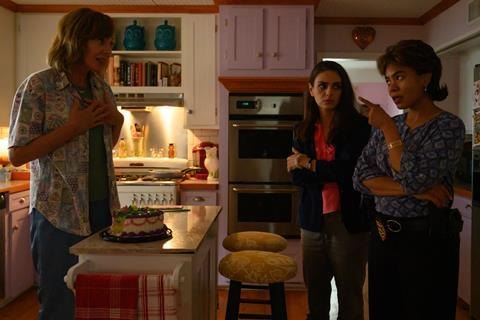 Most of the murders that take place in households are statistically proven to have been committed by the spouse. While there is a lot of love in a marriage, there is also resentment, and sometimes the anger is just too much to reign in. 'Breaking News in Yuba County' tells a crime thriller that breaks down the psyche of a married woman, as we follow her after her husband's apparent disappearance.
The premise follows a married lady, who discovers her husband having an affair with another woman. She catches the man red-handed, in bed. However, there is technically no crime here, except for after the death, which happens due to a heart attack. Once the surprise of being caught leads to the husband's death, she decides to bury his body in secret. Soon enough she garners sympathy as the woman whose husband fled.
However, the disappearing act pulls some inquisitive eyes, including a reporter, and the cops. Mila Kunis is slated to play the role of Nancy in the movie. Think of the premise as a reversal of 'Gone Girl', where the husband believes his wife has died, but she is actually alive. Here the wife knows that the husband is dead, but must keep up appearances that he has disappeared.
3. Family Guy (1999-)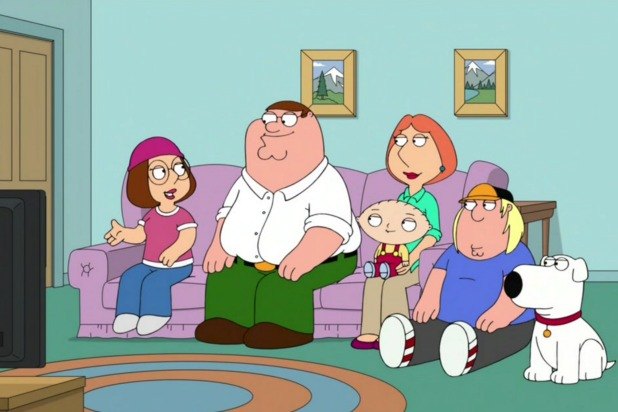 Since 1999, The Griffins of 'Family Guy' have become our family members and the second most recognizable animated American family. The show is expected to get yet another season in the coming year. 'Family Guy' has Meg Griffin, the 18-year-old daughter of the family who considers herself a social outcast. Mila Kunis lends her voice to the role.
The other family members include dad Peter Griffin, voiced by Seth MacFarlane, his piano teacher wife Lois, voiced by Alex Borstein, weird 13-year-old Chris, voiced by Seth Green, baby Stewie, voiced by MacFarlane, and Brian, the dog, voiced by MacFarlane will reprise their respective roles. 'Family Guy' has earned the status of a cultural phenomenon over the times through acidic euphemisms of the American way of life. The Rhode Island inhabitants have been evolved as a parable of modern society with all its blemishes. We cannot wait to see what the upcoming season has in store.
2. Made in LA (TV Series)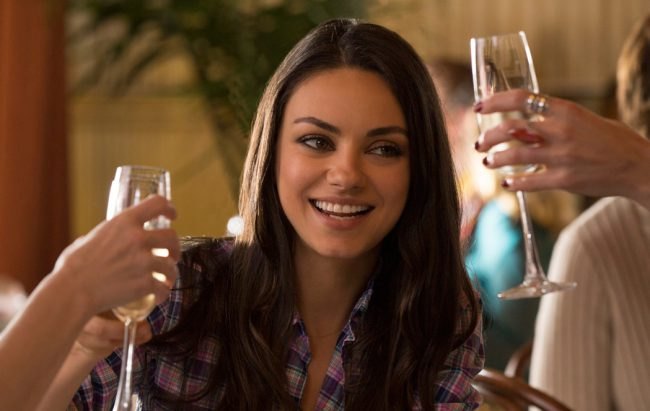 Mila Kunis' Orchard Farms Productions joins hands with the Josh Schwartz and Stephanie Savage production house Fake Empire to produce a fashion-centered project. According to reports, 'Made In LA,' a half-hour comedy, will be based on 'The Glitter Plan,' the memoir written by Juicy Couture founders Pamela Skaist-Levy and Gela Nash-Taylor.
'Made in LA' explores the fashion duo's amazing journey to becoming a global clothing brand from a modest start of 200 dollars in hand. Sascha Rothchild writes the adaptation. The legend of Skaist-Levy and Nash-Taylor tells their meeting as two employees of a boutique in LA, how they set a shop in a one-bedroom Hollywood apartment with an initial investment of 200 dollars and then sold the company for a whopping a 50 million dollars.
Read More: Upcoming Julianne Moore Movies
1. Hunted (TV Series)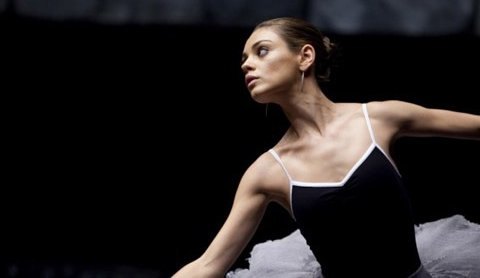 Mila Kunis' Orchard Farm Productions has signed up to co-produce the drama series 'Hunted' for ABC. The project, which bears an 'in development' tag, is created and written by Hugh Sterbakov. The plot follows a young mother on the run after her husband is killed under suspicious circumstances.
Following the murder of her husband, she has to hide from the police and prove her innocence in the murder incident. Ed Bernero and Hugh Sterbakov executive-produce the drama along with Kunis. Renowned drama veteran Ed Bernero has been hired to direct the pilot episode.
Read More: Upcoming Amanda Seyfried Movies
ALREADY RELEASED
Wonder Park (2019)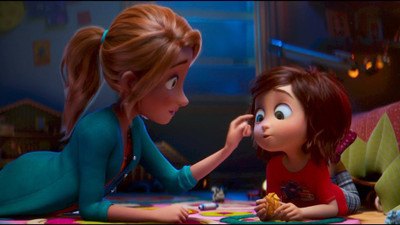 Nickelodeon Movies' animated movie 'Wonder Park' tells the magical story of an amazing amusement park where the ambitious design of a wildly creative girl named June comes true. Mila Kunis lends her voice to the character Greta in the movie. However, when the engineering designs of the super-talented 8-year-old are threatened by an enemy, she makes allegiances with a group of special friends.
Besides Mila Kunis, 'Wonder Park' features a star-studded voice cast that includes, Jennifer Garner, Matthew Broderick, Norbert Leo Butz, John Oliver, Kenan Thompson, Ken Jeong, Ken Hudson Campbell, and Brianna Denski. 'Wonder Park' is written and produced by André Nemec and Josh Appelbaum based on a story by Robert Gordon. The movie, which celebrates teamwork and imagination, hit theatres on 15th March 2019.
Read More: Upcoming Drew Barrymore Movies