Natalie Portman, born Neta-Lee Hershlag, is one of the biggest stars in Hollywood today and is a prominent personality to watch out for in the Oscars. But she is not just a movie star; she's a Harvard educated psychologist as well. Portman once famously said, "I don't care if [college] ruins my career. I'd rather be smart than a movie star."
That being said, it seems as though she has managed to get the best of both worlds. She has been academically published twice, and has a B.A. from Harvard, all the while breaking into the film industry at a very young age when she appeared in 'Leon: The Professional'. However, the role that made her more famous was Padmé Amidala in 'Star Wars: Episode I- The Phantom Menace'. In fact, while studying at Harvard, she continued to appear in the 'Star Wars' movies. Some of her other notable performances have been in 'Anywhere But Here' and 'Closer'.
Natalie Portman gained even more public attention when she appeared in 'V For Vendetta' and more famously, 'Black Swan', for which she won an Academy Award. She also has films like 'No Strings Attached' and 'Jackie' to her name, and prominently plays the part of Jane Foster in the MCU. As if her commitments to cinema were not enough, Portman is also vocal about American and Israeli politics, since she has dual citizenship, and is also concerned about animal rights and environmental issues. At this point, you must be wondering what is the next Natalie Portman movie or TV show? Well, here's the list of all the latest Natalie Portman films and TV shows scheduled to release in 2019 and 2020.
5. Lucy in the Sky (2019)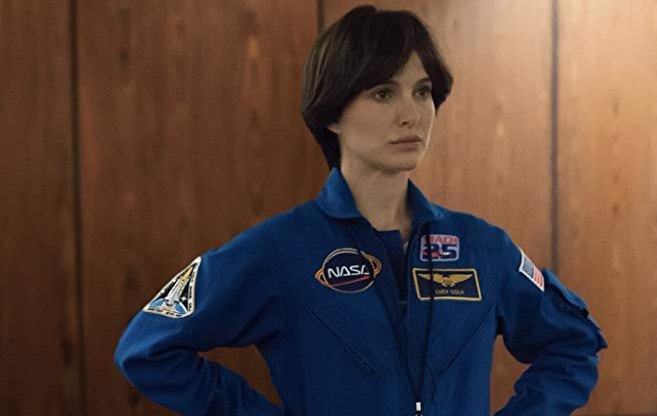 Noah Hawley is all set for his feature film directorial debut with 'Lucy in the Sky', which was earlier titled 'Pale Blue Dot'. Natalie Portman stars as the protagonist Lucy Cola. The plot revolves around the titular Lucy who returns from a space mission, where she has a near-transcendental experience. Back on earth, Lucy begins to lose touch with reality, even as she begins an affair with a fellow astronaut who was with her on the mission.
The story is loosely based on true events that happened to astronaut Lisa Nowak. She was involved in criminal activities, including the kidnapping of another astronaut who was having an affair with William Oefelein, another fellow astronaut that Lisa was involved with. 'Lucy in the Sky' is slated to release on October 4, 2019, making it a contender for the upcoming awards season.
4. Dolphin Reef (2019)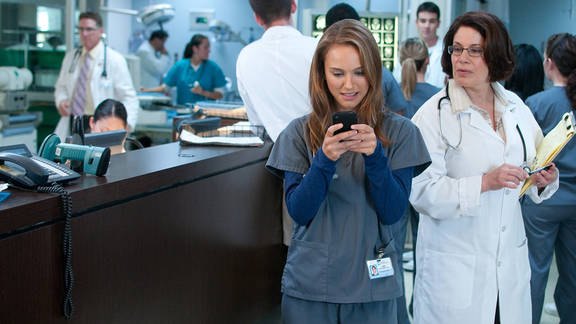 'Dolphin Reef' was formerly known as 'Dolphins' and it is not hard to guess what creature this American nature documentary focuses on. Natalie Portman is the narrator and the documentary is being released under the Disneynature label. It is scheduled to be released on November 12, 2019, on Disney+, making it the first Disneynature label to be exclusively released on the streaming platform in the US.
Disneynature's documentary is definitely going to be engaging as it deals with one of the planet's most interesting species – dolphins. There will be moments of fun and frolic as the documentary also drives home the importance of preserving coral reefs, which many dolphins call home. Given Portman's engagement with animal rights and environmental issues, it is not hard to understand why she is a part of this project.
3. What If…? (2021)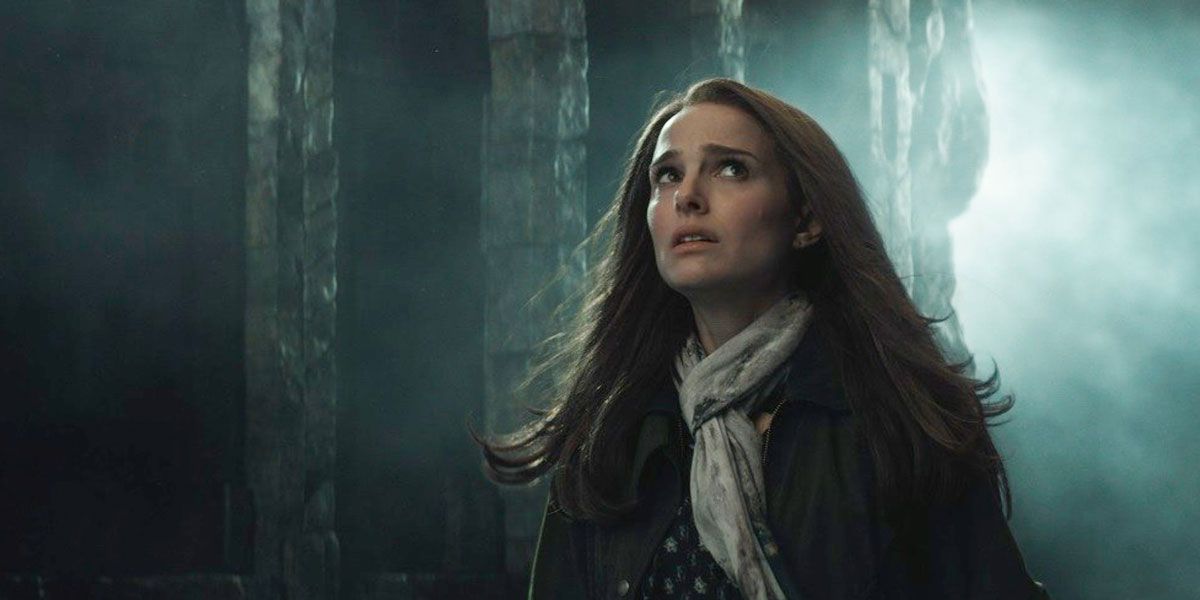 'What If…?' is an upcoming series that will be available on Disney+, and it deals with some of the most pivotal moments in the Marvel universe. It explores these crucial moments and the objective will be to turn them on their head. This will be Marvel's best chance at getting as weird as they want to, on television, without fear of ruining the larger plot-lines of the movies.
Notably, it is based on the 'What If' comics. These comics exist outside the larger Marvel universe and are one-shot stories. Some of the plots explored go along the lines of what would have happened if Loki had found Thor's hammer instead. All the favorite faces from the MCU are going to be appearing in the show, and Natalie Portman will reprise her role as Jane Foster. But since it is an animated show, she'll mostly be lending her voice to the character.
Read More: Upcoming Mila Kunis Movies
2. Thor: Love and Thunder (2021)
'Thor: Love and Thunder' is the upcoming fourth movie of the Thor saga and is a sequel to 'Thor: Ragnarok'. Taika Waititi is helming the project once more. Although Marvel is notorious for keeping the details of their upcoming projects under wraps, we do happen to know that Waititi has finished working on the script and filming is expected to begin early in 2020. As for the story, we know that Chris Hemsworth and Tessa Thompson are reprising their roles as Thor and Valkyrie. However, Natalie Portman's Jane Foster has a bigger role to play this time. With Valkyrie looking for someone else to rule alongside her, after the events of 'Avengers: Endgame', it seems that Jane Foster is going to step up to be the next Thor. If this sounds surprising, you should check out the comic books where Jane Foster wields the mighty Mjolnir as well. 'Thor: Love and Thunder' is slated to release on November 5, 2021.
Read More: Upcoming Tilda Swinton Movies
1. We Are All Completely Beside Ourselves (TBA)
'We Are All Completely Beside Ourselves' is an upcoming miniseries that is slated to air on HBO. It appears that the success of 'The Night Of' has given the network the right boost to try out more miniseries. It is based on Karen Joy Fowler's novel of the same name. 'We Are All Completely Beside Ourselves', the series, is the brainchild of Marta Kauffman, who is best known for having created 'Friends' and 'Grace & Frankie'.
Natalie Portman is not just starring in the series but executive producing it as well, along with Kauffman. The plot revolves around Rosemary Cooke, a college student. Her twin sister, who is actually a chimpanzee, disappeared when she was five years old, and soon after, her older brother also went missing. It promises to be a dramatic mystery upon release, which will be benefited by the skill set Natalie Portman brings to the table.
Read More: Upcoming Cate Blanchett Movies