Directed and written by Christopher Nolan, "Memento" chronicles the journey of Leonard, a man who can no longer build new memories, as he attempts to find the murderer of his wife. Because of this short-term memory loss that happens constantly, he must find creative ways to remember what he discovers about the murder. Although "Memento" is a complex movie because of its story, the script is extremely good at helping the viewer to keep up with the story. Additionally, the acting and directing are so good they make this an unforgettable trip. Here is the list of fourteen mind-bending films similar to Memento that are our recommendations. You can also watch several of these movies like Memento on Netflix, Hulu or Amazon Prime.
14. Eternal Sunshine of the Spotless Mind (2004)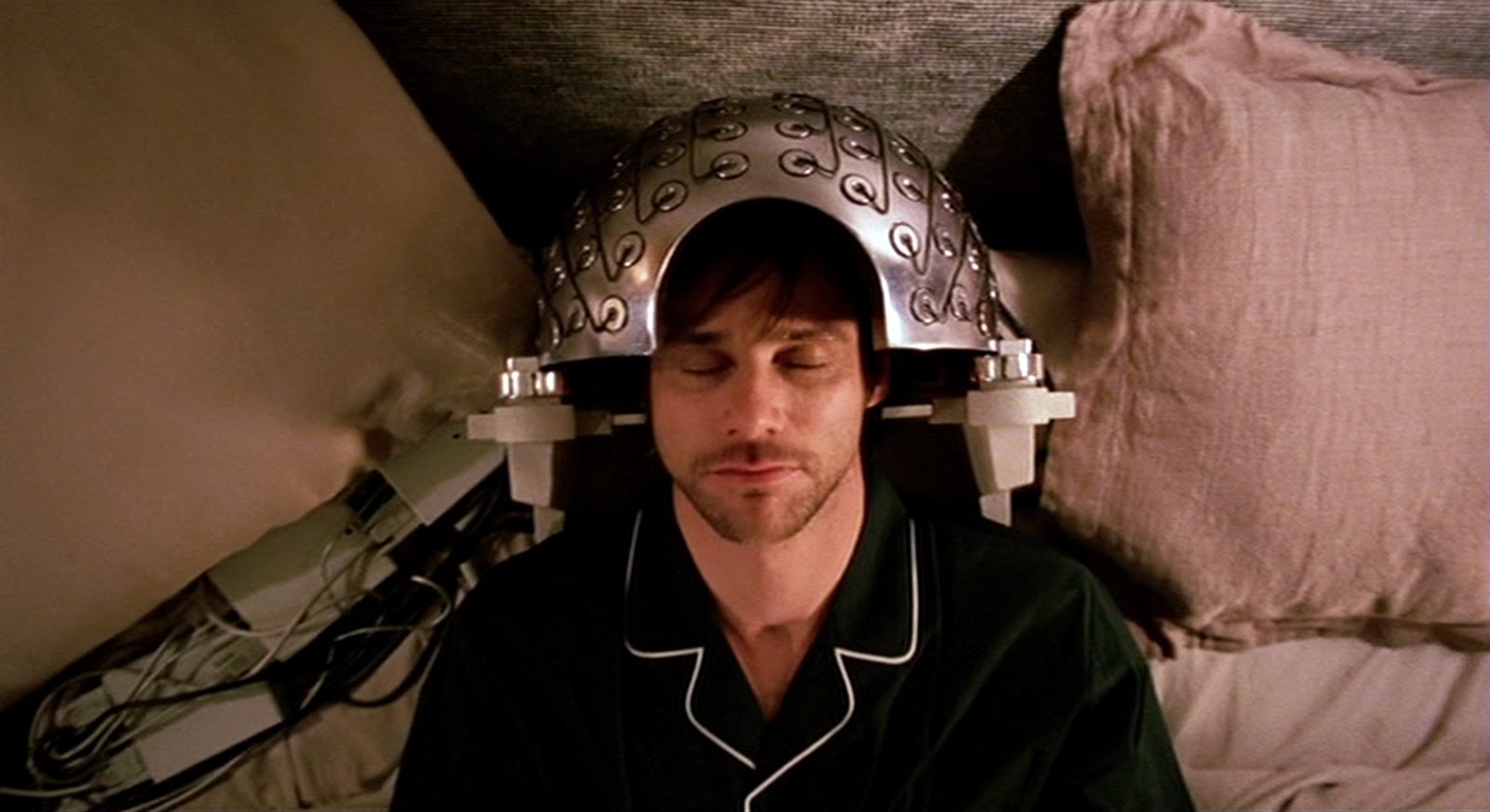 Joel Barish (Jim Carrey) is heartbroken because his ex-girlfriend Clementine (Kate Winslet) underwent a procedure to erase him from her memory. He decides to do the same but, as he watches his memories of her fade away, he realizes that he still loves her. Can he reverse his decision?
"Memento" plays with memory such as "Eternal Sunshine". By doing that, it shows how complex love is (how much it hurts when it is gone, how wonderful it is when it is happening). It explores the mind with smart intensity, making you reconsider your opinions about life, love, and memory. Although it is delicate, it is also brutal. Moreover, Jim Carrey has one of the best performances of his career, showing that he is an incredible actor in both drama and comedy.
Read More: Movies Like V For Vendetta
13. Mr. Nobody (2009)
A boy, Nemo, stands on a station platform as a train is about to leave. Should he go with his mother or stay with his father? Infinite possibilities arise from this important decision. In "Mr. Nobody", we see all of these possibilities and how the life of the little boy changes from the decision. Although it can be a little confusing at times, "Mr. Nobody" is an interesting, experimental, mind-bending film. It has an amazing cast, especially Jared Leto who is particularly fascinating playing the adult and old version of Nemo. With an incredible love story, its originality will absolutely conquer your heart.
Read More: Movies Like Braveheart
12. Zodiac (2007)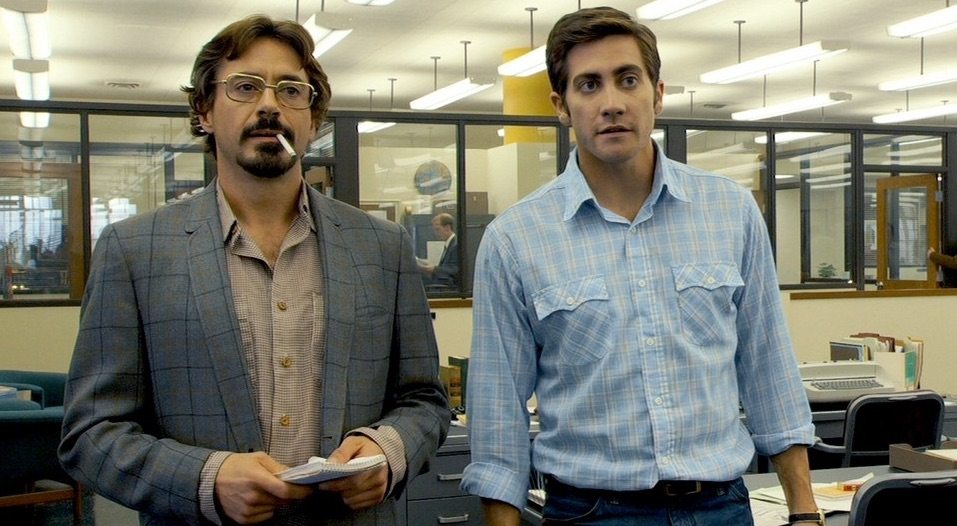 A serial killer in the San Francisco Bay Area taunts police with his letters and cryptic messages. In the late 1960s/early 1970s, a San Francisco cartoonist becomes an amateur detective obsessed with tracking down this Zodiac Killer. Based on Robert Graysmith's novel, it focuses on the lives of the detectives and newspaper people surrounding the serial killer. Directed by David Fincher, "Zodiac" is a chilling movie with a lot of twists and suspense. If you are a fan of "Memento" you will love this dark and thrilling movie.
Read More: Movies Like The Princess Bride
11. Gone Girl (2014)
Gone Girl" was one of the most impressive movies of 2014 because of its thrilling plot and brilliant performances. The film was nominated for several prestigious awards like the Golden Globes, Academy Awards, BAFTA Awards and Screen Actors Guild Awards. "Gone Girl" follows Nick Dunne when he reports that his wife, Amy, has gone missing. Under pressure from the police and a growing media frenzy, Nick's portrait of a blissful and happy marriage begins to crumble. Soon his lies, deceits and strange behavior have everyone asking the same dark question: Did Nick Dunne kill his wife? If you love thrilling movies that play with you, you'll love this one.
Read More: Movies Like Gone Girl
10. Donnie Darko (2001)
Donnie Darko (Jake Gyllenhaal) doesn't get along too well with his family, his teachers and his classmates. He has a friend named Frank – a large bunny which only he can see. When an engine falls off a plane and destroys his bedroom, Donnie is not there. Both the event and Donnie's escape, seem to have been caused by supernatural events.
"Donnie Darko" it is not a film for everyone since it promotes hard thinking. After the film ends, it's almost impossible to keep yourself from thinking of all the possible ways to interpret everything. Moreover, it has an amazing soundtrack, a very interesting plot and brilliant performances by teenage actors.
Read More: Movies Like Moonlight
9. Oldboy (2003)
An average man is kidnapped and imprisoned in a shabby cell for fifteen years without explanation. Oh Dae-Su is then released, only to find out that he must find his captor in five days. "Oldboy" is one of the smartest action thrillers out there. Masterfully directed by Chan-wook Park and with Min-sik Choi playing the main character, this one will surprise you completely. The screenplay is brilliant; the characters are developed very well and are extremely complex, and the plot is not only ingenious, but the twists are mind blowing and memorable. Don't miss it.
Read More: Movies Like Eyes Wide Shut
8. Se7en (1995)
This movie is about the desperate hunt of two homicide detectives for a serial killer who justifies his crimes as absolution for the world's ignorance of the Seven Deadly Sins. "Se7en" takes us through the journey of the detectives and murderer through a series of incredible twists.
Brad Pitt and Morgan Freeman successfully prove why they deserve to be so famous and some of the biggest Hollywood stars. Furthermore, David Fincher's timeless directing captures a gothic, suspenseful and disturbing reality that will leave you shocked and begging for more. "Se7en" is a dark tale of murder and crime that you should not miss.
Read More: Movies Like Train to Busan
7. Prisoners (2013)
Directed by Denis Villeneuve, "Prisoners" follows the quest of a desperate father that takes matters into his own hands after his daughter and her friend go missing. Hugh Jackman and Jake Gyllenhaal have breathtaking performances as the desperate father and detective, respectively. The film would not be the same without them. Villeneuve's masterful directing skills and the suspenseful and well-written story by Guzikowski create a fantastic movie that will surprise everyone that watches it.
Read More: Movies Like Spirited Away
6. Primer (2004)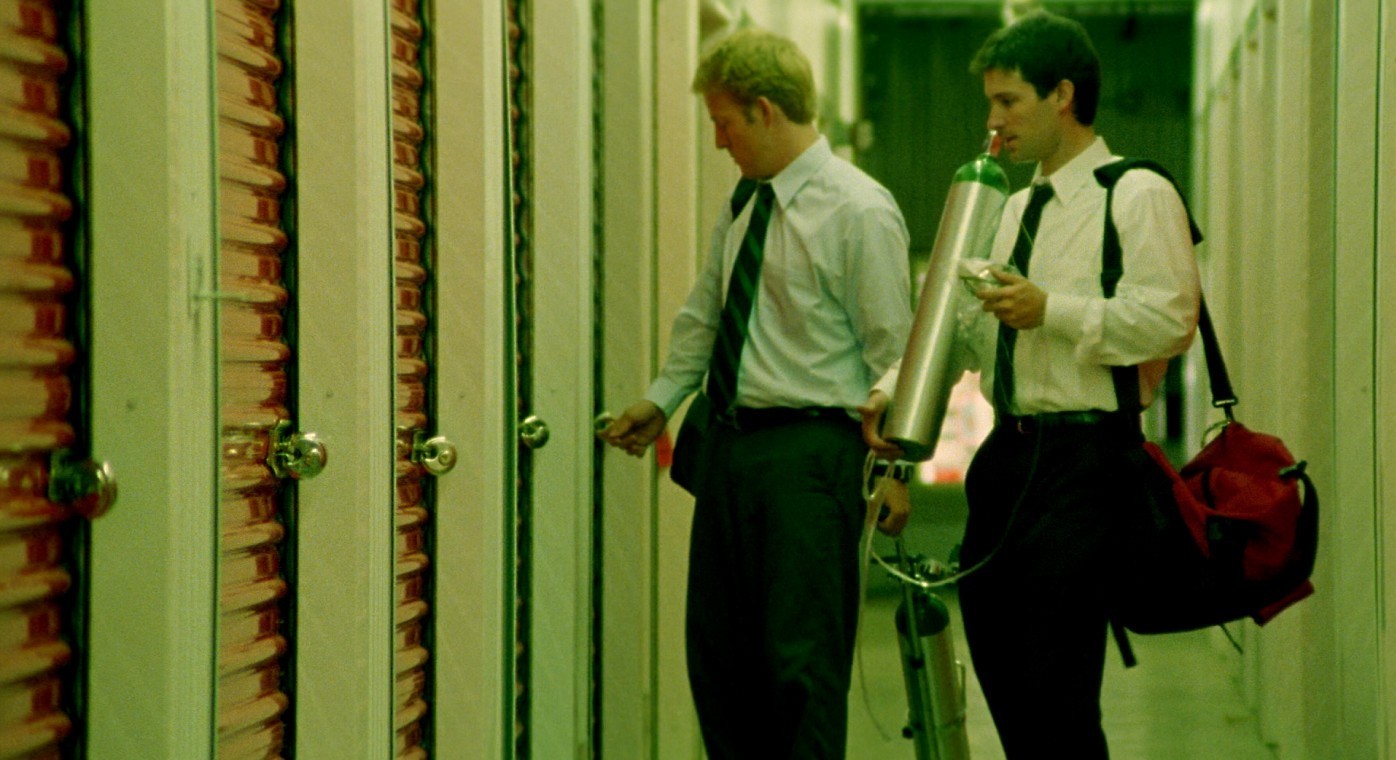 If you love mid-bending movies and have not watched "Primer", stop everything you are doing and go watch it! This independent drama chronicles the story of a how a group of engineers accidentally created a time machine. However, as they start using it to change their lives, they realize this may have unforeseen consequences. "Primer" is one of those movies that you'll want re-watch it immediately after finishing it. Although it is confusing, it is an intoxicating and fascinating sci-fi. Besides a great storyline and good execution, the acting is also good.
Read More: Movies Like Inception
5. Fight Club (1999)
An insomniac man who is an ordinary worker of a huge company, an IKEA buyer and classic consumer of capitalism is very bored of his ordinary and routine life. Then he Tyler, who he admires a lot. After that his life changes, with his new friend, he creates a fight club that is going to evolve into something bigger, greater and more dangerous. "Fight Club" is the ultimate film if you want a phenomenal twist. With a brilliant mind like Fincher in the direction and talented actors like Edward Norton and Brad Pitt, there is no way you are not going to love this cult classic.
Read More: Movies Like Sherlock Holmes
4. Inception (2010)
In 2010, Christopher Nolan surprised everyone with his new film. With the help of Leonardo DiCaprio, Joseph Gordon-Levitt, Tom Hardy and many more talented actors, Nolan created a multi-layered masterpiece. The story is fresh and original: we follow a thief specialized in dream-sharing technology as he is giving the job to plant an idea into the mind of a CEO. While the plot may seem simple, "Inception" is extremely complex, delving into the subconscious mind. Furthermore, Nolan created a film that is at the same time heart-breaking and electrifying, where emotional depth and explosive action complement each other.
Read More: Movies Like Ex Machina
3. Predestination (2014)
"Predestination" is one of those movies that the less you know the better. Because it chronicles the life of a Temporal Agent sent on intricate time-travel journeys, this dark sci-fi film can be very complex. However, its clean direction, immaculate cinematography, and impressive special effects are created to amaze you and give a better understanding of the storyline. The Spierig Brothers deserve a lot of praise for creating such a creative and intricate film that still can be largely enjoyed.
Read More: Movies Like Groundhog Day
2. The Prestige (2006)
When an illusion goes terribly wrong, two 19th-century magicians, become enemies and begin a dangerous battle. Terrible consequences emerge from the acts of desperation both do with the aim to destroy the other man. "The Prestige" walks the line between mystery, fantasy, suspense, and drama. Because of that, the story feels like a dream and you never know what is going to happen next. Directed by Christopher Nolan, this film presents a superb direction and some powerful performances by an all-star cast. Hugh Jackman and Christian Bale suit their roles perfectly, making their performances unforgettable.
Read More: Movies Like Juno
1. Shutter Island (2010)
U.S. Marshall, Teddy, and his partner travel to a private island home to a mental facility known as Shutter Island. The reason for Teddy's arrival is to investigate the disappearance of a missing patient, Rachel. As Teddy and Chuck dive deeper into their investigation, they expose the dark secrets of Shutter Island. Directed by Martin Scorcese, "Shutter Island" is one of the most well-crafted psychological thrillers of Hollywood. This is one of those films that should be watched carefully and re-watched several times to understand all its complexity and brilliance. A powerful script, incredible performances (especially by Leonardo Dicaprio) and a breathtaking direction make "Shutter Island" a must watch.
Read More: Movies Like Shutter Island