Sir Arthur Conan Doyle's sociopath detective has won hearts through his exuberance, style, charm, and charisma over the many years of the character's portrayal on the big screen. Played and voiced by over 70 different actors in hundreds of films, series, plays, and radio shows, Sherlock Holmes has made a lasting impression with his intelligence upon the audience. Sherlock Holmes gave rise to a new genre comprising detective elements blended with thrill, suspense, and action.
As Hollywood grew, books related to similar concepts were adopted for films. These adaptations and inspirations from 'Sherlock Holmes' gave some chilling adventures to vouch for in the absence of the greatest detective himself. Here's the list of movies similar to Sherlock Holmes that are our recommendations and will certainly quench your thirst for detective movies. You can stream some of these movies like Sherlock Holmes on Netflix, Amazon Prime, or Hulu.
14. Murder On The Orient Express (2017)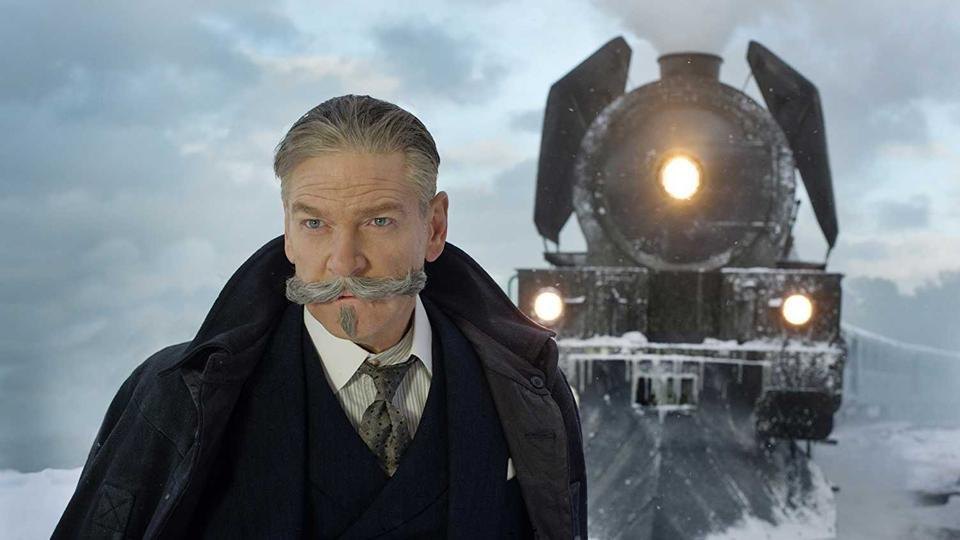 When the trailer of Kenneth Branagh-directed remake of 'Murder on the Orient Express' first debuted, the film created hype amongst fans, who had loved the 1974 original. With a shining ensemble consisting of Academy Awards nominees Michelle Pfeiffer, Johnny Depp, and Branagh himself, with Simon Kinberg and Ridley Scott in producers' seats, the film generated expectations from fans and critics alike. However, despite an all-star cast which also includes Daisy Ridley, Penelope Cruz, Josh Gad, Derek Jacobi, and Judi Dench, 'Murder on the Orient Express' lacked the thrill and efficacy in its direction and performances and failed to produce a result as good as the previous one.
What qualifies the film to make this list is the way Branagh has presented the story on-screen. The progress of the plotline, along with the production design, set locations, and the climax are the reasons that 'Murder on the Orient Express' went on to become a blockbuster hit, enough to spawn a sequel slated to be released in 2019. While the performances and Poirot's character depiction are not impressive, the film does persuade the viewer with its twisted story.
Read More: Movies Like Hacksaw Ridge
13. Tinker Tailor Soldier Spy (2011)
Another film starring an ensemble of stars, 'Tinker Tailor Soldier Spy' is the kind of espionage/detective/spy film without the thrills and shocks of murder investigations but is more of a silent, dark, and mysterious take on the genre. An impeccable depiction of John le Carre's novel of the same name, 'Tinker Tailor Soldier Spy' follows a group of British Intelligence officers who try to find a Soviet mole on their team. The film is known for its dense and complex plot and its way of uncovering the complexity impeccably. 'Tinker Tailor Soldier Spy' gives a sense of paranoia as director Alfredson very brilliantly connects the dots to solve the puzzle. The film stars Gary Oldman, Colin Firth, Mark Strong, Ciaran Hinds, Toby Jones, Tom Hardy, and Benedict Cumberbatch in lead roles, all of whom stand as the pillars of sublimity and exquisiteness in the British film industry.
Read More: Movies Like The Butterfly Effect
12. The Usual Suspects (1995)
Bryan Singer's directorial debut may not be a big-budget film, but it has all the aspects to surpass for a film full of suspense and a plotline exactly like a detective film, connecting one dot to another, only to break all hell loose in an amazing climax. And that's what a Sherlock-like film is about. 'The Usual Suspects' follows an investigative officer and small-time crook Roger 'Verbal' Kint discussing the events leading to a massacre at Port of Los Angeles. As Kint unfolds the story leading to the port, the officer tries to connect the dots to Keyser Soze, a mafia lord leading the world of organized crime.
The film stars a relatively lesser-known cast, including Gabriel Byrne, Kevin Pollak, Benicio del Toro, and Kevin Spacey. The film made the cast overnight stars as they were praised for their extra-ordinary performances, especially Spacey and del Toro. 'The Usual Suspects' became a major hit, unexpected to most of the critics, and went on to get two Academy Awards for Original Screenplay and Supporting Actor.
Read More: Movies Like The Usual Suspects
11. Primal Fear (1996)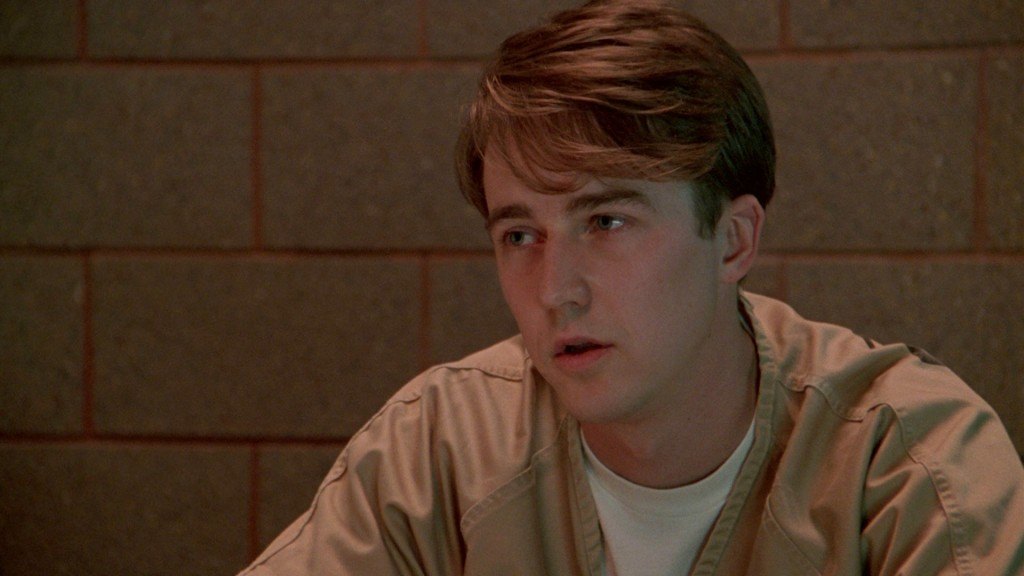 A story of 19-year-old altar boy Aaron (Edward Norton), charged with the murder of his Archbishop, 'Primal Fear' follows the investigation of the case by his lawyer Martin Vail (Richard Gere), who believes that Aaron is innocent and is being framed.
With the looks of the screenwriting, Gere's performance, and the plot, 'Primal Fear' is not on the list of best films of the 1990s decade, or any decade if compared. But Edward Norton's compelling debut, his scenes of character change, and his charismatic looks and expressions are what this film is to vouch for. While the story leaves a little to stupefy after the first half, the climax hits the roof with a mind-bending twist. 'Primal Fear' is a must-watch for Norton fans, as he was nominated for an Academy Award for Best Supporting Actor.
Read More: Movies Like Primal Fear
10. Dirty Harry (1971)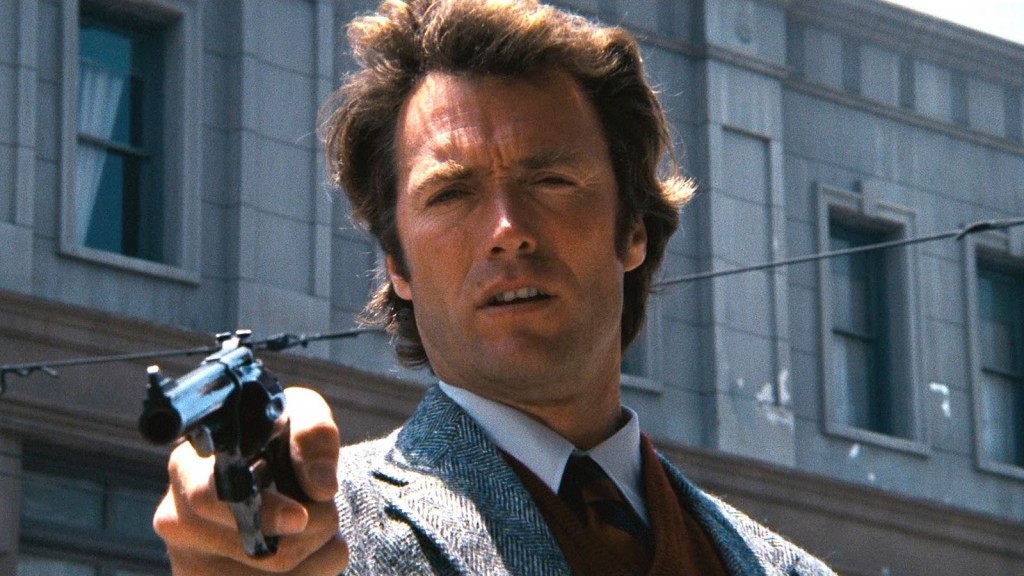 The first stint of a Hollywood director in the genre of detective-cop on the trail of a notorious psychopathic killer, 'Dirty Harry' was the first influence from the Zodiac killings in San Francisco. The film was released at the time when the Zodiac was active in many California counties, and the investigation of his killings was still going on. Director Don Siegel's 'Dirty Harry' used the popularity of the cases and turned it into an original script centered around a fictional case and cop figure. In the film, Inspector Harry Callahan is appointed to catch a notorious kidnapper who goes by the name Scorpio.
The film stars Clint Eastwood as Harry, whose performance, dialogue delivery, and personality of a loose-cannon cop alone make the film a hardcore entertainer. Despite the lack of perseverance in writing and other acting performances, Eastwood's popularity and fan-following made it a huge box-office success and led to four sequels, all of which turned out to be commercial hits.
Read More: Movies Like Malena
9. Brick (2005)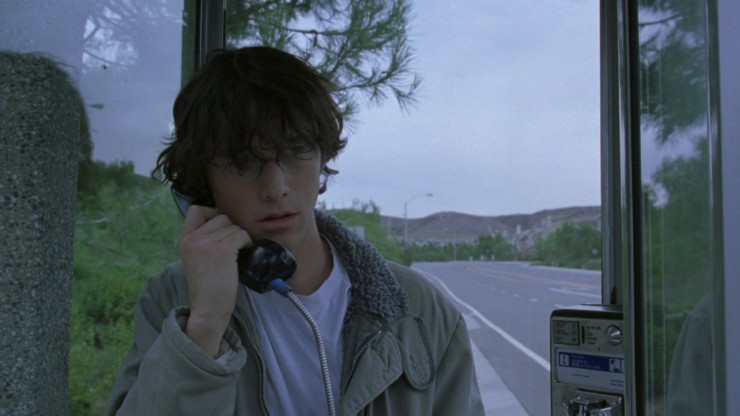 'Brick' is Joseph Gordon-Levitt's early taste of success in non-commercial cinema, and it is the films like this that have established him as a successful actor in the industry. Set and shot in a neo-noir format, this crime film follows Brendan Frye, a young student who takes upon himself to bring down the youth drug mafia in his town who has been circulating drugs among students and is responsible for Brendan's ex-girlfriend Emily's death.
A low-budget thriller, 'Brick's' cynosure is Joseph, whose dazzling portrayal of a lonely and self-ousted guy not only proves his talent but also reflects his competencies and charisma found in his current roles. Joseph shines in this film, where he profoundly utilizes his screen-time to lead the story towards a captivating climax. Director Rian Johnson lets the command loose in one or two sequences, but they are to be neglected due to Joseph's lead. A dark film without an optimistic touch, 'Brick' is a modern-day cult classic, which takes a realistic cut on the situation of drug-dealing in schools and colleges.
Read More: Movies Like Back to the Future
8. Unknown (2011)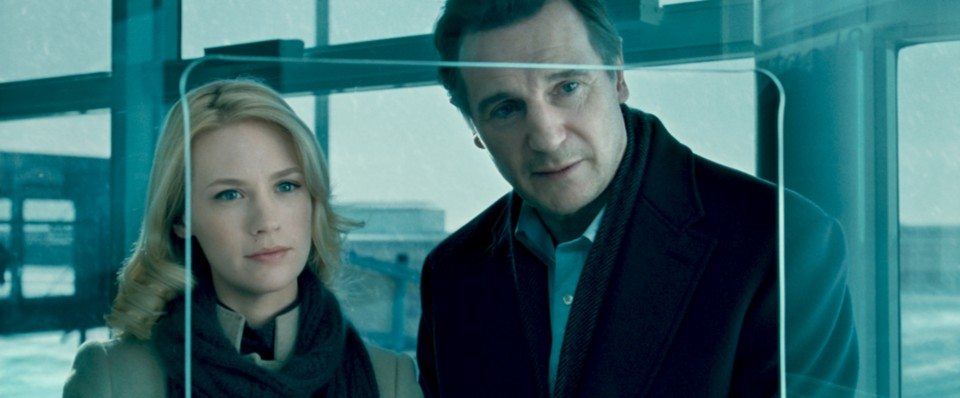 After Liam Neeson starred in the successful action-thriller 'Taken' (2008), he found new fame in Hollywood as an action star and completely redefined his image among his fans. In 2011, Neeson was brought on board for a new action-suspense thriller project headed by Spanish director Jaume Collet-Serra, who was then famous for directing 'Orphan' (2009). 'Unknown' follows Dr. Martin Harris, who after getting involved in a road crash, struggles to prove his identity to the public and recap the past day's events.
Also starring Diane Kruger and January Jones, 'Unknown' is an intriguing psychological-action film right from the beginning, which takes the audiences through the unfolding of a well-constructed plot towards a completely unexpected ending. Collet-Serra has very cleverly put the script on screen, avoiding unnecessary stretches and keeping the film well-paced. With Neeson's expert-style performance and his ability to hold the entire film on his own makes 'Unknown' an aesthetic watch. Though the film received a mixed response, it led Collet-Serra to collaborate with Neeson on multiple projects in the future.
Read More: Movies Like Apocalypse Now
7. Shutter Island (2010)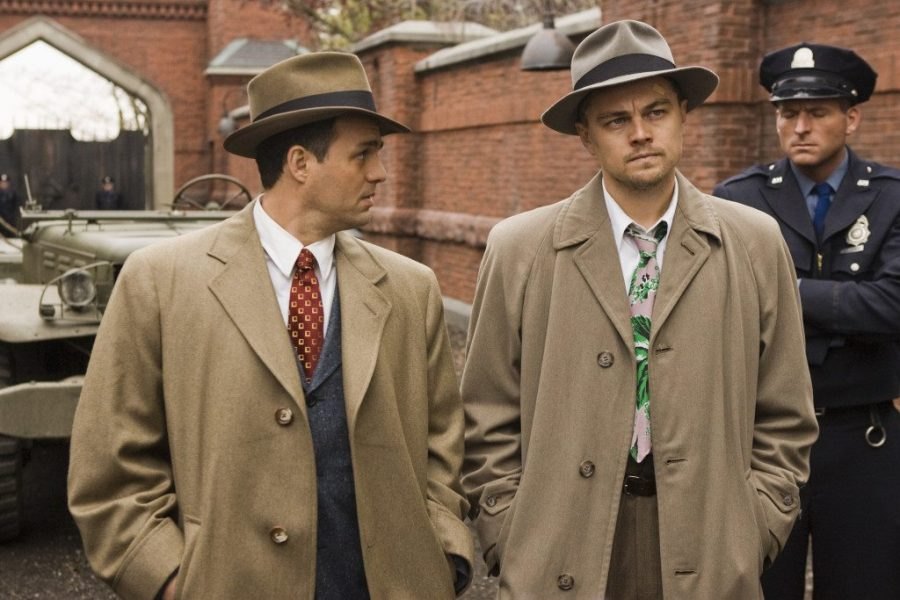 'Shutter Island' is a story of two federal marshals, Edward Daniels and Chuck Aule, who visits an offshore island where a mental asylum for criminally insane houses the most vicious murderers and rapists to solve a disappearance case of a patient named Rachel Solando. As Edward builds up his case, he tries to uncover the truth behind the activities at the facility while being haunted by his past. Based on Dennis Lehane's novel of the same name, 'Shutter Island' is the most twisted film directed by Martin Scorsese till date, which takes the levels of suspense, mystery, and thriller elements to new benchmarks in Hollywood. The film which is set in the 1950s, uses elements of detective thrillers combined with the traits of a delusional story-telling and psychological horror.
The star cast includes Scorsese's long-time collaborator Leonardo DiCaprio, Ben Kingsley, and Mark Ruffalo, along with a dynamic and unrestrained performance from Max von Sydow. May it not be nominated for big awards, 'Shutter Island' is a masterpiece for not just its suspense and thrill, but for the cleverly induced plot elements in between the scenes, which can only be identified by multiple viewings and binge-watching it.
Read More: Movies Like Shutter Island
6. Angels and Demons (2009)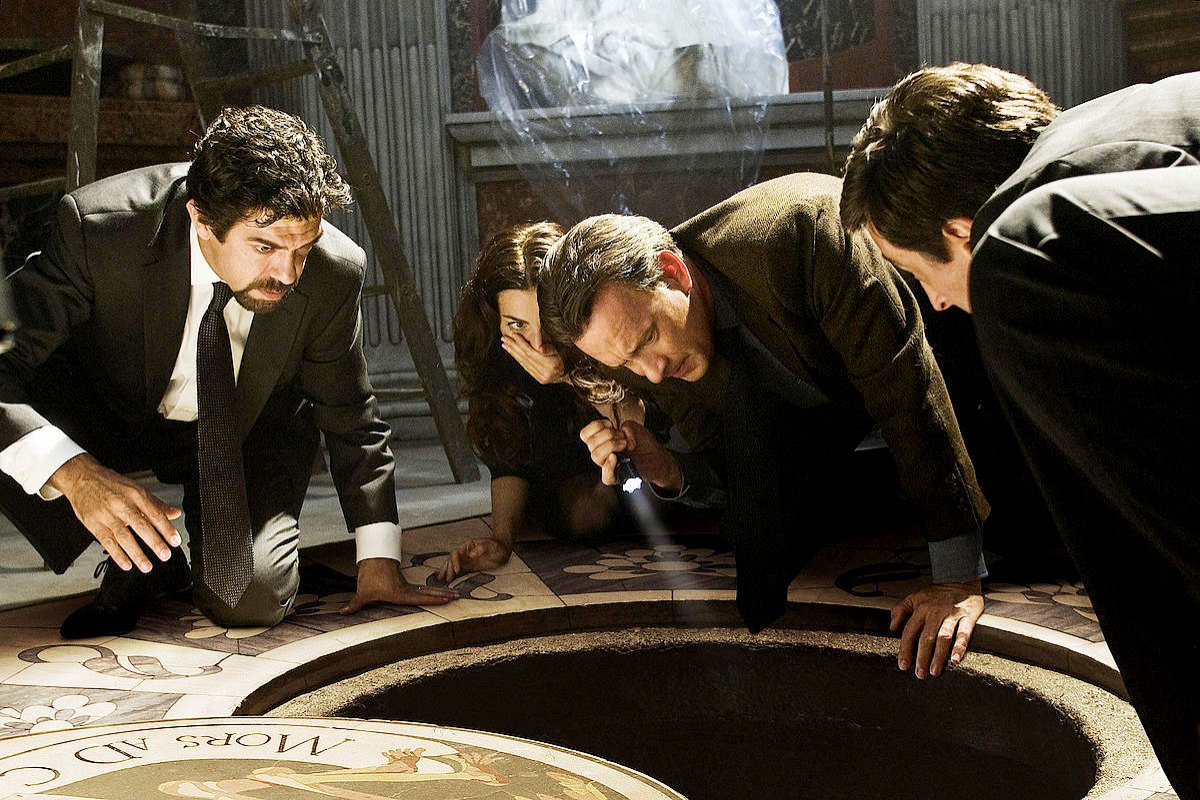 The second installment in Ron Howard's Robert Langdon film adaptations of Dan Brown's novels, 'Angels & Demons' follows Professor Langdon (Tom Hanks) amidst a theft at Large Hadron Collider facility in Geneva, leading up to a broader conspiracy in the Vatican. In the film, Langdon tries to stop an impending nuclear attack on the city, which may cause a catastrophic war between religion and science.
Ron Howard's attempts to recreate the essence of 'The Da Vinci Code' (2006) surpass his previous effort and give an amazing and mind-bending suspense-thriller to the audience. Dealing with a sensitive topic of Catholic beliefs coinciding with the scientific evolution, Howard, through his experienced directorial vision, is able to put Brown's words from the book in a profound and beautiful with some fine changes to accommodate the perceptions of the modern-day moviegoers. As the film is about to have a heroic end, a bomb drops on the audience in the final scene, which is easily capable of taking them into shock. One of the best sequels to date, Angels & Demons is a great escape from traditional detective-style films.
Read More: Movies Like Memories of Murder
5. Gone Baby Gone (2007)
A story following two private investigators trying to solve a kidnapping of a young girl from Boston, 'Gone Baby Gone' is a modern-day neo-noir drama comprising of elements of detective mysteries and suspense thrillers. The one who has already watched 'Gone Baby Gone' would most likely agree that it is a film that is gonna be included in the lists of cult classics fifty years of now, just as films like '12 Angry Men' (1957) has made their way into the hearts of all generations.
'Gone Baby Gone' is a cinematic treat from Ben Affleck in his directorial debut starring his brother Casey Affleck and Michelle Monaghan. At the time when Ben was going through his biggest career crisis, he returned to the mainstream in the director's chair and gave the audience a taste of his versatility. His experience, ability to learn and grasp, and his unique and unmatched vision reflect his work on the film and makes it intriguing, compelling, and aesthetic. Despite moderate performances, Ben's direction and screenwriting make the film mesmerizing and laudable. With a 94% critic rating on review aggregator Rotten Tomatoes, 'Gone Baby Gone' remains one of the most enticing detective thrillers of the new millennia.
Read More: Movies Like Bicycle Thieves
4. The Maltese Falcon (1941)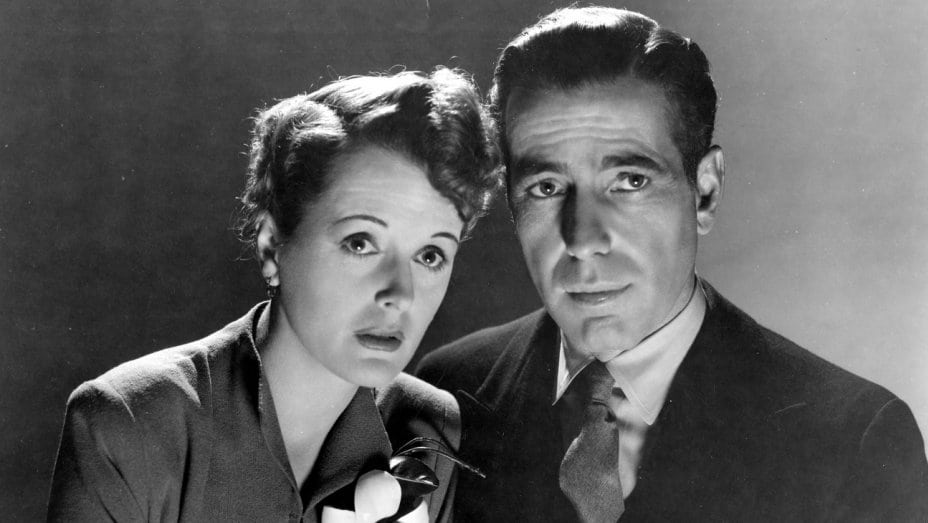 A classic entry in the list, 'The Maltese Falcon' is a 40s style detective and noir crime film. 'The Maltese Falcon' is a stylized film focusing on a detective trying to solve a spree of killings that started with the death of his partner, a quest for a stolen relic, and dealing with a femme fatale. 'The Maltese Falcon' was released in 1941, a time when the genre of detective films was widely dominated by the Sherlock Holmes series of the 1930s and 40s starring Basil Rathbone. However, despite being in competition with the greatest detective of all time, the film managed to get all the hype and attention, primarily due to its cinematography, a darker approach towards crime and detective thriller story, and an intriguing way of unfolding the story.
Starring Humphrey Bogart in the lead, the film was nominated for three Academy Awards, the fascinating being of that Sydney Greenstreet's nomination for Best Supporting Actor in his debut film itself. The film has gone to be listed in various lists of appreciations and has been kept for preservation by the National Library of Congress. 'The Maltese Falcon' currently remains one of the few films to be listed in film critic Roger Ebert's list of Best Films, as well as multiple lists from American Film Institute.
Read More: Movies Like Scarface
3. L.A. Confidential (1997)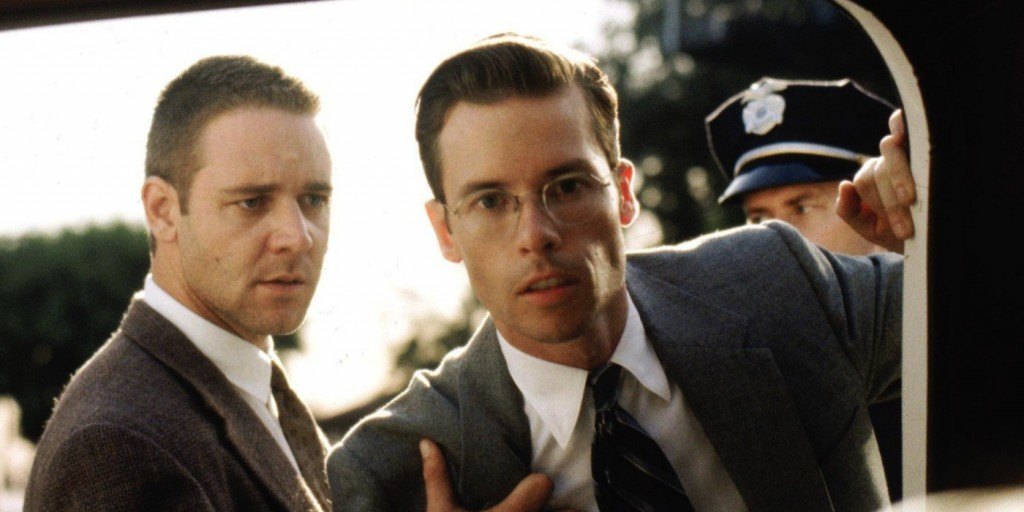 A story based on James Elroy's best-seller of the same name, 'L.A. Confidential' follows three cops assigned to a murder case. In a case that looks like an open and shut mugged robbery, two of them are convinced of the involvement of organized crime and political corruption around the case. As the three of them form an uneasy, non-cooperative, and unwanted alliance to solve the case, the audience is taken on a journey of complete amazement wherein they watch the most elegant ensemble embarking upon a bloody trail to fight crime and corruption.
The best part of the film; Kevin Spacey, Russell Crowe, and Guy Pearce are the three cops. I believe much is said, and these three names are enough to drag someone out of their business and make them watch this movie. At the time of release, while Spacey was already nominated for an Oscar, Pearce and Crowe were still unknown and were no established stars. The cast was a possible risk for director Curtis Hanson, but it worked out pretty well as 'L.A. Confidential' got nine Oscar nominations (though lost to 'Titanic' in seven of them), 99% rating on Rotten Tomatoes, and gave Hollywood a bunch of superstars.
Read More: Movies Like Divergent
2. Se7en (1995)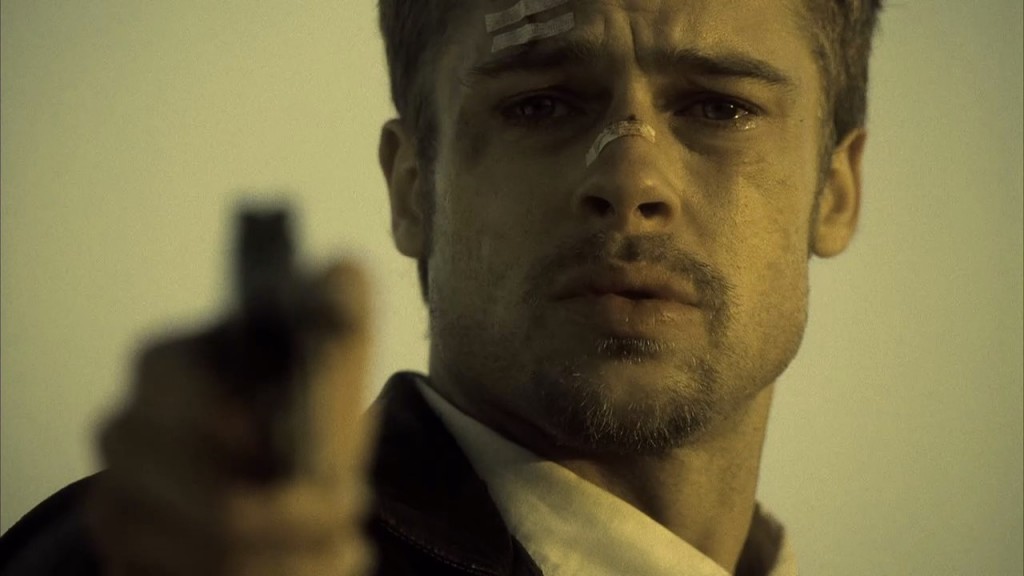 One of the finest films of 1995, 'Se7en' can be called as the revolution in the genre of detective-mystery thrillers in Hollywood. At the time when the audiences' perception regarding the detective films were limited to portraying detectives as intelligent assassins and always-triumphing figures, David Fincher brought people to experience a neo-noir, dark, and twisted on-screen representation of traditional detective thriller storytelling. Fincher's 'Se7en' which was released almost a decade before 'Zodiac' (2007), was his first experiment with such a screenplay, whereby a killer or criminal was cleverer, vicious, and a step ahead of the good guys, which is quite similar to Sherlock films. The choice of actors, the connecting of dots, and an unexpected and gritty climax turned his experiment into innovation in film-making.
As for the performances, Fincher blended Morgan Freeman's sophistication with Brad Pitt's humor and arrogance and brought life to Mills and Somerset. At the same time, he kept the killer's casting a secret along with optimal utilization of Paltrow's character in the climax. Filled with brutality and darkness, along with the scariest ending ever, 'Se7en' is a story yet to be outmatched in world cinema.
Read More: Movies Like Se7en
1. Zodiac (2007)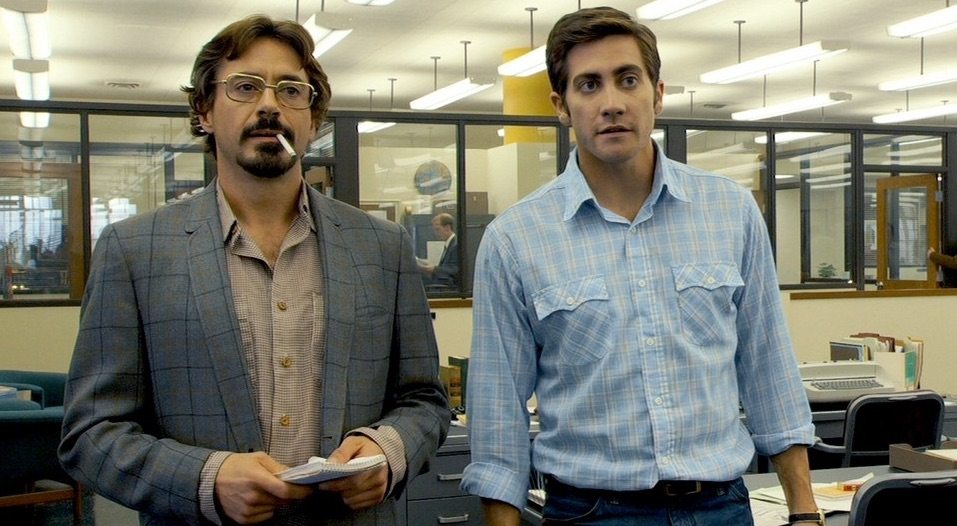 The dark, intriguing, and gritty thriller from David Fincher's twisted sense of scene capturing, 'Zodiac' is one of the finest mystery-thrillers produced in Hollywood in the past two decades. Following the true accounts of the 1970s San Francisco killings, 'Zodiac' follows cartoonist Robert Graysmith of San Francisco Chronicles and his obsession with finding the notorious Zodiac killer, who has been mocking law enforcement and threatening the public through his codes, letters, and encryptions to the newspaper. The film takes a turn on the killing investigations from three different perspectives, including Graysmith, his fellow reporter Paul Avery, and Detective in-charge Dave Toschi.
Besides Fincher's excellent direction, the film stars the ensemble comprising of Jake Gyllenhaal, Mark Ruffalo, and Robert Downey Jr., just a year before his all-time favorite role in 'Iron Man.' With the fantastic coordination of the three actors (especially Ruffalo), the authenticity of the plot, blended with Fincher's sheer patience for perfection and exuberance, 'Zodiac' is an aesthetic cinematic piece, which will boggle with your mind and intensify your every moment in its three-hour running time.
Read More: Movies Like Zodiac