We all grew up loving Sherlock Holmes, didn't we? There is something so charming about detectives. They are, of course, doing good to the society by going after the truth. But that is not the only reason we find them irresistible on-screen. It is because detectives themselves are quite mysterious and we often find them more intriguing than the cases they're investigating. In any case, here is the list of top investigating and detective movies of all time. On this list, you will find films that deal with crime investigation and murder investigations. You can stream some of these really good detective movies on Netflix, Hulu, or Amazon Prime.
20. Twin Peaks: Fire Walk with Me (1992)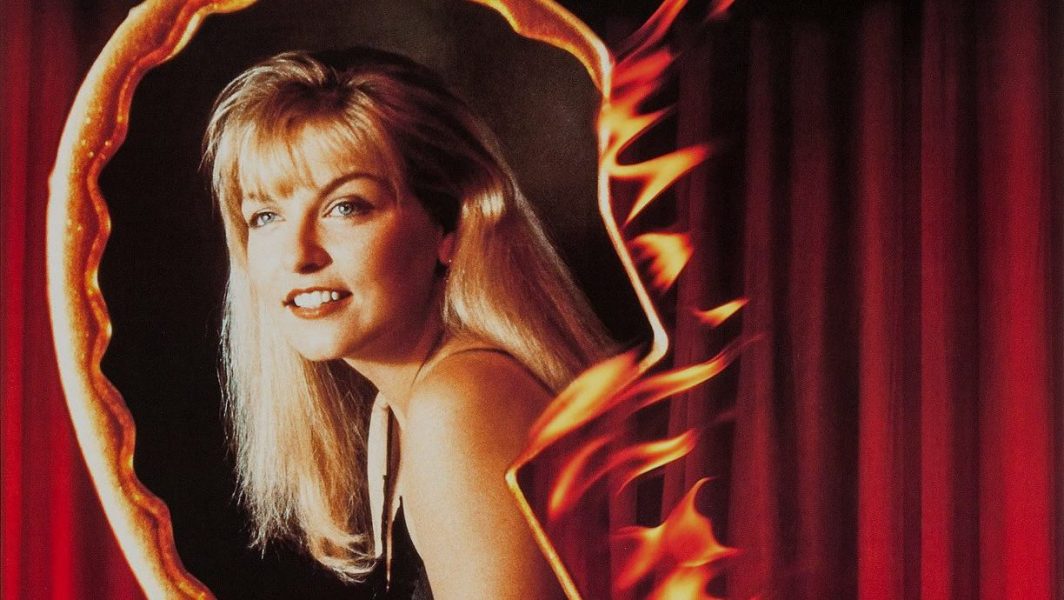 Fans and critics were waiting for this one from David Lynch with bated breath, especially since it was touted as a sequel (and prequel) to his iconic TV show, 'Twin Peaks', which had a cliff-hanger ending that confused audiences, who were hoping to find some answers. And Lynch, in true Lynchian fashion, not only refrained from answering any of the questions that arose from the show; he confused the audiences with more questions as he raised the stakes and made the mysterious world of 'Twin Peaks' darker and more disturbing. It created a huge furore at Cannes with incessant boos from the American press while the European critics hailed it as a masterpiece. With time, the dust has settled and contemporary film-writers have hailed it as a work of art, some even calling it Lynch's best work.
Read More: Greatest Short Films of All Time
19. Tinker Tailor Soldier Spy (2011)
Another film starring an ensemble of stars, 'Tinker Tailor Soldier Spy' is the kind of espionage/detective/spy film without the thrills and shocks of murder investigations but is more of a silent, dark and mysterious take on the genre. An impeccable adaptation of John le Carre's novel of the same name, 'Tinker Tailor Soldier Spy' follows a group of British Intelligence officers who try to find a Soviet mole on their team. The film is known for its dense and complex plot. 'Tinker Tailor Soldier Spy' gives a sense of paranoia as director Alfredson very brilliantly connects the dots to solve the puzzle. The film stars Gary Oldman, Colin Firth, Mark Strong, Ciaran Hinds, Toby Jones, Tom Hardy, and Benedict Cumberbatch in lead roles.
Read More: Most Colorful Movies of All Time
18. Out of Sight (1998)
Eccentirism defines almost all of Steven Soderbergh films but none like 'Out of Sight'. One of his earliest successes, the plot revolves around Jack Foley, a habitual offender of the law who escapes prison, kidnapping a marshal in the process. He, along with his team of amateurs, decide to hit a former colleague in the prison who boasted about his abundant wealth. He later falls in love with the marshal, Sisco, unaware of the plans of another gang conniving in the dark to hit the same jackpot. Crime and untimely love have been defining traits of Soderbergh's movies and 'Out of Sight' is no different. It utilizes the vagueness and unique nature of its characters and story to the optimum, in the process giving shape to an unforgettable cinematic experience.
Read More: Best Historical Movies of All Time
17. Dirty Harry (1971)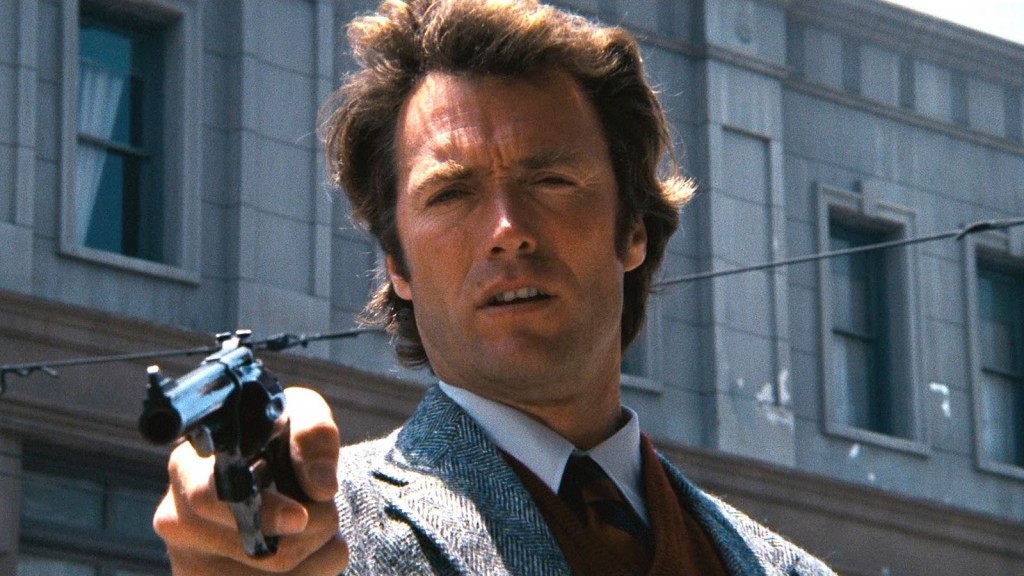 'Dirty Harry' was the first influence from the Zodiac killings in San Francisco. The film was released at the time when the Zodiac was active in many California counties, and the investigation of his killings was still going on. Director Don Siegel's 'Dirty Harry' used the popularity of the cases and turned it into an original script that centers around a fictional case and cop figure. In the film, Inspector Harry Callahan is appointed to catch a notorious kidnapper who goes by the name of Scorpio. The film stars Clint Eastwood as Harry, whose performance, dialogue delivery, and personality of a loose-cannon cop alone makes the film a hardcore entertainer. Despite the lack of nuance and depth in writing and other acting performances, Eastwood's popularity and fan-following made it a huge box-office success and led to four sequels, all of which turned out to be commercial hits.
Read More: Best Western Movies of All Time
16. Heat (1995)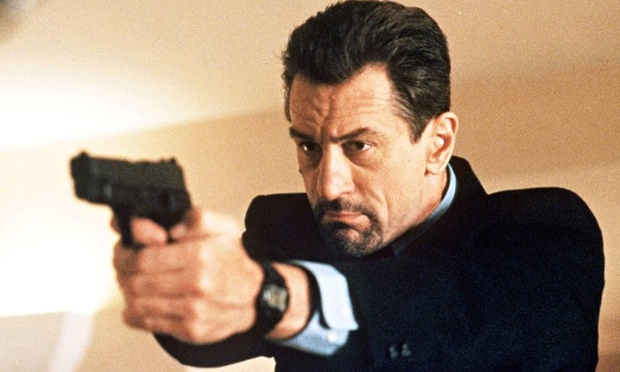 In Los Angeles, a gang of armed thieves are hitting serious targets – major banks, vaults, and armored cars. One of their operations, an armored-car robbery, goes bad and the armored-car guards are murdered by the gunmen, putting LAPD homicide detective Vince Hanna on the trail of the thieves. 'Heat' is nearly three hours long and packed with mind-blowing visuals. Apart from being a thrilling action flick, 'Heat' is an epic tale with complex characters. One of the most interesting aspects of the film is how similar the lives of the cop and thief are.
Read More: Best Vigilante Movies of All Time
15. Gone Baby Gone (2007)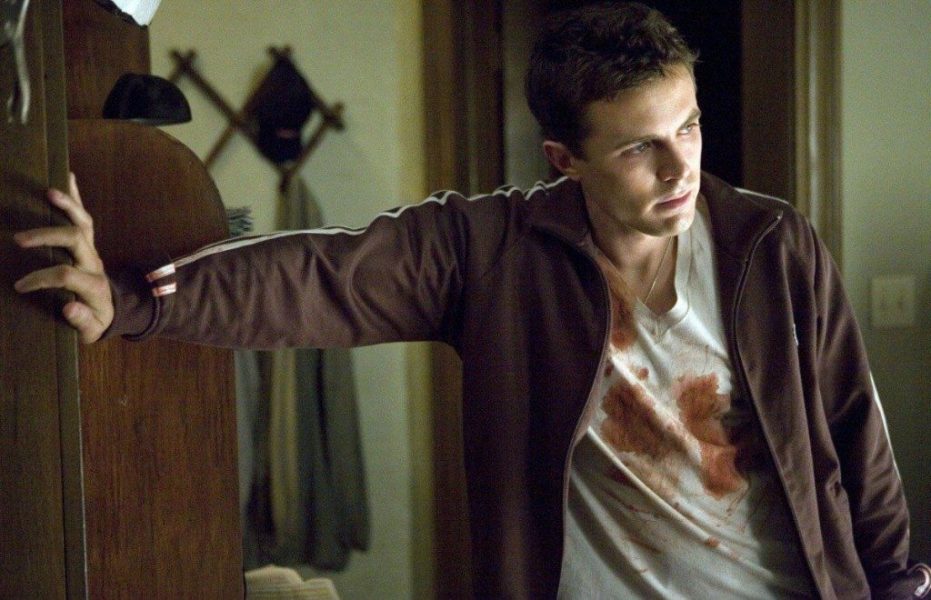 When four-year-old Amanda McCready is kidnapped from her home and the police make little progress in discovering where she is, the girl's aunt Beatrice McCready hires two private detectives Patrick Kenzie (Casey Affleck) and Angie Gennaro (Michelle Monaghan). When they are about to solve their case, they are faced with a moral dilemma that could tear them apart. Based on the book by Dennis Lehane, 'Gone Baby Gone' marks the directorial debut of Ben Affleck. It's one of those rare movies in which the lesser you know about the story, the richer the experience gets.
Read More: Best Opening Lines in Movies
14. M (1931)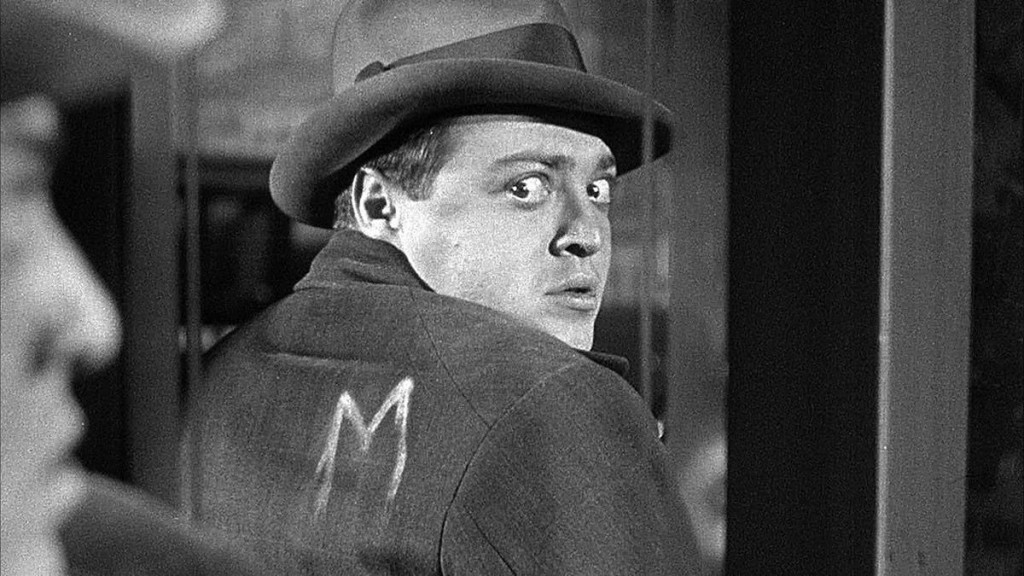 'M' is a monumental crime drama that is well and truly ahead of its time. In Berlin in the early 1930's, a psychopathic man is murdering children. As the police are trying to find the criminal, their methods start to negatively impact the local criminal community. Hence, they decide that the only way to get the police off their backs is to catch the killer themselves. Directed by Fritz Lang, 'M' is a highly influential film that will keep you on the edge of your seats.
Read More: Most Difficult to Watch Movies of All Time
13. Manhunter (1986)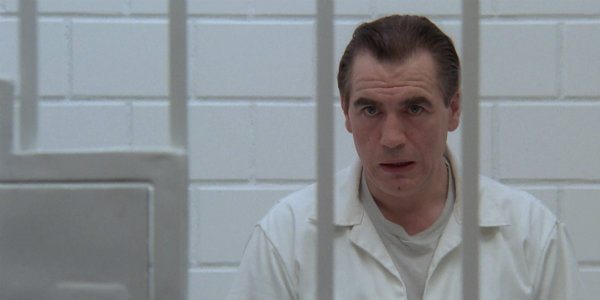 Before director Jonathan Demme transcended Dr Hannibal Lecter into pop-culture, Michael Mann wove Thomas Harris' ideas into a work that to this day remains criminally underrated. Fronted by the powerful performances of William Petersen, Kim Greist, Joan Allen and Brian Cox, 'Manhunter' focuses on a former FBI profiler, Will Graham, who is redeployed to service to follow the case of a deranged serial murderer. The film is stylish and cool but is also quite disturbing, thematically. It is driven by strong colour cues which provide the neo-noir essence to it.
Read More: Best Sci-Fi Movies of All Time
12. Mystic River (2003)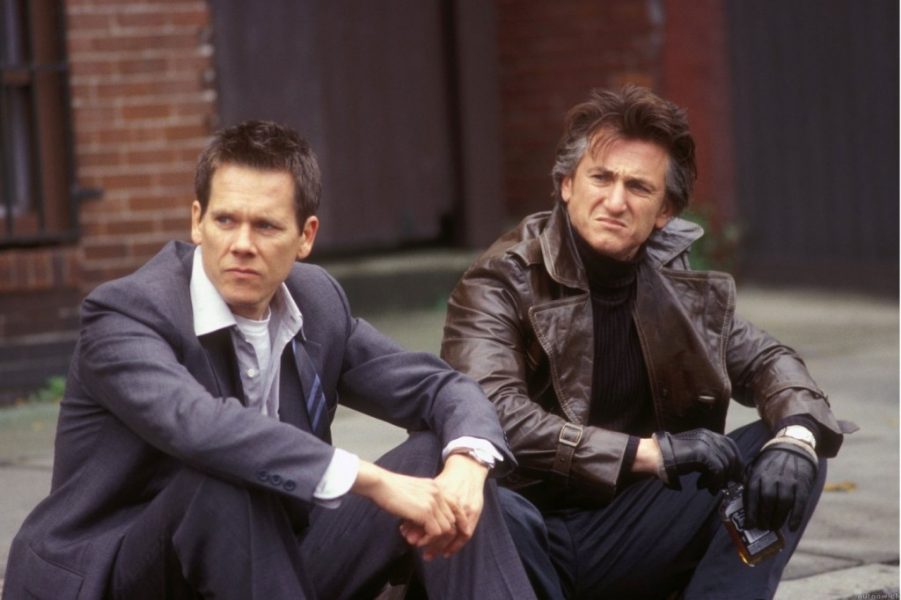 In the Summer of 1975, one of the three kids playing on a sidewalk is abducted and sexually abused for many days. Several years ahead, the three childhood friends are forced to confront that traumatic event when a family tragedy occurs. 'Mystic River' is a tragic story of the loss of youth. Brian Helgeland's tightly written screenplay is the highlight of the film. Besides being masterfully directed by Clint Eastwood, this drama has a mesmerizing cast that includes Sean Penn, Tim Robbins, and Kevin Bacon.
Read More: Movies That Broke World Records
11. Memento (2000)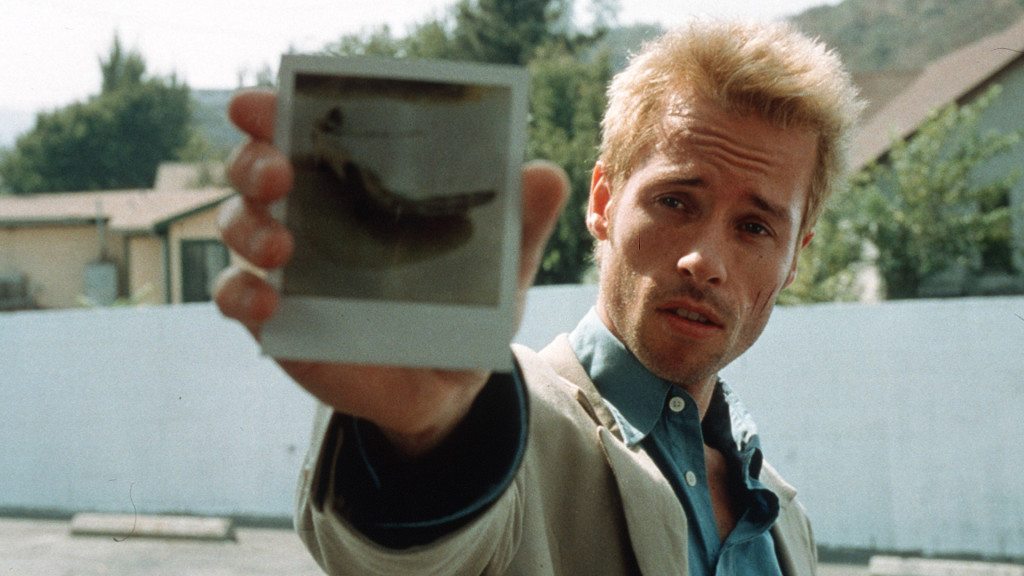 A man keeps forgetting his recent memories due to an accident. He needs to kill the men responsible for his wife's death and his current state. The only clues are tattooed on his body. The viewer goes through the same emotion as the protagonist, albeit in a little different way. The sequences in colour tell the story in a linear way, whereas the black and white sequences depict the past. Wait, did I tell you, the visuals are interspersed? 'Memento' is a truly brilliant film that displays the raw genius of Christopher Nolan.
Read More: Best Introspective Movies of All Time
10. Prisoners (2013)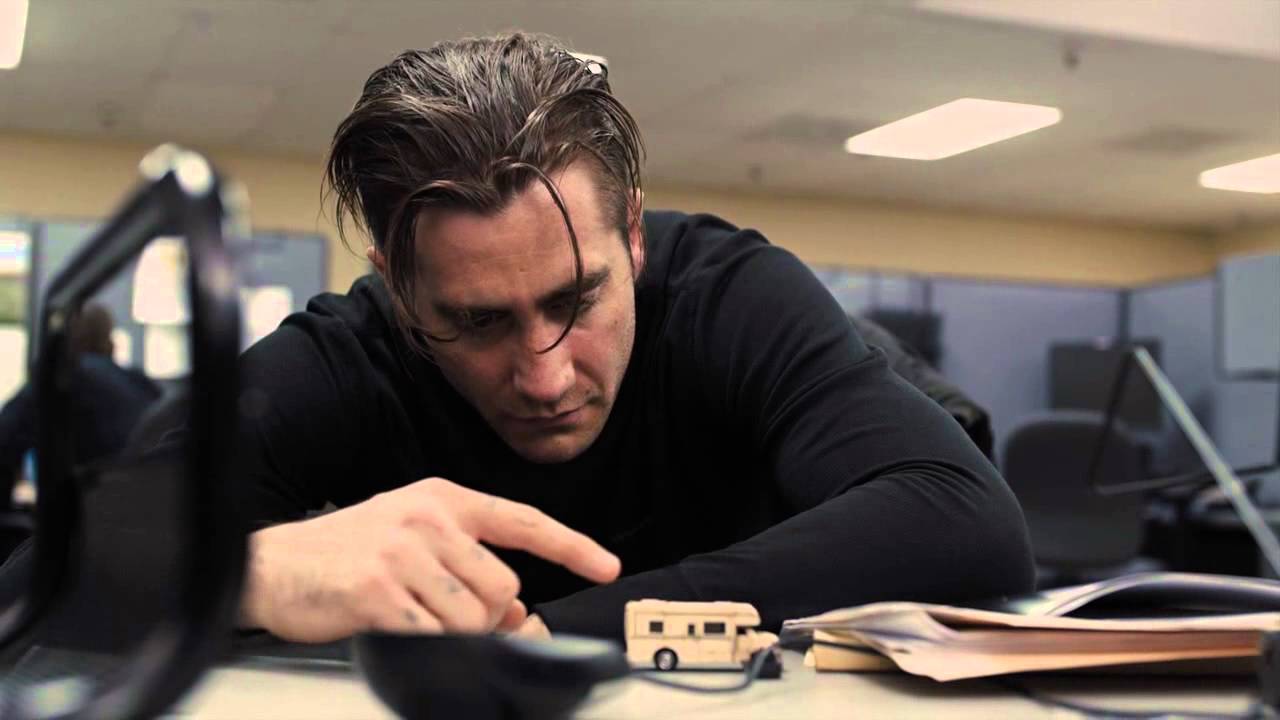 Fear has such power over minds that it can paralyze people, like a tarantula does to its prey. Denis Villeneuve's 'Prisoners' effectively explores the fear of unknown, the boundaries of morality, and the dilemmas of human conscience. Let me warn you right away – It's disturbing and makes you shiver to the marrows. And you wonder, what if it happens to me?
Read More: Best Introvert Movies of All Time
9. The Girl With the Dragon Tattoo (2009)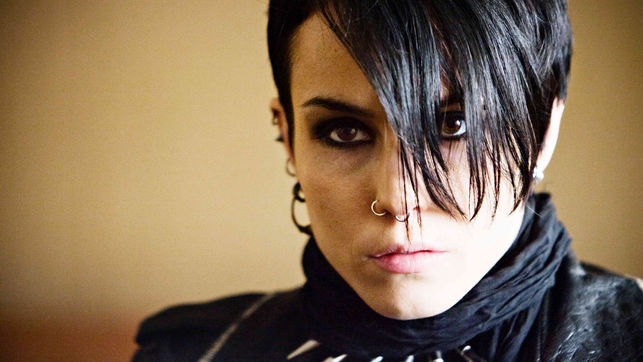 This one is a modern day masterpiece, based on the late author Stieg Larson's work. An investigative journalist and a troubled hacker join hands to search for a girl who vanished from her house 40 years ago. The only clue they have is a diary of the missing girl. Soon, the diary reveals a series of clues that leads them to brutal murders of young girls 40 years ago. Sensational and shocking to the core, this Swedish movie was highly praised by critics and audiences alike, and it also received a Hollywood remake. Naomi Rapace gives a thunderous performance as Lisbeth Salandar.
Read More: Best Movie Trailers of All Time
8. Chinatown (1974)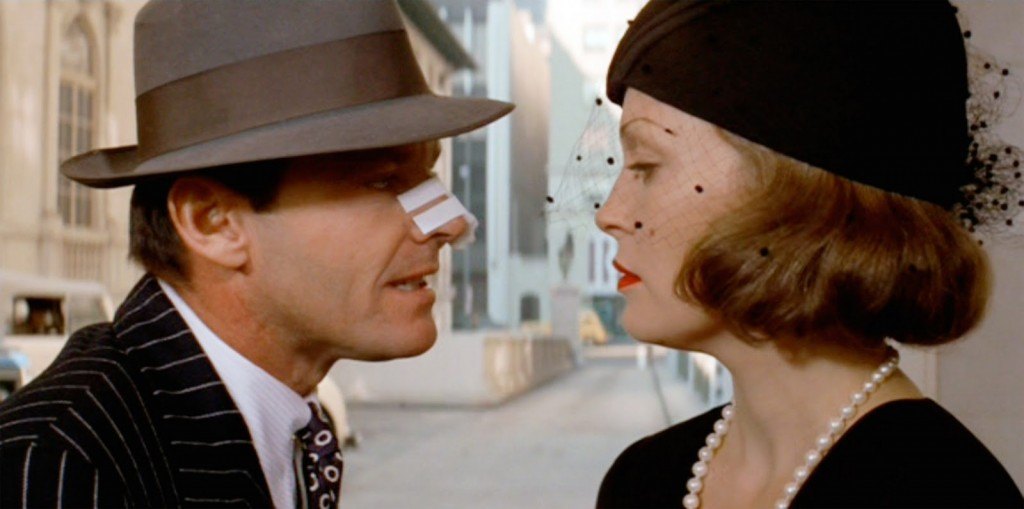 Roman Polanski's 'Chinatown' is an education about how neo-noir mysteries should be made. A woman assigns a private detective to keep an eye on her husband, who is found dead in a reservoir. The catch? The woman isn't the one she claims to be. The plot is a labyrinthine maze with multiple sub-layers, thus making it one of the most complex mystery flicks ever made. And did I forget Mr. Nicholson? In one word: wow!
Read More: Best Movies That Break the Fourth Wall
7. LA Confidential (1997)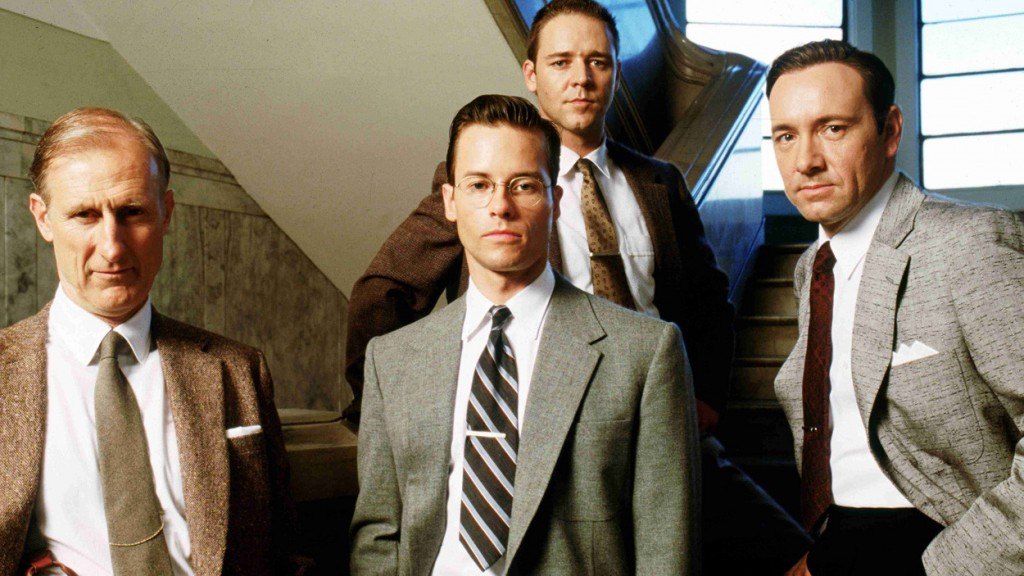 Set in the fifties of a crime ridden Los Angeles, this film tells the story of three cops and their ways of dealing with crime and perpetrators. It's essentially a crime thriller but the whodunit saga goes beyond that. An investigation into a series of murders in the city opens a can of worms of corruption and deceit. A relatively unknown Guy Pearce and Russell Crowe along with the seasoned Kevin Spacey play the protagonists. Kim Basinger won the oscar for her portrayal of a prostitute. Easily one of the best detective movies of all time.
Read More: Best Movie Weapons of All Time
6. Seven (1995)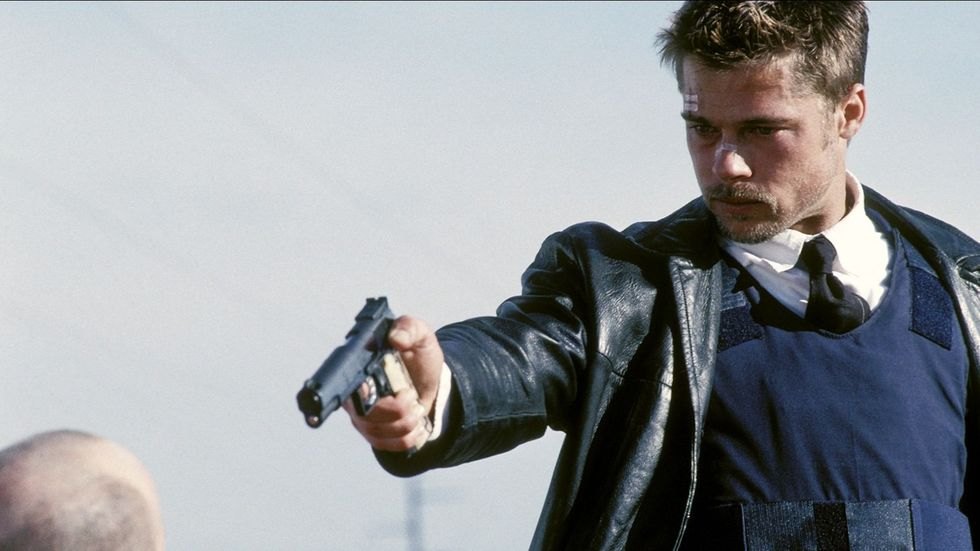 Brutal killings, each describing a biblical sin, in an unnamed American city, and a soon to be retired detective with his hot headed partner start looking for this unknown killer called John Doe. After five dead bodies, the killer turns himself over to the police and offers to take them to two more bodies. What follows is a true nightmare. David Fincher's 'Se7en' is a stunning work of art. 24 years later, the film still shocks us with its unflinching honesty.
Read More: Murder Mystery Movies
5. Memories of the Murder (2003)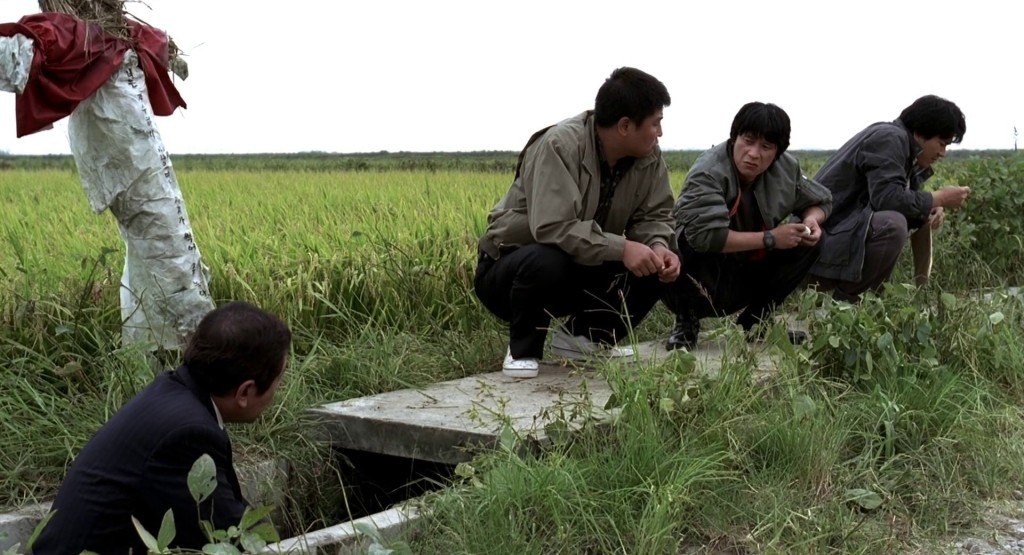 How far can someone go for the pursuit of truth, and who decides 'how far is too far'? 'Memories of Murder' asks these questions, but leaves the answers for the viewers to decide, never once insulting their intelligence. Set during the times of military dictatorship in South Korea, the film, apart from being a gripping mystery about one or many serial killers, is also a subtle commentary on the corruption existing in the system.
Read More: Best Movies Featuring Only One Actor
4. Zodiac (2007)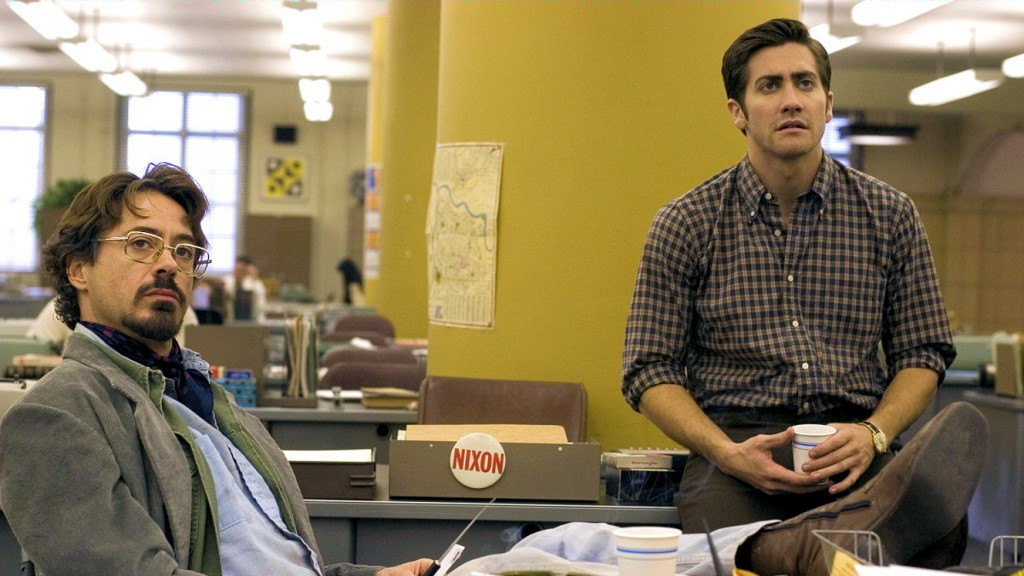 In the late sixties/early seventies, a serial killer was roaming loose on the streets of San Francisco. Each of his killings was followed up by an encrypted letter to the local news papers, taunting the police to crack them. While the police were unable to find the killer, two journalists take it on themselves to solve the mystery. David Fincher tells a chilling tale about the most infamous and still not caught serial killer of the modern era – Zodiac.
Read More: Best End of the World Movies of All Time
3. The French Connection (1971)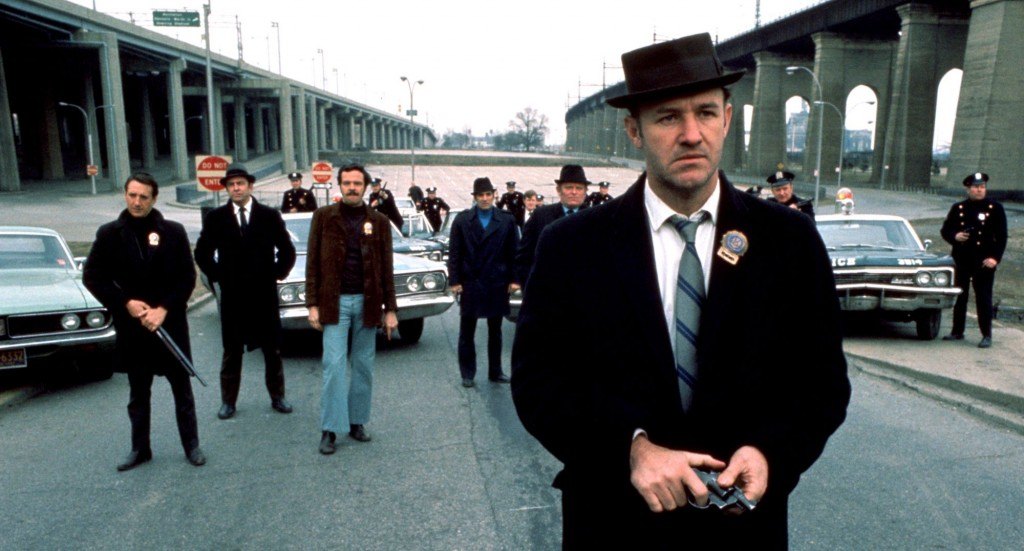 Inspired by a true story, 'The French Connection' is a gritty, fast-paced, and innovative police drama about two New York City cops trying to intercept a huge heroin shipment coming from France. The high-speed car chase, considered to be the highlight of the film, was one of the most viscerally exciting screen moments of its time and set the stage for dozens of action sequences to follow. And the film's grimy realism (and downbeat ending) was a big change from the buff-and-shine gloss and good-guys-always-win heroics of most police dramas that preceded it.
Read More: Best Guilty Pleasure Movies of All Time
2. Vertigo (1958)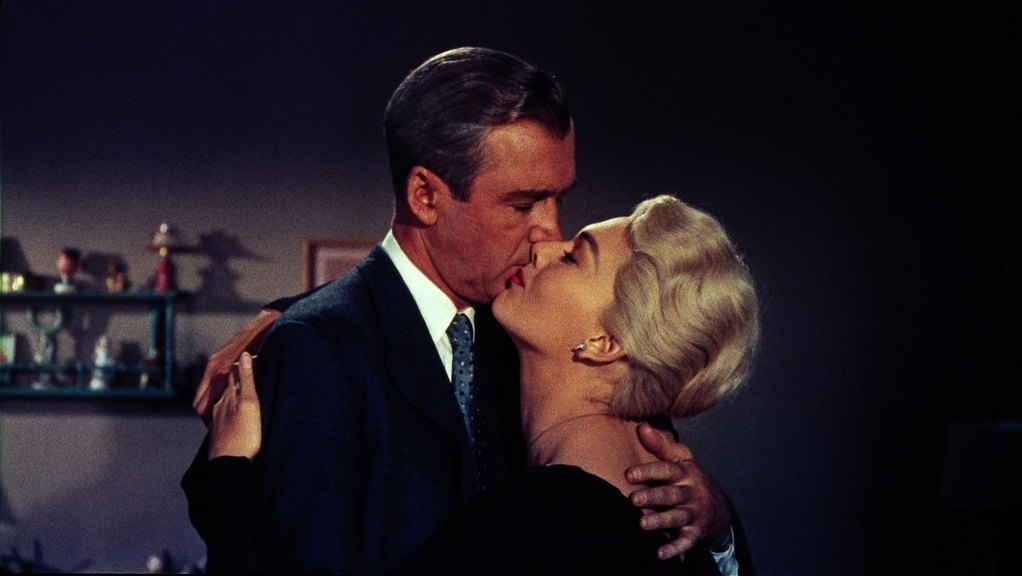 A man afraid of heights who had seen his fiancée jumping from the top of a tower, suddenly finds her alive. But she claims herself to be someone else. Then who jumped on that fateful day? Alfred Hitchcock's second movie on this list gives interesting insights into the human psyche and is the ultimate psychological thriller. 'Vertigo' is quintessential Hitchcock, with a twist in the climax catching the viewer off guard. Released to a mixed review initially, over the years, 'Vertigo' achieved a cult status and is now regarded as one of the greatest films of all time.
Read More: Best Anti War Movies of All Time
1. The Silence of the Lambs (1991)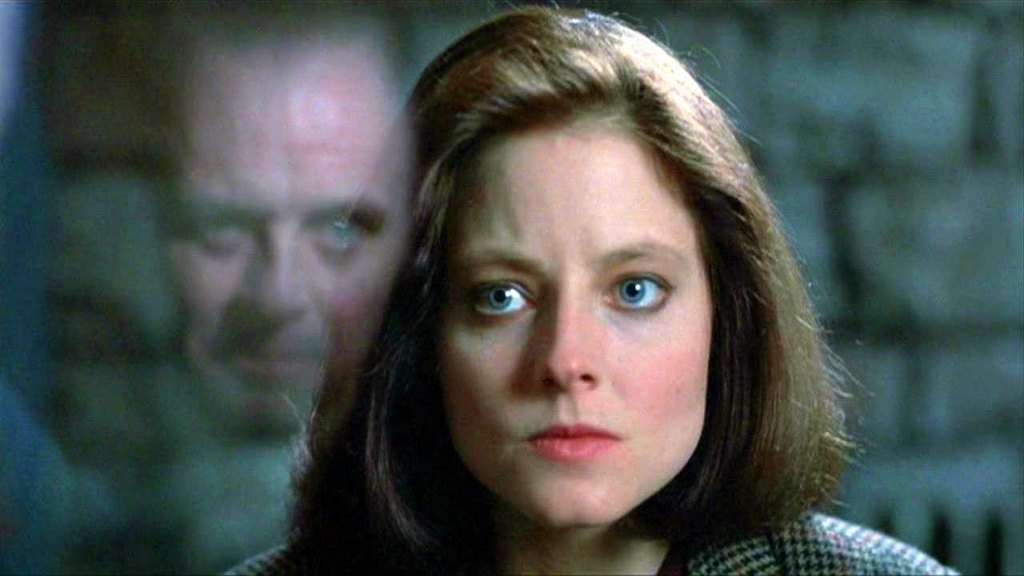 A nightmare in which lambs are being slaughtered on a firm haunts a young trainee from Quantico, Virginia. She feels that if she could save another innocent from the clutches of a crazy psychopath, she just might get rid of those dreams. To nab a serial killer, she turns to another serial killer for help. Together, would they be able to save an innocent's life? Or will it be the burden of failure that will torment her for the rest of her life?
Read More: Journalism Movies