Casey Affleck career in Hollywood has been a roller-coaster ride so far. Initially starting out with his celebrated brother Ben Affleck in the 1996 hit 'Good Will Hunting', Casey's career graph went through a steep decline in the coming years. While he redeemed himself with films like 'Gone Baby Gone' and 'Ain't Them Bodies Saints' in the mid-2000s, he again lost ground, only to recover emphatically in the past three years.
An Academy win for 'Manchester by the Sea' prompted him to reconsider his acting jobs and that has certainly added to his filmography. Here is the list of top Casey Affleck movies. Happy reading!
10. The Finest Hours (2016)
'The Finest Hours' is an inspiring tale of exemplary courage in the face of adversity. Based on true events, the film charts the heroic acts of four coast guards who put their lives at stake to save people from a ship capsize. 'The Finest Hours' emerges an admirable draw to its source material and derives every inch of brevity from the events that conspired the fateful night.
9. The Killer Inside Me (2010)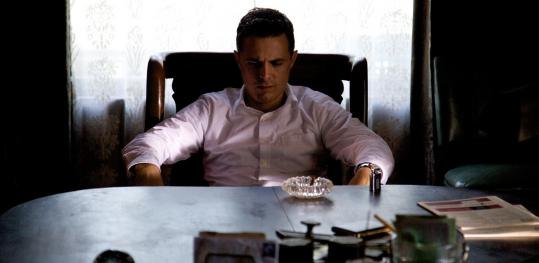 Casey Affleck's portrayal of Lou Ford is harrowing. The role brings out the best in him and sees him impressively show-off his envious range as an actor. Ford is a respected pillar of law and authority in his town. Behind the calm and reverence hides a diabolical, menacing monster who gets triggered when Ford crashes paths with an aggressive prostitute. 'The Killer Inside Me' is surprisingly good and presents a well-researched and planned portrayal of the conflict between the good and bad within us. Even though the movie swings in extremes regarding the nature of human beings in the two situations, the film does enough to remain engaging throughout.
8. Ocean's Thirteen (2007)
Heist films don't often come out the way the makers expect it to. The Ocean's trilogy, though, is an exception. All the three films have been commercially and critically acclaimed. The last one certainly was the best of the lot, despite being formulaic like its predecessors. The plot remains pretty much the same; Danny and his group of ordinary con-men look to rob a casino and destroy everything that comes in between. Soderbergh's domineering authority over the style of the movie remains and works pretty well, again. Not much to complain here, and so, so much to like.
7. Good Will Hunting (1997)
Words fall short of describing this wonderful movie. The beauty with which it is written, with Robin Williams indubitably chipping in with the best performance of his career. Will is a prodigal student whose attitude towards life is that of under-appreciation and stoic pessimism. Sean Maguire, a psychology professor, takes Will under his wing and wills to enable him to live the life he deserves. The garden monologue, where Sean confronts Will about his comments about the former's life the previous day, is the greatest piece of writing I've seen on-screen.
6. Interstellar (2014)
Nolan's rendition of a dystopian future and the subsequent urgency to find another habitable planet is riveting and astonishing in every sense. An ex-NASA pilot is contacted by authorities to guide a mission outside into space to find a new planet for the survival of humanity. This mission is a watershed moment in his life, but comes at a great personal cost. 'Interstellar's mind-numbing scientific concepts are typical of Nolan's style of experimenting and wowing crowds and certainly, keep you hooked until the very end.
Read More: Ben Affleck Movies
5. Ain't Them Bodies Saints (2013)
This is the second time the sensational trio of Lowery, Rooney Mara, and Casey Affleck features on this list. Ruth and Bob are a happily married couple. Their perfect lives are disrupted when Bob takes the fall for shooting a police officer for Ruth. The latter promises to wait for Bob but betrays him behind his back. The film received positive reviews overall, with critics praising its original take on the Bonnie and Clyde archetype, and commending its style and western iconography influences. Terrence Malick's vivid and contrived imagery is reflected in the way Lowery goes about things. Despite seeming slightly unoriginal, 'Ain't Them Bodies Saints' is a respectable effort by Lowery and surely is indicative of his talent as a filmmaker.
4. Gone Baby Gone (2007)
Ben Affleck's chilling tale about pedophiles and the diabolical side of human nature revolves around the abduction of 4-year old Amanda. Beatrice, her responsible and caring aunt, hires the services of private detectives to track down her whereabouts. While the film isn't taut with its storyline, small moments that make up the big are thoroughly honest and provocative. Beautiful performances from the cast and a soulful background score make 'Gone Baby Gone' totally worth your time and a special movie that is memorable.
3. The Assassination of Jesse James by the Coward Robert Ford (2007)
"By his own approximation, Bob assassinated Jesse James over 800 times. He suspected no one in history had ever so often or so publicly recapitulated an act of betrayal". This haunting and pretty straightforward quote from the movie almost sums up the underlying objectives that it strives to achieve. Probably one of the best Westerns of this century, 'The Assassination' is chilling, subversive, and thrusts its way with a powerful emotional interplay between its two ill-famed leads. The cast leaves you aghast with their originality and the brutal honesty in their portrayals. A seemingly perfect movie that doesn't try to alter its state to get liked. Guess what? It still does.
2. A Ghost Story (2017)
The strangest film of last year looks almost like a fusion between 'Mirror' and 'Uncle Boonmee Who Can Recall His Past Lives'. No matter how slow-paced, the movie is highly impactful with its spirituality in a grief-stricken atmosphere and the whole idea of storytelling from the perspective of a ghost is enough to keep the viewer engaged throughout. The 92-minute run-time almost seems blasphemous as the movie ends. Films surrounding the topics of death and mortality have always got to me, because when done well, they're able to since they're able to stimulate thought. 'A Ghost Story' is perhaps the only film that explores the beauty of the end, and it's not just that. It's a somber piece on loneliness, time, and ennui. The score is as beautiful as the cinematography, and the presentation is emotionally charged to an almost colossal extent, leaving the viewer with an excruciating feeling of melancholy.
1. Manchester by the Sea (2017)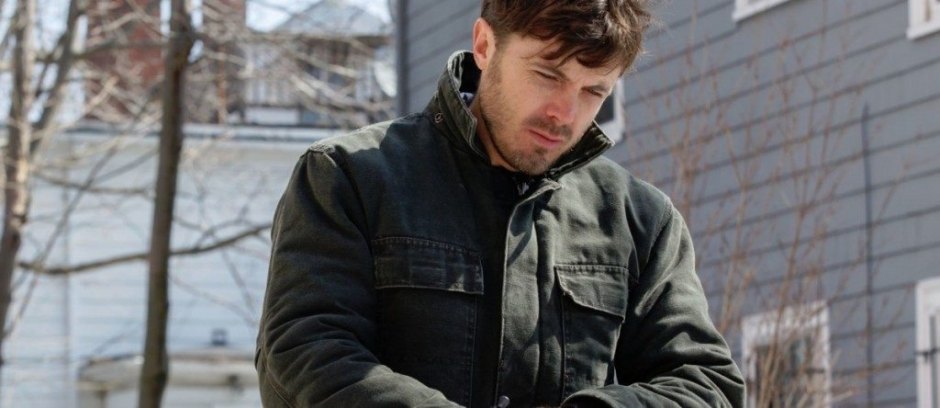 Every moment of 'Manchester by the Sea' feels like a verse out of an aching poet's flailing pen. Every exhalation, every breath provides the anguish the characters feel. Lee is a janitor who lives alone. When his brother Joe dies, he is tasked with shouldering the responsibility of his nephew and lives the life with the burden of his tragic past. Elevated by phenomenal performances, 'Manchester by the Sea' is absorbing and a soulful introspection of loss and suffering, artistically empowered by a beautiful script by Kenneth Logan.
Read More: Jennifer Garner Movies