Color can do to cinema what choco-chips do to icecream – turn something good into something outstanding. A Director can use color to change focus, make something stand out or just enhance the aesthetic beauty of the film. In this list, we're admiring the latter. Since it is the most colorful time of the year, we at The Cinemaholic are getting into the spirit of colors by listing down the most beautifully colored movies ever. You can watch some of these beautiful movies on Netflix, Hulu, or Amazon Prime.
10. Avatar (2009)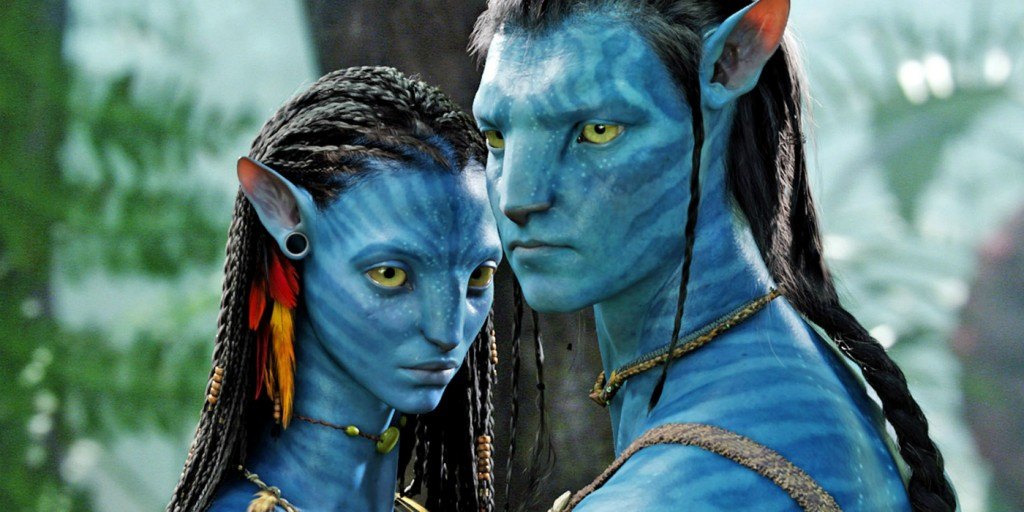 This James Cameron CGI Fest primarily takes place in an alien planet called Pandora. And space fiction arms the director with a liberty to fully use his imagination and delve into surreal imagery. Cameron unleashes his vision at every juncture to create a mesmerising new world of his. Also, as per Cameron, the blue skin of the natives of Pandora was a thematic point against the importance given to skin colour on our own planet. Conscious aesthetic decisions meet technical brilliance to create this grandiose affair.
Read More: Best Movie Weapons of All Time
9. Moulin Rouge (2001)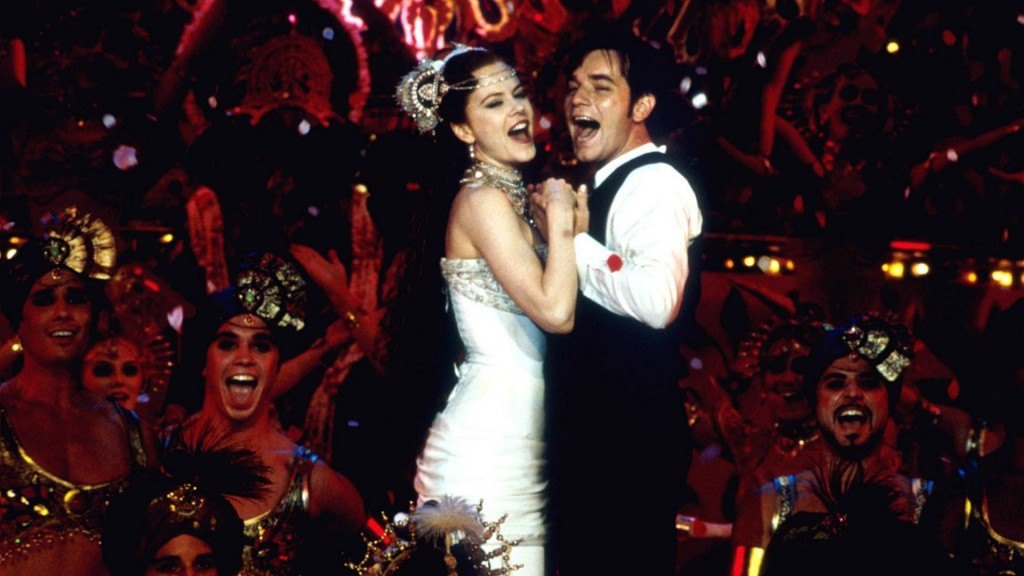 Star-crossed lovers in the Bohemian setting of the Montmartre Quarter of Paris, during La Belle Epoque ("The Golden Era") of France. A romance can rarely have a more intriguing mise-en-scène. And the contrast of colours between Christian and Satine, the former being a monotone onto which the latter heaps her exuberance, makes 'Moulin Rouge' a riveting show. Every cabaret number is an extravaganza, whereas the intimate songs are wrapped in mellow shades. The film perfectly blends use of almost-too-much colour with blinks of soft shades to keep its audience hooked and watching.
Read More: Best Movies Featuring Only One Actor
8. The Fall (2006)
Children have the most vivid imaginations, and it is the free-fall into the imagination of a little Alexandria which give 'The Fall' its striking colours. It is an extravagant visual orgy, a journey from reality into uncharted realms. Surely it is one of the wildest indulgences a director has ever granted himself. Director Tarsem Singh filmed it for four years in 28 countries. and used no computer imagery, and that fact will boggle you when you actually see the Labyrinth of Despair, the intersecting walls of zig-zagging stairs or the man who emerges from a burning tree in the film. A bold attempt to create lasting, colourful beauty.
Read More: Best End of the World Movies of All Time
7. Tangled (2010)
You were waiting for a Disney film to show up weren't you? 'Tangled' is a modern take on the classic Grimm brothers story of Rapunzel. And while Disney has films with better storylines, characters and music in its kitty, the gorgeous visuals of 'Tangled' are one of the finest from the famed studio.The film employs a unique artistic style by blending together features of CGI and traditional animation while using non-photorealistic rendering to create the impression of a painting. A climactic scene wherein our protagonists watch thousands of sunset-shaded lanterns float across from the middle of an inky lake is reason enough to grant 'Tangled' a spot.
Read More: Best Guilty Pleasure Movies of All Time
6. Life of Pi (2012)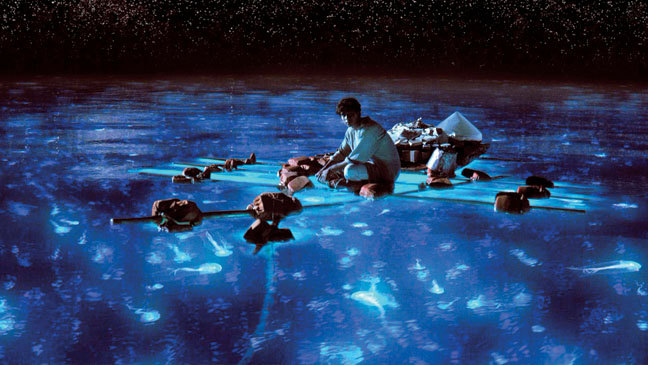 Rarely do films boast of visuals so stunning, with a story so enriching, as does Ang Lee's 'Life of Pi'. It is is the story of how 16-year old Pi survives a disaster at sea and is hurtled into an epic adventure, while forming an unexpected connection with another survivor – a fearsome Bengal tiger. As Pi's quest for land weaves between reality and fantasy, we are treated to striking visuals and 3D effects so good they set benchmarks for future films and pulsing music for all of Pi and Richard (the tiger)'s encounters.'Life of Pi' is poetically rousing.
Read More: Best Anti War Movies of All Time
5. Amelie (2001)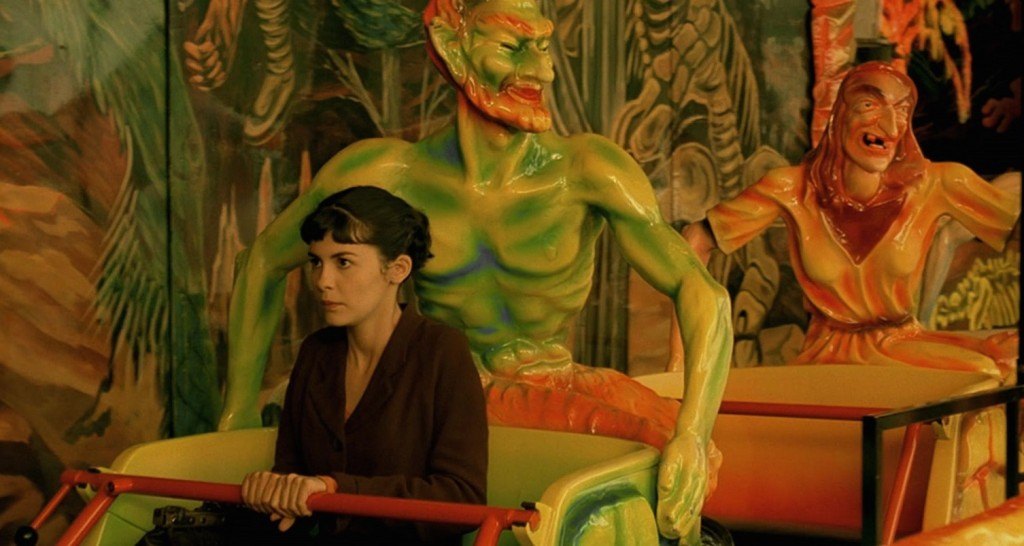 Amelie Poulain's shenanigans to bring good into the lives of those around her form the crux of this warm, innocent French film. And this warmth is echoed through its glowing colour pattern. A luminous yellow glow is omnipresent throughout the film, with interspersing dashes of green and red to show fleeting emotions. Almost as if the colours are a tinted lens through which we watch Amelie's view of the city of Paris. 'Amelie' is able to create a surreal, unique yet identifiable feel through its expressive smattering of them across the length of it.
Read More: Best Self Discovery Movies of All Time
4. The Grand Budapest Hotel (2014)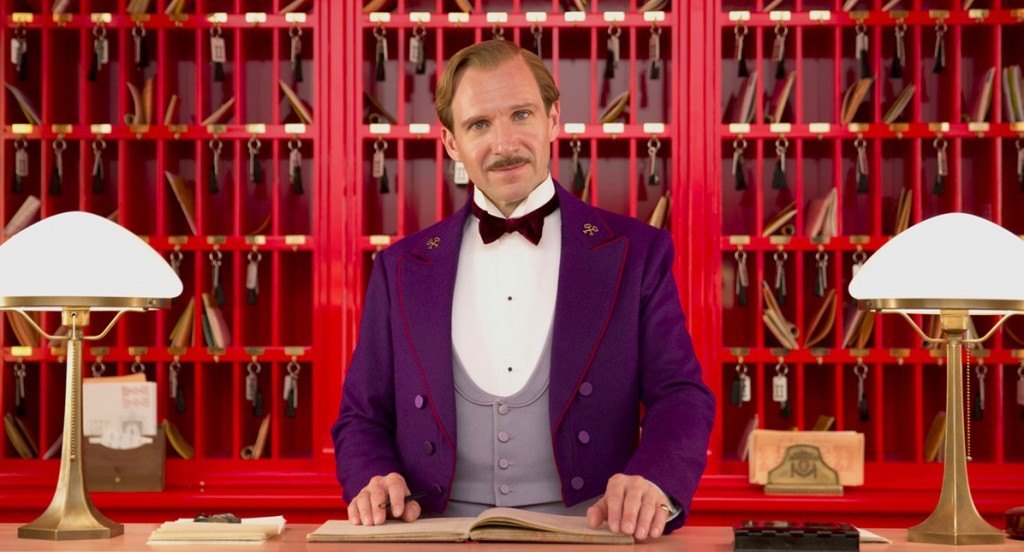 Quirky characters with rapid dialogue, old-school charm and perfectly crafted visuals crafted with painstaking attention to detail are Wes Anderson's greatest virtues. And 'The Grand Budapest Hotel' sees him go all out in terms of creating an ornate world of his own, flooding with colours which Anderson tweaks like a volume knob to show the passage of time between the 1930s and 1980s. Even the purple jacket of our protagonist makes a bold statement of colour. Anderson, with his obsession towards symmetry and crisp colours, could make a bloodbath look gorgeous if he wants to.
Read More: Best Movies About Old People
3. The Tree of Life (2011)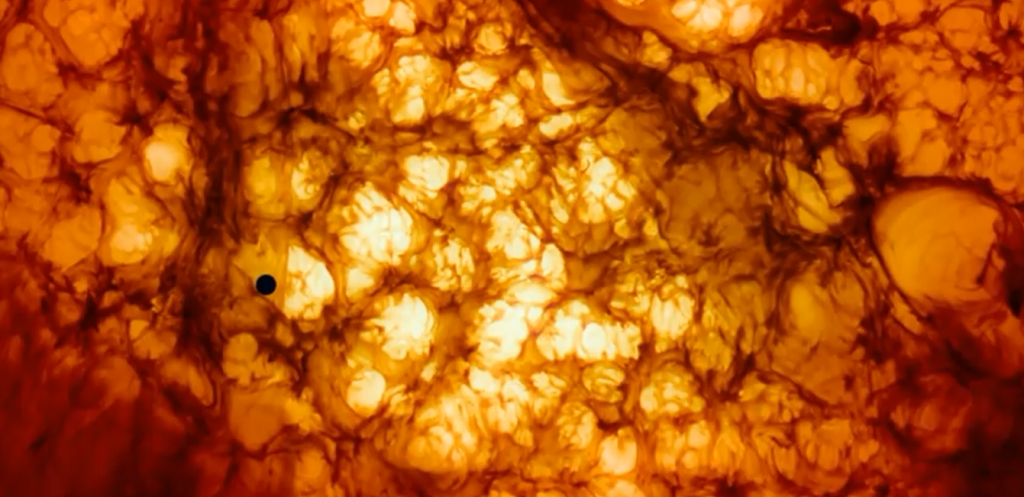 One visually indulgent filmmaker to the next. A lot has been said about whether 'The Tree of Life' is a cinematic masterpiece or sheer artistic masturbation, but one thing everyone can unanimously agree on is that it is one of the most visually beautiful films to ever grace a silver screen. Director Terence Malick's yearn for exploring the existence of god and the very fibre of our being brings forth some beautiful imagery. Like a brightly-coloured sunset filtered through the limbs of a tree. Flowing streams of life-giving water. Or a butterfly landing on a woman's arm. 'Tree Of Life' is visually therapeutic.
Read More: Best AI Movies of All Time
2. In The Mood For Love (2000)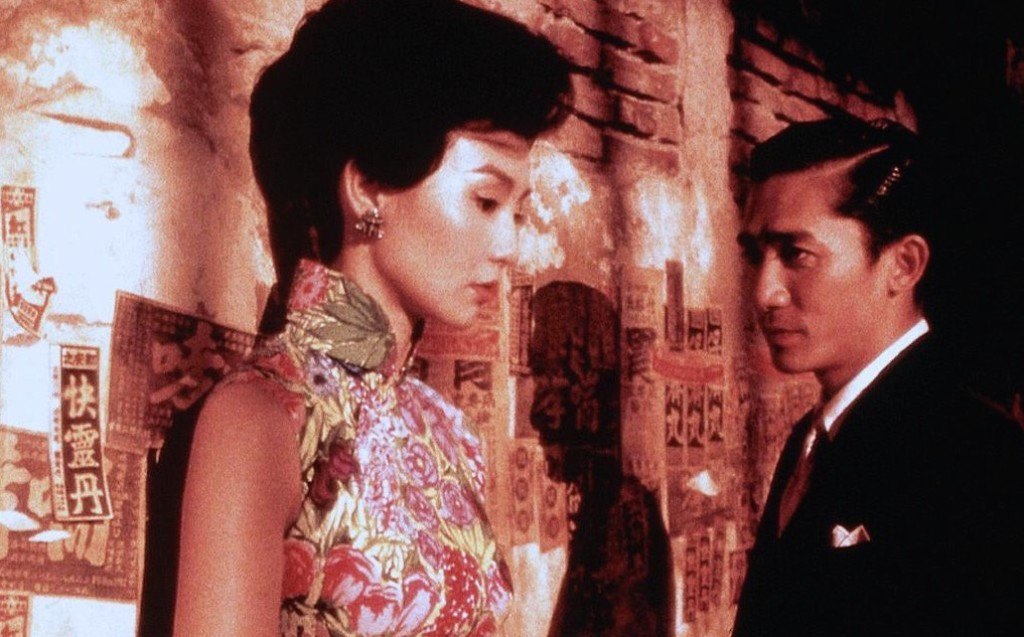 What can I possibly say to describe the sheer moving beauty of a film which even in its own being, requires little dialogue to evoke the deepest of human emotions? I am perhaps the billionth person calling 'In The Mood For Love' poetry in motion. But there is just no way more apt to describe it. Like every other aspect of it, the color palette of the film oozes grace. The prominent warm red-yellow coloring showing subtle but reserved passion, with dashes of green showing angst. I could watch 'In The Mood…' sans subtitles and still empathise with every emotion the film seeks to convey.
Read More: Best Movie Kisses of All Time
1. The Three Colors Trilogy (1993-1994)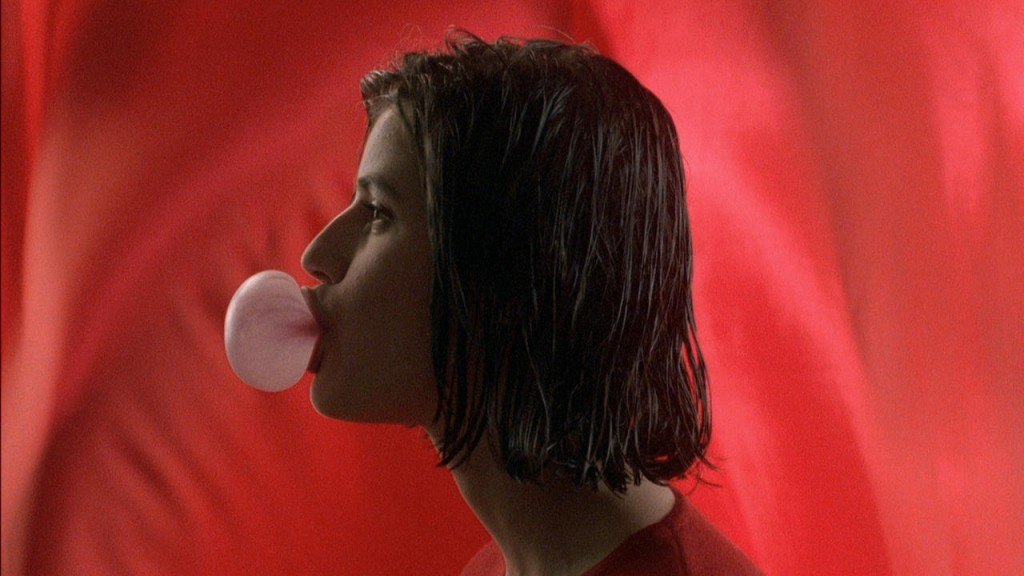 Takes more than one film to trump our previous entry. Blue, white, and red are the colors of the French flag in left-to-right order, and the story of each film in this trilogy is loosely based on one of the three political ideals in the motto of the French Republic: liberty, equality, fraternity. Juliette Binoche, in "Blue," has the liberty, after her loss of husband and child, to start life again, or not at all. Zbigniew Zamachowski, in "White," is dropped by his beautiful wife after he goes to a great deal of trouble to move her to Paris. Back home in Poland, he wants to make millions so that he can be her equal, and have his revenge. Valentine and the old judge in "Red" have a fraternity of souls that springs across barriers of time and gender because they both have the imagination to appreciate what could have been. Such a definitive statement with colours is an all-too-deserving pinnacle of this list.
Read More: Most Beautifully Shot Movies of All Time