Growing old on film, dealing with the elderly can be deeply moving when done right, when presented with compassion and honesty. Far too often, films about the aging go radically off track, in the wrong direction, with a barrage of toilet jokes, fart jokes, bowel movement comedy, sex jokes, just terrible bottom of the barrel humour that is more insulting that anything else.
Watching 'Dirty Grandpa' (2016) last year was torture as it was the lowest form of comedy imaginable about the elderly. Insulting, abysmal on every level. Why not portray the elderly as they are? Just like us only perhaps a little slower, not as sharp mentally (some not all), they struggle with what they do not understand, they may not hear as well, but they represent our past, and in many ways our future. My God the things they have seen! My parents can tell me what it was like to live through the Second World War, in arrival of television, rock and roll, the Beatles, the assassinations of JFK, King, and Bobby Kennedy. They are a window into the past, and my past, and they are a preview of where I am going. Here's the list of top movies about old people ever. You can watch some of these best old people movies on Netflix, Hulu, or Amazon Prime.
1. Away from Her (2007)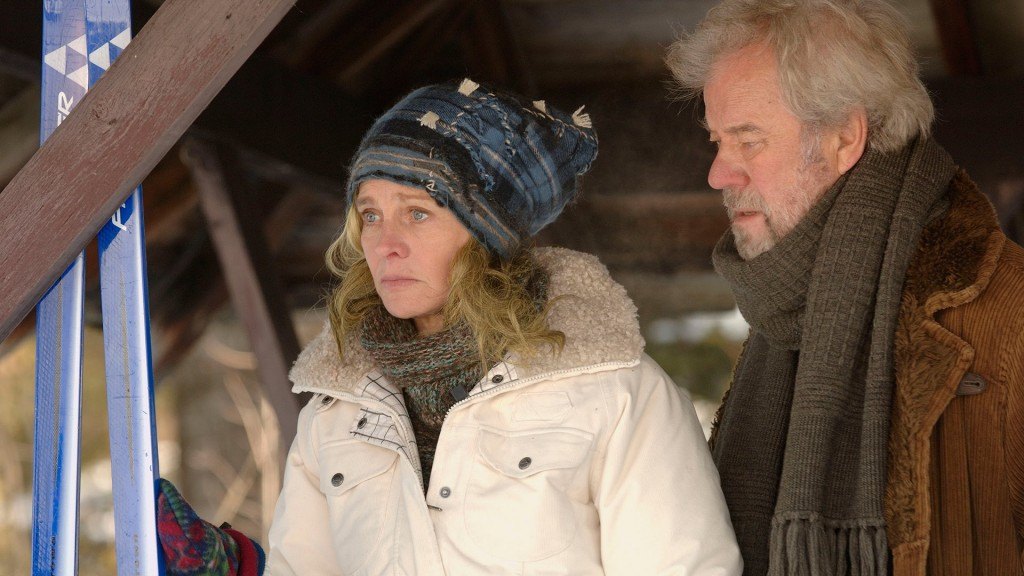 A Canadian film, directed and written by national treasure Sarah Polley, this superb work was among the very best of its year, a stunning feature debut for Polley, acted with honesty and integrity, and each character is treated with respect. For me this is aiming the greatest love stories put on film, in addition to being a startling study of what it is to grow old with challenges. Fiona (Julie Christie) is forgetting more and more each day as Alzheimer's take a terrible grip on her mind. Against her husbands protests, played with heartbreaker no brilliance by the great Gordon Pinsent, she admits herself into a long care facility where one of the rules is no contact between spouses for thirty days. When Grant returns, she has no memory of him, and seems to be in love with another.
Stunned, reeling in grief and inner turmoil, Grant accepts the advances of the other man's wife and gradually withdraws from Fiona, allowing her to have this. Circumstances draw them together again, and the immense love between them builds a bridge to cross in the landscape of her mind. Christie and Pinsent together are utterly breathtaking, each delivering the best work of their long careers. Olympia Dukakis is excellent as the woman with whom Grant finds comfort, a sad, melancholy relationship with each just wanting to connect. Polley directed a film that ever so gently with truth and authenticity strokes our soul. Astonishing.
Read More: Best Movie Trilogies of All Time
2. Amour (2012)
Watching this film at TIFF for the first time, I wept, also along with many others screening the film, stunned and over powered by the films sheer emotion. For me, so much about the film was familiar having recently lost my wife to brain cancer, some of which was manifested in this film by the dementia one of the characters develops. Anne (Emmanuelle Riva) and George's (Jean-Louis Trintignant) are lifelong partners now in their eighties, music teachers all their lives.
It begins with sudden and long silences where Anne just goes away, sitting staring into endless space, disconnected. She slips day by day deeper into dementia, which robs George's of everything she was, her very essence. Riva is nothing short of magnificent as Anne, revealing to us her terror and heartache at where this disease is taking her. Directed gently, with subtle raw power by the great Austrian filmmaker Michael Haneke, this might be his masterpiece — utterly astonishing.
Read More: Best Suspense and Mystery Movies of All Time
3. Driving Miss Daisy (1989)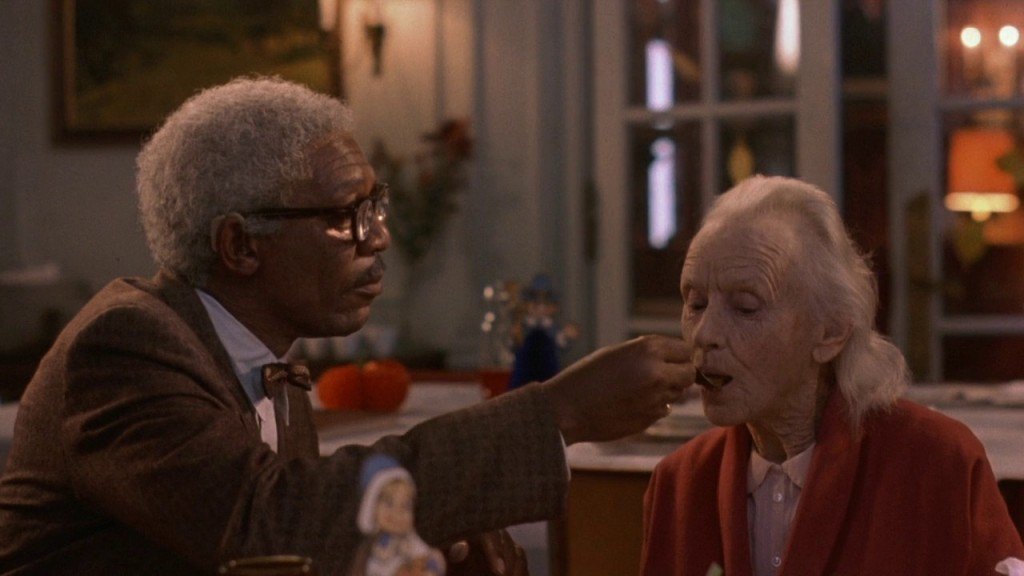 Often criticized as a conservative choice for Best Picture over more incendiary films such as 'Do the Right Thing' (1989), it cannot ever be forgotten that 'Driving Miss Daisy' (1989) is a very good film, a lovely study of a blooming friendship that defies the social standards of the times. After the stubborn Daisy (Jessica Tandy) has yet another car accident, her son hires a black man, Hoke (Morgan Freeman) as her driver, much to her chagrin. Suspicious of the man at first, there evolves between them a beautiful friendship in which the often cranky old lady takes his hand and admits to him that he is her best friend. Spanning more than twenty years, their friendship flies n the face of race issues in the sixties and seventies, defying the tough attitudes in the south, where the story takes place.
Tandy is luminous as Daisy, her final scene with Hoke where he feeds her pie, gently, she with the most beatific smile on her face, a wonderful performance that richly deserved the Oscar she was awarded. Freeman is superb as Hoke, a man who has become a master of knowing his place, but is aware of his value. Much smarter than anyone realizes, he is very much her intellectual equal, yet careful never to flaunt it. Dan Ackroyd is excellent as her much put upon son Booley. The film four Academy Awards including Best Film, and without the benefit of a Best Director nomination. Aussie director Bruce Beresford, who worked miracles with the film, was snubbed.
Read More: Best Survival Movies of All Time
4. Up (2009)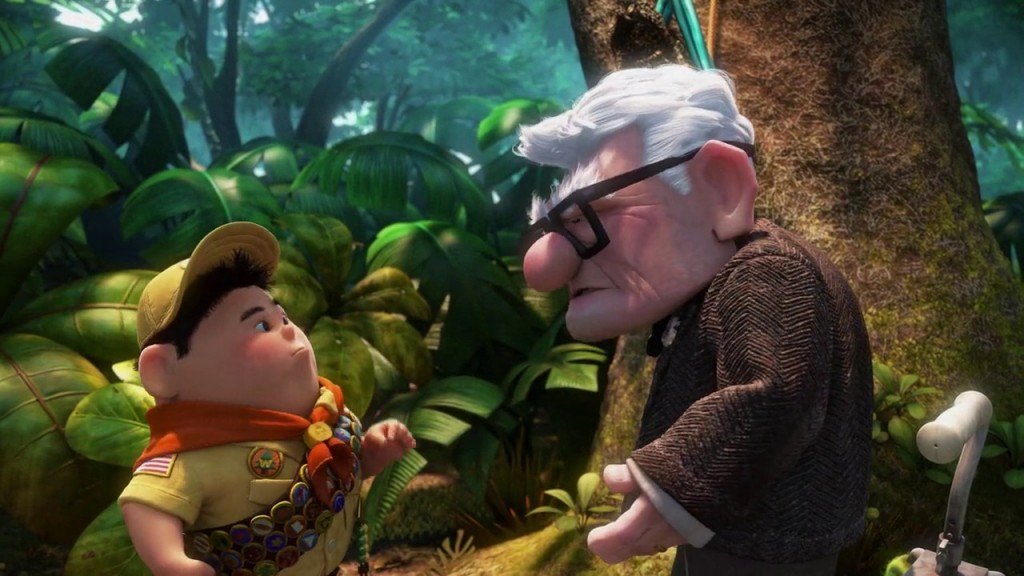 What? An animated film that explores aging? You bet, and it is brilliant. Old Mr. Fredrick son is shattered when his beloved wife dies, leaving him alone with memories and their home. When developers force him out, he hatches an escape using helium balloons, and heads for South America with a stowaway, a lonely little boy looking for a friend. Oddly we feel the guiding hand of his wife throughout the film, bringing he and the boy together for an incredible adventure and a friendship that is also very much a love story.
The montage in which we see the lives of the old folks from their first meeting to her death is heartbreaking yet breathtaking in its subtle power. The friendship that evolves between the boy and cranky old man, and Doug the talking dog is the soul of the film, and something you will never forget. This was the best film of 2009 and for me, the best thing Pixar has ever done. A rousing score compliments every frame of this wonder.
Read More: Best Movie Lines of All Time
5. About Schmidt (2002)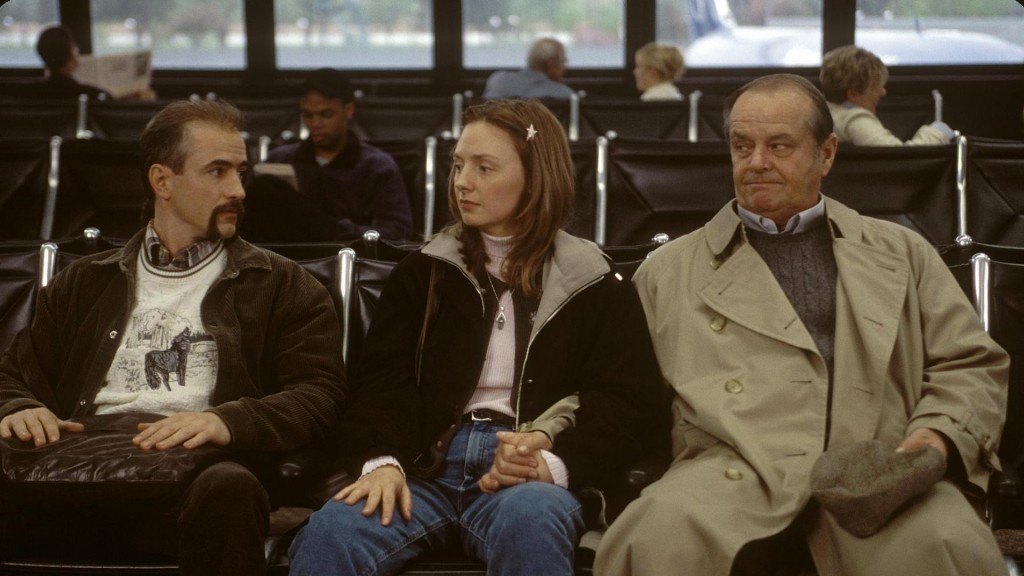 Cast against type as a type as a timid, gentle insurance man who has just retired when his wife suddenly dies, Jack Nicholson responded with one of the finest performances of his career. Bullied by his wife, liked by most, having gone as far as he can go with the company he works for, he wonders what retirement will bring, when suddenly he is on his own, and has no clue how to survive. With his daughter's marriage looming he hits the road in hopes of talking her out of marrying, but more in hope of finding himself.
Nicholson as brilliant as the gentle little man with the comb over who sits on the sidelines watching life slip past. Never before has he been so reigned in, so small on screen. The final moments, where he realizes his life has so much meaning to the child he sponsors monthly, that whether he realizes it or not he has changed a life. Reading the letter, looking at the painting the child has sent him, he bursts into tears as much for the life that has passed him by, and for the joy he must feel in making a difference. Superb, and that Nicholson did not win an Oscar is criminal.
Read More: Best Character Driven Movies of All Time
6. Nebraska (2013)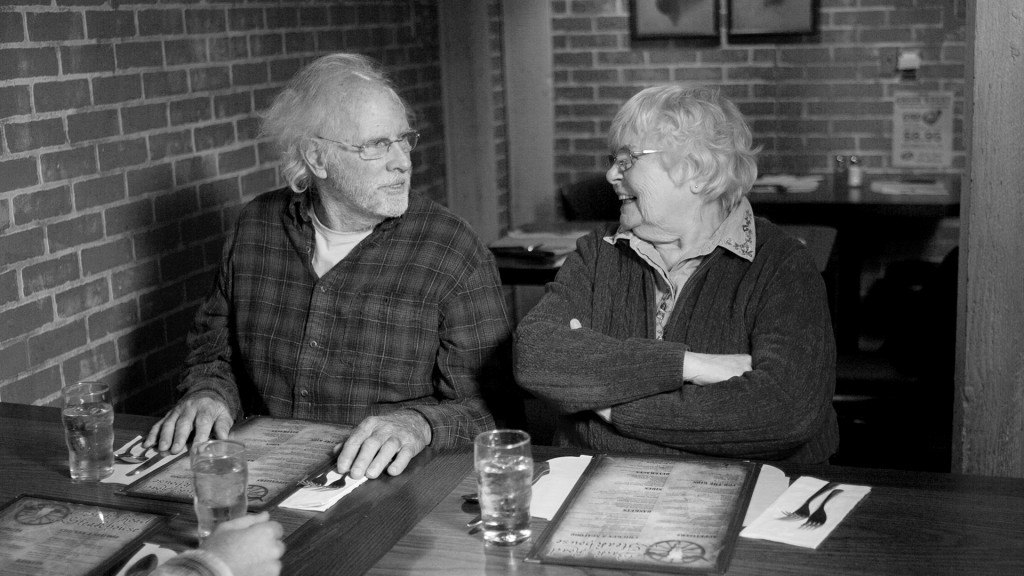 Bruce Dern was among the greatest actors of the seventies, a man who gave himself over to his roles and was consistently interesting on film. Through the nineties he pretty much slipped out of major films, coming back in the new century with his superb work in Nebraska. As a tough old bird convinced he has won millions, he convinces his estranged son to drive him across country to pick in his winnings, and together they go on a journey to forge a bond. The son sees what it is to grow old with regrets, with not having achieved what you had hoped, and he sees his father wears it like a sad weight.
Dern is superb, often without a lot to say, his character lost not the past, living moments over and over in his mind. We understand how he gets fed up with his spitfire of a wife, played with wild fun by June Squibb, but this is Dern's film. The old actor knows it and reaches down to do the best work of his career since the seventies.
Read More: Best Zombie Movies of All Time
7. Venus (2006)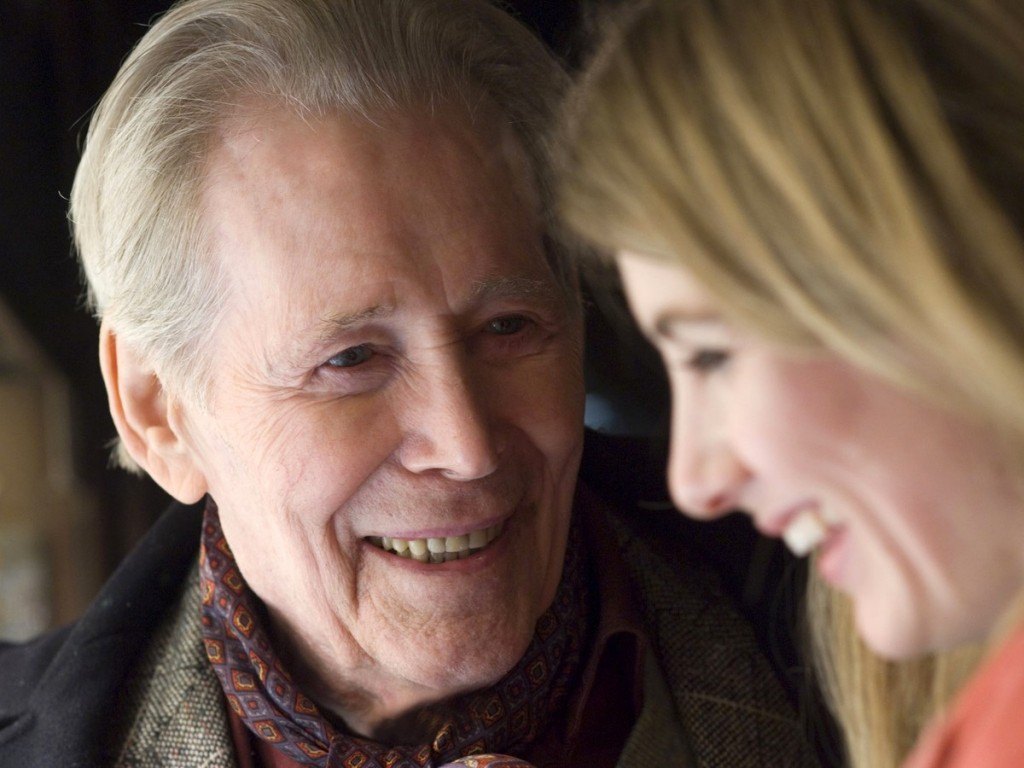 There will be times throughout this sad, often dark comedy you will experience moments of discomfort based on what is happening on screen, yet the splendid performance of Peter O'Toole as a once great actor, now very old man will allow you to forgive a lot. Maurice was the sort of actor who bedded everyone, which cost him his marriage, and despite being the other side of eighty still has an eye for the ladies, especially those under thirty, under twenty five.
When a friend has a less than twenty old girl stay with him, Maurice hits on her and they strike an odd bargain. She gives him glimpses of her body, lets him touch her, for more money. It nearly crosses into creepy territory, but the actor never allows it, keeping it melancholy and sad, eventually heartbreaking when the young woman is partially responsible for Maurice being injured. She helps him as he heals and finally gives him a gift, not what one expects.
Read More: Best Movies Based on Books
8. Atlantic City (1981)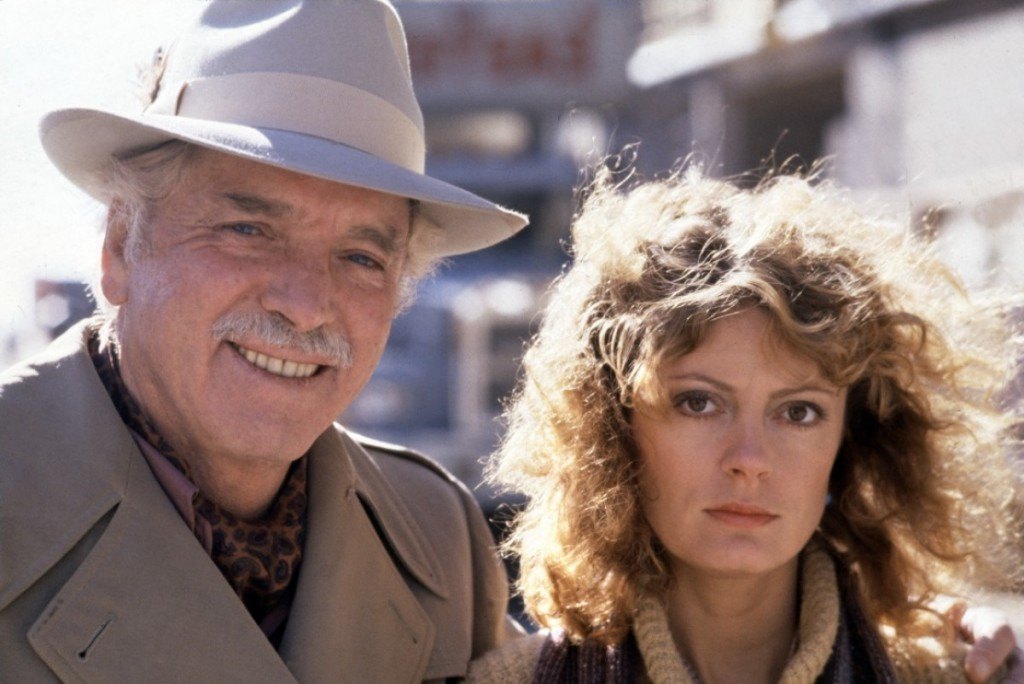 As an over the hill numbers man for the mob, a low man on the poll who spins stories making himself out to be much more than he ever was or is, Burt Lancaster gave a performance for the ages, the finest of the year and easily of his career. His Lou is a man who has reached old age and wishes he were so much more, had done so much more, so he lies about his ties to the mob, his standing in the mob. A young woman falls for him when he protects her and asks him, thinking him a knowing mobster, "teach me stuff" and so he tries. Lou gets them in over his head, nearly gets them killed, before she figures him out. Lancaster is superb, an old lion out for one last hunt as it were, with Susan Sarandon giving her first great performance. Louis Malle directed and wrote the film.
Read More: Best Narrative Movies of All Time
9. On Golden Pond (1981)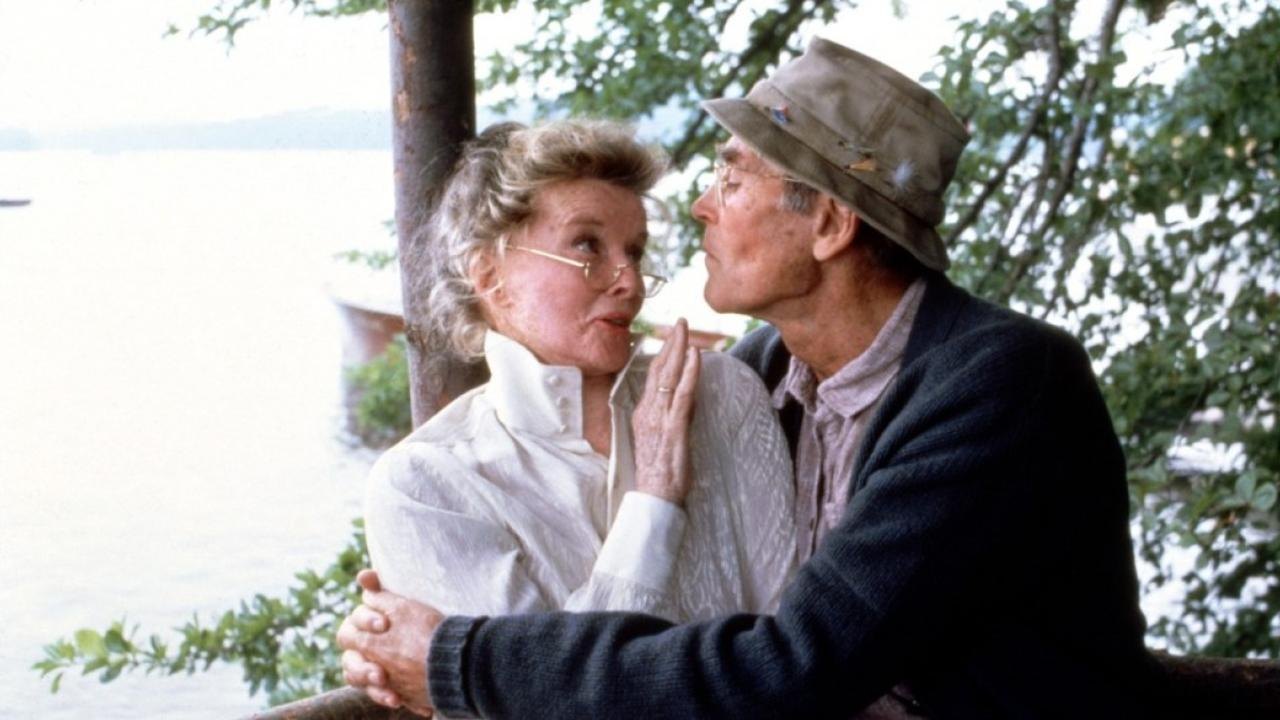 What robs On Golden Pond of being taken seriously as an American masterpiece were the articles in Time Magazine and others that discussed great breeding when it came to the cast, Henry Fonda, his daughter Jane, who produced the film, and Katherine Hepburn. Uniting the two elderly actors who had never worked together was a major coup, but hardly the stuff of Hollywood legend, hardly worthy of discussing great lineage, I mean it is just a movie. As it stands it is a fine film about the horrors of growing old, feeling yourself fall apart, your mind slipping, old grudges unsolved. Henry Fonda won an Oscar for his performance, though was destined to do so the moment he was cast.
Hepburn won her fourth for Best Actress, and she is wonderful. The Fondas carried a lot of baggage into the film, some resolved, some not, and you feel the hostility and resentment. Yes the music is intrusive, yes it is sticky and sentimental, but it has moments that soar. Watch the fear on Henry Fonda as he cannot remember the path home, and the sheer devotion in Hepburn during her knight in shining armour monologue. The actors elevate it.
Read More: Best Comic Book Movies of All Time
10. Tell Me a Riddle (1980)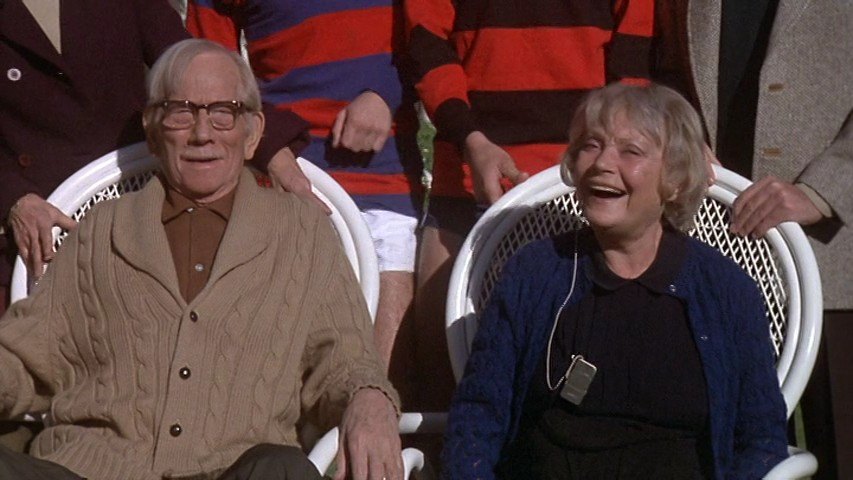 A strange little film, directed by Oscar winning actress Lee Grant, the picture deals with an elderly couple who seem to have lost the sparkle in their long marriage. When they take a cross country trip to deal with her illness, they stay with their fiery grand daughter who seems to ignite something in them, allowing them to rediscover their love for each other. Lila Kedrova was magnificent in the film, deserving of Oscar attention and Melvyn Douglas equally good as her husband. Hard to find these days, but worth a look, as it is an unflinching look at what it is to grow old.
Read More: Best Teen Movies of All Time