The name Morgan Freeman doesn't need any introduction. He is a Hollywood legend who has been active in the industry for decades. Whenever we think of Morgan Freeman, we remember his tranquil demeanor and that amazing baritone. When Morgan Freeman talks, you listen. His voice is one of the most notable baritones in Hollywood and he has made quite a good use of it. Over the years, he has appeared in and narrated numerous films, TV series, talk shows, documentaries, and animated ventures.
But do you know before making acting his career, Freeman worked for United States Air Force? Well, he worked as a mechanic between 1955 to 1959 in the Air Force. He was born on June 1, 1937, in Memphis, Tennessee. From childhood, his acting talent was evident. He regularly featured in school dramas, won a statewide competition and also appeared in a radio show. He went ahead with Air Force and after four years, he finally responded to his calling and arrived at Los Angeles. The 60s and 70s were the phases where he struggled the most. He took acting and dance lessons and worked as a clerk at the same time.
Freeman made quite a mark through his theatre performances. After playing quite a handful of roles and receiving awards, he gradually moved towards the big screen. However, his first famous performance was on the small screen. It was in the children's show 'The Electric Company' where he played numerous characters. Apart from that, his first feature film also arrived in 1971 in the form of 'Who Says I Can't Ride a Rainbow!'. After that, his career graph only went upwards. He appeared in smaller roles and also in big Broadway shows.
However, the latter part of the 80s finally changed Freeman's fortune. It all started with 'Street Smart' in 1987 that fetched him an Oscar nomination. He played the character named Fast Black in the film. 2 years later, he gave another compelling performance in 'Driving Miss Daisy' that earned him his second Oscar nomination. That film established Freeman as a bankable actor. He continued to star in solid films like 'Glory' (1989) and Clint Eastwood's 'Unforgiven' (1992).
But his most famous and critically acclaimed role came in 1994's 'The Shawshank Redemption'. He dazzled the audience in the role of prisoner named Red and the film has now become a cult classic. After delivering such a nuanced performance, Freeman struck gold by co-starring with Brad Pitt in David Fincher's crime thriller 'Se7en' (1995). That film received unanimous praise in all departments. He kept appearing in big films very frequently. At the turn of the century, he played God with his charm and captivating voice in Jim Carrey's comedy 'Bruce Almighty' (2003). He also returned to play God in 'Evan Almighty' (2007).
In 2005, Freeman finally got his due. He bagged the Oscar for his breathtaking performance as Eddie Dupris in Clint Eastwood's masterpiece, 'Million Dollar Baby' (2004). Freeman then went on to narrate Steven Spielberg's blockbuster 'War of the Worlds' (2005) and act as Lucius Fox in Christopher Nolan's 'Batman Begins' (2005). He also appeared as Lucius Fox in 'The Dark Knight' (2008) and 'The Dark Knight Rises' (2012). His performance as Nelson Mandela in 'Invictus' (2009) was memorable.
Over the years, he has appeared in big tickets like 'Gone, Baby, Gone' (2007), directed by Ben Affleck, 'The Bucket List' (2007) with Jack Nicholson, 'Wanted'(2008), 'RED' (2010), 'Olympus Has Fallen' (2003), 'Now You See Me' series, 'The Lego Movie' (2014), 'Lucy' (2014), 'Ted 2' (2015), 'London Has Fallen' (2015), and 'Going in Style' (2017). Even at the age of 82, Morgan Freeman is going strong. He is busier than ever and his latest projects reiterate the fact that God doesn't age. So now you must be wondering what is the next Morgan Freeman movie or TV show? Well, here's the list of upcoming Morgan Freeman films and TV shows scheduled to release in 2019 and 2020. We can only hope that the latest Morgan Freeman movies would be as good as some of his recent ones.
4. Angel Has Fallen (2019)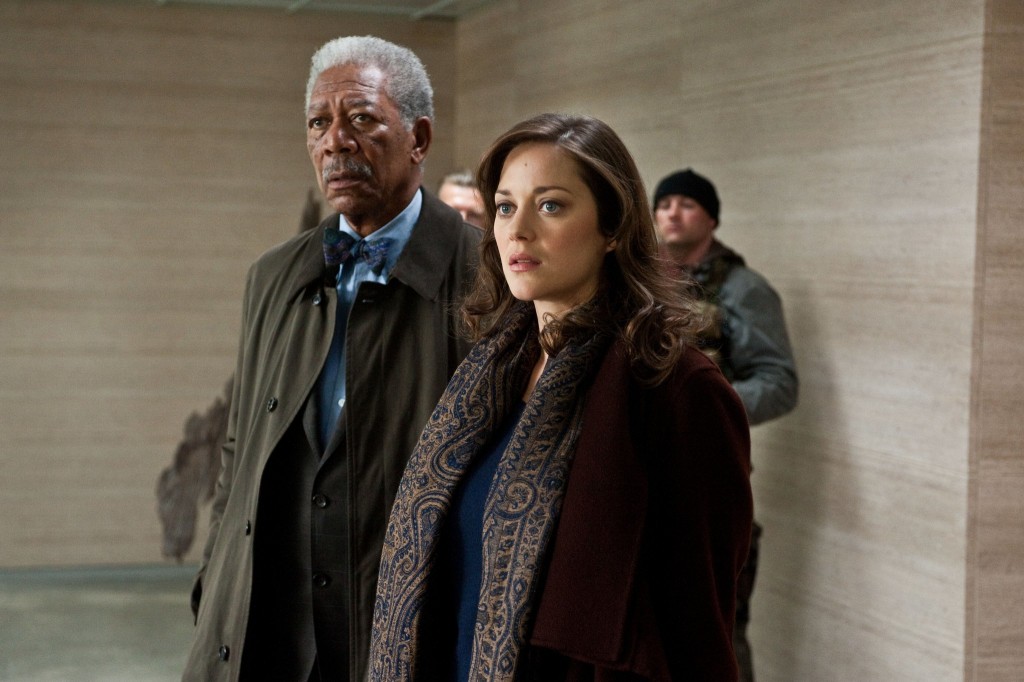 Gerard Butler as Mike Banning returns in the third installment of 'Olympus Has Fallen' series. And so does Morgan Freeman as Allan Trumbull. After the incidents that transpired in the last two films, Allan Trumbull is now the President. In this film, the assassination of the President is attempted and Banning is framed as the culprit. His own Secret Service agency and the FBI are looking for him but he must clear his name from the accusations and save the president from the actual threat. Judging by the trailers and previous films, 'Angel Has Fallen' is gearing up to be an action-packed spy thriller and we are sure to be entertained by Morgan Freeman's Allan Trumbull again. The film is set to ring in cash registers when it releases on 23rd August 2019.
3. The Comeback Trail (TBA)
Directed by George Gallo, 'The Comeback Trail' is a remake of the 1982 film by the same name. The film boasts of three iconic actors of our times: Robert de Niro, Tommy Lee Jones, and Morgan Freeman. The film deals with the story of a producer who owes money to a mob boss and in order to get hold of some money, he creates an insurance fraud with a washed-up star of yesteryear. De Niro plays Max Barbar, the producer, and Tommy Lee Jones plays the character of Duke Montana, the star of the fake Western. Morgan Freeman essays the role of the mob boss. George Gallo has quite an experience and he has already worked with De Niro and Freeman in the past. No release date is officially disclosed but it may arrive on Memorial Day weekend next year.
2. Now You See Me 3 (TBA)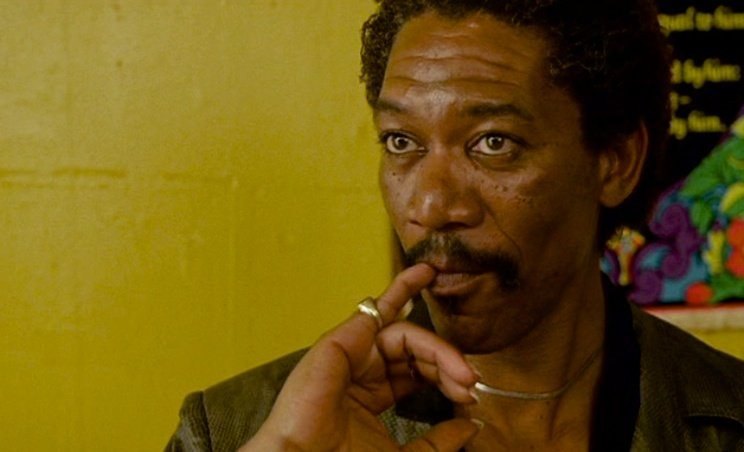 The celebrated magic-based series was always supposed to be a trilogy. And the fans are getting exactly that. The talks of 'Now You See Me 3' started doing the rounds back in 2015. Morgan Freeman will return to expose the magic tricks again as Thaddeus Bradley. The film is also rumored to add Benedict Cumberbatch in the mix as well. Apart from that, usual members like Mark Ruffalo, Woody Harrelson, Michael Caine, Jesse Eisenberg, Dave Franco, and Daniel Radcliffe will also return. The director of the film is supposed to be Jon M. Chu. It is produced by Lionsgate and is expected to release later this year.
Read More: Upcoming Al Pacino Movies
1. The Hitman's Wife's Bodyguard (TBA)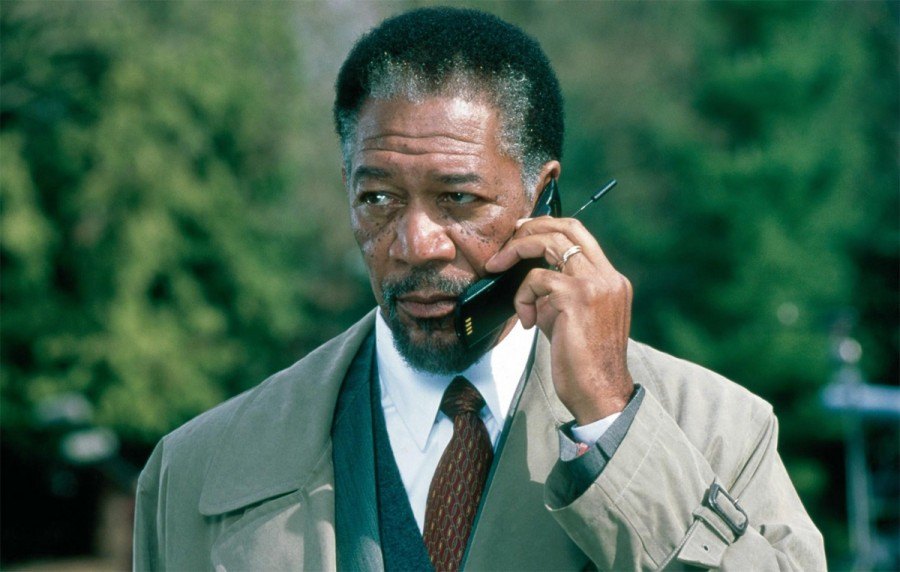 We are really excited about this one. After the success of 2017's 'The Hitman's Bodyguard', a sequel was always in the pipeline. The action sequences and amazing chemistry between the leads in the first film were major highlights. Both Ryan Reynolds and Samuel L Jackson are doing some amazing films right now so it only made sense that they return with a sequel. The story will focus on Darius Kincaid's wife Sonia Kincaid (Salma Hayek) as Reynolds' Michael Bryce is hired to protect her. Patrick Hughes returns to direct the sequel. Antonio Banderas will also be seen in this film. But we are most excited about Morgan Freeman joining the cast. We bet seeing Jackson and Freeman together in an action-comedy will be a treat to the eyes. The film is expected to release either in the later part of 2019 or in 2020, as no date has been finalized.
Apart from the above mentioned films, Morgan Freeman's name is also associated with another two projects. But the development around the projects and their believability are under serious scrutiny. One of them is 'The Notebook' director Nick Cassavetes' film titled 'The Manuscript'. The film ran into financial issues and Cassavetes sued a venture capital firm this year after the company failed to provide him $1.3 Million. There was another project titled 'Cold Warriors'. Freeman's association with the film broke back in 2015 but we haven't got any substantial news about the project's development. The film was supposed to be directed by Raja Gosnell, who helmed 'The Smurfs' franchise. Morgan Freeman is also the narrator and host of two ongoing TV shows: The Movies on CNN and The Story of God on National Geographic.
Read More: Upcoming Robert De Niro Movies