2009 was mix bag of a year. We got to see some really great films, but overall it wasn't as exciting as some of the other years of this century. Anyway, here's the list of what we think to be the top movies of 2009.
15. Star Trek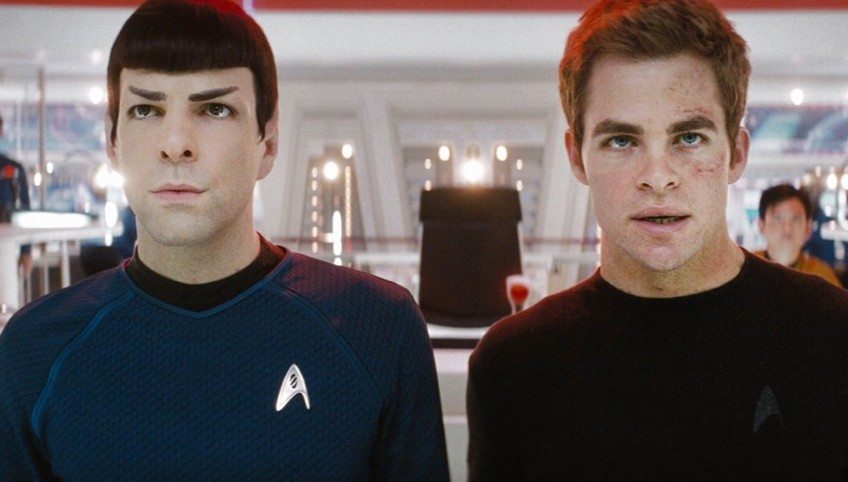 Part of one of the most famous franchises of Hollywood, this film had a lot to live up to. Fortunately, it did that and more. Directed by J.J. Abrams this science fiction film is a reboot of the Star Trek series and also the first of the franchise to win an Academy Award(for makeup). A critical and commercial success this movie follows the exploits of Captain Kirk played by Chris Pine who battles Nero played by Eric Bana, a person who threatens the United Federation of Planets. This film was set in an alternate timeline to free it of the constraints of continuity of the large franchise, and presents enjoyable storytelling, impressive visuals and stunts. Fans of the franchise aside, this film is definitely recommendable to cinema lovers as well for its fine execution.
Read More: Best Movies of the 2000s
14. Watchmen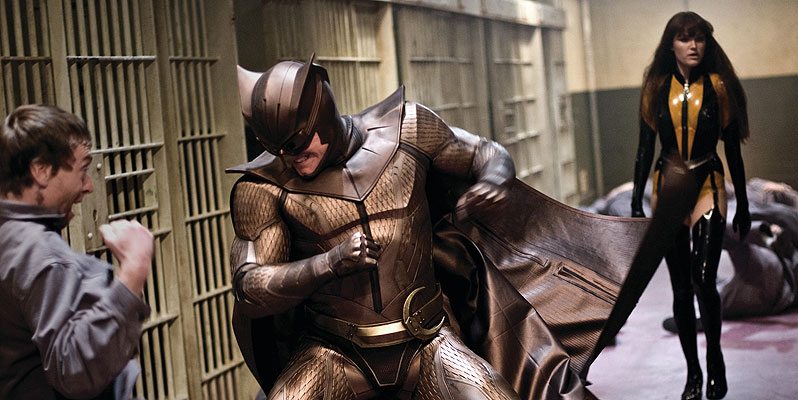 Directed by Zack Snyder and based on the comics by Alan Moore, this film is about superheroes but it transcends being just a superhero film. Arguably the best superhero film by Zack Snyder, the story is about a disbanded group of superheroes who realize that their members are being killed off one at a time and begin to investigate the case and pursue the killer. However, the film also deals with trauma, handling civilian life after the glory of being a superhero. The film has fantastic character development, mind boggling visuals and a great selection of music. Furthermore, being based on an Alan Moore comic, the plot offers a healthy dosage of philosophy that the discerning film viewer will sure like to think about. Watchmen is easily the best superhero movie of 2009, and perhaps ranks among some of the best superhero movies of all time and viewers are definitely encouraged to sit through the longer extended cut of the film to truly absorb and enjoy the brilliance of this movie.
Read More: Best Movies of 2012
13. Sherlock Holmes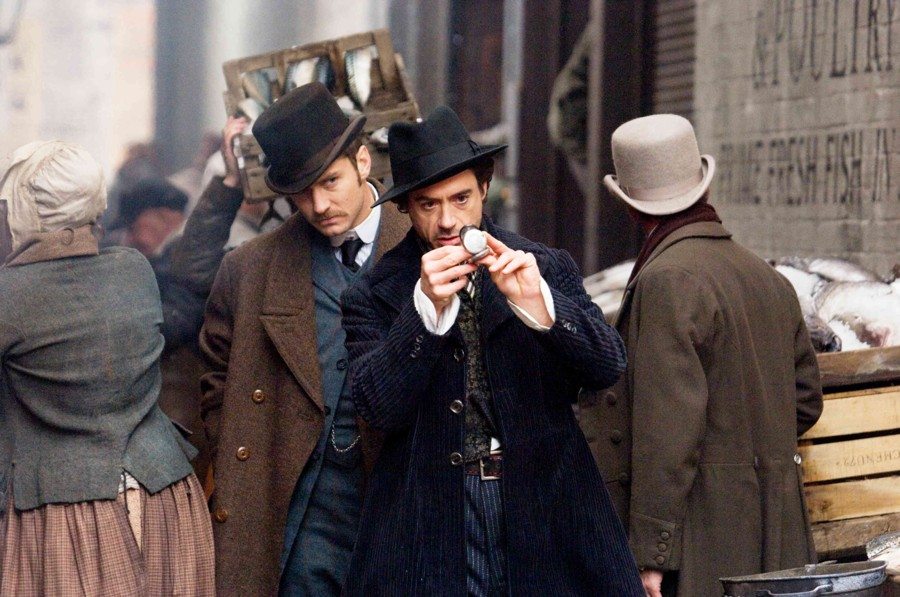 Directed by Guy Ritchie this film is based on the titular detective of global renown. Played by Robert Downey Jr, with Jude Law as the supporting Dr. Watson, this period crime film has crisp storytelling, even progression and a tempo that carries on throughout the film. While these are characteristic of Guy Ritchie's style of filmmaking, the credit for maintaining the tempo must also go to Hans Zimmer's composition of the background score. Overall, these elements come together to make for a fantastic detective film. Robert Downey slips into the easy charm and slight arrogance of Sherlock Holmes while Law delivers a powerful performance as the proper Englishman, Doctor John Watson. Overall, the film is definitely a good one and the critics and its box office success goes on to prove this.
Read More: Best Movies of 2014
12. State of Play
Based on a British television series of the same name this film directed by Kevin Macdonald is a well crafted political thriller. The film presents an extremely talented cast including Russell Crowe, Jason Bateman, Ben Affleck and Rachel McAdams. The plot explores a journalist's investigation into the suspicious death of a congressman's mistress. Dealing with themes of journalistic freedom, and relations between politics and press, this film combines compact storytelling and good acting to make it a compelling watch.
Read More: Best Movies of the 1980s
11. Public Enemies
Directed by Michael Mann this biographical mob drama sets off John Dillinger one of America's most notorious robbers and FBI agent Melvin Purvis, the man who brought him down. The film is set in the period of the great depression which and is historically accurate in some parts in choosing its filming sites. However, the film does use artistic license to portray a thrilling story of a cat and mouse chase with the FBI hot in pursuit of a notorious group of gangsters. Dillinger played by Johnny Depp and Purvis played by Christian Bale both give compelling performances and the story itself is fast paced and filled with action to keep the audience well on their toes. All said and done this was definitely one of the better films to come out in 2009.
Read More: Best Movies of 2016
10. A Serious Man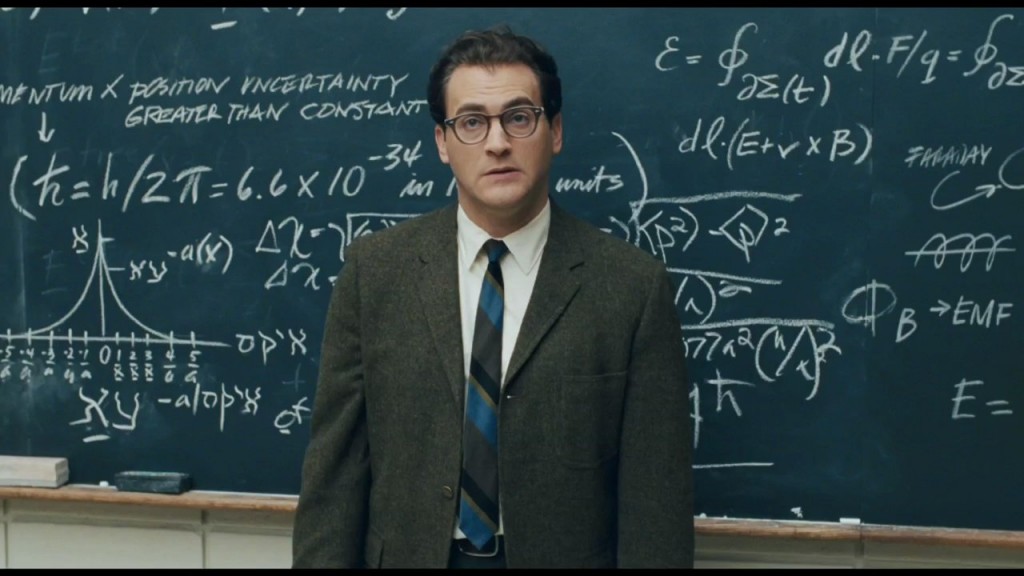 A film that deserves much consideration and is often unnoticed, this is one of the finest works by the Coen brothers. Ethan and Joel make this film in their trademark style where the narrative trails off into nothingness and offers no concrete conclusion, they portray a section of a man's life – a professor's life that comes apart, and gains some semblance of stability. Their film, like most of their work is peppered with ambiguous events that distract from the main narrative and while it should break down the narrative structure, the brilliance of the Coen brothers somehow prevents that. This film, a dark comedy, should be watched with utmost attention for viewers to realize the genius of Ethan and Joel Coen.
Read More: Best Movies of 2000
9. Invictus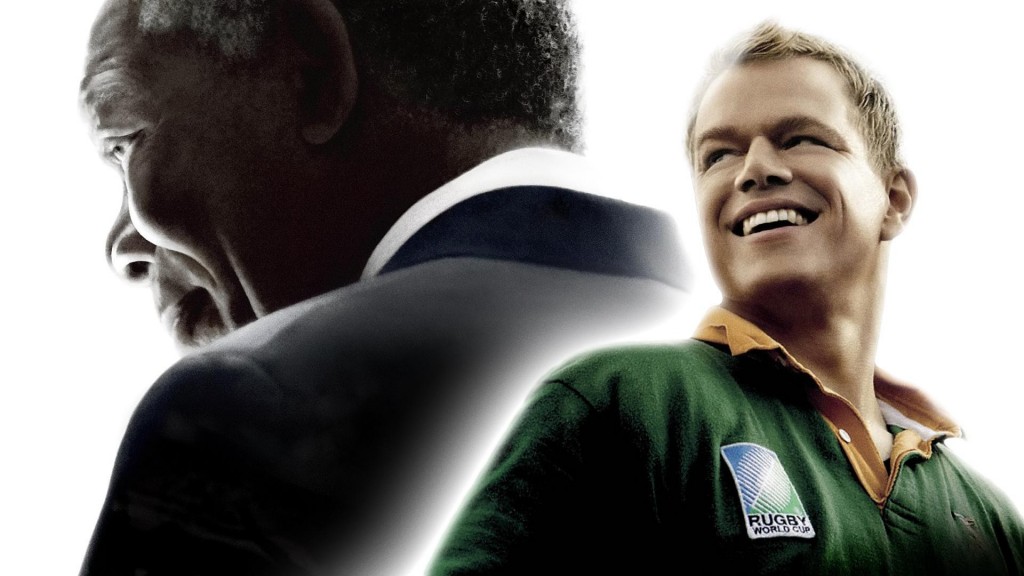 Clint Eastwood is a person who has matured from a great actor to a great director. This film which can be categorized as a sports drama is ample proof of that. Set around the time of apartheid this film follows the success of the South African rugby team against all odds. Morgan Freeman plays the role of Nelson Mandela and Matt Damon takes the helm as the captain of the rugby team. The cast and Eastwood's style of storytelling makes the film a heroic adventure and a visual treat.
Read More: Best Movies of 1974
8. District 9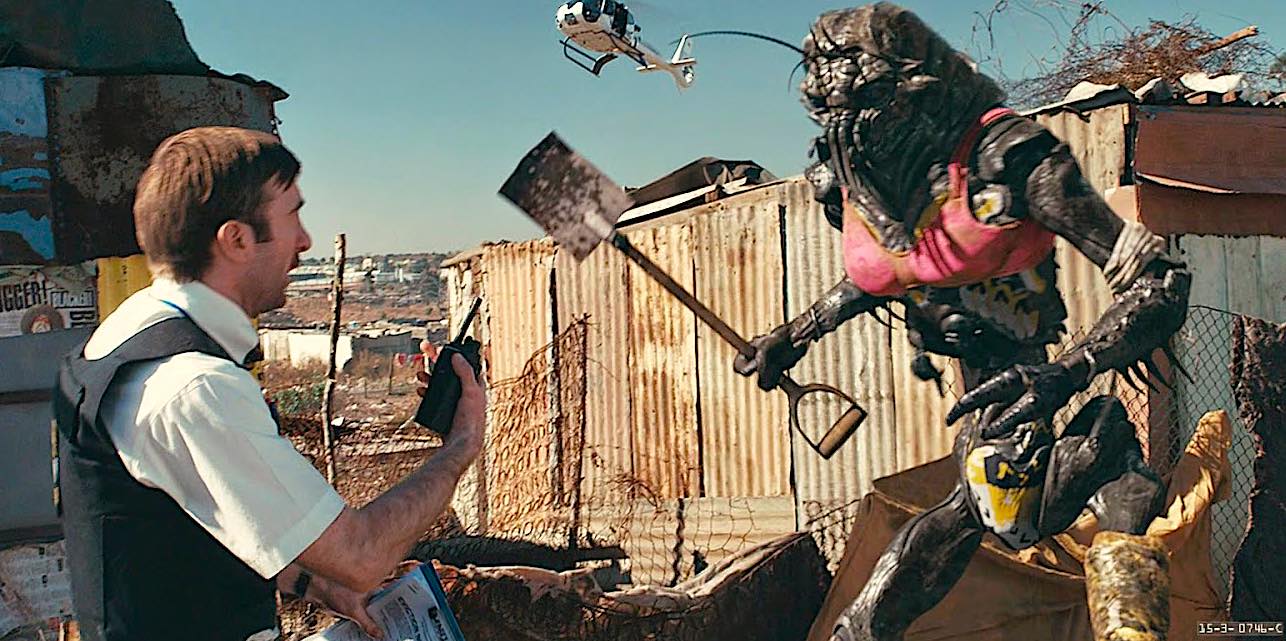 This film proves that 2009 was probably a great year for science fiction films. Nowhere near as huge as Avatar in its estimated budget, this film still managed to send shockwaves through the cinematic world with its expert handing of content. Named after District 6, an area in South Africa which came under controversy during the apartheid era, the film follows a similar premise. Primarily shot in found footage style, it induces an air of authenticity into the events which might otherwise have seemed farfetched. It turns the alien invasion plot on its head, wherein a group of aliens appear over South Africa and they are put in an intermittent camp in abysmal conditions. This film is a must watch for science fiction lovers and lovers of cinema in general for its brilliant content and editing techniques.
Read More: Best Movies of 1979
7. 500 Days of Summer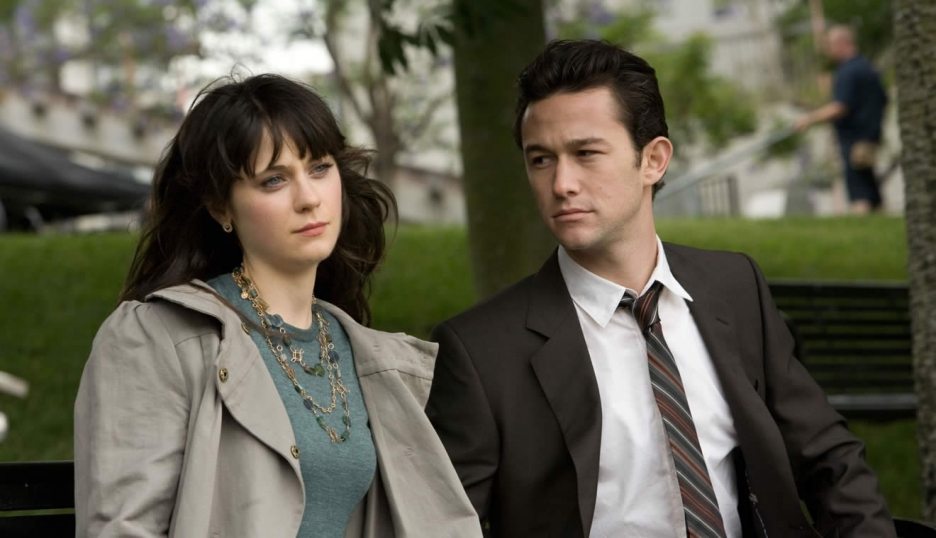 Directed by Mark Webb, this film has my utmost respect as it is an independent project. Starring Joseph Gordon Levitt and Zooey Deschanel, this romantic comedy drama is one of the finest examples of a post modern love story. Although the film starts off with the warning that it is not a love story, it's a boy meets girl story, the frustration of unfulfilled love and rather the fact that real life plays out very differently from the movies is brilliantly portrayed in this film. A compact story told in a non linear recall fashion from the perspective of Levitt's character, this film is bound to make the viewers feel warm in their bones despite the original couple going their separate ways. The film teaches a valuable lesson that life and love does not always go according to script and it is up to us to find our happiness in other people.
Read More: Best Movies of 2007
6. Up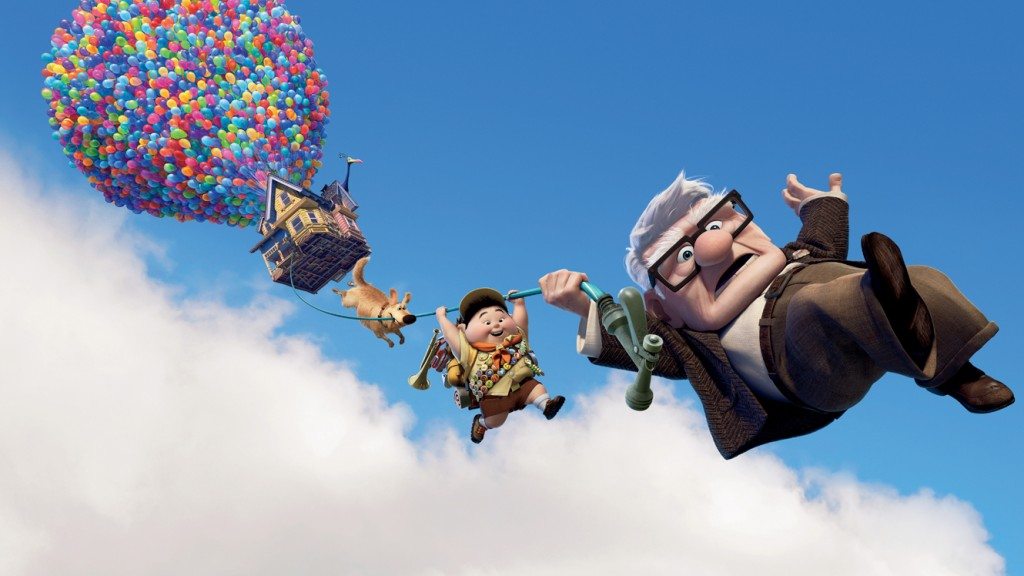 Probably one of the finest animated films ever made and definitely the best animated film of 2009, this Pete Docter directed adventure comedy opened the Cannes Festival that year and was nominated for best picture in the Oscars. Up became the first animated film to open Cannes and the second to be nominated for best picture in Oscars. The plaudits aside the film itself is a heart rendering story about an old man who escapes the mundane life and ties his house to balloons and flies away to South Africa on an adventure with a young boy named Russell. This film is, to reiterate, one of the finest animation films ever and viewers should definitely give it a watch!
Read More: Best Movies of 1994
5. Fantastic Mr. Fox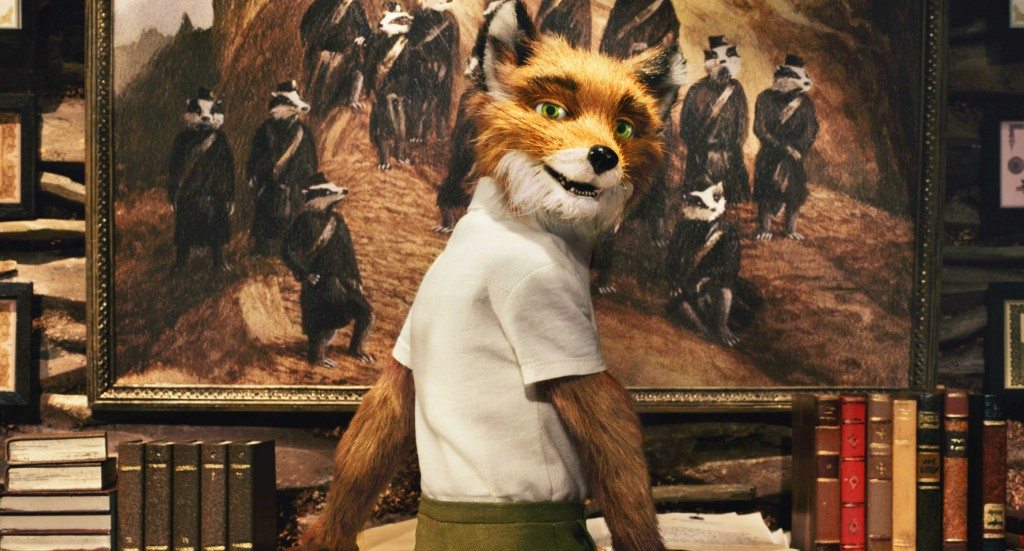 Wes Anderson is a painter as much as a director – the screen is his canvas and he paints the prettiest pictures one can imagine. This film was his first animated film, and adapted from the work of Roald Dahl. The story follows a fox who breaks into the farms of three wealthy farmers and exasperated they try to kill him but he outsmarts them and goes underground. Voiced by George Clooney who brings his easy charm and underlying adorable slyness to the character of the Fox, not only is this film told in the distinctive Anderson style, but as with any Wes Anderson film, it is a delectable visual journey and probably one of the best shot films of this year.
Read More: Best Movies of 1973
4. Up in the Air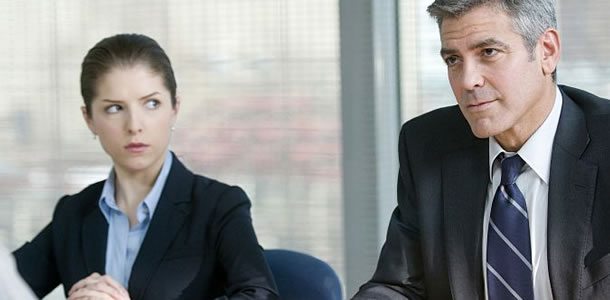 A well made film starring George Clooney, Vera Farmiga and Anna Kendrick, this can be categorized as a comedy drama. The narrative follows the life of a corporate man in charge of layoffs, his philosophy and how through his interactions with two women he changes his outlook towards life and his belief system. Clooney does a fantastic job at playing a travelling man with no roots and the film itself packs a powerful message to have won the appreciation of critics and viewers alike to make it one of the good films to have come out in 2009.
Read More: Best Movies of 2017
3. Avatar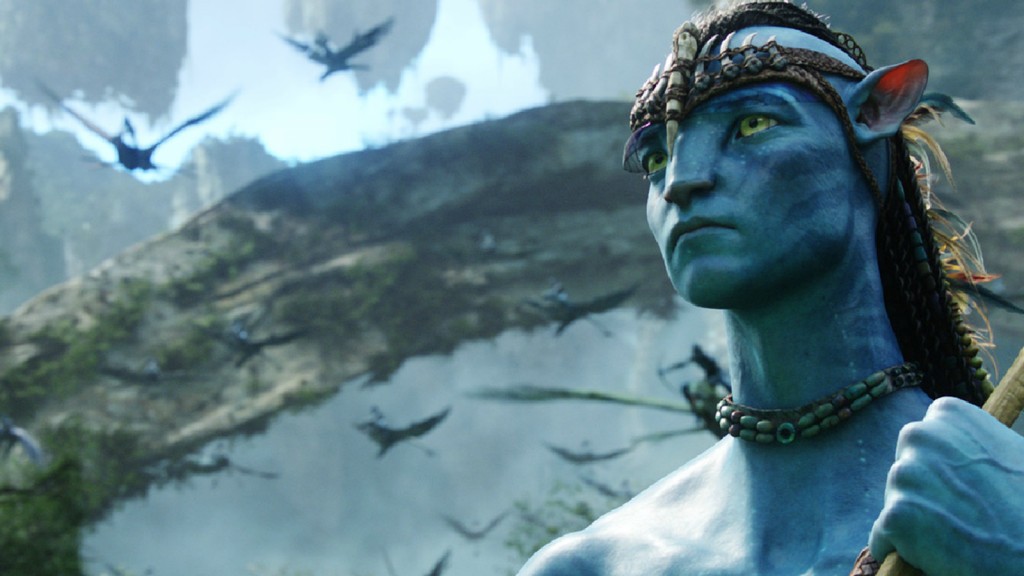 Directed by James Cameron, this film is a classic example of a Hollywood big budget movie. It has all the ingredients for a blockbuster – good direction, good acting, good CGI and a great script. In fact it was a favorite to win the in the best film category. The story is a science fiction epic focusing on a human who simulates interaction with an extraterrestrial species belonging to a planet that humans are trying to colonize for mining purposes. The film uses breakthrough technology in its shooting techniques and enjoyed a highly successful run, becoming the highest grossing film during its theatrical run and breaking Cameron's own record held for Titanic. Avatar is a fantastic film that truly showcases good storytelling and touts cinematic advancement when it comes to technology.
Read More: Best Movies of 2003
2. The Hurt Locker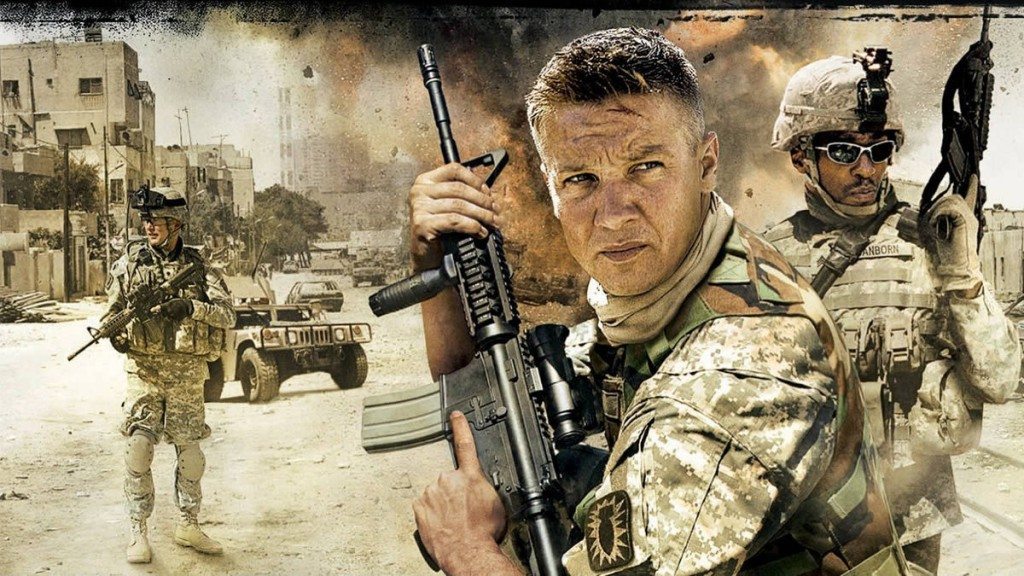 This film directed by Kathryn Bigelow was the most lauded film of the year, winning in the Best Film category and managing to beat her husband's big budget film – Avatar. Besides the healthy spousal competition, this film is an excellent insight into the high nerve-wracking situations for the American troops in Iraq and Bigelow captures the highly intense moments perfectly. The movie is filled with tense action, clear and present danger and internal tension among the bomb disposal unit. The cast does an excellent job to portray the difficult lives of the soldiers posted in a war where the enemy would go to any extremes to gain ideological victory.
Read More: Best Movies of 2011
1. Inglourious Basterds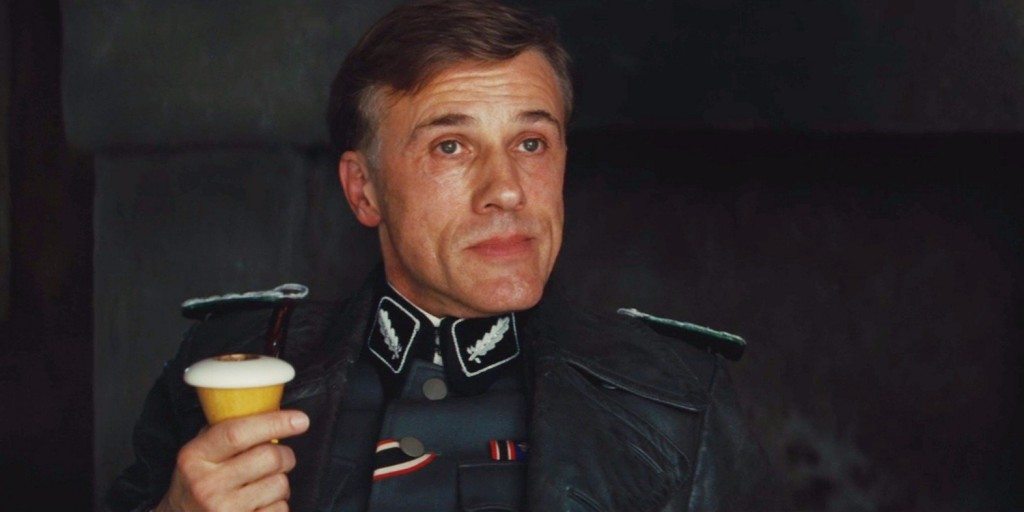 It was a war film unlike any the world had ever seen. This was Tarantino's vision for his movie and he delivered. Based in Nazi occupied France this story follows the life of a young Jewish girl who manages to escape the murderous SS Officer played by Christopher Waltz. She grows up to own a theater and her rage at the Nazis bursts forth in flames, literally, as she sets the hall packed with Nazis including Hitler on fire. The parallel plot follows a group of Allies who rendezvous with their mole, played by the beautiful Diane Kruger, and hatch a plot to assassinate Hitler. The plots intersect at the cinema hall where the movie climaxes to a fiery and bloody ending. With fantastic style, crisp dialogues and brilliant acting from all members of the cast, this film is probably the best film of 2009, personally.
Read More: Best Movies of 2006