For a cine-goer some years are really lucky. Almost every other film released is unique in its own way and provides sufficient fodder for thought. The movies are more often than not critical masterpieces and hailed in the all-time lists. The film makers seem to get their act going. The awards jury have their hands full. Rewarding one might be injustice to the others but such is the game. Some other years are not so lucky with the viewers exasperated at best as a handful of movies can be deemed as watchable. The audience pray secretly for seldom appearance of this drought and wish for the monsoon to strike again with heavy showers.
2012 belongs to the former category. It had a variety of genres coming in the race for the Best Picture award. Rarely does one get to see such a plethora in the queue. 'Argo' came out on top that year but it was a questionable choice to say the least. 'The Master' was snubbed out of the nominations while sensational 'Amour' was way behind in the pecking order. Here is the list of best movies of 2012.
10. Life of Pi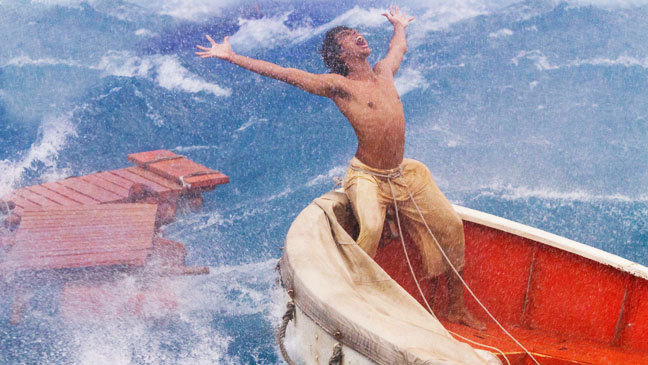 After a revolution in romance with 'Brokeback Mountain', Ang Lee broke barriers in animation with an utterly compelling tale on one man survival. The 'Life of Pi' was as complex as the number itself and without a definitive conclusion. Ang Lee's immaculate vision created visual wonders, wooing the audience like never before, and still retaining the mystery at every nook and corner of the story. He certainly did full justice to the novel and threw boredom away with this adventurous narrative. The Best Director award landed on his doorstep for his efforts.
Read More: Best Movies of the 1990s
9. Argo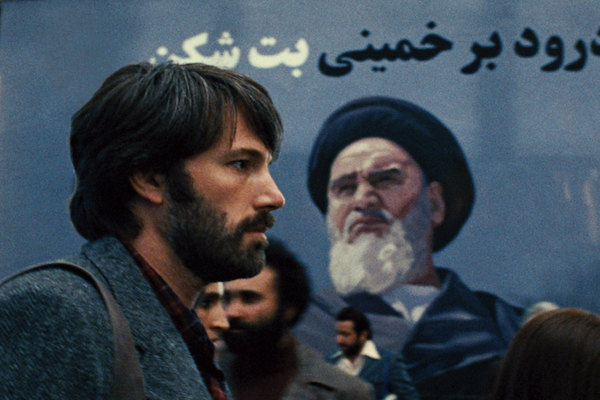 Agro is a one clever film, not only for the plot line but also for the sheer simplicity through which Ben Affleck narrated the exfiltration of 6 American hostages from a troubled Tehran city. His depiction of Agent Mendez's caper wasn't over the top, adrenaline filled, and high action drama. It was calm and composed, much like Mendez himself, as he plans a bogus movie shoot story to throw dust in the Iranian rebel's faces and rescue the 6 hostages sheltered by the benevolent Canadian Embassy. Affleck doesn't try innovative shots to depict the tension. He sticks to the basics and the high tension is evident throughout. Argo is a lesson in direction to all budding film makers. A Best Film win was a bit too much praise perhaps, but then again, it was good.
Read More: Best Movies of the 1970s
8. Les Miserables
Musical is a very risky genre having plenty of chances to go overboard with emotion and ruin the entire effect. Tom Hooper holds Les Miserables with an iron hand, never allowing over expressionism to take over in the battle of brawn, wits and ego between two alpha males. Each and every scene was grueling and emphatic. Les Miserables was a bold transcription of the 1862 novel, dousing in certain imperfections but producing an exhilarating experience all together. Capping this vestibule of emotions is Anne Hathaway's soulful rendition of Fantine, a deserving winner at the Academy Awards.
Read More: Best Movies of the 2000s
7. Silver Linings Playbook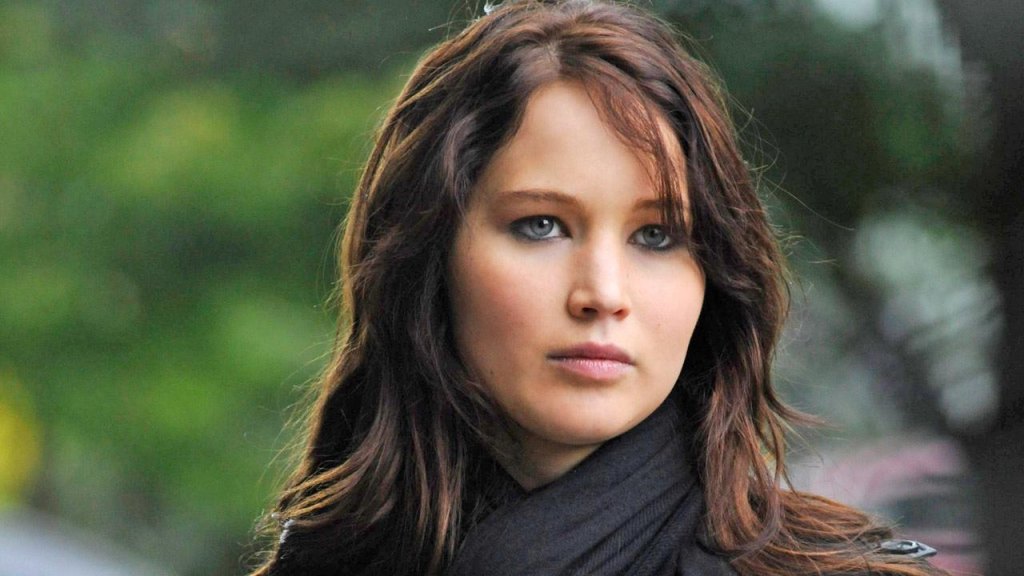 An offbeat movie played by an offbeat ensemble, Silver Linings Playbook had nothing stereotypical with it, battling prejudices in every sense. Seldom does a deemed feel-good movie turn out to be worth it. David O' Russell shows his plethora of stories with this odd tale about hope and willing to live life on one's own terms. One of the most refreshing movies ever made, Playbook doesn't have any deep layers or critical mastery but possesses a soothing narrative which is equally gripping. The lead trio were fantastic; Bradley Cooper showing the world that he was something more than a good-looking mannequin and Robert de Niro bringing his years of experience in the picture. Jennifer Lawrence took the gold for her own, a bit undeservingly, but satisfactorily for a performance which is way away from her usual path.
Read More: Best Movies of 2014
6. Django Unchained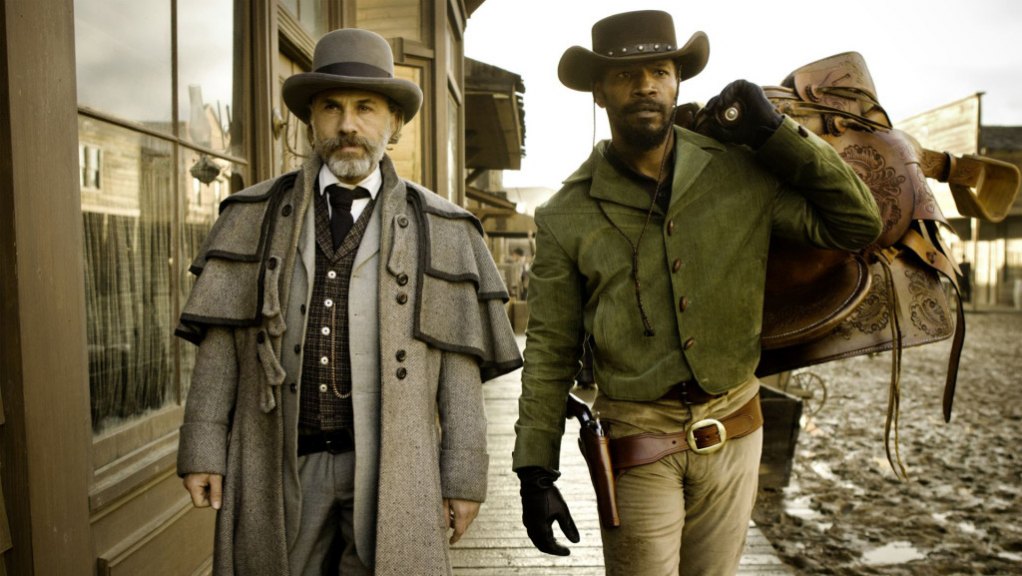 The artful narrator's first foray into Westerns is as loud as he can get. Narrating a vengeance story with slavery as the backbone, Django Unchained has every bit of Tarantino's unique touch, with the bloodbaths, shrouded dialogues, bold shots and the menagerie of colorful characters, most notably the dentist cum bounty hunter Dr. King Schultz and the polite slaver and blood-thirsty Monsieur Candie. The tale was gripping and every bit of action was captivating. The whole effect was anything but amateurish. The introduction of a slave hating slave in the slouching form of Samuel L. Jackson proves how satirical Tarantino can get with his characters. Jamie Foxx rode, fought, loved and killed slavers with a flourish. Leonardo di Caprio was menacing as Candie and Christoph Waltz recreated the charm once again under Tarantino's tutelage, bagging his 2nd Oscar as the supporting actor, albeit less deservingly that his predecessor. Django Unchained might be the most entertaining film of 2012 if not the most perfect one.
Read More: Best Movies of the 1980s
5. The Master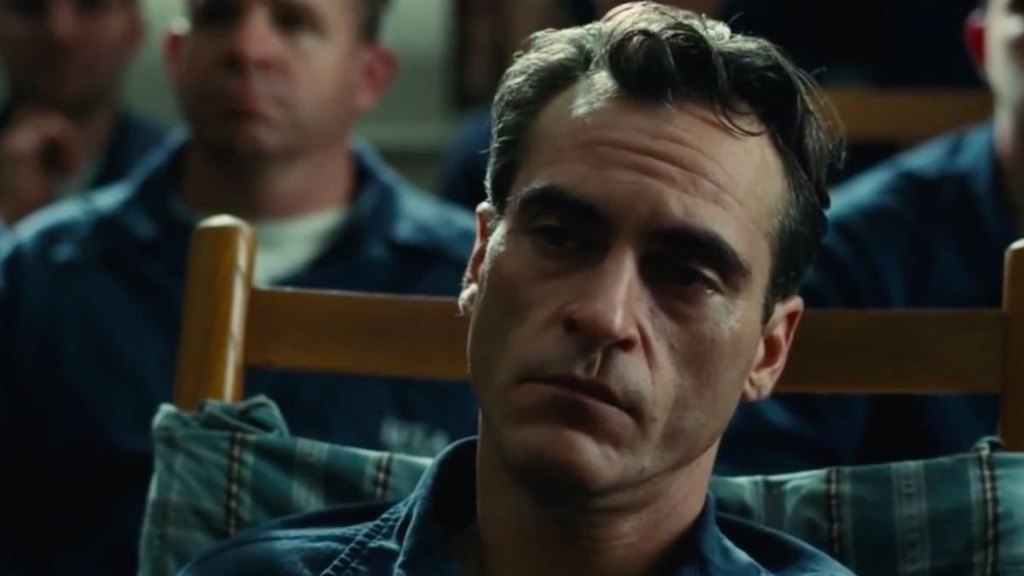 PTA is the most raw and honest film maker in today's world and his filmography right from 'Cigarettes and Coffee' to 'The Master' is irrefutable proof of such. There have been a few movies which show man's psychology in its naked form. Anderson took in the lights and sounds from the main story and produced a heavy metal tune that was entirely his own. He writes some really foreboding characters and then casts perfectly, bringing out the best in his actors. Amy Adams, Philip Seymour Hoffman and Joaquin Phoenix put in perhaps their career-best performances with Hoffman and Phoenix playing with contrast like no other. The Master was snubbed for every single award and has to be by far the most underrated film of the year.
Read More: Best Movies of 2000
4. Lincoln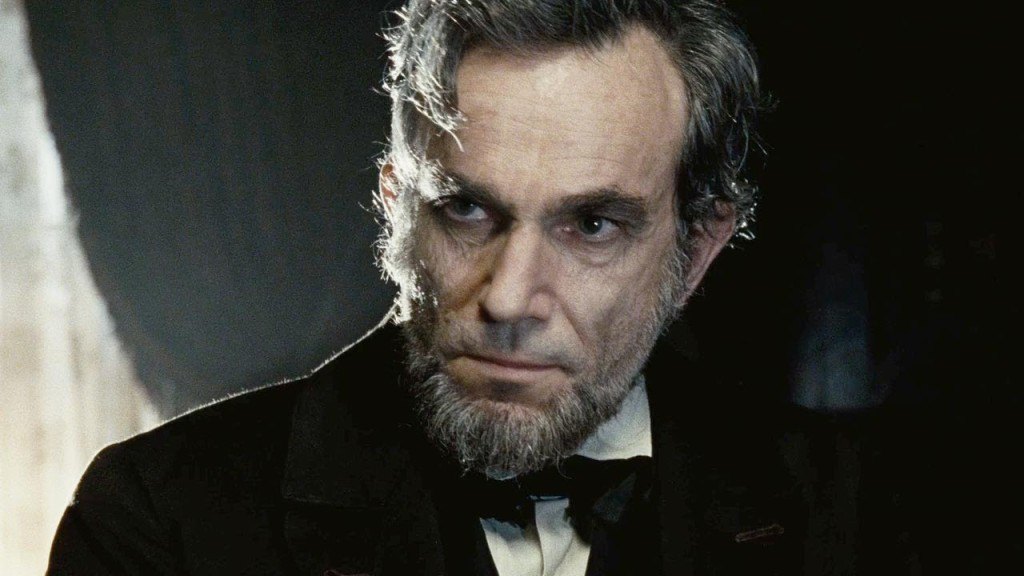 The viewer can only marvel at this cinematic masterpiece. On a whole Steven Spielberg is commonly associated with adventure blockbuster movies like Indiana Jones and Jurassic Park, but more than once he has shown that no stereotype can bind him. Lincoln (2012) is just another example of his creativity. Daniel Day Lewis deservedly won his record third Oscar in the Lead Actor Male category. He portrayed Lincoln as an artful master of charm and manners, imposing his authority with a nonchalant anecdote, making others willful to please him, and getting the right things done at the right time. The tiredness of an old man and the weariness in his voice, exhausted after a long life and wounded by professional and personal catastrophes, is immaculately brought to life by him. Lincoln is a perfect example of how a biopic must be made.
Read More: Best Movies of 1974
3. Zero Dark Thirty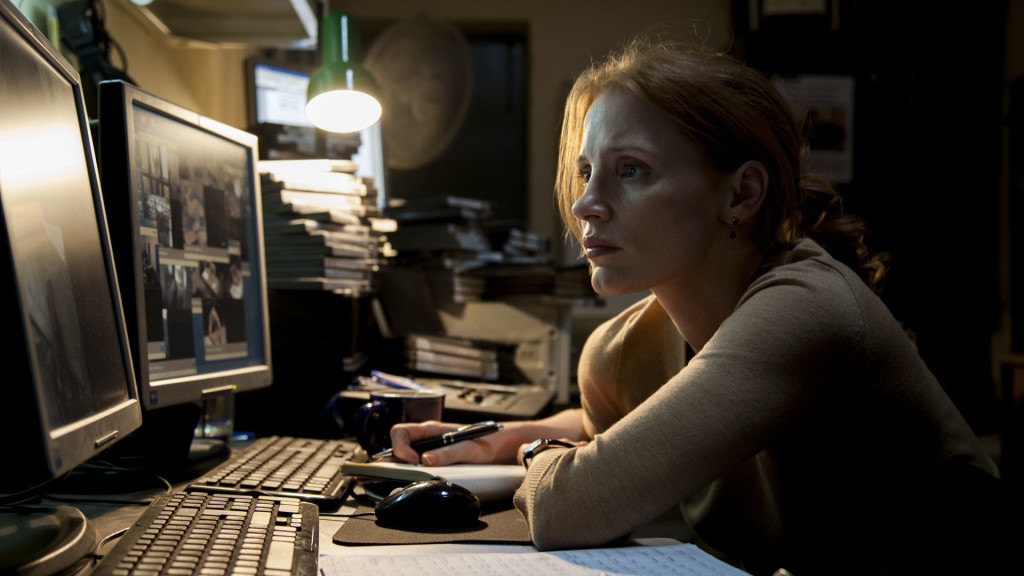 The story of history's greatest manhunt for the world's most dangerous man' can certainly never be a bed-time read. It is grueling, horrific, strenuous and heroic, proving America's resilience to take revenge on the one who had destroyed a valuable part of their nation and had given the world a potent threat after the Cold War. Katherine Bigelow's second venture tells this narrative, albeit from a fictional point of view, and in her own grisly manner shows the extent US Intelligence had to go to find out the truth and get rid of the person who had tormented them, physically and mentally. Katherine Bigelow, after 'The Hurt Locker', strikes a greater note of war pathos with this movie. A journey of 10 years is not easy to depict, and yet she does it, easily enough. Jessica Chastain is nothing short of a marvel, showing the depth of the character like she was born for it. Zero Dark Thirty does merit to be on the list for the greatest real life hero movies of the decade.
Read More: Best Movies of 1979
2. Beasts of the Southern Wild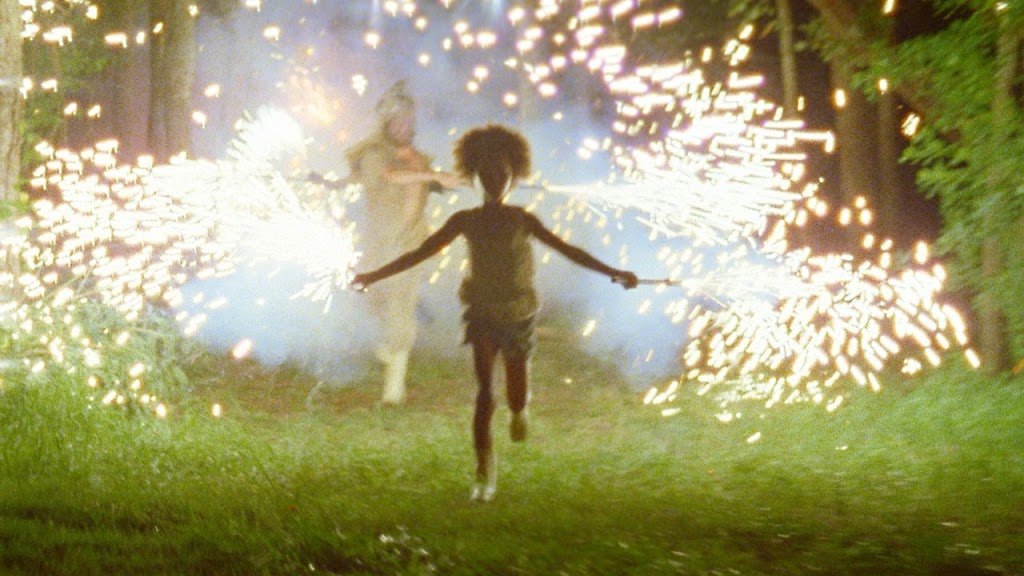 A debutant director cannot announce his arrival with more emphasis. Benh Zeitlin created a grossly underappreciated masterpiece with 'Beasts of the Southern Wild', narrating a man's urge for his roots and his willingness to do anything for it. It questions outright about man's physical boundaries and the ethnicity of the shelter camps. It is basically a survival tale from the other side of the wall. Using the legendary aurochs as symbols of rampage, Zeitlin shows us the powerful side of nature and the amazing bond the 'southern wild' man shares with them. The so-called aesthetic civilization took a moral hit and the wildness emerged triumphant in this emotional journey. A moving narrative and one of the most honest performances by a nine year old Quvenzhané Wallis as Hushpuppy took the film to an entirely new level. 'Beasts of The Southern Wild' isn't everyone's cup of tea, with Benh Zeitlin aiming for an emotionally mature audience. The Academy Awards do have a knack of looking over good films and this is a clear example.
Read More: Best Movies of 2007
1. Amour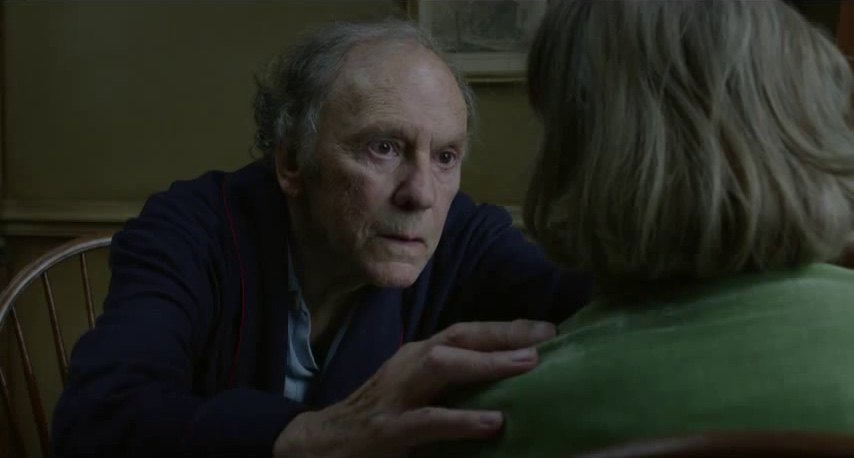 How Amour failed to win the Oscars that year is still a mystery. One of the most heartfelt and humane movies of all time, Amour touched every emotional chord and played the tune of melancholia with them. It transcended the normalcies of love and took it to a celestial level altogether. It is so simple, with a look and a touch and never with corny lines and a thousand mannerisms. Michael Haneke's film was a lilting as a lullaby and dancing in perfect synchrony were the lead pair Jean-Louis Trintignant and Emmanuelle Riva with the latter mysteriously losing the best actress race. Amour will be remembered as a classic and remains among the top romantic movies ever made. The Best Foreign Language win seemed more of a consolation prize than anything.
Read More: Best Movies of 1994