What are the best movies of the 90s? Before we answer that question, let's try to analyze how good the decade of 90s was for cinema. Were 90s as good as the 70s? No, but vastly superior to the 80s, and the decade in which Steven Spielberg, Martin Scorsese, Clint Eastwood, and Robert Zemeckis did some of their career best work. The 90s saw Quentin Tarantino introduced to American cinema. The film world was never to be the same after 'Pulp Fiction' (1994), 'The Shawshank Redemption' (1994) and the sublime 'LA Confidential' (1997) from director-writer Curtis Hanson.
Pixar emerged, forever altering the course of animation with its computer generated features, and visual effects which were created in a computer, allowing the artists to literally create anything. Dreamworks was created and late in the decade would win three consecutive Best Picture awards, spilling into the 2000s.
James Cameron directed 'Titanic' (1997), an extraordinarily ambitious and partly self-indulgent film that ended up being the highest grossing film of all time and won a record tying eleven Academy Awards. Cameron terrified studios with his spending, all of them no doubt seeing another 'Heaven's Gate' (1980) in their future, but the man delivered the goods. Alas, though, the film failed to break into the top 20.
The evolution of Steven Spielberg continued through the decade, the brilliant filmmaker finding his touch and giving us some of the finest films of all time, 'Schindler's List' (1993) and 'Saving Private Ryan' (1998), each winning him an Academy Award for Best Director. His friend Martin Scorsese would be doing brilliant too though he would have to wait for his Oscar. 'Goodfellas' (1990) did not get him the Oscar despite winning him all the film critics awards.
Meryl Streep dominated the decade with an array of outstanding work; Holly Hunter gave a stunning performance in 'The Piano' (1993); Daniel Day-Lewis ended the eighties with an Oscar and proved to be among the finest actors of all time. Jack Nicholson, Dustin Hoffman, and Robert Duvall gave superb performances through the nineties; Tom Cruise emerged to have a great deal of talent and Sean Penn proved at last his promise. It was, in all a decade of great films, innovations, a wild ride, and art on the big screen with many of the films set to become among the finest ever made. With all that said now, here is the list of top movies of the 1990s.
20. Forrest Gump (1994)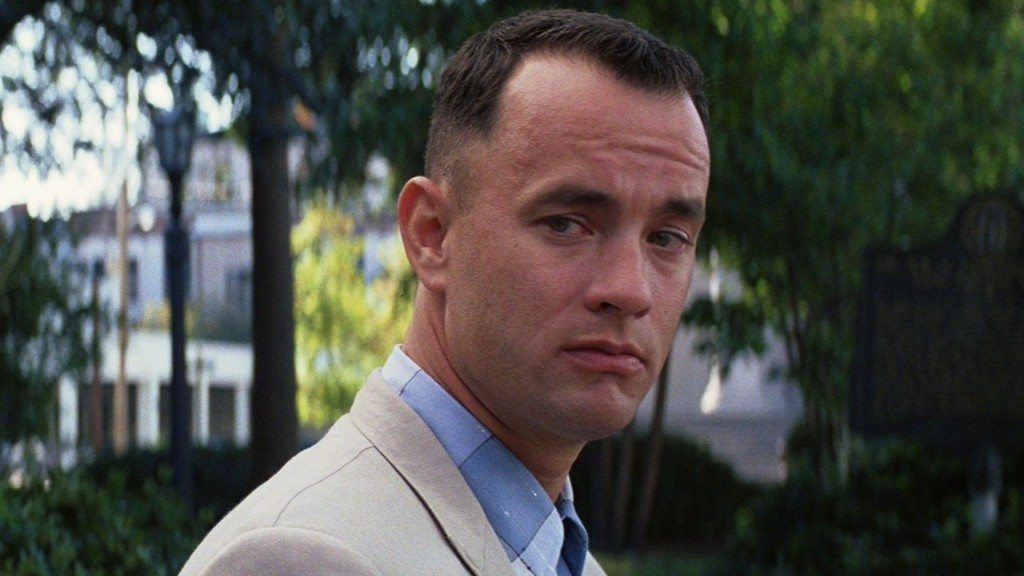 Say what you will, I love it. This sweet-natured fable about a mentally challenged young man who stumbles through American pop culture is superb, with Tom Hanks giving a stunning performance that richly deserved the Academy Award. There is nothing on paper that suggests the manner Hanks portrayed Forrest; he found that within himself. A lovely film with powerhouse performances from the entire cast. Interesting and very subtle visual effects place Forrest in the company of US Presidents, rock stars and in the middle of history it seems constantly. What is amazing about the film is how wrong it could have gone, and how right it always is. Gary Sinise, Robin Wright-Penn and Sally Field offer strong support, Sinise especially, but this is Hanks show and he is superb.
Read More: Best Movies of 2013
19. Thelma and Louise (1991)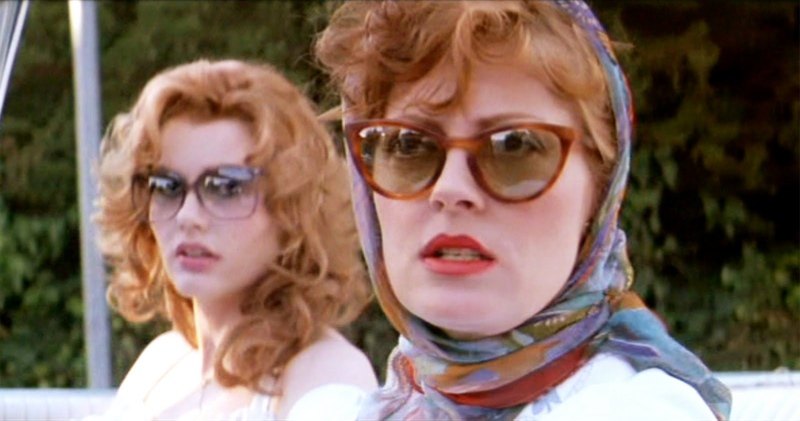 This is a superb film about a friendship between two women who have been harmed and treated poorly by men, one so traumatized she does not hesitate to shoot a man dead for harming her friend and insulting her verbally. On the road they go, feeling alive, truly awake for the first time in their lives. Geena Davis and Susan Sarandon gave the finest performances of their careers as the two outlaws who have really done no wrong, and are a product of having wrongs done to them. Davis is very funny as a much put upon housewife, treated like an idiot by her moron of a husband, awakened on the road to the orgasm and quiet taking to robbing grocery stores. More thoughtful is Sarandon, aware of what the law will do to them if caught, which leads them to that final, heartbreaking but perfect ending, frozen in time forever free. One of the best films Ridley Scott has made.
Read More: Best Movies of the 60s
18. Trainspotting (1996)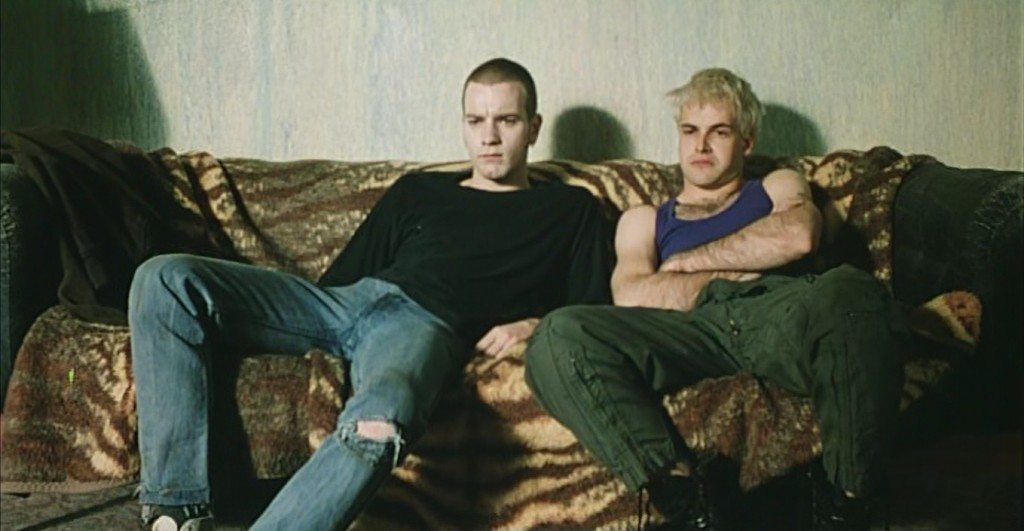 How good was this? My wife and I saw the seven o'clock show and stayed for the nine, not quite sure what we had seen. A black comedy about heroin addicts in Scotland made stars of its cast and director, who gives us fast paced, pulse pounding work that makes no judgments on heroin, great when you are on it, hell when you are coming off. Ewan McGregor is the lead, Ren and superb, but Robert Carlyle steals the movie as Begbie who gets high on bullying and violence. He is more terrifying than any shot of heroin. The film opens with motion and never seems to be still; the characters are always walking, running, shooting up, just moving all the time. There is a startling point of view shot inside the syringe filled with heroin which flushes into the veins like a toilet…unforgettable image. Danny Boyle directed the film and was incredibly snubbed for an Oscar nod, as was the film which deserved that and much more. Loved it, grime, filth and all. Easily, one of the best movies of the 90s.
Read More: Best Movies of the 2010s (2010-2018)
17. Boogie Nights (1997)
Paul Thomas Anderson channels the best work of Scorsese, Altman and Lumet in his superb exploration of more than twenty years in the porn industry. Seeing the business move from film to video, seeing it explode is secondary to the characters within the the film and the surrogate family created by director-writer Jack Horner (Burt Reynolds) who discovers a young man endowed with greatness in his pants, portrayed with innocent charm by Mark Wahlberg. Julianne Moore is brilliant and tragic as a porn star hooked on cocaine, Heather Graham ditsy dangerous fun as Roller Girl (no kidding) and William H. Macy fine as a cuckold who takes his destiny into his own hands, along with a loaded gun. Breezy, fun, with some very tough stuff it was among the best films of its year.
Read More: Best Movies of the 21st Century
16. The Piano (1993)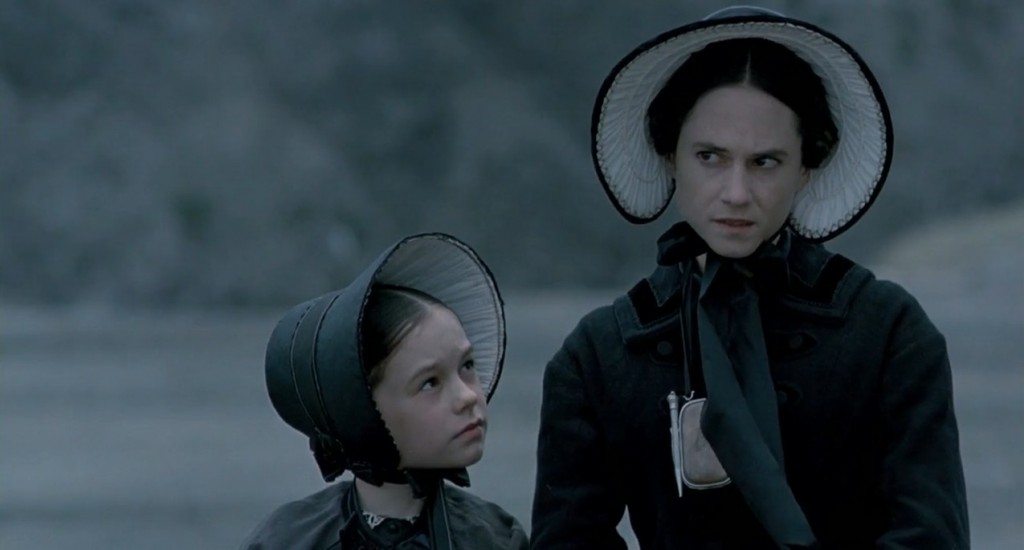 Set in the 1850's, Holly Hunter portrays a mute Scottish mother who becomes a mail order bride to a New Zealander on the other side the world. She arrives there with her daughter, portrayed by Anna Paquin to meet a cold and entitled husband who does nothing for her. When he gives away her beloved piano, she is enraged and enters into an affair with the man he gave it to, portrayed with primal anger by Harvey Keitel. They heal one another in unexpected ways, but not before there is much rage shared between she and her husband. Hunter gives a performance for the ages, one of the screen's greatest performances and won everything she could win for it. The film is directed and written by Jane Campion.
Read More: Best Movies of the 1970s
15. Malcolm X (1992)
Spike Lee directed this fine biography of Malcolm X, taking over for Norman Jewison, with Denzel Washington in the lead in the performance of his career. How he lost the Oscar for this is beyond me, they should have handed it to him at the premiere of the film. Lee explores the life of Malcom warts and all, showing his early life as a petty criminal, his time in jail when he became a Muslim, his tirades against the white man and his time in Mecca when he found that all men were created equal. Washington seems to channel the man into his performance, often blurring the line between what was real and what is a film. One of the great film biographies of all time.
Read More: Best Movies of 2015
14. The Lion King (1994)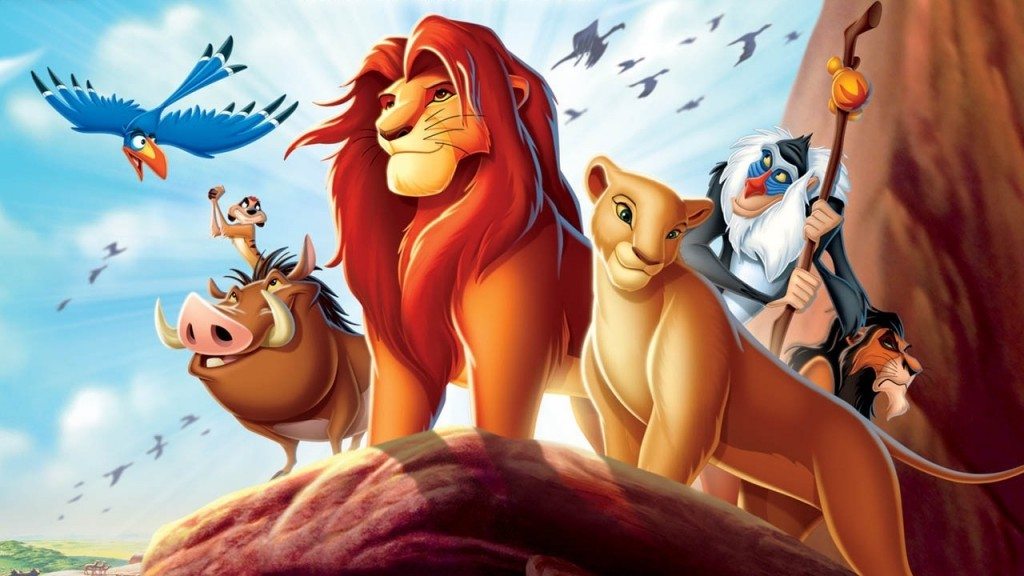 With undertones of Hamlet and Macbeth surging through it, 'The Lion King' is a magnificent achievement for both its animation and images. The score and songs are perfect, and the voice work consistently brilliant. Simba is a lion cub blamed by his murderous uncle Scar for the death of the king, his father. Hez flees making friends of animals that would normally be his dinner; he then returns to challenge Scar for the throne. Matthew Broderick does great work as Simba, but the film belongs to Jeremy Irons as Scar and Whoopi Goldberg as a kooky and treacherous hyena. One of Disney's finest.
Read More: Best Movies of the 2000s
13. JFK (1991)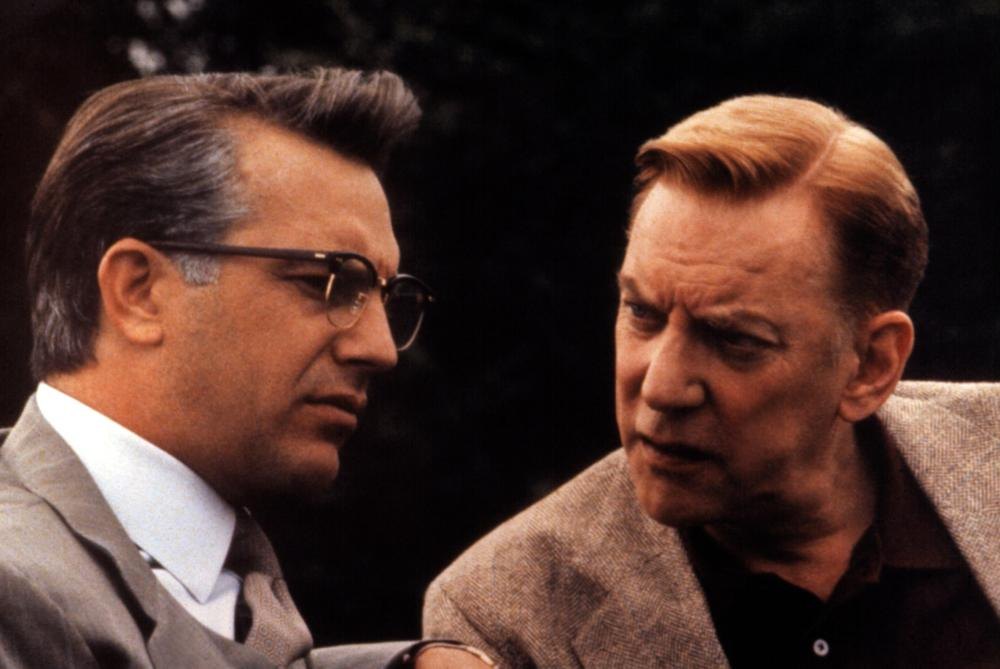 Oliver Stone's lacerating study of the cover-up of the Kennedy assassination was one of the decade's most controversial films, and most explosive in its subject matter. It uses various stocks of film, video and the real Zapruder film, all superbly cut together to allow us to take in an enormous amount of information over three hours. In a scene of staggering power, Donald Sutherland spells it out for Jim Garrison (Kevin Costner) who and why Kennedy was killed, though it is one of the several theories and of course, the man, known as X will not go on the record. An array of performances bring the film to life but the best ones comes from Costner, Joe Pesci, Kevin Bacon, Sutherland, and best of all, Tommy Lee Jones. A powerful political statement and stunning work of art.
Read More: Best Movies of 2012
12. Toy Story (1995)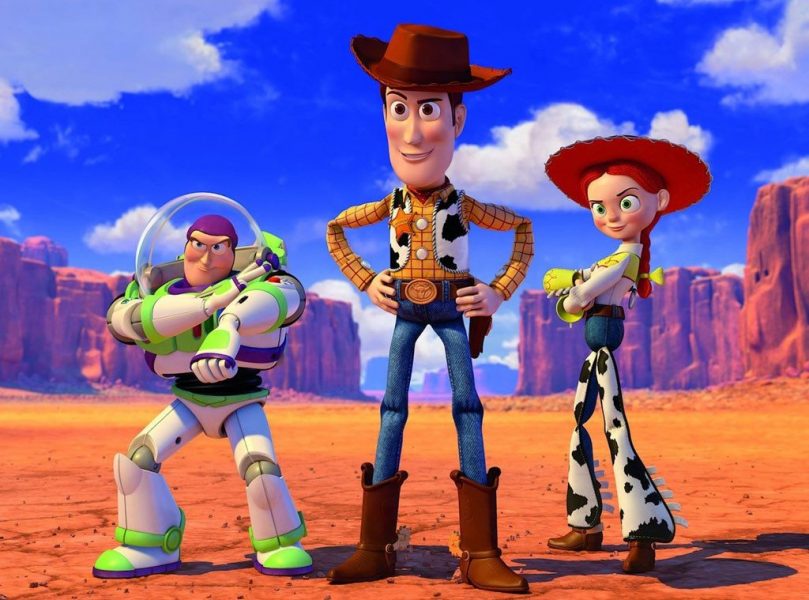 The first feature length computer animated film, a lively, lovely story about toys coming to life and what they mean to their children, the film would begin a new era not only in animation but in movie making. Superbly voiced by Tom Hanks (him again) and Tim Allen and a host of character actors, the animation boldly came to life allowing us to see the toys as true life characters. A rival starts when a new toy on the block invades Andy's bedroom, where Woody (Hanks) has been the top guy for a long time. Buzz Lightyear (Tim Allen) is a space man who does not quite yet understand he is a toy. A must watch for fans of the genre!
Read More: Best Movies of 2014
11. Apollo 13 (1995)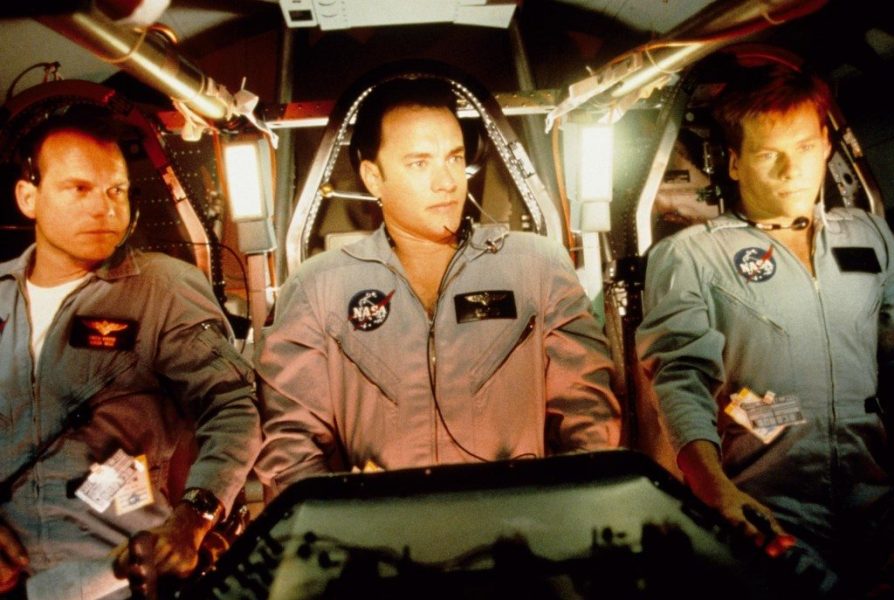 Ron Howard took a true story to which the entire world knows the outcome and turned it into one of the most intense and tension-filled films ever made. "Houston we have a problem" begins every astronaut's nightmare in space. Something has gone terribly wrong and they may not make it home. With the moon landing gone, three men launch into a life and death struggle to figure out a way to get home, working with the minds at Mission Control. Tom Hanks plays James Lovell, an all American hero; Kevin Bacon and Bill Paxton are his partners in space, apart from Ed Harris, the brains trying to get them home. Harris should have won the Oscar, but to be fair, the film and director should have as well. The best film Howard has ever made till date.
Read More: Best Movies of 1980s
10. Fight Club (1999)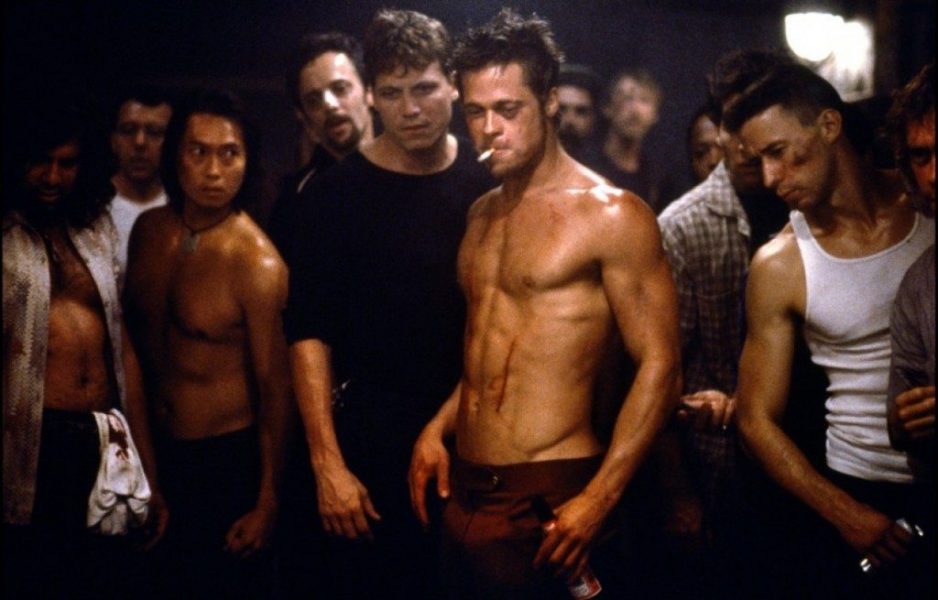 Arguably this generation's 'A Clockwork Orange (1971)', though I am still not sure audiences realize what a brilliant film it is. David Fincher directs the film with aggressive power, challenging his actors to take a journey with him, inviting the audience to experience a film, not merely see it. Tyler Durden is an anarchist, refusing to accept all things that we would call normal, despising anything fake, believing in the ultimate truth at all times. He takes our unnamed hero along with him, the two of them defying life with their every move. Edward Norton is our hero, and Tyler, who is closer to him than he realizes, is portrayed superbly by Brad Pitt. Both should have had Oscar nominations. A stunner seething with anger, and dark comedy as black as Tyler's soul. Read More..
Read More: Best Movies of 2016
9. The Shawshank Redemption (1994)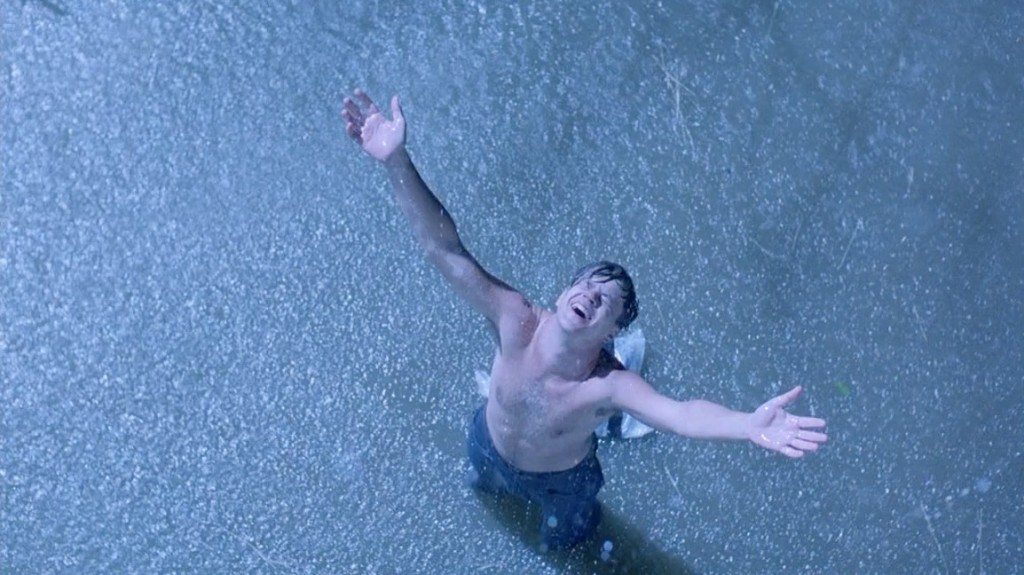 Fumbled on release, this now iconic film earned rave reviews but no audience, which it then found on video, earning its audience and then receiving seven Academy Award nominations. One of the most beloved films of the decade, it is based on a Stephen King novel, and is perhaps the finest film made out of something King wrote, a beautiful study of friendship in the most unlikely of places, and incredibly filled with hope. In its own way, the prison and life in it becomes a metaphor for life. Morgan Freeman is brilliant, Tim Robbins his equal and there is a lovely supporting performance by James Whitmore as an elderly prisoner. Directed and written by Frank Darabont, it remains superb on every level. Read More ..
Read More: Best Movies of 2000
8. The Silence of the Lambs (1991)
One of the finest thrillers ever made, this film swept the Academy Awards, deserving each Oscar it won, and possibly deserving of a couple of others. For less than thirty minutes of screen time yet haunting the edges of the film Anthony Hopkins gave a stunning performance as the vastly intelligent, unblinking Dr. Hannibal Lecter, whose eyes see through to your very soul. In an FBI trainee, Clarice Starling (Jodie Foster), he has met his match and knows it, yet remains fascinated with her own genius. Together in an odd way they seek another serial killer, Buffalo Bill (Ted Levine) in a strange cat and mouse game. The performances are just remarkable; the film is directed with taut tension by Jonathan Demme and written with realistic fury by Ted Tally. A knockout thriller lifted to art form. Read More ..
Read More: Best Movies of 1974
7. Magnolia (1999)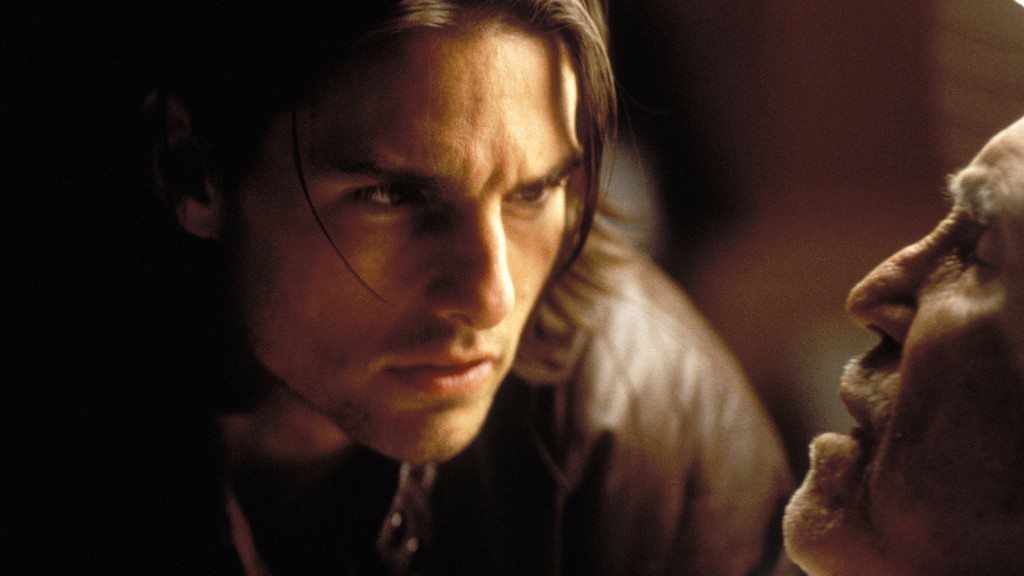 Paul Thomas Anderson's bizarrely original film explores the lives of several Californians trying to live their lives amidst sometimes dark circumstances. Their lives will intertwine throughout the film as they are all connected in one way or another to the dying old man, Earl Patridge (Jason Robards) a TV producer. They might be family members, they might be people who work for Partridge within his TV empire, but they are all connected to him. Tom Cruise gives a fierce, astounding performance, the finest work of his career, daring to go where he had not gone before, and Julianne Moore is shattering, Melora Waters heartbreaking, William H. Macy poignant, John C. Reilly filled with hope, Phillip Seymour Hoffman attached to his patient…it is a flawless cast in a daring and bold film. And the frogs? Look closely in the bar, their coming is foretold in a unique manner. It goes where few films have dared to go — into the heart of darkness and back again.
Read More: Best Movies of 1979
6. LA Confidential (1997)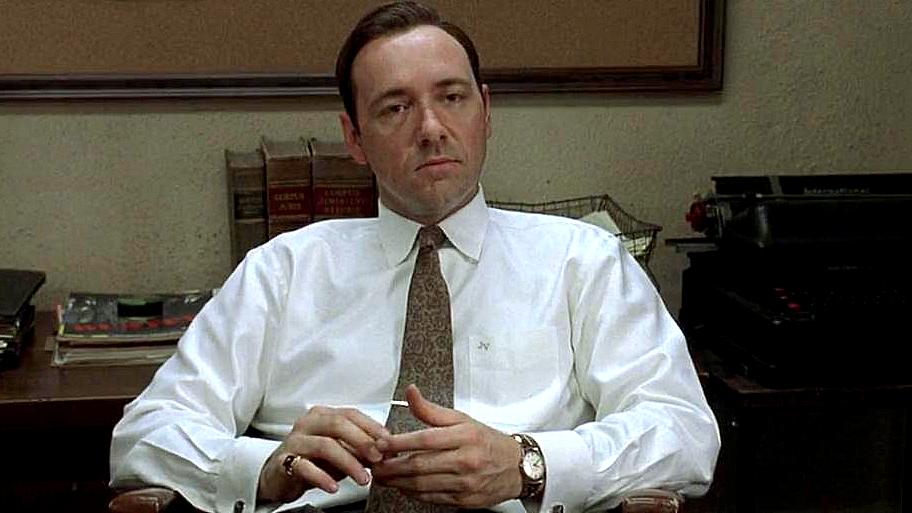 Loosely based on the sprawling novel by James Ellroy, set in 1953, the film explores the inner workings of the police department in trying to break a murder investigation that might have started at a business where young women are cut to look like movie stars then work as hookers for a wealthy businessman. An incredible cast includes Kevin Spacey, James Cromwell, Russell Crowe, Guy Pearce, Danny De Vito and Kim Basinger bring the film vividly to life, and allow it to be wildly entertaining despite the darkness of the story. Spacey plays Dean Martin, smooth as a cop who is an advisor to a hit TV show and loves it, though has lost his way as a detective, and knows it. Corruption is rife in the department, and there is a move to break it, despite a stunning plot twist that comes out of nowhere yet makes perfect sense. A critics' darling, it swept the critics awards but ran into the juggernaut that was 'Titanic' (1997). Flawless performances dominate the film with perfect direction from Curtis Hanson.
Read More: Best Movies of 1994
5. Saving Private Ryan (1998)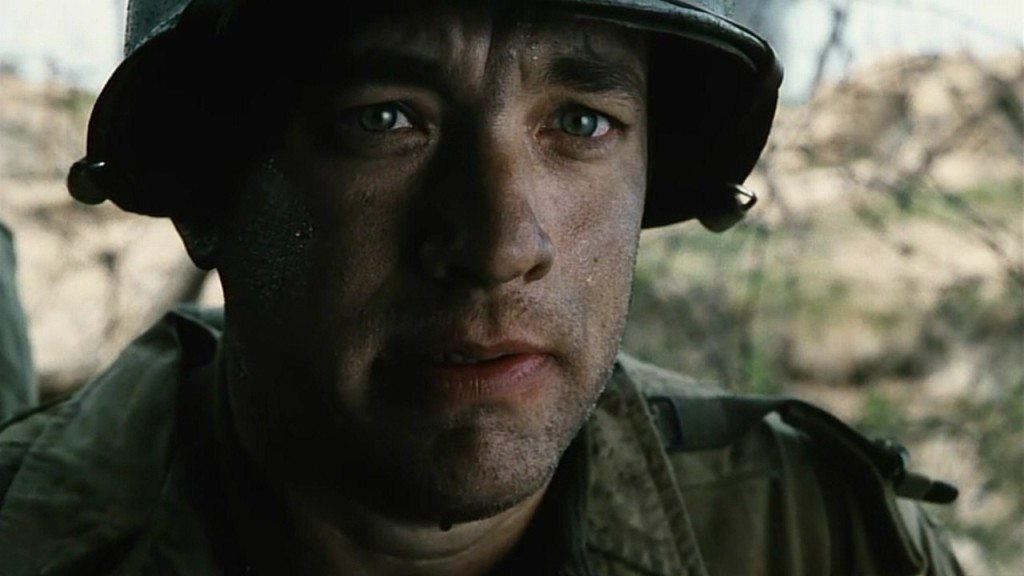 Bookended by the most startling and realistic battle scenes ever put to film, this World War II epic is also among the more intimate studies of how war impacts the men fighting it. Spielberg plunges us into the war, creating sequences so realistic veterans were said to weep if they did not walk out. At the center of it all is Tom Hanks as Captain Miller, a decent and brave man sent into enemy occupied France to find a Private Ryan whose brothers have all been killed and is being sent home. Men are lost along the way, including a powerful sequence in which the little medic dies knowing he is dying and why, drawing us to question the mission — is one man worth the lives of many? When they encounter Ryan (Matt Damon) they find he is a good man, a decent man who does not believe he is special nor should be sent home. Easily the best film about the Second World War ever made, and an astounding directorial accomplishment. The horror and intensity of combat was never more clear. Read More ..
Read More: Best Movies of 2007
4. Unforgiven (1992)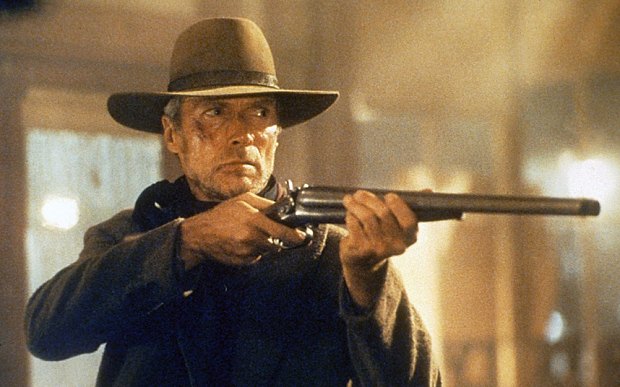 Clint Eastwood's masterpiece, arguably the greatest western ever made, 'Unforgiven' is a haunting film about the impact of death and the ghosts one carries around for life in being a killer. Eastwood offers the best performance of his career as Will Munny, once a vicious outlaw who killed men, women and children, now a widower on a failing pig farm trying to provide for his children. When a bounty is offered on a man who cut up a local whore, he teams up with two others and goes after him, only to encounter an equally vicious marshal portrayed with icy charm by Gene Hackman, who enjoys, with glee, torturing his victims before killing them. The darkest western ever made, the most realistic, and by the end the most haunting you will ever see. Eastwood gives us dark perfection.
Read More: Best Movies of 1973
3. Pulp Fiction (1994)
Only three other directors in the history of Hollywood have had as staggering impact as Quentin Tarantino, and they are Orson Welles with 'Citizen Kane' (1941), Francis Ford Coppola with 'The Godfather' (1972) and Steven Spielberg with 'Jaws' (1975). The self professed video geek exploded into American cinema with this extraordinarily confident second film, a crime picture that merges several stories together, taking its time with a broken narrative, bolstered by brilliant performances from the entire cast but most notably John Travolta, Samuel L. Jackson, Uma Thurman, Bruce Willis and Ving Rhames. You can feel the explosion of energy in the film with its opening credit sequence. The movie vibrates with a giddy joy in the pure pleasure of filmmaking. Tarantino, of course, went on to become one of cinema's most important voices. Read More..
Read More: Best Movies of 2017
2. Goodfellas (1990)
Martin Scorsese plunges his audience into the world of the mob in New York and New Jersey with a clarity and realism that is frightening, yet exhilarating. Based on the book Wiseguy, the story of Henry Hill who would become an informer for the FBI, it is an up close and personal journey through thirty years of a life of crime. Scorsese infuses the film with an energy that is infectious; you just cannot tear yourself from the film once it has started. Ray Liotta is outstanding as Henry, but it is Robert De Niro, Paul Sorvino and especially Joe Pesci who steal the picture as dangerous men indeed. Brutally violent, often very funny, with superb cinematography.
Read More: Best Movies of 2003
1. Schindler's List (1993)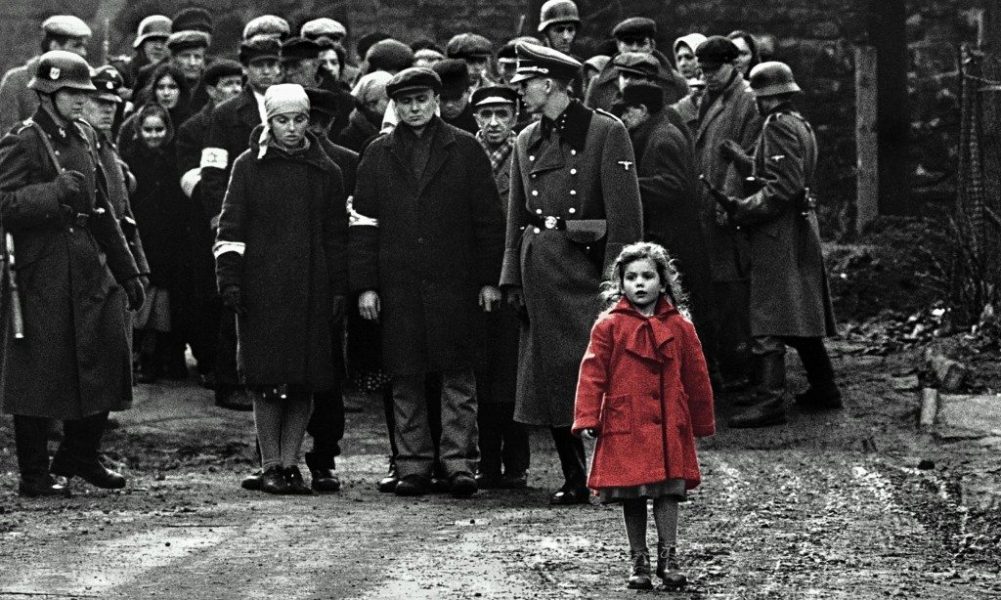 The greatest film of the decade, among the finest of all time, a towering achievement and work of extraordinary art. Spielberg threw away all his tricks as a filmmaker and made a brutally honest, powerful film about Oskar Schindler who during the Holocaust saved eleven hundred Jews from certain death. Shot realistically, often hand held, like a documentary in startling black and white, the film captures the realism of the images we know from the Holocaust. Oskar Schindler, a member of the Nazi party, found his humanity somewhere among so much death, and deceived, lied, bribed, extorted, did everything he could to save them.
Liam Neeson was never better; Ralph Fiennes is terrifying for his belief in what he is doing at the death camp, his eyes ablaze with the fervent belief that he is of a master race; and Ben Kingsley is quietly the conscience of the film. A motion picture masterpiece, this is the kind of film that makes us realize that cinema is truly an art. Read More..
Read More: Best Movies of 2011