Heather Joan Graham is an American actress who started her career acting in commercials. Eventually, she moved onto movies and her appearance in Drugstore Cowboy gained her the industry's attention. After that she went on to act in many more movies over her career, playing a wide variety of roles. Graham, an advocate for children's rights and climate change, is a sensitive actress. She is best known for playing characters that have a certain degree of sex appeal and has featured in magazines and lists that curate similar topics.
With that said, here is the list of top Heather Graham films, carefully selected from her vast filmography. You can also stream some of these Heather Graham movies on Netflix or Amazon Prime.
10. Blessed (2004)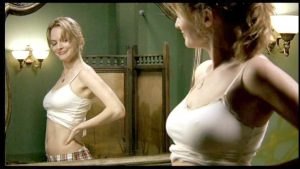 A British Romanian horror film, the movie stars Heather Graham and James Purefoy. Graham plays Samantha and Purefoy plays Craig, a couple that lives in New York. However, their happiness hits a snag since Samantha is diagnosed as infertile and they lack the money required to treat the condition. However, they come across a new clinic that offers the treatment. It turns out that the clinic apparently infuses the sperm with the devil's DNA and Samantha happens to be carrying Lucifer's children. The story ends on an ambiguous note with Samantha wondering if she really did give birth to evil in the world. Graham plays the role of the mother brilliantly, protective and skeptical in the face of fanatical belief in prophecies. This is easily one of Graham's better movies as she channels a wide range of emotions that comes with motherhood in the film.
9. Swingers (1996)
Written by Jon Favreau, the movie stars himself, Vince Vaughn, and Heather Graham. The movie helped all of them in their careers as the movie gained acclaim as one of the funniest movies. Graham plays Lorraine and although she has a small part in the movie, a supporting role, her part is pivotal in helping the character of Jon Favreau (Mike) get over his ex-wife Michelle. Graham plays her part excellently in a considerably notable company of actors making Swingers one of the better movies in her repertoire.
Related: Best Vince Vaughn Movies
8. Two Girls and a Guy (1997)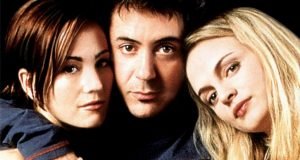 The film is based on a simple enough premise. Starring Robert Downey Jr, Heather Graham, and Natasha Gregson Wagner, the plot of the movie is about two girls who are waiting outside a loft waiting for their boyfriends. However, it turns out that their boyfriend is the same person, actor Blake. The girls, obviously miffed, breaks into the loft and when the actor returns there is hell to pay as they find out that he had been leading a double life for two months. Graham plays the role of the ticked off girlfriend excellently, channeling all the rage and indignation but effortlessly switching to the comic elements in the movie as well, making this one of her finer performances.
Related: Best Robert Downey Jr Movies
7. Austin Powers: The Spy Who Shagged Me (1999)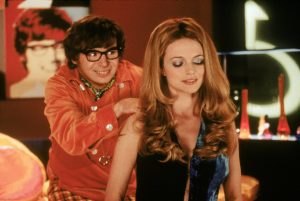 Another installment in the Austin Powers series of films, this movie sees Austin team up with a CIA agent Felicity Shagwell (Heather Graham) to try and put a stop to Dr. Evil's latest plan. Austin finds that his mojo has been stolen, the source of all his sex appeal. It is only after his fight with Dr. Evil, that Felicity manages to convince him that he had his mojo all along. A funny movie, Heather Graham delivers a solid performance effortlessly tuning her performance to make the comic scenes all the more enjoyable and making this a memorable performance on her part.
6. The Hangover (2009)
This film about a bachelor party that went wrong in Vegas stars Heather Graham in a supporting role. She plays the role of a stripper, but the character is humanized for a change instead of being objectified. She is shown to be a caring mother who deeply loves her young baby and who genuinely feels affection for Stu and cares for him enough to return his ring to him. Graham doesn't get much screen time in the film but her performance makes her just as important a character, and one that the franchise would recall in the third part.
Related: Best Movies Like Hangover
5. Adrift in Manhattan (2007)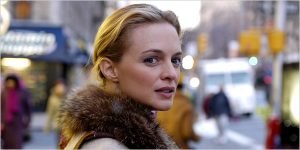 This story is about a group of New Yorkers who connect on the metro. Dealing with their own personal crises, the movie is a fine postmodern tale of how we form bonds during commutes. Heather Graham plays the character of Rose, a woman dealing with a separation and the death of her child. A touching film, the movie received generally positive reviews but Graham's acting stands out in the movie as a deeply troubled person looking for any sort of connection to hold on to.
4. From Hell (2001)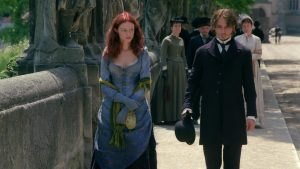 Heather Graham plays Mary, a prostitute working in London at the same time Jack the Ripper was active. Johnny Depp plays the role of Inspector Abberline, a brilliant detective but one who struggles with an opium addiction. The movie follows the investigation and uncovers a conspiracy that is shocking. Graham delivers a brilliant role as a working woman who fears for her own life and lives by her smarts, making this one of her most riveting performances.
Related: Best Johnny Depp Movies
3. Killing Me Softly (2002)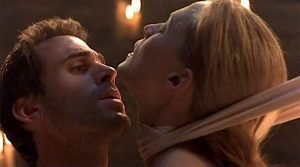 An erotic thriller starring Heather Graham and Joseph Fiennes, this movie follows Alice (Graham) who gets out of a relationship with her boyfriend when she meets a mysterious man called Adam (Fiennes). What follows is a tumultuous affair rife with a passion but at the same time peppered with a lingering doubt about who Adam really is. The climax of the movie is a shocker about the incestuous feelings his sister has for him. Graham plays the part perfectly of a woman so swept up at the moment that she cannot gain perspective, until later, in posterity when she wonders if things would be different. Truly one of her finest roles.
Related: Best Erotic Thriller Movies
2. Drugstore Cowboy (1989)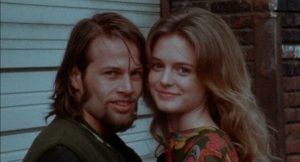 One of the best films in Graham's career, this was her second movie and the one that gained her prominent recognition. She plays the role of Nadine in Gus Van Sant's movie, she is part of a crew that robs drug stores and pharmacies to support their drug habit. An excellently made film, it offers a look at the delinquency of the youth and their free lifestyle. Graham delivers a fantastic performance as carefree Nadine and she goes out in an overdose. This is truly Graham at her best and we seriously recommend you watch this movie.
1. Boogie Nights (1997)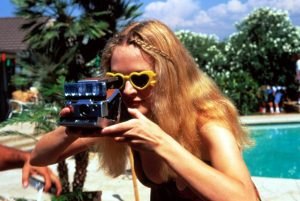 Directed by Paul Thomas Anderson, this is best movie Heather Graham has been a part of, but she herself didn't have a big role to play here. She plays the role of 'rollergirl' , a pornographic film actress who always wears roller skates. The movie plays out with peppered appearances from Graham in this quirky role but she pulls it off, making those bits especially memorable and the character arc ends on a fulfilling note as she ultimately returns to finish school.
Related: Best Paul Thomas Anderson Movies