Starring in a 1990's TV series, '21 Jump Street' John Christopher Depp II better known as Johnny Depp kick started his career as teen idol. Moving on to the big screen, playing bits and parts in movies like 'Platoon' and the widely recognized 'death-scene' of 'A Nightmare on Elm Street'; we knew he destined for something big. Considered to be one of the most distinguished actors, Johnny Depp surely is daring when it comes to choosing script. His selection of roles is not usually what 'big-stars' will get their hands on but then again this trait is what separates him from the horde.
Challenging himself to portray surrealistic roles, Johnny Depp has been nominated for major acting awards, including 3 nominations for Academy Award for Best Actor. He also has been listed in the 2012 Guinness World Records as the highest paid actor, with earnings of $75 million. Depp was also inducted as a Disney Legend in 2015. Here is the list of top Johnny Depp movies, selected from his vast filmography. You can watch some of these best Johnny Depp movies on Netflix, Hulu, or Amazon Prime.
16. Blow (2001)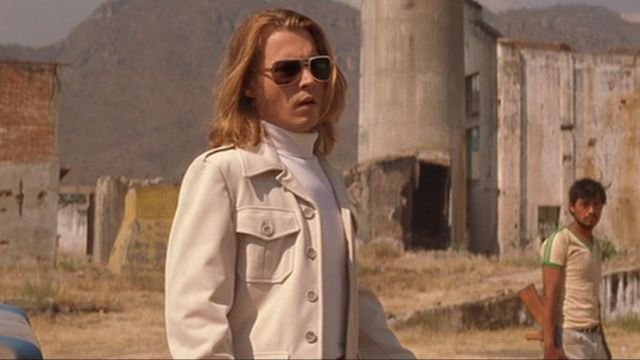 When a small town boy establishes a drug empire in a country like America, his life is worth scripting into a movie. Based on the story of the American cocaine smuggler George Jung (Johnny Depp), 'Blow' is a window that let us take a peek into his life. Growing up with a broke father and a nagging mother, George doesn't want a struggling life and to make easy money, with suggestion from his friend, starts selling weed and finally builds the cocaine market in companionship of the drug lord Pablo Escobar and Medellín Cartel. Holding on to his shaggy looks with amazing portrayal of the character Johnny Depp deserve praise for the movie.
Read More: Best Tabu Movies
15. Dead Man (1995)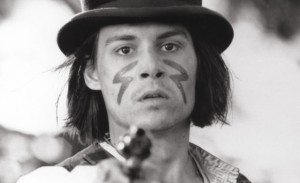 'Dead Man', the psychedelic black and white wild-west fantasy drama is one of the most discussed movies starring Johnny deep. Getting polarized reviews the movie can be considered to be a cult classic. Revolving around a man who shares name with the British poet William Blake (Johnny Depp), this movie films his journey as a walking 'Dead Man'. In search of a fresh start, William Blake, an accountant moves to a new place where he was promised a job but to his disappointment the job is already taken and now broke, the man gets help from stranger only to find himself in a life and death situation. Because of a bullet wound, the half dead man running from his killer meets yet another stranger who guides him to the spiritual world. As usual, because of the expressive acting from Depp this movie has place on the list.
Read More: Best Colin Firth Movies
14. Donnie Brasco (1997)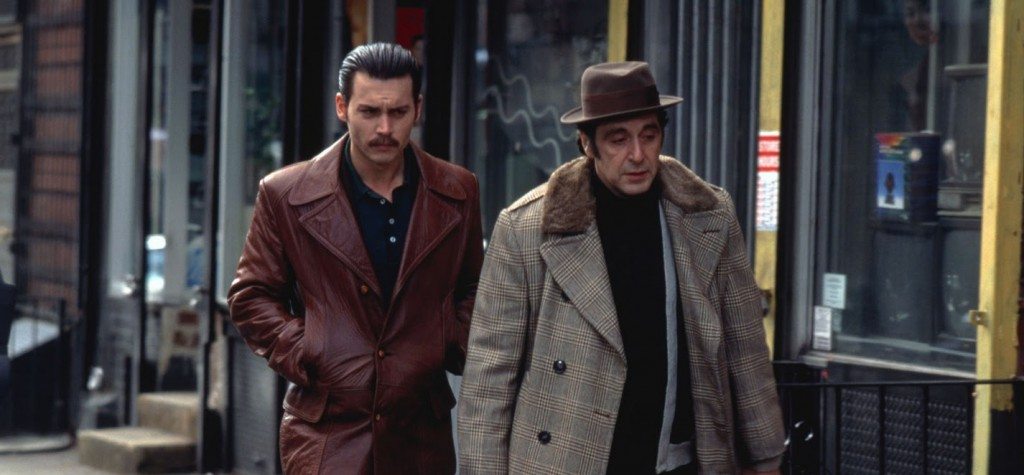 Based on the true story of an undercover FBI agent, Joseph D. Pistone (Johnny Depp) who infiltrated the Mafia Bonanno crime family in New York City, 'Donnie Brasco', is a movie about friendship. When an old mafia man whose career is going downhill, named Lefty (Al Pacino) starts trusting a man like Brasco, complexities are inevitable. As Brasco gets more and more in sync with his mob life, before he realize his other life starts crossing paths with the current one. Along with Al Pacino, Johnny Depp's performance in the movie is considered to be a breathtaking one getting the movie on the list. One of the underrated Johnny Depp movies.
Read More: Best Al Pacino Movies
13. Benny & Joon (1993)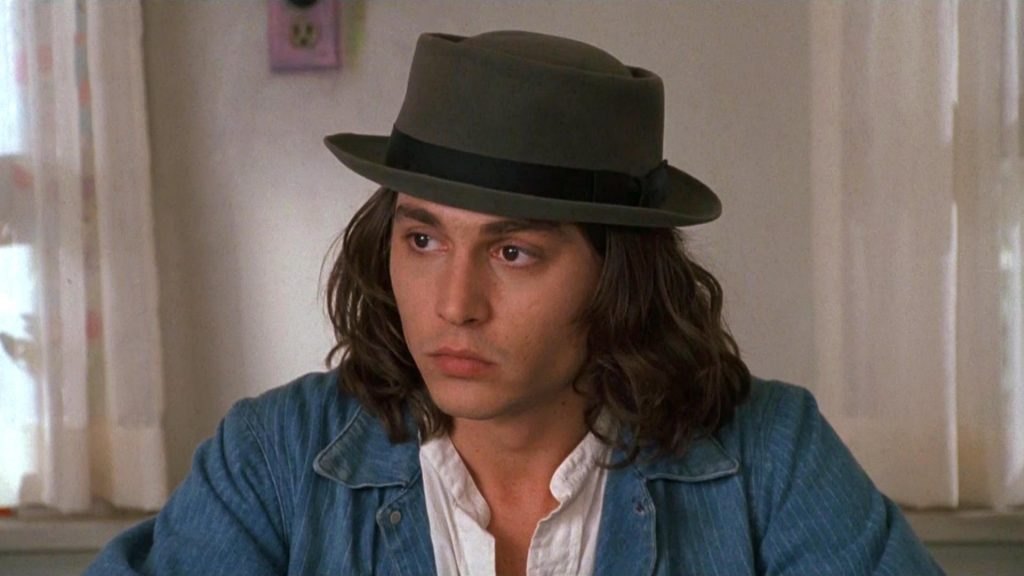 Apparently simple, this reading of complexities is something more than "just-another-love-story". The romantic comedy presents the love between two eccentric characters Juniper, better known as Joon (Mary Stuart Masterson) with unspecified mental illness and a completely self-absorbed Sam (Johnny Depp) who expresses himself with Charlie Chaplin and Buster Keaton routines. Benny (Aidan Quinn) on the other hand, being Joon's brother and guardian is actually in opposition of this unattainable love and seems a little threaten by the situation. In this tale of madness and love, because of his eloquent non-verbal acting Johnny Depp was nominated for a Golden Globe Best Actor in a Musical or Comedy Award.
Read More: Best Helen Mirren Movies
12. Cry Baby (1990)
The most memorable period of our life is the 'rebellious teen' years. When we lack the sense of responsibility and judgment and life is all about fun. Girls, silly sarcasm, so called "gang wars", love for music and some pretty badass style of 1950's rebellious teen is what Cry Baby is about. When Allison (Amy Locane) a "square" fall for the bad boy, Cry baby (Johnny Depp) a "drape", breaking the taboo of falling in love with a member of a rival gang things starts to get tricky. This romantic musical comedy played by the 1990's teen idol himself, parodies the 1950's quite well. Entertaining in ways, this classic still lives.
Read More: Best Octavia Spencer Movies
11. Fear and Loathing in Las Vegas (1998)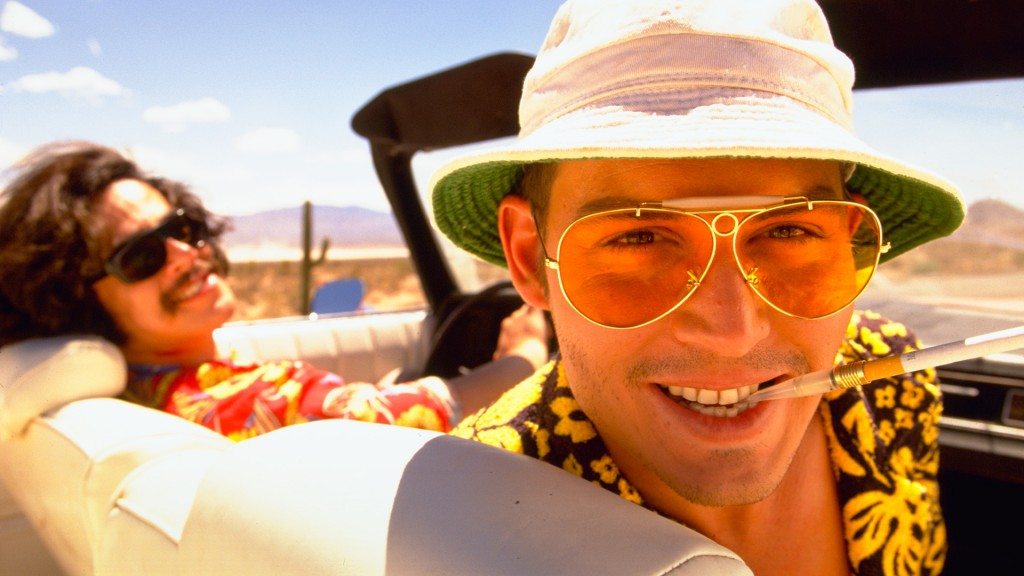 In the movie journalist Raoul Duke and his lawyer Dr Gonzo embark on a journey to Las Vegas completely indulging themselves in drugs and alcohol. Though the movie got mixed reviews this psychedelic stream of consciousness is an enjoyable trip. Amazingly performed by the master of absurd character Johnny Depp this movie doesn't fall short on the entertainment factor thus securing a place on the list.
Read More: Best Casey Affleck Movies
10. Charlie and the Chocolate Factory (2005)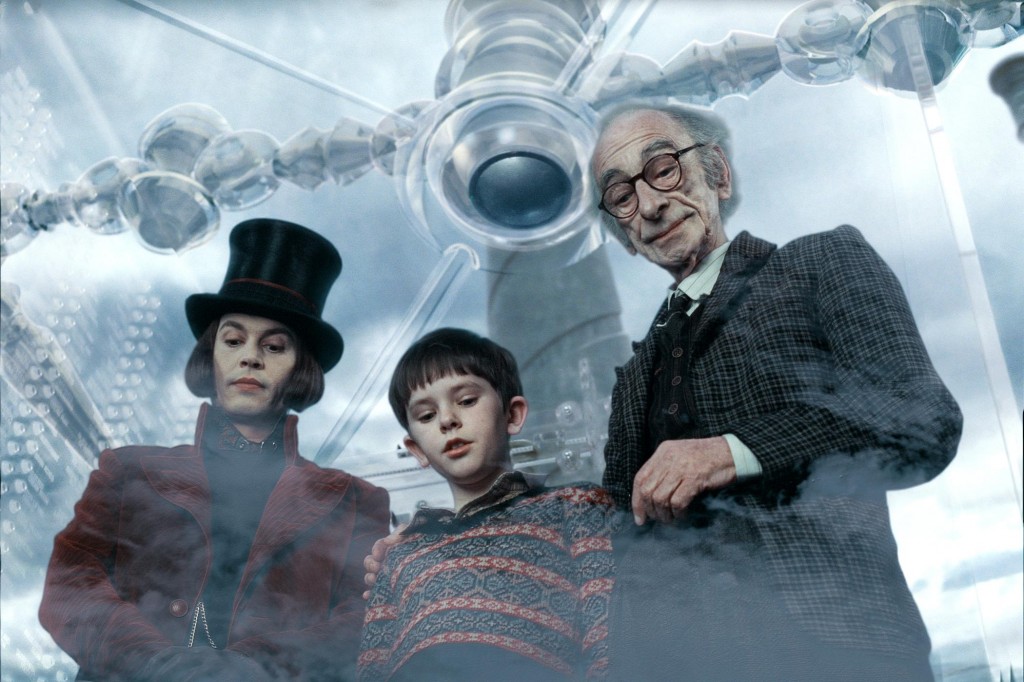 Director Tim Burton and actor Johnny Depp, when come together then plan beauty comes out. Based on the British novel of the same name by Roald Dahl, 'Charlie and the Chocolate factory ' gets its story when Charlie (Freddie Highmore) along with four other contestants, wins a tour of the most magnificent and whimsical chocolate factory of the fully devoted and weird in ways chocolatier Willy Wonka (Johnny Depp). Though Johnny Depp acting got, somewhat, mixed reviews, the role is no less than amazing. Surreal in many ways and set on a darkish tone this tale marks its place on the list with ease.
Read More: Best Marisa Tomei Movies
9. Sleepy Hollow (1999)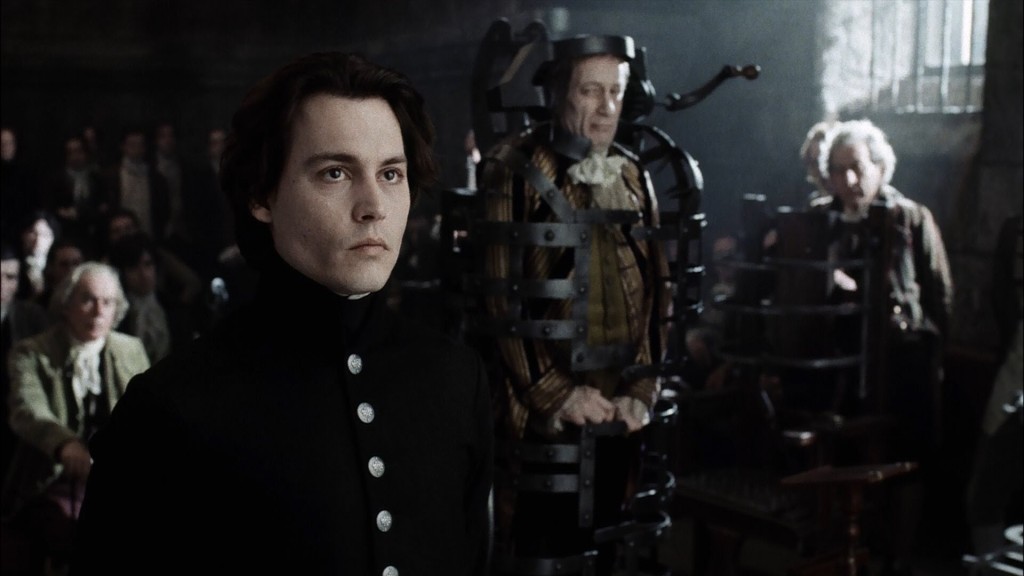 Loosely based on the short story "The Legend of Sleepy Hollow" by Washington Irving, this tale of Ichabod Crane (Johnny Depp) who investigate the decapitation of 3 people in a remote town of 'Sleepy Hollow' is a movie best recognized for its artistic beauty which earned itself a Academy Award for Best Art Direction, Tim Burton's direction and undoubtedly Johnny Depp's unparallel acting. Set on a gothic horror motif this movie about the headless murderer form legend long forgotten is what someone can call a great horror movie without halting.
Read More: Best Sanjay Dutt Movies
8. Rango (2011)
This movie is amazing, period. Directed by Gore Verbinski and winning the Academy Award for Best Animated Feature, this Wild West comedy adventure of a pet chameleon (Johnny Depp, voice acting) is brilliant and extremely entertaining. The movie is about Rango, who was undergoing identity crisis; accidently finds him in a situation where he can make a man out of him being the hero and sheriff of the rough gun slinging city of the west. Perfectly befitting and in sync with the characters action Johnny Depp justifies the role creating a must-watch movie.
Read More: Best Pierce Brosnan Movies
7. Sweeny Todd: The Demon Barber of Fleet Street (2007)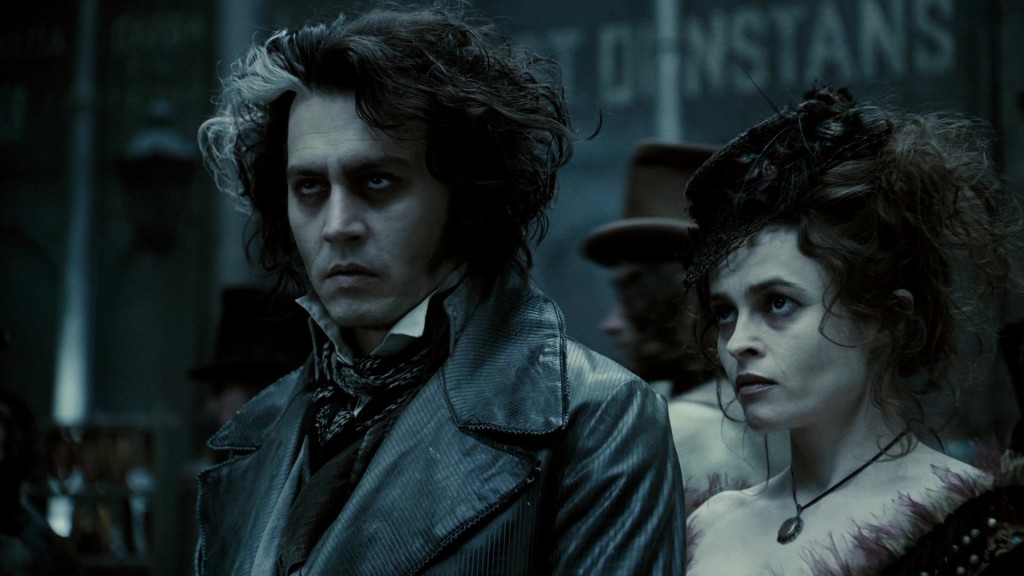 Revealing the dark nature of revenge and despair this musical horror introduces us to a barber Benjamin Barker (Johnny Depp) who transform to Sweeny Todd. Being the adaptation of Stephen Sondheim and Hugh Wheeler's award winning musical, this movie does just to the piece. Set on the Victorian London, this dark tale is a movie with merciless character and ghoulish theme. When a simple man is punished just because someone rich and powerful was infatuated with his wife things gets sinister. Sweeny Todd with his accomplice, Mrs. Lovett (Helena Bonham Carter), now seeks revenge by killing all who make him suffer. Having some of the finest as its cast crew this movie is an easy choice for the list.
Read More: Best Aaron Taylor Johnson Movies
6. Finding Neverland (2004)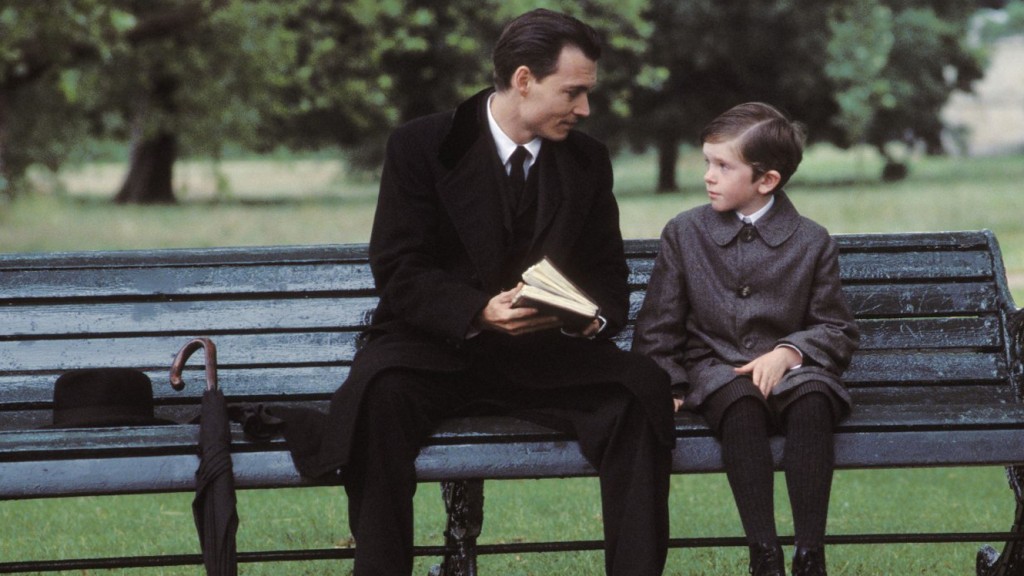 The biography of playwright James Matthew Barrie, this movie shows us the friendship, he establish with the sons of a recently widowed mother, which inspired him to pen his classic 'Peter Pan' or 'The Boy Who Wouldn't Grow Up'. Walking us through the struggles that J.M Barrie went through, this film shows us the relation he built with the 4 children. Though, not considered to be historically precise, this movie unfailing follows a man through a series of emotional scene. For the remarkably convincing and realistic performance by Johnny Depp and a fine plot, this movie secures its mark on the list.
Read More: Daniel Day-Lewis Movies
5. What's Eating Gilbert Grape? (1993)
Gilbert Grape (Johnny Depp), after his father demise, has been taking care of his mentally ill brother and morbidly obese mother is what the movie starts of with. This slice of life is a portrayal of a simple man's life and the complexity that this simple life undertones. Low wage, maximum working hours, being the guardian of a challenging family other problems; Gilbert Grape is completely bound by the routines and responsibility but when he meets a high spirited girl who he fall for things get complex as the routines now start to break it's pattern. Because of the unpretentious acting by Johnny Depp and commendable plot, without a doubt, this movie deserves its place on the list.
Read More: Best Sridevi Movies
4. Edward Scissorhands (1990)
'Edward Scissorhands', the "Frankenstein" variant by Tim Burton is no less than a classic original. Presenting the complication that arises due to the scissor hands of the otherwise complete human Edward (Johnny Depp) this movie is about love and kindness. Normal from all angles other than hands Edward lived his life in solitude and longed for love. When Peg Boggs (Dianne Wiest) finds him and takes him in things starts to change. Opening with a warm welcome, he later is accused of a crime he never committed and the only person standing his ground are Peg and her daughter, who he fall in love with, Kim (Winona Ryder). This romantic dark fantasy justified by the star power of Johnny Depp is distinguished movie up for the list.
Read More: Best Winona Ryder Movies
3. Pirates of the Caribbean: The Curse of the Black Pearl (2003)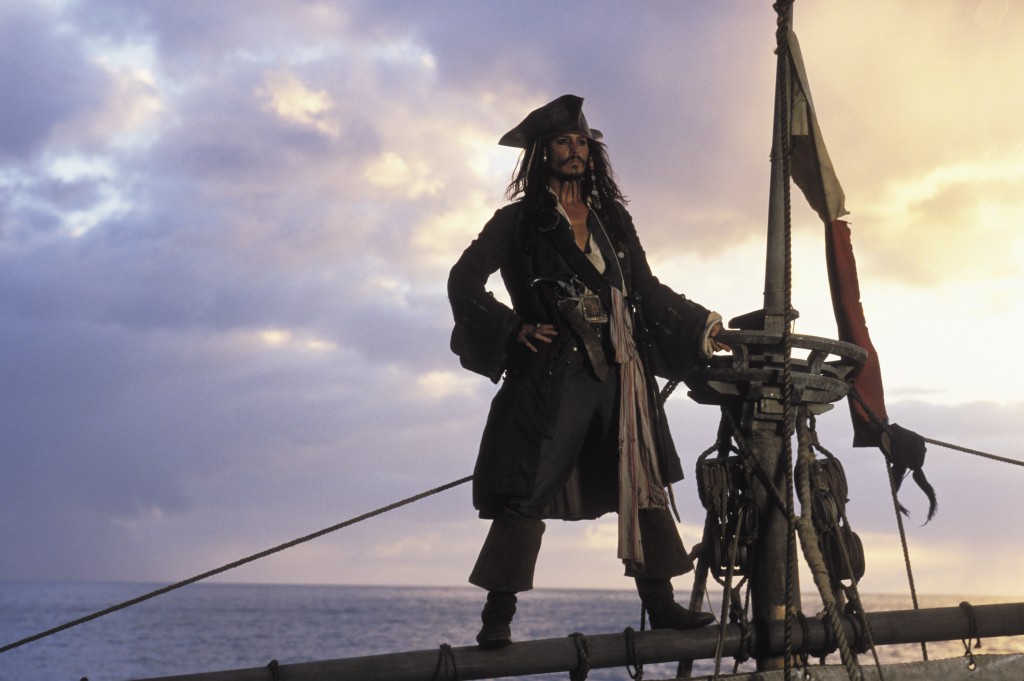 This is the most famous pirate movie ever made. Period. Aberrant in appearance and comical in action is what a perfect pirate is and Captain Jack Sparrow (Johnny Depp) has both qualities. Astonishingly entertaining this swashbuckler movie directed by Gore Verbinski is also a power house of silly comedies. The story follows Captain Jack Sparrow who teams up with the black smith Will Turner (Orlando Bloom) to save Will's damsel in distress from the "undead" pirates lead by Captain Barbossa (Geoffrey Rush) who also stole the "Black Pearl" from Capt. Sparrow. Now the high sea adventure begins as everyone has something they want from the other. The unparallel performance by Johnny Depp as the drunken pirate is what fills the movie with excitement and fun factor creating a widely acclaimed masterpiece.
Read More: Best Orlando Bloom Movies
2. Black Mass (2015)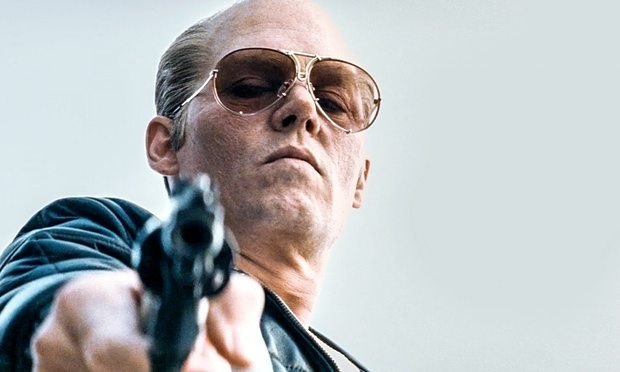 Depp has been exceptional before, but in 'Black Mass', he goes beyond anything he has ever done, creating a character who is the personification of absolute evil, a deadly sociopath who manipulates anyone and everyone to climb to the top of his crime empire in Boston. You look into those eyes, pale blue and see no life, only death, and the constant threat of violence, or worse. Looking at him you actually believe death would be better than having to deal with him. It is a subtle performance done with alarmingly intensity that reeks fear and fierceness.
Read More: Best Pierce Brosnan Movies
1. Ed Wood (1994)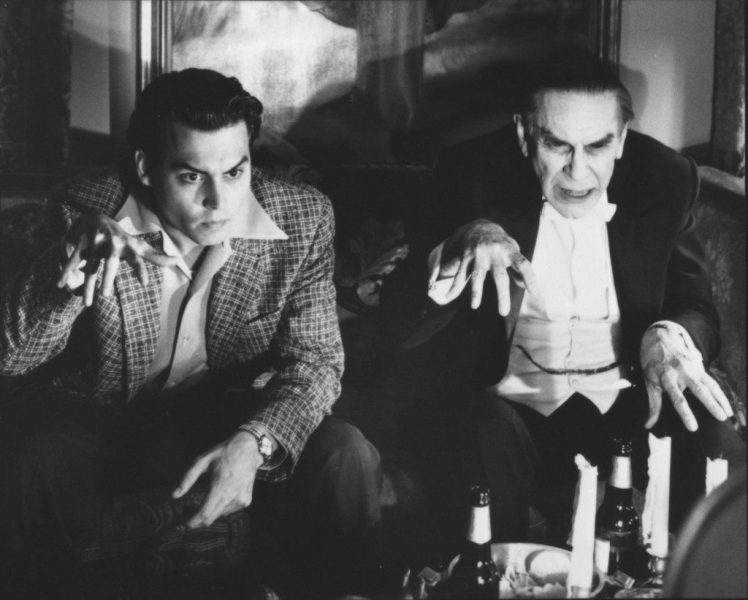 Edward Davis Wood, Jr., a director who won the award of "Worst Director of All Time" doesn't resound as good thing but this biography of the same man by Tim Burton as director with Johnny Depp in lead is a totally different story. Celebrating the man's love for cinema and his weird ways of making movies this biopic is astonishingly amusing. Captured in black and white this movie sets perfect tone for the character and Eddie's era of film making. The film waves Ed Wood's (Johnny Depp) love for the movies that made him shot almost everything in one take as he can never believe a shot of a movie can be bad. 'Ed Wood' also exhibits his relation with his devoted crew of Hollywood misfits and his strong passion that didn't stop him from making films even with the trifling budget. Earning itself two Academy Awards this movie is the epitome of Tim-Johnny collaboration and undoubtedly tops the list.
Read More: Tom Hardy Movies