Sanjay Dutt, the man, the actor, the legend. As has been perfectly described by the teaser of the movie Sanju, Sanjay Dutt's life story is nothing less than a Bollywood movie script. Son of a legendary actor Sunil Dutt, Sanju had everything that he ever needed in the face of a loving father and the welcoming arms of one of the biggest entertainment industries of the world. However, a plethora of controversies plagued his life including drugs, the 1993 bombing conviction, and a fight with bad luck in his love-life. We can't very well do anything about what life dealt Sanjay Dutt, and how he reacted to it. What we can do is prepare a list of top movies of this versatile actor, and present it to the die-hard fans of this bad boy of Bollywood. And that's precisely what we have done. Cheers.
15. Zinda (2006)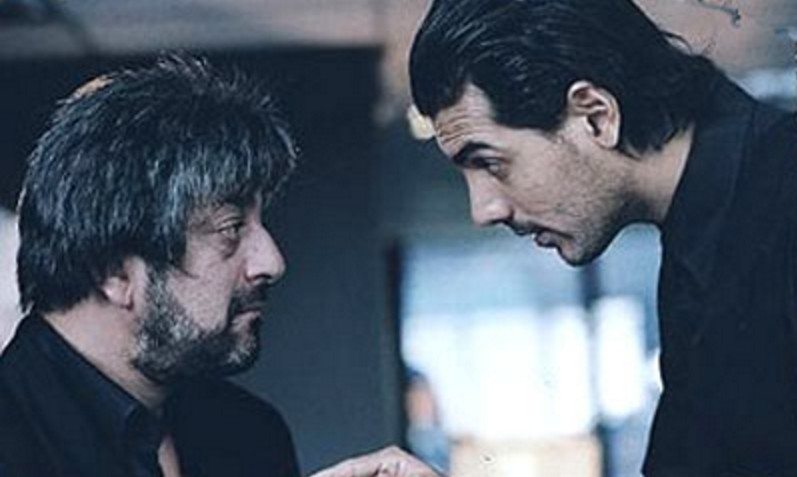 Based on the superhit Korean movie Oldboy, Zinda is a story of Roy, a man who is imprisoned for 14 years without any crime or opportunity to explain. To find out why 14 years were erased from his life and why he became a lonely shadow of a man, Roy searches for the man who made him the animal he is today. His search ends him up at Rohit's door, the only person who can direct him to the one sin of his past that destroyed many lives.
14. Daud (1997)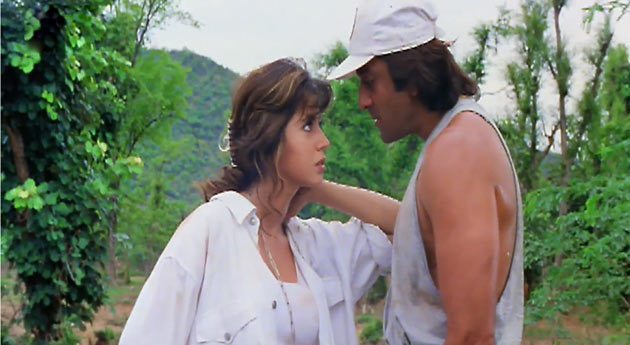 Unaware of his sordid fate, Nandu a notorious thief is on the run from both police and his employer Pinki. He was set out to steal a package worth crores of rupees. But before delivery, he raised his price. This resulted in both the goons of Don Pinki and police trying to catch him, with a cabaret dancer Bhavani tagging along for the ride. What Nandu doesn't know is that the package contains a bomb, not gold as he thinks. A movie about the comedy of errors this a must watch for all fans of Sanjay Dutt.
13. Mission Kashmir (2000)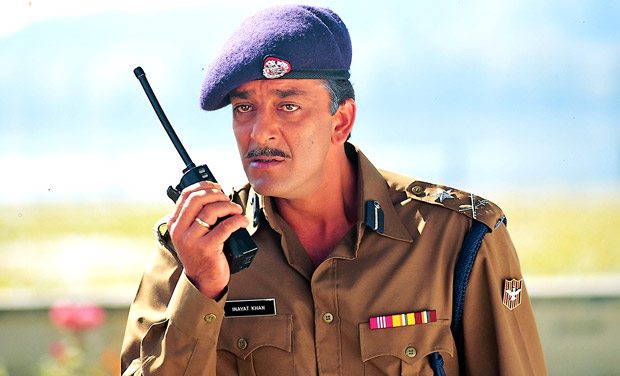 Terrorists are always viewed as people with evil motives and misdirected thinking. This war movie tries to display the other side of the coin by showing how a terrorist is created. The story starts with a perfectly happy family in Kashmir which loses all they have and leave behind a defenceless child. This child is then brainwashed by a terrorist into doing his bidding. Planning on redemption for his family's death but acting as a puppet in a sick man's plan, he attacks Kashmir hoping to escape the perils of his past. The only thing standing in his way is the family he has still left.
12. Rocky (1981)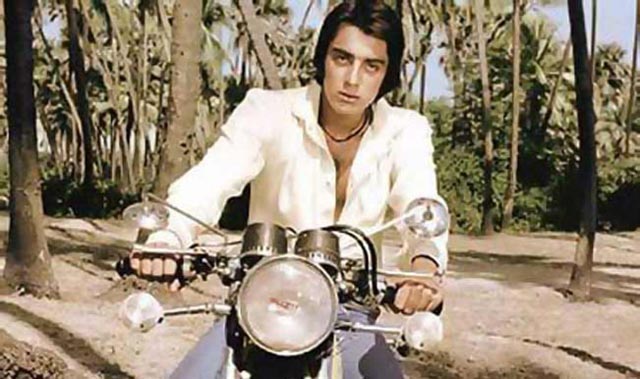 Rocky, a carefree young man, has fallen for gorgeous Renuka and is dreaming of a future with her. However unaware of his dark past he comes to know that his real name is Rakesh and that his birth father was murdered brutally for reasons unknown to him. Set on exacting revenge for his father's death, Rocky sets on a path that may very well end up in him losing the only family he has left. Rocky was the first movie of Sanjay Dutt's career and released after his mother Nargis died in 1981 of cancer.
11. Vidhaata (1982)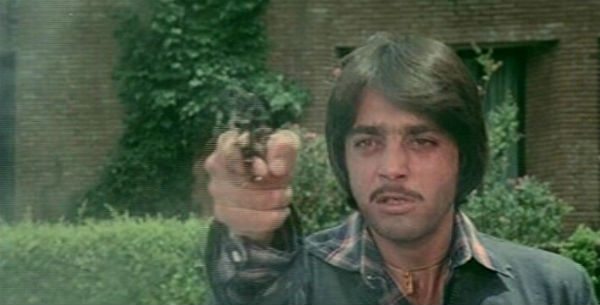 The first and a memorable pairing of Sanjay Dutt and the great Dilip Kumar, Vidhata is a gem of its time. Built on describing the tumultuous relationship between a grandfather Shamsher who has become a criminal to avenge his son's death and his grandson Kunal who has been raised far from a life of crime, this movie shows how sometimes family can turn on family. When Kunal and his lover Durga are attacked by a band of goons, Shamsher inadvertently has to come out of the shadows and tell Kunal the truth, which creates a lot of tension and the fuel for a brilliant climax.
Read More: Alia Bhatt Movies
10. Sadak (1991)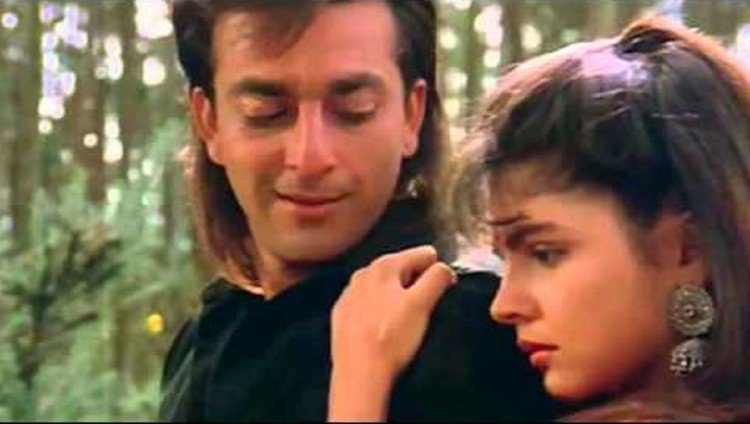 Ravi, a taxi driver, is trying to live in the present and forget his horrible past. He finds a new life in Pooja a prostitute that he falls in love with. He wants to marry Pooja and give her a new life, but the head of the brothel Maharani doesn't want that to happen. Who else will these lovebirds have to go against in order to make their love complete?
9. Saajan (1991)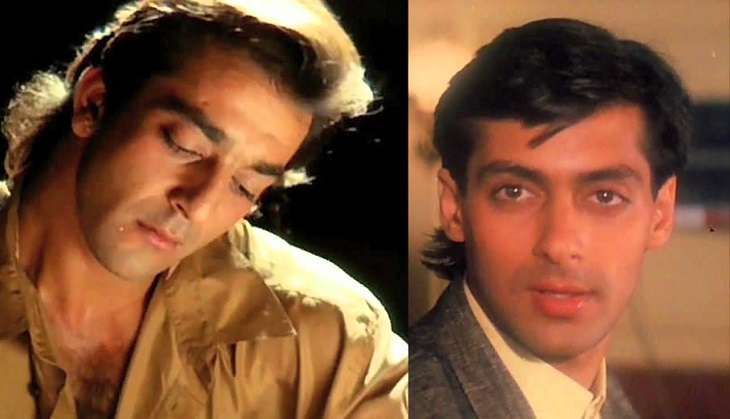 Aman a writer who goes by the pen name of Sagar, falls in love with the beautiful dame Pooja. When he comes to know that Pooja also loves and admires the writer Sagar, he tries to confess his love but stops when he realises his brother Akash also loves Pooja. In a sacrifice for love in the ultimate triangle of passion, Aman, Akash and Pooja struggle with the realization that love hurts a lot when not reciprocated.
8. Dhamaal (2007)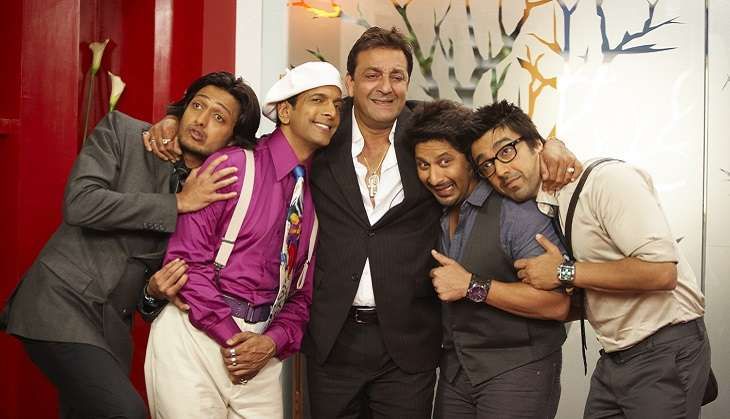 A team of four dumb and unlucky people hit the jackpot when they are told of a ten crore rupees bag hidden in Goa by a dying smuggler. However, turmoil begins when a police inspector also comes to know about the treasure. In a race to reach the wealth of 10 crores first, the four individuals and the inspector participate in a wild goose chase.
7. Kaante (2002)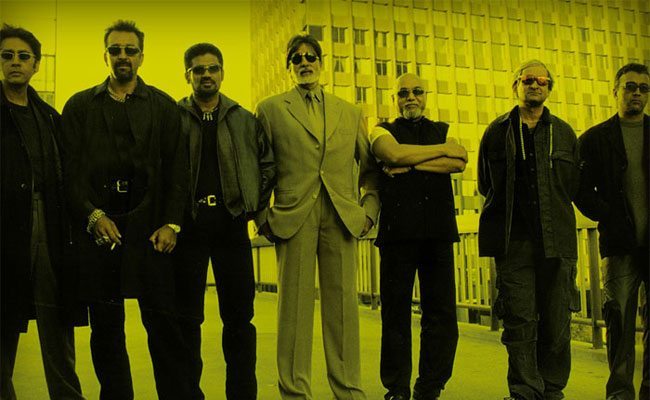 Six Indian criminals, constantly tortured and apprehended by the police decide to loot the Service America bank in a vengeful decision. Dealing with their own unique problems they want nothing but money to escape the difficulties of their lives and lead a normal life. However, the betrayal of one member results in a bloodbath after the loot and a prevailing suspicion among them. A Quentin Tarantino style film with unadulterated dialogue delivery and unpredicted outcomes, Kaante is one of the few of its kind made in Bollywood.
6. Agneepath (2012)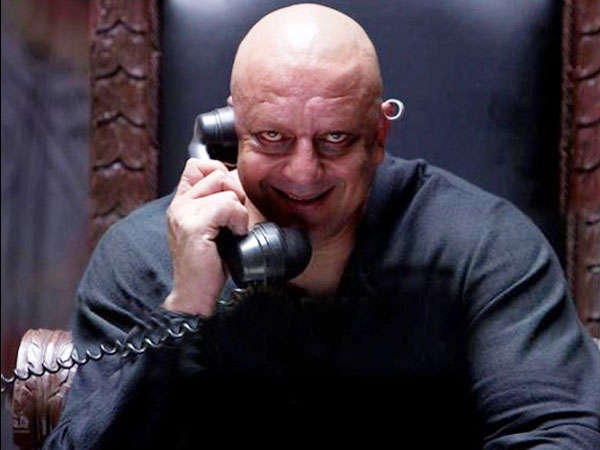 Vijay Deenanath Chauhan is still horrified by his father's death at the hands of Kancha Cheena, that he witnessed 15 years ago. Now a local Mumbai Don, Vijay helps poor people of his area and waits for the day he can take his revenge from Kancha. The day comes soon after when he is presented with a choice: whether to fight Kancha to death or run away just like he did all those years ago to save his family from a violent death.
Read More: Amitabh Bachchan Movies
5. Naam (1986)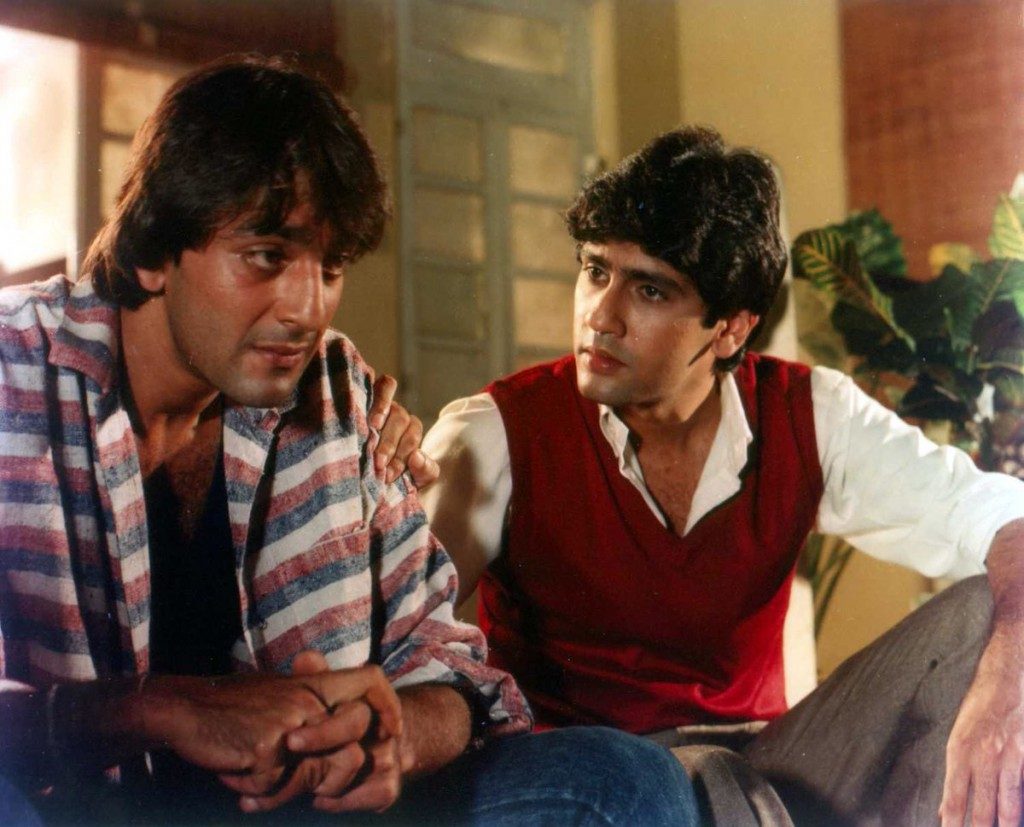 One of the earlier movies of Sanjay Dutt's career, Naam is one of those movies which showed the vast potential this son of famous actor Sunil Dutt had. Starring as Vicky, Sanju plays the role of a man who gets lost on the way to success and becomes a drug peddler. Unable to escape the criminal life he is motivated by his loving brother Ravi to leave everything and come back to India. But you do know what they say about crime not allowing someone to escape after they enter right?
4. Lage Raho Munna Bhai (2006)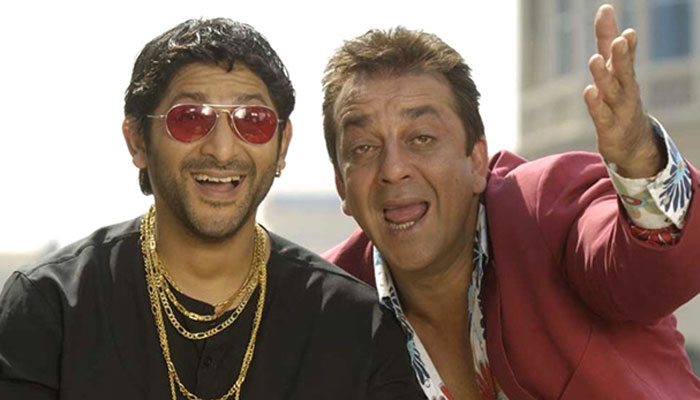 Murli Prasad Sharma, an underworld don falls in love with Janhavi, a hot and happening radio host. Posing as a history professor, Munna Bhai starts seeing Mahatma Gandhi when he studies about him for five days straight without any sleep. Motivated by his love for Janhavi and backed by the father of the nation, Munna solves every person's problem by non-violence. What will this Gandhigiri get Munna: Janhavi's love or a padded cell at an asylum?
3. Khalnayak (1993)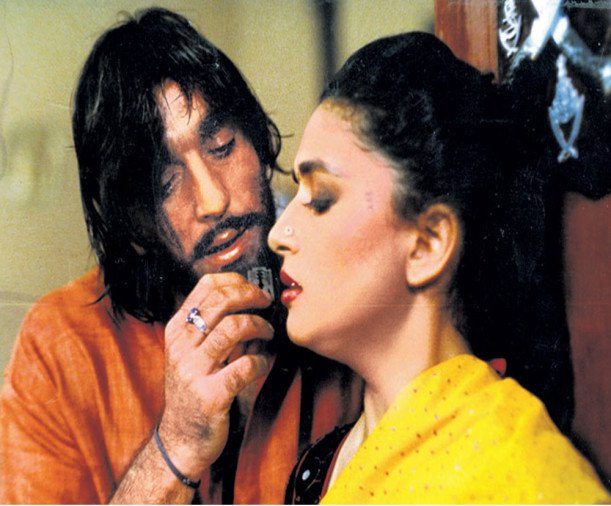 A story revealing the dark face of the Indian society hidden behind the innocent one you see every day, Khalnayak is one of the best Bollywood movies ever made. Sanjay Dutt plays a crazy lunatic and the antagonist of the film, Ballu. After witnessing the reality of life in childhood, Ballu runs away from home and starts working as an enforcer for Roshi, a tyrant who moulds him into a weapon. Several years later Inspector Ram, to save his reputation sends his fiancée Ganga to fool Ballu into surrendering. The plan backfires when Ballu falls for Ganga and after realising her true motives becomes the ultimate villain or Khal Nayak.
2. Vaastav (1999)
A typical chawl man of Mumbai, Raghu wants nothing but to open a tea stall so that he can take care of his family and continue the fight against poverty they have been a part of for ages. However, when he and his friend Dedh Futiya accidentally kill the brother of a Mafia lord, they become wanted fugitives. To save himself from the wrath of the Don and police, Raghu chooses to become a Don himself under the patronage of a politician. Displaying the dark side of the Mumbai's Underworld, Vaastav delves deep into the mafia world and its effects on the life of a common man.
1. Munna Bhai M.B.B.S. (2003)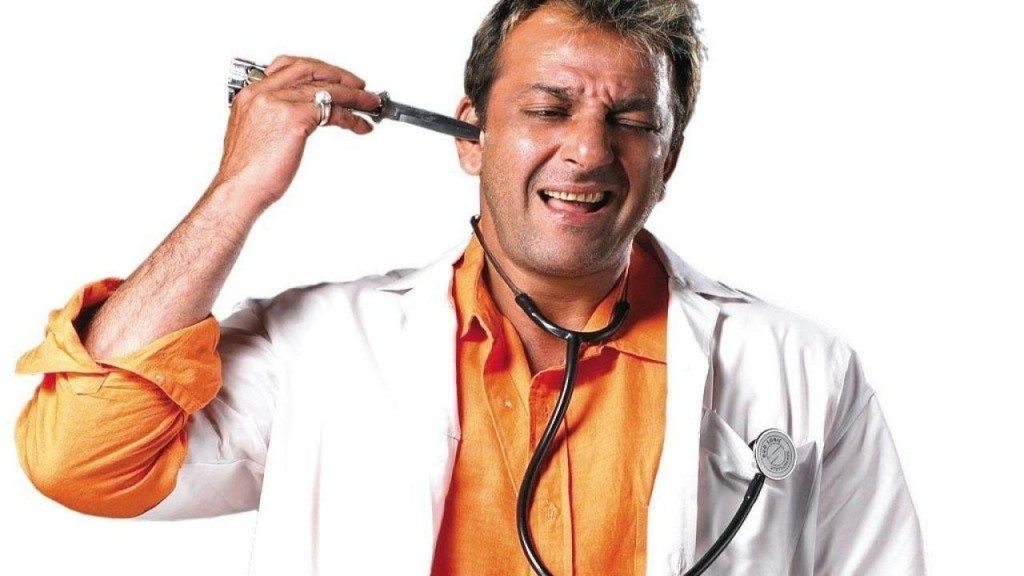 Murli Prasad Sharma, the seemingly innocent child of a schoolmaster, is famous in Mumbai as Munna Bhai. Dealing with kidnapping and extortion, the local Don's world shatters when his father is humiliated and comes to know that his son is not a doctor. To avenge his father's disrespect, Munna enrolls in a medical college to prove he can become a doctor. In a fun-filled adventure, the crazy goon not only wins the heart of his tormentor and the love of his life but also teaches the people around him how to live their life.
Read More: Ranbir Kapoor Movies