Amitabh Bachchan represents not just a generation of actors but the entire being of movies that makes Hindi Cinema. He is the one who has seen it all. The Ups and Downs, the highs and the lows and the best and the worst of Bollywood. His own life has been nothing short of a melodrama filled with emotions and thrill. But through everything there has been one constant and that is his sheer brilliance. He has portrayed an array of roles that goes to the farthest stretch of our imagination. Here is the list of top Amitabh Bachchan movies, selected from his vast filmography. You can watch some of these best Amitabh Bachchan movies on Netflix, Hulu, or Amazon Prime.
20. Mohabbatein (2000)
This movie came at a juncture in Amitabh Bachchan's life, when he was broke and reeling in debt. He asked for a role from Yash Chopra and got this. In hindsight, it was Yash Chopra who was blessed with Amitabh's presence because he gave a performance that only he could. He is a disciplinarian, a tough guy, someone who believes in rules. A guy, who gets every sterner with his daughter's death and dedicates his life in discipling the boys to a world of men. His mere diction and clarity of speech with Hindi is a masterclass in itself. Any actor trying to make it in the business of movies, should spend watching his fluent and strong speeches than sweating it out in the gym. For anyone who can deliver a dialogue but to make it stick in the audience's mind you need so much more.
Read More: Best Julianne Hough Movies
19. Aks (2001)
It was a difficult character, for he had to drop all his inhibitions and play a bold character. He had done grey characters this was more villainous than he had done anything before. The movie made him explore areas of acting, he never thought existed in him and in the darkness of the scenes, he emerged as the one who could do it all. This movie deserves a special mention because not only he showed faith in the newbie Rakesh Omprakash Mehra but also took on a very challenging role.
Read More: Best Kalki Koechlin Movies
18. Satte pe Satta (1982)

The movie is a joyous ride. The ride gets smoother with the plethora of actors alongside Amitabh Bachchan. He also plays a negative character in the film. The movie is a package just like Ramesh Sippy likes to keep his movies. Satte pe Satta gives you the warm and fuzzy feeling with its characters that makes the audience a part of their huge loving family and that feeling alone makes the movie memorable.
Read More: Best Kalki Koechlin Movies
17. Baghban (2003)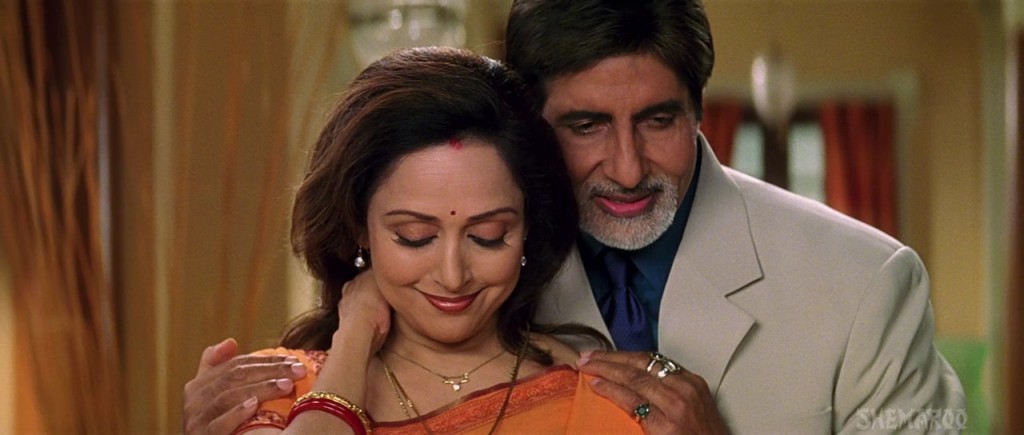 A perfect mirror of the society we have become in the wake of our busy loves. Amitabh Bachchan took a very delicate role and by his sheer subtlety made it brilliant. The movie creates too powerful a negative shade to fathom but the very texture of Amitabh's emotions and his yearning for his wife makes it gullible. The movie has a very strong message and there is no one in the industry with such a resounding presence to deliver that message than Amitabh Bachchan.
Read More: Best Annete Bening Movies
16. Coolie (1983)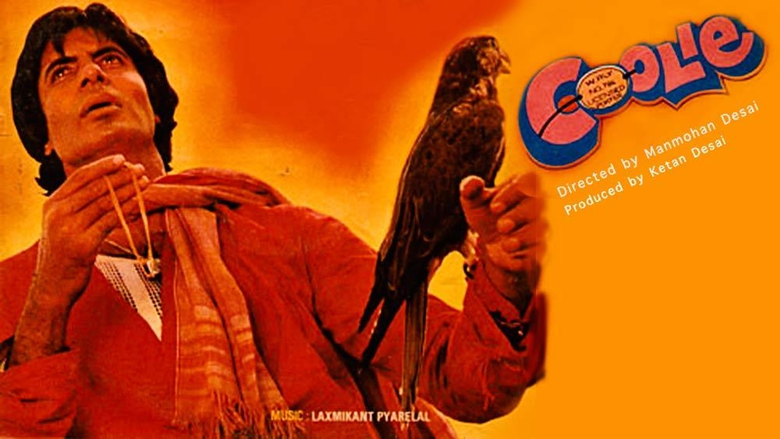 This movie is so much more than any just a acting vehicle for Mr.Bachchan. This movie became a fight of the millions of Indians who prayed for the recovery of Amitabh. The movie is about the dedication of Amitabh who fought through his illness, completed the movie and made an insignia of the movie, literally with his blood. Of course 'Coolie' is fueled with powerful performances but in the hinges of time it shall be remembered for Amitabh's fight for his life.
Read More: Best Zac Efron Movies
15. Sharaabi (1984)
This movie was hugely appreciated but never got a cult status like other Amitabh Bachchan's movies. There are some great scenes in the movie especially in which he fights some goons in a bar while making the statement "Mooche ho too Nathhulal jaisi". On a glance it seems funny and good but if you dig deeper the lines Amitabh etches have a deeper grave. Amitabh makes the audience realise the beauty of simpler things in life that carry the burden of our souls.
Read More: Best Eva Mendes Movies
14. Silsila (1981)
A Yash Chopra classic, this movie is fondled with romance. Pure, clean and sublime romance. The pairing of Amitabh and Rekha defines the word chemistry. The scenes of Jaya and Amitabh drifting apart in their marriage is well written and perfectly demonstrates the lost love. 'Silsila' is not just about love, it is about circumstances that makes a relation bound by love or far away from it. Sanjeev Kumar justifies his role as the lost in love husband and the pain in his eyes makes for a tutorial. The characters in the movie are so intricately handled that it is difficult to not love the art of their beings.
Read More: Best Carey Mulligan Movies
13. Piku (2015)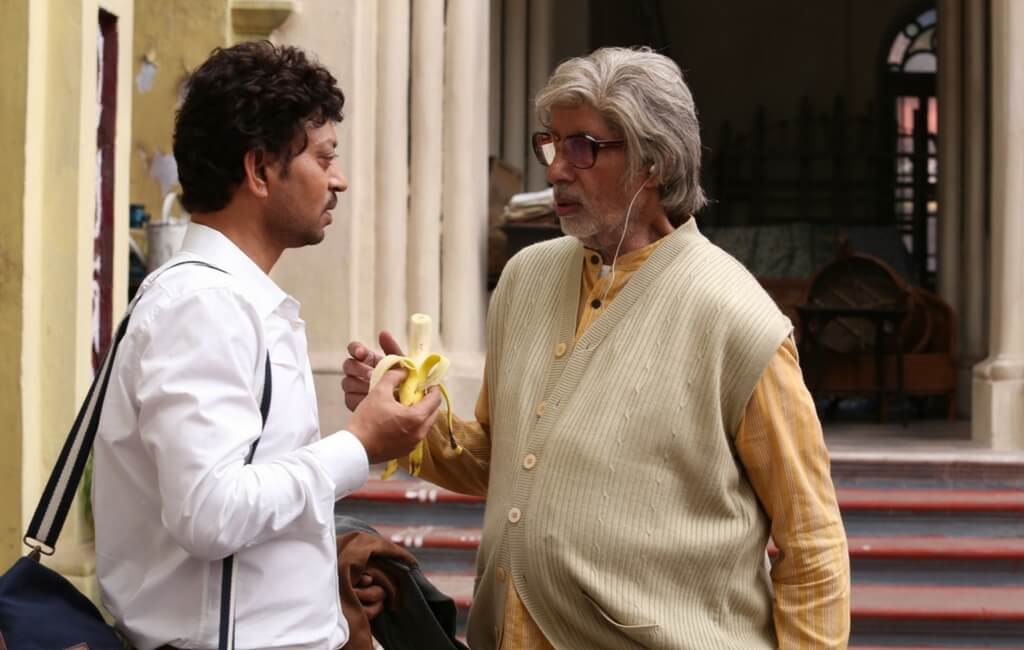 'Piku' is possibly the only film of the list that proudly wears the badge of feminism and offers us a vision of men in women's world — and not the other way around that almost all the films show. If you thought 'Piku' to be just another comedy film with jokes about constipation and bowel movements, think again. Because it is not that. The gravity of Amitabh Bachchan's performance elevates the film to higher pedestal. The film breaks so many conventions of story-telling and simultaneously challenges them — especially in the patriarchal Indian context — that it is one of the bravest films made in recent memory.
Read More: Best Deepika Padukone Movies
12. Khakee (2004)
'Khakee' is one of the smartest — if not the smartest — cop dramas ever made in Hindi Cinema. A film so compact that it will leave you gasping for breath. A near perfect knit story of a team of police officials who put their life on the line to accomplish a dangerous mission only to find out that the very system which assigned them the job are against them completing it. With a phenomenal performance from Amitabh Bachchan, 'Khakee' deserved numerous laurels but it remains a mystery as to how such a stunning suspense thriller got lost in oblivion and never became a constituent of film conversations.
Read More: Best Cary Grant Movies
11. Shakti (1982)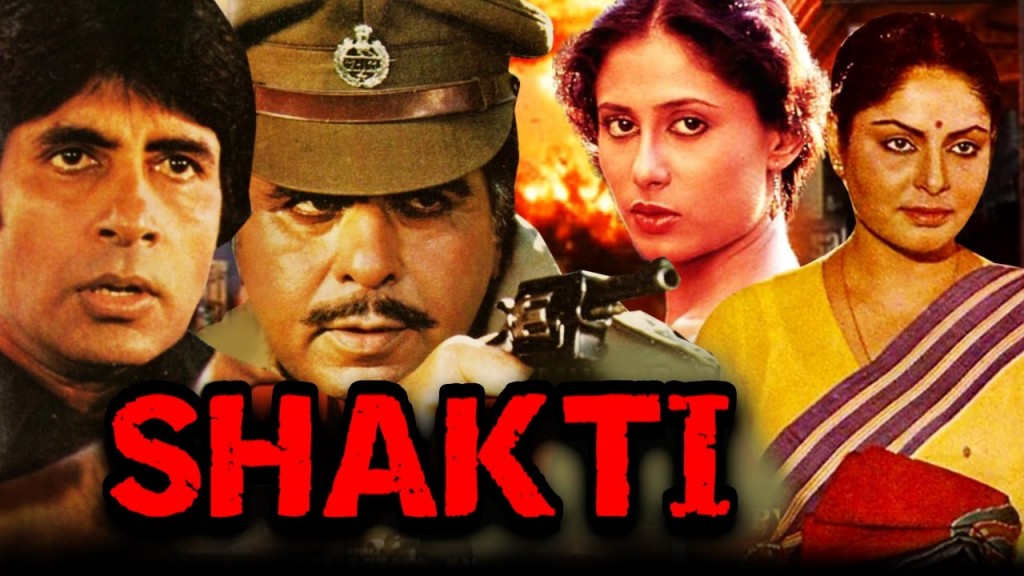 This movie a perfect showcase of a character in rebellion. Amitabh resents his father for he is by the book and is all for the law. He is triggered by the death and poverty. He doesn't want to live a life that is laundered by lacking. So he does everything his father is against and the times tests their relation and beliefs. This movie also brought together the two legends in Amitabh and Dilip Kumar. The movie is a must watch for the chemistry of Amitabh and Dilip Kumar and some of the best action sequences of the time. The movie can be called a adrenaline laden version of Mother India.
Read More: Jodie Foster Movies
10. Anand (1971)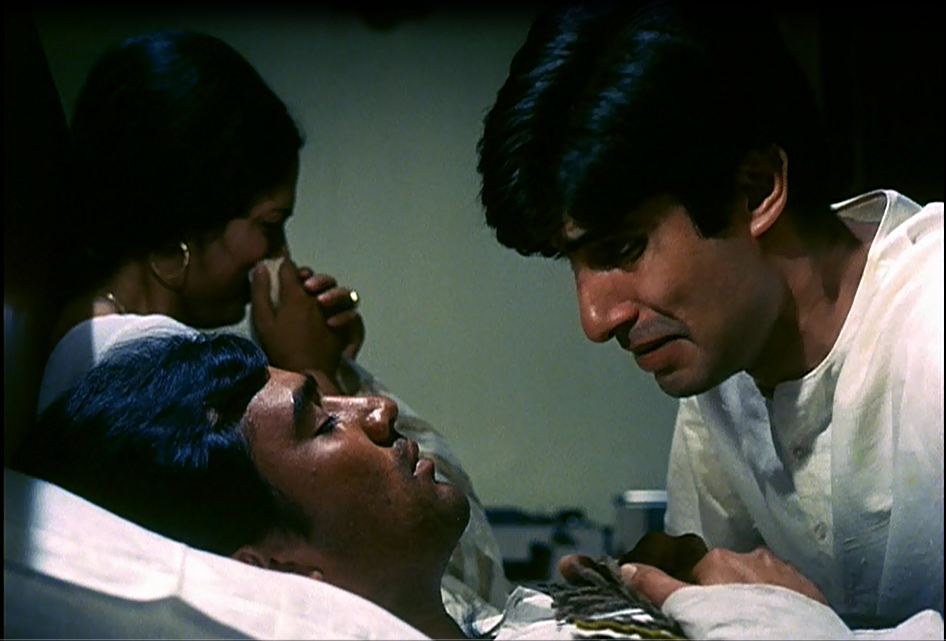 This movie was the reason Amitabh Bachchan got some serious attention. It wasn't easy playing the second fiddle to Rajesh Khanna and yet the movie is equally remembered for the both of them. Amitabh got the crux of the script and made his presence felt. There he was at 6 ft 2', looking frail and vulnerable in his stature.
Read More: Best James Stewart Movies
9. Don (1978)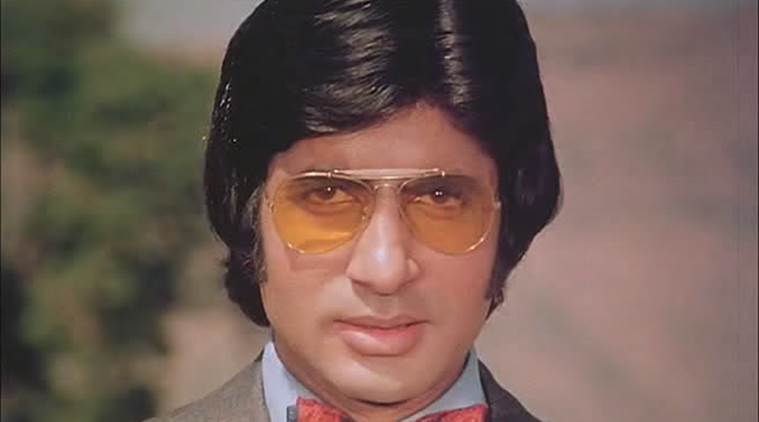 The movie wouldn't have been this popular and such a big hit if it didn't have the song "Khaike paan banaraswalla". The first week of the show didn't have this song and hence was declared a flop but in the subsequent weeks the song was added and simply by the word of mouth, it brought people to the theatres and made them witness the brilliance of Amitabh Bachchan. Though a story on the similar lines had already been made before but what made Don miles apart was the persona of Amitabh Bachchan. He looked like a don, there was something mysterious and dangerous about him. It added character to the role. The dialogues of Salim-Javed seemed to be tailor made for him and he delivered it like he was simply breathing them. He wasn't the skinny character anymore, he was the man with the Gun and audience believed every second of it.
Read More: Best Charlton Heston Movies
8. Abhimaan (1973)
Another Hrishikesh Mukherjee classic, it gave Amitabh Bachchan to prove that Anand was no fluke and he had it in him to make the long run. He plays an array of characters from a fan to a star to a jealous being. This movie had a very strong message, simple yet powerful. Hence, it needed the likes of Amitabh Bachchan and Jaya Bachchan to deliver the emotions that script carried. He had a presence and he could leverage it perfectly.
Read More: Best Maggie Gyllenhaal Movies
7. Zanjeer (1973)
This movie brought the "Angry Young Man" phenomenon to the industry. Before this movie Amitabh Bachchan had only done sensitive roles and to show faith in him to carry such a strong and outlandish character, it needed the recommendation of Pran. Prakash Mehra was initially apprehensive but the first scene they shot was the scene where he commands the police station, this scene convinced him of Amitabh's capabilities. He instills depth and anger to every scene. He made this movie the revelation it became.
Read More: Best Justin Timberlake Movies
6. Amar Akbar Anthony (1977)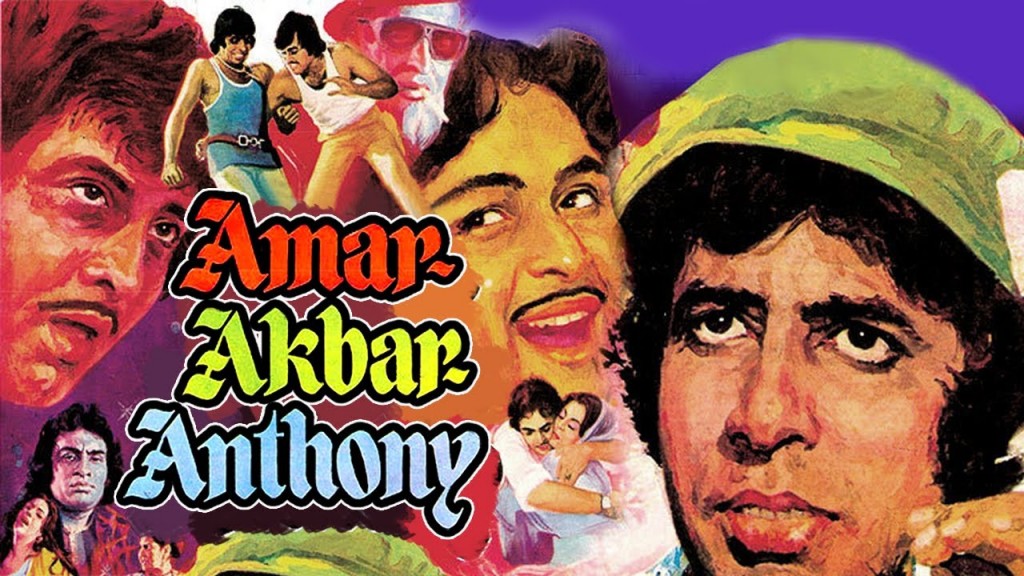 A very titillating character, a Romeo and kind hearted. Anthony isn't the central character, yet he is the one who is still remembered for the movie. With his dance on the tunes of "My name is Anthony" and his conversation with the mirror, he made a place for himself in the minds of the audience and has become synonymous with the character. Amitabh Bachchan makes Anthony lovable, despite his severe flaws.
Read More: Best John Ford Movies
5. Black (2005)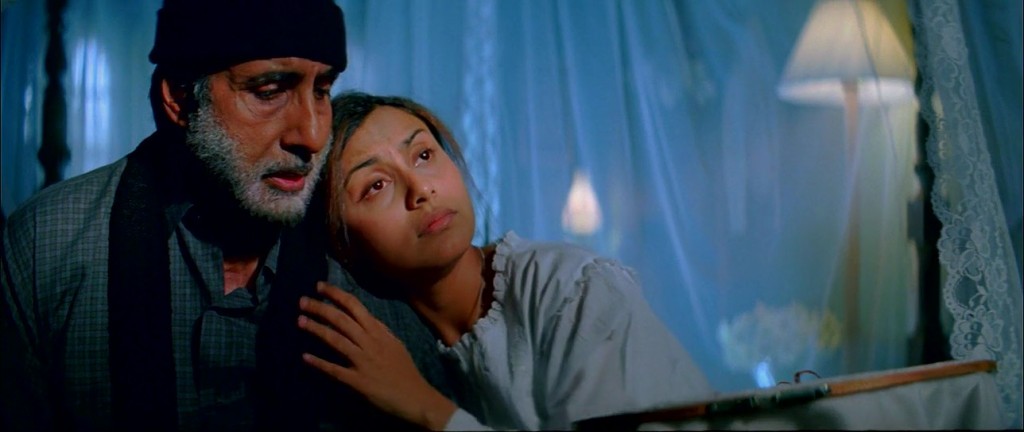 Being a teacher to a blind girl and making a difference in her life is not an easy role to take. It takes great pains to understand the feeling of the blind but it takes pains of humongous ordeals to understand the toil of being a teacher to the blind. Yet Amitabh, with 'Black', inspired the millions of us with his act, by his every single scene. The credit should also go to the director Sanjay Leela Bhansali of sketching such a beautiful art that could manifest Amitabh's skills and dexterity.
Read More: Best Olivia Wilde Movies
4. Agneepath (1990)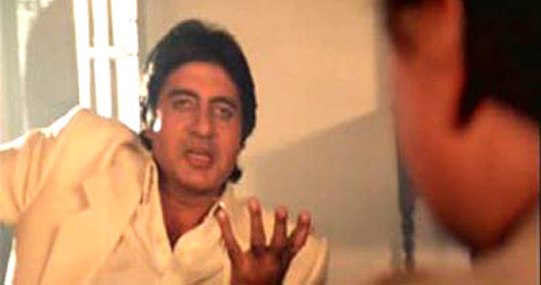 This movie fetched Amitabh Bachchan his first Best Actor National Award. He took his image of the angry young man several notches higher with this film. He demanded attention by his mere presence. He is ruthless, relentless and has no qualm about it. His dialogue of "Baap ka naam Deenanath Chauhan" can still be imagined in his voice and his presence. This movie again made it clear that age wouldn't stop Amitabh and the flops were only a glitch in his long road to superstardom.
Read More: Best Mark Hamill Movies
3. Paa (2009)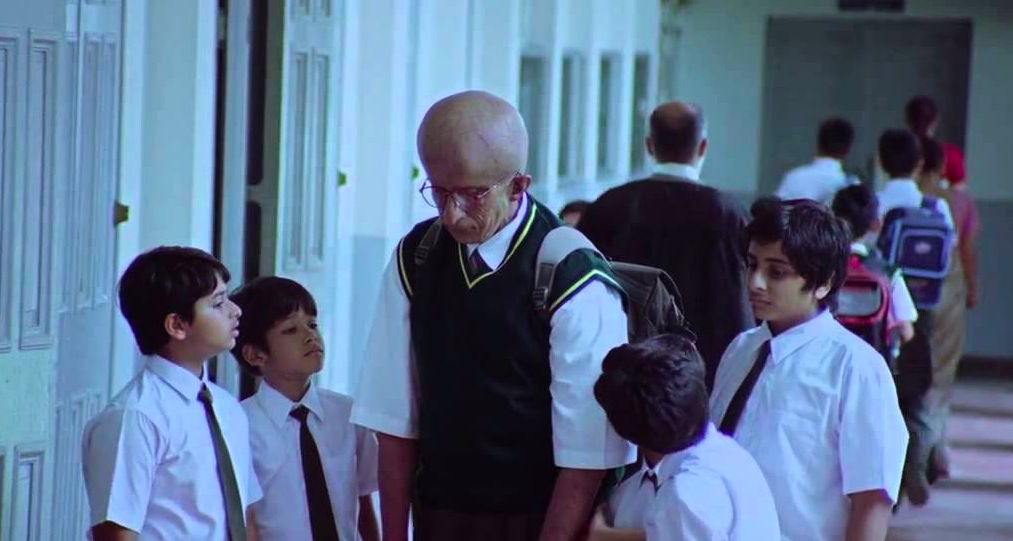 The character of Amitabh Bachchan in this movie treads on a very thin line. It showcases the suffering of a child and yet it appeals to everyone. For it creates the language of love, known to every one of us. His life is complicated, but he is not. That is the beauty of R Balki – the director of this movie, he has a way of making sense of life through a child's eyes and it somehow makes complete sense. Amitabh again proves that he can still perceive a role in its entirety and his perspicuity isn't lost in the lining of his wrinkles.
Read More: Best Eddie Murphy Movies
2. Sholay (1975)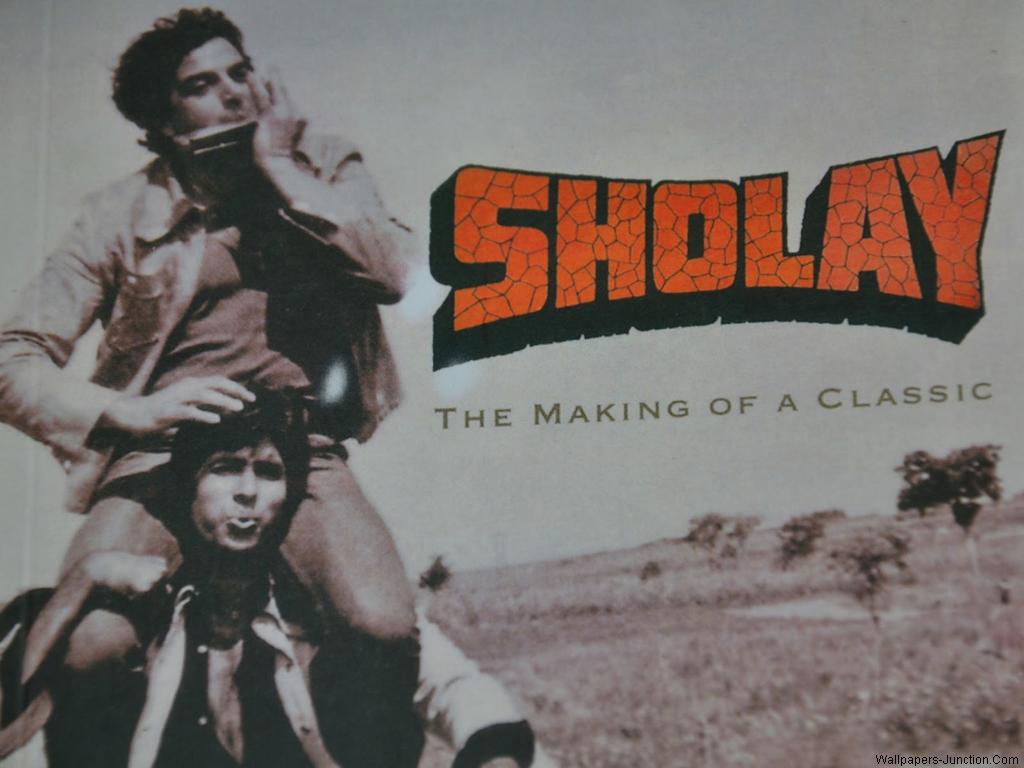 He is second fiddle to Dharmendra and yet is the most remembered after the iconic Gabbar. He has a very silent, understated character who believes less in saying and makes his act through his hands. His love is rhetoric and has made him the way he is supposed to be. The Character of Jay is very bracketed, almost nipping. But when the situation comes, he rises up to the occasion and makes his say. He is bruised and doesn't tell why. Nothing is made obvious and every emotion is in the outline. A very sensitive character for a movie thrilled with action but that is the reason the movie stays with the audience even after all this while.
Read More: Best Josh Hutcherson Movies
1. Deewar (1975)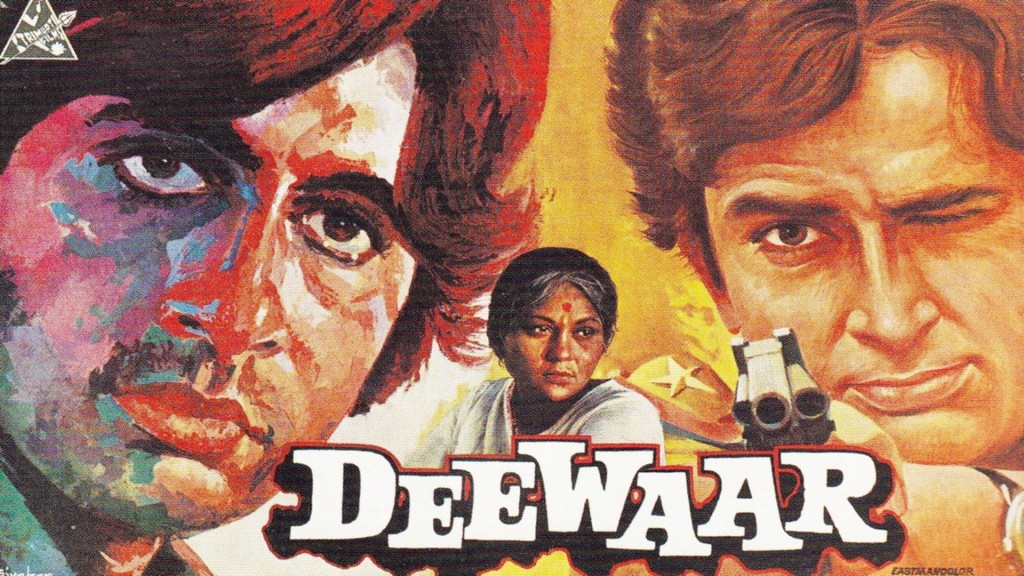 It is the most perfect portrayal that became the phenomenon of Vijay. It deals with the righteousness of the right and the wrong. The road less travelled by and the easy steps to wealth. Vijay is ambitious, for he wants everything in life that he hasn't been entitled to. The movies depicts the situation of the country in the 1970s, where the feudal lords and the business owners took advantage of the labourers and the poor. Vijay is the coming of the age character who in his fight with these people and trying to get rich becomes the very person he used to despise. The movie showcases a face off between Ravi and Vijay, between principles and opulence. It has to be the most most gripping scene ever made in the history of Hindi cinema and it is the brilliance of Amitabh Bachchan that makes it worth the applause.
Read More: Melissa McCarthy Movies