Emmy award-winning actress, singer, and dancer Julianne Hough is a treat for sore eyes. Starting her movie career with feature-length films like Burlesque and Footloose in the 2010s, Julianne came to the limelight with her musical and dance based movies like the ones already mentioned as well as Tom Cruise starring Rock of Ages (2012). Famous for winning ABC's 'Dancing with the Stars' twice, the Utah born actress is a renowned dancer and a fabulous singer. So much so that now she acts as a permanent judge in the same reality show. Given that she has done a limited amount of films in her career, we hope the blond beauty will surprise us in the future with more diverse roles and intense characters like Safe Haven (2013) and Curve (2015) so that we can enjoy the different facets of her personality. Here is the list of top 7 Julianne Hough movies ranked from worst to best.
7. Burlesque (2010)
Rubbing shoulders with famous singers such as Cher and Christina Aguilera, this is one of the many musicals that Julianne Hough stars in. Backed into a corner by circumstances Tess (Cher) and her age-old burlesque lounge is on the verge of getting bought by a wealthy investor. Due to financial difficulties and personal problems of the troupe, nobody can do anything, and Tess is seriously considering taking the offer to sell. However, in walks Ali a gifted singer who changes the fate of the Burlesque theater. Her voice puts a new charm and magic into the performance, and the studio returns to its former glory.
6. Dirty Grandpa (2016)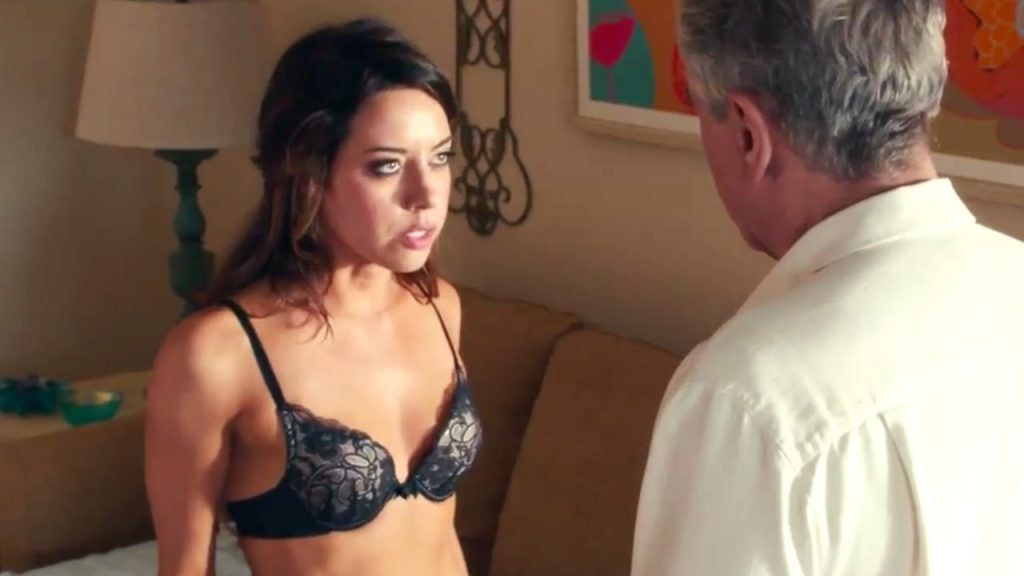 Two weeks before his marriage to the love of his life Meredith (Julianne Hough), Jason (Zac Efron) finds out that his grandmother has died. To console his grandfather Dick Kelly (Robert De Nero), he agrees to take him on a road trip. What the uptight and conservative Jason doesn't know is that his grandpa has tricked him into going to Daytona beach where he wants to relive his youthful days. Breaking all the typical stereotypes, roam around aimlessly into the advantages of a fun life with Robert De Nero trying to prove he is madder than Snoop Dogg. Maybe he'll make a man out of his grandson after all.
5. Footloose (2011)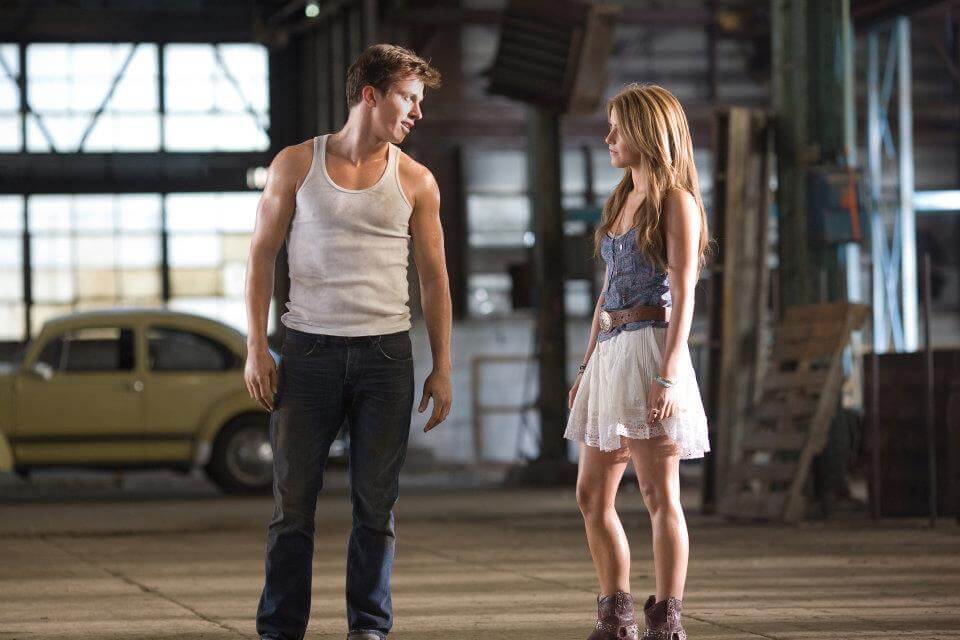 A remake of the 1984 Kevin Bacon movie of the same name, Footloose is about breaking the meaningless norms and embracing the spirit to live. When Boston teenager Ren moves to a small town, he finds that due to an accident that killed five local teenagers three years ago, the city has passed draconian laws prohibiting any dance or drinking within the city limits. As luck would have it, the daughter of the reverend responsible for the stringent regulations falls for Ren. As the fight becomes personal, Ren does all he can to rejuvenate the spirit of the town and make dancing legal again.
4. Curve (2015)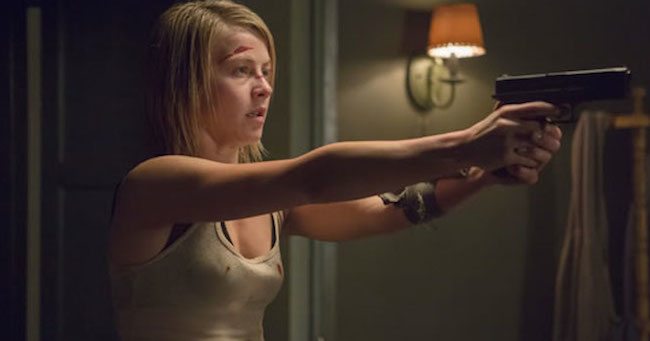 Mallory (Julianne Hough) is getting married in a week and is on a solo and melancholy drive. Halfway through she decides to take a detour through Grand Canyon, where her car mysteriously stops. Without any cell service and anyone to call for help, Mallory is stuck. However as if by some miracle she finds a lone hitchhiker who repairs her car and asks for a lift in return. Through the trip, the man starts to take advantage of her by showing a knife. In response, Mallory crashes her car inadvertently getting stuck in the wrecked vehicle. The culprit escapes unscathed and continues to taunt her by claiming that if she doesn't cut her stuck leg, she'll die alone. The beautiful girl with a horde of dreams in her eyes is forced to make a choice: save her dignity and die in the car or cut her leg off and then surrender to a maniac.
3. Paradise (2013)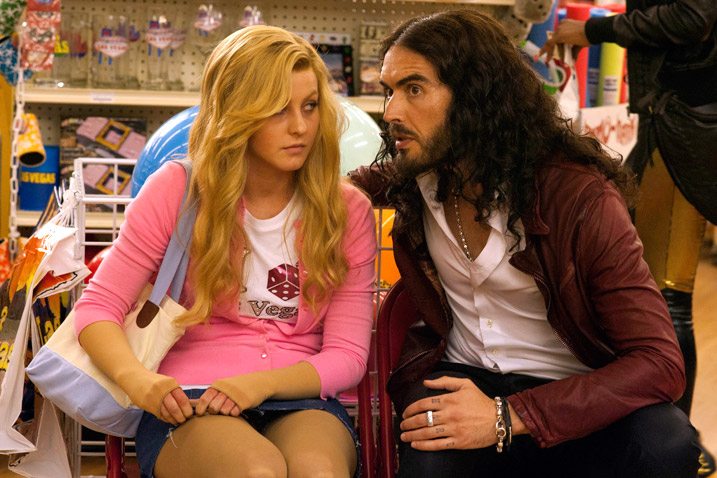 What is paradise if not a heart filled up to its brim with happiness? One year after surviving in a plane crash which left two-thirds of her body with burn scars Lamb Mannerheim (Julianne Hough) publicly renounces god in her hometown's church. Shocked by the decision her parents try to put some sense into her. But motivated by the feeling of making full use of her second chance, Lamb heads to Las Vegas. Indulging in every sinful pleasure denied to her since birth, Lamb alongwith her new friends William and Loray tries to find the purpose of her life.
2. Rock of Ages (2012)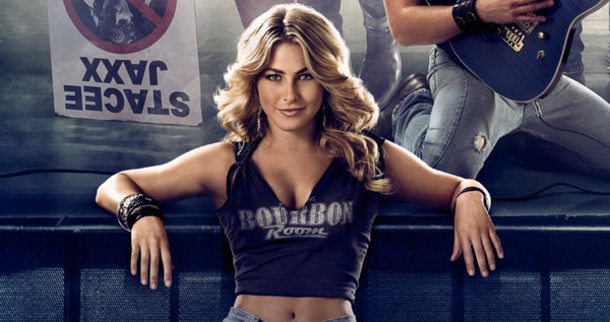 Sherrie (Julianne Hough) is a girl with a million dreams in her eyes and a fabulous voice in her throat. In a quest to fulfill her dreams, she moves to Los Angeles and meets Drew who is just like her. The couple starts falling for each other until a misunderstanding separates them and their real journey towards music starts. With concise but terrific performances from legends like Tom Cruise and Catherine Zeta-Jones, Rock of Ages is a culmination of music, romance, and dreams. And is quite honestly one of the best of Julianne Hough.
1. Safe Haven (2013)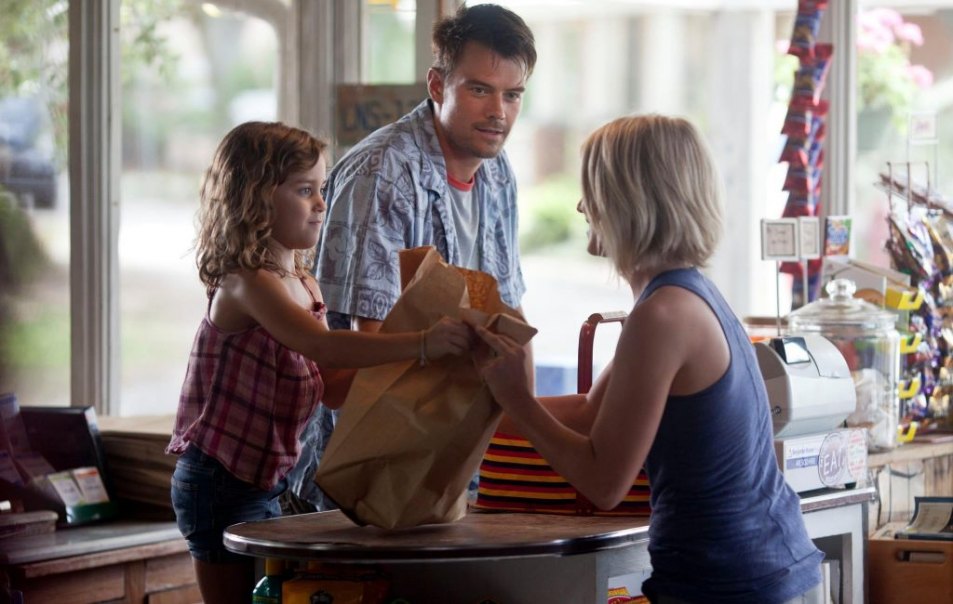 Running and hiding from her abusive past Katie (Julianne Hough) has found a haven in the town of Southport, North Carolina. Though her arrival raises questions, in the beginning, she gradually makes friends. One of them is her simple yet mysterious neighbor who gives off vibes of a similar past. Another is the cute store owner who makes Katie feel safe and have a homely feeling, even when she knows that trusting someone all over again is not a good idea. In a heartwarming romance with a supernatural angle attached to it, watch as Julianne Hough makes the most significant decision of her life: whether to continue a vagrant existence or settle with a guy who wants to keep her happy.
Read More: Best Jennifer Garner Movies