It is often said that you can either really love Melissa McCarthy or you can really hate her. There is no in-between. The bubbly comedienne known for her role as 'Molly' in the television series 'Mike & Molly' burst onto the movie scene with a breakout performance in 'Bridesmaids' and has risen steadily over the years as one of the most renowned names in comedy in Hollywood. Here is a compilation of list of top Melissa McCarthy movies. You can watch some of these best Melissa McCarthy movies on Netflix, Hulu or Amazon Prime.
10. The Life of David Gale (2003)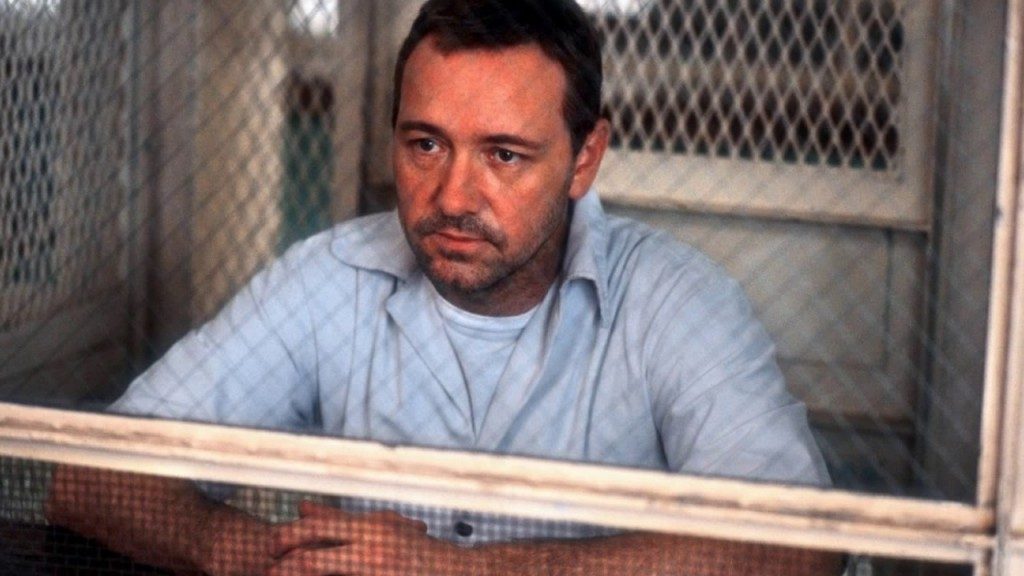 The only reason this film is languishing at the bottom of this list is due to the fact that McCarthy did not have a major role in this film. Powered by Kevin Spacey and Kate Winslet, this excellently executed and thought-provoking film which was bashed by critics, raises questions which challenge the very core of our existence. When David Gale is on row for the death penalty, he speaks to a reporter, asking her to prove him innocent. This film challenges the very concept of the death penalty. The last scene, for me, was one of the biggest surprises I have experienced in a movie. Many claim that the last scene spoils the entire film but I believe it was necessary to invoke the necessary emotions from the audience. Give it a watch, if not for McCarthy, but for the powerful piece of cinema that it is.
Read More: Best Kevin Spacey Movies
9. Ghostbusters (2016)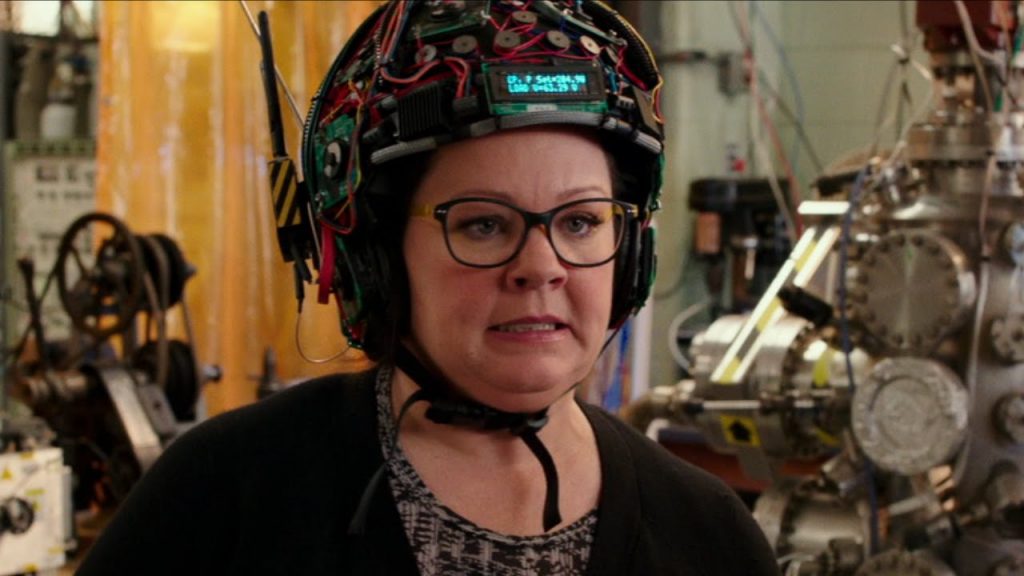 Yes, the film is average. McCarthy, however, does produce a decent performance. Featuring an all-women cast unlike the original film, 'Ghostbusters' does have its moments but is generally a below average movie as a whole. Overall, it's a comedy with a sense of humour you'd say is somewhat reminiscent of the original. The CGI is just cartoonish enough to walk the line between fun and convincing. Kate McKinnon also does well in the film and delivers a few laughs. A good film to watch as a time-killer, especially targeted towards a younger audience.
Read More: Best Manoj Bajpayee Movies
8. Identity Thief (2013)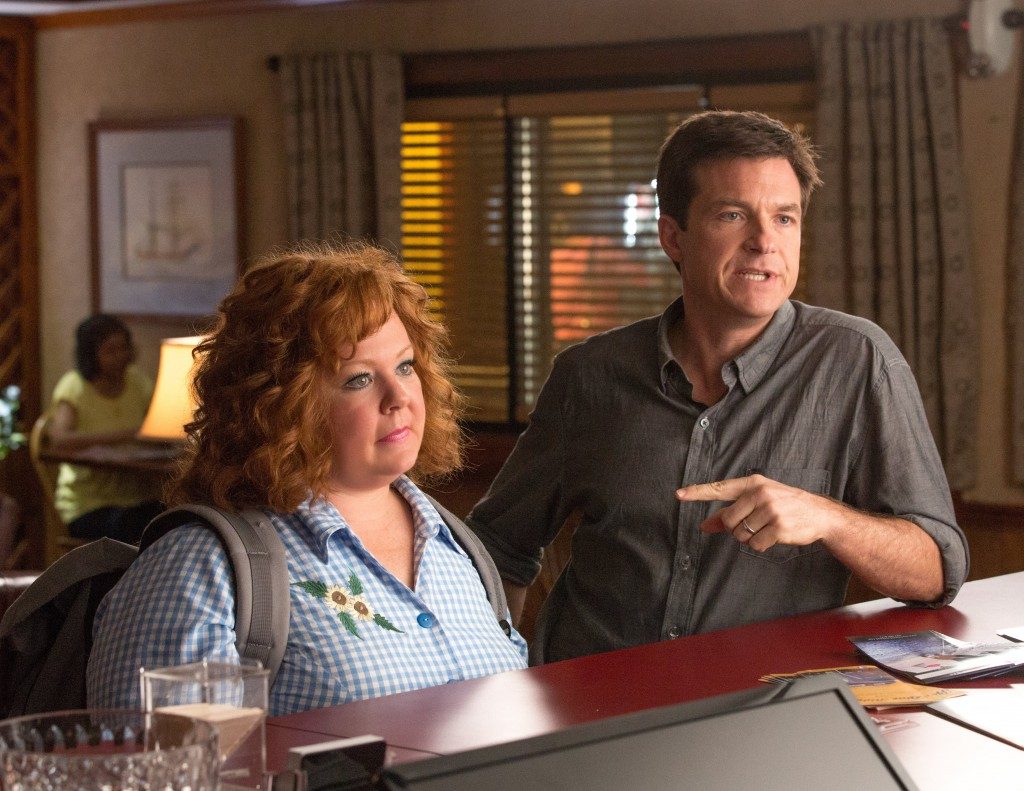 Jason Bateman stars alongside Melissa McCarthy in this hilarious take on Identity theft. It's one of those slapstick, raunchy, adult comedies which McCarthy has become so used to over the years. In this film in particular, her physical comedy talent is right on the mark and she really gives her character a heart and soul. This is pure escapism entertainment at its finest which makes you laugh, simply and effectively. There's never a dull moment in this enjoyable romp, the plot is ridiculous and infeasible but you have to put that aside and appreciate the incredibly good chemistry the two stars share. For those 'Modern Family' fans out there, Eric Stonestreet makes a memorable and hilarious appearance in this flick.
Read More: Best Jason Bateman Movies
7. The Nines (2007)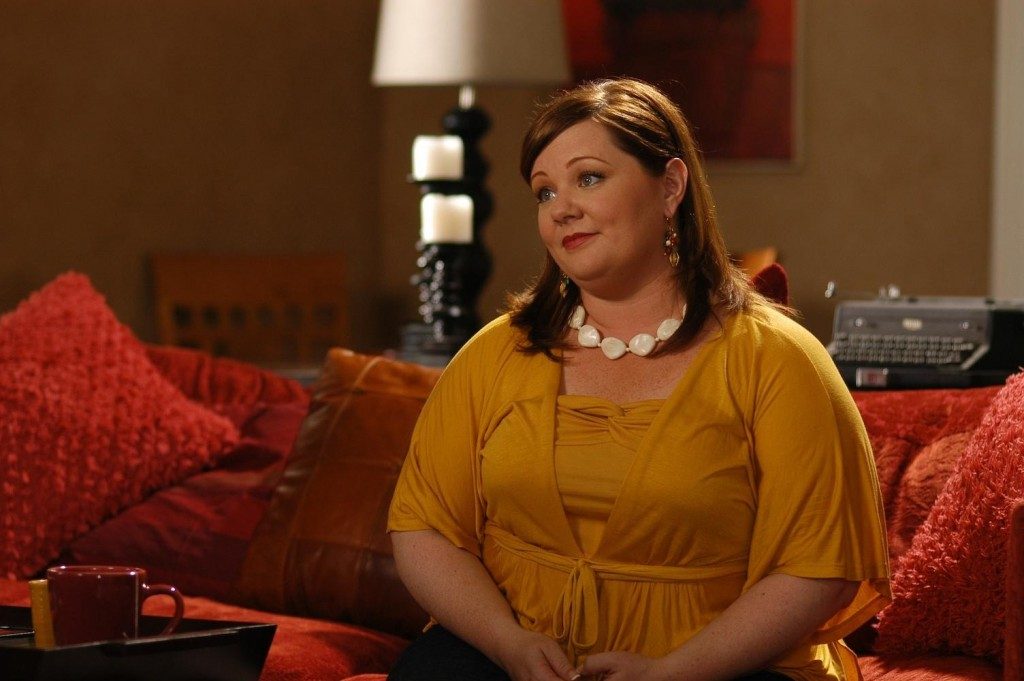 An intelligent and awe-inspiring film which is well out of McCarthy's comfort zone. The movie is sensational and subtle at the same time. It is one of those mind-bending fantasy films where a large portion of the film is left ambiguous or inscrutable. The level of originality in this film is really remarkable and I'll guarantee that you haven't seen a film of this sort before. Melissa McCarthy happens to play herself in a segment of this film which also features the likes of Ryan Reynolds and Elle Fanning who are superb in their respective roles. The character development in this film is borderline astonishing in the three parts the film is divided into. The metaphorical tie-ins leave your mind racing and your imagination spinning. The authentic, rare and independent flavour of this film make it an underrated masterpiece. In fact, the only reason this film doesn't find itself higher on this list is due to the fact that McCarthy does not play a major role in it. One of the underrated Melissa McCarthy films.
Read More: Best Ryan Reynolds Movies
6. The Boss (2016)
'The Boss' is a story of Michelle Darnell, (played by McCarthy) a larger-than-life business tycoon, who loses it all for insider trading and is forced to start from the bottom once more. Mccarthy does a stellar job channeling her inner Trump. One can't help but think there was a much better comedy left on the cutting room floor here. There are extended moments of improvisation that go nowhere and could have been sacrificed for the sake of filling in plot-lines that are dropped or disappear into ether. Yet despite all its faults, the movie achieves what it set out to achieve, that is to say it makes its audience laugh and laugh often. This is largely accomplished on the strength of bawdy R-rated humour and McCarthy's shrewd comic timing. Peter Dinklage, who is also a part of this film, gives a particularly daffy performance and has a lot of fun riffing, joking and tumbling with his co-star McCarthy.
Read More: Best Kareena Kapoor Movies
5. Tammy (2014)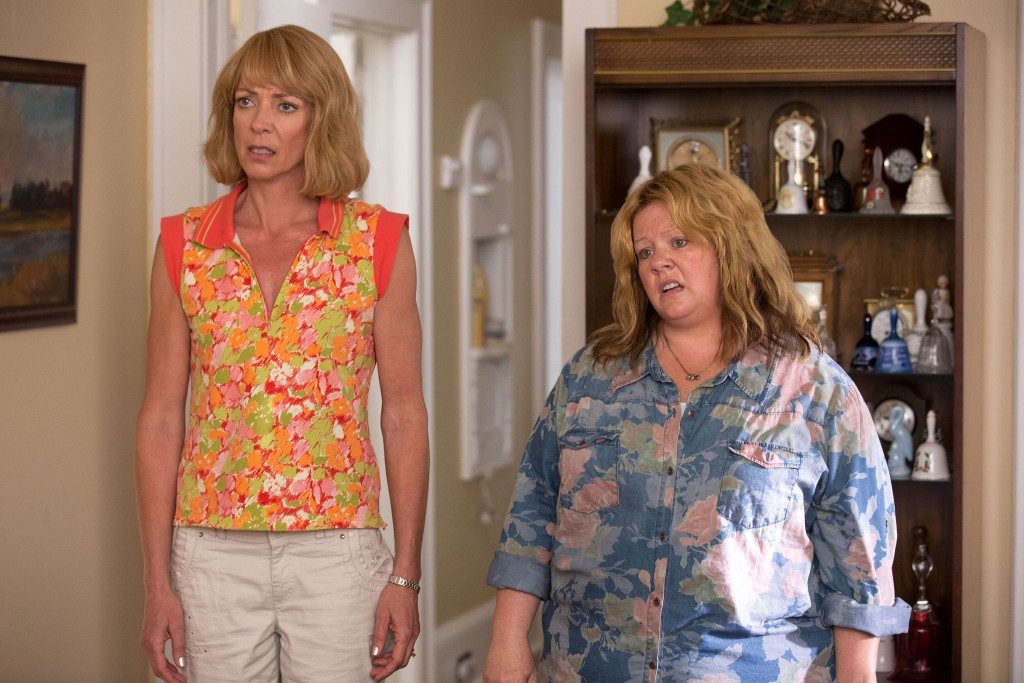 A typical Melissa McCarthy film, 'Tammy' isn't the greatest of movies, nor is it the funniest of comedies but it succeeds where most movies in the same genre fail by being more of a drama with people having fun and being funny. An average story line with some great acting, good kicks and good music gives this film the right balance. Tammy is careless, reckless and picks on people, but as the events unfold, she is also sensitive, deeply loyal to her family and goofy. McCarthy does her usual bit and incites empathy for her character. 'Tammy' is also a bit on the darker side, even though there are definitive laugh out loud moments and plenty of the physical comedy that has become synonymous with the McCarthy brand of humour.
Read More: Best Judi Dench Movies
4. The Heat (2013)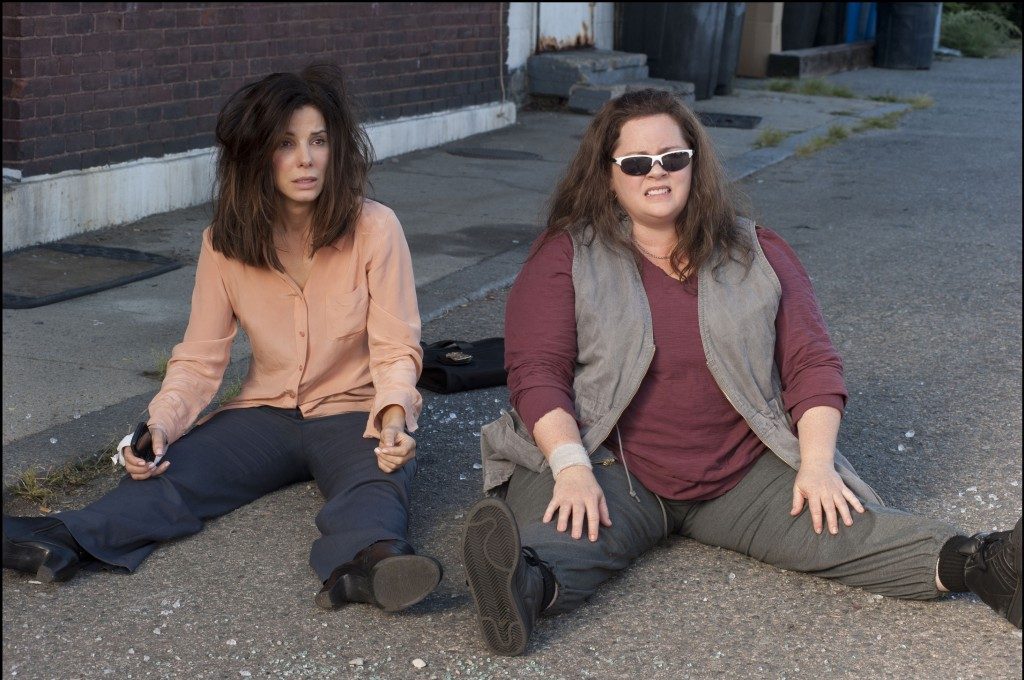 Sandra Bullock and Melissa McCarthy serve up a lethal combination in this rude, crude and hilarious film that delivers plenty of laughs. The rather cliche plot, follows a cop (McCarthy) and an FBI agent (Bullock) as they attempt to take down a drug-lord. The movie is, indeed, the stereotypical buddy-cop flick but is actually, well thought out and well put together. There is definitely a large quantity of vulgar humour thrown into the mix, courtesy McCarthy of course, which works well to incite laughs from the audience. The title is definitely inspired by the '95 classic 'Heat' starring Pacino and De Niro but 'The Heat' doesn't attempt to parody the former in any way. McCarthy and Bullock seem to share some good chemistry on-screen and their characters complement each other brilliantly.
Read More: Best Sandra Bullock Movies
3. Spy (2015)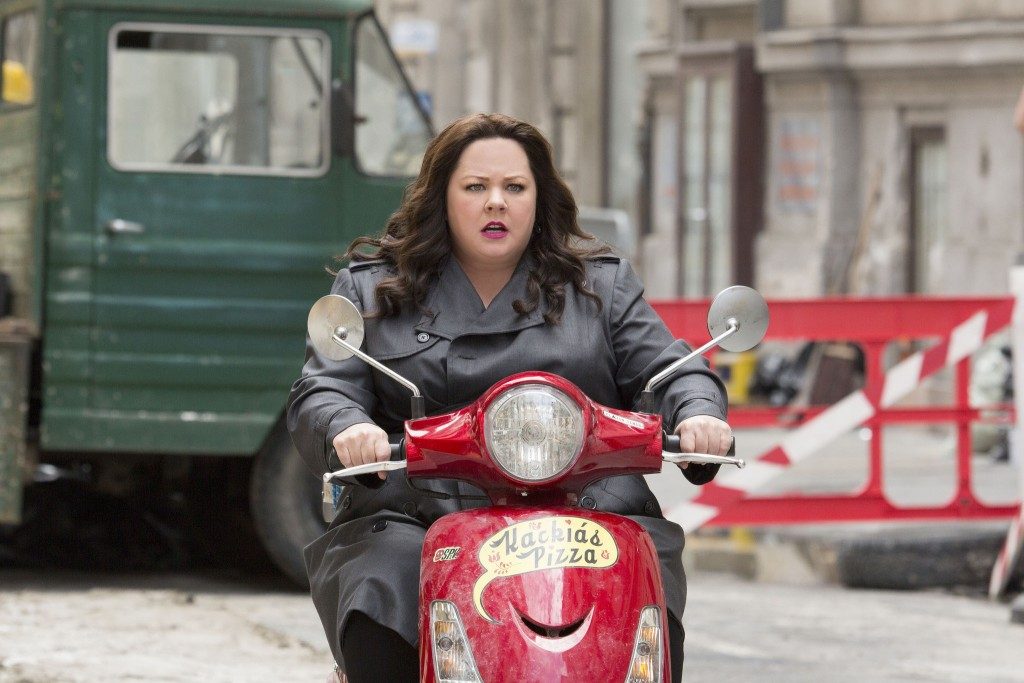 In the footsteps of 'Kingsman: The Secret Service' comes another James Bond satire film powered by the likes of Jude Law and Jason Statham. 'Spy' is very much an action comedy which is completely hilarious with remarkably well choreographed action sequences. The action does feel insane and over-the-top at times, which only adds to the roller-coaster of laughs this movie is. As far as performances go, this is one of the funniest performances by McCarthy. Her character's serious job and serious mission juxtaposed with her snarky personality and her usual shenanigans, make for some truly hysterical situations. 'Spy' is an absolutely brilliant and perfectly casted satire that should not be missed by fans of action, comedy or fun.
Read More: Best Jason Statham Movies
2. St. Vincent (2014)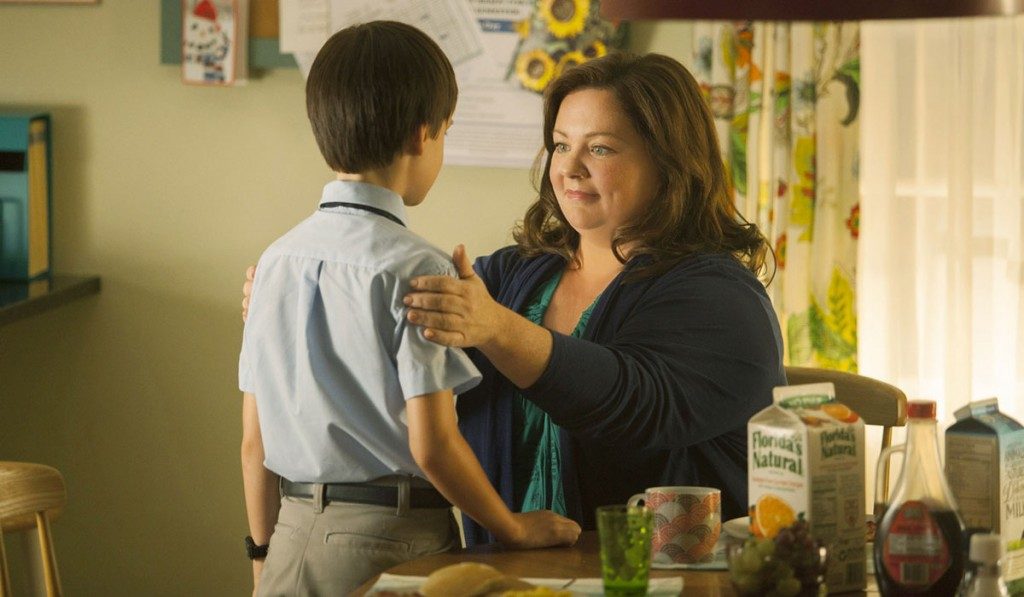 McCarthy gives a wonderfully restrained performance and creates an empathetic character in this sweet, lovable film. It is to be said, however, that Bill Murray as a grumpy old alcoholic geezer produces a phenomenal performance and ends up carrying the film. The movie paints a pastiche of flawed and injured characters, trying to survive in an imperfect and not-so-pretty world, making mistakes and questionable choices and slowly peels back these layers to reveal humanity under the surface. One of those rare McCarthy movies where humour isn't the only thing on the table, this film explores the very things that make us human, kindness, vulnerability, humility, sympathy, tenderness, courage – That aren't always visible on our outsides. The film shows us that wounds mend, arguments fade, friendships are forged and understanding begins over time.
Read More: Best Judi Dench Movies
1. Bridesmaids (2011)
Undoubtedly the comedy of the year 2011, this leisurely paced film is by no means a 'chick-flick'. 'Bridesmaids' also happened to fetch Melissa McCarthy her first and only Oscar nomination till date. An important feature which makes this film stand out is that it doesn't really rely on silly gags or slapstick humour to keep the ball rolling. Instead, it takes time to develop its characters and establish the various relationships and resultant conflicts between them. The scenes are much richer and funnier since you know the background or the context in which they take place. They have the right amount of awkwardness with well-timed pauses that add an extra element to the hilarity. One of the most satisfying comedies of the decade empowered by a show-stopping Melissa McCarthy performance.
Read More: Best Adam Sandler Movies