Manoj Bajpayee has been a powerhouse of acting talent since he first debuted on the silver screen in the movie Drohkaal in 1994. Once a four-time National School of Drama reject, Bajpayee is now the proud recipient of The National Award and the Best Actor at the Asia Pacific Screen Awards. The unique part about Bajpayee's craft is that he does not try to put his usual mannerisms in the characters that he plays, something which is vastly common in the Hindi film industry. Instead, Bajpayee has always added newer shades and dimensions to his characters. His authenticity and sensitivity have always emerged out on the screen in whatever character he has played. Here is the list of top Manoj Bajpayee movies.
15. Aarakshan (2011)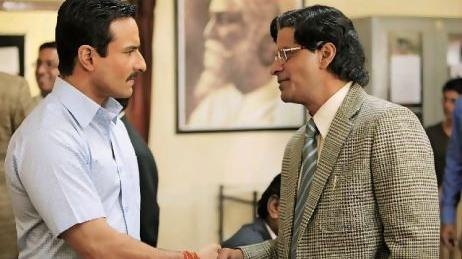 Aarakshan is a 2011 drama film directed by Prakash Jha and addresses an important socio-political issue of India, caste-based reservation. The film stars Manoj Bajpayee, Amitabh Bachchan, Saif Ali Khan and Deepika Padukone. With powerful performances from such actors and Jha's superior ability to tell stories important in the Indian context, Aarakshan is one of the most important cinematic ventures of Bajpayee.
14. LOC Kargil (2003)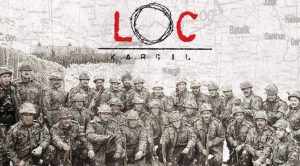 LOC Kargil is one of the most ambitious projects in the history of Hindi cinema. It is a detailed portrayal of some of the bravest Indian soldiers of the Kargil War in 1999. It starred Manoj Bajpayee as Grenadier Yogendra Singh Yadav, a brave young soldier whose bravery later earned him the Param Vir Chakra. Along with Bajpayee, actors like Ajay Devgn, Saif Ali Khan, Sanjay Dutt and others were also a part of this ambitious project written and directed by J.P. Dutta.
13. Aks (2001)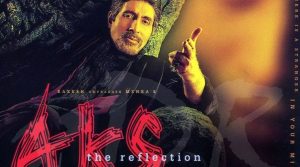 Directed by Rakeysh Omprakash Mehra, Aks is a supernatural thriller starring Amitabh Bachchan and Manoj Bajpayee. Bajpayee here stars as a killer whose spirit possesses Manu Verma, a cop played by Bachchan. Although Aks was well-received by the critics, it failed to garner acceptance from the audience and bombed at the box office. However, both Bajpayee and Bachchan with their superior grasp over their art, managed to earn rave reviews, Bachchan even went on to win the Best Actor Critics' Choice for his performance.
12. Chittagong (2012)
Chittagong is a movie by the ex-NASA scientist and inventor Bedabrata pain. It is a historical war drama film about Surya Sen and his students' plan to take over the town of Chittagong and free it from British rule. Bajpayee plays the role of Masterda Surya Sen to unbelievable accuracy. Joined by other powerful actors like Nawazuddin Siddiqui and Rajkumar Rao, the movie is a powerful fictional documentation of the struggles and bravery of a bunch of youngsters against the wrath of the mighty British Raj.
11. Special 26 (2013)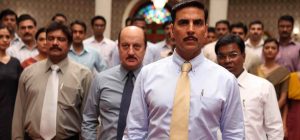 Directed by Niraj Pandey, the 2013 thriller/heist film Special 26 received widespread acclaim from critics and audiences alike. The film is based on a real-life heist by a group of fraudsters who claimed to be CBI officers and looted jewellery worth millions. Bajpayee here plays a CBI officer who is after these imposters played by Akshay Kumar, Anupam Kher and others. Special 26 once again proved Bajpayee's abilities as a performer who can steal the show even while sharing the screen with one of the biggest superstars of India.
Read More: Akshay Kumar Movies
10. Road (2002)
Manoj Bajpayee starred along with Vivek Oberoi in the 2002 thriller Road directed by Rajat Mukherjee and produced by Ram Gopal Verma. Bajpayee here portrays the hitchhiker-turned psychopathic killer Babu. Road received wide acclaim owing to its adventurous rollercoaster ride. Bajpayee's portrayal of the antagonist Babu was unanimously praised by the film lovers of the country.
9. Rajneeti (2010)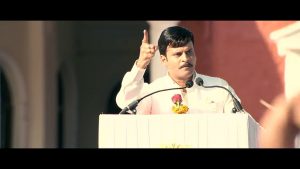 Another film with an ensemble starcast featuring Bajpayee, Rajneeti is a 2010 political thriller co-written and directed by Prakash Jha. It stars Bajpayee along with Ranbir Kapoor, Katrina Kaif, Naseeruddin Shah and Nana Patekar. Manoj Bajpayee plays the role of Veerendra Pratap, the eldest son of a patriarch who hands over the reign of his political party to another son, enraging Veerendra. Critically acclaimed, Rajneeti showcases the dark side of Indian politics and political families, and the sublime direction by Prakash Jha makes it a must-see for everyone.
8. Pinjar (2003)
The 2003 film Pinjar was based on the Punjabi novel of the same name, and won the National Film Award for Best Feature Film on National Integration. It starred Manoj Bajpayee, Urmila Matondkar and Sanjay Suri in leading roles. Set in the time of the partition of India in 1947, the movie follows the journey of a girl named Puro, who is kidnapped by Rashid, a mysterious individual whose family had a dispute with Puro's. Both Matondkar and Bajpayee shine in this movie and bring out their poignant and sensitive selves to play these characters to perfection. Bajpayee even received the Special Mention at the National Film Awards for his performance in this movie.
7. 1971 (2007)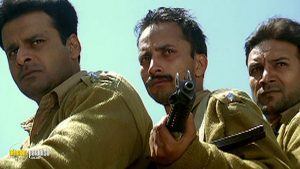 1971 is a movie about Indian prisoners of war captured by Pakistan during the 1971 India-Pakistan War. Bajpayee here portrays the role of Major Suraj Singh, a soldier of the Rajputana Rifles who was captured in Uri because he ran out of ammunition. The film follows Major Singh and six other Indian soldiers imprisoned in Pakistan who decide to escape from captivity. Though 1971 was a small release, it managed to win hearts all over the country. It is surely has a place among the underrated classics of Bollywood.
6. Kaun? (1999)
The 1998 psychological thriller Kaun?", written by Anurag Kashyap and directed by Ram Gopal Verma features Urmila Matondkar and Manoj Bajpayee in leading roles. Matondkar plays a girl who is completely alone in her sprawling bungalow when she comes across the news of a serial killer on the loose. The news reader asks people to be cautious and not let anyone enter their households. A bell rings, and Matondkar does open the door. In comes Manoj Bajpayee as Sameer A. Purnavale. What follows is a spectacular suspenseful thriller unlike any in Hindi cinema. Bajpayee's unique ability to make the scene his own is visible here in almost all the scenes he is in.
Read More: Anurag Kashyap Movies
5. Aligarh (2016)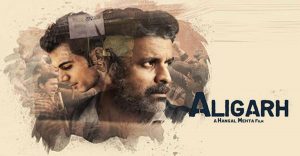 Premiering at the Busan International Film festival, the 2015 film Aligarh is based on the true story of Ramchandra Siras, a professor of Aligarh Muslim University whose reputation was marred and he was suspended from his job because of his sexual orientation. Manoj Bajpayee took up the challenging task of playing the role of Professor Siras and was joined by able colleagues like Rajkumar rao and Ashish Vidyarthi in the cast. Bajpayee received both Filmfare Critics' Choice and Asia Pacific Screen Award Award for Best Actor.
4. Bandit Queen (1994)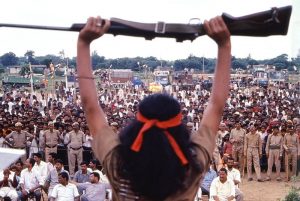 Although Manoj Bajpayee did not have a major role to play in Bandit Queen, it is surely one of the most important films he has been associated with. Bandit queen was the portrayal of real-life village wife Phoolan Devi who was kidnapped by a group of dacoits. Circumstances turn in such ways that she ends up becoming their leader and later a parliamentarian. Manoj Bajpayee had played the role of Man Singh, a friend of Phulan's ex-husband who plays a major role in her life. This historic film is a must for anyone who has not laid eyes on it yet.
3. Shool (1999)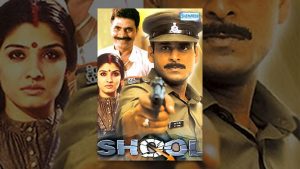 Shool is a 1999 film directed by Ram Gopal Verma where Manoj Bajpayee plays the lead character of an honest and hardwoeking policeman who is traumatized by the criminalization of politics in Bihar. With his impeccable portrayal of Inspector Samar Pratap singh, Bajpayee stole hearts in Shool, the film becoming a major success and bagging the National Award for The Best Picture in Hindi and being screened at the Toronto International Film Festival.
2. Gangs of Wasseypur (2012)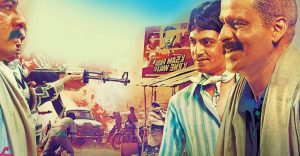 The swansong of Anurag Kashyap, Gangs of Wasseypur is one of the best films ever made in the Hindi language. And again, none other than Manoj Bajpayee stole the show with his performance as the powerful ganglord Sardar Khan. Khan has his eternal enemy in Ramadhir Singh, a coal smuggler turned politician who had killed Khan's father. The narrative of the movie revolves around these two families and their struggles for superiority in their own field of trade.
1. Satya (1998)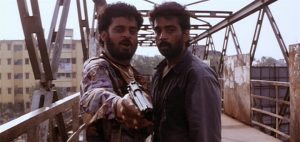 Another Ram Gopal Varma venture, Satya is a milestone in the history of popular Hindi cinema. Bajpayee became a cult icon after his memorable portrayal of Bhiku Mhatre in this film. The importance of Satya lies in the fact that this was one of the very few instances in the 1990s when a movie without any big Bollywood superstar, became a cultural phenomenon. The authentic portrayal of Mumbai's dark underworld and their ruthless rules had left a lasting impression on the Indian movie going audience.
Read More: Ram Gopal Varma Movies