A model turned actor, Akshay Kumar is the quintessential outsider who made it big in the industry solely through his virtues of hard work, discipline, dedication and perseverance. With neither any remote association with a film family nor in tow of any godfather, Akshay has the envious distinction of being a self-made man. One of the busiest and bankable stars, he has gradually climbed up the ladder to cement a firm spot among the numero uno. Akshay's hard-earned distinction deserves a toast because he achieved it despite being ignored by A-list directors for the longest time.
With a three decade long illustrious career which glitters with quite a few memorable performances, getting a National Award for 'Rustom' clearly did a disservice to his craft and undermined his legacy. Nevertheless, here's the list of top Akshay Kumar movies, selected from his vast filmography. You can also watch some of these Akshay Kumar movies on Netflix or Hulu or Amazon Prime.
16. Dhadkan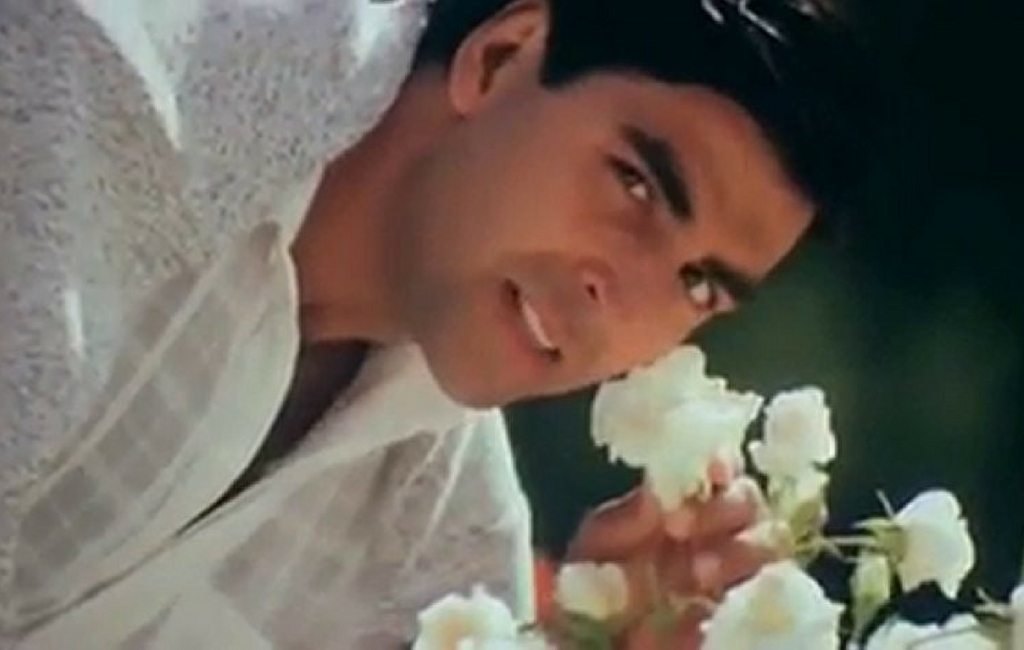 Although a slew of action roles in the beginning of his career cemented his position as an unrivalled action star, it also posed a serious threat to his craft since he was typecast as a stuntman-with-nothing-else-to-offer by the industry heavyweights. Akshay's litmus test came with Dharmesh Darshan who made an unprecedented move by casting the action duo of Akshay-Sunil in an out-and-out romantic drama. Dhadkan was a love triangle in which a girl has to choose between her lover and her family and she gives in to the latter. Akshay played Ram with poise unseen in his previous films and definitively proved that there's more to him than just punches-and-jibes. The film may now appear to be dated with its over-the-top emotions but it was an instant hit when it released.
15. Ajnabee
Inarguably, the only good thing about Ajnabee is Akshay's turn as a villain in it. Ajnabee was an unofficial remake of Alan J Pakula's 1992 film 'Consenting Adults'. The director duo of Abbas-Mustan has made their career out of unofficial remakes and inspirations and Ajnabee was one of those. Revolving around an unsolved murder with wife swapping in the backdrop, Ajnabee was a nail-biting thriller even though it had some forgettable performances by rest of the cast members. Akshay was sleek, uncompromising and conniving as Vikram who concocts a mind-boggling labyrinth for monetary gains. In one of the chase scenes on the ship, he comes across as a possessed individual with an axe in hand, out to claim Priya's (Kareena) life. The childish "Everything-is-planned" fiasco notwithstanding, Ajnabee was an entertaining thriller which let Akshay showcase the unexplored dimension and made him win several awards for "Best Actor in a Negative Role".
14. Jolly LLB 2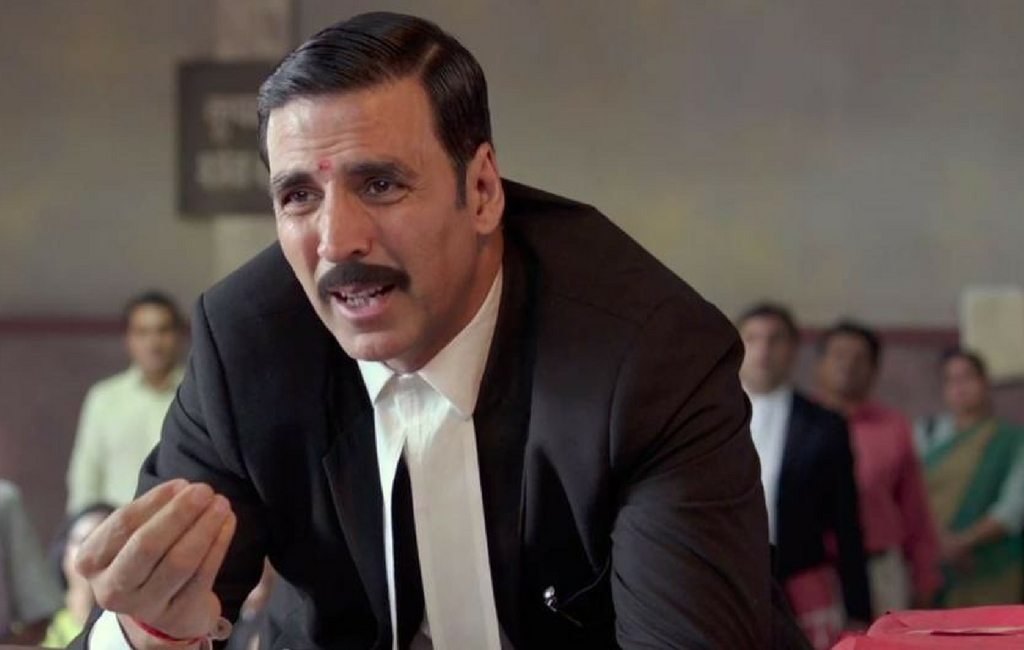 Rumours were rife that Arshad Warsi was replaced from the sequel to Jolly LLB as the production house insisted on having a more bankable star for the lead role. Akshay sure is the star to put your bets on. But Warsi's exclusion was so infuriating that I made the mistake of presuming that the sequel would be nothing compared to the original and that Akshay won't be able to match up to what Arshad Warsi had already done with Jolly. I am glad I was wrong. Jolly LLB2 proved to be a highly entertaining film and did the franchise proud. Akshay played Jagdishwar Mishra a.k.a Jolly from Lucknow who has brains but isn't getting the breakthrough he needs. To walk up the ladder within no time, he exploits his helpless client without batting an eyelid. Disaster strikes and realisation occurs. Rest is an entertaining courtroom drama of how he exacts justice for his client despite the odds stacked heavily against him. Akshay was an integral cog in a wheel which was already illustrious with craftsmen and theatre stalwarts like Annu Kapoor and Saurabh Shukla.
13. Garam Masala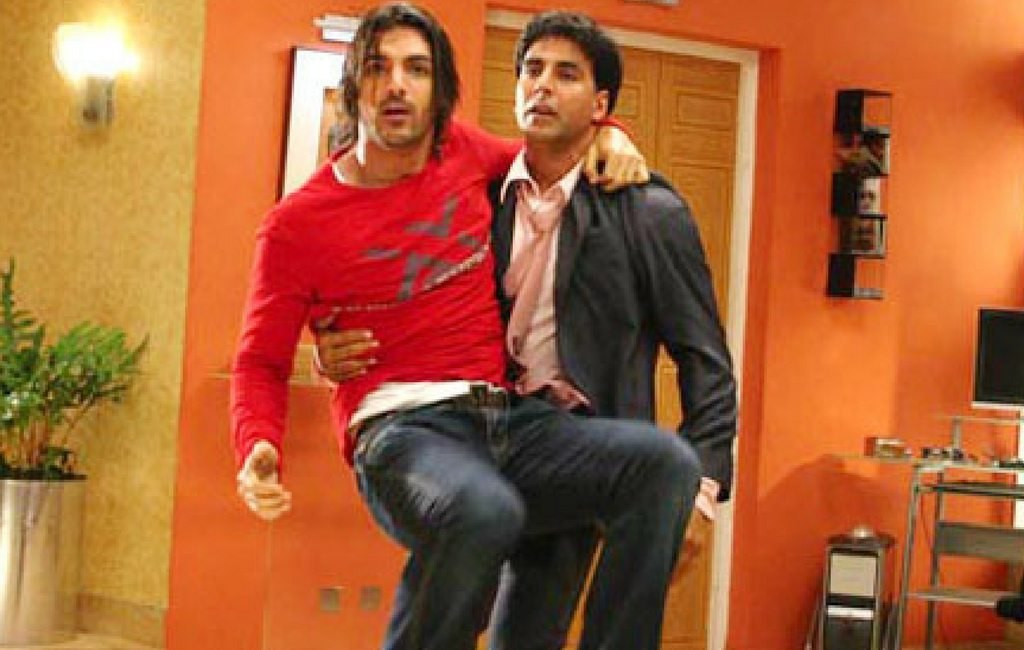 Can an actor single-handedly do wonders for a film? Garam Masala is a glowing example. Backed by a less-than-average contribution from rest of the cast, Akshay (along with Rajpal Yadav) assumed the entire weight of the film on his shoulders and sailed the ship to shore. As a man juggling three girlfriends, Akshay displayed an impeccable comic timing and made us overlook the glaring casting blunder – John Abraham.
12. Mujhse Shaadi Karogi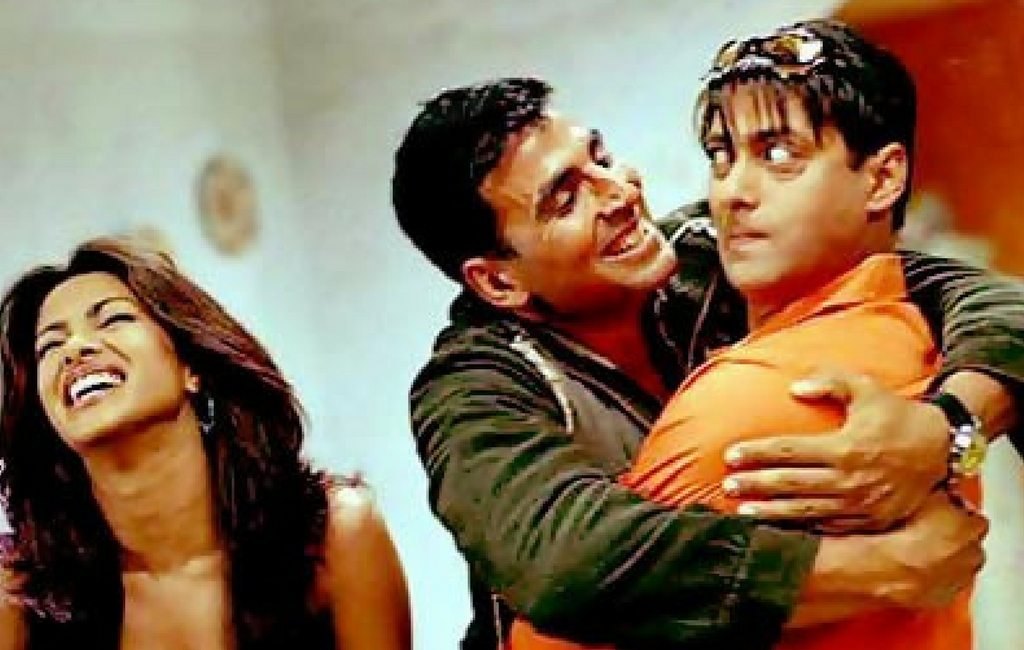 Akshay's "Wicked-Sunny" is the catalyst in this film. Hot-tempered yet innocent Sameer falls for an aspiring fashion designer and makes all possible attempts to woo her. In comes Sunny – an absolute favourite bastard who swears to foil Sameer's each and every move even before he makes it. Akshay's humour and badassery in this film are spotless. Directed by David Dhawan, this was a delightful departure from his earlier set of films in terms of style and staging. Shirish Kunder's stint as an editor on this film stokes a suspicion whether he was just an editor. Speculations aside, MSK is amongst those films whose jokes and situations continue to amuse and as far as "Wicked-Sunny" is concerned, it remains one of the highlights of Akshay's career.
11. Bhool Bhulaiyaa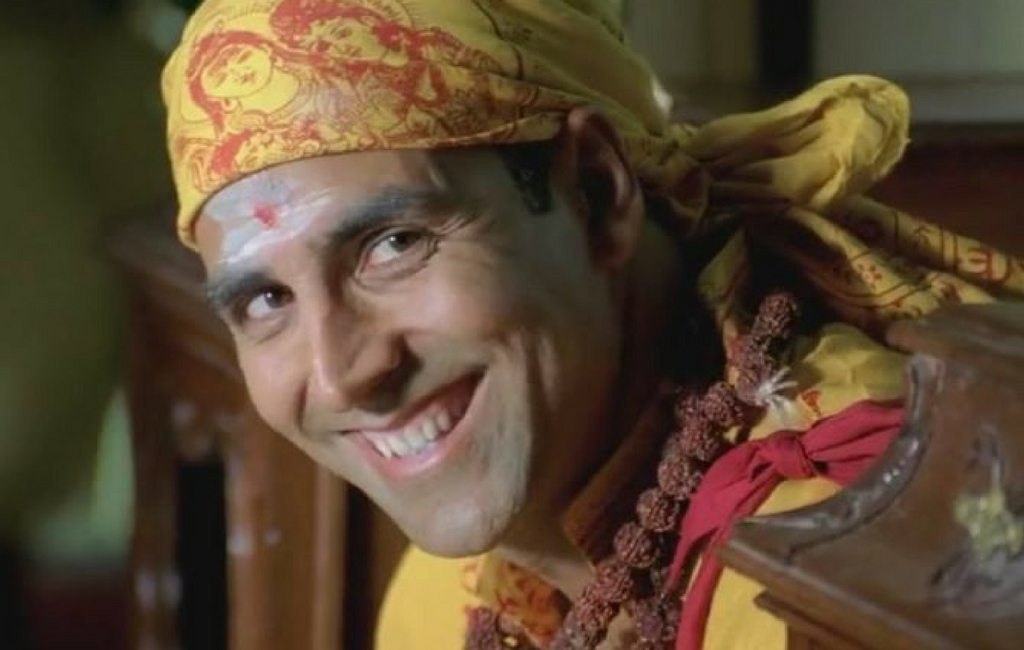 The only remake which came quite close to the Malayalam original "Manichitrathazhu". Although Akshay had a reference point – Mohanlal's brilliant Dr. Sunny Joseph, the psychologist – he infused his characteristic charisma and impetuosity to the Hindi counterpart Dr. Aditya Srivastava and made it as fresh as a dew drop while being true to its source material. Filling in Mohanlal's shoes is an act of crushing responsibility but Akshay maintained his self under the weight and delivered a performance which has immense repeat value. The way in which people waited for Mohanlal's entry into the scheme of things and went berserk after his first glimpse, Akshay's delayed entry too made the audience desperate in a similar manner. How genuine was his portrayal of a psychologist can be easily known through conversations with our friends from down south who endorse the fact that amongst several remakes, Akshay's reprisal was the only one which could replicate that magic on screen.
Read More: Vidya Balan Movies
10. Baby
As a sharp, swift and unflinching secret agent Ajay Singh, Akshay brought alive the necessary urgency required for a fast paced thriller. The film surely had a bunch of capable actors but it needed someone of his calibre at the forefront to steer the game further. Teaming up with Neeraj Pandey for the second time, he delivered a knockout performance which matched the ingenuity of the solid script. It was a typical Neeraj Pandey film – one which leaves you short of breath – and Akshay set it up several notches above.
9. Aitraaz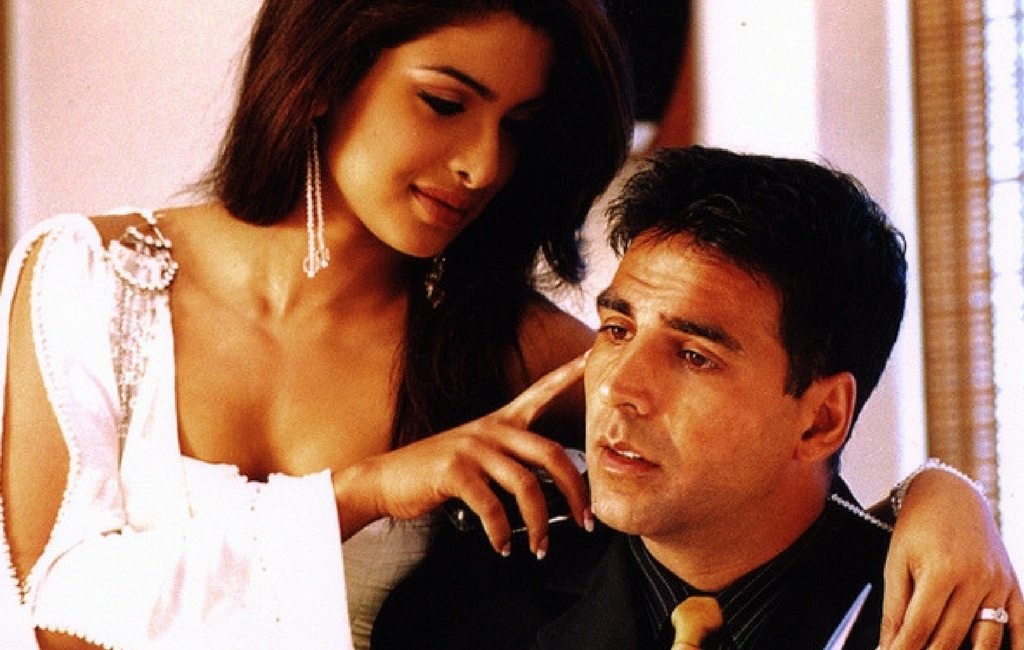 Based on Barry Levinson's 'Disclosure', Aitraaz threw a bold, uncharted challenge towards Akshay – to play a victim of sexual harassment under corporate culture. The director duo had picked up a sensational subject; what remained to be seen was that whether the film's content complements the topic or is it a half-hearted attempt for quick bucks. To everyone's surprise, Aitraaz turned out to be a marvellous concoction with the elements of a thriller, erotica and courtroom drama dexterously blended into it. Priyanka played an unsatiated seductress and hogged the majority of limelight associated with the film; as a result of which Akshay's part went unobserved. But, it was his performance too which made the film what it is. Not to mention Annu Kapoor and Paresh Rawal as lawyers who hit it outta the ballpark. Despite getting released on the same day as the magnum opus Veer-Zaara, Aitraaz found its audience and was declared a smash hit.
8. Airlift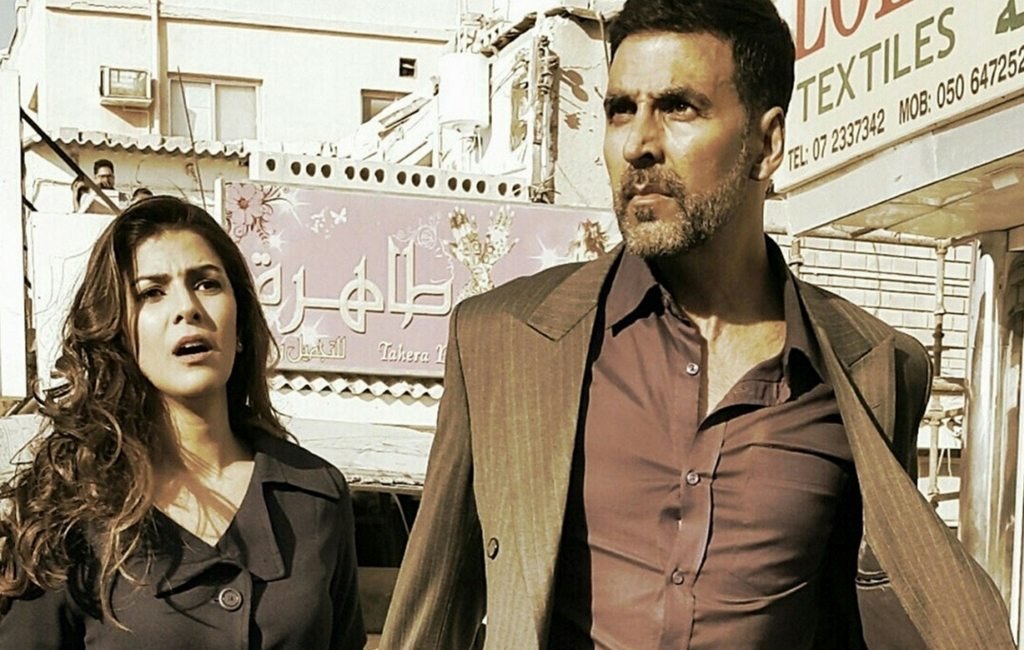 Historical inaccuracies notwithstanding; Airlift was one such film where the flavour of war was chillingly choreographed with remarkable precision and undue patriotism was kept in check. In an industry where the makers refrain from picking up historical events of significance, Menon demonstrated that it is perfectly possible to lend true justice to thrilling events which pepper our history generously. Akshay played Ranjit Katyal – our own version of Schindler – with remarkable restraint. The transition of his character – from a selfish, imperious biz tycoon to someone who puts his life at stake for others – was smooth and not at all jarring. Caught in an unpredictable crossfire of nations at war, he achieved the universal vulnerability and helplessness that a war brings to people distributed across all social strata.
7. Aankhen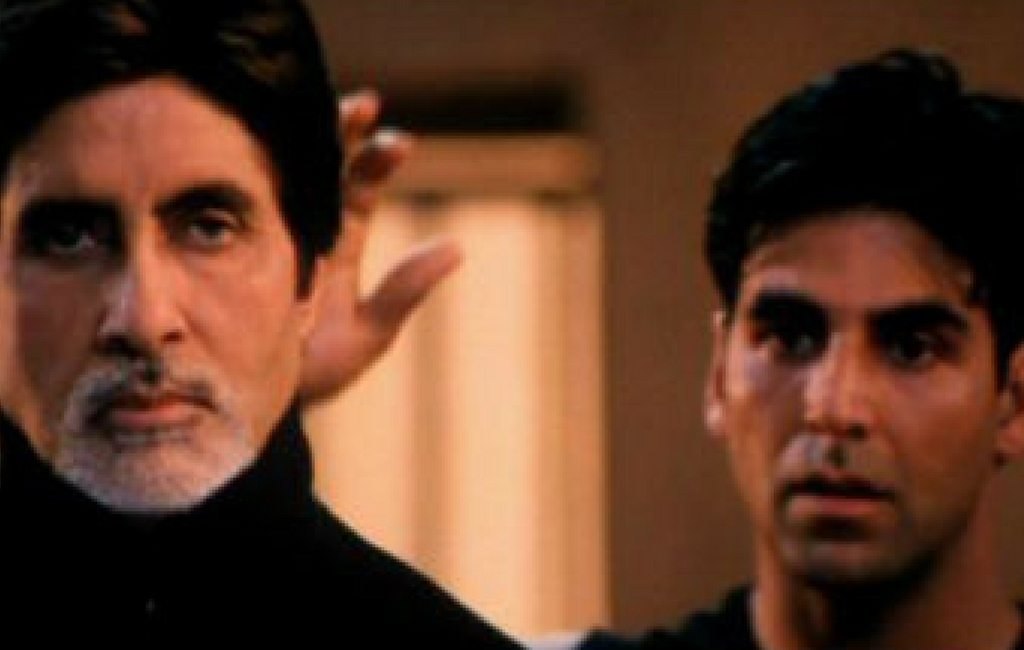 Based on a Gujarati play Andhlo Pato, Aankhen was Vipul Shah's first film. An uncompromising psychopath lures a group of blind men towards a dangerous mission to fulfill his personal vendetta. Akshay played Vishwas Prajapati – a blind man blessed with an acute sixth sense. His character was the perfect antidote to the scheming, vicious puppeteer – Vijay Singh Rajput (played to perfection by Amitabh Bachchan). He brought a tenable agility, unpredictability, and mood essential for the role and got the basic nuances of a sightless man right. He was a justifiable wall between the team and the bloodthirsty black hat Rajput. Aankhen remains one of his most loved performances till date. Its climax was kept pretty straightforward to provide closure to the Indian audience but the overseas audience got the real deal – Bachchan waiting at the railway station with a smirk while Vishwas and Arjun (with the bounty in tow) sense something awry.
6. Waqt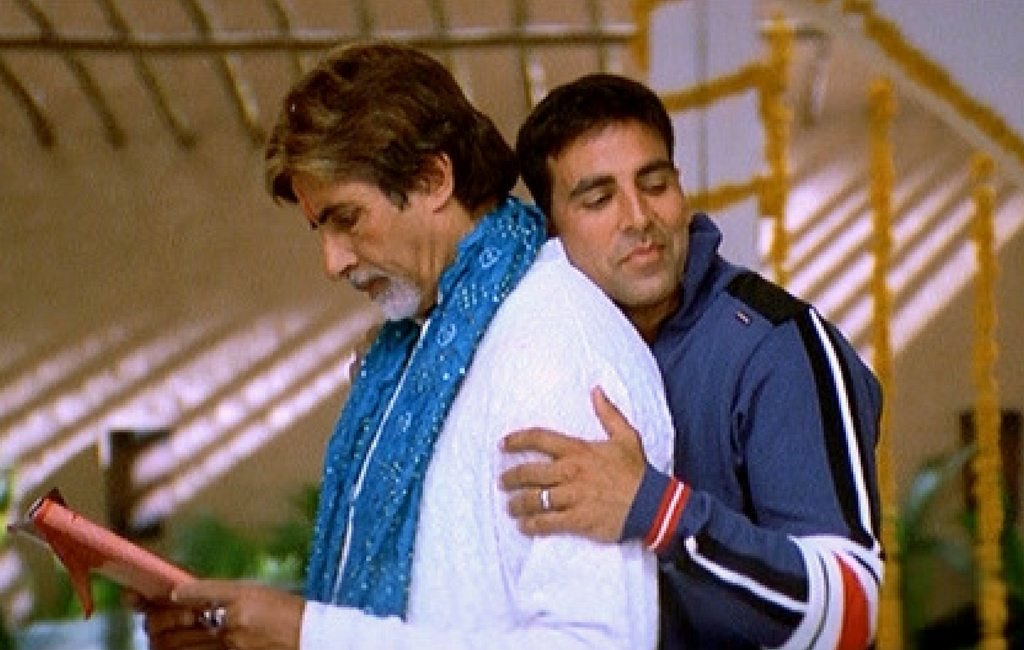 If there is a celebration of Akshay's underrated performances, his work in Waqt will be amongst the frontrunners. Unfortunately and quite mysteriously, the brilliance of Waqt got cloaked under the sands of time. This film deservedly falls under the category of 'remarkable-yet-underemphasized'. A hard working, prosperous father – suffering from a life threatening ailment – finally decides to teach his spoilt son a lesson or two in self-sufficiency, even if it means resorting to extremely harsh methods. Based on a Gujarati play 'Aavjo Vhala Fari Malishu', Vipul Shah pitted Bachchan senior against Akshay and the result was nothing short of magnificent. Akshay – in the presence of the stalwart – raised his game and made the personas of a spoilt brat as well as a broke husband believably his own. If you haven't watched this, you definitely should.
5. Namastey London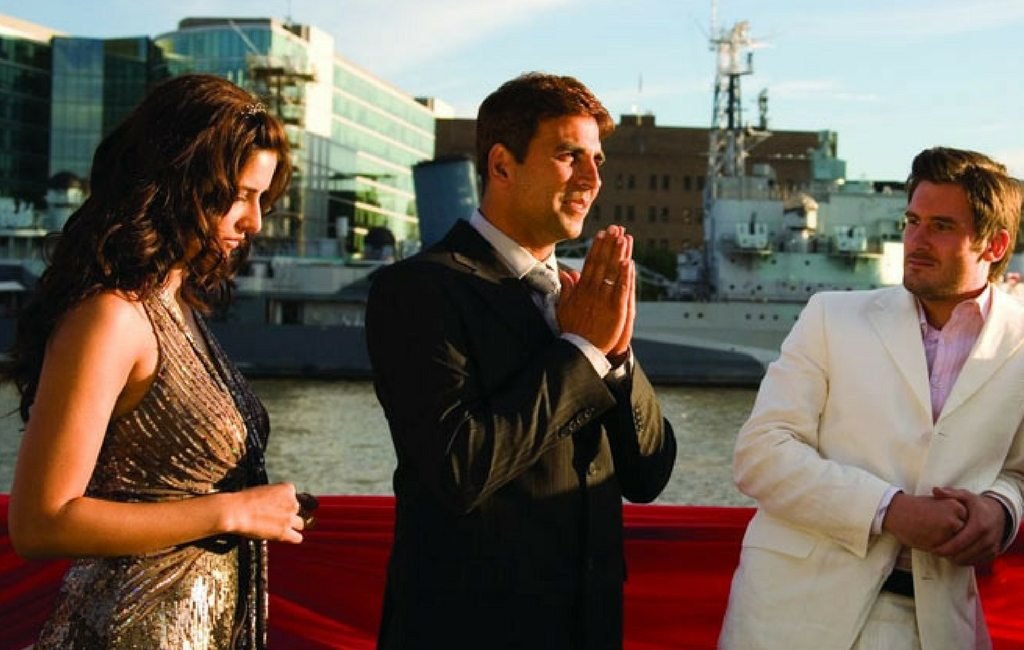 'Subtle and measured' – an appropriate phrase for his performance in Namastey London. A refreshing film which demonstrated that romance as a genre always presents itself with an opportunity to explore; all you should have is an engaging idea worth fleshing out. Akshay as Arjun Ballu Singh instantly became the household favourite. As a man who gets tricked into marriage by a practical London girl, Akshay played a character which has already been done to death in Hindi Cinema – victim of unrequited love. Despite the character's limitation, Akshay dealt it with a touch of innocent relentlessness and saved it from becoming downright intrusive. His patient game to win back his love without undermining his self-respect struck an emotional chord with the audience and the film went on to become a huge success in domestic as well as overseas market.
4. Sangharsh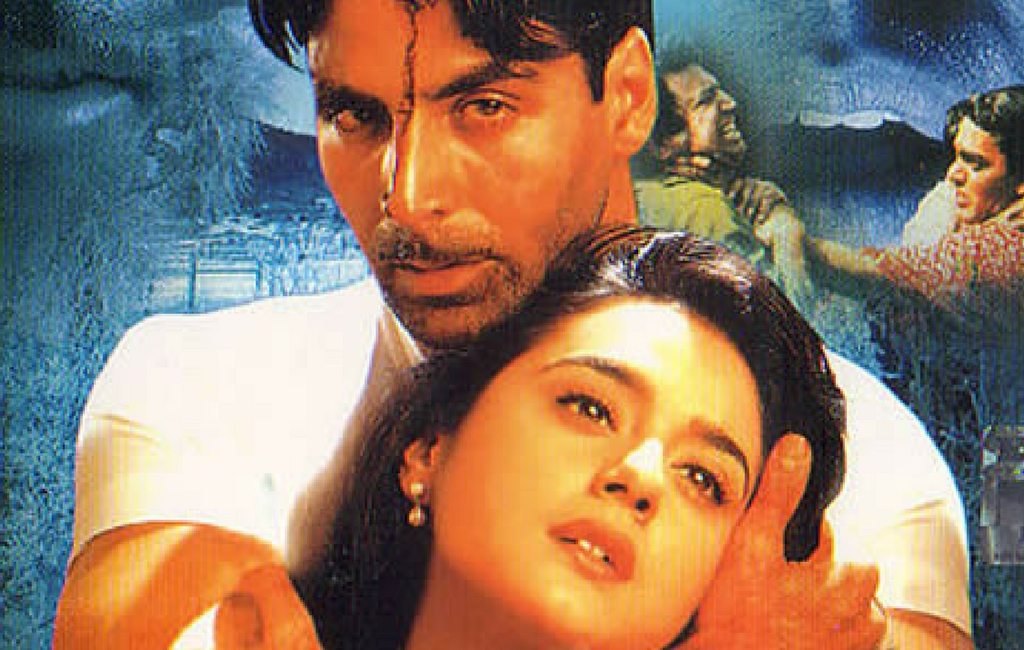 Sangharsh released in the year 1999 – a year in which the phrase 'The Silence of the Lambs' was alien to me. With time, I got acquainted with that phrase, its cultural significance as I watched the film which inspired 'Sangharsh'. I was completely blown away by it as well as the legendary Hannibal Lecter played by Sir Anthony Hopkins. But, the unmistakable inspiration did not make me think any lesser of Akshay's performance as Professor Aman Verma, the genius psychopath. On the contrary, it made me respect and rejoice it even more. Because an actor had not only dared to play a character modelled on a legendary fictional and screen character; he also had invested everything in his capacity to make it as original as possible. Without drawing any comparison between the two performances which are as different as they are similar, I would love to admit that this particular act of Akshay is and always will be my all-time favourite. Akshay perfectly balanced the genius, the gory and the sensible in his version of Dr. Lecter which is memorable for all the right reasons. Sangharsh remains a perfect example of how an inspiration should be remodelled to cater to a different audience.
3. Hera Pheri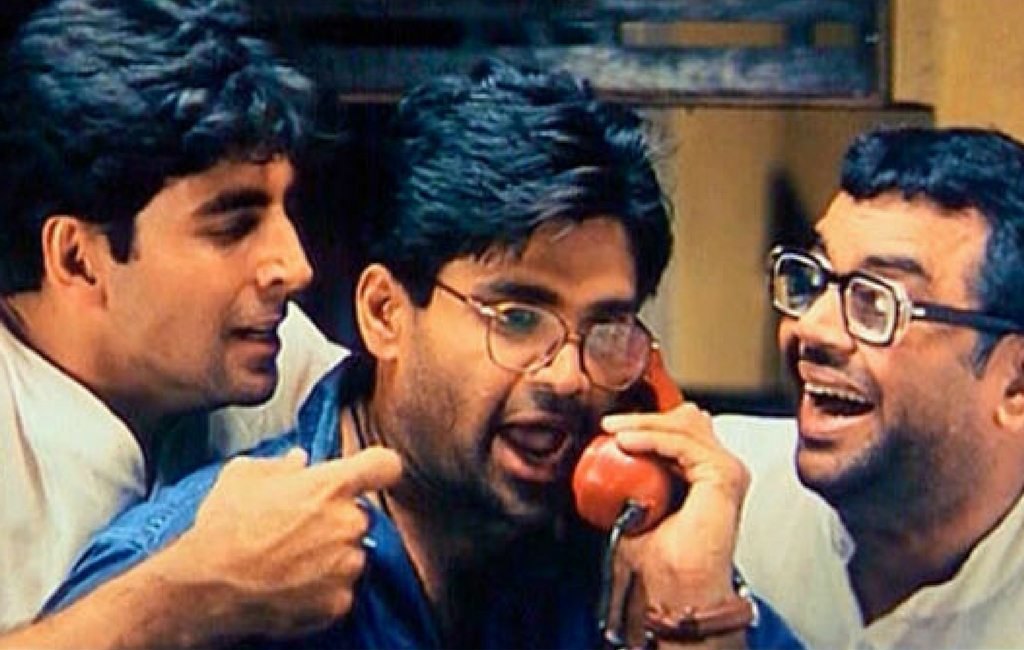 Enough has already been said and written about this cult film which redefined the term "sleeper hit" for us. A remake of 'Ramji Rao Speaking' – the legendary Malayalam film – Hera Pheri took the entire nation by surprise. Although Paresh Rawal owned the film throughout and revived his career which had all but nosedived, Akshay and Sunil Shetty too should be credited enough for bolstering the film and making it a cult classic. Akshay as a cunning-yet-naive Raju completely submersed himself to the vision of Priyadarshan and let him decide the due course. This was the first film where Akshay's comedic knack exploded like never before. Priyadarshan effectively commissioned the combined talent of the three artistes at his disposal; the glimpse of which had been first seen in 'Mohra'. I bet that while in a restroom, the first song which comes to one's mind is "Peeley Gagan De Taley", a cleverly tweaked version of a famous romantic song.
2. Khakee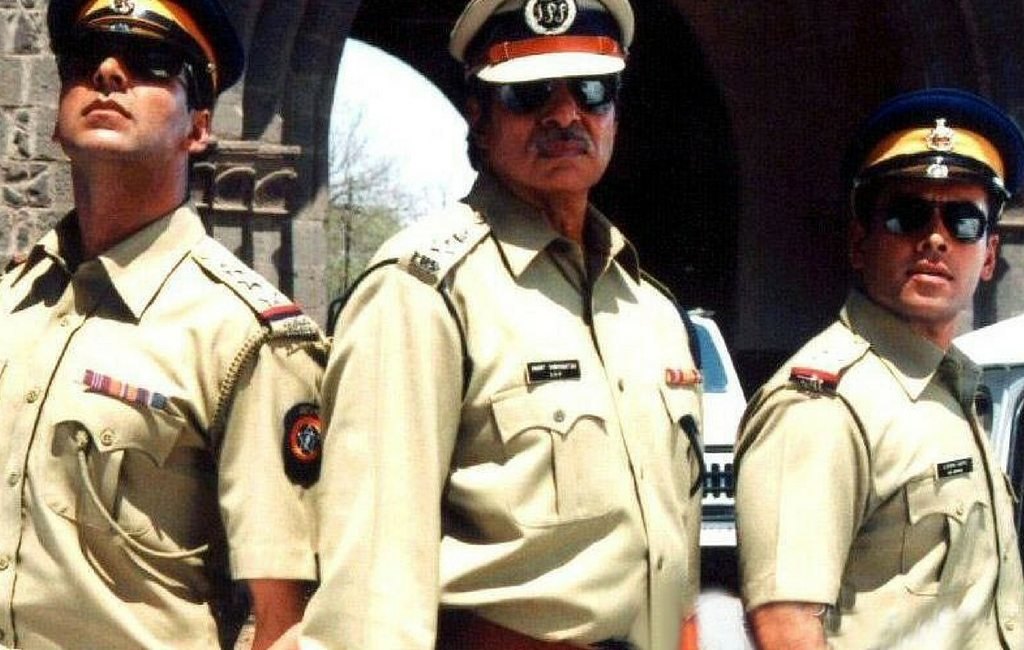 One of the smartest — if not the smartest — cop dramas ever made in Hindi Cinema. A film so compact that it surely makes you short-winded. A near perfect knit story of a team of police officials who put their life on the line to accomplish a dangerous mission only to find out that the very system which assigned them the job are against them completing it. Akshay played the highly corrupt, incessantly flirty and immensely astute cop Shekhar Verma who is more selfish than a fox. Wedged between Bachchan and Devgn, Akshay grabbed the available scope and delivered a superlative act. Shekhar calling out Mahalakshmi to shoot him is the stuff of ultimate cinematic betrayals.
Read More: Best Amitabh Bachchan Movies
1. Padman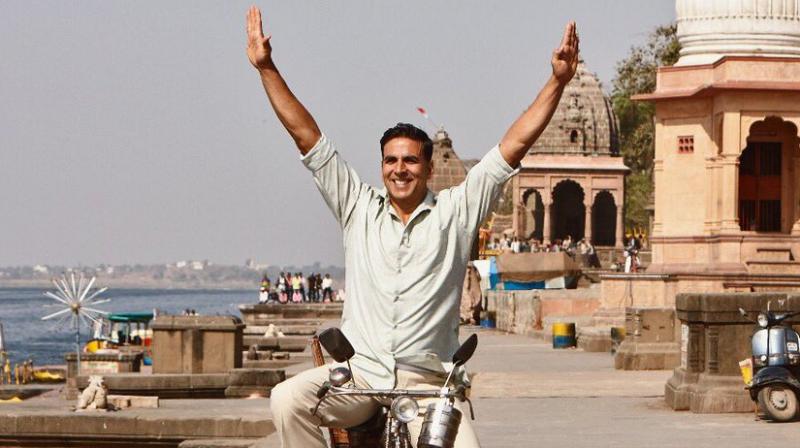 Akshay Kumar decides to turn a superhero (figuratively) and flies. All what he had been trying to do for last few years — star in socially relevant films — lead him to his finest performance till date, in Padman. We wish to see him doing more of this, but also try something else, like go back to his action avatar.