Ram Gopal Varma a.k.a RGV is one of the few original filmmakers of Indian cinema. He sets out to achieve something new with each of his films and succeeds more often than not. His outspoken nature mostly his misogynist views don't go down well with many of the industry insiders and the general public. To make things worse he is currently stuck in a rust of creator's block. However his present low form cannot take away from him the distinction of being a creative genius. Even filmmakers like Francis Ford Coppola and Alfred Hitchcock ran out of steam at a particular point of their career and Ramu (as is lovingly called) is no different. Last year he released his memoir titled 'Guns and Thighs: The Story of My Life' which was lapped up by the curious readers who wanted to get a slice of his life. In 2013 his docudrama 'The Attacks of 26/11' was showcased at the Berlin Film Festival to critical acclaim. So there's no denying that he is a creative force to reckon with. Here is a list of top Ram Gopal Varma movies that changed the course of Indian cinema and to a larger extent South Asian cinema.
9. Raat (1992)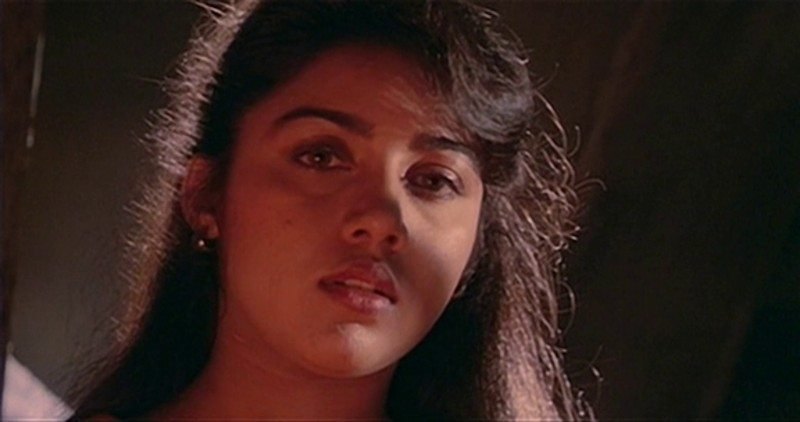 Ram Gopal Varma is one of the pioneers of new age horror in Indian cinema. Long before the discussions regarding the redundancy of song and dance in certain kind of films he practiced it in his 1992 hit flick 'Raat'. It was co-directed by Krishna Vamsi. The film by the sheer strength of its long shots and the use of haunting background score was successful in instilling fear into the hearts of the audiences. 'Raat' was no mumbo jumbo horror but a believable tale of possession leaning towards logic. The film owes much of its success to its leading lady Revathi who gave a dumbfounded performance as a girl inflicted by an unknown force. It was the last Bollywood film to be shot in 70mm negative. A dubbed Telegu version 'Raatri' was also released to commercial success.
8. Kshana Kshanam (1991)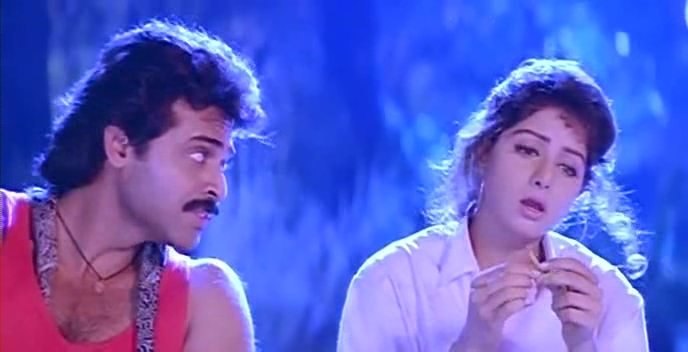 This 1992 Telegu hit was one of the last attempts of Sridevi to extend her reign at the box office. Naturally it did wonders to her career. Ramu was at his signature best for this one who combined elements of neo noir, comedy and road movie to deliver a solid entertainer. It has everything that you had come to expect in a RGV film – ruthless villains, two strangers who chances upon each other and are either running from the police or the baddies and a couple of chartbusting songs to make the journey entertaining. 'Kshana Kshanam' is widely considered to be one of the finest noir thrillers of Indian cinema. It was later remade in Hindi as 'Daud'.
7. Bhoot (2003)
When the film released in 2003 it added fuel to the newly revived trend of making horror films and the set the bar high for future filmmakers. A young married couple sets up a home in their new apartment but soon is plagued by a strange presence around them. One thing leads to another and a horrible past is revealed. The film was noted for its mature handing of scare tactics and keeping the clichéd ideas to a bare minimum. Of course the star of the film was Urmila Matondkar who empowered the film with her overwhelming performance. 'Bhoot' also starred Ajay Devgan, Rekha, Seema Biswas and Fardeen Khan in key roles.
6. Company (2002)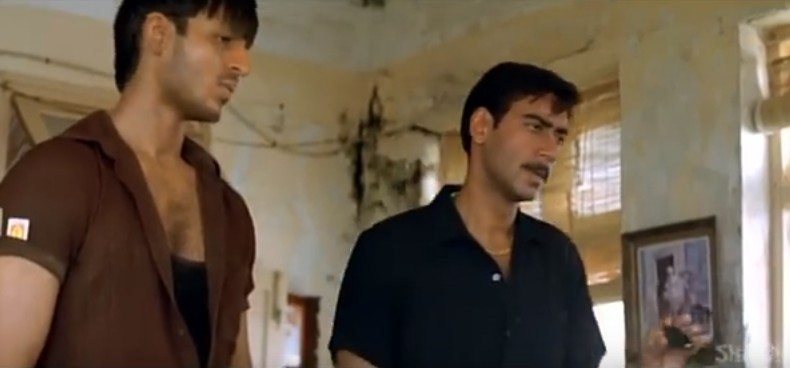 This crime caper – a fictionalized account of Indian mafia organization D – Company – gave a new lease of life to RGV's career in the early 2000s. Fuelled by superlative performances from its cast, this twisted tale of power hierarchy proved to be a defining film in the director's career. Vivek Oberoi made a solid debut with 'Company' and RGV became the talk of the town when he cast Antara Mali as one of the female leads after shunning his favourite Urmila. The film won multiple Filmfare awards and was a sleeper hit at the box office. British filmmaker Danny Boyle credited the film as a source of inspiration for his Oscar winning drama 'Slumdog Millionaire'.
Read More: Anurag Kashyap Movies