Considered to be one of the most prominent and talented actresses of Hollywood as well as the World Cinema, Sandra Bullock is an Academy Award-winning actress famous for her sombre yet regal looks. Achieving a breakthrough with the movie Demolition Man, she has grown as an actress with films like The Blind Side and Gravity under her belt. Despite being 53 years old, this American beauty can still make not only men skip a heartbeat but also the women. With that said, here's the list of top 12 movies of Sandra Bullock. Cheers, and enjoy.
12. Speed 2: Cruise Control (1997)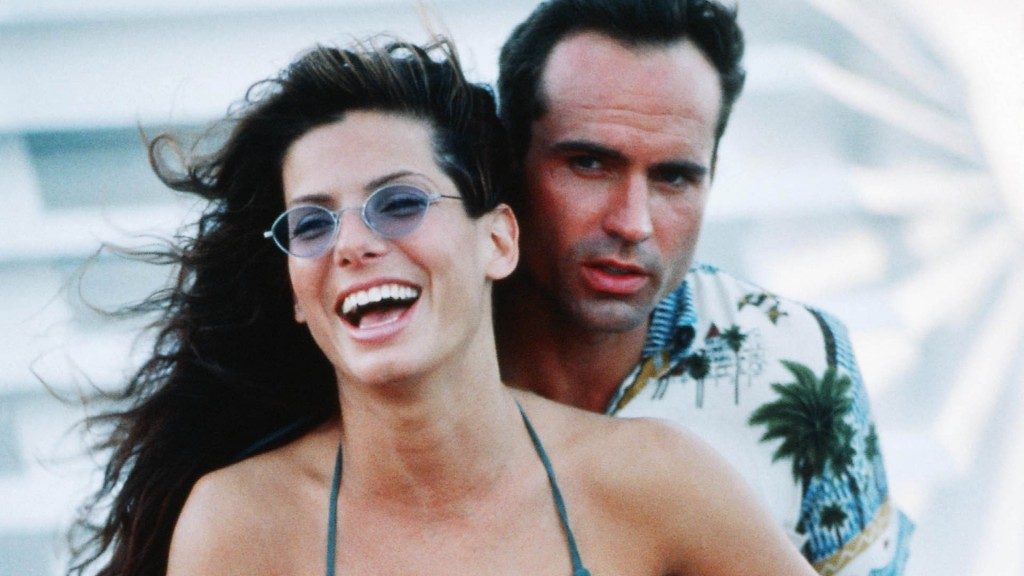 Annie (Sandra Bullock) supposedly likes safe and secure guys but always ends up attracting the dangerous and adrenaline junkie kind. In the second installment of the Speed series, the stakes have become a little bit high when the game has shifted to a Cruise line which Annie and her new boyfriend Alex are traveling on. A vengeful villain who is suffering from a deadly disease challenges Alex to solve his strange puzzles or die with all of the other passengers. With a crazy guy bent on taking all of the cruise passengers with him on a death ride, what will Annie and her new boy-toy do to stay alive at the end of this high-speed chase?
11. Miss Congeniality (2000)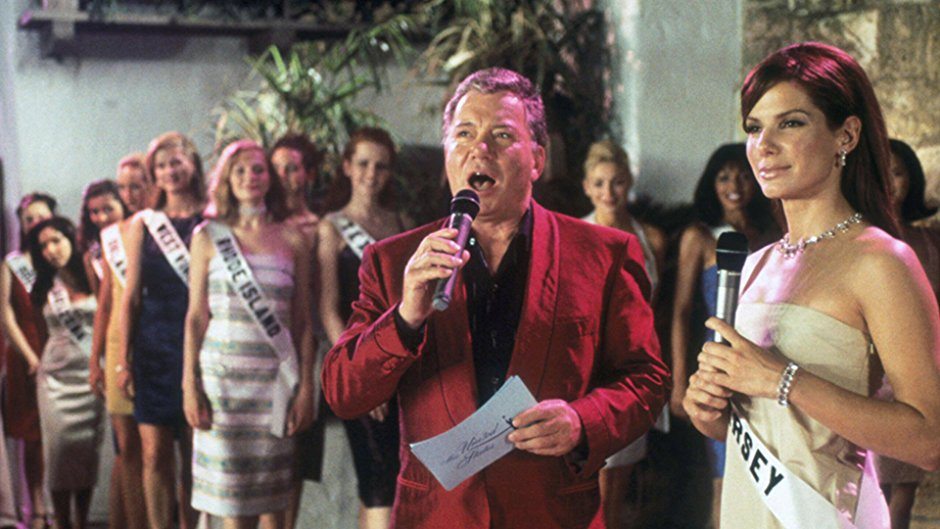 FBI Agent Gracie Hart (Sandra Bullock) has a reputation of being more manly than the men themselves and always taking the hard route towards solving a case. When one of her cases turns into a disaster, Gracie must face a dreadful punishment that may just make a woman out of her. As a punishment, Gracie is sent as an undercover agent to the Miss U.S. beauty pageant, where a serial killer has threatened to kill the next winner. Before the sinister plan unfolds itself, Gracie must grasp whatever beauty and feminine qualities she has, and use them to save the ones she has grown close to.
10. The Net (1995)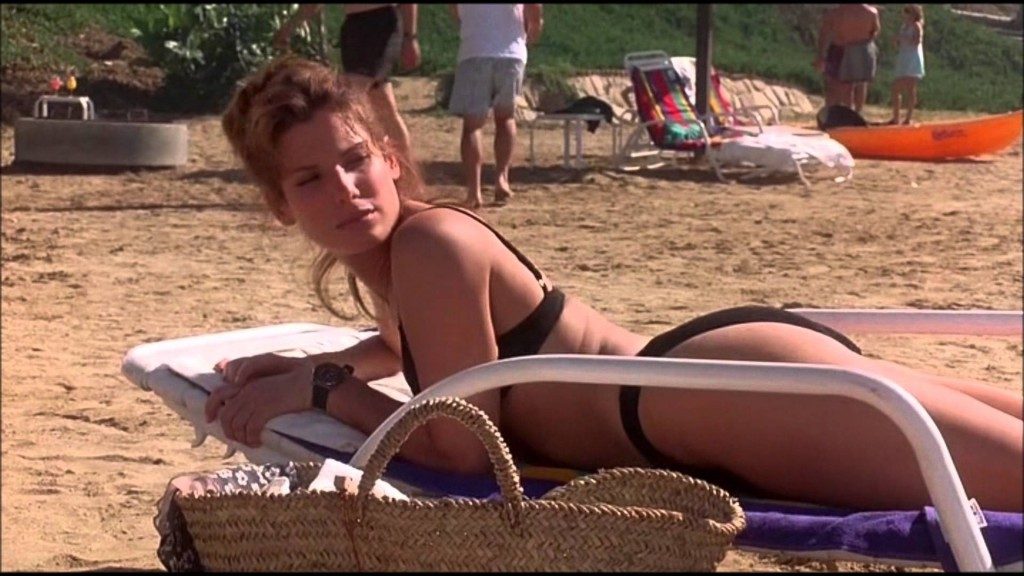 Angela Bennett is a computer engineer and skilled hacker who doesn't interact with anyone but her Alzheimer's prone mother and an ex-boyfriend Greg. When on holiday she becomes a part of a sinister plot constructed by a group of master hackers called Praetorians to take down the U.S. Government. When she refuses to cooperate her records, her identity, and every proof of her being Angela Bennett are erased from the public record. Branded as an international terrorist and running for her life, Angela must fight not only to save her country but also to get her name back.
9. While You Were Sleeping (1995)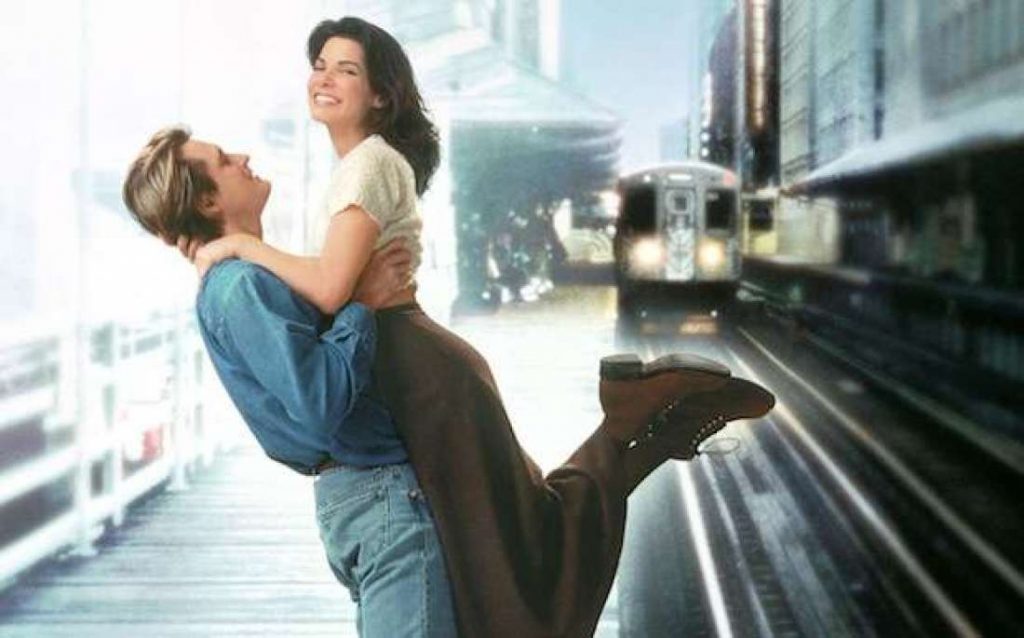 Trudging carefully through her lonely life Lucy, a ticket collector wants nothing short of a miracle to save her from the endless desolation. And God gives her not one but two. When she saves the life of a stranger, Peter, she is thought to be his fiancee by his family while the poor man himself goes into a coma. Waiting for Peter to wake up Lucy the unwilling fiancée of the handsome stranger starts falling in love with Peter's brother Jack. When the truth comes out Lucy will have to decide whether to face her demons and confess her love for Jack or walk away forever leaving both her prince charming midway.
8. 28 Days (2000)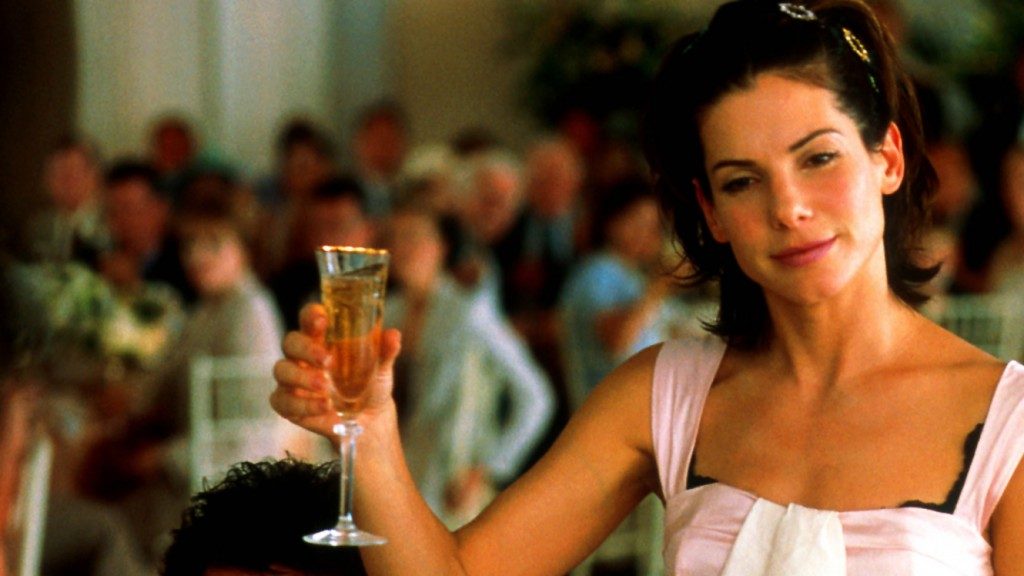 Ridden with drugs, alcohol, and bad influence of her dumb boyfriend Gwen (Sandra Bullock) finds herself in a fit when she crashes her sister's wedding drunk and gets involved in a car crash. As a penalty for her irresponsible behavior, the newspaper columnist is ordered to spend 30 days in a rehab facility, so that she can reflect on her lifestyle. While there Gwen meets many addicts like her and at last realizes how poorly she has treated the people closest to her. A heartwrenching and satirical story of how addiction can shelter you but separate you from everybody else, this is 28 Days.
7. The Proposal (2009)
The Devil's Spawn Margaret Tate (Sandra Bullock) has made her every employee's life painfully difficult. Her assistant Andrew Paxton (Ryan Reynolds) an aspiring writer and the son of a business tycoon has left his Alaskan home to pursue a writing career in New York. But under Margaret, his job has become a noose around the neck. However, God has a wicked sense of humor as we all know. The tables are turned when Sandra's visa expires, and she has to return to Canada. In an attempt to stay in the U.S. she fakes a marriage with Andrew, which adds to the fun and generates a spark between the two of them.
Read More: Best Movies of Ryan Reynolds
6. Two Weeks Notice (2002)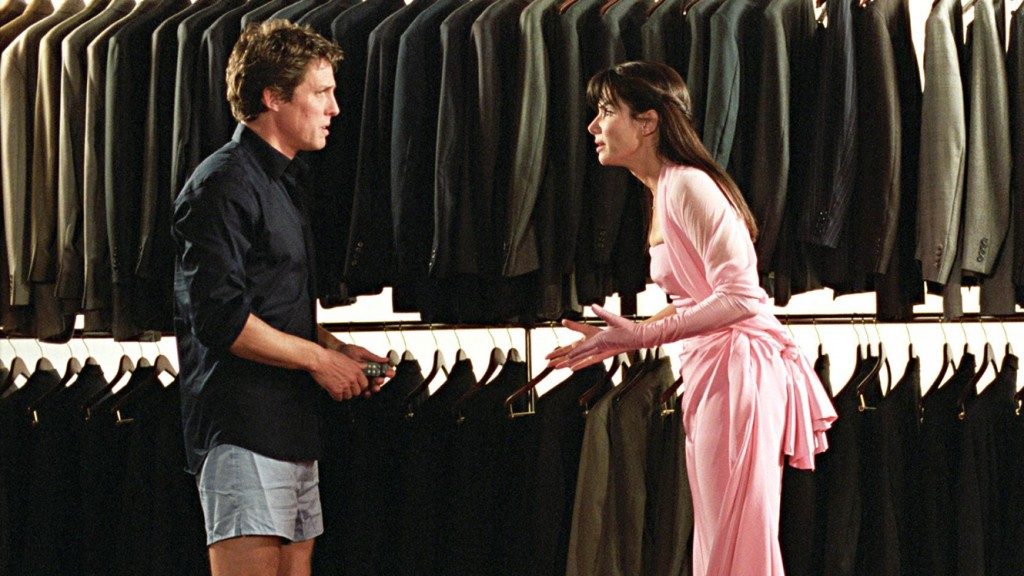 Lucy Kelson (Sandra Bullock), a Harvard educated lawyer, works with environment shelters to help save the communities against profit-hungry builders. One day she meets George Wade (Patrick Dempsey), heir to a multi billion-dollar fortune. Unaware of how to utilize all the resources he's got George wanders around demolishing good communities using the space to create large modern housing facilities. After meeting the brilliant lawyer, George convinces her to become his chief counsel for the vast resources she would get under him. After one-year, Lucy gets fed up with taking care of Patrick's personal errands like a personal assistant and decides to leave the job. However, before the two weeks notice finishes, they both discover they might have more than professional feelings for each other.
5. Speed (1994)
Annie (Sandra Bullock) is an innocent girl who is waiting for her prince charming to sweep her off her feet and take her somewhere far from her monotonous life. What she actually gets is entirely opposite. LAPD Officer Jack (Keanu Reeves) has been warned of a possible bombing in a city bus, which if goes below the speed of 50 mph will activate the bomb. Such is her bad luck that Annie is a passenger on that bus and finds out if she even slows the bus or tries to extract the other passengers, the vengeful bomber will blow them all sky high. What will the fateful couple do when they are presented with an unsolvable problem?
4. The Lake House (2006)
One of the best romantic movies of the 2000s, The Lake House tells the story of an architect Alex (Keanu Reeves) and a doctor Kate (Sandra Bullock). When Kate buys the lake house that was once designed by Alex, she notices a lone letterbox in the front of the picturesque home. To escape from her lonely and boring life, Kate starts exchanging letters of confession and affection with Alex. Alex responds in kind, and both lonely souls start falling for each other. Unknown to the lovebirds is the fact that they are actually two years apart and are conversing with each other through a strange loophole in time. In a love story beyond time watch as Sandra Bullock and Keanu Reaves go against time and fate to meet each other.
3. A Time to Kill (1996)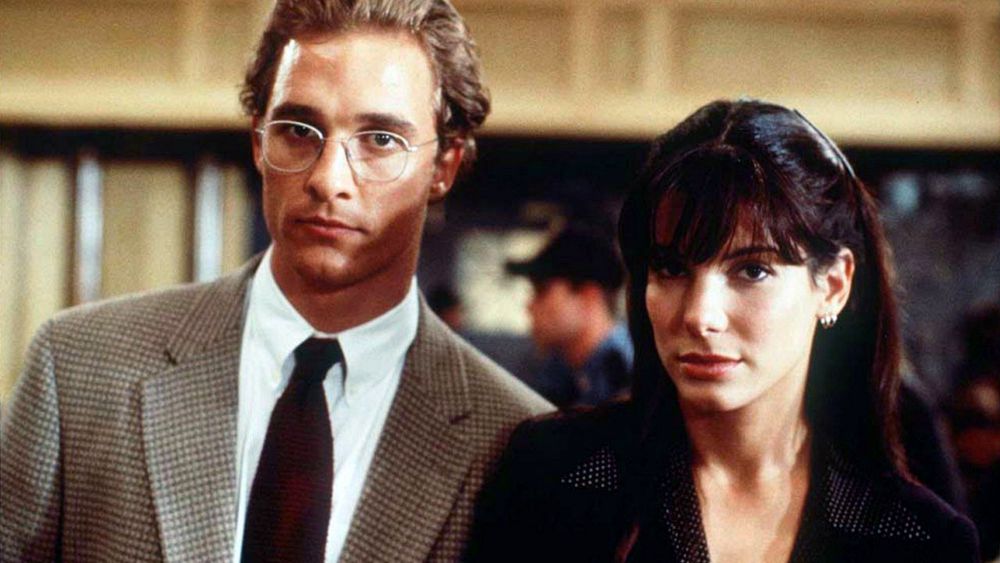 When Tony Hailey a small 10-year-old girl is raped and killed by two rednecks, her father Carl Lee (Samuel L. Jackson) kills them brutally on the courthouse steps. Branded a murderer and a heinous killer, Carl is put on trial with no lawyer ready to defend him. Jake Brigance (Mattew McConaughey), a young and upcoming lawyer, not only accepts the case but also vows to get Carl the justice he deserves. Along with an assistant Ellen Roark (Sandra Bullock) who thrusts herself on Jake, and Ku Klux Klan forcing him to quit, Jake Brigance overcomes every difficulty and shortcoming proving that in a war against evil, humanity prevails every time.
2. The Blind Side (2009)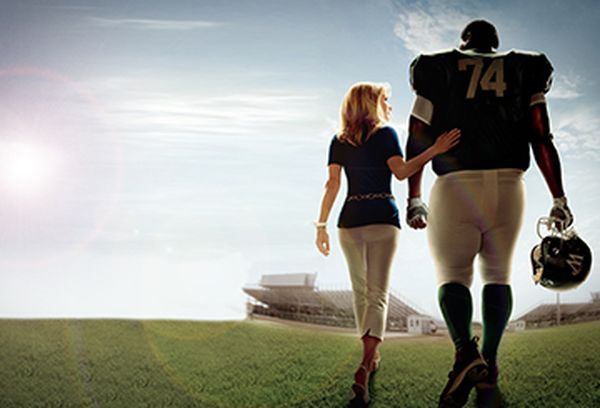 A true story about the American footballer Michael Oher and his mother Leigh Anne who helped him succeed in life. Michael was practically an orphan who lost his father at a young age and had only his drug-addict mother as a family. When Leigh adopted Michael, she went out of her way to make sure that the poor child gets proper schooling and all the education he needs to make a good life. So much so that when he showed an interest in playing football, Leigh hired him a coach and motivated Michael to be more than his rotten fate made him out to be. The real hero of this story, Leigh is played by Sandra Bullock for which she received an Academy Award as well as a Golden Globe.
1. Gravity (2013)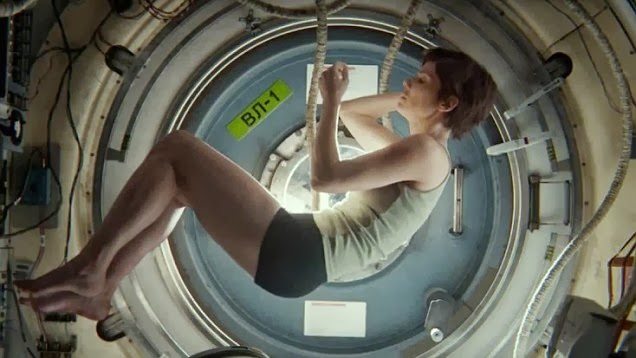 Wanna watch Sandra Bullock and George Clooney making sweet love in the vast depths of space? Well, too bad because we don't have that. We do however have breathtaking graphics and a hell of a plot describing the ultimate tale of survival. Far from their cozy bed on Earth, astronauts Ryan Stone (Sandra Bullock) and Matt (George Clooney) are on a regular space expedition. The first visit to space for Ryan suddenly becomes interesting when their spaceship is hit by debris, sending them on a spiral towards a cold and desolate death in the final frontier. Can Ryan and Matt survive against the harshest conditions known to humankind?
Read More: Best Movies of George Clooney