George Clooney. Smart, suave and classy are probably the right words to describe him. A brilliant actor and a champion of social causes is how he's known these days. From his ER days on television, he has come a long way to be a leading star and director of several films.
A late bloomer as an A-lister in Hollywood, George's acting prowess along with his directing and writing skills have earned him multiple nominations at the academy's best actor and won him twice including one as a producer for the best film. We curated a list of top George Clooney movies, selected from his vast filmography. You can watch some of these best George Clooney movies on Netflix, Hulu, or Amazon Prime.
10. Three Kings (1999)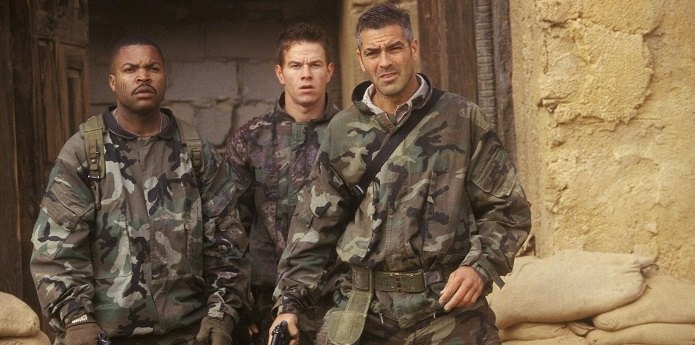 At the fag end of operation Desert Storm, three American soldiers find a map, stuck on an Iraqi's buttock. The map has the route to Saddam's hidden gold. While the run for gold ensures many hilarious situations, its more of a satire pointing finger at the Americans themselves being the pal bearers of this chaos. Clooney plays Major Gates and is the leader of the pack searching for the gold. It is said that Clooney had a major showdown with the director David O Russell right after the film was made.
9. Burn After Reading (2008)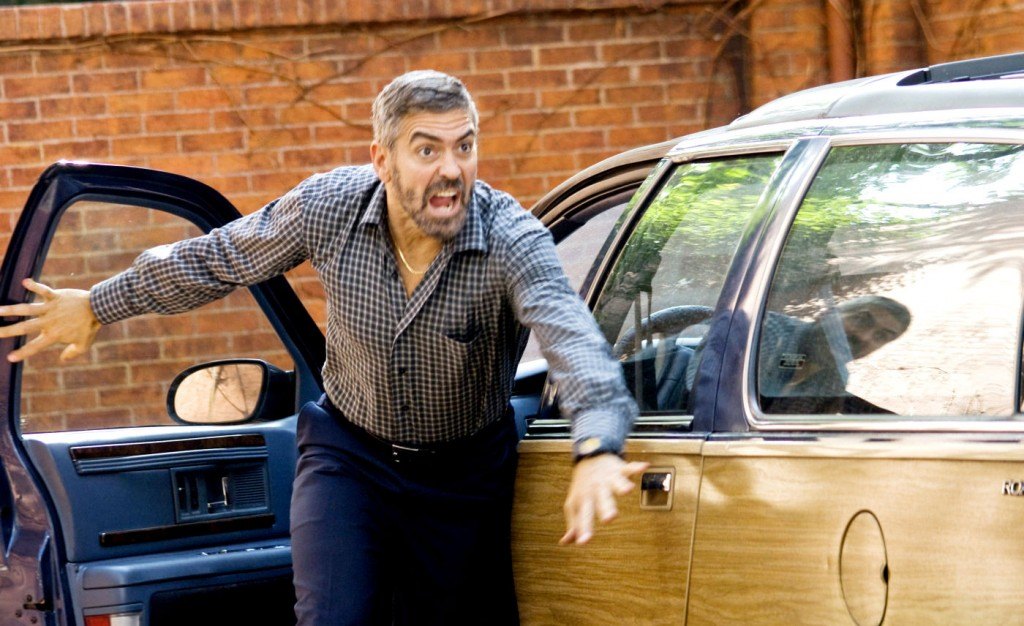 Coen brother's second on this list, is a hilarious take on multiple events spiraling from one event and thus its impact on national security of a country. It starts with a CIA agent writing his memoir on a CD, which's copied by his philandering wife for the proofs for a divorce, which she leaves mistakenly at a gym and is picked up by two gym employees to have thought of as espionage material which they sell it to the Russians. Phew ! The complexity of the plot ensures confusion while bringing the house down. Clooney plays a womanizer looking for love and plays along nicely with Brad Pitt, John Malkovich in tandem.
8. Syriana (2005)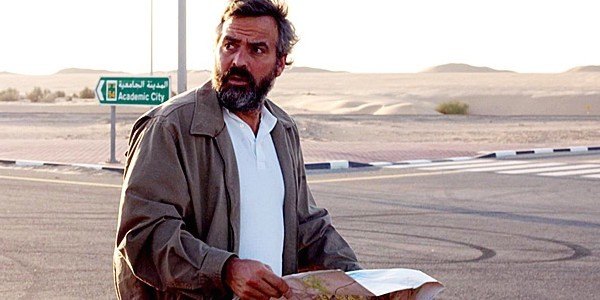 An amalgamation of stories, with one event leading to another, all occurring simultaneously at different parts of the world, 'Syriana' is a slick thriller. Whether its reel imitating real or fact obscured by fiction, that's left on the viewer. Clooney plays one of the many characters embroiled in the chain of events and gives an amazing performance. His part earned him an academy award for best supporting actor.
7. Oh Brother, Where Art Thou ? (2000)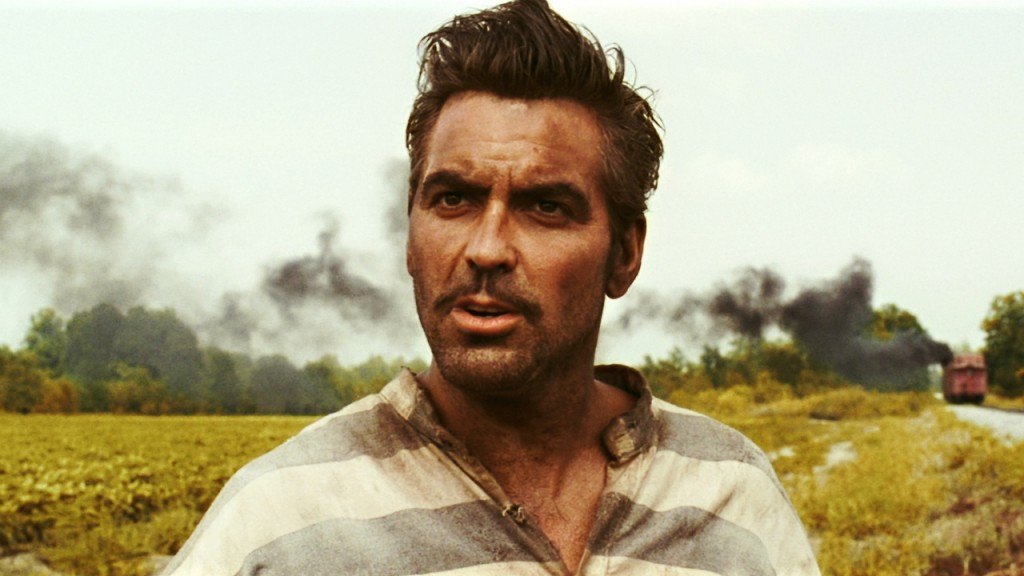 Coen brother's satirical take and Clooney's breakthrough role is how this movie is remembered. Running after a fictitious treasure, three prisoners break out of prison and while the police runs after them, they go through myriad of events which includes burning at a cross in the hands of the Klu Klux Klan. Clooney plays Everett who tricks the other two inmate to escape for the treasure but in reality he wants to be back with his estranged wife. Funny and witty, this movie was selected to be the opening film of Cannes Film Festival that year.
6. Ocean's Eleven (2001)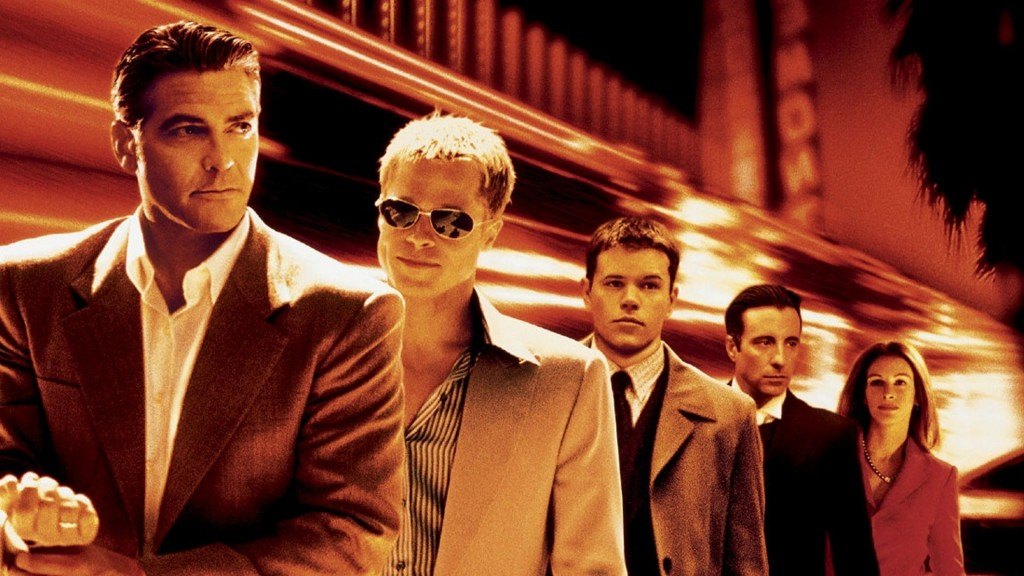 Danny Ocean plans to rob three of the biggest casinos of Las Vegas won by a man, who incidentally is the boy friend of Danny's ex-wife. Wait, this just got personal !! A slick comedy caper is what Ocean's Eleven is all about. Clooney plays Danny Ocean and nails it bang on, among a famous assorted cast, which includes Brad Pitt, Matt Damon, Julia Roberts and Andy Garcia. Watch out for the banters going between Danny and Rusty.
Read More: Viggo Mortenson Movies
5. The Ides Of March (2011)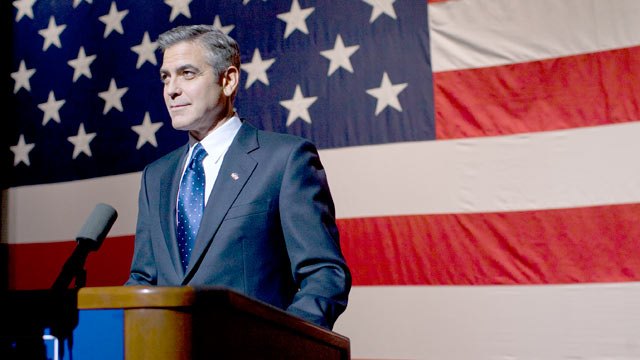 During the run up to the presidential candidate nomination of the United States, a game of cat and mouse ensures between the campaign managers of the candidates. While the power mongers weed out the innocents, the election process of world's most powerful leader becomes a farce, with words like integrity and dignity thrown around like garbage. Clooney directed and co-written this drama, with him playing a supporting role among stalwarts such as the late Philip Seymour Hoffman and Paul Giamati and a fabulous Ryan Gosling.
4. Michael Clayton (2007)
A lawyer, tired from the ongoing problem in his life, stops the car on a deserted place. He walks out of the car to admire a group of horses grazing when he suddenly his car bursts to flame. And thus starts Michael Clayton's tryst with a system ridden with lies, guilt, corruption and that one thing that goes missing in everybody involved but him – ethics. Clooney plays the titular character with such elan that he stands apart between giants such as Tilda Swinton, Tom Wilkinson and Sydney Pollack. Playing a fixer in a law firm , who gets into trouble for standing his ground, Clooney keeps it right on the edge.
3. The American (2010)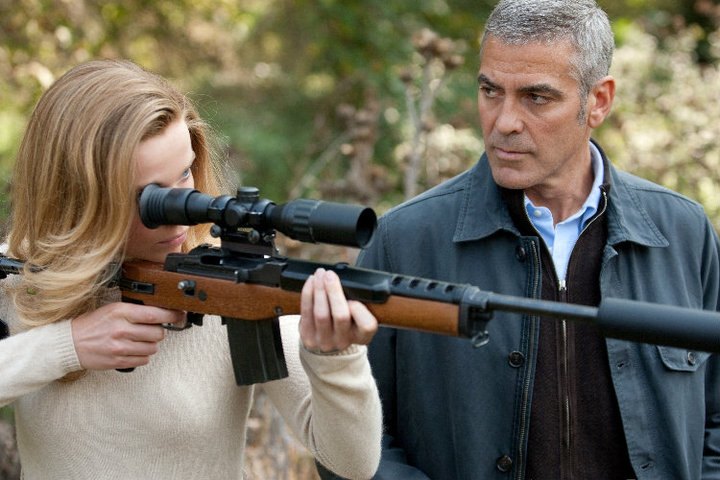 Based on the novel 'A very private gentleman' by Martin Booth, this movie is about an assassin who's ruthless but does his job with such precision that it is almost zen like. Between running away from a bunch of killers and doing a random job of making a customized silencer, he also falls in love with a prostitute, which could be his greatest folly. Clooney plays the assassin and is perfectly cast as the man hung precariously between life and death. Shot beautifully among the Italian landscapes, the movie ends at a cliffhanger, making the viewer choose his own ending.
2. The Descendants (2011)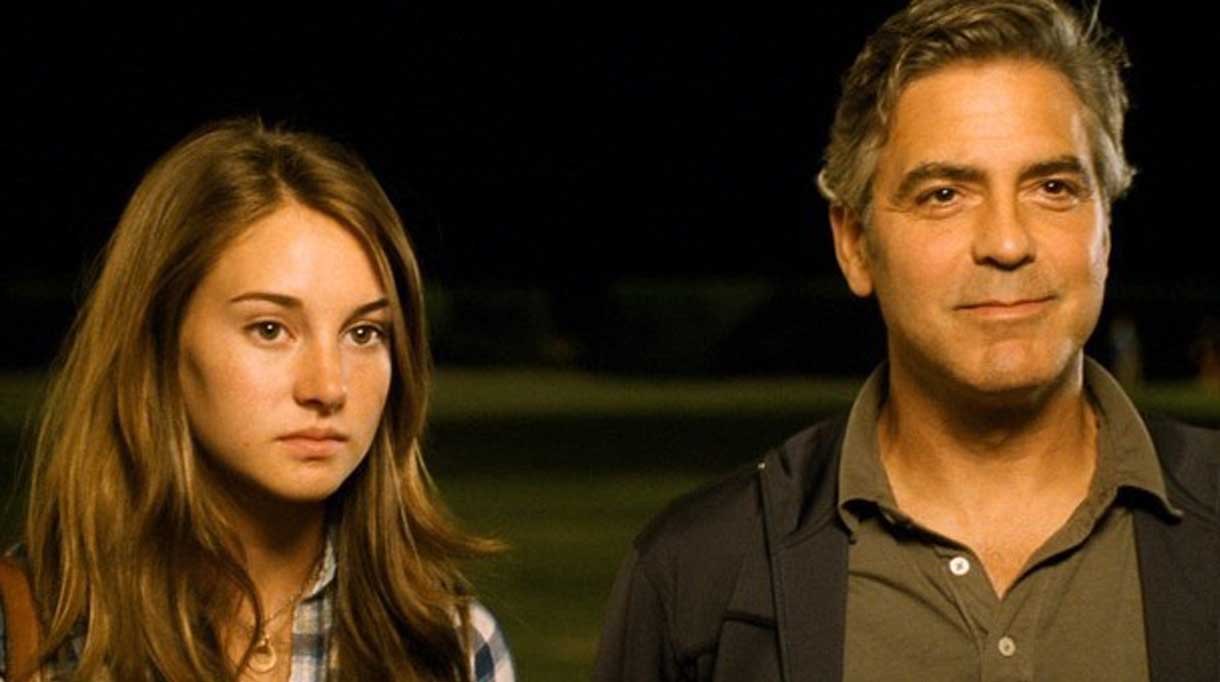 A man's world comes crashing down when he gets to know that his wife who's in coma after a severe accident, was having an affair. While going through a severe emotional turmoil, he also needs to take a decision on a huge Hawaiian land's selling potential. George Clooney spectacularly transforms into Matt King and gives an amazing performance. His portrayal of a man in immense pain of his wife's betrayal and her impending death gave him an academy nomination for best actor. Watch out for the scene where he finally bids adieu to his wife by saying, "Goodbye, my love, my friend, my pain, my joy."
1. Up in the Air (2009)
What's in your backpack? Has it become heavy with all the expectations you're carrying or the burden of relationships has weigh you down? If that's the case then do one thing – set that bag on fire ! Stay oblivious of the relationships and you'll be free as a bird.Ryan Bingham who lived his life out of a briefcase, had this mantra until he met Alex Goran. George Clooney shares a crackling chemistry with Vera Farmiga in this coming of age movie which revolves around a man, who flies around the country, to fire people for that's his living. Clooney's breakdown from a ruthless man to a hopeless romantic is pure class.
Read More: Anna Kendrick Movies