When I first saw Anna Kendrick, self-assured and a beguiling charm latched onto her like a vine, in 'Up in the Air', I was completely blown away. The fineness of her articulate and emotional performance is truly ineffable and pleasantly refreshing. The jolly actress made great inroads in the industry early on in her career, with a path-changing role in the Twilight series. She is well-known and loved for her efficacious charm and a penchant for being obnoxiously adorable. Her small stature in no way compares to her towering credentials as an actress.
Kendrick is today a recognized star, achieving that coveted superstar tag owing to her wonderful performances. Even though the majority of her roles have been in mainstream cinema, the diminutive actress has been able to include an art film here or there with a seamless transition. Here is the list of top Anna Kendrick movies for your pleasure. Happy reading!
10. The Hollars (2016)
'The Hollars' was a pretty little picture that came out in the year 2016/ The John Krasinski-helmed film went completely under the radar, but stood out for its performances. The film is about the Hollar family, requisite with an ailing pair of husband and wife, and their two contrasting sons. While one's a successful analyst, the other lives with them, in charge of the family business. When their mother suffers an attack, which is later diagnosed to be cancer, the family reunites, scurrying back memories and creating new ones. Kendrick plays Krasinski's pregnant and insecure girlfriend, who has a supporting role in the film. She managed to play her part well, concise and effective in her small role. A special note for Margo Martindale though, who was surprisingly terrific.
9. What to Expect When You're Expecting (2012)
Another movie, another pregnant Kendrick. Albeit with a less inflated tummy. Personally speaking, I don't like films with multi-story lines and a plethora of characters. It limits the scope for developing interesting characters, while the narrative is forced to carry the burden of the uninteresting ones. She plays Rosie Brennan, a young and ambitious girl, unexpectedly impregnated after a surprise meet-up with an old friend. The character then has an accidental miscarriage, which leaves her heart-broken. It is important to note that when your character is shallow, and the script is tight, you have to speak with your emotions. Kendrick does a brilliant job, holding the audience together with a riveting performance that is bound to leave you stuttered.
8. Twilight (2008)
Kendrick's rise to fame had a rather stuttering an inconsistent ladder: the Twilight saga. The mega-franchise was a teen-favorite, much like the Stephanie Myer novels it has been adapted from. But the film lacks performances, like really, really a lot. The film about werewolves and unrequited love flatters to deceive with its stunning cinematography and encouraging effects. The supremely talented and varied cast does just enough to stay on the positive light of things, which also includes Kendrick.
7. Pitch Perfect 2 (2015)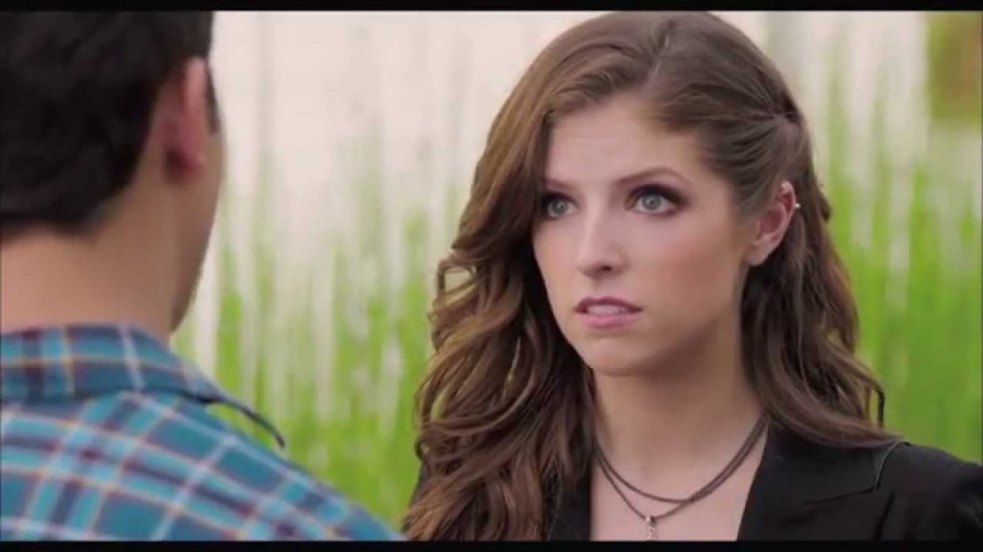 It is often the case that a sequel is better than the original, at least in terms of the performances. Well, every sequel can't be the 'Godfather II', right? Defying the trend, 'Pitch Perfect 2' had uninspired performances. The quality and mesmerizing charm that the first one had been a deceiving semblance in the second part. Kendrick managed to do a good job erstwhile playing the adorable Beca of the Barden Bellas. The film is a resurrection journey of the Capella group, which has to recreate the magic of the old. They try to by entering one of the most difficult competitions in the world. Can they do it? Kednrick led the cast with utmost dexterity, sincerely playing her part to the point.
6. 50/50 (2011)
Now this was the film that required the talented brunette to actually bare down to the core and act. She played the part of a therapist, tasked with handling a cancer-patient, who has given up on life. The on-screen chemistry between her and the ever-so impressive Joseph Lewitt is enchantingly beautiful. The wonderfully constructed and shot film is a testament to the fact that things, as banal as they are, if done right, with the right heart, have the capacity to move mountains and traverse seas. A vividly beautiful film, with an even embellished group of terrific performances. DO NOT miss this one!
Read More: Joseph Gordan Levitt Movies
5. The Voices (2014)
To be very frank, the film is all about Ryan Reynolds' turn as the unhinged a psychotic factory worker Jerry Hickfang. The actor proved his mettle as a serious thespian with tremendous effort worth applauding. The film is a black-comedy drama, which takes place at a brisk pace that will keep you engaged. The taking animals seem convincing enough to keep you hooked. Kendrick plays Lisa, a kind and decent girl, who is asked out by the man himself. Her receptive body language and unbiased eyes were the features of her nuanced performances.
4. End of Watch (2012)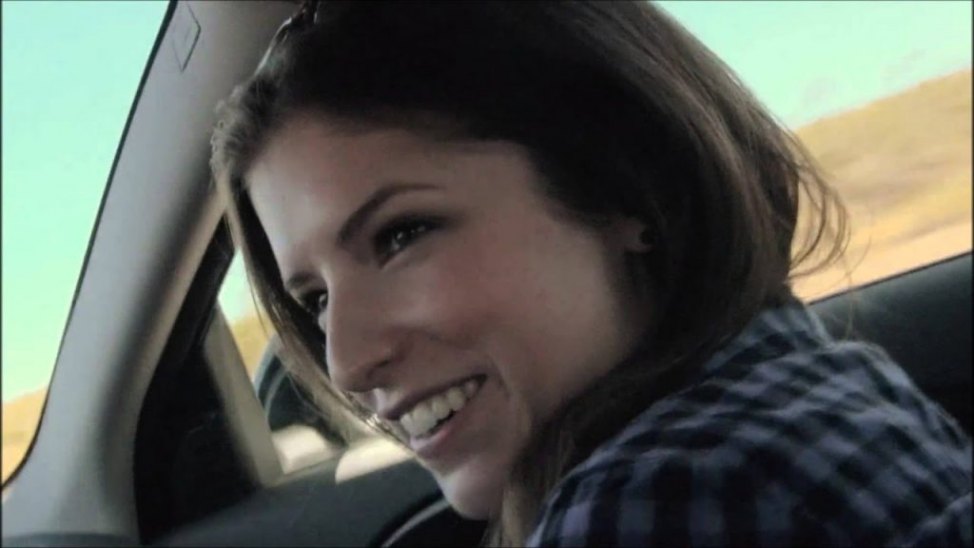 Another movie, another pregnant Anna Kendrick. I mean, what the hell! Jokes apart, the movie is grossly underrated. Much like its lead actor (hint: the bald guy in the picture). Kendrick pulls one out of the hat, managing to upstage the talented leads with effortless charm and guile. 'End of Watch' is a high-octane thriller film about a police duo out on their last day of their lives, a fact unknown to them and to us until the last moment. The ensemble as a whole does a superlative job, reflective of the directors' fine efforts. I would personally recommend you to give this one a try, and comprehend how hard the life in uniform is. Respect for all police officers!
3. Pitch Perfect (2012)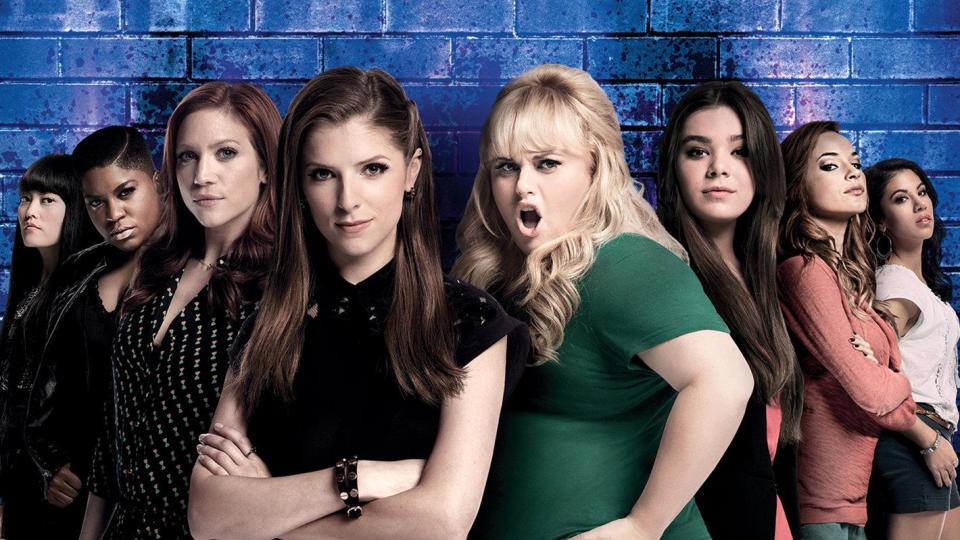 Energetic, charismatic, enigmatic, and whatnot. I would haplessly fall short of adjectives and fail to conjure up praises to define Kendrick's performance in 'Pitch Perfect'. There were two thing that came out of the film: first, oh boy can she sing! And second, she is going to be one of the very best in the coming times. A refreshing and sweet film about a group of passionate Capella aficionados, who plan to take on the world, it is a thoroughly enjoyable one. The said group has to defy odds and come up against a ferocious yet melodic group of hunky Capella spewing boys. Can they beat them? Of course they can! How can they not when Kendrick is leading the charge? She is hair-raisingly good in the movie, the same which can be justified for the other cast members.
2. Into the Woods (2014)
This time, I will say it: Streep shouldn't have. Others were better, at least to get nominated. But you can't blame her. The lady reeks of perfection. Huh, what a winner. 'Into the Woods' was a poetic musical, in a year when the films were more solemn that solitude. A besetting tale of unfulfilled dreams and vengeful jealousy, and a beguiling cast make for a satiating experience. The richly powerful performances are an add-on, especially that of Kendrick, whose Cinderella is as close to perfection as it gets. She definitely brings her A-game and demolishes her counterparts with a kind heart and string-willed conscience.
1. Up in the Air (2009)

Enviously self-assured and hopelessly vulnerable in a moment's being. You'll resolve this ambivalence when you watch 'Up in the Air'. A film of superlatives, it never ceases to trick with your mind and play with your heart. The apt narrative employs Ryan Bingham as its classy, suave and indifferent lead, whose sole task is to go places, free of cost, and fire people. Technological advancements see Natalie (Kendrick) take over with her web-cam based system, upsetting and unsettling Ryan. The two go on a trip checking its viability, gleefully developing a string connection. Clooney and Kendrick both hit it right out the park for a blissful home-run. Surprisingly concise and effortlessly heart-breaking, 'Up in the Air' should be right up there at the top of your watch list.
Read More: George Clooney Movies