If Ryan Reynolds was asked to give the introduction of Ryan Reynolds, it couldn't possibly register on this site. The former, or the latter in this case, is one of the most loved stars in the industry. His quirky wit and macho comeliness compliment each other like those 90 degree right angles. The supercharged combo they make has seen him rise in stature on a global level. His choice of movies has been well appreciated and documented. Covering almost all genres, right from an adult-satirical-sadist-comedy like 'Deadpool', to a solemn and taut thriller like 'Buried', Reynolds' ability to adapt and change is unquestionable. Despite doing such good work, people don't generally associate him with great acting. As a point for all of the above, we decided to present a list of top 12 Ryan Reynolds movies. You can watch some of the best Ryan Reynolds movies in Hulu, Amazon Prime or Netflix. Happy reading!
12. Paper Man (2009)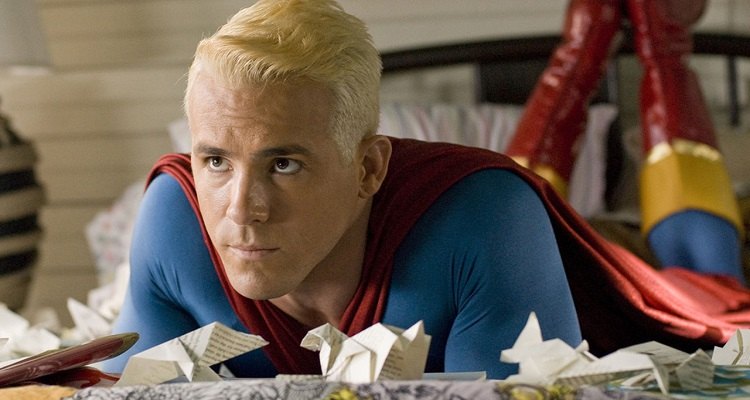 Oh, yes. Contrary to popular belief that Reynolds donned a cape for the first time in 'Deadpoo.. oh, spandex. Well, this was the first time he did, and fun it was. Playing an imaginary friend of a struggling novelist, Reynolds brings forth all of his affable charm to the fore, in making the film more accessible for the young ones. His comic turn in the movie was met with pleasant reactions, with many singling him out owing to their surprise. The film on the whole is a mediocre comedy-drama, with the former dominating the latter in uneven proportions. All in all, right in Reynolds comfort zone, which makes it a fun ride.
Read More: Best Gal Gadot Movies and TV Shows
11. Woman In Gold (2015)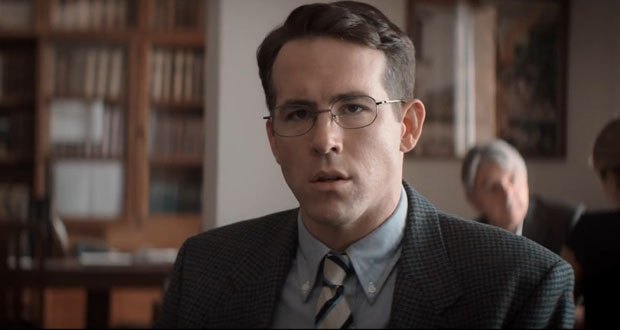 Now this is why I said before that Reynolds has a great range as an actor. The very next film in the list has Reynolds in a solemn and dramatic capacity, playing a young lawyer willing to help. The story features a syncretism of historical, thriller, and drama genres. In this finely crafted piece of cinema, every fabric of the plot gets a center-stage, culminating in a satisfying watch. Helen Mirren plays an elderly Jewish woman, of the Holocaust era, who seeks to regain what was rightly hers (not the Iron Throne): piece of land and jewelry, apparently a family heirloom. Reynolds plays a helping lawyer, who is determined on the path of getting her what she is entitled to. Overall, the star comes out strong with a credible performance.
Read More: Best Kristin Chenoweth Movies and TV Shows
10. Life (2017)
The short-lived role, which almost qualifies as a cameo, was the only saving grace of the film. Among certain other performances, of course. He let us see his fun side again, playing a jolly mechanic-cum-astronaut abode the grandiose space station. He is one of the first ones on board to fall prey to the vicious extra-terrestrial life form, "affectionately" named Calvin. The film on the whole could never realize its full potential, wasting an interesting premise and an amazingly talented cast. Reynolds does well, both as a part of the ensemble, and his individual capacity.
Read More: Best Laurence Fishburne Movies and TV Shows
9. Safe House (2012)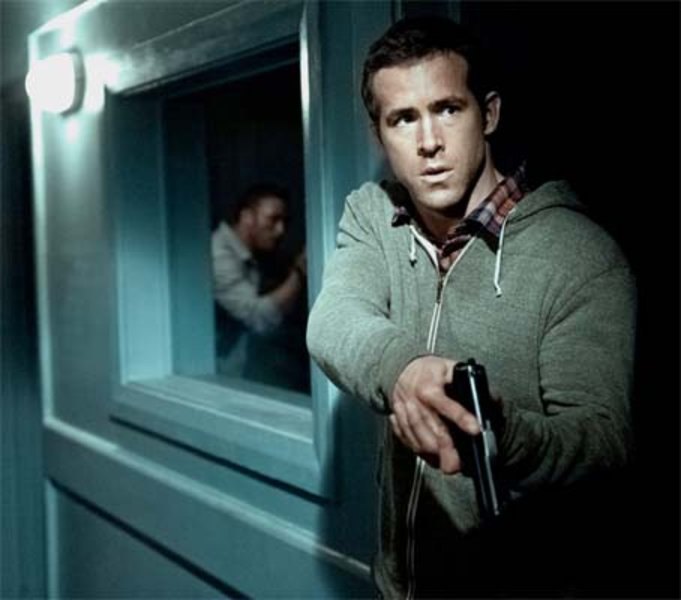 Doesn't life give you the most unexpected surprises when you are least suspecting them? Such was the bleak premise of the plot of 'Safe House'. Matt Weston (Reynolds) is tasked with guarding an indicted criminal from onerous forces waiting to pounce, in a safe house. When the aforementioned hit, and threaten their existence, Weston is forced into forming an alliance with the criminal, Tobin, to fend off the impending danger. The taut thriller was effortless in bringing about our point of satiety, fiercely testing our threshold of hygienically chewing our nails. Reynolds finds a formidable partner in the great Washington, and he is vaguely up-to the task.
Read More: Best Emily Osment Movies and TV Shows
8. Green Lantern (2011)
Whatever people say, Reynolds wasn't bad in the movie. in fact, what made the film watchable was his chemistry with Lively and his individual charisma. The film on the whole was very disappointing, effectively burying any chances of the character Green Lantern making a come back. There's not much to tell about the plot of the movie. Like every other superhero film, the villain has the former's girl, and the latter scurries to ensure her safety. The nominal amount of though-process that went into mapping out the film is really baffling, Not focusing on the parts that were so hopelessly wrong, we shall focus on the ones that provided, at least a glimmer. Ryan Reynolds. That's it.
Read More: Best Lacey Chabert Movies and TV Shows
7. The Proposal (2009)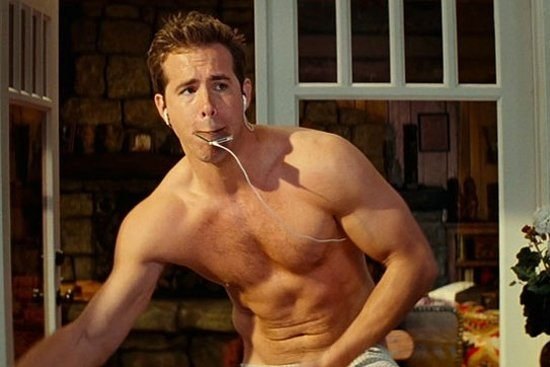 'The Proposal' is a part of the string of rom-coms that Reynolds has starred in. One of the largely decent ones, the film deals with the forced marriage of a boss and her assistant, in consonance to avoiding deportation to Canada. No, this isn't porn by the way. When the two finally go back to the boy's home, a flurry of surprises and unexpected turns leave the boss flustered and short of breath. Talking about shortness of breath, the script suffered a similar fate, failing to gob up anything of substance and unprecedented. This is where Reynolds holds his stronghold with pride and dexterity, beautifully shouldering the film, sharing the burden disproportionately with an uninspiring Sandra Bullock. One of the underrated Ryan Reynolds movies.
Read More: Anthony Hopkins Movies
6. Chaos Theory (2008)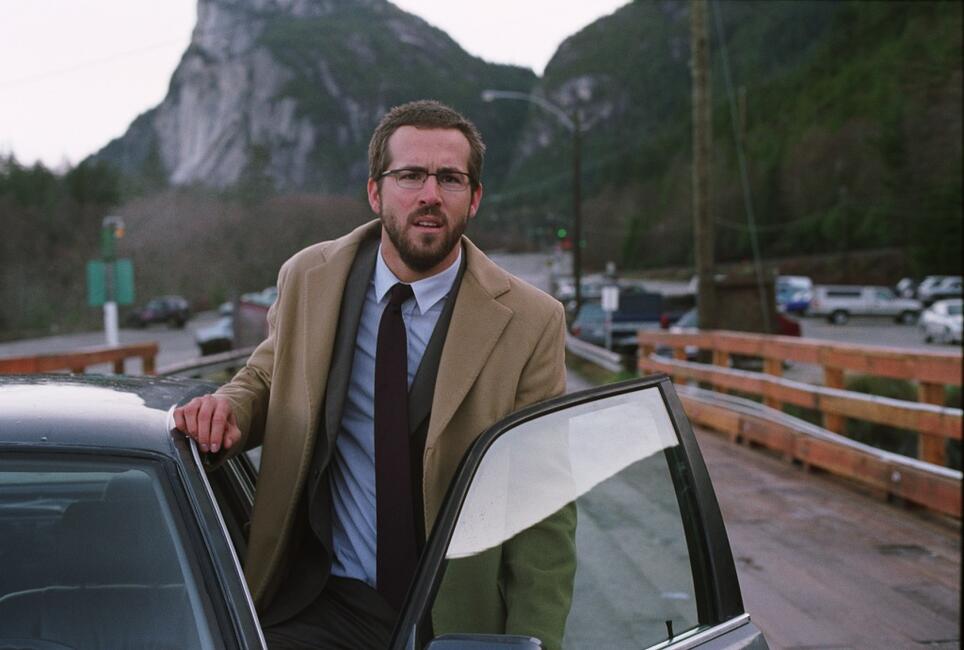 Reynolds, when the movie released, was vehement in his plead to the younger generation to spend time with their parents. Himself playing one, the star got emotional while discussing it, reminiscing about his own past. At the wedding of his daughter, Frank, an efficient and capable professional, relates to his future son-in-law through the remembrance of a vague incident, relating to his own childhood. While the concept of the film wasn't that bad, the lax writing did play spoilsport. Not developing the characters, withholding the abundance of talent on hand, and hiring a director who never tries to risk it, the litany of everything that's wrong with the film is really long. The performances were fine, taking in consideration how bad the actual movie was.
Read More: Best Larisa Oleynik Movies and TV Shows
5. Mississippi Grind (2015)
The movie, very interestingly, is a road-trip movie. Ryan Reynolds plays the good luck charm of a hopeless man, who deems it fit to carry around a 40-year old bearded man with him to posh casinos. But overall, the film was really well made. If you are looking for a satisfactory mixture of drama, fun, and comedy, the film will be a good one to pick. There's so much to like about the film. The writing is really smart, the direction is apt in the situations which warrant it, and it moves at a brisk pace, which is the most important thing in a movie.
Read More: Best Max Thieriot Movies and TV Shows
4. The Croods (2013)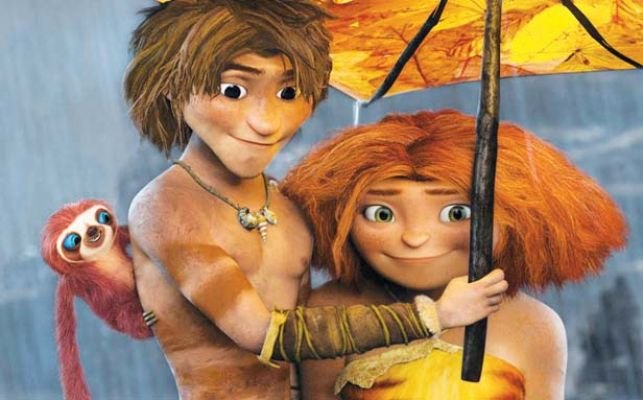 Even his voice is so soothing! Granted, the film is an animated feature, but he is so good in the movie. The little nuances and beacons of hope and tragedy in his voice were surely engaging. He makes the character laughable, and affable with his effortless charm. Set in prehistoric times, Grug and his family set out in search of a new home after their cave is destroyed. They have a new companion, an intelligent boy, to accompany them on a fantastical journey.
Read More: Best Glenn Close Movies and TV Shows
3. Definitley, Maybe (2008)
This combination literally gave father-daughter duos around the world life goals. Half the battle was won with their efficacious smile and heart-warming camaraderie. The rest was conquered with some smart writing, and brilliant performances. The plot coalesces on Will Hayes, a 30-year old man in the midst of a divorce and his adorable 10-year old daughter. The latter engages the former in a series of inquiries, barraging him with questions about his life pre-marriage. Will is compelled into doing the requisite, reciting his tale of joy and sorrow zealously within PG bounds.
Read More: Best Billy Bob Thornton Movies and TV Shows
2. Deadpool (2016)
Shoop baby. Shoooooop!
Read More: Best Annasophia Robb Movies and TV Shows
1. Buried (2010)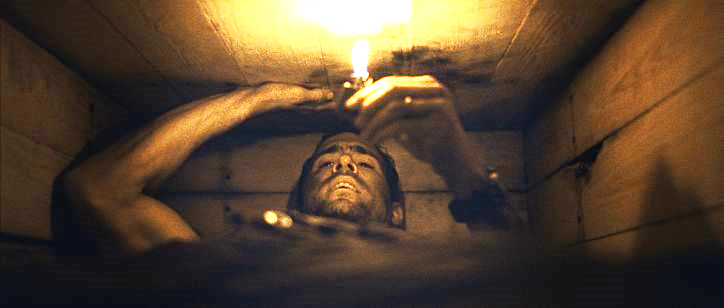 'Buried' is the apotheosis of innovative film-making. If there was a way of quantifying the tangible tension and hurriedness in the movie in numbers, it will seemingly be a very high one. A truck driver is entrapped six feet under the ground, under imminent attack from foreign forces. With just a cell phone and a lighter with him, he has to find a way to get out, and more importantly, survive. There was a lot of talk about the movie when Blake Lively's 'The Shallows ' hit theaters. The actress wanted to emulate her husband's invigorous work, and shed a lot of light in his method of preparing for the role. I personally found the latter better, marginally though because I am a male. Please respect nature, and Reynolds for taking such a bold role, and performing it with great professionalism and heart.
Read More: Jason Statham Movies