Zac Efron, the chocolate boy and the Disney charmer has made all the teenage girls go gaga over his pecs. Beginning his career with a few guest appearances, the actor-singer came into limelight with the superhit High School Musical franchise. Playing fetching roles in romantic comedies and teenage coming-of-age genres, Zac made a name for himself in Hollywood. Gradually he moved towards mature characters in movies like The Lucky One, That Awkward Moment and recently Baywatch and The Greatest Showman.
The future of this California actor can honestly go both ways right now, depending on his choice of movies in the next five or so years. In the meantime, you can go through the list of top Zac Efron movies selected from his limited filmography. You can watch some of these best Zac Efron movies on Netflix, Hulu, or Amazon Prime.
10. The Paperboy (2012)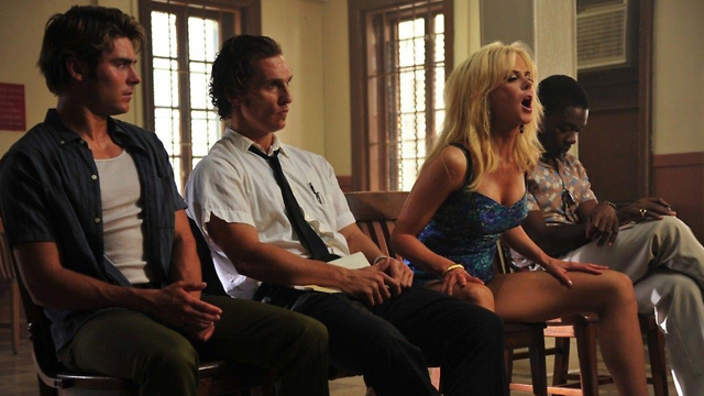 Ward Jansen (Matthew McConaughey) is a star reporter for the Miami Times, and with his friend Yardley has returned to his hometown to investigate a homicide case. His college dropout brother Jack (Zac Efron) also joins hands with the sleuthing duo, for he has nothing better to do. However, the situation becomes complicated when Ward and Yardley uncover a deeper conspiracy full of racial hatred and undue violence. When Jack falls for the fiancé of the possible perpetrator, the thing becomes extra complicated and leads to a final standoff. Who is the actual killer?
9. Neighbours (2014)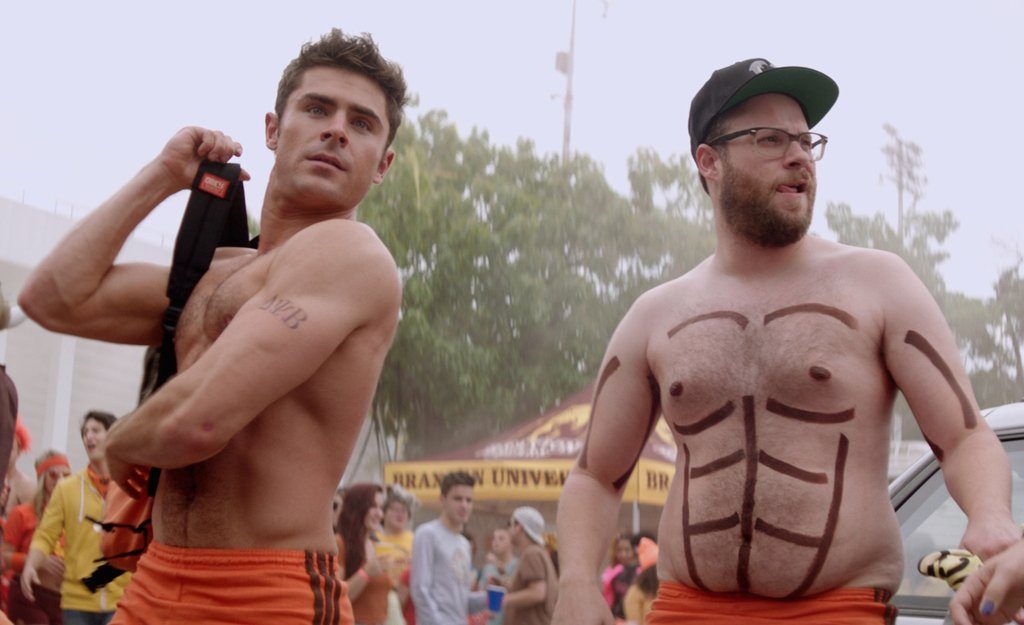 Mac (Seth Rogen) and Kelly (Rose Byrne) are a newly wedded couple who have moved into a new neighborhood with their newborn baby girl. A lot of 'new' I tell you. They are living a peaceful life until the frat boys Teddy (Zac Efron), and Pete (Dave Franco) move in next door. Although, in the beginning, it is the situation is quite peachy, the fun begins when Mac and Kelly are forced to play a prank on the frat leaders to stop their constant parties. With the couple in trouble at work, and the fraternity walking on thin ice at the college, how will the unlikely neighbors defend their territory?
8. Charlie St. Cloud (2010)
Charlie is a man who loved his younger brother Sam too much. Having recently lost Sam in an accident Charlie has stopped short his life and chosen to work in a cemetery so that he can converse with the soul of his brother every night. It seems he is not ready to move on with his life clinging on to the past with all he's got. Until Tess comes into his life, that is. When Tess rekindles the fire of his cold heart, what will Charlie do? Will he happily stay in his past which is eating him slowly but surely or choose to move on to the second chance life is giving him?
7. 17 Again (2009)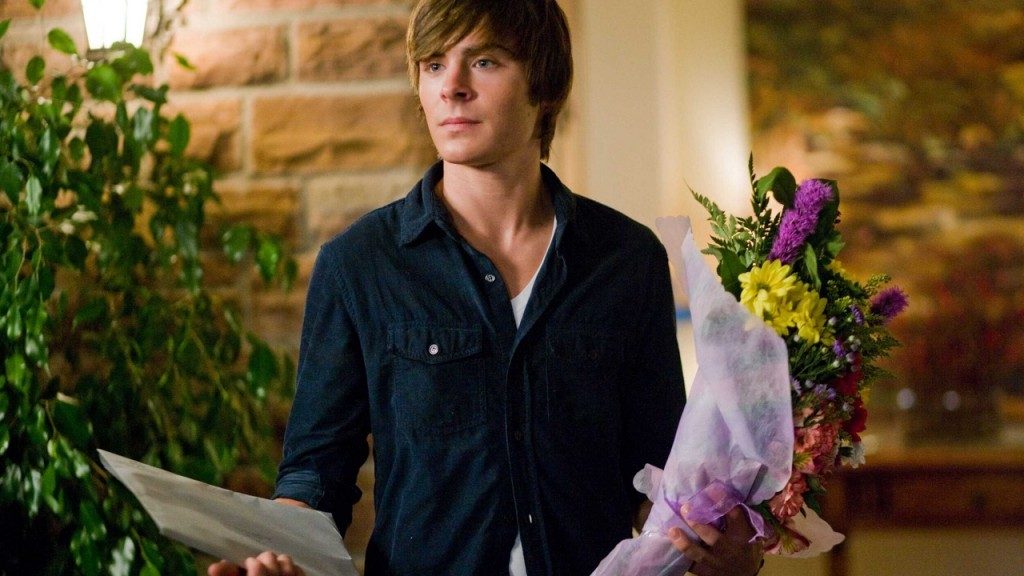 Fed up with his monotonous day job Mike wishes he could just go back to being 17 years old again, and rethink the decisions that change his life. A miracle grants him his wish giving him a chance to decide whether to reverse the decision of choosing love over his dreams. Now that Mike has an opportunity to choose between his first love basketball and his other one Scarlet, what will he go with knowing how his life will be if he chooses the latter? A Rom-com about the sacrifices a man has to make through his life, 17 Again is one of the best performances of Zac Efron.
6. Dirty Grandpa (2016)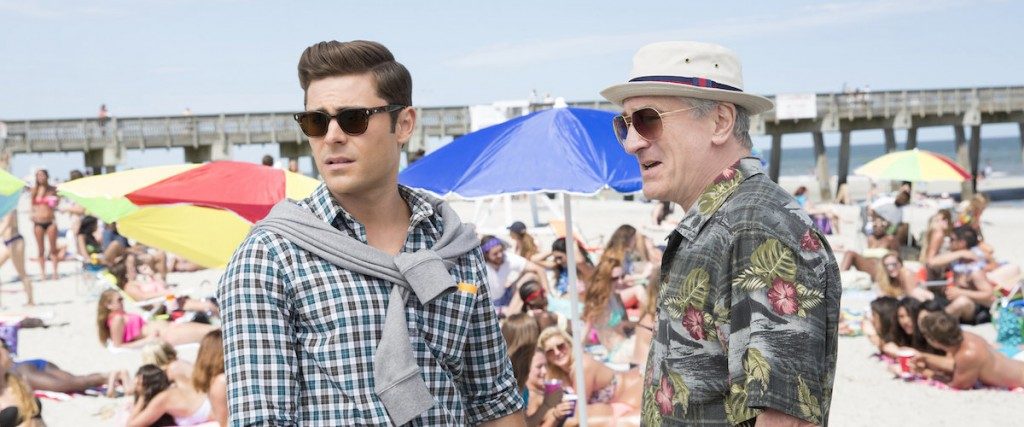 Uptight and conservative lawyer Jason (Zac Efron) is about to get married to his boss's daughter Meredith (Julianne Hough). However, he has to change his plan slightly when his grandmother dies suddenly, and he has to take care of his grandfather Dick (Robert De Nero). His grandfather convinces him that it would be a good idea for them to go on a weekend trip to Daytona Beach to blow off some steam. What he doesn't know is that his evil grandpa is planning his last trip to youthfulness which will leave Jason frustrated. Will the naughty grandpa finally change Jason into a fun person before he sells himself off to the highest bidder?
Read More: Best Nicole Kidman Movies
5. That Awkward Moment (2014)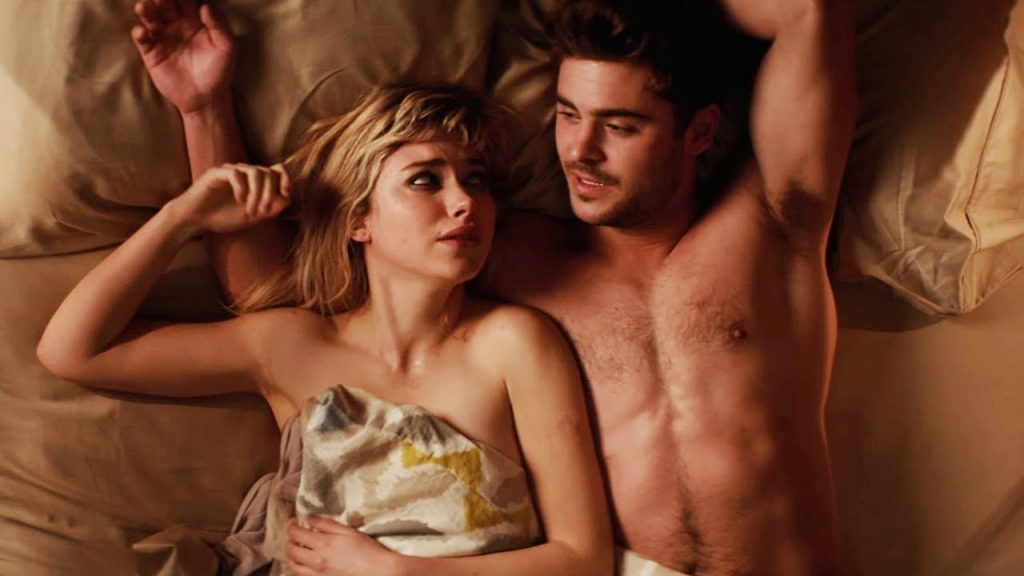 Every relationship suffers from that awkward moment when the couple is forced to think about their probable future, impending doom, or both. Each fresh out of a long relationship Jason, Mikey, and Daniel promise each other to remain single for some time so that they can figure out where their life is taking them. However, each breaks their vow by secretly engaging in a relationship with girls they have started liking. With complicated past and their friendship hanging in the balance, how will the three unfortunate lovers get the peace they have been searching for so long?
4. The Lucky One (2012)
Logan (Zac Efron) is a retired marine who has seen a lot on the battlefield and has returned home to find peace and solace. With a lot of unanswered questions looming in his mind he ventures to find the girl who proved to be a lucky charm for him in his most important battle. Logan finds Beth (Taylor Schilling) out and starts living with her. The sweet girl who herself has lost his companion to the war, and her family who are more than welcome to host the lost soldier, finally heal the pain and wounds that he had been carrying around all these years.
3. High School Musical (2006)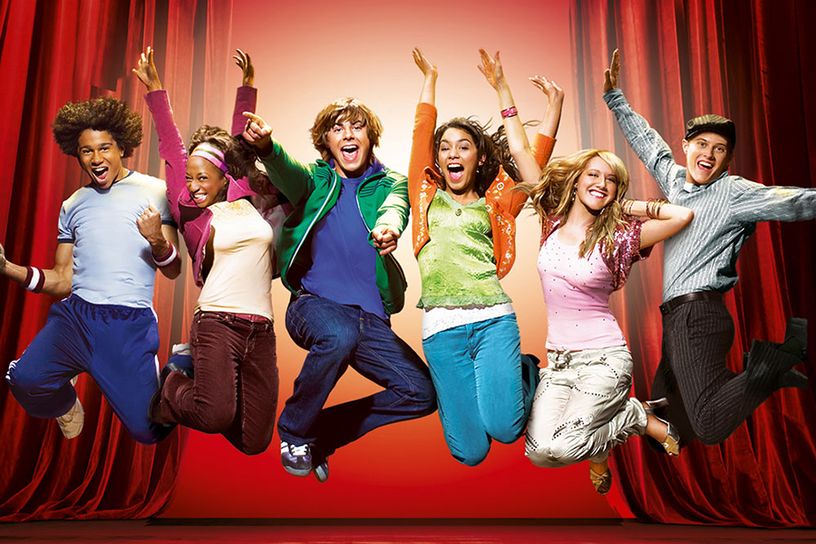 Zac Efron's and his co-star, Vanessa Hudgens' breakthrough, came with this teenage romance, which continues to overshadow even the most diverse performances of these Disney performers. Troy Bolton (Zac Efron) a basketball protégé and Gabriella, a studious nerd, both have the dreams of singing on a stage. But being already stereotyped to their other interests, it would be close to blasphemy for them even to consider auditioning for the school musical. However, they gather courage and get selected. The journey that takes them from their boring life to their dreams is full of thorns, but one which will teach them once and for all how to live for themselves and not anybody else.
2. Baywatch (2017)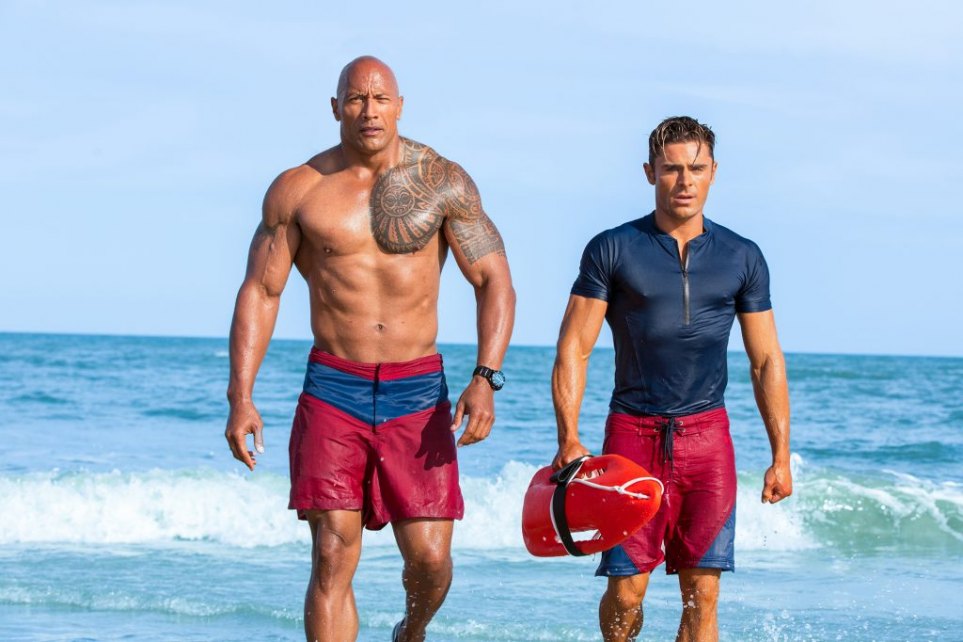 Matt Brody (Zac Efron) is an Olympian gold-medalist and a champion swimmer, who has lost his way due to his drug and alcohol problem. What a surprise! To get back into the limelight and increase his popularity once again, Matt decides to join the elite lifeguard team of Miami called the Baywatch. The lead Mitch Buchannon (Dwayne Johnson), however, is tentative to allow Matt to join the team due to his reckless behavior and disregard for teamwork. A story of the ocean and the people who dwell in its sparkling shadow, Baywatch is the place to be if you want to watch a suspense thriller, with hot babes wearing red bikinis running around in slow motion. A dream come true eh?
1. The Greatest Showman (2017)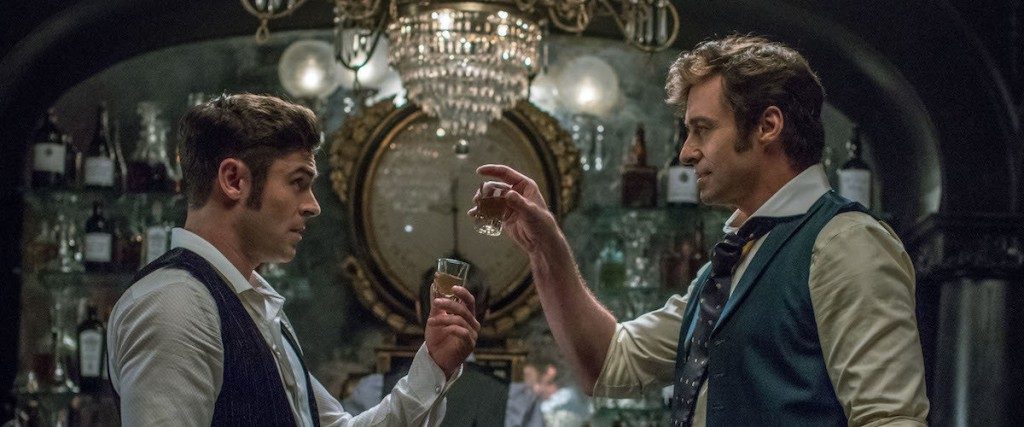 Based on the life story world-famous entertainer P.T. Barnum (Hugh Jackman), this movie takes you to a world where the difference between reality and fiction gets clouded. Alongwith his apprentice Phillip (Zac Efron), Barnum the ambitious owner of a wax museum creates a show full of entertainment that no one has ever seen before. Amidst the sparkle of fame, will the petty humans lose their touch with their actual life and leave their reality behind? Who is more important for Barnum and his band of freaks? Their dreams or family? Their endless imagination or constricted reality?
Read More: Best The Rock Movies