Mark Hamill's name is not one you hear on regular Hollywood circuits, but the man is a very talented actor and perhaps has an even more expressive voice. One of his best-known voice roles is the iconic Joker in the animated series. Hamill is also very popular for his roles in the Star Wars franchise and it has been largely instrumental in helping him build his career. However, the actor has a few hidden gems here and there and one has to dig into his filmography to discover them. However, we have made your work easier by bringing to you the list of top 12 Mark Hamill movies.
12. Brigsby Bear (2017)
This comic drama directed by Dave McCary starts off with a rather disturbing tone. A tale of a boy who develops an attachment for a fake show called Brigsby Bear and his quest to make it into reality by making a movie out of it. The plot seems fine enough. However, it has some disturbing elements as the boy turns out to be kidnapped, the show turns out to be a placating device used to keep the child in the basement and prevent contact with the outside world. Mark Hamill plays the role of Ted Mitchum, the perpetrator who had kidnapped the boy along with his wife April Mitchum. However, Hamill's role isn't so easily dismissed as he kickstarts the entire movie. The reason for the kidnapping is never explained and there is a slight indication of a possible Stockholm syndrome as the boy returns to Ted in prison and asks Hamill's character to voice Brigsby Bear in the movie. A film that combines both Hamill's acting and voicing potential, this movie is a later addition to Hamill's career.
11. Time Runner (1993)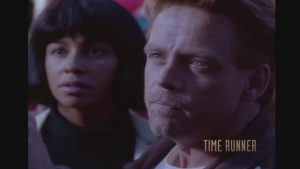 This science fiction film stars Mark Hamill as the protagonist Captain Michael Raynor. Understandably the film is about time travel, and the plot deals with Raynor as he escapes an alien attack on earth in 2022 and goes to the past to try and stop the attack in the first place. However, when he is there he encounters the time traveling paradox wherein he must save his mother from being killed in order to be born. Furthermore, he uncovers a plot where he finds sleeper cells of aliens already on earth preparing for the invasion. Hamill delivers a fine performance as a man out of time and makes this movie a science fiction treat.
10. Slipstream (1982)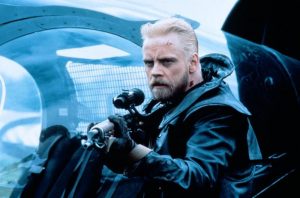 Directed by Steven Lisberger who is known for Tron, this film is set in a dystopian future and stars Mark Hamill, Bill Paxton. The plot follows Hamill and Kitty Aldridge as Tasker and Belitski, apparently, two bounty hunters who track a man called Byron. After capturing him the plot goes sideways as Byron is taken captive by another man called Owens (Paxton) who wants the reward for himself. However, Byron is revealed to be an android and as these bounty hunters chase Byron and Owens. Things come to a climactic end as the ruthless Tasker and Byron eventually crash – Tasker dying in the process. A heartwarming film that shows the best and worst of human nature. Hamill delivers a fantastic performance as a ruthless bounty hunter who will maintain the law at any cost.
9. Midnight Ride (1990)
Mark Hamill stars in this action thriller as a deranged hitchhiker who often goes on murderous sprees. He plays Justin McCay and as he gets into a car with a woman who is evidently leaving her husband who is a policeman, things go south. A gripping tale as Hamill portrays McCay in all his psychopathic predatory glory, this film remains a testament to the fact that Hamill should be cast in more antagonist roles. After all, the man who voiced the Joker can easily let the craziness seep into his voice and into his act.
8. Corvette Summer (1978)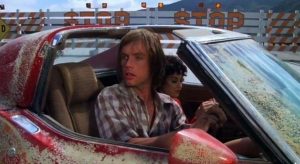 This adventure comedy was Hamill's big role soon after the Star Wars success and we see him play Kenny, a high school kid here. The plot follows a Corvette understandably which was customized by Kenny and then stolen. Kenny tracks it down to Las Vegas and teams up with Vanessa on the way. The two share a bond and Kenny's love for his car gets him in a precarious situation but he bests it and wins back his car and rescues Vanessa too. He then triumphantly returns to school with the car to win his diploma. Hamill delivers a light on the eyes, easy on the head kind of role in this movie and one will not find very many light movies in Hamill's career which makes this film definitely stand out.
7. The Big Red One (1980)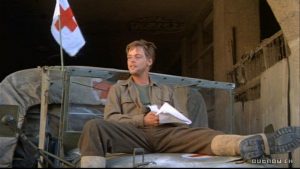 This epic war film has been lauded all around for its original take on the war and the low budget gritty sequences. Hamill plays a small role as a marksman Private Griff. Griff cannot kill soldiers from a distance but later overcomes this fear in the course of the war and kills a hiding Nazi. A testament to how the war can change people and turn a lot of good men into killers, this movie shows Hamill delivering a strong role and uplifting a film which might otherwise have gone unnoticed.
Read More: Best Ewan McGregor Movies
6. Star Wars: The Last Jedi (2017)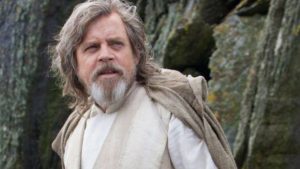 Hamill recently reprised his role in the eighth installation in the franchise. Directed by Rian Johnson, this film sees the man reprise the role he is best known for – Luke Skywalker. The powerful Jedi master on failing to train Kylo Ren is now on a self-imposed exile and refuses to help the Resistance. However, Luke changes his mind later and the aged master returns to face the First Order. However, it is merely a projection using the force and buying time for the resistance members to escape, the aged Luke dies peacefully. A touching film that sees the end of an arc for one of the favorite characters, an aged Hamill delivers a brilliant performance in a role that has almost become second nature to him.
5. Batman: Mask of the Phantasm (1993)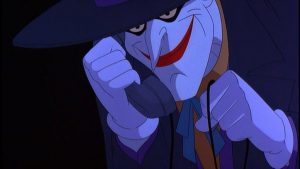 This film marks the cinematic continuation of the lauded animated series. Naturally, the film sees the considerable vocal talents of Kevin Conroy as Batman and Mark Hamill as Joker reprise their roles. Hamill voices the Joker in a story that somewhat hints at his identity and his mob ties. The maniacal clown is brought to life by Hamill whose voice takes on a hysterical dangerous edge every time he slips effortlessly into the role of the clown prince of Gotham.
4. Batman: The Killing Joke (2016)
Based on the popular graphic novel by Alan Moore, this film sees Conroy and Hamill reprise their roles as voice actors for Batman and Joker respectively. However, it is remarkable that Hamill's wish to reprise the role led to a fan campaign that started the project after it was halted post some unsuccessful ventures. The film keeping to the original source material is dark and gritty and shows the Joker's attempts to drive Gordon insane. The Joker in this film is a clown whose dark side becomes a bit too real at times as he rapes Gordon's daughter and shoots her in the spine paralyzing her. He then at one point forces Gordon to see that and relive his daughter's trauma. Hamill brings the true evil out every time the Joker speaks and we understand why the Joker is such a dangerous villain and why the Batman does what he does to stop the freak.
3. Return of the Jedi (1983)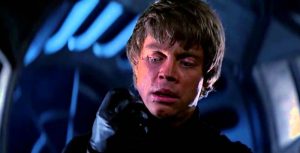 One of the greatest Star Wars movies, the third installation in the franchise sees Luke Skywalker confront his father Darth Vader or Anakin Skywalker. The battle that ensues shows Vader's redemption as he saves his son and dies in the process. The film of big reveals and great fights, Hamill delivers another fantastic role as Luke Skywalker proving why he was always the best choice to play the young Jedi destined for greatness.
2. The Empire Strikes Back (1980)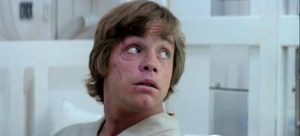 The second installation in the franchise, this film is best known for the moment where Vader reveals himself to Luke as Luke's father. The film sees Vader chase Luke's friends through the galaxy determined to destroy them and when he captures them, a young Luke is faced with the choice of becoming a full Jedi or facing Vader with his training. An epic tale of courage as Hamill portrays Luke in all his glory and humanity as the boy who takes up the mantle to be the next order of Jedi knights, this film became the most critically acclaimed film in the series.
1. Star Wars (1977)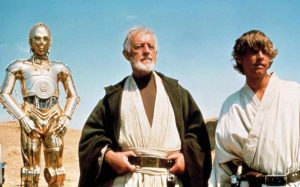 Yes, another Star Wars movie. Get over it, Hamill built his backbone on the franchise and for good reason. These films have some of his best performances and this sees Hamill's best – a young Luke Skywalker who is a farmhand accidentally acquires plans for the Death Star. He is inadvertently drawn into the battle between the fascist Empire and the Resistance as he accompanies Jedi master Obi-Wan Kenobi to turn this information over to the resistance. Hamill delivers a stunning first-time appearance as Luke, a role that would eventually shape his career and one of the greatest franchises on earth.
Read More: All Star Wars Movies, Ranked