Edward Regan 'Eddie' Murphy is a man of many talents – an actor, writer, singer, and comedian. Murphy is best known for numerous comedies. Appreciated by fans and critics, this man has been honored time and again by various film appreciation organizations. His films stand out for their humor content and for Murphy often playing more than one role. Here is the list of top 12 movies of Eddie Murphy.
12. Life (1999)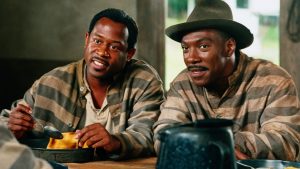 This movie is a comic drama directed by Ted Demme and is narrated as a flashback. The story follows two friends Ray Gibson and Claude Banks. Gibson played by Eddie Murphy is a hustler while Banks played by Martin Lawrence is a selfish banker. They are forced together when they fall in bad graces of a club owner and decide to take a bootlegging stint to repay their debts. However, they are framed for murder while in Mississippi and sentenced to life in an infamous prison camp. The rest of the movie shows the developing friendship between the two and their life in prison including their various attempts to escape. The film eventually sees the men exonerated by the warden as he uncovers the truth but unfortunately before they can be released, the warden dies of a heart attack. Ultimately the two friends do escape, and I will not give away the escape plan but allow me to leave you with the thought that Eddie Murphy does a fantastic job as a smooth-talking hustler and this remains one of his finest films.
11. Dr. Doolittle (1998)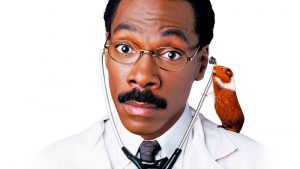 Based on the children's story of the same name, this fantasy comedy was a huge success and led to the beginning of multiple sequels. The plot follows Eddie Murphy as the titular doctor who has a peculiar gift of being able to talk to and understand animals. Dolittle's gift is however seen as an aberration by most and he is forced into unpleasant situations because of who he is. However, he ultimately embraces his gifts and begins to help animals to the best of his ability, in the process, becoming both a doctor and a veterinarian. A film that urges people to be true to themselves and to treat everyone equally, humans and animals, this film is a well-meaning movie enhanced by Murphy's wonderful acting.
10. Delirious (1983)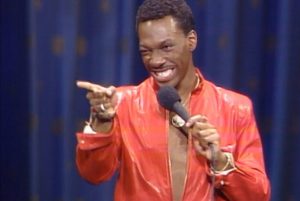 Murphy's first stand-up feature this was criticized a bit for being anti-gay and for its use of profanity. However, the homophobic jokes aside, this feature will leave you in splits as Murphy expertly navigates through jokes about Mr. T, Michael Jackson, the lure of ice cream trucks and issues of racism. The critically acclaimed feature that led to the creation of the more popular Raw, this show displays Murphy's prowess as a comedian and stage actor.
9. Eddie Murphy Raw (1987)
This Eddie Murphy stand-up comedy feature is the second of his career, the first being Delirious. The show was filmed in the Felt Forum and sees Murphy talk of STDs, the reactions to his first stand-up and various other aspects. This is Murphy's comic brilliance at its best and as of 2017, this still remains the best stand-up feature at the box office.
8. Dreamgirls (2006)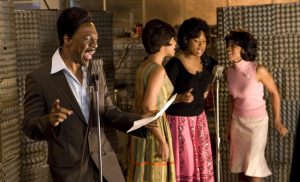 This romantic musical drama is the retelling of the story of Motown record label and the act by The Supremes. The film follows Eddie Murphy as the R&B singer Jimmy and the girl group called the Dreamettes. They team up to become a force in the pop music scene. Jimmy played by Murphy becomes a tragic figure that pushes the other characters of the film onto a path of redemption – Jimmy's overdose, breakdowns, and eventual death become poignant moments of the film. Murphy emerges as tour de force as he shows his singing talent in the movie along with portraying a much more somber but flashy role maintaining the balance of the glamor of a star's life while portraying the pitfalls as well.
7. Bowfinger (1999)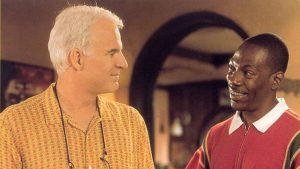 This comedy film stars Steve Martin as Bowfinger a down on his luck director who finally accumulates enough money to shoot his movie. However, to distribute it he must star Kit Ramsey a hot action star played by Eddie Murphy. However, when things don't go according to plan, Bowfinger devises a plan to film secretly. In some parts, he also uses Kit's lookalike Jiff Ramsey. The film ends in a comic climax as Bowfinger's film becomes somewhat of a success and Jiff and he receives an offer for another film. Eddie Murphy plays a double role here – one as an arrogant but paranoid star and the other as a simpleton brother. This is what Murphy was great at, bringing out multiple characters within the same movie and he does this with adequate panache in this Frank Oz movie.
Read More: Best Ryan Gosling Movies
6. 48 Hrs. (1982)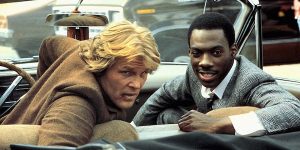 Eddie Murphy's film debut sees him play the role of Reggie Hammond, a convict who teams up with a cop to catch two cop killers. One of the earliest examples of buddy cop movies, this film landed Murphy a nomination for the Golden Globe. The film follows the two on the trail of criminals named Ganz and Billy Bear. The culminating sequence of the film sees a shootout as Reggie is saved by Jack, the cop, and Ganz is killed. However, their budding friendship is terminated as Jack an upright cop takes Reggie back to prison once the job is done. Murphy plays a brilliant role as a convict who knows the underbelly and displays remarkable virtues of courage and honesty. A fine film strengthened by Murphy's performance, this movie deserves a watch.
5. The Nutty Professor (1996)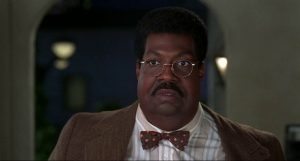 This slapstick science fiction is a parody of the Dr. Jekyll and Mr. Hyde story where Sherman Klump is a university professor who is kind but very obese. In order to win the affection of a girl, he tries one of his own cutting-edge weight loss drugs. The miraculous drug, however, brings out his alter ego – the charismatic but rather evil Buddy Love. The film sees Murphy play a total of seven characters including most of his family members. Lauded for Murphy's acting and the makeup, this film runs completely on Murphy's genius. One of Murphy's best, this film deserves a lot of attention as it is a testament to this actor's skills.
4. Shrek (2001)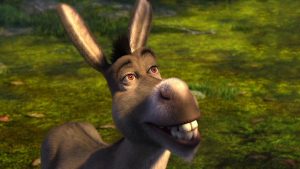 This computer-animated film became largely lauded for the storytelling and its content. catering to children, this film plays on classic fairy tale tropes and parodies them. Eddie Murphy voices Donkey, the trusted assistant to the titular Shrek. Murphy infuses the film with its comic moments as the snippy but rather foolish (understandably) donkey. It takes a lot to only let one's voice be the source of comedy for a film without the facial features, but Murphy is the man for the job and this is one of the best voice roles in his illustrious career.
3. Trading Places (1983)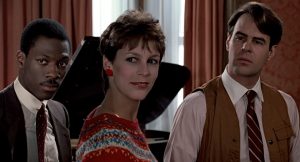 This drama comedy sees Eddie Murphy as Billy Ray Valentine a street-smart man who is unwittingly made part of an experiment as he crosses paths with a cultured high-end banker named Louis Winthorpe III. The film that circles around the nature v nurture debate sees Valentine settle in his new job but when he finds out about the experiment he teams up with Winthorpe to take revenge. The final plot of the film is an intricate financial ploy and sees the wronged victims set right with money and Murphy adds flair to an excellent story that some critics consider to be a modern take on Twain's ' The Prince and the Pauper.'
2. Coming to America (1988)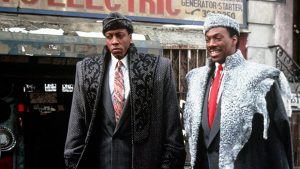 Directed by John Landis, this film showcases Eddie Murphy's talents as both writer and actor. Acting in his own story, Murphy plays the role of Akeem, a wealthy prince from a fictional nation called Zamunda. Akeem desires to marry an independent woman and travels to New York in search of true love. In the course of the film, he gets a taste of hardships and learns to thrive on hard work. His love for Lisa, a woman he meets, leads him to pledge to leave the throne for her. However, Lisa initially declines because Akeem had lied of his heritage but later does marry him as the film ends on a happy note about the crown prince. Murphy delivers a fine role and the film was appreciated by the public.
1. Beverly Hills Cop (1984)
Directed by Martin Brest, this film stars Eddie Murphy as Axel Foley a young and reckless detective from Detroit who goes to Beverly Hills, unauthorized, to try to solve his friend's murder. The film which was critically acclaimed for its humor and handling of the script also happened to shoot Murphy to international stardom and became the highest grossing film in 1984. Murphy plays this role to perfection and it is easily the finest acting stint in his career which is peppered with excellent acting roles.
Read More: Best Denzel Washington Movies