There have been few actors who have had the capability of donning on a variety of roles, encapsulating a range of themes with striking versatility. The 63-year old actor has continuously reinvented himself, clutching the essence of the art like no other. With a career spanning over 30 years, Washington has continually gifted us with masterful performances. Be it a righteous lieutenant or a shady cop, Denzel Washington has done it all. Debuting in Michael Schultz's 'Carbon Copy' (1981), the actor glacially seeped through the eyes of the critical minds in the American medical drama series 'St. Elsewhere' (1982-1988). Breaking into critical stardom with 'Cry Freedom' (1987), the actor only rose to become one of the greatest actors ever to step foot. At the age of 63, Washington does not seem to slow down. He is the actor who brought a new life into biographical dramas – he is actor who has redefined the unrequited love of films.
For this list, I have taken into account Washington's performances as the primary element. These films have proven the actor's calibre of moulding into the role with chameleonic genius. So, here's the list of top 12 movies of Denzel Washington.
12. Cry Freedom (1987)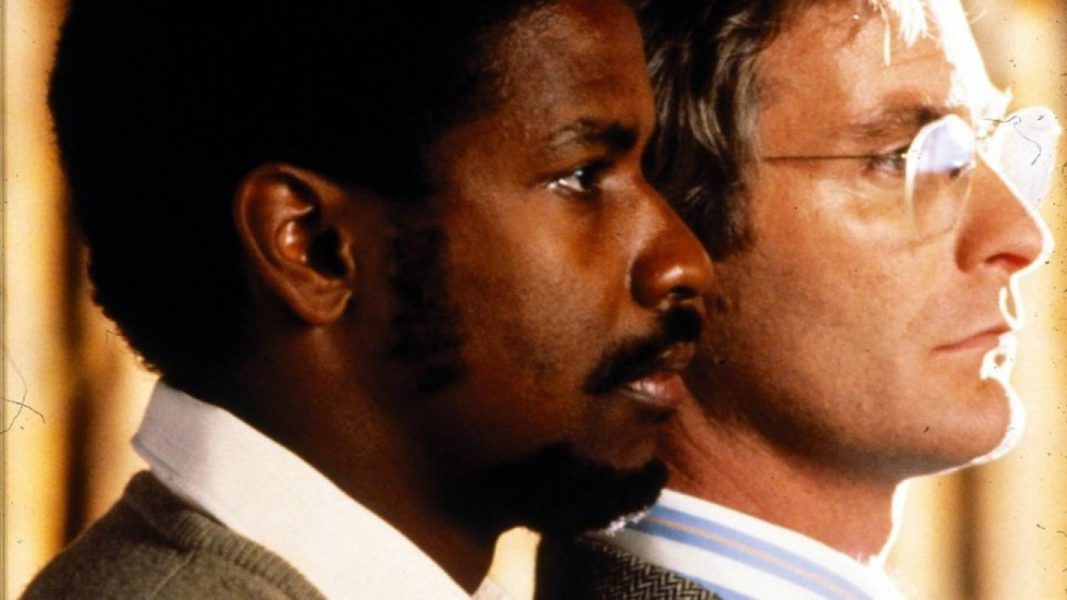 Earning Denzel Washington his first Oscar nomination is this Richard Attenborough directed epic drama. Set in late-1970s apartheid era of South Africa, the film stars Kevin Kline as South African journalist Donald Woods, who is forced to flee the country after attempting to investigate the death of his friend, Denzel Washington's Steve Biko. It's quite inspiring to see that 'Cry Freedom', being one of Washington's initial arrays of works, is such a stimulating watch. Setting the actor's famous niche of taking up biopics, Steve Biko is portrayed with a masterful understanding. The actor completely immersed himself in a cataclysmic society, which drenched in racism, discrimination and melancholic torture.
11. Remember the Titans (2000)
Effectively representing a racially divided and sensitive society, and a "never-lose-spirit", Denzel Washington brought an essence of innovation to a rather generic story. Based on the life of Coach Herman Boone, the film is about his efforts to bring the T. C. Williams High School football team as a unit and leap the racial and ethnic barriers to win the annual football tournament. Intensifying the actor's performance are his booming pep talks and fiery speeches – spearheading the spirit of winning. Directed by Boaz Yakin, the sports film received polarising reviews, with many commenting on the lack of "sports" in a sports drama. However, what received unanimous praise was Washington's portrayal of the coach, which is brimming with some sensational acting.
10. Man on Fire (2004)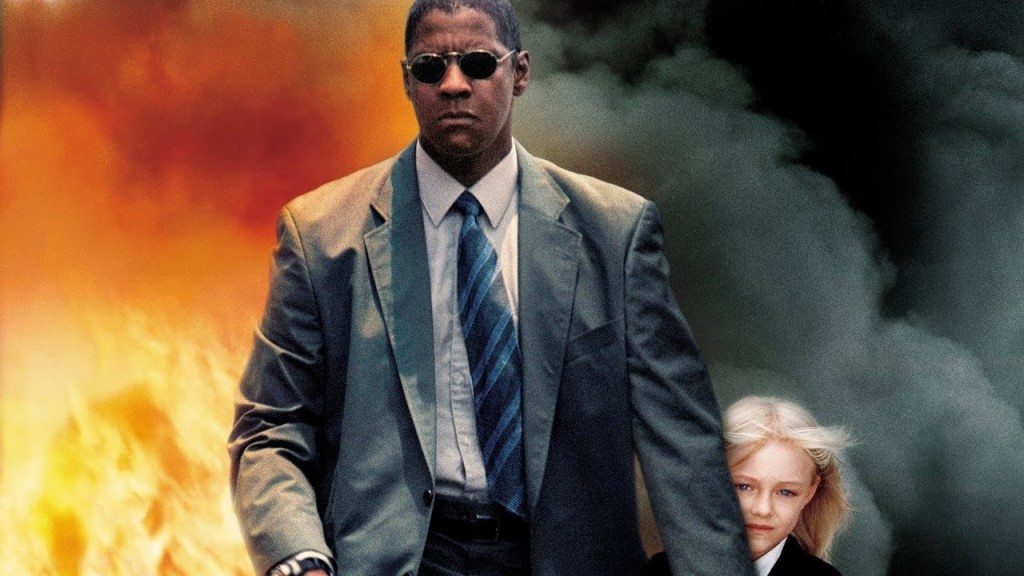 Denzel Washington has a commanding grasp on intense and dominant characters, and 'Man on Fire' is an exclusive archetype for this. Adapted from Philip Nicholson's novel of the same name, this crime thriller follows the endeavour of former CIA operative and Marine Corps Force Reconnaissance officer-turned mercenary and bodyguard John Creasy, who engages in a violent battle to save his in-charge, Lupita "Pita" Ramos, after she is abducted by some precarious henchmen. Washington sketched his character with ferocity, with a certain emotional and psychological turmoil, making 'Man on Fire' his blockbuster performance. The film is a commendable adaption, as screenwriter Brian Helgeland instilled the narrative consistency of a book into a dramatized visual violent work of aesthetic.
9. Crimson Tide (1995)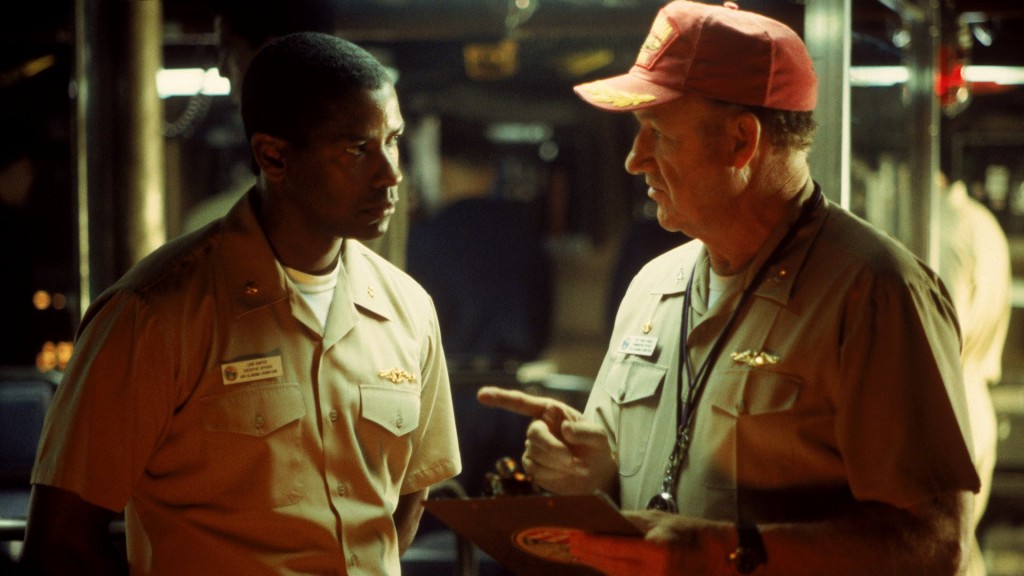 Sharing the screen with Gene Hackman, Denzel Washington stars as Lieutenant Commander Ron Hunter in this Tony Scott directed flick. A submarine thriller, 'Crimson Tide' in set in the period of political turmoil in the Russian Federation where ultranationalists threaten to downrightly vanquish the United States and Japan by launching nuclear missiles at them. While threat looms, the new executive officer, Lieutenant Commander Ron Hunter essayed by Denzel Washington of a U.S. nuclear missile submarine and its veteran commanding officer, Captain Frank Ramsey essayed by Gene Hackman have a difference in ideologies while discussing a way to retaliate. The film is ingrained deep into pop culture, with snappy dialogues and quick repartee, which makes it such a great watch. Washington is brilliant, representing a just and upright man who despite of hardships upholds the innate virtue. Washington and Hackman brilliantly draw a parallel between the two opposing characters, shaping the film as an experience of thrills, heart and drama.
8. The Hurricane (1999)
Yet another biographical drama, Denzel Washington stars as Rubin "The Hurricane" Carter, who was wrongly convicted for twenty years on the grounds of triple homicide. Directed by Norman Jewison, the film follows the titular character's life in prison where he faced torture, brutality and most atrociously, helpless heartbreak. The film is another example of how a director can place complete faith in Washington; who would certainly shine with flying colours. Of course, the flick received some flak for his dramatization, but one can only say that it helped the actor attain a spiritually inclined technical genius. Denzel Washington's efforts were met with teeming critical applause and won him the "Best Actor" award at the Berlin International Film Festival, the Black Reel Awards, the Golden Globes and the Image Awards, and gaining a nomination at the Oscars.
7. Inside Man (2006)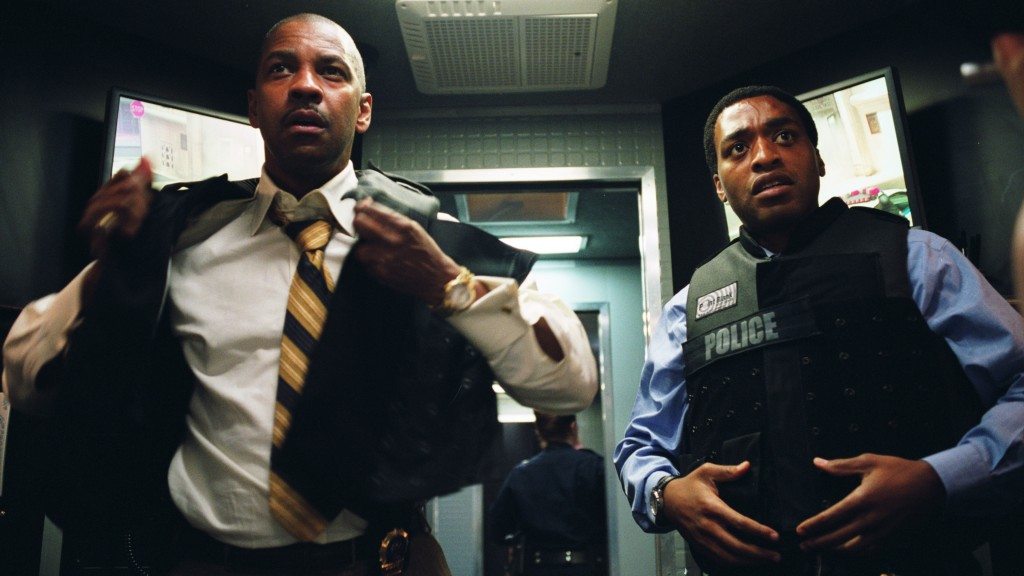 Denzel Washington is known for his clear and articulate speech which leaves quite the impact, and the actor used this to the perfect potential in 'Inside Man'. Directed by Spike Lee, the crime thriller film is set around a bank heist on Wall Street over a 24-hour period. Among a team of a dazzling star-cast, Washington essays the role of Detective Keith Frazier, a no-nonsense New York City police detective, who specialises in hostage negotiation. As his title suggests, the primary requirement for Frazier's job is snappy and articulate speeches and wordplay. Making his fourth screen collaboration with Spike Lee, Washington along with Clive Owen, Jodie Foster, Christopher Plummer, Willem Dafoe and Chiwetel Ejiofor arched the film to critical and commercial success, making it as Spike Lee's most commercially hit film.
Read More: Donnie Yen Movies
6. American Gangster (2007)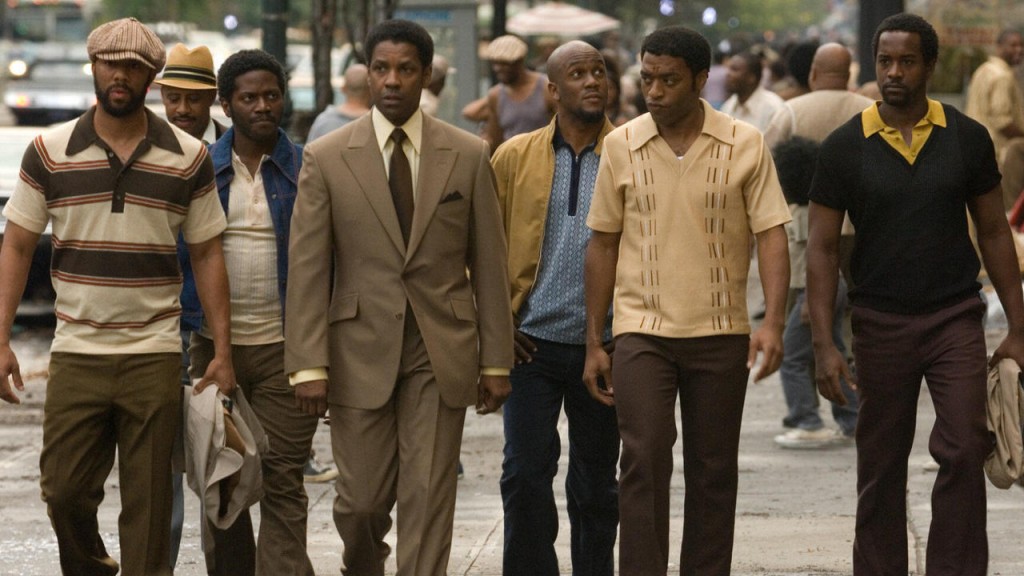 A dream-team consisting Denzel Washington, Russell Crowe and Ridley Scott, 'American Gangster' follows the life of heroin kingpin Frank Lucas, who rose to prominence by smuggling heroin into the United States on American service planes returning from the Vietnam War. It outlines the gangster's rise to power and his dual with Det. Richard "Richie" Roberts, a man on the mission to take down Frank Lucas
The movie set's three parallel storylines – Frank Lucas' personal life, the rivalry between Crowe's detective and Lucas, and Lucas' rise to become a drug kingpin. This narrative technique allowed the director and screenwriter Steven Zaillian to focus intricately on Washington's character development, which allowed the actor to breath and paint a commendable performance. The biographical drama film added a tinge of dramatized events which helped Washington apply his inner intensity to full measure. While the reception was polarising to an extent, with critic's pointing out to the film's similarities with 'The French Connection' (1971), 'The Godfather' (1972), 'Serpico' (1973) and 'Prince of the City' (1981), Denzel's innovative take on his character certainly put it in different light, thereby helping it earn nominations at the Golden Globes, BAFTA and the Academy Awards.
5. Training Day (2001)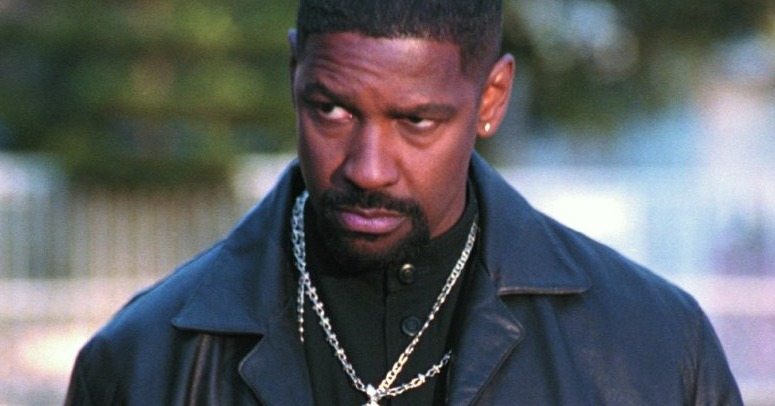 A neo-noir crime thriller, 'Training Day' showcased Denzel Washington's artistic brilliance in blurring the line between an "over-the-top" dramatized performance and a realistic take on character psychology, a talent which earned him his first "Best Actor" Oscar.
Directed by Antoine Fuqua, this 2001 film is about righteous officer – Officer Jake Hoyt, played by Ethan Hawke and a rogue detective – Detective Alonzo Harris, played by Denzel Washington. Spanning over 24 hours, the film follows the two collaborating in the criminal neighbourhoods of the LAPD Rampart Division and South Central Los Angeles, while discovering dark realities through the course of the "training day". Denzel Washington, as mentioned above, formed an unnerving character where he maintained a measured balance between a theatrical performance and a point on portrayal of reality. Interestingly, Washington wasn't the first choice to don the shady detective; with Gary Sinise, Tom Sizemore, Bruce Willis and Samuel L. Jackson being the original nominees. However, the gong of brilliance was struck when replacement director Antoine Fuqua chose Washington as his primary lead. Washington luminously paid the debt of interest by pulling off one of his best and most popular performances. The movie earned him both the critical and commercial clap, netting his second Academy Award, a Golden Globe and an induction in American Film Institute's "100 Years… 100 Heroes and Villains".
4. Philadelphia (1993)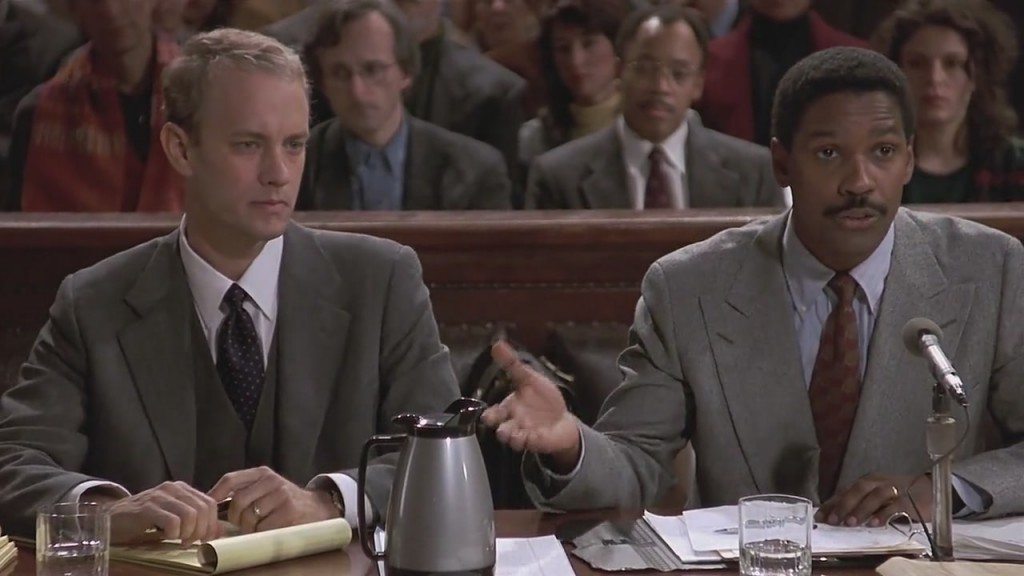 While Tom Hanks swept away the hearts and the awards with his fabulous performance as the HIV patient Andrew Beckett, Denzel Washington held his own with the righteous lawyer, Joe Miller. The actor acts as a blanket of emotional elevation to Hanks, helping the actor attain his full potential. Directed by Jonathan Demme, what makes this film such a wondrous experience is how the story upholds intermingling plot lines, which added a depth to the characters. While forming the primary narrative with the trial, the film carefully paved the path for Andrew Beckett's emotional mayhem and Joe Miller's inner conflict. The actors articulated the sensational story by blurting out career-defining performances.
3. Malcolm X (1992)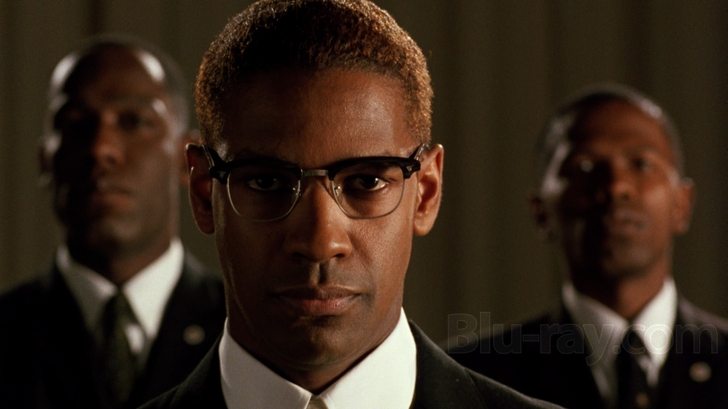 A film embroiled in complications, difficulties and controversies; 'Malcom X' essentially seasoned itself amongst the teething troubles, to churn out one of the best biographical dramas of all time. Directed by enigmatic filmmaker Spike Lee, this 1992 flick traces the historic life of Afro-American activist Malcolm X.
Distorting the lines between reality and art, the film dramatizes the activist's life but maintained the essence of a biography with dexterity. Starring Denzel Washington; the film is completely dependent on his mature shoulders. The actor brings a chilling and tremendous performance, outlining Malcom X's rise from the streets to becoming one of the most influential leaders the world has ever seen. Amalgamating a dark persona with an inspiring frontrunner, the actor perfectly used Spike Lee's dramatization and makes it a haunting yet corporeal performance.
The second collaboration between Washington and Lee, the film earned the actor the "Silver Bear for Best Actor" at the Berlin International Film Festival and an "Academy Award for Best Actor" nomination.
2. Flight (2012)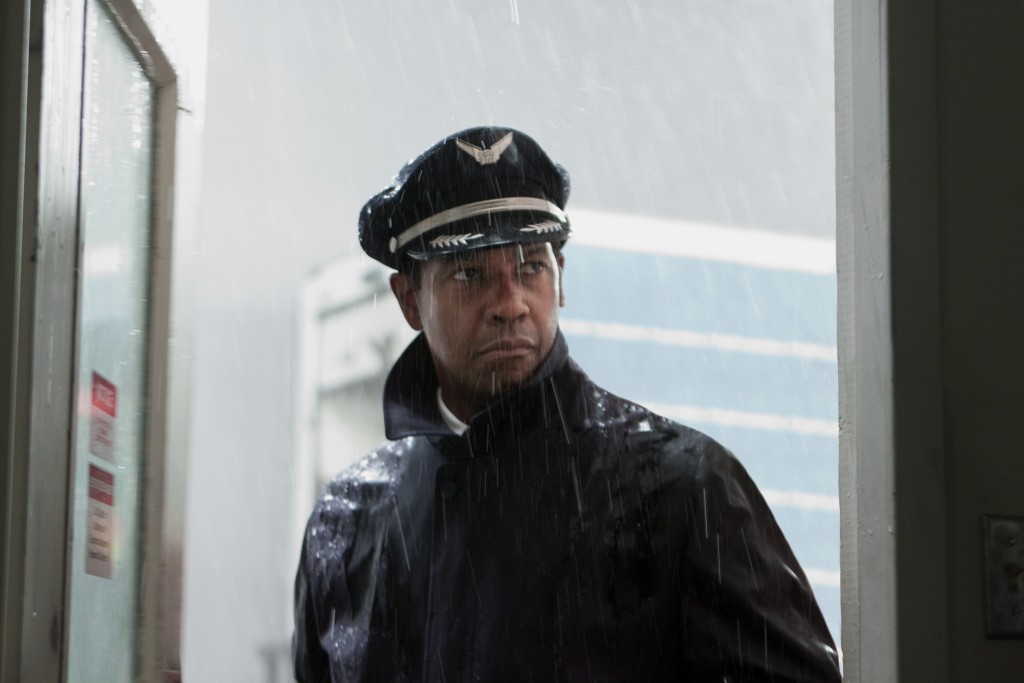 Essaying the role of airline pilot William "Whip" Whitaker Sr., Denzel Washington brought out one his most complicated and difficult performances. The actor plays a pilot who inexplicably but incredibly crash-landed his plane, saving nearly every passenger on board. However, his heroism turns into gut pulling controversy when his troubled past as an alcoholic and drug addict puts him under the debateable scrutiny.
Collaborating with Robert Zemeckis, the actor moulded the director's classic visual storytelling and tossed a meaty performance. Denzel Washington earned scathing critical applause, with film critics such as Robert Ebert and Todd McCarthy particularly praising his take on drug addiction and the unseen emotional vulnerability. Grossing over $161 million, the film helped Washington earn an Academy Award nomination in eleven years.
1. Glory (1989)
'Glory' established a tale based on the intrinsic take on human emotions and vulnerability, and Denzel Washington shone to tear though adversities to pull off a critically brilliant and celebrated performance.
Just the sixth project of the actor, viewers experienced an unprecedented wave of artistic effulgence by a seemingly young and unripe actor. Directed by the ever charismatic Edward Zwick, 'Glory' is an American war film about the military unit of the Union Army, during the American Civil War. Tracing the theme of racism, the film is narrated by Colonel Shaw, the white commanding officer, played by Matthew Broderick who recounts the turmoil and adversities in a unit consisting entirely of African-American men. With the screenplay crafted by Kevin Jarre, the film is an adaption of 'Lay This Laurel' and 'One Gallant Rush'. 'Glory' is a complete and fulfilling portrayal of a man's will power, emotional clout and psychological susceptibility; with every nuance charged by soul and heart. 'Glory' earned quite the praise, with the Washington winning the "Best Actor in a Supporting Role" at the Academy Awards, Golden Globes and Kansas City Film Critics Circle Awards to name a few.