Right from his debut lead role, Ryan Gosling became a favorite among the toughest of critics and though he has had breaks and misfires, he has never truly let them or the audiences down. Even in the weakest of scripts, he has stood firm with the "albatross" around his neck, a statement of solidity rather than misfortune. As Keating says "Nothing ever becomes real till it is experienced", Gosling never regrets a single feature he's been a part of, always claiming to gain something valuable from his experience and this is a defining quality that has turned him into the most beloved performer at present.
Right from his childhood, from being a part of Disney's Mickey Mouse Club, he has professed his love for the arts and with "artistic" stagnancy creeping in through his teenage years, he took decisions many young performers never even consider. He opted to try to walk along his idol Marlon Brando's footsteps by working in independent projects irrespective of the gravitas of the role for the sake of real experience and versatility, and though he is still quite far from reaching the landmarks Brando set, he surely has achieved one thing Brando couldn't : consistency. Gosling follows the routine of an outburst of films, 3-4 films in a span of a couple of years and then takes a break to review his decisions and accordingly plan for the future, while working on his sub-projects. A remarkable trait considering the amount of actors that get carried away by success and appear in films as a means to add another zero in their fortune. With his charming looks, quirky comical timing and a highly developed body language, Gosling is a multi-faceted performer who squeezes into most roles he's given and has reserved no personal inclination towards a certain characterization. Bidding farewell to the intro, let's take a look at the list of Ryan Gosling movies, selected from his impressive filmography. You can watch some of these best Ryan Gosling movies on Netflix, Hulu, or Amazon Prime.
10. The Believer
Starting off the list with 'The Believer', a confounding decision by Gosling to play a negative role in his first feature film. The Believer is loosely based on the true story of Dan Burros, a member of the American Nazi Party. Gosling's character Daniel Blaint, despite having a Jewish upbringing turns into a neo-nazi skinhead, a result of his troubled childhood and conflicting views about religion and god. "Educating the mind without educating the heart is no education at all" says Aristotle, and Daniel though being a bright intellectual teenager falls victim to the socio-economic blight, a primary subtext of the film.
This is the most raw and intimidating Gosling you'll ever see in a movie and in a world where many actors fear to signal off their careers with a negative role, he not only does that but combines Amon Goeth's satanous contempt with Danny Vinyard's tragic exploration of the world around him. This is a performance Gosling is yet to replicate, not the torn apart teenager but a character that openly retaliates through striking dialogues and emotions.
Read More: Best Jared Letto Movies
9. All Good Things
'All Good Things' is one of Gosling's lesser known works, and to be fair there's nothing about the movie that is capable of proving otherwise. Based on the real life story of accused murderer Robert Durst, the film doesn't really dwell on its source material and fails to understand, rather fails to portray the psyche of the deranged Robert and is a weak effort compared to the documentary mini-series directed by the same director. The film appears to be concerned more about its performances than its characters, which leads us back to Gosling. Though Kirsten Dunst is more expressive and does garner your attention owing to a great run since the turn of the decade, the important point is this is also helped by the unresolved complexities of Gosling's character.
Gosling was again bashed for a detached and lacklustre performance, but for the nth time in his career he makes optimum use of the source material provided to him and it has to be realized that he plays a disturbed man, someone who's suffering from an emotional haemorrhage since childhood. This film also highlights one of Gosling's main strengths, his adaptability. Take a look at his career and you'll notice the amount of differently characterized roles he has done, going through different physical transformations in the process and even cross-dressing in this movie. The reason this trait isn't well known is because he intends you to focus on his characters and empathize, rather than just staring at him in awe and not sharing his perspective.
Read More: Best Paul Walker Movies
8. The Ides of March
Directed by George Clooney, 'The Ides of March' is a political thriller that was released in the backdrop of the 2012 U.S Presidential Elections. Gosling's character Stephen Meyer manages Mike Morris's (George Clooney) campaign but gets embroiled in a scandal that not only poses the threat of sabotaging his career but also the campaign. Gosling's character is a young man who is upbeat about his stand in this massive opportunity, but is oblivious about the corrupt and morally ambiguous politics that he has to adopt to stay alive in this world.
With a cast involving Clooney, Paul Giamatti and the late Philip Seymour Hofman, Gosling not only makes his presence felt but also stands out in most scenes. The events do revolve around his character, because the battle between morals is something that can not be depicted through the key players. The movie may be very heavy for some people to analyse because of its saturated depiction of politics and Gosling's character is difficult to relate, and as an actor to portray it with such cleverness and understanding of its true nature is quite commendable indeed.
Read More: Best Philip Seymour Hoffman Movies
7. The Place Beyond The Pines
In his second collaboration with Derek Cianfrance in two years, Gosling plays Luke Glanton, a motorcycling stuntman who finds about a son he shares with an ex-lover. Being an un-fathered child himself, Glanton does not want his son to go through the same adversity and decides to support his son and lover. But being a carefree and high spirited person and never having had any serious responsibilities to look after, he gets attracted by the means of making money illegally and gets sucked into the world of crime. I believe 'The Place Beyond The Pines' to be Cianfrance's best work and he brings a character that had been lost in the 60s back to the modern world, the James Dean from 'Rebel Without A Cause'. Glanton lends The Driver's charm with his symbolic tattoos, blonde hair and ripped shirts but unlike the latter the depth of the character isn't just perceptible, everything is laid out in the open with the startling turns of the movie slowly traversing more of the human and less of the "man". Gosling's character does borrow some thematic similarities from 'Blue Valentine', doing what he thinks is best for his family and is aggravating and intensely emotional at times. Though it isn't his best, but it is a performance that American cinema witnessed after a long, long time and there is no questions regarding Gosling's status as the unbashed Prince of Hollywood.
Read More: Best Paul Rudd Movies
6. Crazy, Stupid, Love
I have never been a big fan of modern rom-coms and 'Crazy Stupid Love' but there's no denying how good Gosling is and the effect it had on his personality. Gosling's character is similar to 'Hitch's Will Smith, the Mr Charming who picks up women like groceries in Walmart and you wouldn't doubt a single advice he gives going by the way he carries himself. But there's a catch, he has explored lust but never love, and when he intends to explore the latter he gets rejected and like every other person realizes its absence in his life. Though Gosling is perceived to be the slick-suave debonair, this was in fact the first movie where he acted so. A performance that is usually associated with George Clooney, his comical timing is as spot on as his pick-up lines and this role made him familiar with casual movie-goers. Gosling had to take cocktail making lessons for this role to enhance his skills on either sides of the counter and this was only the second comedy he had attempted in his career.
Read More: Best Hugh Jackman Movies
5. Lars and The Real Girl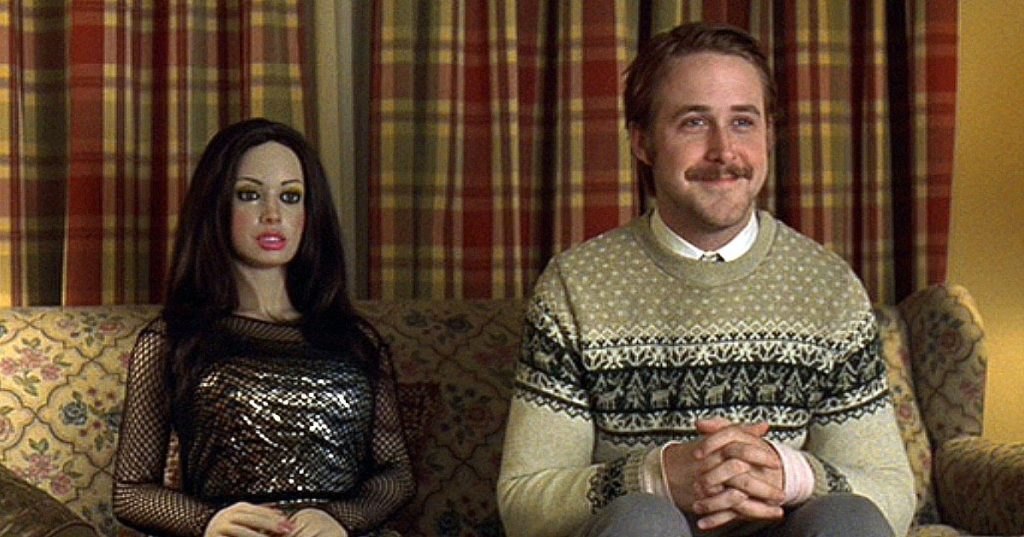 'Lars and the Real Girl' is quite a challenging task to take on and you would expect someone like Jack Black or Ben Stiller to be casted because they have had similar goofy looking roles. Gosling's inclusion is a stroke of genius and with this and 'Half Nelson' in two years, Gosling had displayed versatility many Academy Award winners would think thrice before trying. Lars Lindstrom suffers from social anxiety and opts to live in seclusion until he meets Bianca, a sex doll who he considers to be well-functioning and alive. "Sex doll' and you'd assume it's a comedy filled with sexual innuendos, cheap puns and set-up uncomfortable situations that are as worn out as Adam Sandler's characters. Surprisingly it is not quite so and Roger Ebert described the movie as a life-affirming statement of hope, courtesy of a performance by Gosling that says things that cannot be said.
The two finest moments in the scene would even move a stone statue to tears, they portray two life-changing scenarios in Lars life with the same theme : acceptance. The scene at the party when he truly realizes him and Bianca being accepted by the world, and the scene by the lake where he realizes the importance of a human relationship and the prospect of accepting someone else in his life, but at the same time parting away with Bianca and if it was for those two moments alone, I wouldn't have had second thoughts about placing it on the top spot.
Read More: Best Jennifer Lopez Movies
4. Blue Valentine
'Blue Valentine' was Gosling's first film following a 3-year-long absence after 'Lars and the Real Girl', and Gosling surprised viewers and critics with a very matured performance in this tearjerker. Very contrasting to his last work, Gosling plays Dean Pereira, a man whose marriage is at the doors of dissolution because of the indifferences in the way he envisions life compared to his partner (Michelle Williams). Though at heart both Lars and Dean are similar people, their decisions lead them through different roads and that makes all the difference. Dean has a tattoo of The Giving Tree on his arm and Cianfrance gives the tale a modern twist by showing Dean as a man who not only gives his all when his partner needs it but also when she doesn't. He tries too hard to be omnipresent and loving (even getting a tattoo inked), that he never really provides the space his wife desires and in a way contributing to her despising his presence.
The movie takes place across two different timelines, the recollection of the times the couple spent before their marriage and the present state of affairs. In one of the opening moments we see Dean looking towards a long stretch of highway that probably ends in eternity, with speeding cars passing on it and him cussing at them to slow down. This pretty much sums up the entire film, their married life is now on the road and has almost passed by in a flash and though Dean tries to evoke some nostalgia, he only stares at the road behind him but is never able to travel it.
Read More: Best Vijay Movies
3. La La Land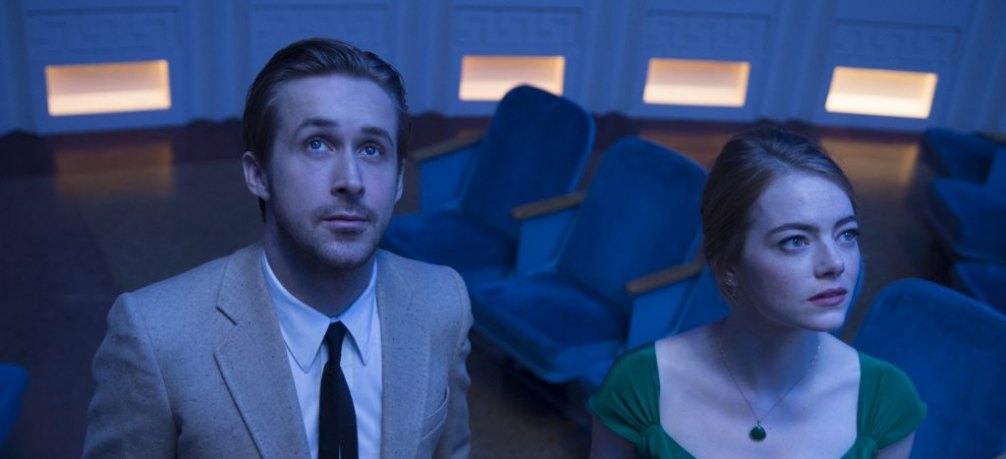 'La La Land'. The fuzzzzz! I don't recall any movie being so talked about in the past few years, and it honestly deserves every ounce of appreciation it gets. La La Land is a movie about dreams and hope and love, a movie which probably fits comfortably in the 40s and 50s and in 2016, as a necessity and reminder of the film-making Hollywood is devoid of. Gosling is Sebastian, a customary jazz enthusiast who hopes to bring the old jazz back to the attention of the world. In the City of Angels where countless artists' feathers are plucked before they soar, Sebastian pursues his career passionately by practicing as a traditionalist. His love interest Mia (Emma Stone) is a struggling actress who's similarly trying to find her spot amidst the chaos. Gosling and Stone's chemistry is very natural as they dance, sing and talk with charming spontaneity.
Gosling induces humor with a pinch of melancholy and with subtle precision depicts the condition of a human and an artist in a single body later on in the movie as there is conflict of love and ambitions. He honed his piano skills to give a realistic feel to the flawlessly composed musical scenes and having shown traces of his magical voice, he emits his usual perseverance by placing himself in Sebastian's shoes, an indispensable approach required from an actor. He was awarded with the Golden Globe for Best Actor in a Musical or Comedy for this.
Read More: Best Emma Stone Movies
2. Drive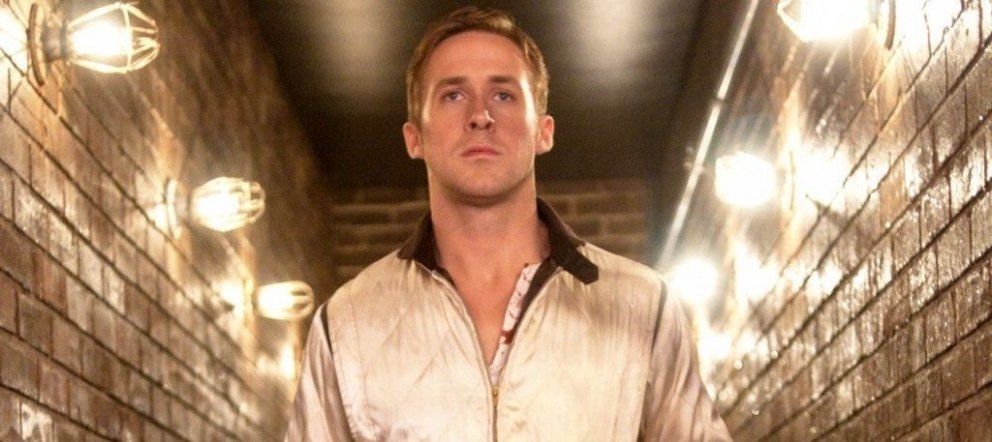 This is inarguably Ryan Gosling's most iconic role till date, one which made both him and the director Nicholas Winding Refn stand out. On the positive side, Gosling hasn't let his fame get the better of him. Though there were 4-5 movies that weren't as great, but were still driven quite steadily with him at the helm. In 'Drive', Gosling plays an unnamed Hollywood stunt driver who moonlights as a getaway driver and goes by the identity The Driver (a reference to Walter Hill's 'The Driver', which it sought inspiration from). Like many Gosling characters The Driver has two different personalities, one developed to mask the other. On the outside he's the meticulous and classy-retro guy who doesn't blend in with the rest of the world, conveyed through his contrasting outfits and Jeff Costello like interactions. But the part that constitutes his real self is tired of the world he's compelled to participate in and though we notice his reclusion withering away as fondness towards Mulligan's character and her son, the underlying torment is brought into the picture and he makes his enemies weep blood to attain some sort of salvation. Though he was criticized for giving a bland and soulless performance, this is was exactly what was required of him and the situations around him were supposed to progress the character, something like a stretched use of numerous Kuleshov shots.
Read More: Best Drew Barrymore Movies
1. Half Nelson
Now, I know this is a name some people may not me familiar with and there's absolutely no need to get worked up. After reading the list, I request you to stop what you're doing and watch it and if you still believe otherwise I'm always ready to engage in a productive debate. Gosling earned his first Best Actor Oscar nomination for playing Dan Dunne, a drug addict who teaches history at a Brooklyn school. Gosling did show glimpses of greatness in 'The Believer' and with a strong dramatic performance in 'The Notebook' became an upcoming heart-throb, but he unexpectedly followed it up with this and cemented his place as the next big thing in Hollywood, a tag he has more than lived up to.
Though people may point out the worst-case scenario aspect of another character study, it's quite easy to overlook the freedom and love that flows through Dunne's blood when he steps foot in the classroom. During a breakdown when he confesses about his addiction and relationships to a stranger he hooks up with, he mentions this " Didn't work for me. The kids keep me focused". Dan Dunne is well aware of the recurring situations and people in his life that involuntarily try to disrupt his will to change and even the slightest nudge would result in him overdosing on drugs, a better option to him than overdosing on the past and the future. But this never deviates his will to make a change in his students, which is conveyed in a scene where he snatches a boy's test paper after catching him cheating for the second test in a row. On paper, this would appear to be quite normal but this is the morning following a breakdown and with his head in his hands, this was the last thing you'd have expected him to do.
Gosling isn't given a love interest but a friend in the form of a student who's slipping into a life she has second thoughts about, and with this he proves how involved he can get with his role and subsequently form a bond with any supporting character he's provided. The film feels amateurish with characters that are as transfixed at the end of the movie as they were at the beginning, but this truly lends a juvenile-like sweetness to the movie.
Read More: Best George Clooney Movies