Paul Walker has been considered by many as one of the most versatile actors of this age and someone the film fraternity looks up to. He lost in his life in a tragic car accident in 2013 and with it we think the world lost a ton of potential. Although he hasn't done as much diverse roles as his fans would've liked whatever he could do in his lifetime are worth remembering and sharing. We have selected best of those roles and created a set for the die-hard fans of Paul Walker. This is our tribute to one of the best and most remembered actors of our life. Here is the list of top 12 Paul Walker Movies.
12. Brick Mansions (2014)
A posthumous release for Paul, this movie, in my opinion, extends the infamous cop character played by him in many films and sets it up into a dystopian universe. Undercover cop Damien Collier (Paul Walker) lives among convicts secluded from the rest of Detroit, in an effort to bring back the city to its former glory. He gets help from an ex-convict to do just that and more. Together they oust a dirty mayor and a sinister plot to destroy the entire city.
11. The Skulls
Welcome to the Skulls. An elite society that only a select few are invited to join. You can get everything that you wish for but at a price. A price that might make you question if it's all worth it. Paul Walker is Caleb Mandrake, a new member of the Skulls just like Luke McNamara (Joshua Jackson). Fresh into school they think getting into the Skulls is something that will change their life. It does change their life just not in the way they thought. Once they realize what is really going on it's too late to get out. It's do or die then.
10. The Lazarus Project (2008)
Talk about rising like a phoenix from the ashes. This movie seriously gives off an Adrien Broody vibe even 10 minutes in. Ben Garvey (Paul Walker) a reformed criminal is trying to turn his life around by finishing the last job of his life. The job goes horribly wrong, and Ben ends up with a death sentence. But that is not the end. He wakes up after his supposed death and is informed that he has been given a second chance by God to turn his life around. What he doesn't know that there is more to this second chance than what is in front of him.
9. Joy Ride (2001)
One of the few psychological thrillers Paul Walker has been a part of. Starring Leelee Sobieski and Steve Zahn besides Paul, Joy Ride is the story of three teenagers who have some fun on accord of a trucker Rusty Nail. Unfortunately their little frank gets out of hand when Rusty Nail turns out to be a psychotic killer. He somehow locates them and forces them to do what he says. In this game of mind vs. fear, watch as Paul and his two friends do their best to come out alive and sane. Sometimes, a joke can end in your worst nightmare.
8. The Death and Life of Bobby Z (2007)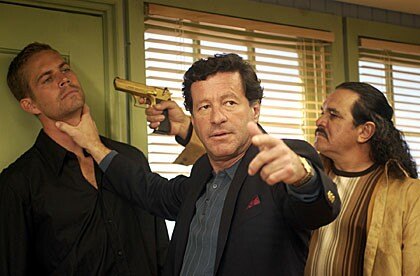 Paul Walker plays a doppelganger in his own movie. How's that for a start? Paul plays Tim Kearney, a two-time hustler who gets tricked by an FBI agent to pretend to be the infamous drug dealer Bobby Z. He is in for the money and dropping of previous charges against him. What Tim doesn't know is that a drug lord wants to kill the real Bobby Z, and he is being played on all sides. Will he survive? Will he get the girl who is none other than Olivia Wilde?
7. She's All That (1999)
Adapted from George Bernard Shaw's Pygmalion, 'She's all that' is a teenage romance. Not something you'd expect Paul Walker to be in but surprise surprise. Although in a fringe role, Paul Walker shows his acting skills in the role of a hunky teenager all the while maintaining his brooding image. He is Dean Samson who challenges the reigning king of the campus to turn any girl out of the crowd into the next prom queen. What follows is a vintage teen comedy with a fascinating climax which is sure to force any romance lover to shed a few tears.
Read More: Saif Ali Khan Movies
6. Into the Blue (2005)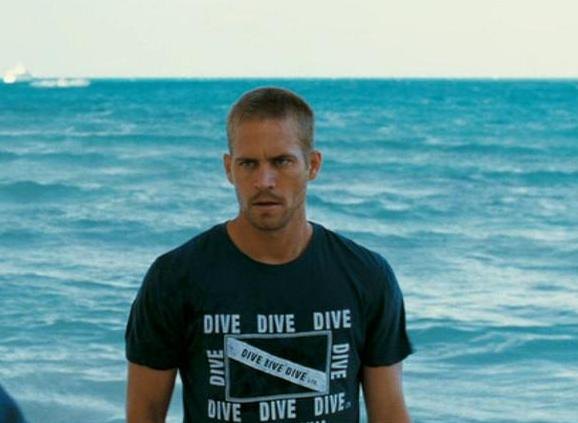 Well, a little beach and some suntan lotion never hurt anybody. Join Jared (Paul Walker) and Sam (Jessica Alba) on a treasure hunt for the French pirate ship Zephyr. Or let's just say gold. Not satisfied yet? Well, there are drug dealers, a mob boss trying to kill our protagonists, and a wrecked ship full of cocaine bricks. Walker here shows how good and natural he is in suspense thrillers, all the while looking beach ready.
5. Running Scared (2006)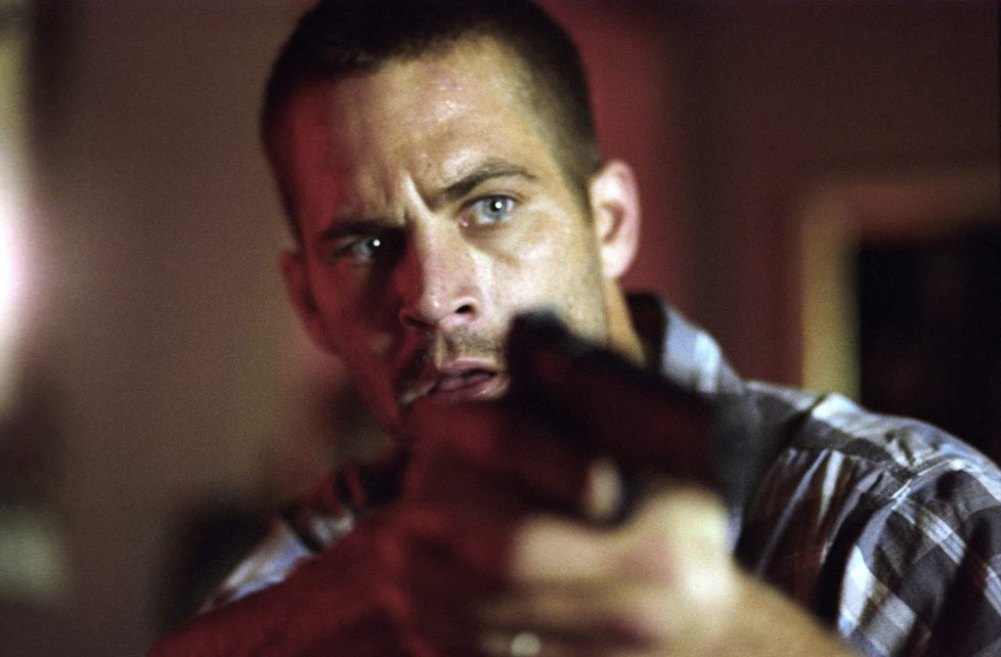 A crime thriller starring Paul Walker and Vera Farmiga, this movie aptly describes how bad your life can sometimes become without any warning. A drug deal goes bad, and Joey Gazelle, i.e. Paul is told by his boss to get rid of guns that are the only evidence of the death of some dirty cops. Sadly for Joey, one gets stolen by a kid who lives next door. Not only that, the kid also uses the same gun to kill his abusive father. What will he do now? Not only his life but of every body he cares about hangs in the balance.
4. Eight Below (2006)
You need variety? Your prayers have been answered. Paul Walker plays Jerry Shepard who is a guide at an Antarctica research base under the National Science Foundation. Due to an unexpected blizzard during a scientific excursion, the team has to leave in haste, leaving behind the eight dogs who were part of a dog sled. Being the owner of the dog sled, Jerry had raised most of them from pups. Even though he reaches safely back home, he worries about his dogs, fearing they might not survive the harsh winter conditions. So he takes it upon himself to bring them back against all the odds. A story about the boundless love between human and animals.
3. Noel (2004)
Another romantic film Paul Walker has been a part of. Well, I can't say I'm an expert on romantic movies, but on emotions I am. Centered on five strangers whose lives are intertwined by destiny, Noel perfectly portrays the strongest of the human emotions: love. Paul Walker is one of those strangers who breaks up with her fiancée on Christmas Eve. He is distraught and doesn't know what to do. Little does he know that just like the other four characters he is moving towards his destiny, slowly but surely. Will it be what he wants or what he deserves?
2. Hours (2013)
Another posthumous release, this role is surely one of the most serious and profound ones Paul Walker has played on screen. He plays the role of Nolan Hayes, who is stuck in New Orleans while Hurricane Katrina has hit. Alone in a hospital moments after the death of his wife, Nolan is struggling to keep his premature infant daughter alive. With grave injuries, no food to eat, and no means to sustain he has to fight against destiny to keep his daughter's faulty incubator running. Can he persevere in front of God's will and save his daughter?
1. The Fast and the Furious (2001)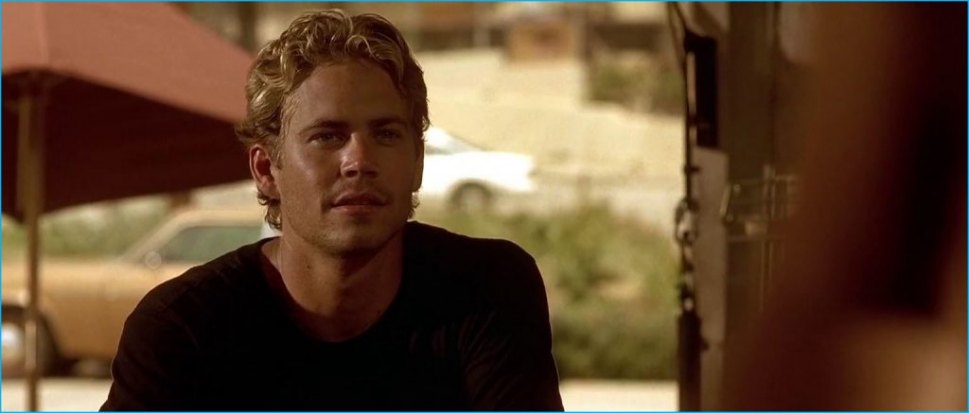 Special Agent turned outlaw Brian O'Connor is perhaps the most remembered and revered character Paul Walker has played throughout his career. After all, this is the movie which spread his blue eyes across the world. Even if it eclipses some of his better-played roles in the audience's minds you have to agree that this character breaks and sets out a big chunk of his persona out in the open. It surely has defined his career. Of the Fast and Furious series, he had done six movies; Furious 7 being his last. We'll miss this character as we'll miss Paul Walker from the depth of our heart, always.
Read More: Paul Rudd Movies