Saif Ali Khan is an underrated actor. His performances go unnoticed because many of his roles are similar in nature. However, we must admit he is really good at what he does. Though he may not be as good an actor as Aamir or Shah Rukh, his contribution cannot be denied because he has given some really noteworthy performances in his career. He has the charm and elegance of a Nawab and his lineage is pretty evident in his movies. Though he has been on the decline in the past few years with some massive Box Office failures like Happy Ending, Phantom, Rangoon, the disgusting Humshakals, there is still some hope as his upcoming projects seem to be promising. Here is the list of top 10 Saif Ali Khan movies that prove he is an underrated talent in the industry:
10. Salaam Namaste (2005)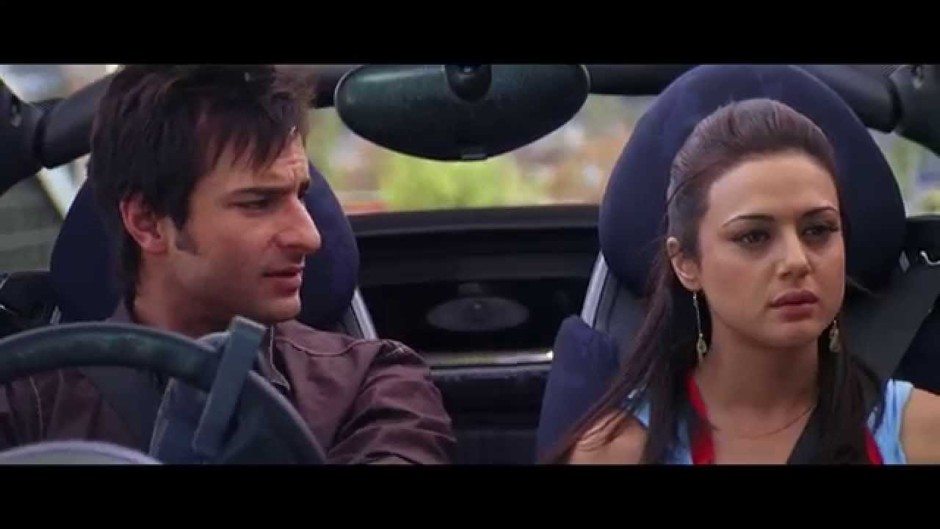 Director Siddharth Anand's directorial debut, Salaam Namaste was a very sweet romantic-comedy. It was one of the first movies to talk about a live-in relationship openly and was quite modern for its time. Though it had its fair share of clichés, the movie kept you engaged till the end thanks to some really funny scenes and sparkling chemistry between Saif Ali Khan and Preity Zinta. Arshad Warsi too got his comic timing spot on as Saif's friend. Saif was his charming self. Though it was a typical Saif performance, he ensured he kept the movie from being mundane and deservedly won acclaim for it.
9. Race (2008)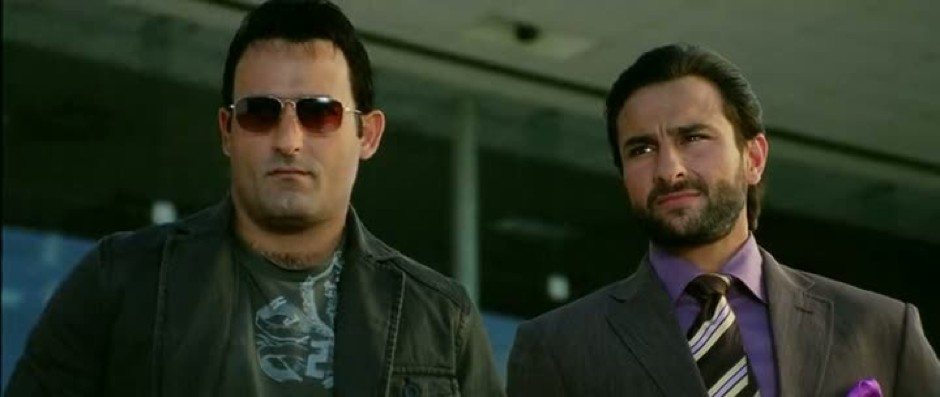 This superhit film was a really gripping one, with twists and turns always around the corner to keep the audience guessing. We never really knew who was on whose side till the latter part of the movie. Featuring some really good performances from Akshaye Khanna and Saif Ali Khan as the two brothers, there are some really edge-of-the-seat moments in the movie. Thought at times it seems a little far-fetched, it is overall a very entertaining movie. Saif shines as the elder, brooding and intense brother and pulls off this role with the panache one can associate with him.
8. Parineeta (2005)
Pradeep Sarkar's directorial debut, this was a beautiful romance set in old Kolkata. It was a really masterfully made movie and did complete justice to the source material from which it was made. Saif Ali Khan was simply outstanding in this movie. He had brilliant chemistry with Vidya Balan and the film deservedly went on to win a lot of acclaim from critics and audience worldwide. Vidya Balan was superb in her debut film. The movie sweeped most of the technical awards and Pradeep Sarkar's aesthetic sense will be praised.
7. Rangoon (2017)
Vishal Bharadwaj's latest venture was a massive disaster, panned by critics and hated by a large part of the audience. But any fans of offbeat cinema would've really appreciated Vishal Bharadwaj's work. This was probably his boldest venture and it was made on a massive budget. It was really well-shot and though it was slow at times this epic romance found favour with a part of its audience. As Rusi, Saif Ali Khan was stylish as the owner of a production house who is Kangana Ranaut's husband in the movie. Personally, I really liked the movie and do think it didn't deserve so much hate.
6. Hum Tum (2004)
Hum Tum is personally one of the sweetest romances I have seen. Though it has nothing new to offer, it makes up for it by some really well written witty dialogues and awesome chemistry between Saif and Rani. Revolving around a cartoonist Karan and a serious girl Rhea who meet while they are abroad, they hate each other in the beginning. But when fate makes them meet again after a few years, they fall in love with each other. Saif completely nails it as the funny, relaxed and irresponsible cartoonist, lightening up the movie by his presence. Even Rishi Kapoor had a brilliant supporting role which he performed to perfection. This movie was a superhit and won a lot of awards for its direction as well as acting.
Read More: Will Ferell Movies
5. Cocktail (2012)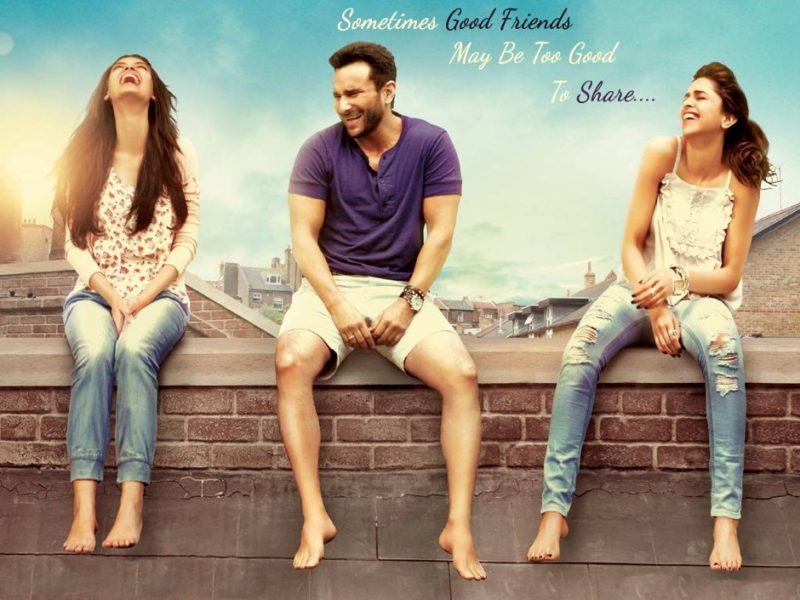 This was COMPLETELY a Deepika Padukone movie. She stole the show from her first scene till the end. Written by Imtiaz Ali and directed by Homi Adajania, this is an endearing story of how a friendship which was too good to be true was complicated when love came in the way. The friendship amongst the three protagonists was shown to be really sweet and warm. Though the movie was completely Deepika's , Saif and debutante Diana Penty too performed their parts really well to make this one of the most fun romantic comedies in the last few years.
4. Ek Hasina Thi (2004)
Sriram Raghavan is a master of making thrillers and he shows his talent in this outstanding tale of vengeance. With a shocking climax and a very strong plot, this movie got really good reviews.Urmila Matondkar gave probably one of her finest performances till date and Saif too ventured out of his comfort zone playing a character with shades of grey, a gangster who puts Urmila Matondkar's character into trouble. The movie keeps you hooked on till the end and has earned its place amongst some of the best Bollywood thrillers to have ever been made.
3. Kal Ho Na Ho (2003)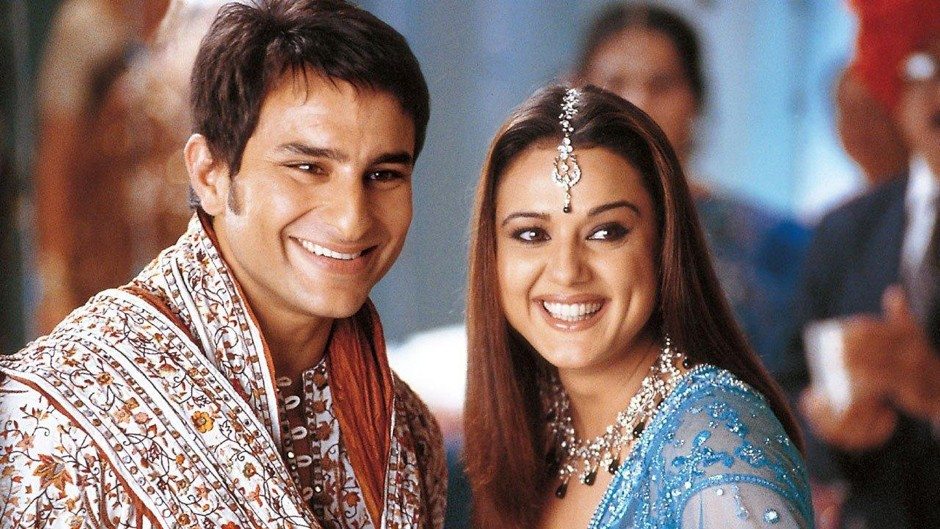 Despite the loopholes in its plot and the clichés, this is one of my favourite movies in the 21st century simply because of how good relationships are shown in it. The movie hits you right in the heart and makes you weep and laugh throughout its long duration.The heart-breaking climax always brings tears to my eyes simply because of how well Shah Rukh's character Aman was written. So many scenes evoke such emotions such as the scene where Aman reads out Karan's diary. Though it is melodramatic at times, it doesn't fail to leave an impact. Completely overshadowed by Shah Rukh in the movie, Saif does a fine job as the Gujarati lad Karan who falls in love with Preity Zinta. He is adept at playing the sweet, charming yet slightly dumb character.
2. Dil Chahta Hai (2001)
This movie. Words aren't enough to describe how good this movie was. 16 years down the line, the movie is still so relatable and there lies the effect of the movie. A movie which genuinely revolutionised the way Bollywood writers would think henceforth, it was a movie very modern for its times. It showed friendships to be real and gives a very honest take on how this generation is a confused lot when it comes to relationships. Every single scene. Every single character. This movie stays with you for a long time and despite seeing it again and again you still don't get bored. Aamir is simply outstanding as the arrogant, self-centred Akash who is brought down to earth by the power of love.Akshaye Khanna is intense as Sid, who falls for a woman much elder than him, Saif is delightful as the comic element in the movie, playing the guy who falls in love with somebody new every week. These characters are so relatable and this is undoubtedly, the best film on friendship to have ever been made.
1. Omkara (2006)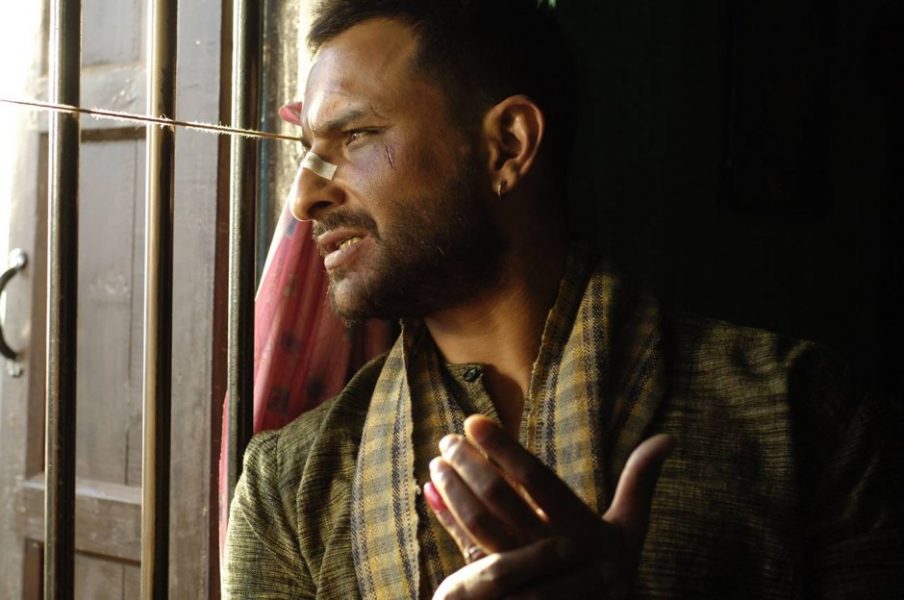 This is no surprise. By far, by a big margin, this is Saif Ali Khan's best performance and one of the finest Bollywood performances in the last few years. Usually known to play the ubercool, urban lover boy, Saif goes way out of his comfort zone to play the main antagonist in the film, Langda Tyagi.SUCH A WELL WRITTEN CHARACTER. He takes you by surprise in his performance in each and every scene. The uncouth abuse-laden dialogue seems tailor made for him in this movie as he nails his role, mouthing some memorable dialogues. The movie on its own also was a brilliant one, Vishal Bharadwaj proving how adept he is at adapting Shakespeare's plays. Saif deservedly won all the awards and Omkara swept majority of the big awards that year. You can't help but detest Langda Tyagi from the first instant. That's the impact his character has on you.
Read More: Paul Walker Movies