Jennifer Lopez is one of Hollywood's most prominent film actresses and one of the biggest celebrities in the world. At the age of 24, she decided to pursue a career in acting and landed her first leading role in the 1997 Gregory Nava directed Selena Quintanilla-Perez biopic and managed to garner immense critical acclaim for her performance. Since then she has managed to establish her niche as an actress in the industry and now the one could almost argue that Jennifer Lopez movies have become some sort of a brand. Typically, most Jennifer Lopez movies are rom-coms and there are very few actresses who could beat her in that zone. However, she has also proved herself to be an actress of remarkable range and depth by starring in a wide range of films ranging from rom-coms and thrillers to dramas and full-fledged biopics. So with all that said now, let's take a look at the list of top Jennifer Lopez movies, selected from her filmography. You can watch some of these best Jennifer Lopez movies on Netflix, Hulu, or Amazon Prime.
12. Jersey Girl (2004)
One knows what to expect from a Kevin Smith movie and this is movie is no different. It entertains, makes you laugh and cry and that's all it intends to do. Ben Affleck stars in the lead role along with Liv Tyler and strangely enough this Jennifer Lopez movie doesn't have much of her as her character dies right in the beginning of the film. The film follows Affleck's character who is shouldered with the responsibility of being the sole parent of his precocious child and needs to take care of her. Smith has stated that a longer version of the film had much more interesting scenes, including more of Lopez but we badly miss her in the original cut.
11. The Cell (2000)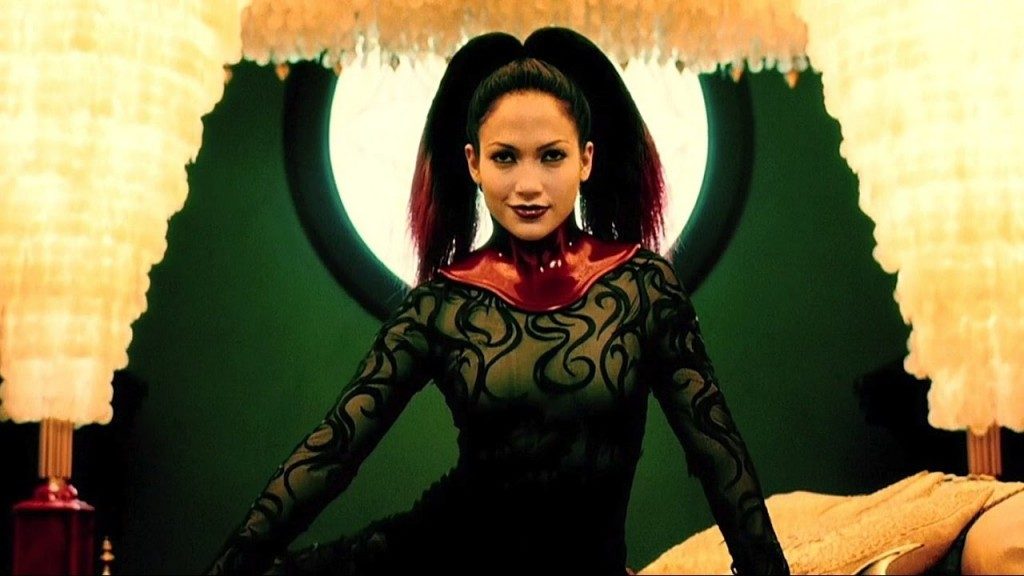 Lopez genuinely surprised us here in a completely different avatar as a female psychotherapist. Noted for its richly designed costumes and faultless visual aesthetics, 'The Cell' was also criticized for its trite storyline and a blatant emphasis on style over substance. Honestly, I'd be lying if I say that the film is good by any means. It's a painfully mediocre exercise in genre filmmaking which gets caught up in its own ambitions but of course, it's fun to watch Lopez take on a completely different kind of role. As Dr. Catherine Deane, she is lethal, wild and seductively heroic.
10. Shall We Dance (2004)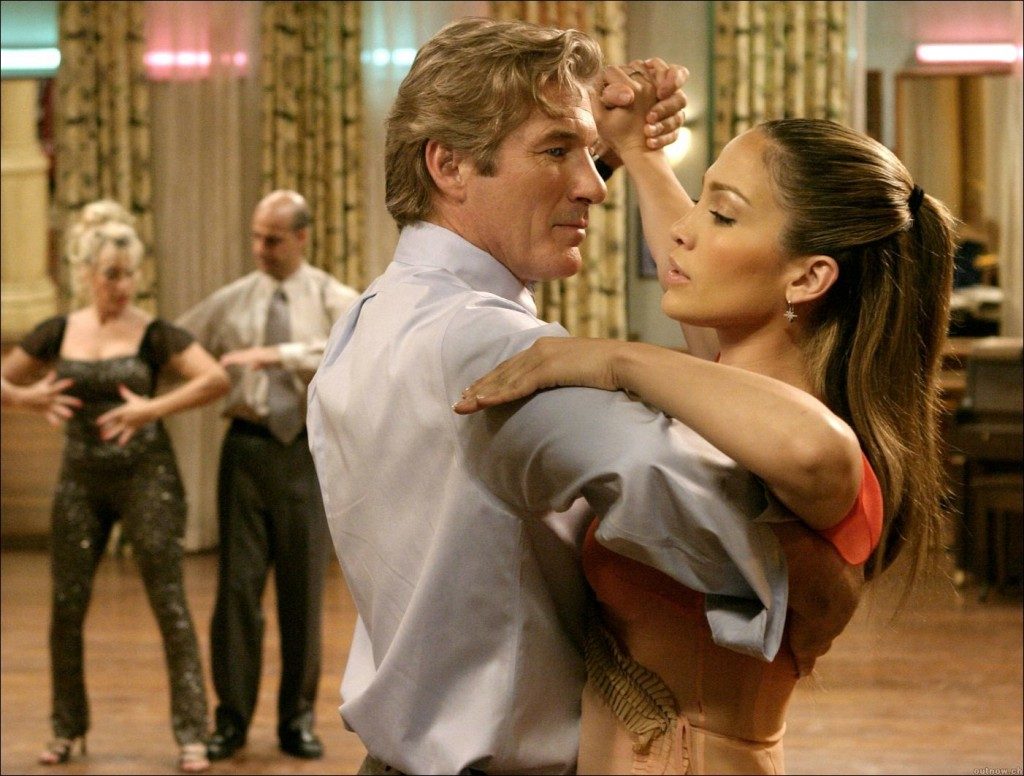 Well, I have to admit that I'm a sucker for these Hollywood rom-coms. There's something so endearingly charming I find about the genre that even the worst rom-coms would manage to find a place among my list of guilty pleasures. This Richard Gere starrer is one such film and despite its very obvious flaws, it certainly comes off as a highly satisfying affair partly due to the performances. Lopez is surprisingly good here and manages to bring out the believable, human side of her character. Her dance sequences with Richard Gere has to be the highlight of the film.
9. Parker (2013)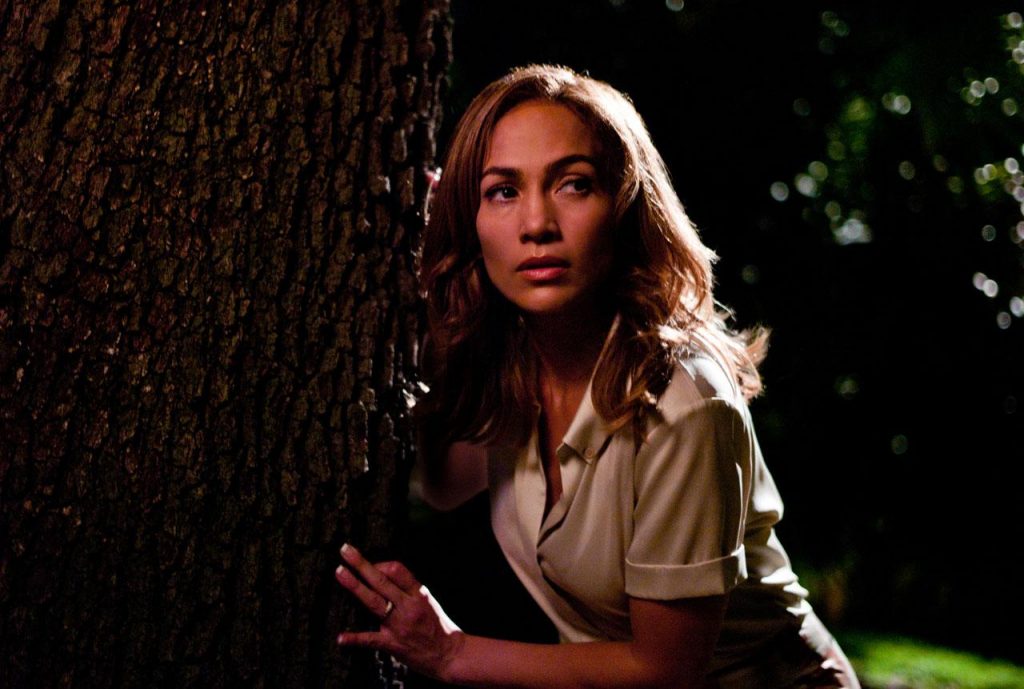 Starring alongside action hero Jason Statham, Lopez, surprisingly, proves to be the sole dominant force in Taylor Hackford's action flick and impresses us with her fine acting chops. Lopez plays a real-estate agent who helps Statham's character seek revenge from his crew who double crossed him. Lopez is the only good thing about the film and her performance is ultimately the saving grace here. Her natural charisma and flamboyant personality come in handy here but she also manages to be dynamic, funny and graceful at parts which make it one of her most memorable performance in recent times.
8. Bordertown (2006)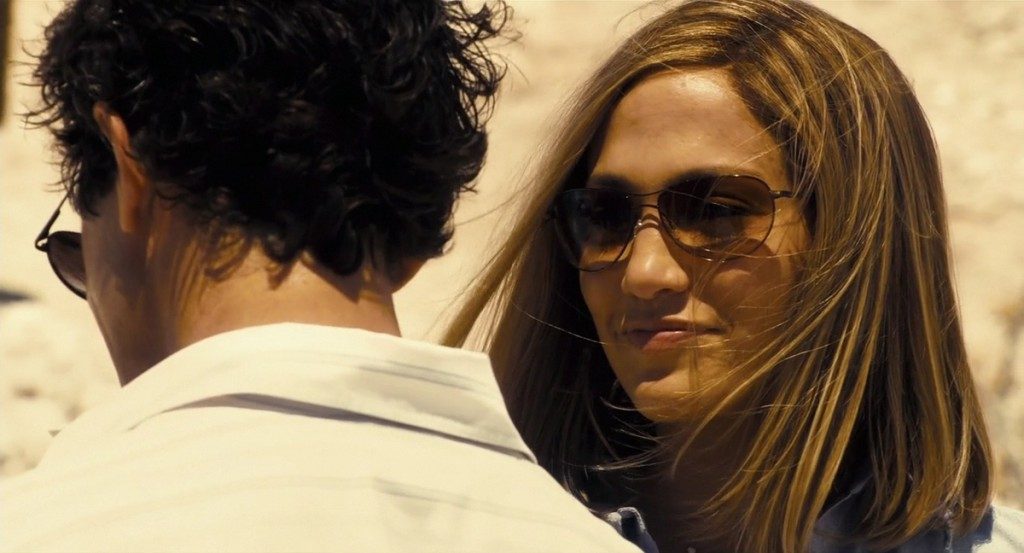 To be honest, 'Bordertown' really disappointed me. Not because it's a bad film but because it could have been so much better. It's remarkably ambitious and tries to be relevant but doesn't come anywhere near realizing the true vision of it which terribly affects the film on many levels. However, the film is not without its merits. It's engaging for the most part and Lopez looks in good touch, captivating us with her flamboyant persona and impeccable screen presence. It's a shame that the film couldn't live up to its potential because this seemed like a career defining role for Lopez.
7. Maid in Manhattan (2002)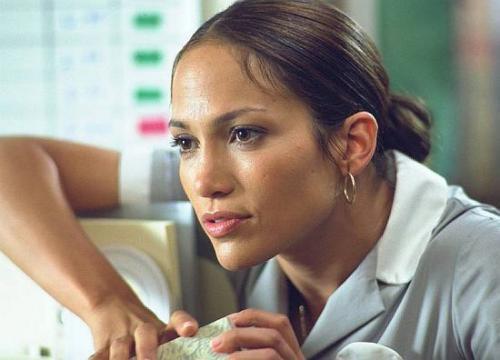 Another enjoyable rom-com, another lovely performance from Lopez. In Wane Wang's endearingly quirky rom-com, Lopez plays a hotel maid with whom a rich politician falls in love with. Now the funny thing is that he thinks she is a socialite as he once saw her trying on a wealthy woman's outfit. Ralph Fiennes plays the politician and he is just as equally charming and hilarious as Lopez as together they form a surprisingly cute couple and it's their unlikely chemistry that turns this film into an entertaining affair despite its trite plot, fraught with cliches.
Read More: Paul Rudd Movies
6. U-Turn (1997)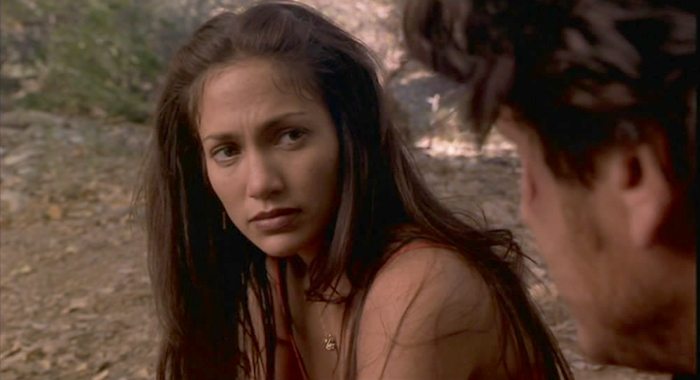 Oliver Stone loves to screw things up, occasionally. And when he does so, he does it with such spellbinding style and panache. 'U-Turn' is certainly one of Stone's weakest endeavors and whilst it has its moments of thrills, the end result isn't as satisfying as we'd have expected it to be. However, like many other films on this list, it benefits well from an inspiring cast that includes Sean Penn Nick Nolte, Billy Bob Throrton, Jon Voight, Joaquin Phoenix and of course, Jennifer Lopez. Lopez is good in the role, finding the right tone for her performance which surprisingly gels well with the film. She is remarkably electrifying, gorgeuesly vulnerable and seductively charming.
5. Blood and Wine (1996)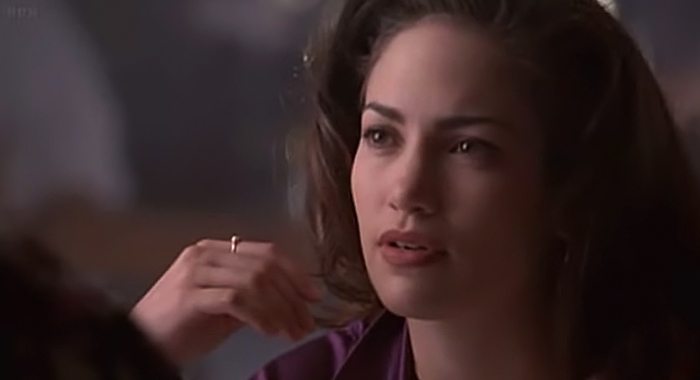 This stylish neo-noir thriller directed by Bob Rafelson features a staggering including Jack Nicholson, Michael Caine and Judy Davis. This is certainly not among her most challenging role but what makes her performance so good is that she manages to stand up to the star power of the film and comes off as remarkably impressive. She plays Jack Nicholson's Cuban mistress and precisely does what's most demanding of the role which is bring in a kind of sensual energy and verve. The film, whilst not as brilliant as 'Five Easy Pieces' and The King of Marvin Gardens', the other two films of the unofficial trilogy, still comes off as highly entertaining partly due to its style and faultless performances.
4. An Unfinished Life (2005)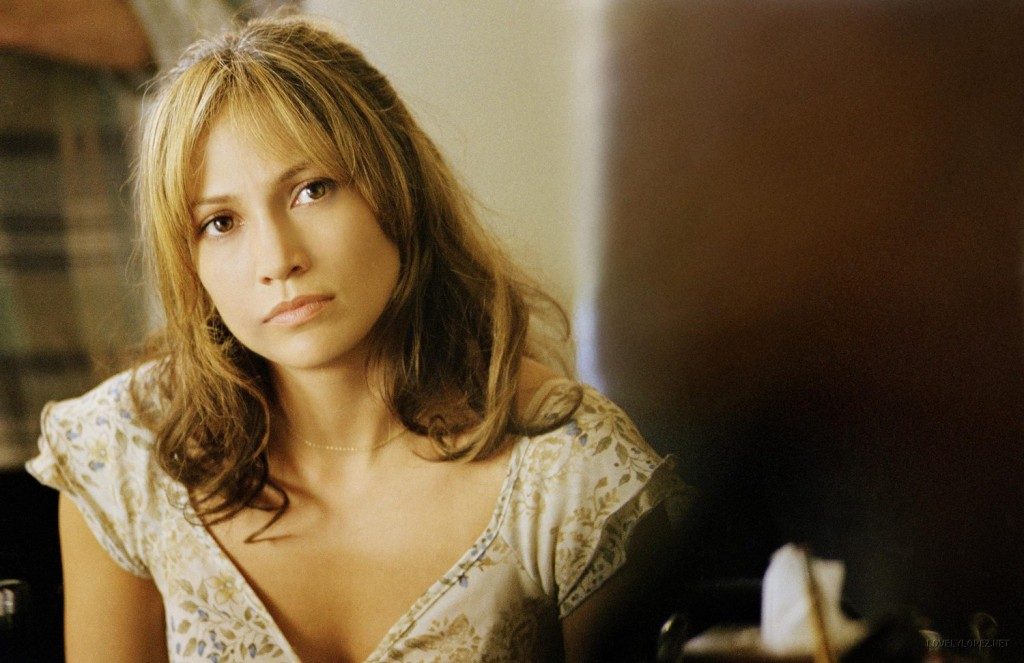 Lopez' heart-wrenchingly beautiful portrayal of a single mother who struggles to gather her life since her husband's death is one of the best parts of Lasse Hallstrom's film. Robert Redford stars in the lead role and Lopez plays his daughter in law and the film follows a plot where she flees to his ranch in order to escape an abusive relationship. While certainly not the ost layered, emotionally profound dramas ever made, 'An Unfinished Life' is still more than watchable as it benefits well from it stupendous cast, most notably Lopez' performance which, in many ways, is central to the film.
3. Angel Eyes (2001)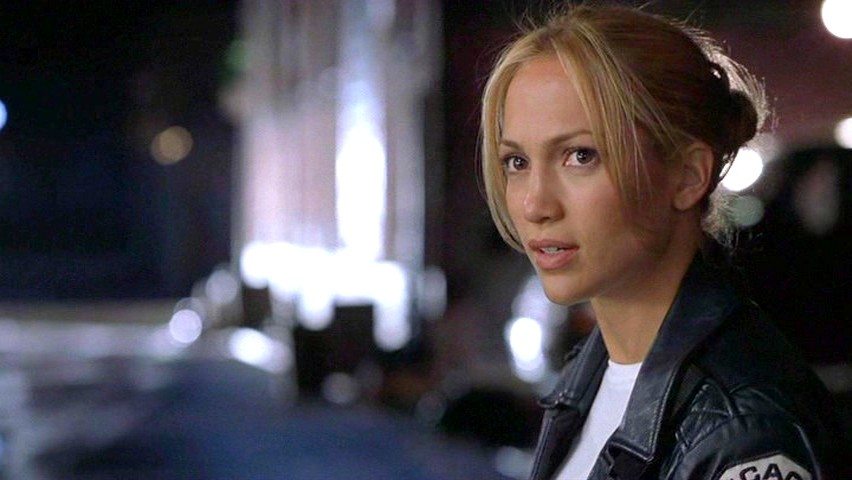 'Angel Eyes' is about a female Chicago Police Officer who comes across a stranger under bizarre circumstances that very nearly took her life. The two seem to share a mysterious connection and eventually end up falling for each other but with time they discover more about each other and their traumatic pasts. Whilst the film certainly looks promising on paper and even tends to deliver at most parts, it still falls well short of its true potential. The characters are well etched but the plot isn't constructed well enough for us to completely invest ourselves in them. However, Lopez once again stands out with an exceptionally brilliant performance in a highly demanding role that pushes her abilities as an actor to the very edge.
2. Selena (1997)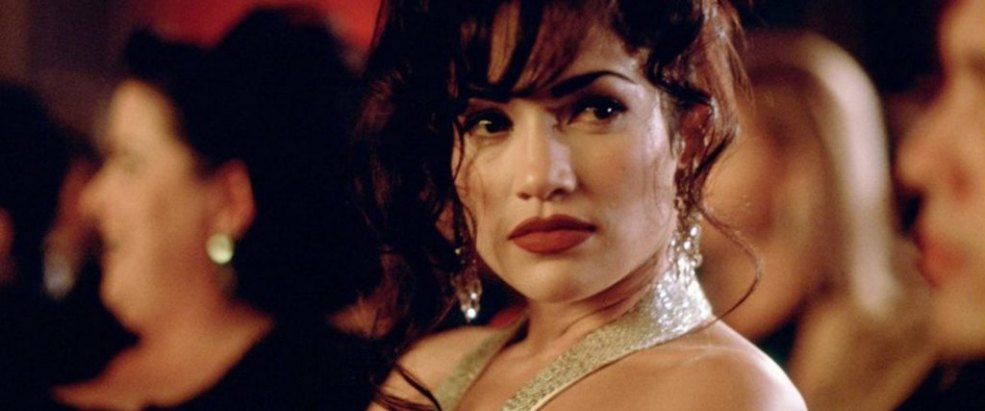 Lopez' breakout performance also happens to be one of her very best. In Gregory Nava's biographical musical drama, she plays the late tragic Tejano music star Selena Quintanilla-Perez. The film chronicles her life before she was murdered by her friend Yolanda Salvidar. Lopez completely gets under the skin of her character in a richly nuanced performance, imbibing Selena's mannerisms and managing to bring raw energy and liveliness to the role. What makes the role even more challenging was that Selena was highly popular among the general public and Lopez still manages to convince us on every level especially with her remarkably perfect accent.
1. Out of Sight (1998)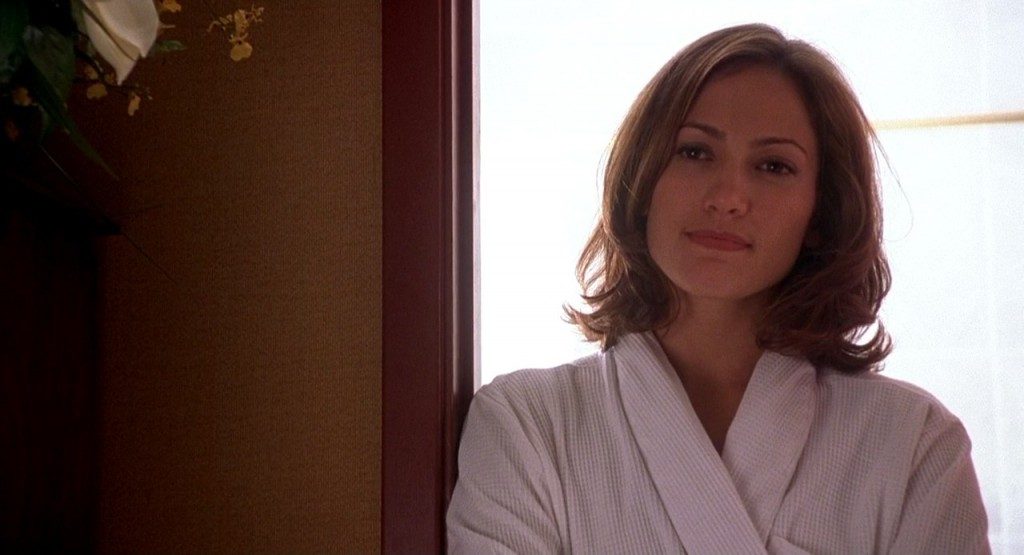 This Steven Soderbergh classic has Lopez in her finest role. She plays Karen Sisco, a US Marshal who is kidnapped by Jack Foley, a career bank robber who has just escaped prison. Things turn increasingly complex as Jack falls in love with Karen but tension is sustained throughout as it isn't clear whether she intends to arrest him or genuinely loves him. Lopez is remarkably charismatic and flamboyant in the role and dominates the movie along with the ever charming George Clooney. She is dashing, deceptively charming and irresistibly seductive.
Read More: Paul Rudd Movies