There have been few artists who have adeptly transformed from child stars to adult success. Hollywood is a tough business, and to win the hearts of fans, one needs to master the art. Drew Barrymore, over the years has been an important figure in proving this. The 42-year-old actress started out with 1980s 'Altered States', and there was no turning back. With several top box-office performances, the American star has kept her feet firm on the Hollywood stage. For this list, I have taken in account Barrymore's role in the movies, leading and supporting. Here is the list of top 11 Drew Barrymore movies that showcase her talent.
11. E.T. the Extra-Terrestrial (1982)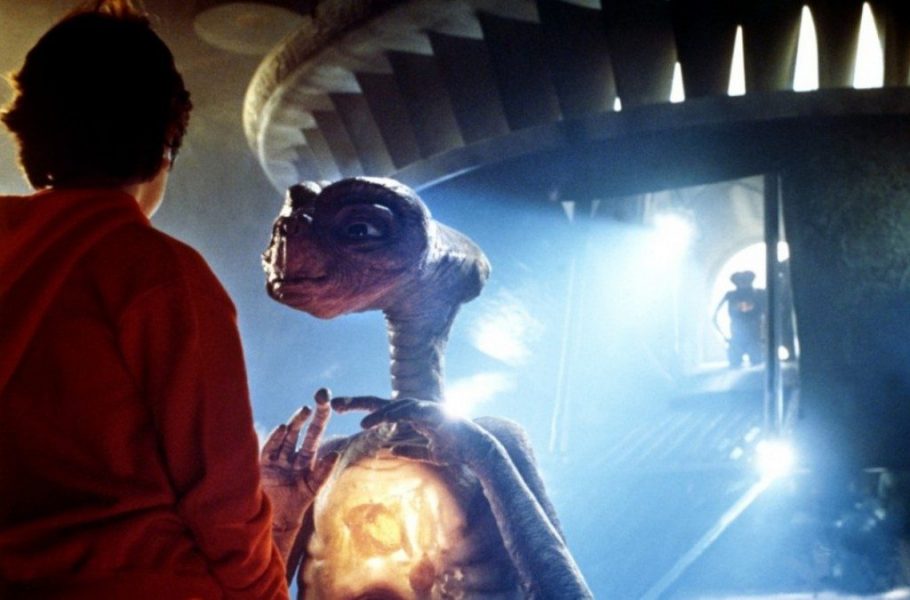 'E.T. the Extra-Terrestrial' is a masterpiece by visionary director Steven Spielberg. The 1982 classic is about troubled Elliot's encounter and the following bond he develops with an extra-terrestrial creature, E.T. There is not much to say about Barrymore's performance, as it was an early venture of a baby Barrymore. However, the then 7-year-old artist brought a performance brimming with maturity and cuteness.
10. Whip It (2009)
Barrymore's directorial debut sees her venture into a sports comedy-drama, adapting a Shauna Cross written novel – 'Derby Girl'. 'Whip It' was a much-needed wave of change in the world of cinema. The 2009 flick cements her artistic knowledge of films. Morphing from an actor to director with ease, the film's cinematography was spot on. It is well-created and supported by a great cast.
9. He's Just Not That Into You (2009)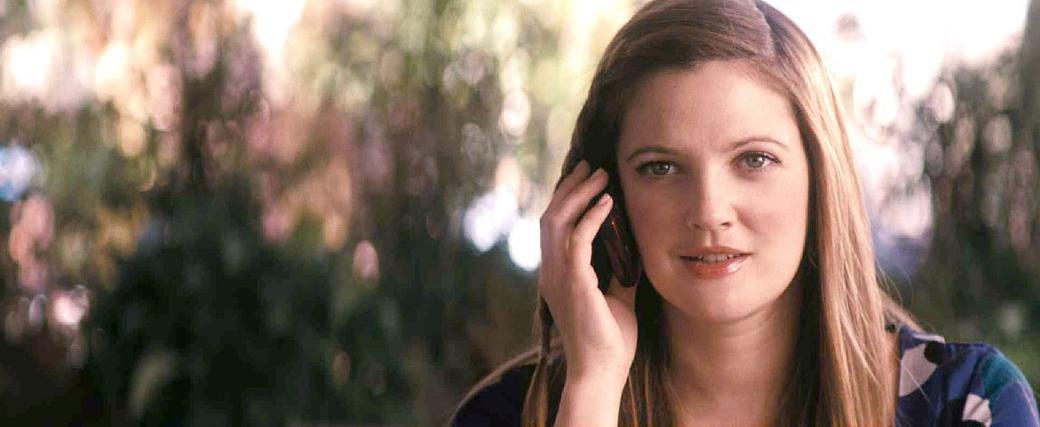 An ensemble starrer, this 2009 is based on the self-help book of the same name written by Greg Behrendt and Liz Tuccillo. Produced by Barrymore's production company, Flower Films, the film is an amalgamation of multiple stories. Donning the segment of 'Conor, Anna, and Mary', Barrymore plays Mary and brings to life Behrendt's and Tuccillo's ideas. 'He's Just Not That Into You' is not a great movie, but is a fitting watch for all the rom-com lovers.
8. Charlie's Angels (2000)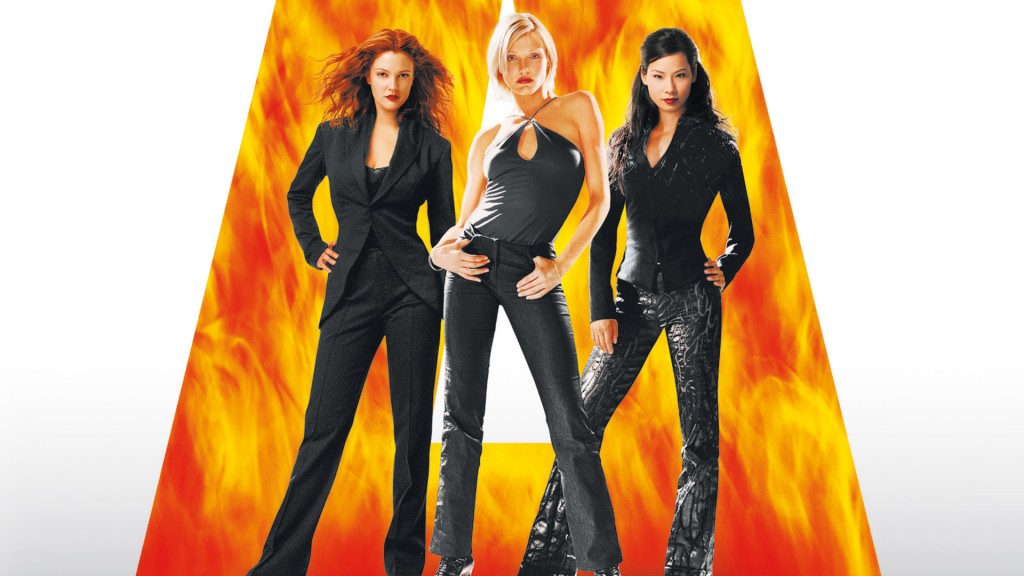 'Charlie's Angels' is an American action comedy film based on the hit television series of the same name. Starring Cameron Diaz as Natalie Cook, Drew Barrymore as Dylan Sanders and Lucy Liu as Alex Munday; the 2000 film is jam-packed with action sequences. The McG (Joseph McGinty Nicho) – directed film is about the three women, working as detectives with a mysterious boss solve their missions uses their dexterous in talents martial arts and tech skills.
Unlike its inspiration, which had dramatic elements, it uses comedy which works brilliantly for them. Apart from nailing the comic elements, 'Charlie's Angels' strikes gold with the action sequences and helped popularise the "Wire fu" style if cinematic martial arts. While many Hollywood movies did incorporate martial arts in their films, this film introduced this Hong Kong climatic genre which after its release could be seen in movies such as 'Kill Bill' (2003) and 'Blade II' (2002). The film's commercial and critical success spawned a sequel, 'Charlie's Angels: Full Throttle' (2003).
7. Confessions of a Dangerous Mind (2002)
Based on popular game show host and producer Chuck Barris, 'Confessions of a Dangerous Mind' stars Sam Rockwell, Drew Barrymore, George Clooney and Julia Roberts.
The 2002 biographical spy comedy deals about Barris' infamous claim of being an assassin for the CIA. Adapting the autobiography into semi-fiction, Barrymore played Barris' long-time girlfriend Penny Pacino and deftly portrayed the character. Although the film is primarily a comedy, it glacially morphed into a thriller, and that's where it strikes the nail. It dexterously applies dark-comedy and brags a demanding performance by Rockwell and Barrymore.
6. Everyone Says I Love You (1996)
This is a Woody Allen musical romantic comedy creation. The film is stars the classic Allen ensemble cast consisting Julia Roberts, Alan Alda, Edward Norton, Drew Barrymore, Gaby Hoffmann, Tim Roth, Goldie Hawn, Natasha Lyonne, Natalie Portman and himself. Like any other critically acclaimed film, it was a commercial failure, but a critical success.
The flick lays foundation on a simple story – a New York girl sets her father up with a beautiful woman in a troubled marriage, while her stepsister gets engaged. The star-cast does very well in morphing the director's ideas onto the silver-screen and has been often called as one of Allen's best works.
Read More: Vijay Movies
5. 50 First Dates (2004)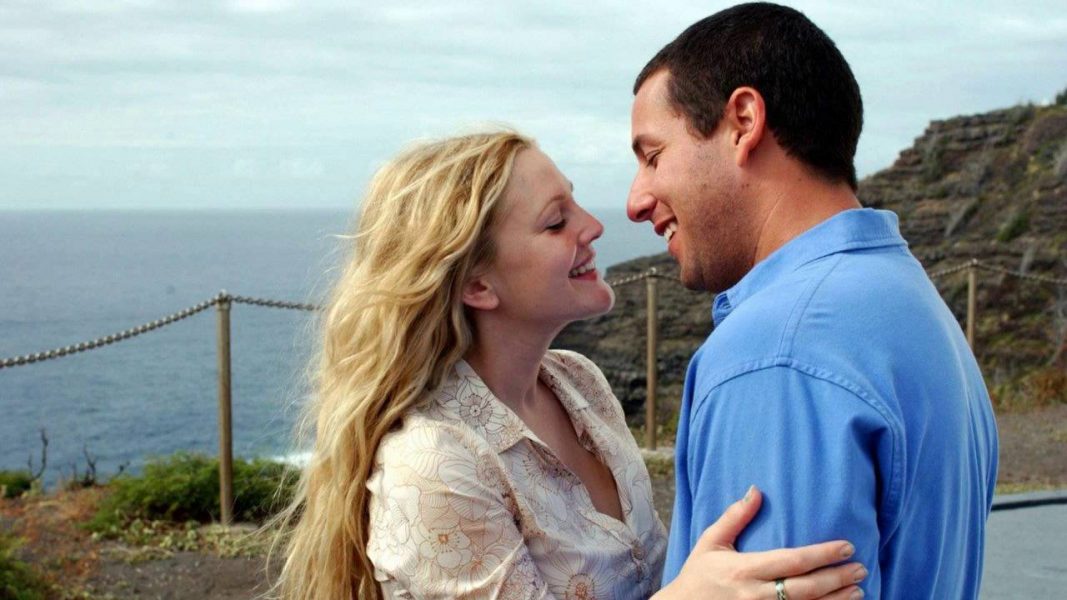 '50 First Dates' is built upon the foundation of the dazzling chemistry between Adam Sandler and Drew Barrymore. The 2004 flick introduces us to Henry Roth, a man afraid of commitment. His perspectives change when he meets Lucy, played by Barrymore. However, while he thinks that he has met the perfect girl, things start to crumble when Lucy has short-term memory loss and forgets him the next day.
Directed by Peter Segal and written by George Wing, the film perfectly balances the heartbreak, romance and comedy and is a must watch for all.
4. Music and Lyrics (2007)
'Music and Lyrics' is romantic comedy film written and directed by Marc Lawrence. The 2007 film stars and ensemble cast of Hugh Grant, Drew Barrymore, Brad Garrett, Kristen Johnston, Campbell Scott and Haley Bennett.
The 2007 film nails the two essential aspects – romance and comedy. It is a light-hearted comedy about a washed up singer who is given a couple of days to compose a chart-topping hit song for an aspiring teen sensation. And although he's never written a decent lyric in his life, he sparks with an offbeat younger woman with a flair for words.
3. The Wedding Singer (1998)
Directed by Frank Coraci, this 1998 romantic comedy stars Adam Sandler as the titular character and Drew Barrymore as a waitress with whom he falls in love. Although this flick is often claimed to be one of Sandler's best, what really strikes is the chemistry between the two stars.
Set in the 1980s, the movie is brimming with the elements of romance and comedy. Barrymore quite effortlessly fits into Coraci's universe and the screenwriter, Tim Herlihy deftly characterized the films main characters.
2. Boys on the Side (1995)
Starring the dream team of Whoopi Goldberg, Drew Barrymore and Mary-Louise Parker, the 1995 film chronicles a cross-country road trip by the three women.
The film wasn't the commercial eye-candy, but due to the efforts of writer Don Roos, it was a critical success holding a 73% "fresh" rating. 'Boys on the Side' is teeming with heart-felt dialogues and touching scenes. The 1995 film brags a masterful performance by Barrymore who is quite brilliantly supported by her co-actors.
1. Ever After: A Cinderella Story (1998)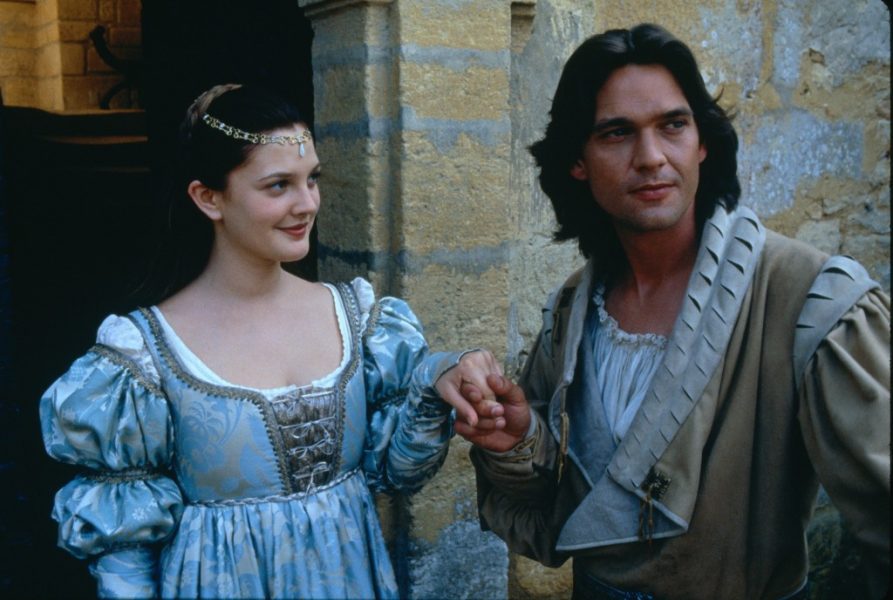 Inspired from the classic fairy tale 'Cinderella' with a modern twist, this 1998 movie stars Drew Barrymore, Anjelica Huston, Dougray Scott and Jeanne Moreau. Barrymore dons the role of Danielle de Barbarac a.k.a Comtesse Nicole de Lancret and perfectly captures the character.
What makes this flick a worthwhile watch is the interesting screenplay which adds a much-needed tinge of feminism. Directed by Andy Tennant and written by Susannah Grant, the movie was a sleeper summer hit. Adding to this, 'Ever After' removes the pantomime and supernatural elements. Instead, it creates a story based on the foundation of historical fiction, set in Renaissance-era France.
Read More:Shia Lebouf Movies