Shia LaBeouf is more than just a familiar face for regular movie-goers. He started his acting career with a TV movie and followed it up with a few TV series. His first two appearances in feature films are in 'The Christmas Path' and 'Monkey Business'. To put it delicately, these movies are ones he would love to delete from his filmography. And talking about filmography, Shia can boast few really big profile movies, most notably 'Transformer series'. However on contrary, he has also done few path-breaking unconventional movies like 'Nymphomaniac series'. This article is to cherish his wide ranged filmography. Here is the list of top 10 Shia LaBeouf movies.
10. Holes (2003)
The film is based on a book written by Louis Sachar, it is directed by Andrew Davis. 'Holes' succeeds in bringing characters from the book to life. The acting is really good due to the presence of great cast. Stanley (Shia Laboeuf)The Warden (Sigourney Weaver), Mr.Sir (Jonh Voight), Mr. Pendanski (Tim Blake Nelson) and Zero (Khleo Thomas) all perform their respective roles with aplomb. The soundtrack of the movie provides a completeness to the movie. I I think that the music of a movie can make the movie better, which is the casw with 'Holes'. Without the music this film might not be as effective as it is. The movie is probably Shia's big break into feature films as his previous appearances tanked badly.
9. Lawless (2012)
'Lawless' is an ordinary story about the fight between the state authority and the outlaw. What makes this movie worth watching is the acting from the star cast. Tom Hardy proves to be a perfect cast for the character Forrest in this movie and gives Forrest a distinguished personality and it's hard to imagine any other actor in the role. This holds true for Guy Pearce too, transforming an average officer into a charismatic, lunatic, merciless character. If you like e good acting and if you're interested in seeing an original story, 'Lawless' is a catch. Shia Labeof is arguably shadowed by the rest of the cast, however he ably supports the story.
8. A Guide to Recognizing Your Saints (2006)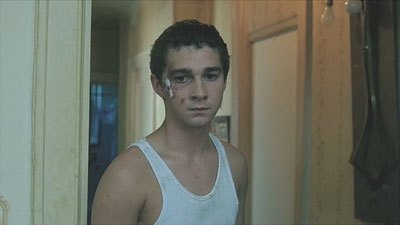 'A Guide to Recognizing Your' Saints consistently maintains a gritty atmosphere and always feels alive and raw, even when it's at its calmest times. The performances, mainly from LeBeouf, Tatum, Downey Jr., Palminteri, and Rosario Dawson, who could've benefited from more screen time, use the story's difficult themes of family relations. And they give believable performances. Never do the performances lack genuine feeling. To call this film "solid" would be sort of an understatement. Although, to call this "groundbreaking" or even "wonderful" would be a bit too much. I'll go with "meaningful", that seems to meet halfway.
7. Transformers (2007)
The movie seems much shorter than it really is because of its quick screenplay. There weren't any inappropriate lulls. There is some corny humor, but definitely not enough to spoil the actual funny parts. You can expect some great visual effects, of course. Shia does a commendable job as main character, although it seems odd that he becomes so comfortable with the Transformers' presence in his life in such a short amount of time. There are lots of parts that are totally unreal, but I guess if you're watching a movie about machines that turn into rational robots, you can't expect too much reality. 'Transformers' is definitely an entertaining watch.
6. Nymphomaniac Vol. II (2013)
Both Nymphomaniac films touch on a subject that most people will never likely encounter. It is psychological / philosophical / sociological drama that requires and open mind and an understanding that goes beyond typical social expectations. The sex scenes are crude, but they are complementary to the subject matter. This is not a film about porn or sex. It is about a condition that most people will fail to understand. The film is refreshing in the sense that it is not mainstream or Hollywood, they attempt to put into perspective many subjects which society prefers to ignore. Not for the faint of heart but definitely worth watching. The second volume may not be on par with the first, but it's a decent watch nonetheless.
Read More: Drew Barrymore Movies
5. The Greatest Game Ever Played (2005)
'The Greatest Game ever played' is a feel good, triumphant, against the odds, uplifting true story about an amateur golfer from a poor background who won the US Open golf championship in 1913. However, the snobbery and class barriers he had to overcome seem a little exaggerated for effect. Shia La Beouf as Francis Ouimet is endearing and his 10 year old caddy is a show stopper. The David vs Goliath tournament is quite exciting to waatch as he takes on the British Champion Henry Vardon played sympathetically by Stephen Dillaine. Bill Paxton is a good director, this movie proves the fact. The photography is interesting with a mix of shots and visual effects to make the movie exciting even for non golf enthusiasts.
4. Disturbia (2007)
After his father is killed in a car accident, things unravel for Kale Brecht and he is placed under house-arrest for punching his Spanish teacher. Having nothing better to do, Kale occupies himself by spying on his neighbors. But one night, he witnesses what appears to be a murder going on in Mr. Turner's house. Kale becomes obsessed with uncovering the truth behind these murders but, after a few unsettling run-ins with Mr. Turner, it becomes a matter of life and death. One of the earlier films of Shia LaBeouf that put him on the map.
3. Fury (2014)
The emotions of characters in 'Fury' run deep and the acting is brilliant. The actors prepared for months and lived in a tank to achieve this standard of acting for the film. The clash of personalities and the blend of tensions among the crew is perfectly rendered. This gives us both the indulgent character of man as well as the regretful side that never leaves after one has taken something that is not theirs. The humanity of the characters is what makes them seem like real human beings. So often, you will see the movie obtain tiny bits of humanly characteristics, from under the heavy burden of war that they carry. The conflict of the new face with the crew brings this out perfectly, and this character exhibits most of the humanitarian aspect of the movie. These are complex characters are given full room to breathe in this film, and that works.
2. American Honey (2016)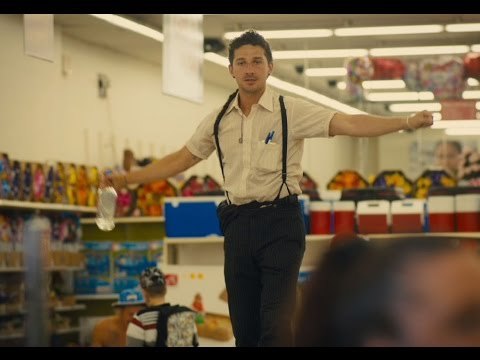 This movie is really not like any other road trip movie you'll see. It's like you were injected in and sent along for the wild and crazy ride, along with the characters. The most amazing aspect of which is that it seems so real. As the story progresses, you tend to guess that it would take the normal Hollywood route for drama, but it doesn't. Things just happened as they might normally happen which is very refreshing . The set of teen actors, aside from Shia LeBouf of course, seemed plucked off the street and they couldn't have done a better job.
1. Nymphomaniac Vol. I (2013)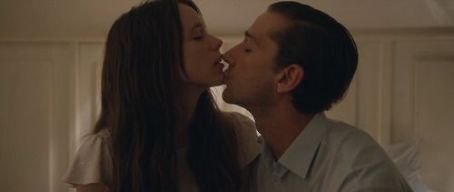 Like I mentioned above, both Nymphomaniac films touch on a subject that most people will never likely encounter. The film is not for everyone, and if you know Lars Von Trier, you know that going in. Yes it is explicit in its representation of the darker corners of humanity, however, some of the reviews and posts I have seen are beyond ridiculous. This is not a porn film, nor aimed to be titillating in that fashion at all. For some reason this film has drawn the ire of what I can only believe are some moral thought police.
Like all Von Trier films the film does not exactly lend itself to easy dissection. The sex is not for titillation any more than watching a film about obesity is aimed at getting you to want a cheeseburger. Plain and simple the film is about humans and their penchant to fill emptiness with whatever means possible. Of course the story takes twists and turns from that premise, but all Von Trier films do.
Read More: Anna Kendrick Movies