Carey Mulligan's filmography speaks for itself. Her films have an average rating of 82% on Rotten Tomatoes. If that wasn't enough, her short-lived career has seen her get a nomination for almost every major award. Often taking on strong roles who are tenderly vulnerable as they are spiritedly fierce, Mulligan has been lauded by critics for disappearing behind her roles almost to the extent of becoming unrecognizable. We decided to give a shout out to the young actress by picking some of the best movies of her career. Here is the list of top Carey Mulligan movies, selected from her impressive filmography. You can watch some of these best Carey Mulligan movies on Netflix, Hulu, or Amazon Prime.
10. Wall Street: Money Never Sleeps (2010)
Gordon Gecko, a former Wall Street corporate raider, joins forces with Jacob Moore, a top proprietary trader at Keller Zabel Investments, to avenge the death of Jacob's boss, Louis Zabel. Nostalgia is a good thing. But not always. And this sequel proves that. Unnecessary really in my opinion. Without a comprehensive story and developed characters, 'Wall Stree' stumbles its way to the end, relying heavily on its charming lead's magnetic performance.
9. Pride and Prejudice (2005)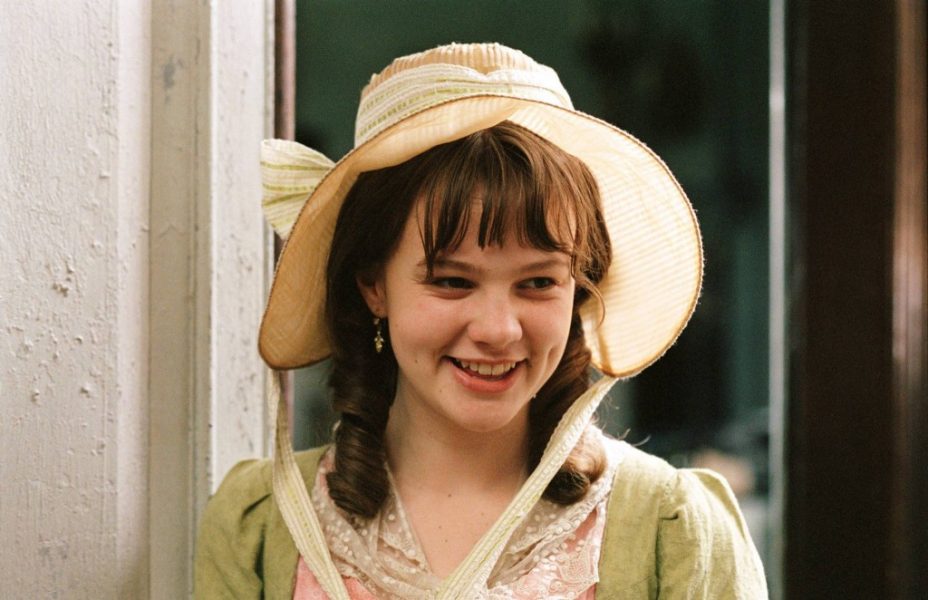 Jane Austen's classic needs no introduction. The novel revolves around the importance of marrying for love, not simply for money, despite the social pressures to make a wealthy match. The comedy of the writing lies in the depiction of manners, education, marriage, and money during the British Regency period. This particular adaptation is perhaps the most complete one when we talk about emotional and theatrical aspects. The stunning cast fits perfectly in their respective roles and shines out as an envious ensemble.
8. The Great Gatsby (2013)
"Old Sport" is perhaps the most memorable phrase of the movie. Scott Fitzgerald's literature classic sees a near-perfect adaptation n screen. STarring the charming Dicaprio in the titular character, the plot, for those who haven't read the book or seen the movie, concerns itself with the life of writer Nick Carraway and his obsession with his wealthy, mysterious neighbor. When he discovers that the neighbor had an intimate relationship with her cousin Daisy, a chain of tumultuous and disastrous events is set off that consumes the idyllic and peaceful lives of the mavericks. In a richly written masterpiece, Luhrmann manages to carve out an identity for himself, populating his stunning visual-style with a sense of bereavement and pretense that when remains unencountered grows to be toxic.
7. Shame (2011)
Michael Fassbender surely ranks as one of the best actors of his generations. The multilingual thespian has flourished in a diverse range of roles in his short filmography. He took on the role of a sex addict, Brandon, in Steve McQueen's insightful and disparaging feature, 'Shame'. Brandon's addiction leads to dangerous situations for him and the people around him. His depressed and partial facsimile of a sister, Sissy, and he share a contentious relationship, walking the thin line between acceptable and incest. 'Shame' is an exhaustive and discomforting tale about obsession and the love for making physical contact. His inability to maintain a normal relationship with a girl is an allegorical representation of how human behavior challenges confrontations in life with a measured sense of inhibition and caution.
6. Mudbound (2017)
'Mudbound' will be remembered in ages for one thing, and one thing only: cinematography. Rachel Morrison made history when she became the first woman to be nominated for Best Cinematographer at the Oscars. The sumptuous visuals of the film stood out and probably was the first thing I noticed. The same process repeated itself when I saw 'Black Panther' in IMAX. Anyway, the story. 'Mudbound's emotional tale about race, love, and xenophobia manages to etch itself in our hearts with effortless ease. Laura McAllan's character is an epitome of patience and the daily trivial strifes that trouble us. The natural performance that Mulligan manages to bring is astounding.
Read More: Best Michael Fassbender Movies
5. Inside Llewyn Davis (2013)
I can't emphasize enough how underrated this masterpiece is. Its quiet themes about loneliness and retrospective outlooks on past are portrayed with a familiar ease that charms and appeals. Llewyn Davis is a country singer who struggles to make a constant and definitive living. He moves from house to house to spend his nights. His unambiguous relationship with his friend Jean and her boyfriend Jim concords his affectations with his other friends. The runaway cat, his mystifying guitar, and the lack of permanence in his life make up for the major themes in the film. Exquisite performances from Oscar Isaac and Carey Mulligan and a masterful effort behind the camera by the Coens make sure 'Inside Llewyn Davis' offers more than its simple and unpretentious plot.
4. Far From the Madding World (2015)
Thomas Hardy's novel of the same name has seen five adaptations on screen but none of them stands out quite as much as this one. Set in Hardy's hometown of Wessex, the film deals with themes like love, the inevitable betrayal, and the cacophonous realities of the agrarian life in the rural and idyllic towns of England. Mulligan's seamless transition into an unyielding and headstrong farm worker garnered her rave reviews from critics. Rolling Stone's Peter Travers, in his three out of four-star review, said "Vinterberg may rush the final act, but he brings out the wild side in Mulligan, who can hold a close-up like nobody's business. She's a live wire in a movie that knows how to stir up a classic for the here and now."
3. Suffragette (2015)
Gender disparity has been a feature of mankind since its existence. Women have always been seconded in terms of importance and value. 'Suffragette' dramatizes the suffrage of women and focuses on the UK, where the problem persists in trivial frights even today. Unfazed by the world and social awareness programmes around her, Maud Watts leads a fairly simple and primitive life. When she stumbles upon a suffragette rally, she empathizes with the movement and strives to become an integral part of it. For the women of the 21st century, who enjoys equal rights as men and live their life with worldly pleasures, 'Suffragette' provides a discomforting but sincere glimpse into the maimed history of women rights and a period that was strongly patriarchal and dogmatic in its standpoint.
2. Drive (2011)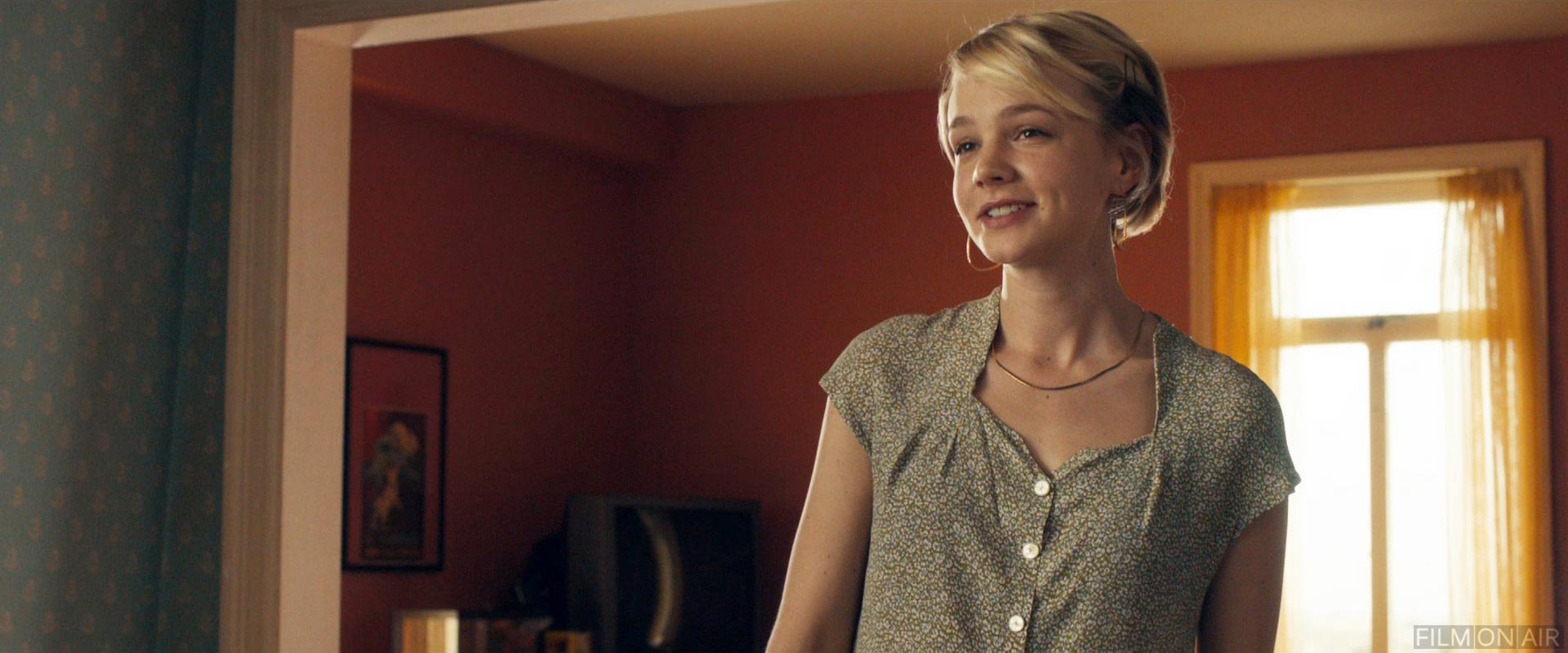 Nicolas Refn's colossal reputation and admiration as a director multiplied a thousand times after 'Drive'. Employing the grossly underrated Ryan Gosling in the capacity of the titular character, Refn weaves a dark, and somber tale of riveting action and deafening silences which move you to places you have never felt before. The film's plot revolves around The Driver (Gosling), a taciturn driver leading a reserved life during the day and traversing his nights as a hired getaway motorist. His monotonous and preserved life is cut open by the tender and vulnerable Irene and her child. When her criminal husband returns from jail, he brings back goons with him who threaten to consume his pristine family. 'Drive' is one of my favorite films of the past decade. Its allegorical representations of loneliness and the longing for care and love through the Driver are provocative and though-rendering. The raw, emotional, and compelling nature of the narrative keeps you engaged and elevates the film to more than an average crime neo-noir.
1. An Education (2009)
There are hardly any other films in the 21st century more complete than 'An Education' as a film. Its emotional charisma and slick style relentlessly engage the viewer until the last second. Jenny becomes the focal point of the narrative, a 16-year old naive adolescent who harbors big dreams. One day while she waits amidst the heavy rain, she meets David, a much older, charming man who offers her a ride home. They begin frequenting each other more often despite Jenny's parent's disapproval. Eventually, Jack, Jenny's father, gives in to David's pleadings and approves of their relationship when David, now unveiled as a con-man to the viewer, gives him a signed book The Lion, the Witch and the Wardrobe. Calamity strikes Jenny's life, soon to Mrs. David, as she discovers David's status as a married man and the rustication from her school. The two leads give award-worthy performances and are convincing enough as the illusioned pair living temporary happiness in their jarringly concocted universe of lies and pretense.
Read More: Best Ryan Gosling Movies