If there's one actor in the industry, who is the apotheosis of the diverse spectrum of cultures that it encapsulates, it's Michael Fassbender. The Irish-German-English-American actor has been a constant performer in the past decade, with the majority his evocative and compelling performances managing to remain obscure to mainstream media. But lately, his association with global franchises like 'X-Men' and 'Assassin's Creed' have seen him achieve well-deserved stardom. He recently reached the acme of his acting career, when he got nominated at the 2016 Oscars, for his portrayal of the eccentric and enigmatic creator of Apple, Steve Jobs.
Year in, year out, Fassbender has churned out exhilarating performances, which at the core of human geniality, have dispensed the most sanctimonious and pristine of emotions, whose veracity has been unquestionable owing to his meticulous ways. The following are the list of his top Michael Fassbender movies selected from his impressive filmography. You can watch some of these best Michael Fassbender movies on Netflix, Hulu, or Amazon Prime.
10. X-Men: Days of Future Past (2014)
His prior success in critically acclaimed movies prompted the executives of the Marvel Studios to contract him playing the role of a young Magneto. Even though it wasn't his debut appearance in the franchise, having previously played the same part in the 2011 film 'X Men: First Class', this movie featured him in the main role. The character, by his own admission hasn't been his favorite to portray, stating in an interview : "I just think it's me shouting. It's just like…some dude shouting." But that didn't prove to be a hindrance to his emasculating portrayal of the metal-wielding superhero in the movie. The film was in the talks owing to its breath-taking use of slow-motion technology, and the riveting climax, and it got further embellished with a mature performance from Fassbender as the part of an impressive ensemble.
Read More: Best Charlie Chaplin Movies
9. Inglorious Basterds (2009)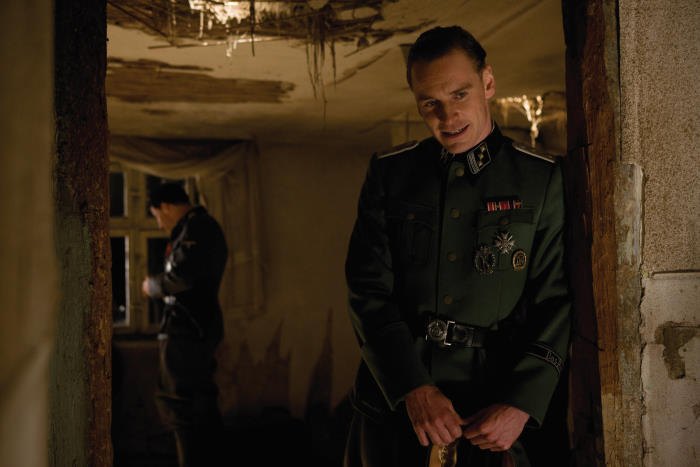 I know its place in the ninth rank doesn't do justice to his performance, but the numbering isn't a reflection of the ranking! A true master-piece, helmed by none other than the mercurial Quentin Tarantino, it tells the tale of fictional alternate history story of two plots to assassinate Nazi Germany's political leadership, one planned by Shosanna Dreyfus (Laurent), a young French Jewish cinema proprietor, and the other by a team of Jewish American soldiers led by First Lieutenant Aldo Raine (Pitt). Christoph Waltz co-stars as Hans Landa, an SS colonel tracking down Raine's group and who has a connection to Shosanna's past. Fassbender, an unknown entity then in the industry had a limited role in the flick, with his innocuous mistake in hand gesturing "three", which even today remains the most iconic and defining scene of the movie, taking his life. But the time he did have on screen, he reveled and provided us a glimpse to his multi-linguistic capabilities, fluently flowing through the contours of French, German and English.
Read More: Best Christoph Waltz Movies
8. A Dangerous Method (2011)
Fassbender took a turn towards historical movies, with this 2011 drama. He starred as the young and diminutive Swiss psychoanalyst Carl Jung, who propagated revolutionary views about dissection of sexual pleasure and humiliation. The film is based on the director's 2002 stage-play, The Talking Cure, which in turn was based on the 1993 non-fiction book by John Kerr, A Most Dangerous Method: The story of Jung, Freud, and Sabina Spielrein. The highlight of the movie remains the terse exchanges between Fassbender and Mortensen (Freud), as their views conflict: Freud insists that sex is an underlying factor in every neurosis while Jung, interested in spiritualism and the occult, is disappointed by what he considers to be Freud's 'rigid pragmatism. The movie was a critical and commercial success, and brought Fassbender's nuanced acting abilities to the fore.
Read More: Best Kate Beckinsale Movies
7. Jane Eyre (2011)
The Charlotte Brontë character has seen numerous incarnations on screen over the years, but none have been quite as ravishing and harrowing as this one. It starred Mia Wasikowsa as the lead character, and Fassbender as her impending lover, Edward Rochester. The afflictions commence whence one night, the latter's room is on fire, and the former lends a helping hand and saves his life. The tragic tale of unfulfilled desires and longing saw Fassbender delve deep into human psyche, and explore through painstaking endeavors to establish a sense of unrequited love. The film universally acclaimed by critics, peers, and audiences alike, with unanimous praise directed towards the lead's performances and chemistry.
Read More: Best Shahid Kapoor Movies
6. Prometheus (2012)
Again, his other performances are so good; it finds itself uncharacteristically high in the list! The epic sci-fi, a brainchild of the great Ridley Scott, set in the late 21st century and centers on the crew of the spaceship Prometheus, as it follows a star map discovered among the artifacts of several ancient Earth cultures. Seeking the origins of humanity, the crew arrives on a distant world and discovers a threat that could cause the extinction of the human species. The film received praise for the aesthetic design and the acting, especially Fassbender's performance as the android David. A certain critic opined ; "Ridley Scott's ambitious quasi-prequel to Alien may not answer all of its big questions, but it's redeemed by its haunting visual grandeur and compelling performances—particularly Michael Fassbender as a fastidious android.", which was just one of the many words of encouragement and praise for his compelling performance.
Read More: Best Charlize Theron Movies
5. Fish Tank (2009)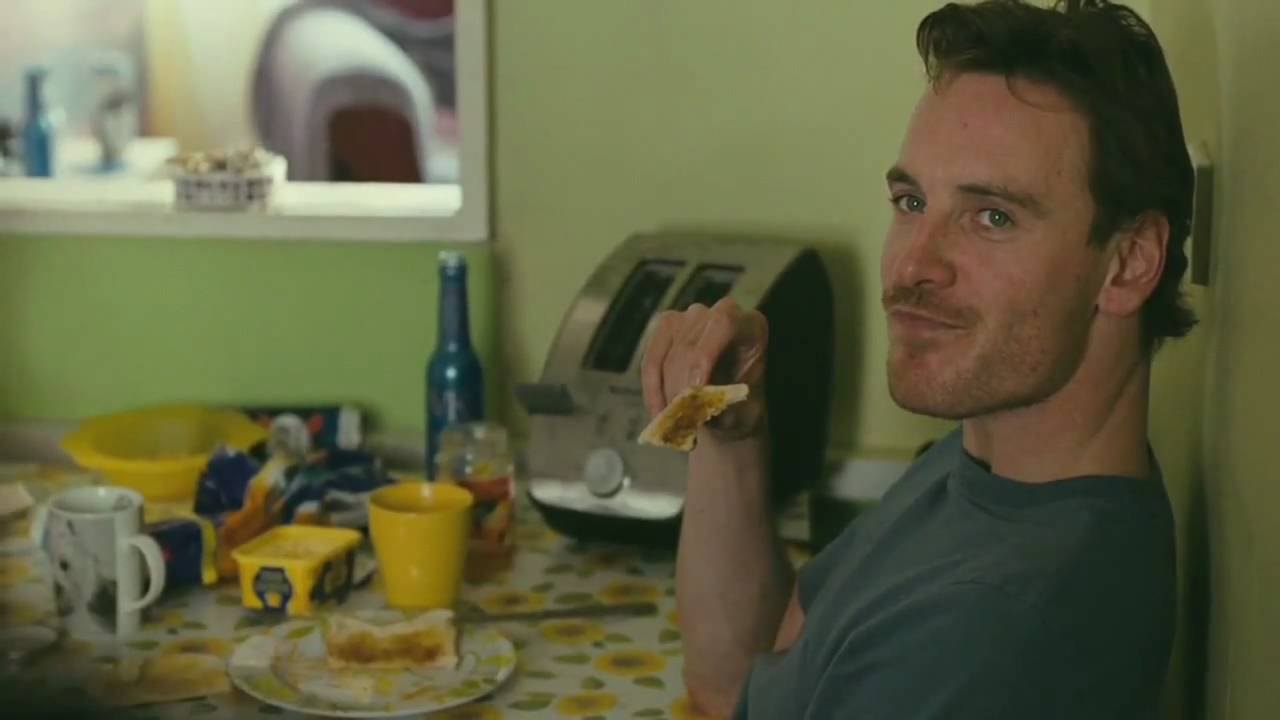 Fassbender showed his aesthetic and artistic prowess, featuring in this independent drama film, directed by Andrea Arnolds. The film is about Mia Williams, a volatile and socially isolated 15-year-old who lives with her single mother, Joanne. The mother's new boyfriend, Conor, becomes attracted to Mia and has sex with her. Things take a turn for the worse, as the situation worsens by the day. The film received prestigious accolades on viewings, winning the jury prize at Cannes, and winning the best British Film award at the BAFTAS. It currently holds a 91% rating on rotten tomatoes, with the consensus reading; "Cannes Jury Prize-winner Fish Tank is gritty British realism at its very best, with flawless performances from newcomer Kate Jarvis, and Michael Fassbender."
Read More: Best Deepika Padukone Movies
4. Hunger (2008)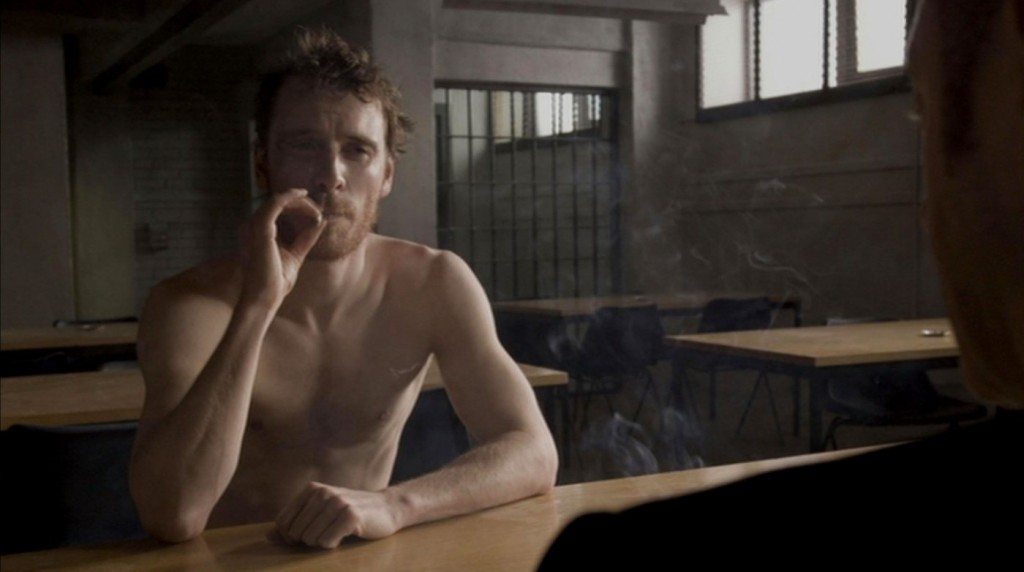 Steve McQueen made his directorial debut with this historical-drama, shadowing the 1981 Irish hunger strike. The film focuses on Bobby Sands, an IRA volunteer, who led the second hunger strike and also participated in the no-wash protest. Apart from the movie being moving and brilliant, the drastic weight loss of its lead actor, Michael Fassbender, was heavily purported. In preparation for his role, he went on a special diet of less than 900 calories a day for ten weeks. After meeting with a nutritionist, he settled on a diet of berries, nuts, and sardines, and underwent periodic medical checks. In an interview with The Telegraph, Fassbender said that he skipped, did yoga, and walked four and a half miles day, but also added that he had difficulty sleeping, and stopped seeing friends. He also said that the experience made him feel "grateful" and "strong". In totality, he lost almost 50 lbs preparing for the role.
Read More: Best Ranveer Singh Movies
3. Steve Jobs (2015)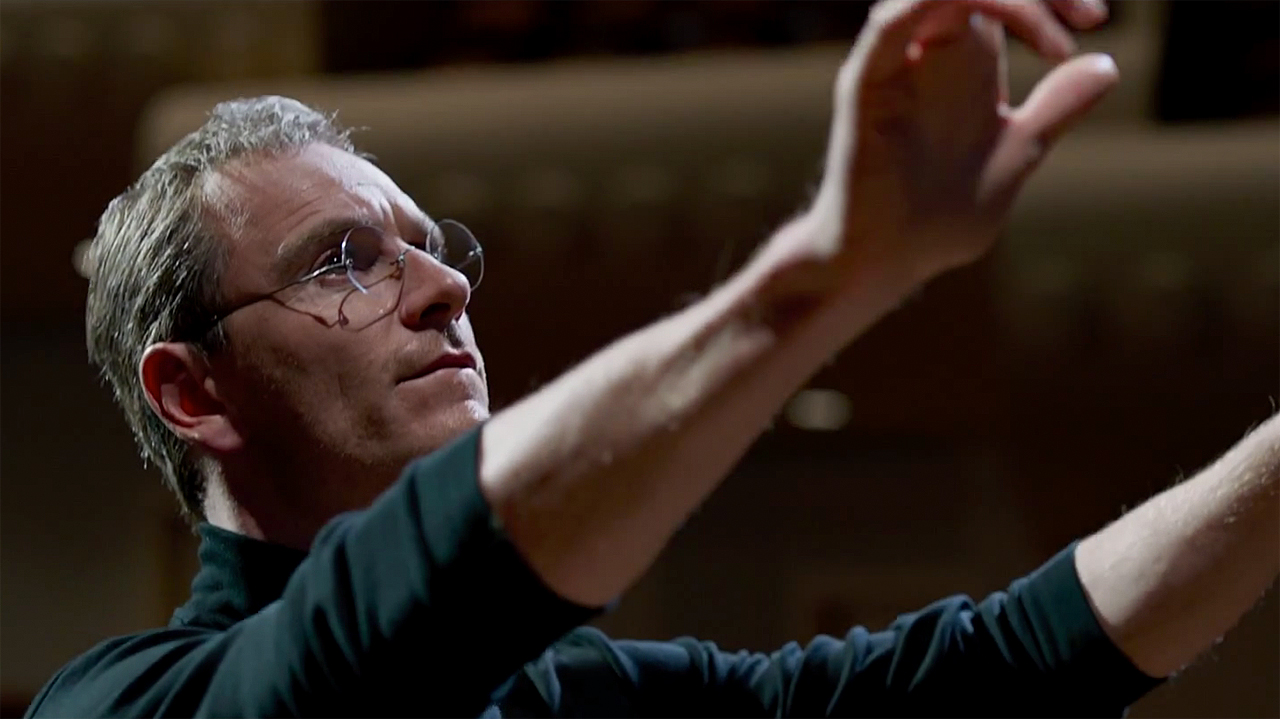 There is something peculiar about the encrypted, diabolical genius that Steve Jobs was. Admittedly, "borrowing" ideas from his incongruous surroundings, Jobs laid the foundation of the biggest brand, and the most profitable company in the world today, that changed the outlook of the world on computers, and redefined the confines of 'Personal Computing'. Having seen innumerable adaptations on screen, which incoherently fell short, Danny Boyle finally decided to give it a try, and the result was nothing short of extra-ordinary, This film is probably the most realistic and intrinsically true reprisal of Jobs' tumultuous times at Apple. The quick cuts, terse exchanges, and long unbroken segments, aggrandizing Jobs' insouciant and seemingly demonic character, along with the compelling and fast-paced premise made for an engaging watch. Fassbender received his second Academy nomination with the film.
Read More: Best Danny Boyle Movies
2. 12 Years a Slave (2013)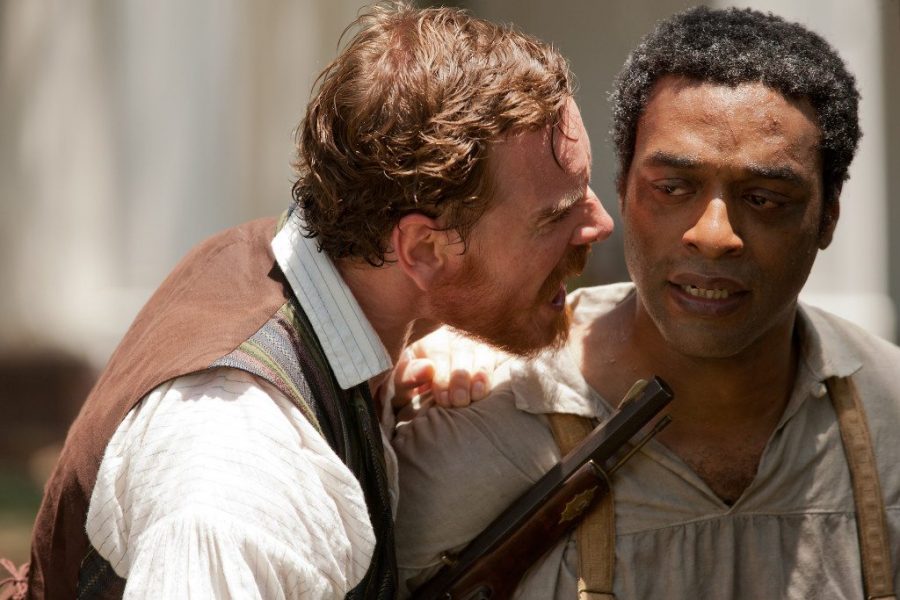 Edwin Epps is perhaps his most brutally honest and cringing performance of his career. When I saw the film, I was in the dark about the actor's bearings in the industry, and was immediately prompted, rather compelled, to dwell deeper in the belongings and demeanor of Michael Fassbender. I was truly taken aback by his diametric transformation from Magneto in the previous year's 'X Men: First Class', to a stygian and ruthless owner of plantations and slaves down South. His incorrigible vulnerabilities, which he translated on screen with his admonishing acts of brutality, made the watch an uncomfortable one, the way it was meant to be. The film went on to win the Best Picture Oscar, and also fetched him his first, of the many I hope, Academy nomination in Best Leading category.
Read More: Best Uma Thurman Movies
1. Shame (2009)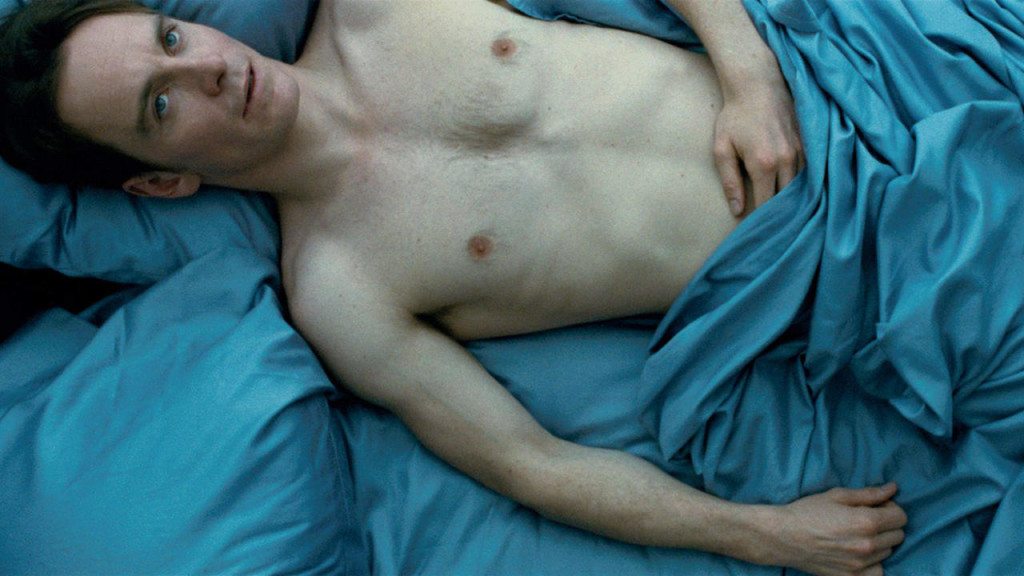 Brandon, a New York City executive and long-term bachelor, frequently has sex with prostitutes and masturbates several times daily, sometimes viewing pornography on his work computers. Not for pleasure, not for merry-making, but for his ravenous addiction. The Steve McQueen directed film is about sex-addiction, and its adverse consequences on a human's normal demeanor. 'Shame' is a powerful plunge into the mania of addiction affliction, something which was entwined in all its sheen and ferocity in Fassbender's performance. The film won him almost every major award there is in the industry, but still failed to conjure up an Academy Award nomination, which is just plain sad.
Read More: Kristen Stewart Movies