Uma Thurman's acting career proves than in order to grow as an artist, one needs to continuously venture into the new roles and characters. It's quite interesting and impressive to see how the actress has continually reinvented herself in such short spans of time. From playing "second fiddle" in movies such as 'Bel Ami' (2012) to squeezing through successfully between two mega stars in 'Mad Dog and Glory' (1993) to owning the screen in the 'Kill Bill' series, she has done it all.
So what are this veteran's best films? For this list, I've compiled the most impressive movies of Thurman based primarily on her performances. I've taken into account how her performance impacted the film and her career as well. So, here's a list of top 11 movies of Uma Thurman.
11. Bel Ami (2012)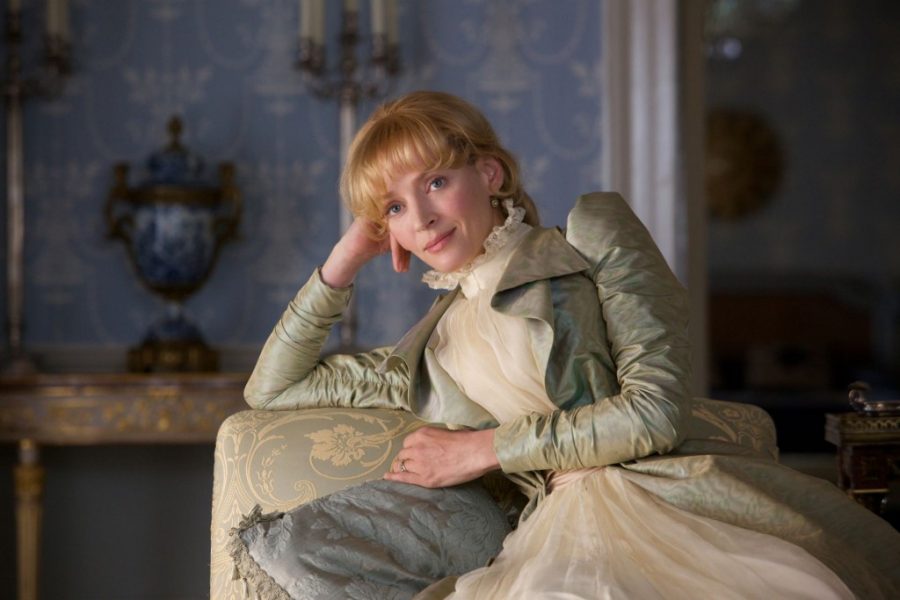 Based on Guy de Maupassant's 1885 French novel of the same name, this drama chronicles the rise of a young man to power in Paris. Through his astuteness in conniving manipulation of the city's wealthiest and most influential women, he quietly rises to the pinnacle. Essaying the role of Madeleine Forestier, one of Ducy's victims, Uma Thurman does a great job in adding deep layers to Pattinson's Georges Duroy. Although the film isn't a great adaptation in any sense, the characterization is quite true to its source material. Much of the credit goes to the directorial duo Declan Donnellan and Nick Ormerod, who bring out the best in Thurman and use her acting chops and capabilities to essay the role.
10. Mad Dog and Glory (1993)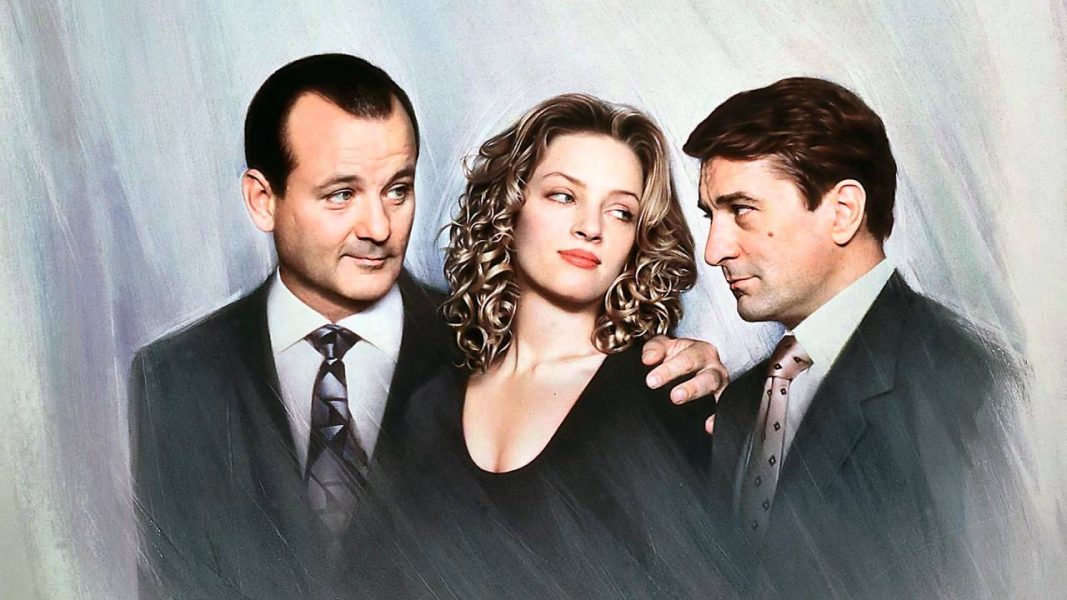 The movie with the dream cast.
Starring Robert De Niro, Bill Murray, and Uma Thurman; 'Mad Dog and Glory' tells the story of a mobster, who after being saved by a lonely cop, shimmers as a stand-up comedian and as a gratitude, provides the cop with a beautiful young companion. Playing one of the titular characters, Thurman's role as Glory could have easily gone unnoticed by people. With De Niro and Murray breaking their stereotypes, and with such masterfulness, Thurman manages to shine throughout the film.
9. Les Misérables (1998)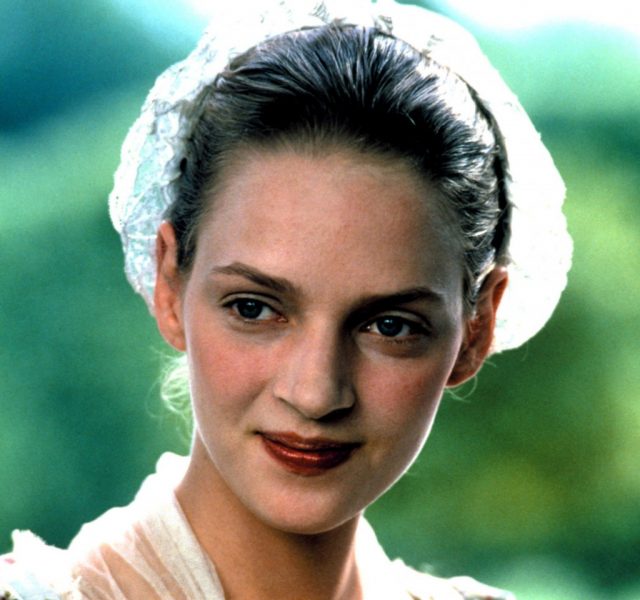 Adapted from Victor Hugo's 1862 French historical novel of the same name, this 1998 film has an ensemble cast. Essaying Fantine, Thurman masterfully en-captures a woman torn apart in the society. Hugo's character is one of the most prominent and powerful women in literature. Under the guidance of director Bille August, she brings out a character which is questionable but signifies something more than a profession. A prostitute, Thurman perfectly caught the essence of Fantine by mirroring a prostitute's life who is a devoted mother.
8. Nymphomaniac (2013)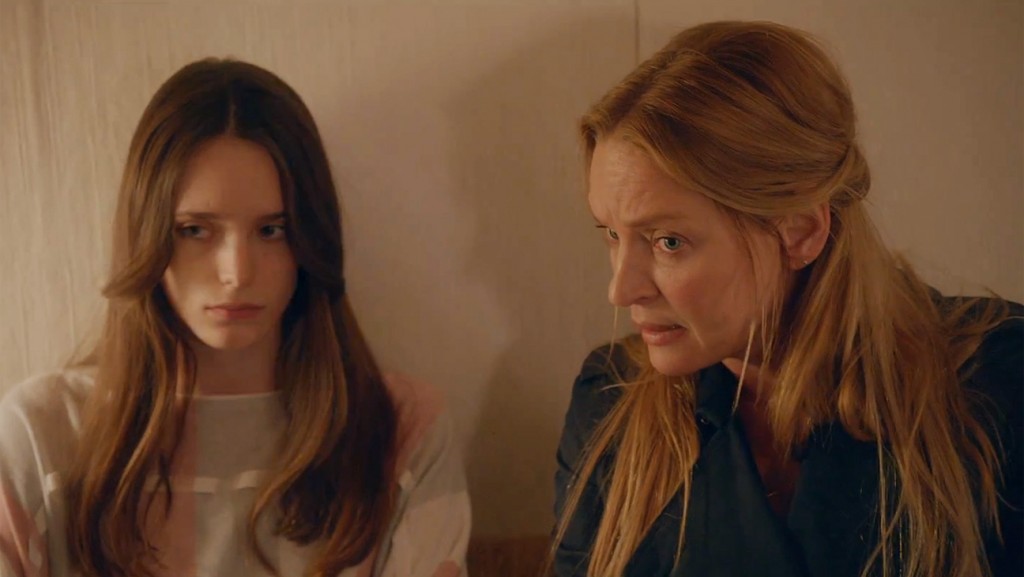 Directed by eccentric filmmaker Lars von Trier, this five-and-a-half-hour long film is about a self-detected nymphomaniac, Joe, who recounts her erotic experiences to the man who saved her after a vicious beating. With the plot so absurd, the director deftly compartmentalizes his film character wise. In such a dexterous division, Uma Thurman dons the character of Mrs. H. In one of Joe's carnal adventures, which is with a man named H, she inadvertently causes conflict that makes him leave his wife for her – Mrs. H. Thurman brings an essence of human emotions which concretize the director's idea. Masterfully blurring the line between being the victim of a man cheating on her, and being the morally corrupt character that incarnates all through a verbal hurls, she proves her understanding of the character.
7. Tape (2001)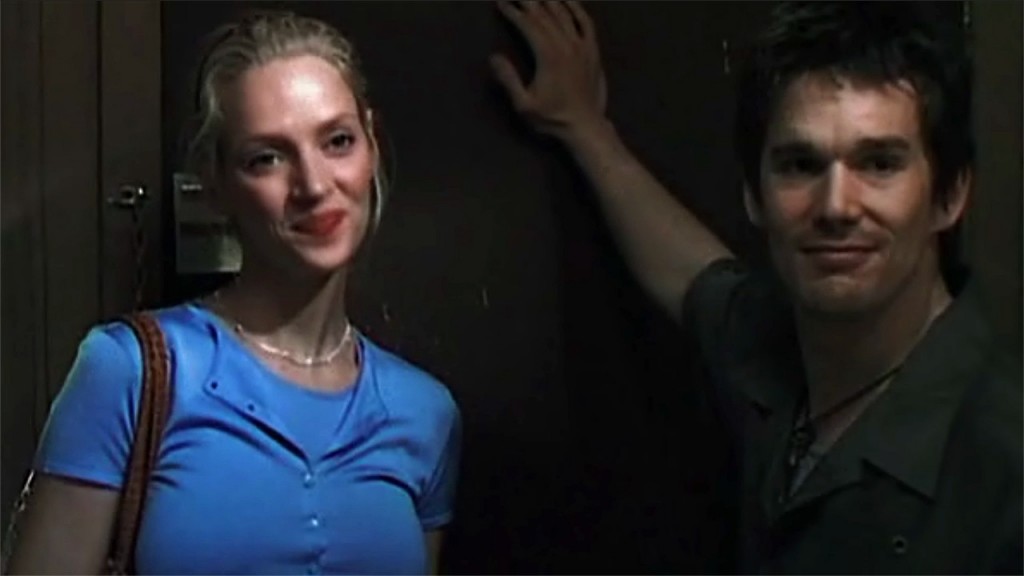 Directed by artistic innovator Richard Linklater and starring Ethan Hawk, Robert Sean Leonard and Uma Thurman, it is the recipe for critical brilliance. Shot as a "camcorder drama" in real time, 'Tape' is a story about three old high school buddies who meet in a Michigan motel room to dichotomise painful memories from their past. Thurman, playing Amy Randall, one of the friends brings out the psychic reality of humans. Linklater has often been praised for his accurate takes on human psychology, and this can be vividly seen in her performance.
6. Gattaca (1997)
Another collaboration between Uma Thurman and Ethan Hawke, 'Gattaca' is a science fiction film based on the "biopunk vision" and concept of a future society. Through genetic manipulation, embryonic children are conceived possessing the best hereditary traits of their parents. This brings us to a genetically inferior man, Vincent Anton Freeman who assumes the identity of a superior one in order to pursue his lifelong dream of space travel. Thurman plays Irene Cassini and she brings out the humanistic layer to heavy scientific concepts of the film. A patient of heart ailments, she too like Freeman, wants to travel to space, but is incapacitated due to her heart issues. Playing such a character could be highly problematic as such roles tend seem second fiddle to the lead. However, Thurman dexterously pulls off her character and adds profound layers to both the plot and the actors.
Read More: Idris Elba Movies and TV Shows
5. The Truth About Cats & Dogs (1996)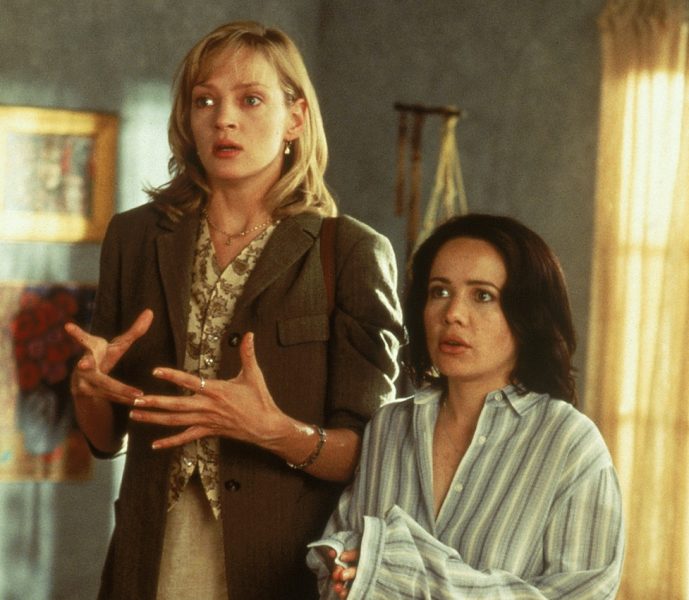 Directed by Michael Lehmann, this romantic comedy stars Uma Thurman, Janeane Garofalo, Ben Chaplin and Jamie Foxx. This 1996 flick narrates the "weirdest" story of a successful veterinarian & radio show host, played by Janeane Garofalo, who asks her model friend played by Thurman to impersonate her when a handsome man, essayed by Ben Chaplin, when he wants to see her on a blind date.
Thurman plays the beautiful model, Noelle Slusarsky who lacks the brains of Abby Barnes. This creates a perfect contrast which foils the comic element. The writing by Audrey Wells does wonders for the actors, and especially for Thurman.
4. Beautiful Girls (1996)
Another ensemble starrer, this 1996 flick is a romantic comedy. 'Beautiful Girls' is one of the best feel good movies ever made, and the credit goes to the wondrous performances by its star cast. While other films see Thurman portray quite hefty and weighty roles, this one brings her witty and charming side. She essays the role of Andera, who acts as the wise and pleasant bond of the social group. The actress brings out her inner charisma and shows us to appreciate the littlest things of life. She fetches the "beauty" in the girl.
3. Kill Bill: Volume 2 (2004)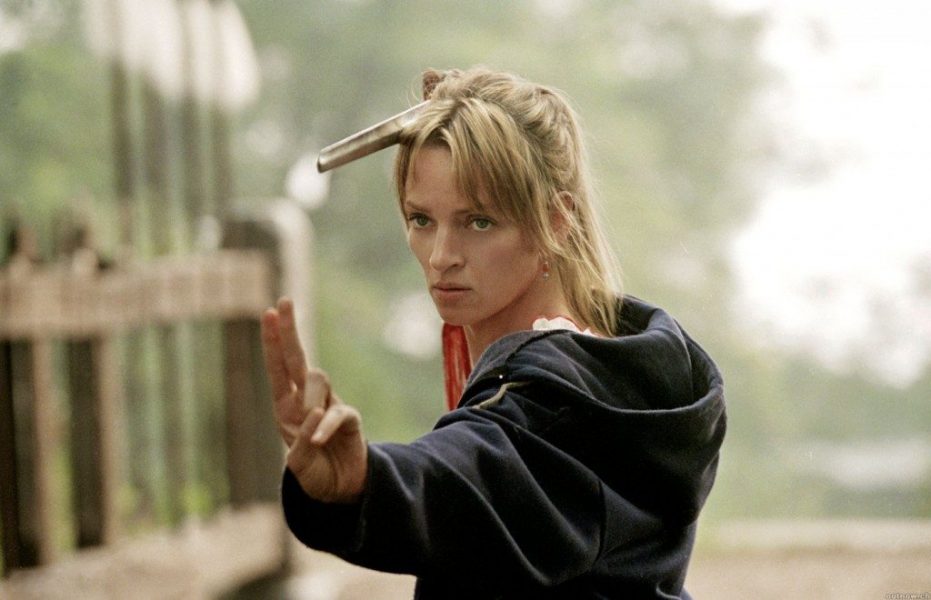 The Bride is probably the strongest and the prominent character in the history of cinema, and much of its credit goes to Uma Thurman. The second instalment of the 'Kill Bill' duology, Thurman deftly portrays her calibre in swiftly changing her persona and emotion with the change of time.
Although Thurman plays the same character, she brings shades of a more humane and broken character. While the first film saw her slaying everyone possible, the actress adds a new colour to Beatrix Kiddo and helps makes us connect to Tarantino's ideas. Thurman's performance proves that an actor can show new shades of emotions in the same character.
2. Kill Bill: Volume 1 (2002)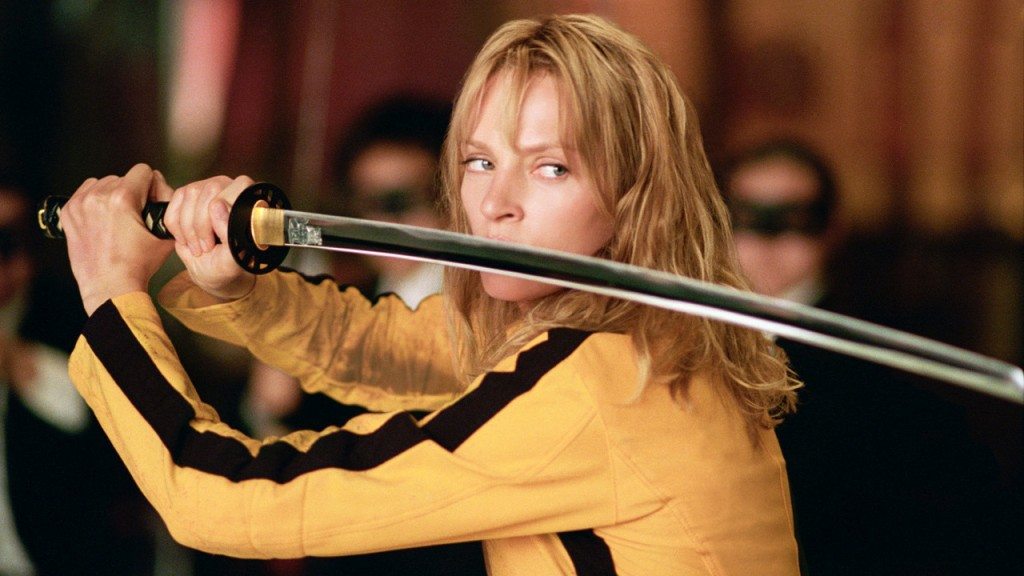 Swiftly followed by 'Kill Bill: Volume 2' (2004) is this 2002 prequel. Her second collaboration with Tarantino sees Thurman play Beatrix Kiddo also known as Black Mamba who swears revenge on the Deadly Viper Assassination Squad, who betrayed tried to kill her. The actor lives every actor's dream by portraying the "deadliest woman in the world". From a woman who lost everything, her unborn child and her bride, to a woman who completely demolishes and vanquishes the Yakuza.
1. Pulp Fiction (1994)
Mia Wallace is a former actress who now has to live under the oppressive shadow of her mob husband. The first partnership between Thurman and Tarantino, 'Pulp Fiction' shot Uma Thurman into super-stardom and established her as a bankable actress in Hollywood. Impressing Quinton Tarantino in the very first meeting, Thurman was the face of the films promotion materials. Introduced in the "Vincent Vega and Marsellus Wallace's Wife" segment, her chemistry with John Travolta is suggestive but impactful . She brilliantly shadows the emotions of being a woman who has been supressed in her husband, Marsellus Wallace's overprotective assertiveness. She shows signs of brilliance when her character goes into drug overdose and makes the scene both cringe worthy and edgy. Although Thurman isn't the primary star in Tarantino's neo-noir black comedy, she showcases her acting brilliance and commands both the box office and earned immense praise from critics. Adding to her success, she was also nominated for an Oscar for Best Supporting Actress.
Read More: Dakota Johnson Movies and TV Shows