"There's games beyond the fucking game," – Stringer Bell, The Wire. It's one of the most memorable roles of Idris Elba and it seems like he's living by those words even now. Elba is a chameleon when it comes to acting, how many actors do you know who slip into the shoes of a loving dad as easily as being a gunslinger? No matter what character you ask of him, he brings it to the screen effortlessly without breaking a sweat and moreover he makes it look cool. He can sit in one place, hardly moving but still make his presence felt and outshine even the main protagonist. His skills are insanely unbelievable and I'm not exaggerating even a bit, as a matter of fact, I feel like I'm understating his acting. With that said, here is the list of top Idris Elba movies and TV shows selected from his impressive filmography. You can watch some of these best Idris Elba movies on Netflix, Hulu or Amazon Prime.
12. The Dark Tower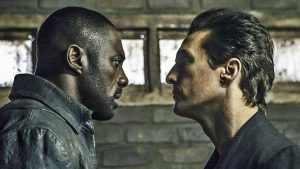 Surely the film did not match up to its expectations. But this movie propelled Elba's career as the main protagonist. His prowess as an outstanding actor came out in The Dark Tower like never before. He completely eclipsed Matthew Mcconaughey. He owned the movie. You must also consider the time of its release. It tells us that, the producers and the directors have now started to see him in the summer blockbusters. Days are not far when we'll see him in big budget movies alongside with Hollywood heavyweights.
Read More: Best Renee Zellweger Movies
11. Thor movies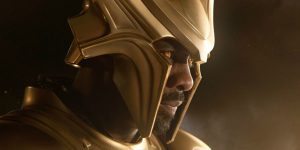 No matter how big or small the role is. No matter how short the screen time is. If played right any role could be a memorable one. Elba played a Nordic God, Heimdall, in the movie. Not only he made his presence felt among the heavyweights: Tom Hiddleston, Natalie Portman and Anthony Hopkins but marvelled by acting, Marvel Studios signed got him to sign a contract of four movies with the studio.
Read More: Best Meryl Streep Movies
10. Zootopia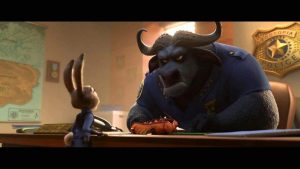 Again, he's not playing the lead. And yet again he stands apart from the rest of the stars. It's one thing to outclass as a person in flesh and blood but just with his voice, now that some persona he's got in there. The earlier movies but just a start. They were a statement of his acting skills. But now the real list starts where he got to play big roles.
Read More: Best Tom Cruise Movies
9. Pacific Rim
Authority. General Pentecost was all about authority. And Elba seamlessly brought that into the character. Because the movie, especially General Pentecost had so much dialogue that del Toro, the director of the movie, wanted somebody who when gives orders even the audience would submit to him. It this reason that Elba bagged the role.
Read More: Best Daniel Day Lewis Movies
8. Prometheus
Seems like Idris Elba has got the reputation, not as a lead but the character on whom the lead depends on. From the moment he wakes up from his cryosleep, the movie becomes his. As Captain Janek, he takes control of Prometheus, both the movie and the spaceship.
Read More: Best Oscar Issac Movies
7. The Mountain Between Us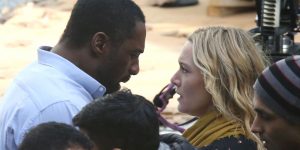 A highly debatable movie. Even Rotten Tomatoes has given it 44 out of 100 but there's something in the movie which stuck with me. Personally, I found this movie interesting. But couldn't make up my mind where to place it on the list, hence have kept it in the middle. Watch it for the performances of both Kate Winslet and Idris Elba, the movie might seem slogging but not their acting.
Read More: Best Kate Winslet Movies
6. The Jungle Book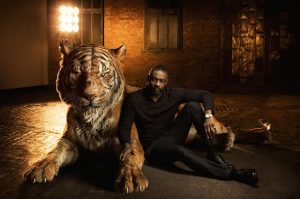 I must confess that I was a little skeptical when I first came to know about the voice cast. But was equally impressed when I watched the movie. Now I cannot imagine anybody else in that role but Idris Elba. Animation or real, this guy has a knack for playing the bad guy and he does it like a boss. The voice of Shere Khan was controlled, nothing over the top yet was terrifying.
Read More: Best Matt Damon Movies
5. The Office (Season 5)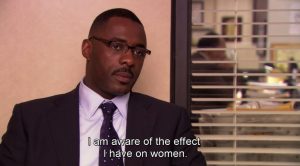 The TV show was already a hit series when he entered and Steve Carell was killing it. As Charles Miner, Elba not only took charge as the boss' boss but tilted the spotlight on him. He was in the show only for seven episodes but people still remember the character.
Read More: Best Edward Norton Movies
4. Mandela: Long Walk to Freedom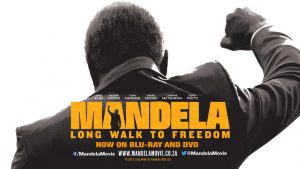 The movie was not well received, but it was big leap for Idris Elba as an actor. Many of the renowned critics gave his performance a thumbs up. This was a very important movie in his career. Released in the same year as Pacific Rim and Thor: The Dark World, Elba went from playing a supporting role to the main lead.
Read More: Best Heath Ledger Movies
3. Luther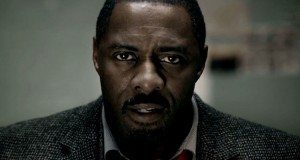 As John Luther, Idris Elba once again proved why he's the king of TV shows. He nails the roles of a detective who has a turbulent personal life. The way he displays his inner conflicts and battle with the darkness within himself is simply exceptional. You start watching the show and slowly even you slip in his dark world. The series is pure thrill.
Read More: Best Robert De Niro Movies
2. Beasts of No Nation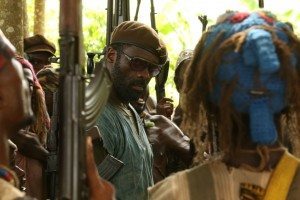 The movie should have been nominated at the oscars but wasn't. Elba should have won the Academy Awards for this but he wasn't even nominated. Once again the Oscars proved they are a racist organisation. Beasts of No Nation is by the biggest movie in his career. Known as the Commandant in the movie, Elba is the godfather of kids who have lost their parents, training them to be able and strong. But as a matter of fact Elba is nurturing them to be the monsters. Elba is terrifying (as usual) and the movie is dark and chilling.
Read More: Best Jim Carrey Movies
1. The Wire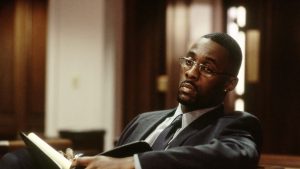 You can say that this is where everything started for the DJ Big Driis. Probably it's because of this series that has led his bag most of his roles of an antagonist. If you haven't watched the series yet, then please do it right away. You'll hate and despise Stringer Bell at the same time you cannot stop admiring him.
Read More: Uma Thurman Movies