Take a bow for Shahid Kapoor, the prince of Bollywood. The eternally young actor with his boyish looks and relentless acting is surely someone you can call the future of Indian cinema. Whether it be acting, dancing, showing off perfectly sculpted abs, or topping the charts with his dating gossips; this guy has broken the ceiling everywhere. We are proud to present to you the list of top 12 Shahid Kapoor movies.
12. Shaandar (2015)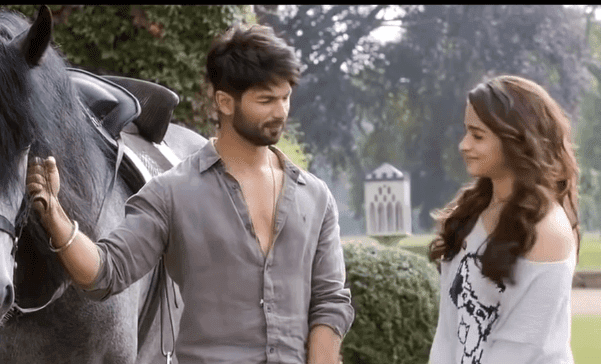 A recent movie of Shahid Kapoor this one can be best described as a freaky and non-mainstream Bollywood film. It is based on two people who are confused about their life and can't sleep. Like ever. The girl Alia Arora (Alia Bhatt) meets the boy Jagjinder Joginder (Shahid Kapoor) at her sister's wedding of all places. She is just attracted to him at first but then starts falling for him gradually; especially when he takes the pain of impressing and taking care of all of her family members. He even makes her sister realize what a mistake she is doing by marrying the boy her mother has chosen for her. This is a non-generic romance where the girl and her prince charming 'sleep' into the sunset together.
11. Dil Maange More (2004)
Nikhil Mathur (Shahid Kapoor) is a simple boy born and brought up in the small town of Samarpur. He longs to remain in that place all his life with the girl he loves. But his girlfriend Neha (Soha Ali Khan) has dreams of roaming around the world and feels Nikhil is holding her down. She leaves for Mumbai in search of her dreams, and he follows her only to get his heart-broken. He meets another girl Sarah (Tulip Joshi), who also uses him and leaves him at a crossroad. Just when he starts to accept defeat, he meets Shagun (Ayesha Takia), who is the girl of her dreams. The one who will revive the love in his heart. The only problem – his past doesn't seem to be keen on releasing him.
10. Fida (2004)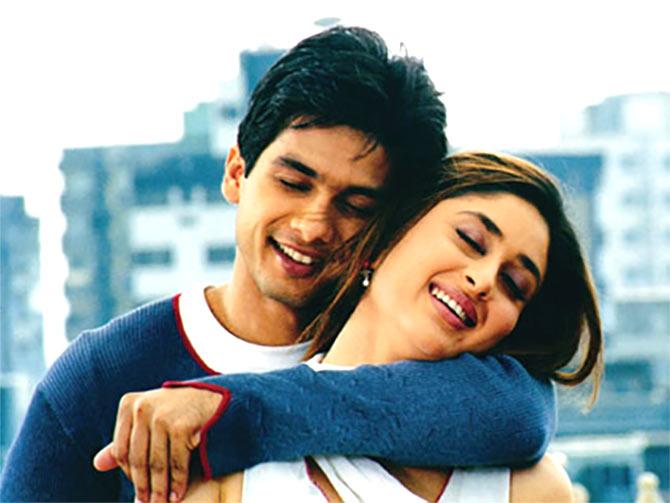 A romantic thriller, this is the story of Jai (Shahid Kapoor) who is a simple guy living his life in search of love. He sees Neha(Kareena Kapoor) and immediately falls in love with her. She rejects him at first but starts loving him when she gets to know him. In the meantime, the couple is under threat from an undercover don to whom Neha owes a large sum of money. To erase her debt, Jai accepts responsibility for a crime which was done by Vikram(Fardeen Khan), a professional hacker. After he escapes from the police's custody, Jai comes to know that it was a combined conspiracy of Vikram and Neha to fool him. He vows to take revenge when he survives a gun down with Vikram and Neha. Will he survive and come back to take revenge on the people who betrayed him? Or succumb to fate's ironical ploy?
9. Chance Pe Dance (2010)
This movie almost feels like Shahid Kapoor's own story. Despite being veteran actor Pankaj Kapoor's son, he didn't take his help in launching himself in the industry. He was a part of Shiamak Davar's dance company in the starting, and performed as a dancing extra in movies like 'Taal' and 'Dil to Pagal Hai.' From there he slowly solidified himself and got his big break with Ishq Vishk. The story of this movie is pretty smiliar. Sameer is a brilliant dancer wants to enter Bollywood. In poverty and constant house searching, he manages to give auditions only to be rejected every time. Sameer gets a chance to prove himself through a Talent search competition where he is sure he'll shine like a star. Will his dreams come true or will his destiny continue to play cruel jokes on him?
8. R… Rajkumar (2013)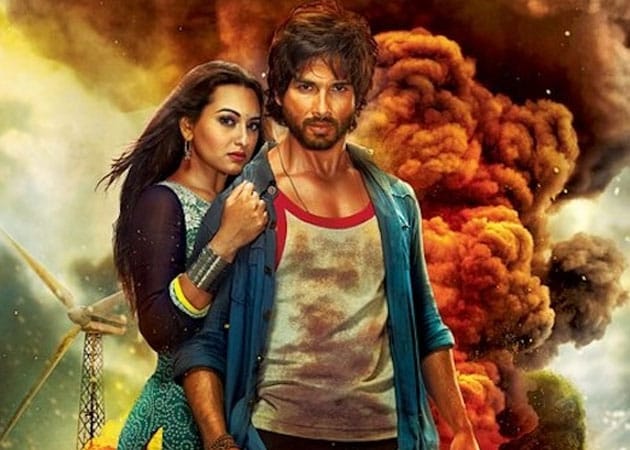 After a string of failures, which the critics claimed to be the end of Shahid Kapoor's career, he bounced back and gave this hit movie. The reason this movie is so unique is that it was entirely different from any other movie Shahid had worked in. An Action Thriller with the right touch of comedy and cheekiness, you can call this film a smack dab Bollywood mainstream meat. Shahid plays the role of Romeo Rajkumar, a rowdy goon who falls in love with Chanda, played by Sonakshi Sinha. Then comes in the villain, Shivraj i.e. Sonu Sood. Unsurprisingly he also falls in love with the heroine and wants to keep her for himself. What ensues is a typical hero and villain battle where you don't get any points for guessing who wins in the end.
7. Kismat Konnection (2008)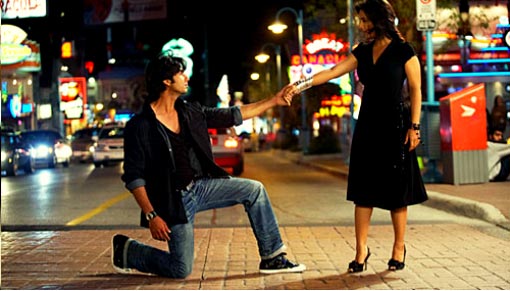 Raj Malhotra (Shahid Kapoor) is a brilliant architect who has horrible luck. He hasn't been able to find a good job in the past few years and when he visits a gypsy asking her about the problem; she answers that he is in desperate need of a lucky charm. The next moment fate matches him up with a girl Priya (Vidya Balan) who brings with her all the luck he has been in desperate need of. In her presence, all his works seem to get sorted on their own. All doors are open, all success is his, and the angels of love smile upon him. The only problem? She hates his guts. He manages to make her trust him only to break it by telling her the real reason he wanted to be around her. He says he just wanted her luck with him and not the love she gradually starts feeling for him. What will happen when Priya comes to know the truth and decides to leave him? Will his luck walk all over him again?
Read More: Jennifer Garner Movies
6. Ishq Vishk (2003)

This was Shahid Kapoor's first movie for which he received the Filmfare for Best Male Debut. Rajiv (Shahid Kapoor) is an average college guy, and like any other his age he wants to be popular at the college and get a beautiful girlfriend so that his friends envy him. Also, like any other typical guy he totally ignores his best friend Payal (Amrita Rao) who is madly in love with him. He instead goes for the completely-out-of-his-league girl Alisha (Shenaz Treasurywala). All the ingredients are mixed with the typical elements. But what we get is not an ideal college romance. This movie due to the freshness of the actors and subsequent characters with an added advantage of right release timing turned out to be a sleeper hit.
5. Vivah (2006)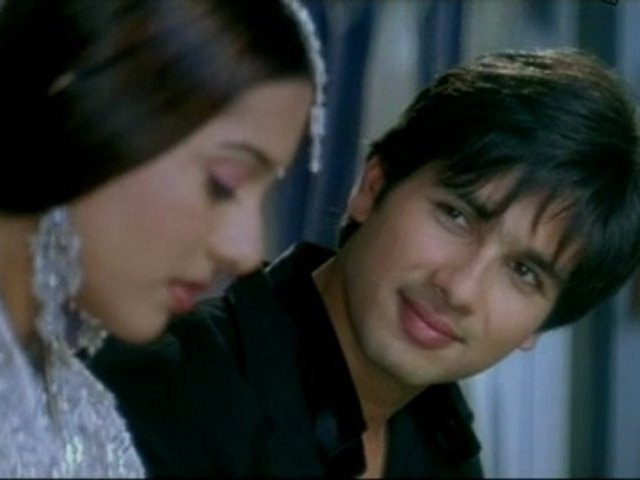 A romantic drama from Sooraj Barjatya starring Shahid Kapoor and Amrita Rao; already a formula for success. Add to that a unique plotline and some excellent acting by the performers involved. And you've got yourselves a mainstream Bollywood romance that can rival giants like DDLJ and Hum Aaapke Hain Kaun. This movie clearly demonstrates the maturity in acting of Shahid Kapoor after his formative years. The beginning was somewhat rocky, but as he positioned himself in the industry, he started learning every nook and cranny of mainstream Bollywood.
4. Kaminey (2009)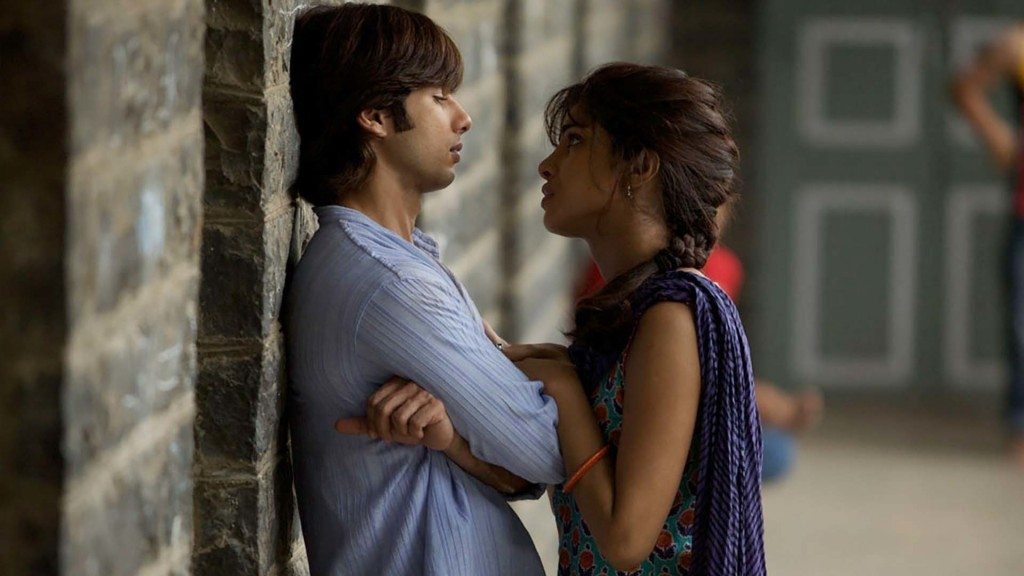 Lo, behold Charlie and Guddu – twins separated at birth. Charlie has a lisp while Guddu stutters. Charlie wants to become the king of Mumbai while Guddu wants to marry the love of her life Sweety (Priyanka Copra). How's that for no apparent similarity between identical twins? A common enemy though is in between them and their dreams. When Guddu steals a drug consignment of the underworld don Bhope Bhau (Amol Gupte), and Sweety comes out to be Bhope's sister the lives of the estranged brothers collide. A series of events give rise to a chain reaction that affects both of them and the people close to them. How will the strong one Guddu save and protect the weak one Charlie? Also, there is some palpable tension between Shahid and Priyanka. Probably because they were rumored to be a couple in real life at that time.
3. Jab We Met (2007)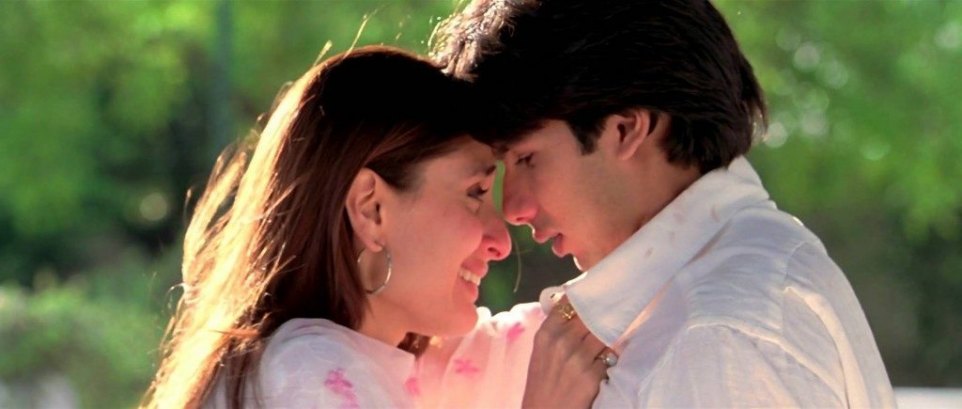 In the Romantic genre, this movie is considered to have a cult following. Released right before Shahid and Kareena's breakup, this one is the last meaningful movie where the couple acted together. Geet (Kareena Kapoor) is a happy-go-lucky girl who hasn't thought of anyone besides herself in her entire life. Wading through in a train, she meets Aditya who is the son of a wealthy business tycoon. He has everything in his life but love. Fed up with his life he is out there to kill himself. Until he meets Geet that is. She teaches him how to live his life to the fullest and then leaves him with an imprint on his soul. After some time Aditya finds out that Geet is missing and sets out to find her, unraveling all the secrets she had kept from him.
2. Udta Punjab (2016)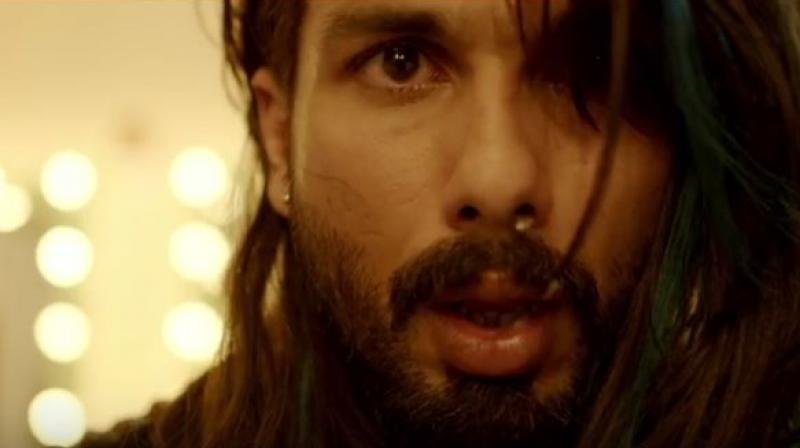 This is probably one of the best movies Shahid Kapoor has ever worked in. He plays the role of Tommy Singh, a modern rockstar who is addicted to the fame in every wrong way. He has tasted success very early in life, and so when it starts to slip away, he doesn't know what to do. It isn't until he meets Bauria (Alia Bhatt) that he realizes what a life of deprivation means and what the consequences of his actions have been for him and the others around him. Intense acting, fluent dialogue delivery, and perfect timing. The character almost makes you believe that Shahid is indeed a drug addict, even if he hasn't touched one drop of alcohol in his life.
1. Haider (2014)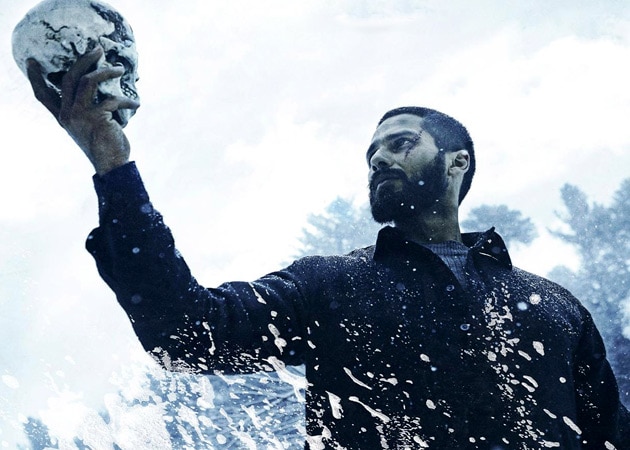 'Aawaz aa rahi hai aapko?' It was a hard decision between Udta Punjab and this one. But in the end, I decided that this one is the best one so far for Shahid. I won't say that he acted well or out of his skin because he didn't. He actually let himself go and went inside the skin of Haider Mir. A man haunted by his past and present alike, Haider is a man who has been driven insane by the betrayals of every person around him. When his mother joins in the treachery something clicks inside him. Standing in front of death he gets up with a brand new demented psyche -carved out of his previously damaged one- and punches fate in the face. This rendering of William Shakespeare's Hamlet is sure to take your breath away and leave you wanting for more. Unsurprisingly Shahid received the Best actor Filmfare for his performance in Haider.
Read More:Alexandra Daddario Movies