The handsome hunk Ranveer Singh is here to paint the town red. With a physique resembling a Greek God and eccentricity of a cocaine addict, this actor is set to make it big in Bollywood. Having already dated two of the biggest divas of Bollywood there doesn't seem to be anything that this actor can't do. With 'Padmavati' and hopefully yet another spectacular performance on the plate, we give you the list of top 9 Ranveer Singh movies, ranked from worst to best.
9. Kill Dil (2014)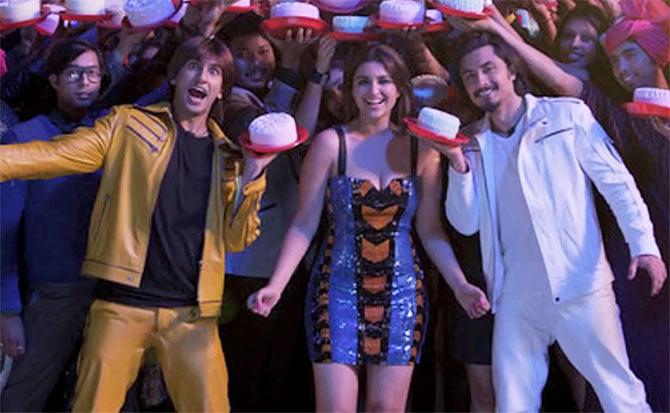 Tutu (Ali Zafar) and Dev (Ranveer Singh) are two crazy pronged goons who have been raised by a gangster, Bhaiyaji (Govinda). They are assassins working under Bhaiyaji's order until they meet Disha (Parineeti Chopra) and fall in love with her. You read right, they both fall in love with her. Dev decides to change his life and search a job so that he can be with Disha. But Bhaiyaji doesn't like that one bit. Will Dev be successful in escaping the narrow confines of crime or has his fate been written in ink? An offbeat movie with a tremendous show of acting from Govinda. There's nothing wrong except lack of a meaty script and undeveloped characters.
8. Gunday (2014)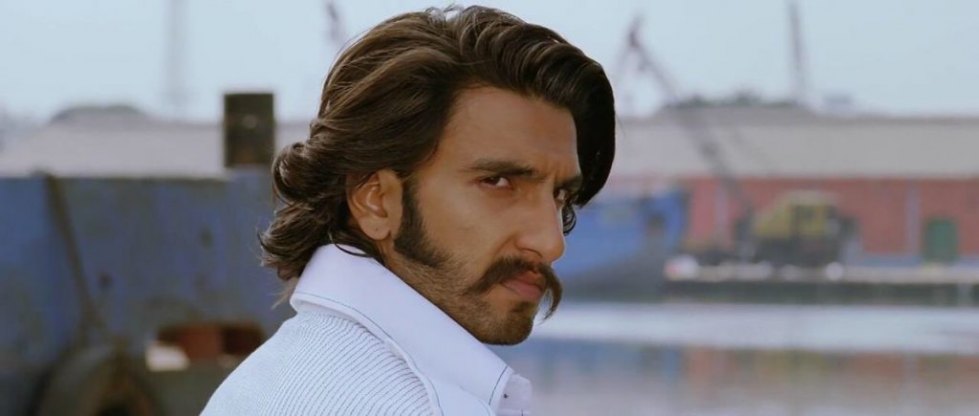 Well, even brilliant actors make mistakes. Especially when they're as inexperienced in the industry as Ranveer Singh. One could forgive him for such overacting in a movie., but certainly not for acting alongside Arjun Kapoor. There's whole another story there that I don't want to get inside. We hope we don't ever see him in such a movie again. Bikram (Ranveer Singh) and Bala (Arjun Kapoor) are refugees from Bangladesh who are the undisputed coal kings of Calcutta. To catch these self-proclaimed dons police takes the help of Nandita Sengupta (Priyanka Chopra). She comes in their life and makes them fall in love with her. This breaks their friendship and they come sworn enemies of each other. When the truth is revealed, both of them run away only to meet their death.
7. Ladies Vs Ricky Bahl (2011)
Marking the formative years of Ranveer Singh, Ladies Vs Ricky Bahl illustrates how he slowly moved from chocolaty characters like 'Band Baaja Baarat' to more serious and intense roles. This movie tells the story of Ricky Bahl, a playboy who fools women into believing that he loves them and then disappears with their money. Little does he know that three of his marks are onto him and have hired a con-artist of their own, Ishika Desai (Anushka Sharma). She plays the role of a wealthy woman who Ranveer can easily con, to catch him in the act or reverse-con him. But in the process, the two conners fall for each other. The three girls apparently don't like this union and interject. What happens then is something unexpected.
6. Dil Dhadakne Do (2015)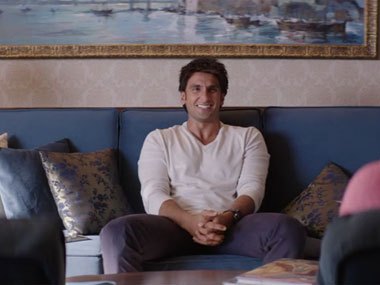 Speaking of switching from comparatively non-serious roles to intense roles, this one perfectly portrays the maturity that Ranveer Singh shows in his acting currently. The Mehras are a dysfunctional family with every one of them fighting their share of disappointment in life. The father Kamal Mehra (Anil Kapoor) who is a businessman has a love-hate relationship with his wife Neelam (Shefali Shah). Consequently, their children, can't find love in their life, for they have seen the dark side of it in their parents. Kabir (Ranveer Singh) falls in love with a dancer on a cruise the entire family is taking. Shefali (Priyanka Chopra), his sister, is fed up with her controlling husband and wants to get together with her childhood flame Sunny (Farhan Akhtar). The situation gets messy when all of them bury their secrets deep, in fear of what might happen if they come out.
Read More: Deepika Padukone Movies
5. Befikre (2016)
Starring the new and improved Vaani Kapoor in the role of French-born and brought up girl Shyra, this movie taps on the new definition of love in the 21st century. Shyra, a tourist guide in Paris meets Dharam (Ranveer Singh) a recent migrant to the city of love, all the way from Punjab. He's a comedian by profession and a lovemonger by choice. Expert in the arts of seduction and attraction he woos Shyra in the first sight. But their love is not long lived as their lifestyles are entirely different. After living together for one year, they decide to split up. Then they make one last mistake – remain friends. That's got to be deadly.
4. Band Baaja Baaraat (2010)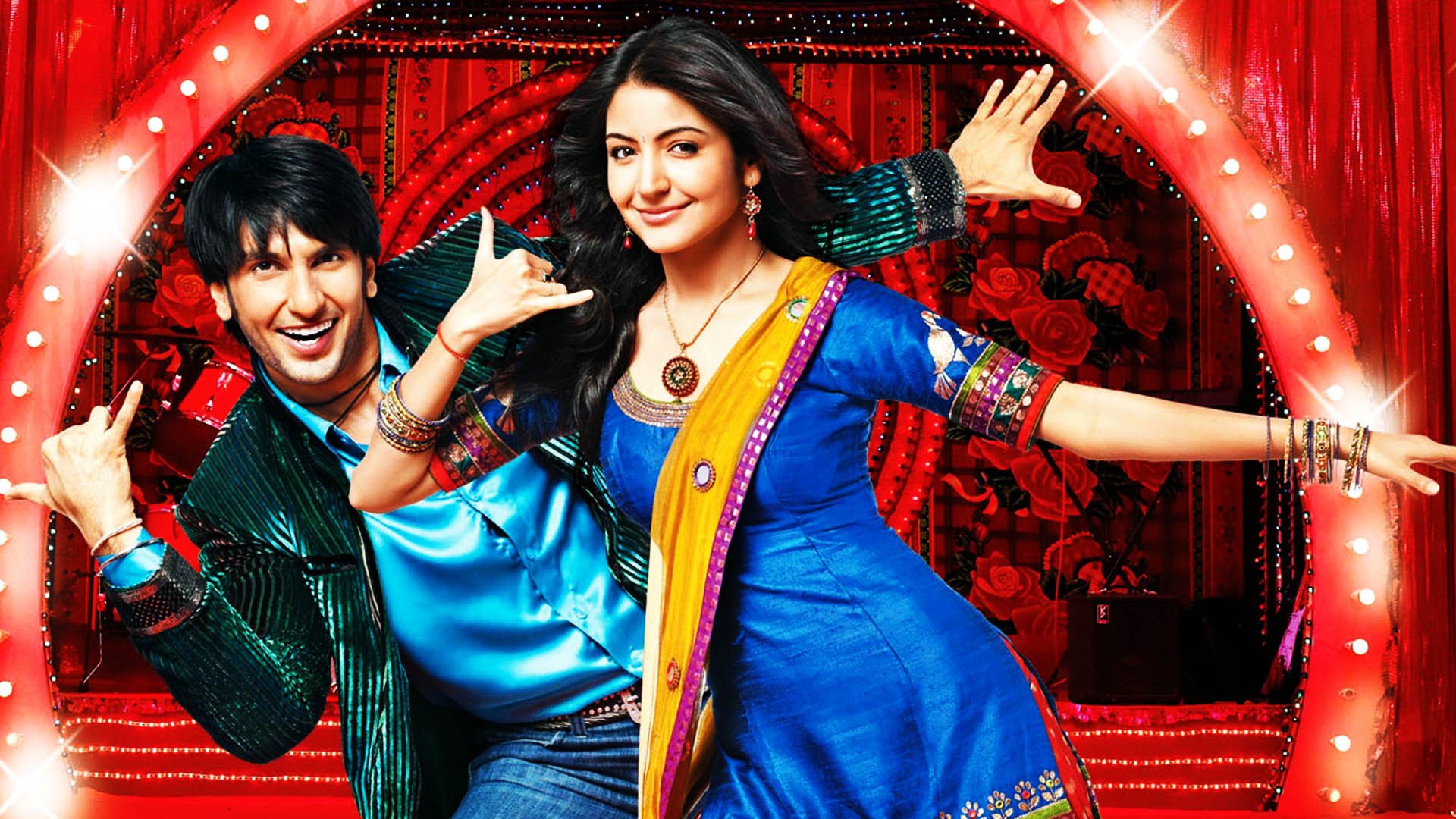 The first movie for Ranveer Singha and the third one for Anushka Sharma, it clearly shows the immaculate chemistry between the then real-life couple. Ranveer plays an irresponsible man-child Bittoo who falls for every other beautiful girl. Shruti (Anushka Sharma) is a career-focused girl who wants to open a Wedding Planning agency and excel in that field. She brings him on the right track, and together they build an empire out of thin air. The problem as always starts when the two fall in love. Bittoo freaks out on the aspect of committing to only one girl, and his rejection turns Shruti bitter. What built the empire also burns it down. What will happen when two veterans of the same game face each other on their own battlefield. Ranveer received the Best Male Debut Filmfare for his flawless performance in this movie.
3. Ram-Leela (2013)
A romantic drama and a noir, Ram-Leela might arguably be the best movie and performance of both Ranveer Singh and Deepika Padukone. The chemistry of the real-life couple can be seen clearly, with even better individual performances. The plot tells the story of two rival families, where on the opposite side of the fences two bachelors are longing for a life outside the captivity. The boy Ram (Ranveer Singh) meets Leela (Deepika Padukone), and they instantly feel a wave of passion towards each other. In between their love when Ranveer's brother is killed by Deepika's brother a war between the two clans ensues which makes Ranveer the new leader of his clan. Now a pride war starts between the tribes with each trying to outmatch each other and the two lovers stuck in between. This is a story of the deep passion of love and where it can take two human beings in their protest against the world.
2. Lootera (2013)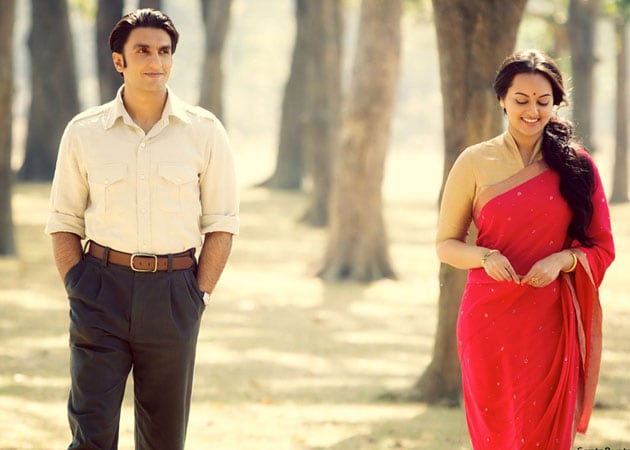 Partly based on the short story 'The Last Leaf,' Lootera tells the story of a thief who comes to Manikpur to steal money but ends up taking a lot else. Varun Shrivastav (Ranveer Singh) is a common thief and conman who visits the Chaudhary household with the intentions of taking all their wealth. But he falls for the girl of the house Pakhi (Sonakshi Sinha), and vice versa. At the day of their wedding, however, he takes everything valuable of theirs and escapes. After one year in the city of Dalhousie, they meet again, with Pakhi dying of tuberculosis and Varun hiding from police. Their reunion rekindles the fire, and both of them are faced with choices they would rather not think about. Brilliant acting by both the actors and some fantastic cinematography.
1. Bajirao Mastani (2015)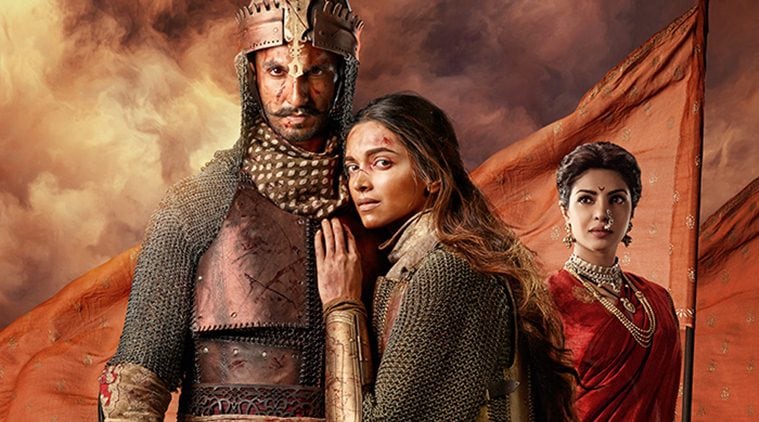 A dream project of Sanjay Leela Bhansali since 2003, Bajirao Mastani is based on the eternal love story of Peshwa Bajirao (Ranveer Singh) and his love Mastani (Deepika Padukone) the princess of Bundelkhand. The movie starts with the search for new Peshwa for the court of Chhatrapati Shahu, which stops on the talented and brilliant Bajirao. After ten years Bajirao's wife Shantabai (Priyanka Chopra) is visited by a widow who tells her that she will yearn for the love of her husband, the same way she has been because of Bajirao. Soon after the threads of fate weave their conspiracy and, Bajirao falls in love with Mastani on a military conquest to Bundelkhand. After Bajirao leaves, Mastani smitten by love follows him to Pune to make her dream of marrying Bajirao a reality. After that, it is a story of love, hatred, and jealousy which ultimately leads to an end which the Indian cinema will remember for a long time. Both Ranveer Singh and Deepika Padukone have displayed some envious and brilliant acting which is something to learn from, for the Bollywood newbies and veterans alike. The chemistry between the two is out of this world. We will surely anticipate the same chemistry or should I say anti-chemistry between the two for the upcoming 'Padmavati'.
Read More: Idris Elba Movies