Christopher Waltz. He hasn't done a lot of movies till now, but has already developed a fan following thanks to his perfect choice of roles. An Austrian German by birth, Waltz has given some truly memorable performances in the past few years.He has this charm which very few actors have, that enables him to play positive as well as negative roles with ease. Here's the list of top 7 movies of Christoph Waltz:
7. Carnage (2011)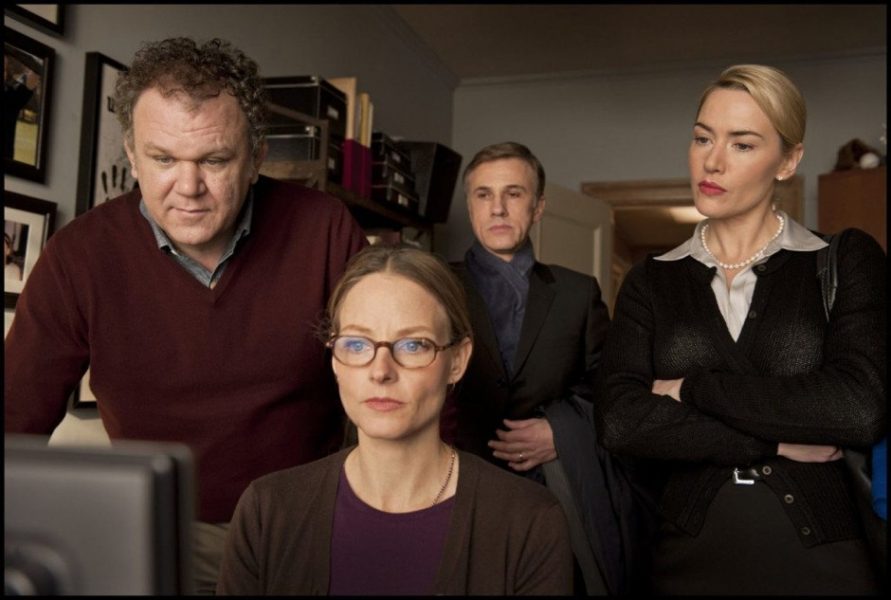 Roman Polanski. I think these 2 words are more than enough to convince you to give this brilliant black comedy a watch. Polanski has managed to assemble a brilliant star cast:Jodie Foster, Christoph Waltz,Kate Winslet and John Reilly. The movie revolves around the parents of 2 boys who have had a big fight in school and how the parents try to sort things out, only leading to disastrous and hilarious consequences.This movie is a classic tale of making a mountain of a molehill. Polanski manages to sketch his characters really well, and Waltz is brilliant as Zachary's dad who is the only one who is able to realise the pointlessness of their meeting. Waltz gets his comic timing on point. A very underrated movie that merits at least one watch.
6. The Zero Theorem (2013)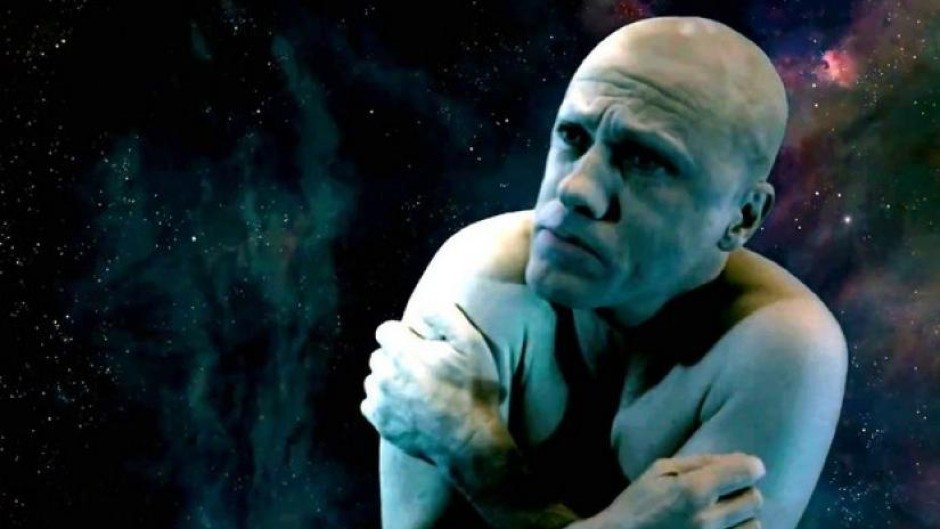 This science-fiction film directed by Terry Gilliam, director of 12 Monkeys, is strictly average. The movie is about a computer expert Quhen Leth, who is hired to decode a theorem and the movie is about how he goes about doing that.He has to crack the Zero Theorem, which aims to prove that in the end the universe is absolutely nothing and life is meaningless. However, Leth is actually in the pursuit of finding the true meaning of life. Though the movie had the potential to be truly great, the convoluted plot didn't really work in its favour. However, all critics unanimously praised Waltz's performance, hailing it as one of the finest of the year.
5. Water for Elephants (2011)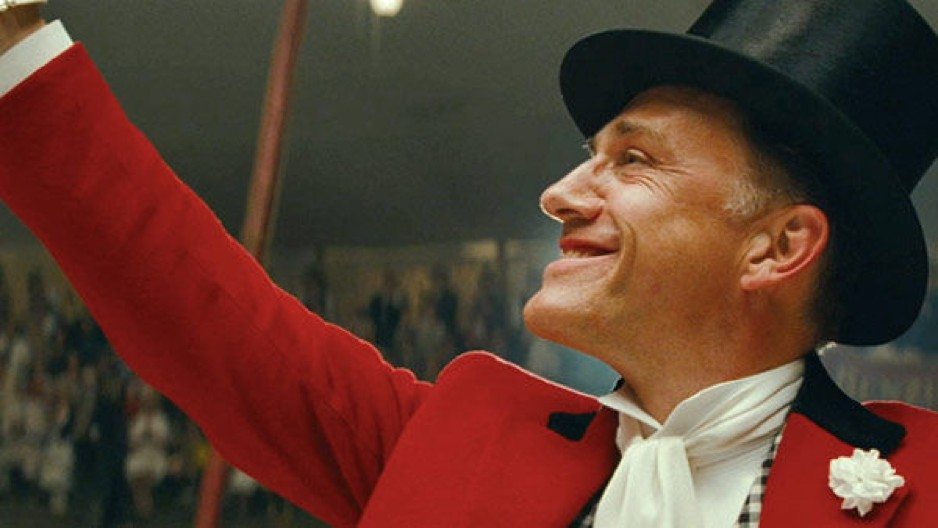 This romantic film was adapted from a book of the same name by Sara Gruen. The movie is about Jacob who joins a circus, whose ringmaster is a brutal and violent man August and the consequences when Jacob falls in love with August's wife Marlena. Waltz plays August Rosenbluth, the evil and vicious ringmaster. As a man who commits atrocities against people as well as animals, Waltz is menacing right from scene one. You absolutely loathe and detest August and his demise at the end is a well-deserved one. The movie was fairly engaging and entertaining. The audience thoroughly enjoyed this movie as it was a perfect family entertainer.
4. Big Eyes (2014)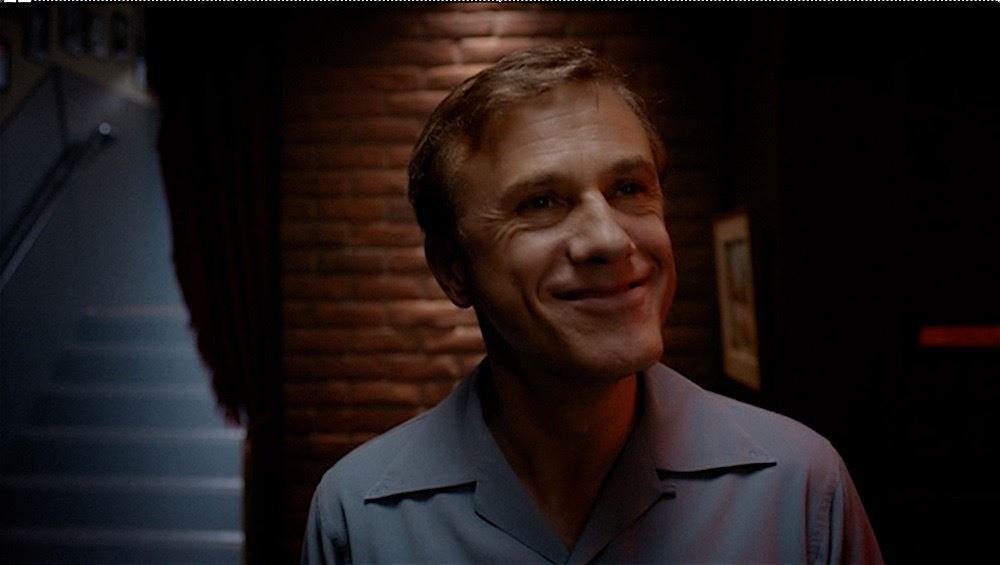 Tim Burton's 2014 outing Big Eyes is a very intriguing movie. The movie is about a man who takes the credit of his wife's paintings. But when they separate, she decides to fight for honesty. Based on the real life story of Margaret and Walter Keane, this movie is immensely engaging right from the first scene. The movie also gives the valuable lesson of standing up for yourself even when everyone is against you. Tim Burton has made this film really well, managing to convert a true life story into a riveting tale. Waltz was superb in this film as Walter and the way he portrays his emotions, his rage, his shock is so well done. However, Amy Adams certainly stole the show from everyone, winning a Golden Globe for her performance.
3. Django Unchained (2012)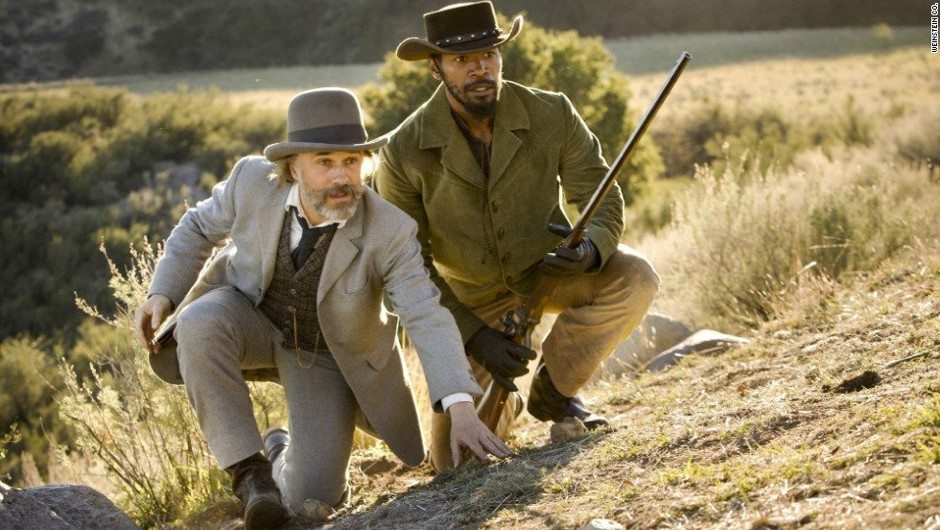 Django Unchained is one of the better films I have seen in this decade. It is a brutal, unflinching look at racism and slavery. Tarantino proved his genius while writing this excellent film. Waltz plays King Schultz, the bounty hunter who along with a slave Django embarks on a journey to free Django's wife who is a slave to Calvin Candie, a plantation owner. Though Waltz is overshadowed in the movie by Jamie Foxx's sincere performance and Leonardo DiCaprio's terrifying performance, he certainly manages to hold his own. He is simply outstanding as King Schultz. He won an Academy Award for Best Supporting Role and deserved it. Though the movie ran into a few controversies because of its gore and violence as well as portrayal of racism, one cannot deny that this movie was genuinely very entertaining.
2. Spectre (2015)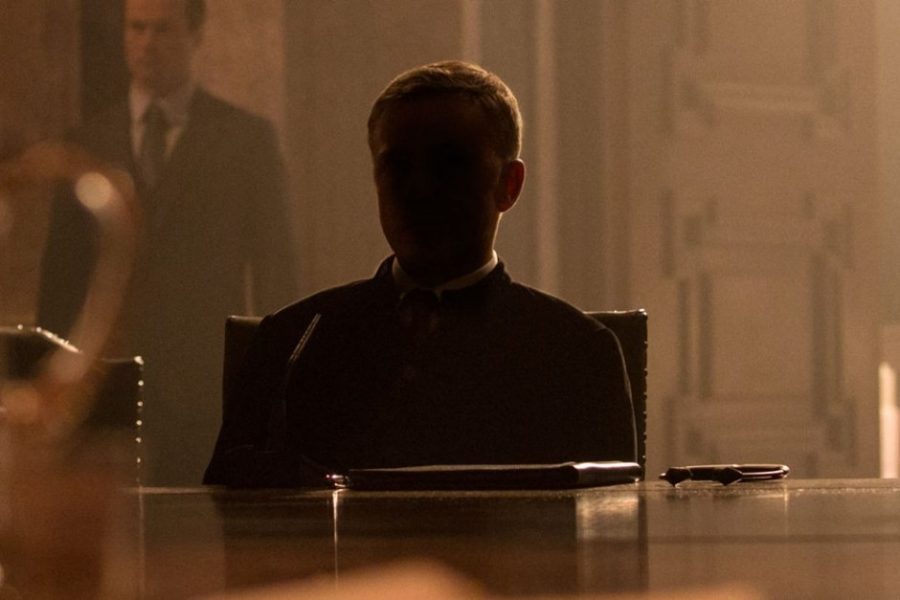 The latest film in the very successful Bond franchise, Spectre was very well shot and very entertaining though it offered nothing new to the franchise. However if there was one thing that stood out in the movie, it was Ernst Stavro Blofeld, played by Christoph Waltz. Blofeld is one of the most popular Bond villains of all time and he was making a return to Bond films for the first time since Daniel Craig has become Bond. Blofeld is evil, creepy, and insane. He was the head of the organisation SPECTRE, the same organisation which previous villains like Le Chiffre, Raoul Silva belonged to. Waltz, breathes fire into this role. In the limited screen time he has he manages to have an influence on the proceedings. While obviously it was Daniel Craig who stood out yet again, Christopher Waltz too gained a lot of praise for his portrayal of the most popular James Bond villain.
1. Inglorious Basterds (2009)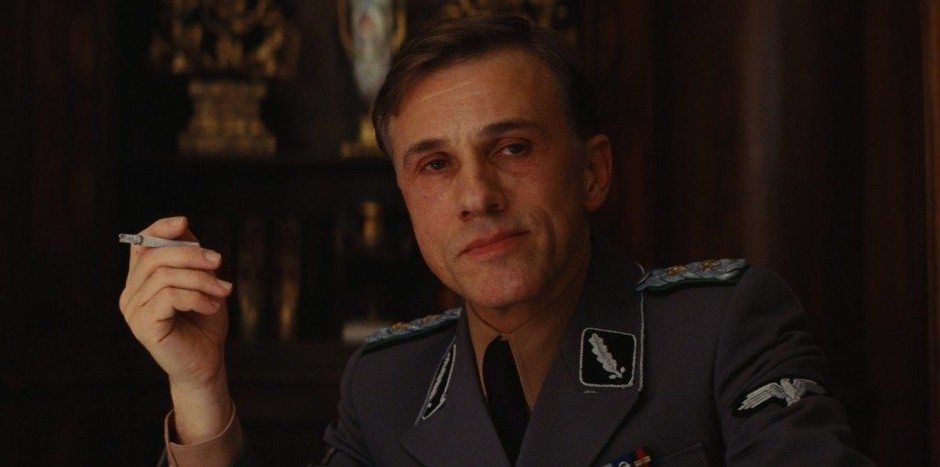 An easy choice for numero uno, isn't it? Inglorious Basterds is one of the most entertaining movies to have been made in recent times. The movie, despite its violence, never fails to entertain you right through its runtime. And the credit for that has to go to Tarantino. But the highlight of the movie, no doubt is Christoph Waltz as Colonel Hans Landa. As the antagonist of the film, Landa is one of the most charming villains you will ever see in a movie. His charm acts as a perfect foil to his inner demons as he talks politely to everyone in the beginning but once he shows his true colours, is very terrifying. Colonel Hans Landa is terrifying and cunning. Waltz shines through this role making it his own, right from the first scene where he kills Shoshanna's family. He is easily my favourite villain since a really long time. True class.
Read More:Tom Hiddleston Movies