Kate Beckinsale has been part of the industry and managed to establish herself as one of the most exciting Hollywood movie stars of the century but her raw prowess as an actress still remains largely overlooked. Now this could be attributed to the fact that post 'Underworld', most her roles have come in action flicks where she never really got to prove her range and skills as an actor. However, she has done a wide variety of works in many different genres, ranging from comedy and drama to romance and action. Her talent is unquestionable, and her raw sensual charm irresistible. So with everything said now, let's move on to our article here which takes a look at the list of top 12 movies of Kate Beckinsale.
12. Underworld Series (2003-2016)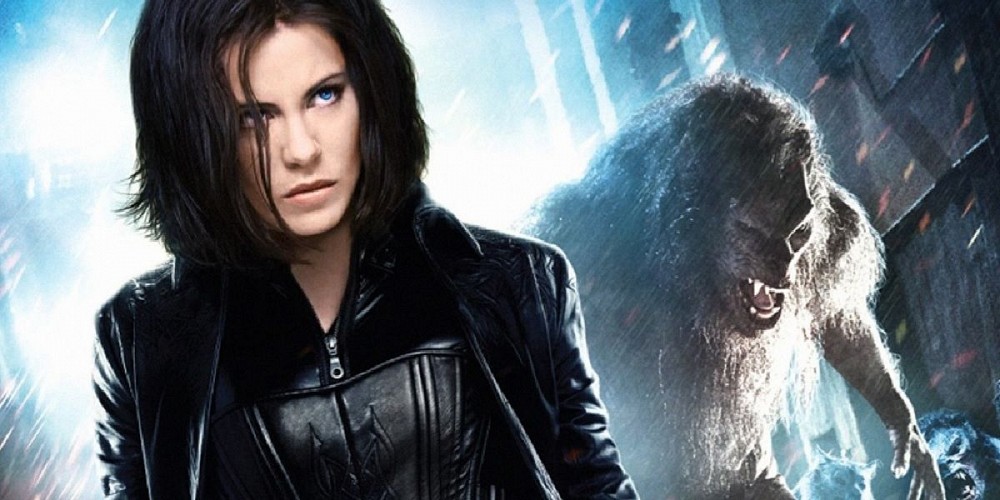 Arguably one of the most popular action franchises ever made, the 'Underworld' film series is quite fun and entertaining to watch despite the shallow storylines and weak character development because Beckinsale's wildly exuberant, charismatic performances in the movies make up for its flaws. Beckinsale as Selene is simply the most entertaining aspect of the series and it's amazing how she could just turn a completely ludicrous, trite franchise into something endlessly watchable and entertaining. Though the series displays less of her acting prowess and more of her charismatic screen persona, it garnered her worldwide fan following and she went on to star in numerous action flicks.
11. Everybody's Fine (2009)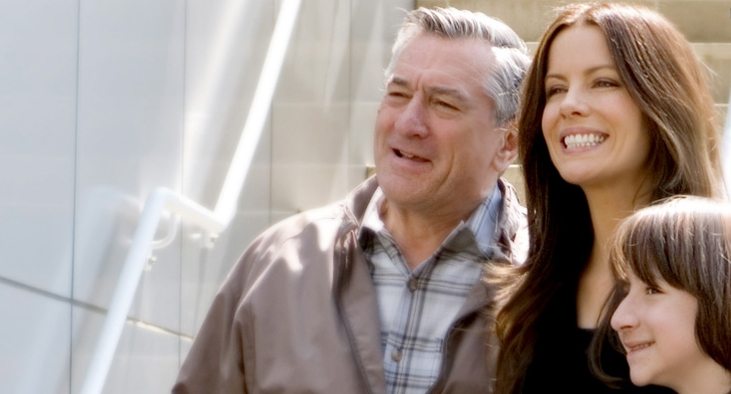 Well, this is more of a guilty pleasure for me, to be honest. This overwhelmingly melodramatic drama stars Beckinsale as one of the daughters of Robert De Niro's character in the movie. The film is sentimental and simplistic in its approach but there's an underlying sense of hope and optimism that makes for an immensely satisfying experience which is further elevated by beautifully touching performances from its cast. Beckinsale stands up to the great Robert De Niro and she delivers a fiercely bold yet touchingly vulnerable performance that makes her character look so real despite some parts of it being underdeveloped.
10. Stonehearst Asylum (2014)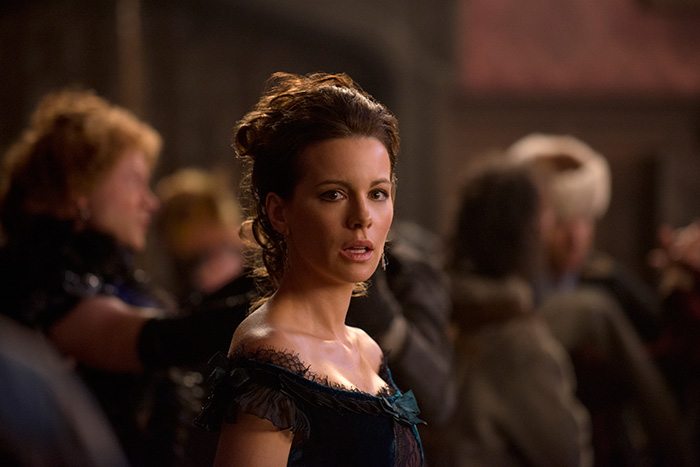 Brad Anderson knows how to make a compelling drama with strong elements of suspense and thrills. Films like 'Transsiberian' and 'The Machinist' are testament to his abilities as an amazing genre filmmaker. This one, however, doesn't hold up to his best works but what's most appealing here is that it's not a film that tries to be great. It's pure fun and with a fine cast, Anderson makes it even more compelling. Beckinsale's performance here is wildly manic, insanely charming and relentlessly energetic; she has an absolute blast with the role and like she always does, turns the film into a more engaging, entertaining experience than what it seems on paper.
9. Contraband (2012)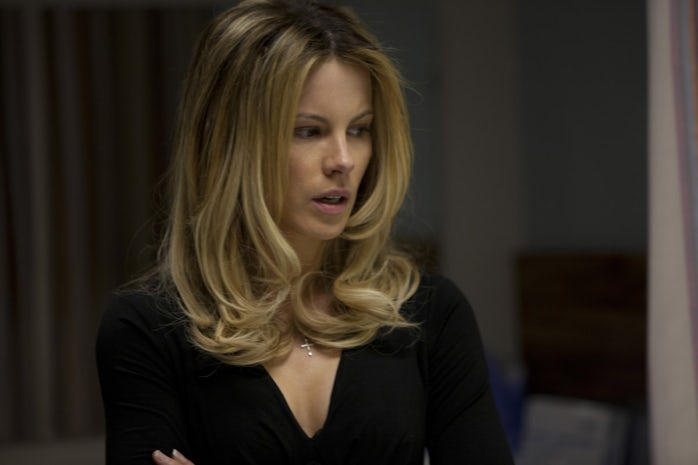 By this time, Beckinsale had already established herself in the action arena. With films like 'Van Helsing', 'Whiteout and the 'underworld' series, she had an impressive body of work to show off and had turned into one of Hollywood's most exciting movie stars. This highly engrossing action flick stars her alongside Mark Wahlberg as she plays the wife of his character. It's an out and out Mark Wahlberg show but Beckinsale manages to show off her presence in the movie with her highly vibrant screen persona which brilliantly compliments Wahlberg's energetic performance in the lead role.
8. Total Recall (2012)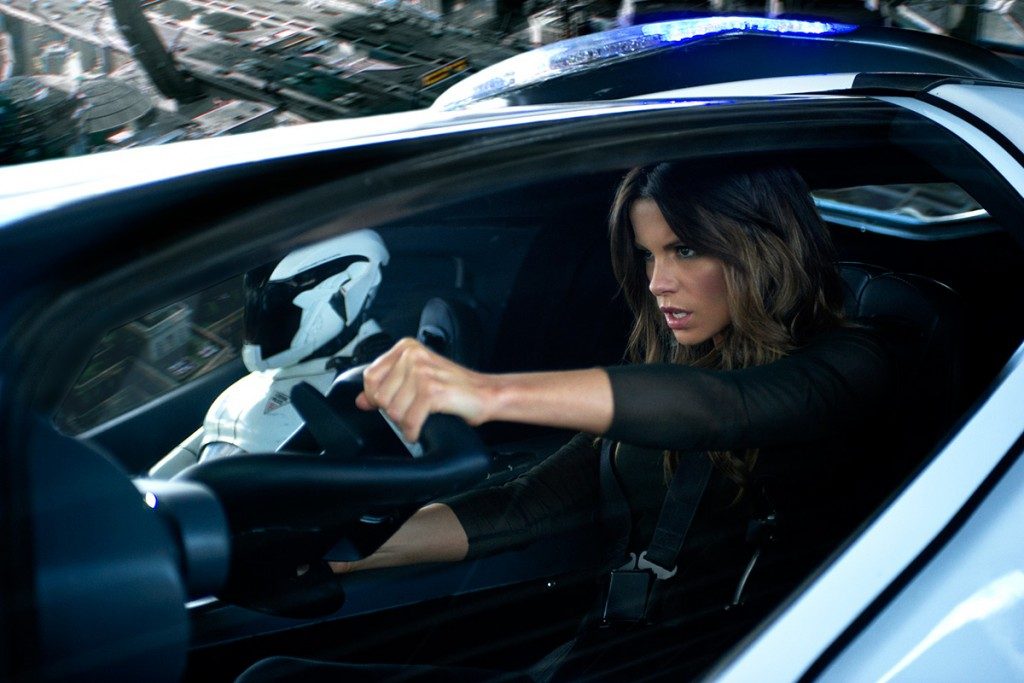 As the remake of a stone cold classic, 'Total Recall' fails on many levels but it certainly has its moments. The film lacked deftness in its handling of the themes and the characters weren't well etched which hugely hampered the experience, but it does have many inspiring moments that make for a wildly entertaining experience. Beckinsale plays the undercover agent who pretends to be Quaid's wife and while the film doesn't give her much to explore in terms of acting, she certainly impresses in many of the action sequences.
7. Serendipity (2001)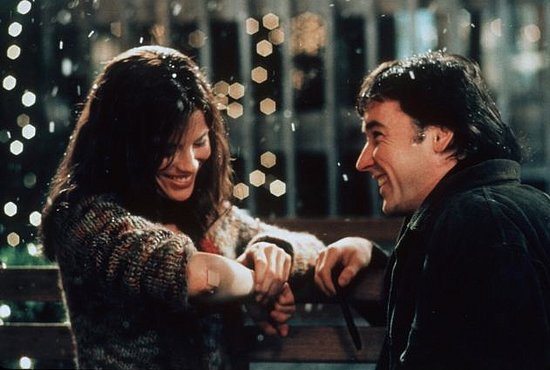 This gloriously charming romantic drama tells the story of a couple who is desperate to get in touch with each other years after they first met and fell in love. As its title suggests, the couple for some kind of luck or chance that will get them back together. It stars John Cusack alongside Beckinsale and they deliver endearingly charming performances that hold the film despite its glaring narrative flaws. Beckinsale in particular is great fun to watch in the lead role and her endearing screen presence gives the film endless re-watch value.
Read More: Mel Gibson Movies
6. The Last Days of Disco (1998)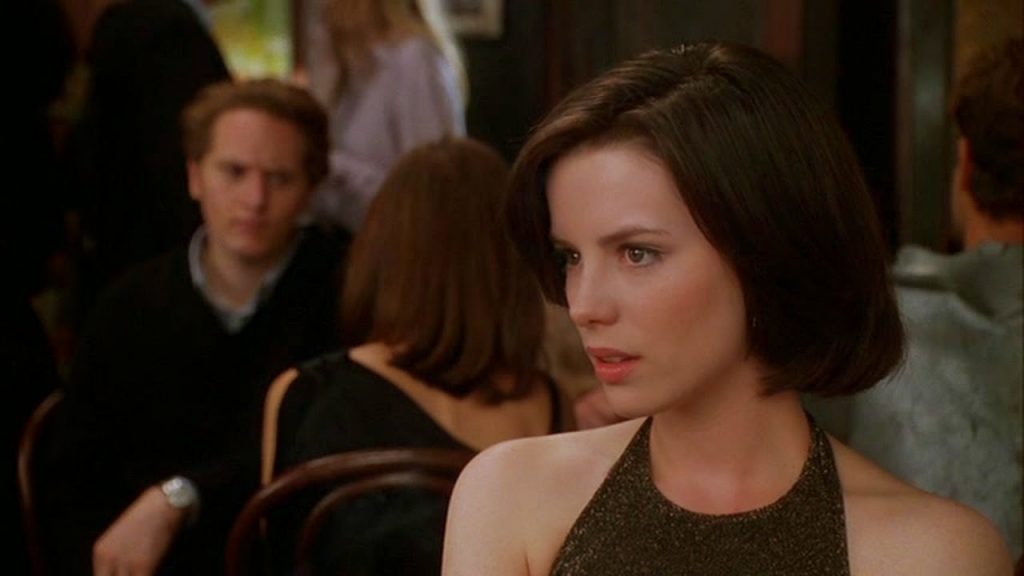 White Stillman's criminally overlooked comedy drama revolves around a group of friends who frequently meet each others and hang out at a disco palace. Beckinsale has one of the lead roles in the film and it's sad that her performance remains vastly overlooked. It's a wildly liberating performance that is intoxicating in its emotional freedom, charm and exuberance and Beckinsale delivers it all in a way no one else could have. Definitely one of the most underrated performances and movies of the 90s.
5. Laurel Canyon (2002)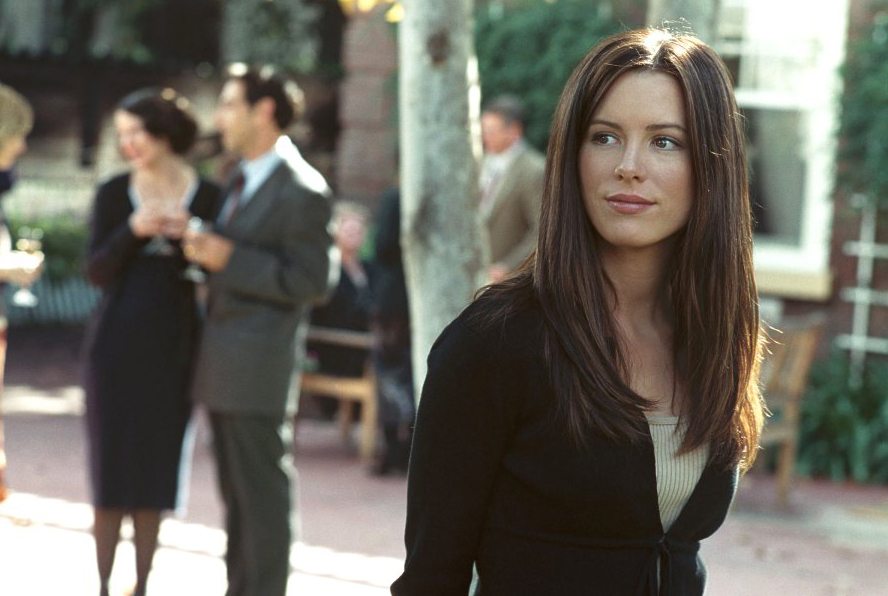 Starring alongside the great Frances McDormand and Christian Bale, Beckinsale proved to be a real acting force here. The film follows a young couple who movie to the man's mother's house while she is away but contrasting lifestyles and strikingly different attitudes begin to complicate things massively. Beckinsale never gets buried under the intimidating screen presence of Bale or the genius of McDormand and she delivers a fiercely strong performance that rivals her co-stars and she, to a good extent, helps in making the film an immensely compelling watch.
4. Snow Angels (2007)
This gripping drama depicts the relationship between a man and a woman who is already married and cheating on her husband. Their relationship takes various turns with the arrival of a new girl to whom the man is attracted. Directed by David Gordon Green, the film is quite intense in its storytelling style and deviates from cliched dramatic contrivances which makes for a thoroughly engaging experience. Beckinsale's beautifully understated performance as Annie Marchand is one of the highlights of the film and her exceptional range as an actress is well on display here.
3. The Aviator (2004)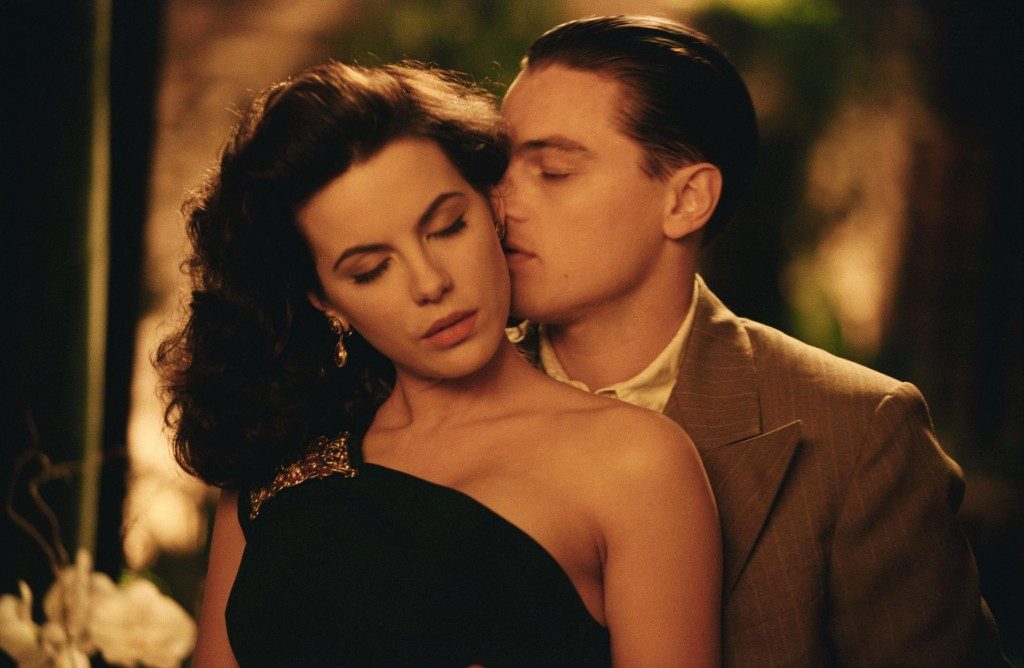 One of Martin Scorsese's finest works of the 21st century, 'The Aviator', like most of his other works, is a film elevated to new heights by its stunning cast. Leonardo DiCaprio and Cate Blanchett deliver, arguably, the 2 best performances of the movie but Beckinsale's performance as Ava Gardner often gets overlooked. She manages to bring a sense of maturity to the role that seems quite simple on the surface which is what lets her performance gets slipped under. She's bold, charismatic, charming, seductive and so beautifully vulnerable. In the scenes featuring DiCaprio, she brilliantly manages to stand up to him which is saying a lot.
2. Nothing But the Truth (2008)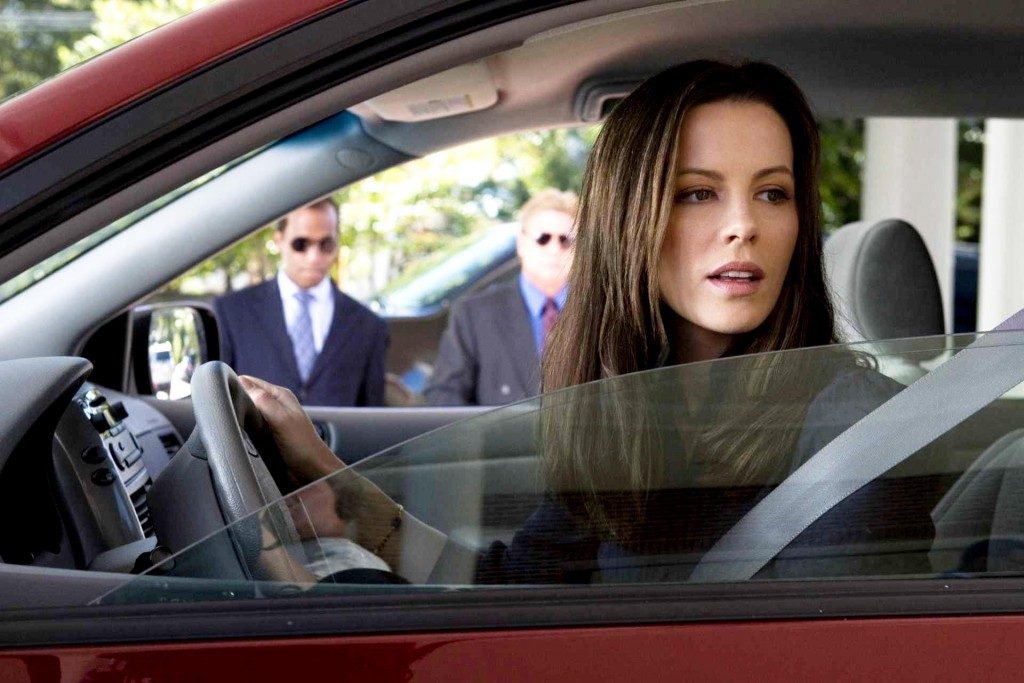 Another great film and an ever greater performance. Beckinsale's turn as Rachel Armstrong in this Rod Lurie directed drama is possibly one of the more powerful performances we've seen from a female lead in the last decade. She plays a journalist who is jailed for not revealing the source of her story which unveiled the identity of a CIA operative. It's an emotionally draining performance and she completely gets into the character, brilliantly managing to portray the frustrations, anguish and pain of the repressed in a way that makes the film a lot more compelling and riveting than it looks.
1. Love & Friendship (2016)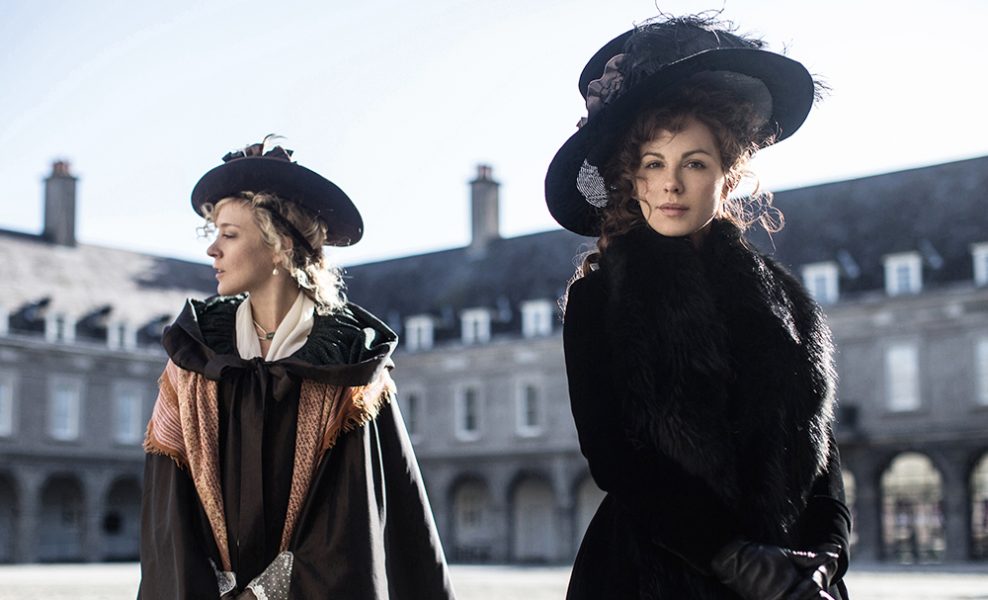 'Love & Friendship' is easily the best movie she's been in and possibly her finest performance to date. Set in the 18th century, the film follows a cunning woman who uses manipulative tactics to find herself and her daughter a suitable partner. It's an invigorating drama that blends elements of humor, romance, drama to craft an overwhelmingly emotional experience that is further heightened by the central performance of Kate Beckinsale. She so beautifully embodies the character, infusing charm, wit, flamboyance, style, sensuality on to the role as she paints every single flaw of Lady Susan Vernon.
Read More: Ajay Devgn Movies