Although Ajay Devgn showed us his acting chops way back in 1985 in a film called 'Pyari Behna', his career officially started off with the 1991 hit film 'Phool Aur Kaante'. He once said that he wanted to follow in his father's footsteps and become an action choreographer, but acting was written in his stars. With his tilted head while delivering dialogues, his daredevil stunts atop bikes and cars and his awkward dancing skills, Ajay Devgn has done it all. Having tried his hand at almost every genre ever since, the actor-turned-producer-turned-director has certainly come a long way.
Today, Ajay Devgn is one of the busiest actors in the Hindi film industry, who has not only won a million hearts across the globe but also a number of awards. A star in his own right, Ajay Devgn broke all conventions of a typical lead actor when he first appeared on the silver screen and soon enough with his acting skills, made his way to the top. Here's a list of top Ajay Devgan films selected from his vast filmography. You can watch some of these best Ajay Devgan movies on Netflix, Hulu or Amazon Prime.
16. Phool Aur Kaante (1991)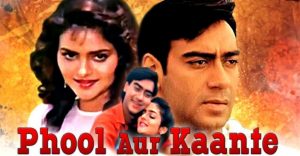 The film opposite Madhoo marked Ajay Devgn's entry into Bollywood and then there was no looking back for the actor. The images of him embarrassingly dancing to Maine pyaar tumhi se kiya hai and the daring full-split on the motorbikes are difficult to shake off. Ajay Devgn had proved his mettle already and a new star was born.
15. Vijaypath (1994)
The high-on-drama action film was a revenge saga, which became quite a hit back then due to its tried and tested filmmaking formula. Add to it some good music, taut storyline and an outstanding performance by debutante Tabu and Ajay Devgn and the film went on to become one of the highlights of his career.
14. Singham (2011)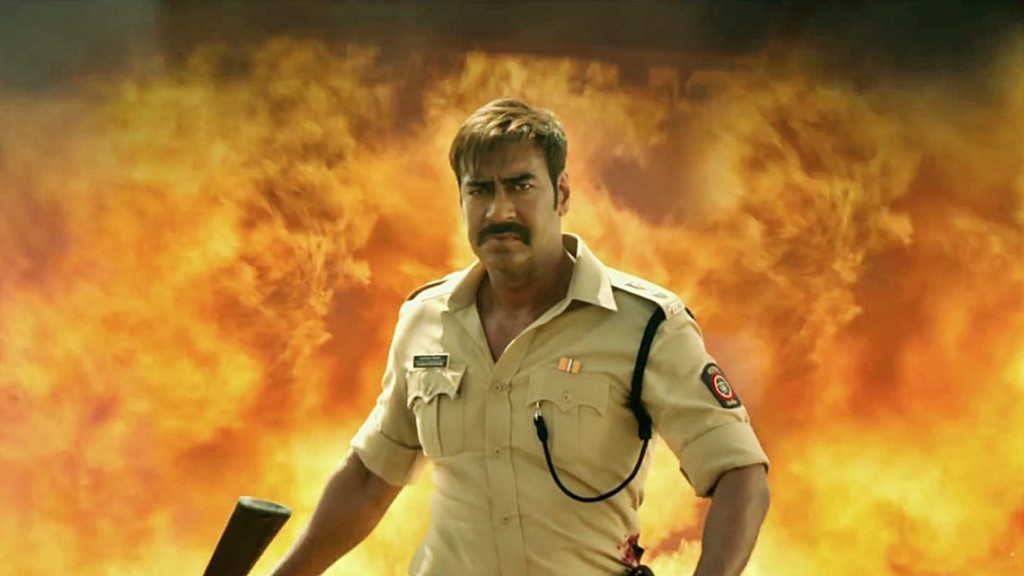 Ajay Devgn had a re-birth in the action avatar in 'Singham'. He gave, as in other action films on his resume, a ferocious performance. But to his fans disappointment, instead of returning back to his "serious" film career he decided to never look back and continued charting out one dismal action movies after another. 'Singham' probably is the lone exception in the array of action films he has done over last five years in that it is at least watchable.
13. Pyaar To Hona Hi Tha (1995)
The film, which was a remake of Meg Ryan-starrer 'French Kiss', released in the same year as 'DDLJ'. 'Pyaar To Hona Hi Tha' had a mix of drama, comedy, action, emotion and oodles of romance, and at the helm of it all was Ajay Devgn, who managed to pull off each emotion with perfection.
12. Drishyam (2015)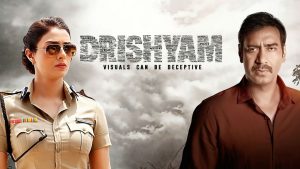 A remake of the Malayalam film of the same name featuring Mohanlal, Ajay Devgn's 'Drishyam' was a huge hit commercially and critically. Along with the surprise climax and the different storyline that were lauded by one and all, praises were showered upon Ajay Devgn too, for his outstanding performance. His '2nd Oct Memes' are on everyone's lips even two years after its release!
11. Bhoot (2003)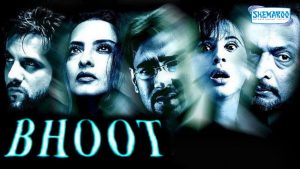 A Ram Gopal Varma film based on the occult, 'Bhoot' undoubtedly was a Urmila Matondkar film all the way. But Ajay Devgn, who played her onscreen husband, left no stone unturned to spook us too! Despite stars like Nana Patekar, Rekha, Tanuja, Seema Biswas, Victor Banerjee and Fardeen Khan in remarkable roles, Ajay Devgn stood out in the ensemble cast.
Read More: Best Akshay Kumar Movies
10. Hum Dil De Chuke Sanam (1999)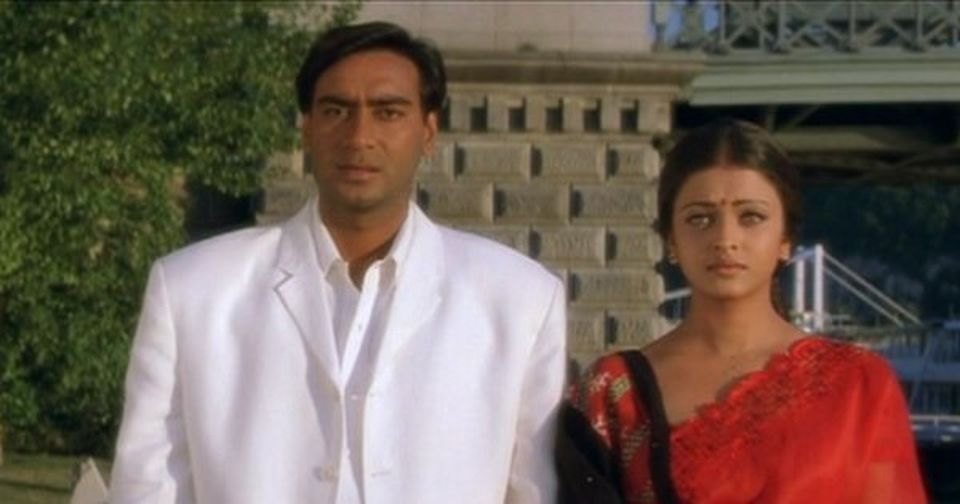 Ajay Devgn had played the unconventional lover boy roles in his previous films, but 'Hum Dil De Chuke Sanam' marked him as a serious actor. His performance as the reticent, newly-married man, on his way to reunite his new bride with her paramour was an act par excellence. Watch him in the scenes when his eyes were required to do the talking!
9. Deewangee (2002)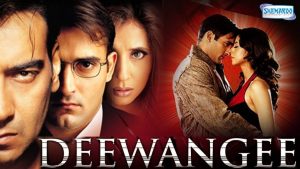 Though the film was not a big commercial success, Ajay Devgn's portrayal of a man suffering from split personality disorder was highly appreciated. He slipped into the skin of his characters with finesse and despite talented actors like Urmila Matondkar and Akshaye Khanna sharing the frame with him, Devgn stole their thunder!
8. Ishq (1997)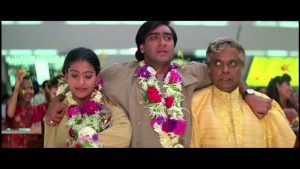 The film had four main leads – Aamir Khan, Juhi Chawla, Kajol, and Ajay Devgn – and each had a different yet prominent role to play. The light-hearted rom-com revolved around these four whacky characters and despite Aamir Khan grabbing most of the limelight, Ajay Devgn did everything he could to entertain the audiences with his crazy antics. And boy! Didn't we love him!
7. Once Upon A Time In Mumbaai (2010)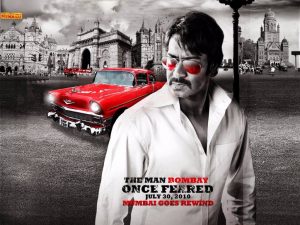 Loosely based on the life of the sympathetic smuggler Haji Mastan, the film received rave reviews at the box office for its true-to-life characterizations. Ajay Devgn got his teeth into the role firmly and brought Mumbai's first ever underworld don alive on the big screen, much to the delight of his fans and naysayers alike. Luck favoured him and we are thankful enough, for Ajay Devgn's role was offered to Sanjay Dutt initially!
6. Khakee (2004)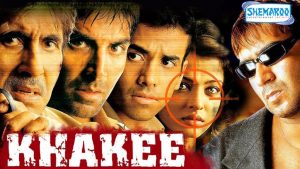 The multi-starrer Rajkumar Santoshi film, which had a twist-in-the-tale, was panned by the critics, despite Amitabh Bachchan in the lead, alongside Akshay Kumar, Ajay Devgn, Tanuja, Atul Kulkarni and Aishwarya Rai Bachchan. With a fresh rating of 7.6 on IMDb, the film has now gained a cult status amongst fans. Ajay Devgn's hatke performance in the already long list of actors was the best thing that happened to the movie and we couldn't agree more! Aangre…we loved you!
5. GangaaJal (2003)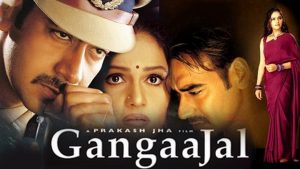 Based on the nexus between politicians and criminals in the Indian state of Bihar and also loosely revolving around the infamous "Bhagalpur blinding cases" in the state, 'GangaaJal' became an instant hit amongst masses. The movie delved into the crime of politics and Ajay Devgn's act as the SP of Tezpur District was top notch. What 'Chori Chori' and 'Qayamat: A City Under Threat' couldn't do for his career in the same year, 'Gangaajal' came as a respite for him.
4. Omkara (2006)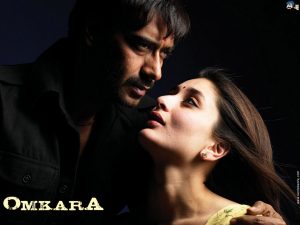 This Vishal Bharadwaj film was adapted from Othello – one of the best works of The Bard – and Ajay Devgn's performance in the multi-starrer was highly appreciated. The crime drama set against the backdrop of political warfare involved deceit, tragedy, obsession and lust and the desi reincarnation of Othello grabbed most of the awards. Though Ajay Devgn did not win any award for the film, his performance as the hardened gunda was certainly instrumental in the film's success.
3. Company (2002)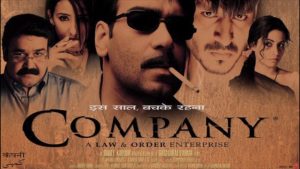 Now we are sure, if there is one actor who can play a crime lord in the Indian films, it IS Ajay Devgn! What he did in 'Once Upon A Time In Mumbaai' was an extension of his role in 'Company'. Superb acting as Malik and some unforgettable scenes, Ajay Devgn took the movie a notch higher than it was meant to reach. Inspired by dreaded Mafiosi Dawood Ibrahim's character, Devgn breathed fire and life into Malik's role and it's tough to imagine 'Company' without him!
2. Zakhm (1998)
The film earned him his first National Film Award and Ajay Devgn's character, torn between religious riots in the city and acceptance of the true faith of his deceased mother, was pulled off by the actor with equal ease. His intense eyes and superb performance were the highlights of 'Zakhm'. Director Mahesh Bhatt's story was very strong emotionally and it touched the hearts as did Devgn's acting.
1. The Legend Of Bhagat Singh (2002)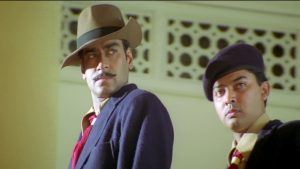 Among the list of biographical films made on the life of the legendary Indian freedom fighter Bhagat Singh, only two movies stand out – Shaheed (1965) starring Manoj Kumar and the Rajkumar Santoshi directed 'The Legend Of Bhagat Singh' featuring Ajay Devgn. The year saw the battle of Bhagat Singhs at the box office, but Ajay Devgn's subtle acting and his true-to-life portrayal of the martyred revolutionary won him another National Film award. Ajay Devgn's dialogue delivery and his performance can still give you the goose bumps!
Read More: Best Salman Khan Movies