Salman Khan. Bhaijaan. Bhai. Love him or hate him, you can't deny his contribution to Bollywood. Though he is often criticised for making senseless movies with no story, he certainly is one of the biggest entertainers of Bollywood. Personally, I really like Salman. He may not be the best actor around, but his on-screen persona and antics have certainly changed Bollywood.
There is a reason why a Salman Khan movie opens to packed houses. There is some logic behind the madness. The logic is that he caters to not just classes, but also masses. That's why there are some crazy Bhai fans around the world. From Maine Pyar Kiya in 1989 to Tubelight this year, he has given his fans plenty of reasons to cheer for. Amidst the several box office duds he has delivered in the early stages of his career he has also delivered some wholesome family entertainment to the Indian masses. And Bajrangi Bhaijaan just showed us that this man can act and convey emotions really well.
Here is the list of top Salman Khan movies, selected from his vast filmography, that prove there is something more to him than his dabanggiri. You can watch some of these best Salman Khan movies on Netflix, Hulu, or Amazon Prime.
14. Mujhse Shaadi Karogi (2004)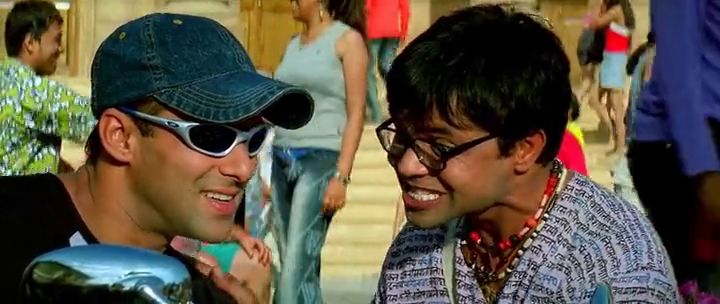 The first entry on this list, has Salman playing a hot-tempered man who lands up messing everything up thanks to the presence of Sunny, his roommate. A very well-written movie with some hilarious scenes, 'Mujhse Shaadi Karogi' does not fail to disappoint with some crackling chemistry between the 3 main protagonists and some superb comic timing from Akshay Kumar and Salman Khan. Overall, an entertaining movie which entails repeat viewing without getting bored of the jokes and funny sequences.
Read More: Best Akshay Kumar Movies
13. No Entry (2005)
Another hilarious comedy of errors, this one has Salman playing a womanizer Prem who encourages his friend Kishan (Anil Kapoor) to have an extra-marital affair leading to disastrous consequences. Backed by some really funny scenes, especially the ones where the men almost get caught by their wives and superb comic timing from the three leads, this movie by Anees Bazmee doesn't disappoint. Salman is really good as the playboy who shamelessly cheats on his innocent, unsuspecting wife. This is another movie which you can see again and again but you will still crack up at the confusion and chaos in each scene.
Read More: Best Anil Kapoor Movies
12. Kick (2014)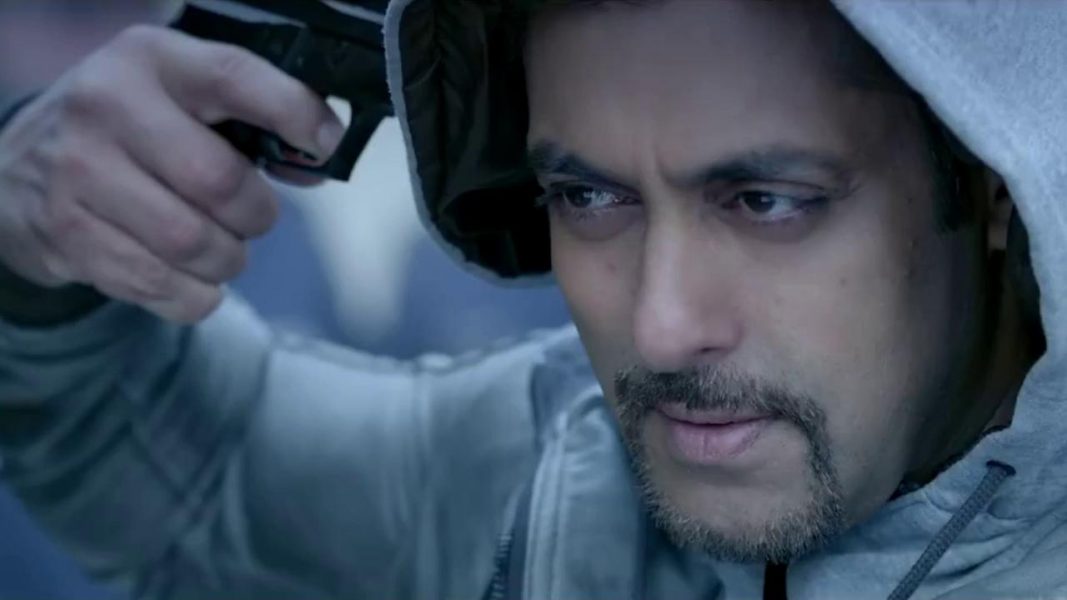 'Kick' is another wholesome entertainer. It is a complete commercial pot-boiler. It may not have anything new to offer when it comes to storyline, but who cares? With a very good soundtrack and some really well shot scenes(especially the one at the railway tracks). Salman as Devi Lal Singh/Devil is charming and menacing at the same time. The show stealer, however, is Nawazuddin Siddiqui who can make you shiver with his skilled portrayal as the villain Shiv Gajra. Saurabh Shukla and Randeep Hooda too deliver to make Sajid Nadiadwala's directorial debut a rather commercially successful one.
Read More: Best Nawazuddin Siddique Movies
11. Ek Tha Tiger (2012)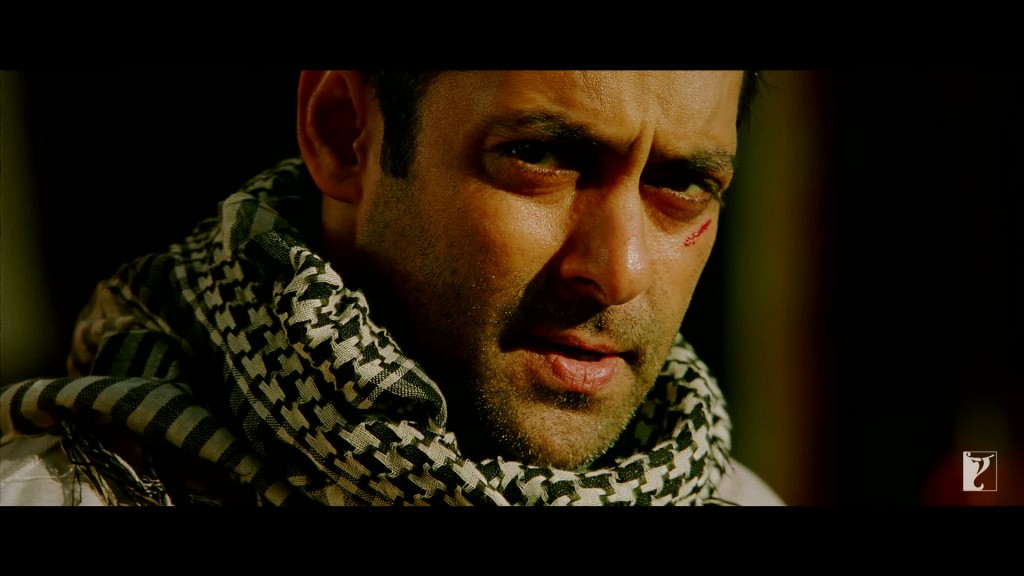 'Ek Tha Tiger' will always be known as the movie where the successful collaboration between Kabir Khan and Salman Khan began. A fairly decent movie on its own, it features on this list because of the really well shot action scenes, and of course the awesome locales. Salman does a good job as the sincere RAW agent and shares good chemistry with Katrina Kaif.This was a welcome relief for his fans after Salman's disastrous and rather horrible last outing 'Bodyguard'. Though at some points in the movie you will find it to be quite senseless, but as a whole it is a fun action-packed thrilling ride for all those who are in pursuit of an out-and-out entertainer. This is one of Salman's biggest commercial hits, declared as a blockbuster by Box Office India.
Read More: Best Rowan Atkinson Movies and TV Shows
10. Partner (2007)
Inspired by Will Smith's 'Hitch', 'Partner' falls way short when it is compared to the original. However, on its own, 'Partner' is a rib-tickling comedy by David Dhawan. I had actually seen 'Partner' before seeing 'Hitch' and I really enjoyed it, though I later realised the original was a class apart.Govinda is simply outstanding as the crazy, loud Bhaskar and gets his comic timing absolutely right in his comeback vehicle. Salman plays the cool, stylish love-guru Prem to perfection, thus making this movie a fairly watchable one.
Read More: Best Will Smith Movies
9. Wanted (2009)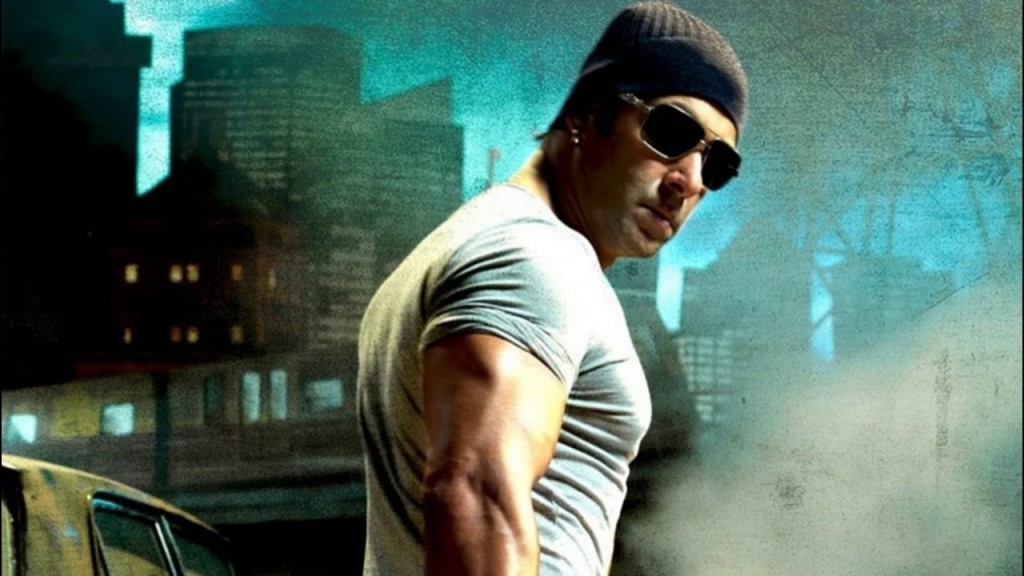 This was a movie which revived Salman's career. After a string of miserable flops like Yuvvraaj and God Tussi Great Ho, he finally gave the audience something to look forward to in this violent, abusive , A-rated movie. He gave a power packed performance in this movie, which was the second highest grossing movie of the year. Directed by Prabhu Deva, the movie had a stellar supporting cast as well who ably backed Salman.
Read More: Best Daniel Kaluuya Movies and TV Shows
8. Dabangg (2010)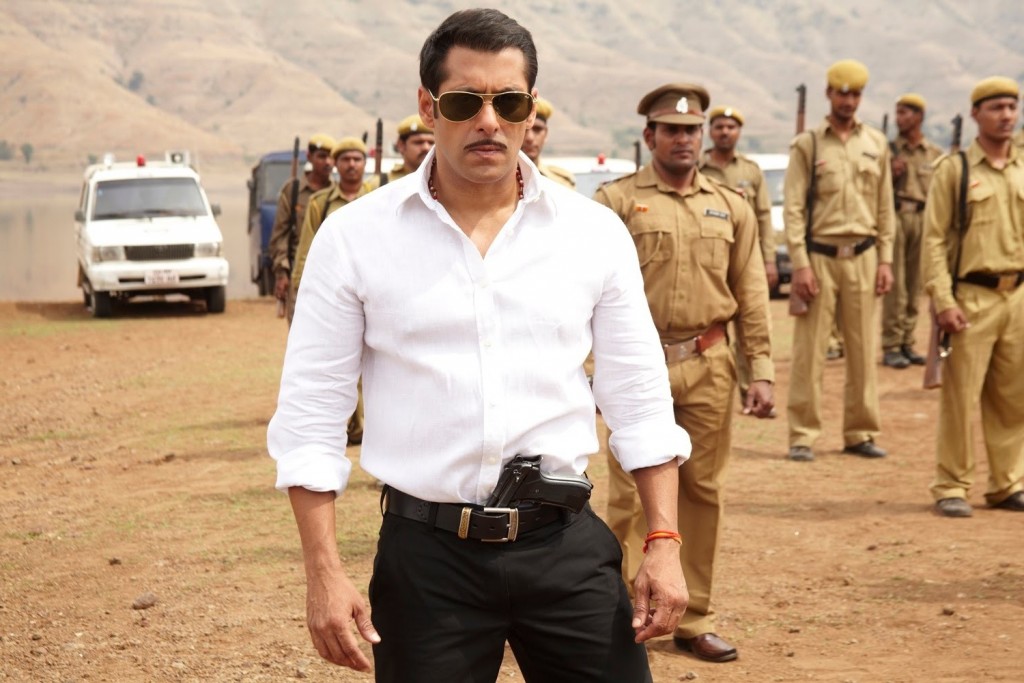 This movie comes on the list not because of its content, but because of the impact it had on Salman's career. High on entertainment, this movie was also the debut of Sonakshi Sinha.This movie became really popular when it released, with people copying Salman's dance steps , his sunglasses, and even the dialogues of this movie. Salman was really good as the corrupt cop Chulbul Pandey and mouthed some of the iconic dialogues of this movie with some style. It was a complete masala Bollywood movie with action, power packed dialogues, item numbers and some comedy and romance thrown in as well. It won the Filmfare Award for Best Film as well as a National Award for Best Popular Film Providing wholesome entertainment.
Read More: Best Sonakshi Sinha Movies
7. Sultan (2016)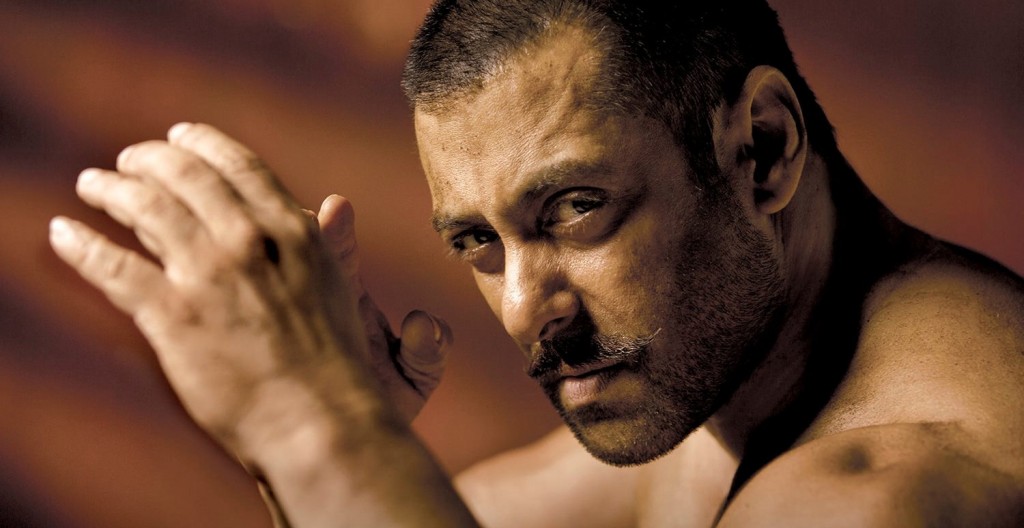 In my opinion, this is probably Salman's best performance in the last 10 years after Bajrangi Bhaijaan. Salman plays the happy go lucky guy Sultan Ali Khan who gets inspired to work hard and become a wrestler and how success gets to his head leading to his downfall but yet how he makes a comeback to prove his haters wrong. Salman gave an outstanding performance as Sultan, not only chiselling his body to suit that of a wrestler but also learning the Haryanvi accent fairly well. A really inspirational movie to watch when you are down, it has some really well-acted scenes, earning him a well-deserved nomination for Best Actor across several awards. This movie had some brilliant performances by Anushka Sharma and the supporting cast too.
Read More: Best Anushka Sharma Movies
6. Tere Naam (2003)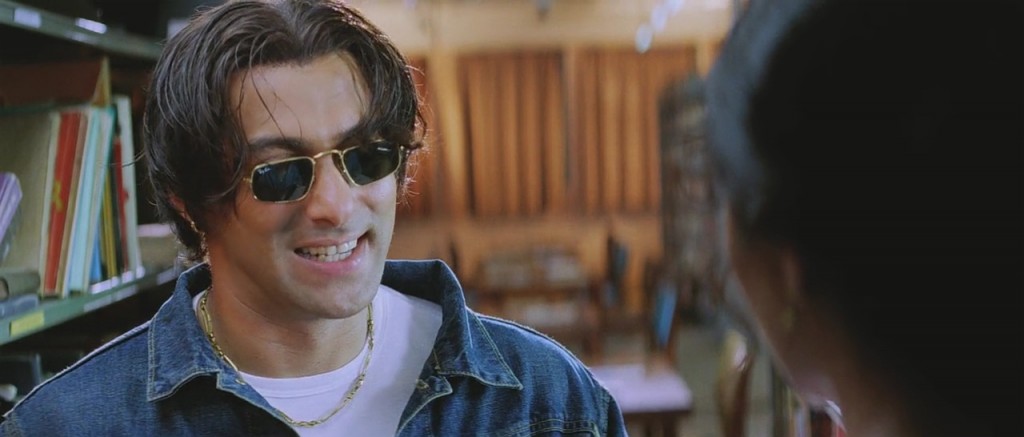 Another really good movie on this list, Tere Naam tells the story of Radhe who falls in love with Nirjara(Bhoomika Chawla is brilliant in her debut film). Entertaining and heartbreaking at the same time, Salman gives a brilliant performance as a ruffian who falls madly in love with her and even as a mental patient , he doesn't overact in most scenes. This was a really well made movie, where Salman gave a stellar performance. He conveyed his angst, happiness, despair and vulnerability really well in this and deservedly won a nomination for Best Actor.
Read More: Best Jean Marc Valle Movies and TV Shows
5. Maine Pyar Kiya (1989)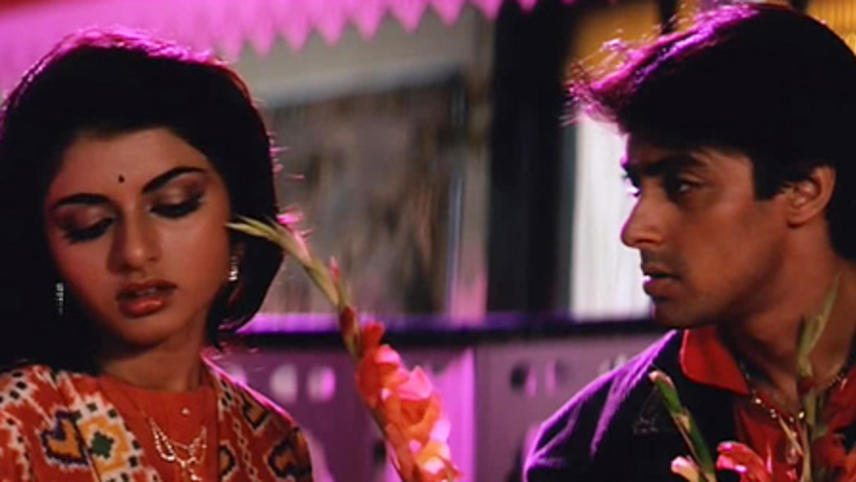 This was the beginning of the career of one of the biggest superstars in Bollywood. Launched by Rajshri Productions in this really warm movie, Salman was charming as Prem( a name which would be commonly associated with him in the years to come). He got a lot of acclaim for his debut performance, winning the Filmfare Best Actor. Bhagyashree was superb too as Suman, in her debut film. With a brilliant soundtrack by Raamlaxman to accompany, this was one of the classics of the late 1980's retaining its entertainment value after multiple viewings too.
Read More: Best Matt Boomer Movies and TV Shows
4. Hum Dil De Chuke Sanam (1999)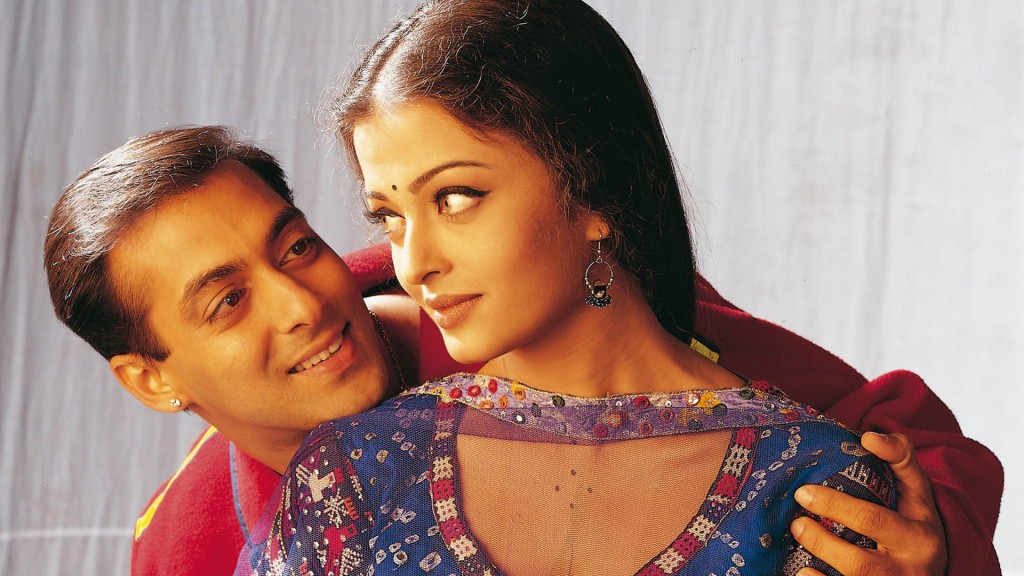 One of the best movies to have been made in the last 30 years, this role was tailor made for Salman Khan and he played it to perfection. As Nandini's lover Sameer, he gives an excellent performance in a movie which was dominated by Aishwarya Rai who was stunning and phenomenal in it. Deservedly sweeping most major awards in the year, it showed Sanjay Leela Bhansali's masterful abilities as a director with some brilliant colour co-ordination and production designs.
Read More: Best Aishwarya Rai Movies
3. Andaz Apna Apna (1994)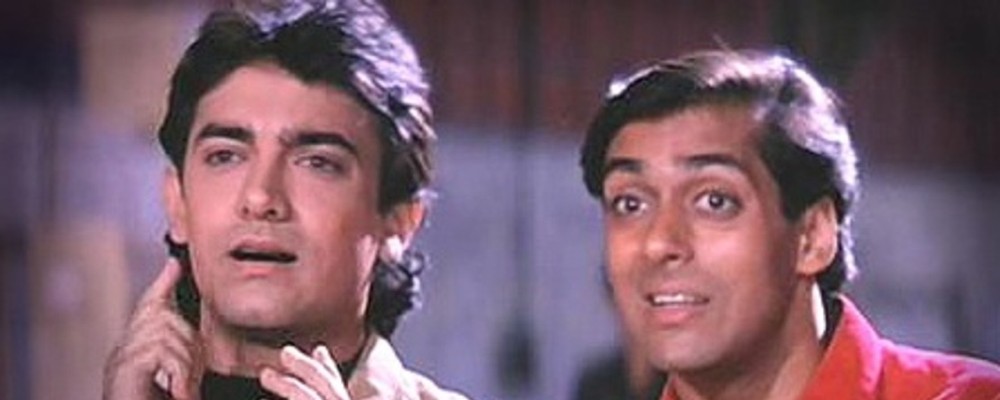 In my opinion, it is the funniest Bollywood movie I have ever seen and is deservedly a cult movie. Salman Khan and Aamir Khan in a movie together. WOW! Though it was a flop when it released, it has developed a cult status in the coming years. With some outstanding writing and some hilarious dialogues which would later become really famous, this movie had it all. Salman was again his charming self playing his character as a dumb guy ,trying to woo Karisma Kapoor , to perfection. His comic timing was superb, and added more joy to this hilarious comedy of errors.
Read More: Best Linda Cardellini Movies and TV Shows
2. Hum Aapke Hain Koun (1994)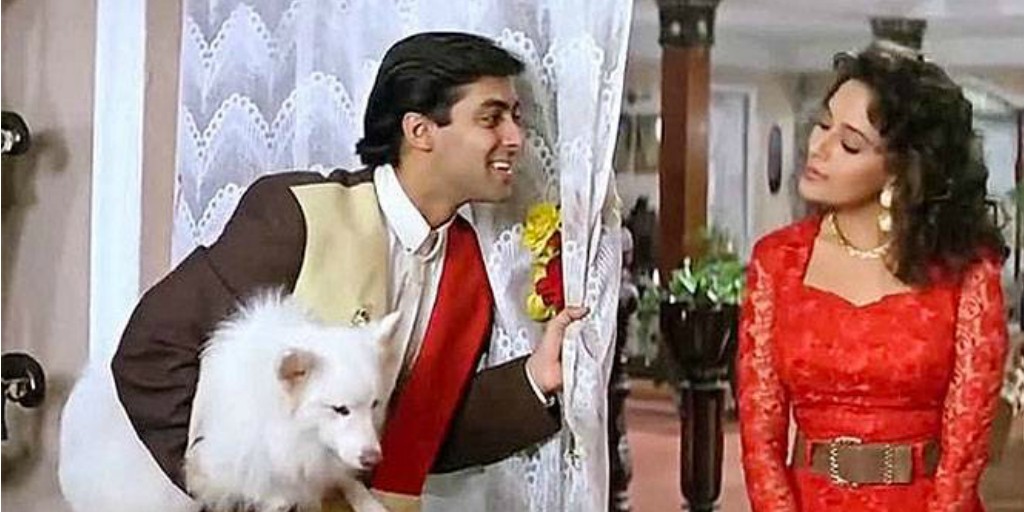 Releasing in the same year as Andaz Apna Apna, this movie overshadowed it at the box office. Another family drama from Rajshri Productions, this had some of the standard supporting cast from most Rajshri movies. But what made this movie stand out was the refreshing chemistry between the lead pair, Salman Khan and Madhuri Dixit. She overshadowed Salman as she gave a brilliant performance as Nisha. However Salman stood his own ground as Prem(yes, again!), giving a really good performance as the childish sweet yet lovable youngest son of the family. A timeless classic, one simply doesn't get tired seeing it again and again as the warmth of the movie simply lures you into watching it.
Read More: Best Vince Vaughn Movies and TV Shows
1. Bajrangi Bhaijaan (2015)
No doubts, it is Salman Khan's best performance till date. As Pavan Kumar Chaturvedi, the righteous, honest and loving bhakt of Bajrangbali, Salman Khan absolutely nails it, giving a very human touch to the whole movie.He is so relatable and pure at heart that your heart melts at the chemistry between him and child artiste Harshaali Malhotra who is so cute and adorable and conveys so much through just expressions in the movie. This movie, though, was out and out a Salman Khan movie. It showed Salman in a completely different way. This wasn't a Salman Khan who took out his shirt at the first opportunity. This wasn't a Salman Khan who beat up villains with utter disdain while mouthing cheesy dialogues. This was a Salman Khan who was a righteous man wanting to make a young mute girl reach her mother who was in Pakistan. His character was one with a heart of gold,. One of the better movies to have been made in the last few years, no wonder it is the third highest grossing movie ever after Dangal and PK. It also marked another successful collaboration with Kabir Khan who Salman reunited with after making Ek Tha Tiger.
Read More: Hrithik Roshan Movies